This dreamy line of hand-dyed boho home and fashion finds is crafted with the environment in mind.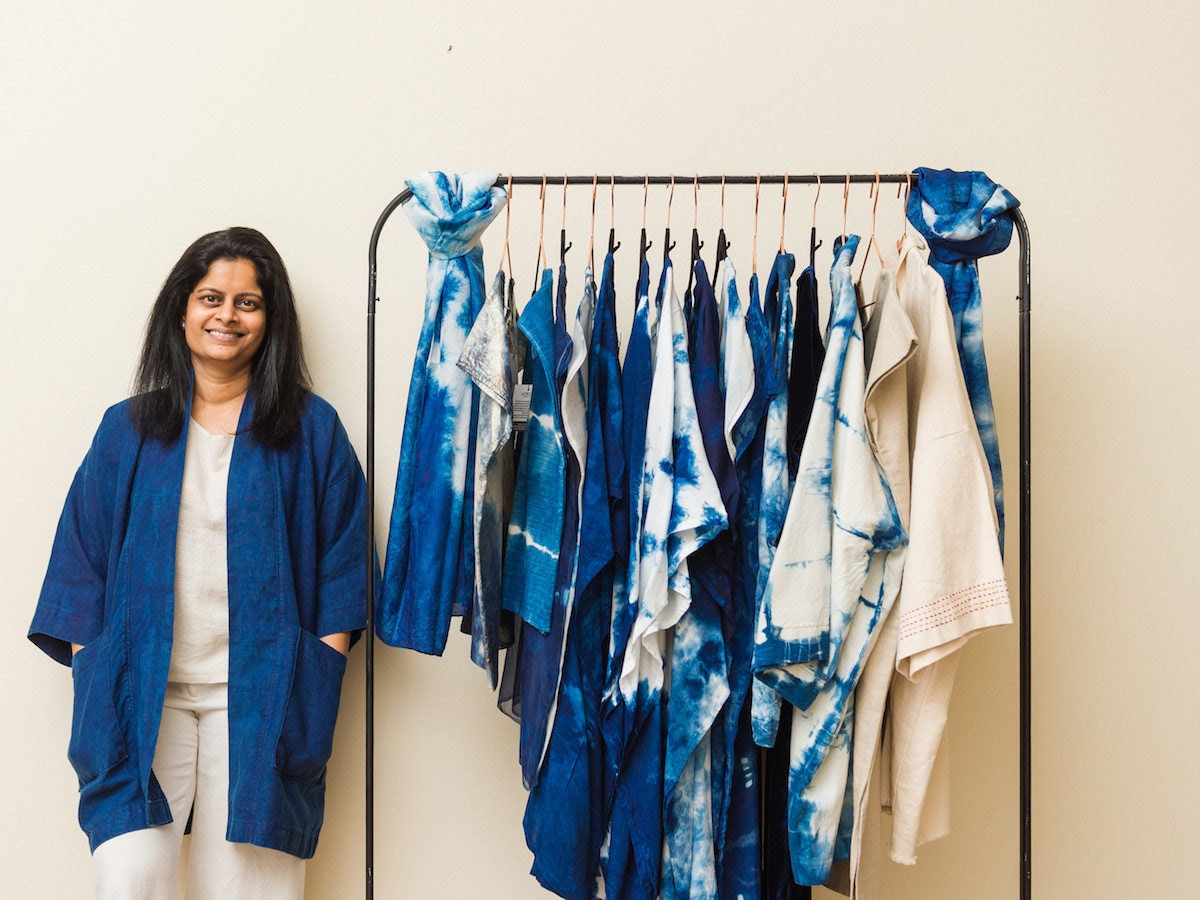 Meet the makers who are making a difference for our planet, one eco-friendly design at a time.
When it comes to designing her eco-conscious line of indigo tie-dyed ponchos, ikat tank tops, and shibori pillows, Adroit founder Rajni Kavula is guided by intuition. "Once the fabric is ready, I decide what to make out of it," explains the Freemont, California-based maker. "I have guidelines, but the actual process of creating patterns on textiles is very intuitive. And no two pieces are alike."
The roots of Rajni's business reach back to five years ago, when Rajni's father passed away and the then–yoga instructor set out in search of a hands-on activity to help her find solace. "I needed to do something, because yoga was not really helping me overcome the grief of losing my father," she says. That something started with picking up a long-forgotten pair of knitting needles, and evolved into a multi-medium creative exploration touching on macramé, jewelry making, and more. Eventually, Rajni discovered shibori and began experimenting with hand-dyeing, infusing her father's legacy of sustainable, simple living into each of her pieces.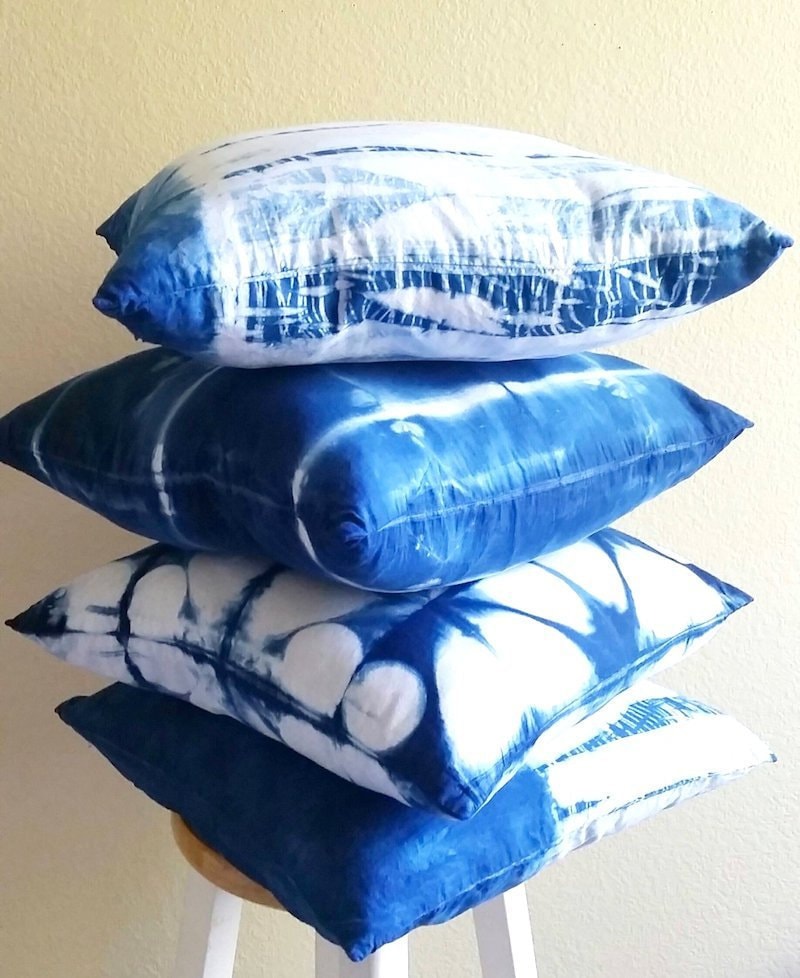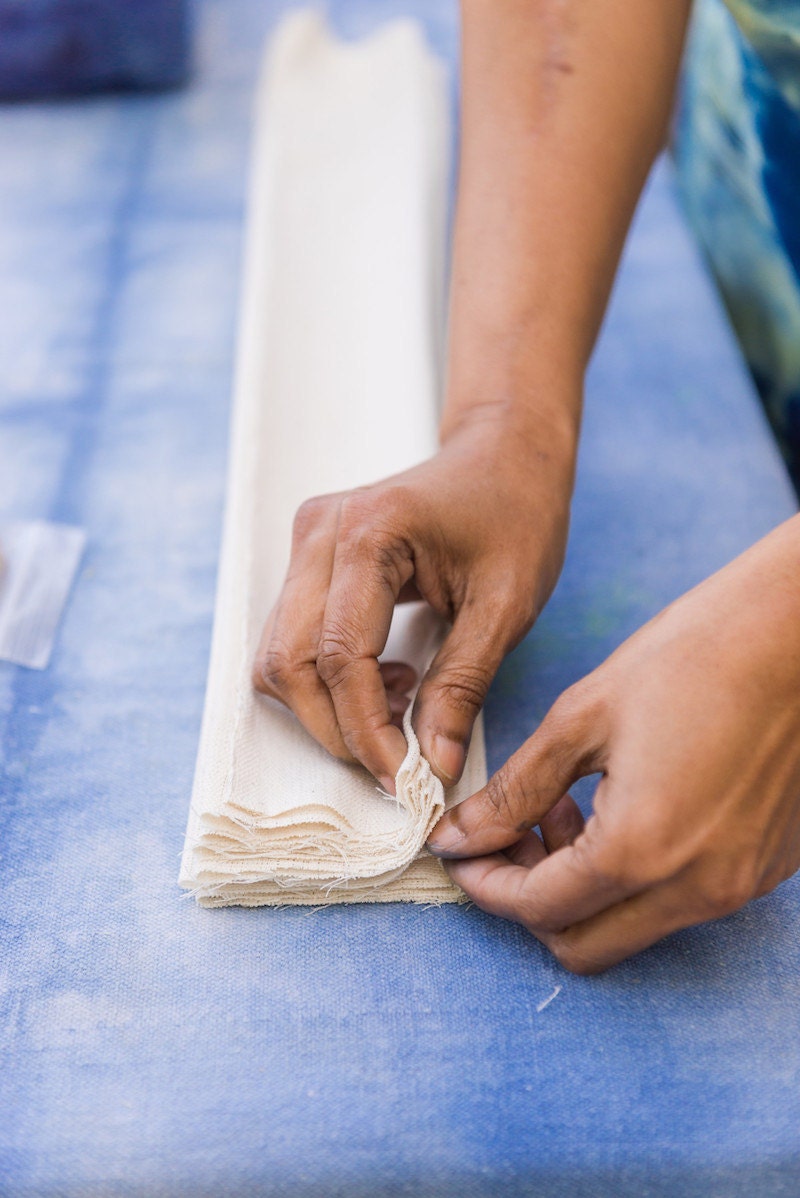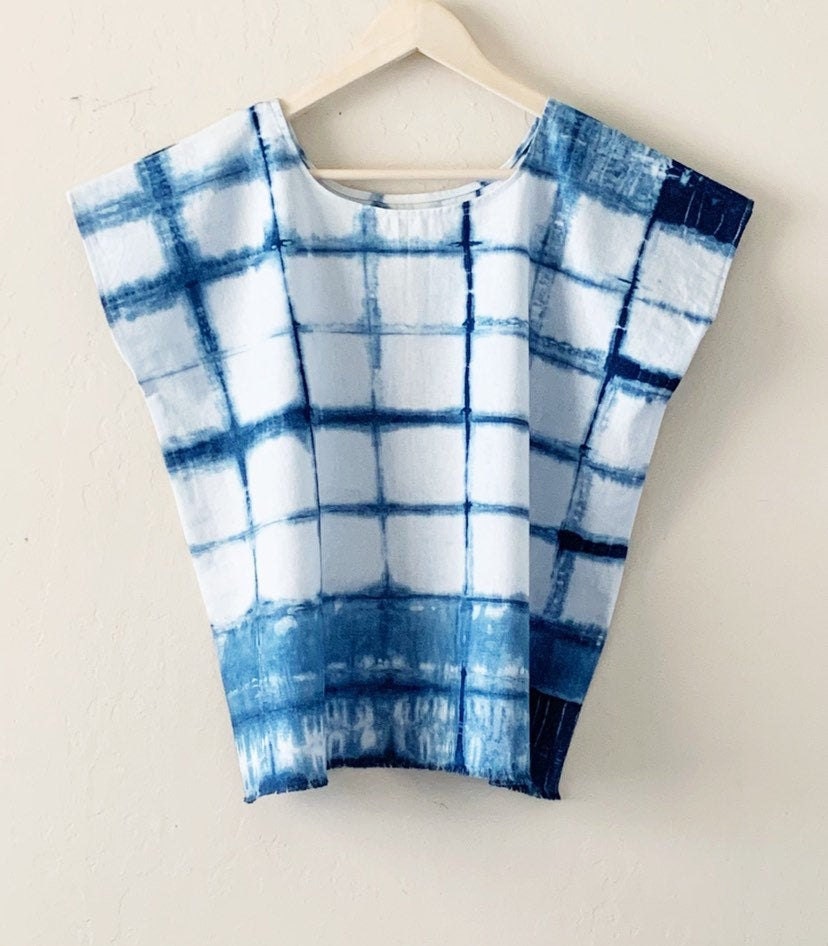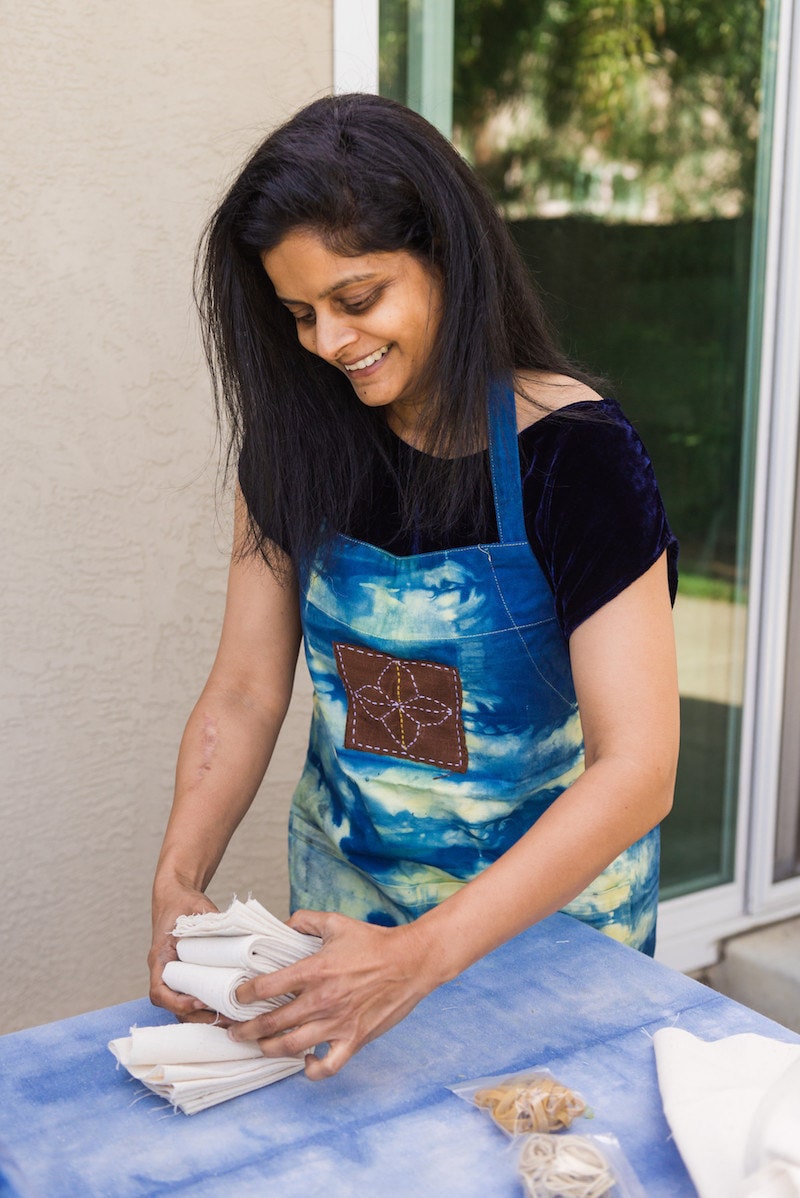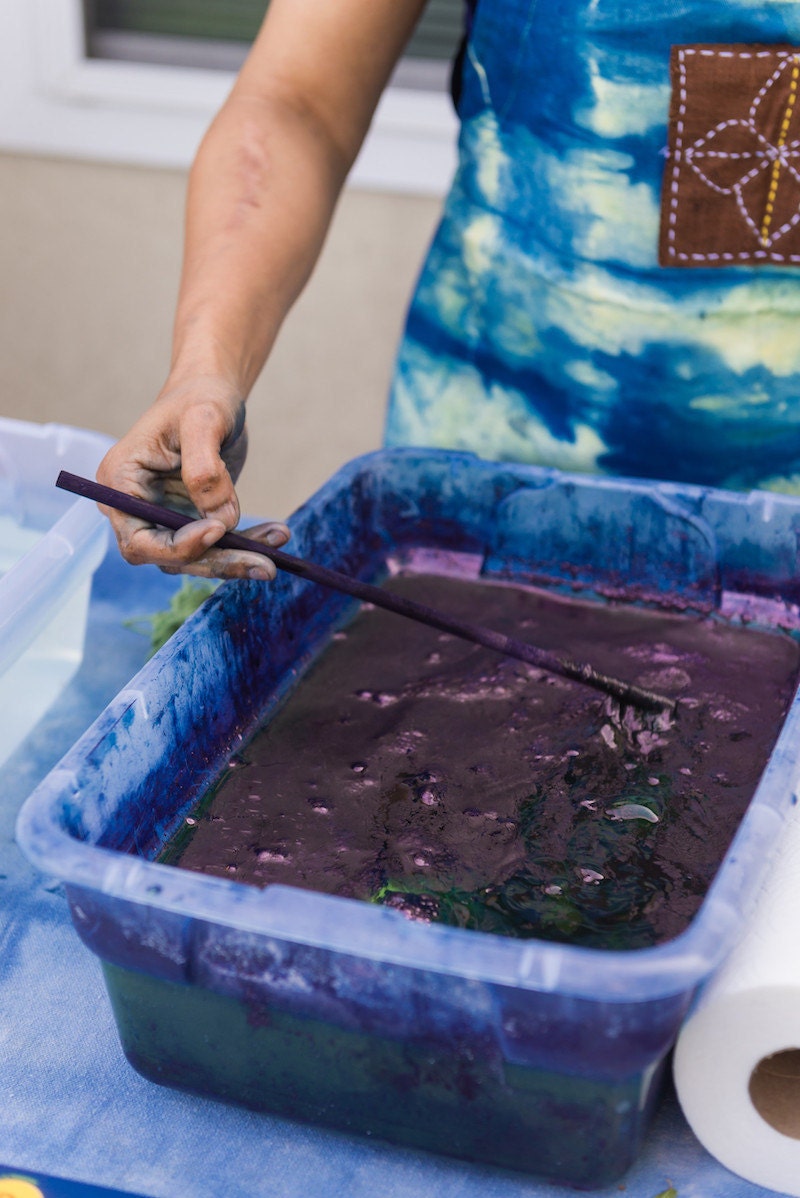 "Growing up in India, I was raised in a family that believed in simplicity," says Rajni. "My father followed Gandhi—who was the epitome of living a simple life—so subconsciously, I think I've always been drawn toward the same philosophy." Today, that passed-down principle informs her deliberate approach to design, from the materials she uses to her making process and even her packaging supplies. "My sister is an organic farmer in India, and she connected me with a group of local weavers who produce fabric from cotton that's grown without pesticides or chemicals," explains Rajni. "I source my cloth straight from the weavers themselves, which ensures they're getting a fair price and lets me know where my fabric is coming from—from the ground up."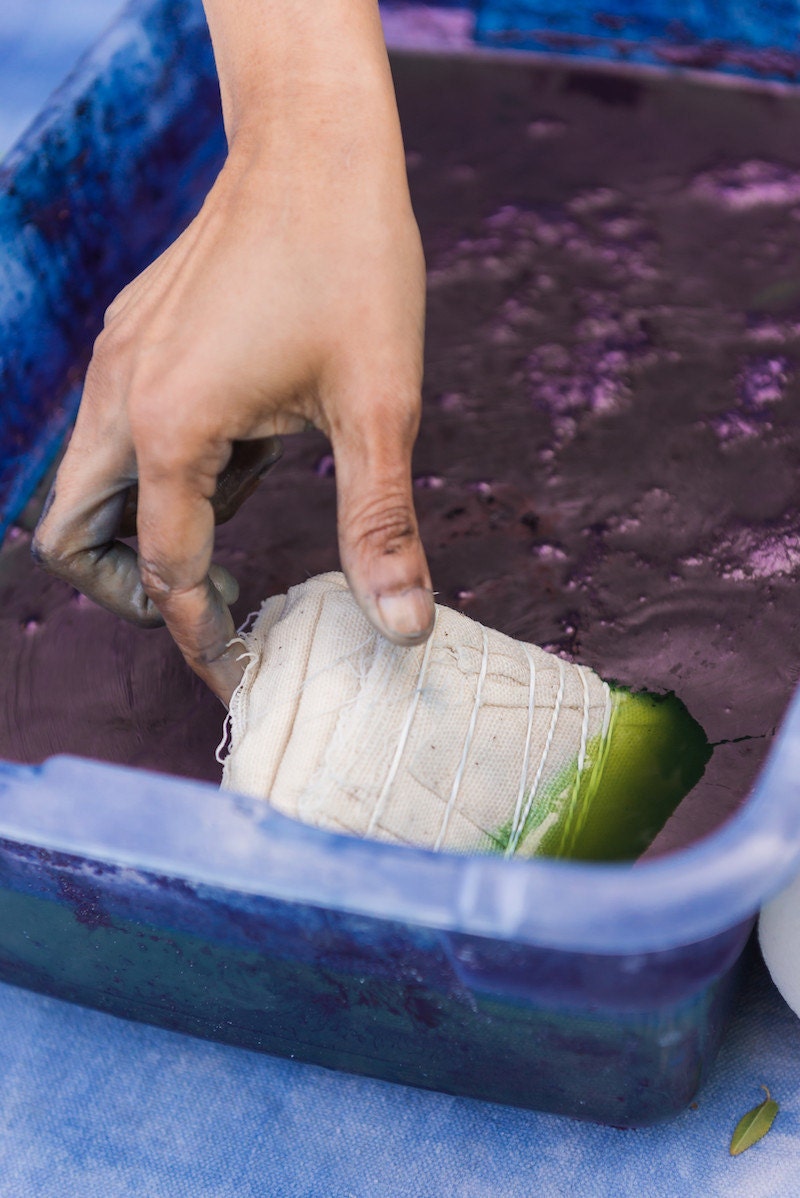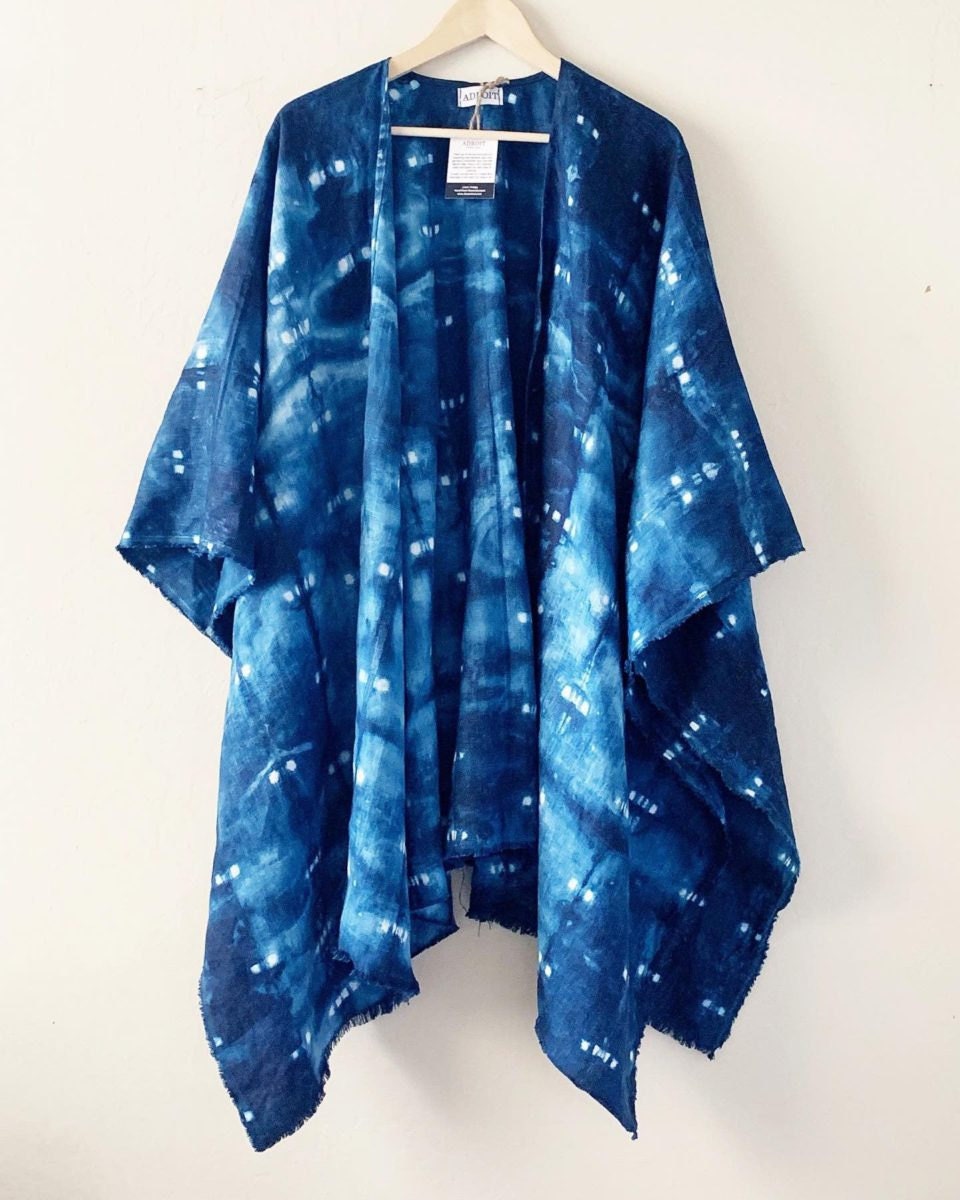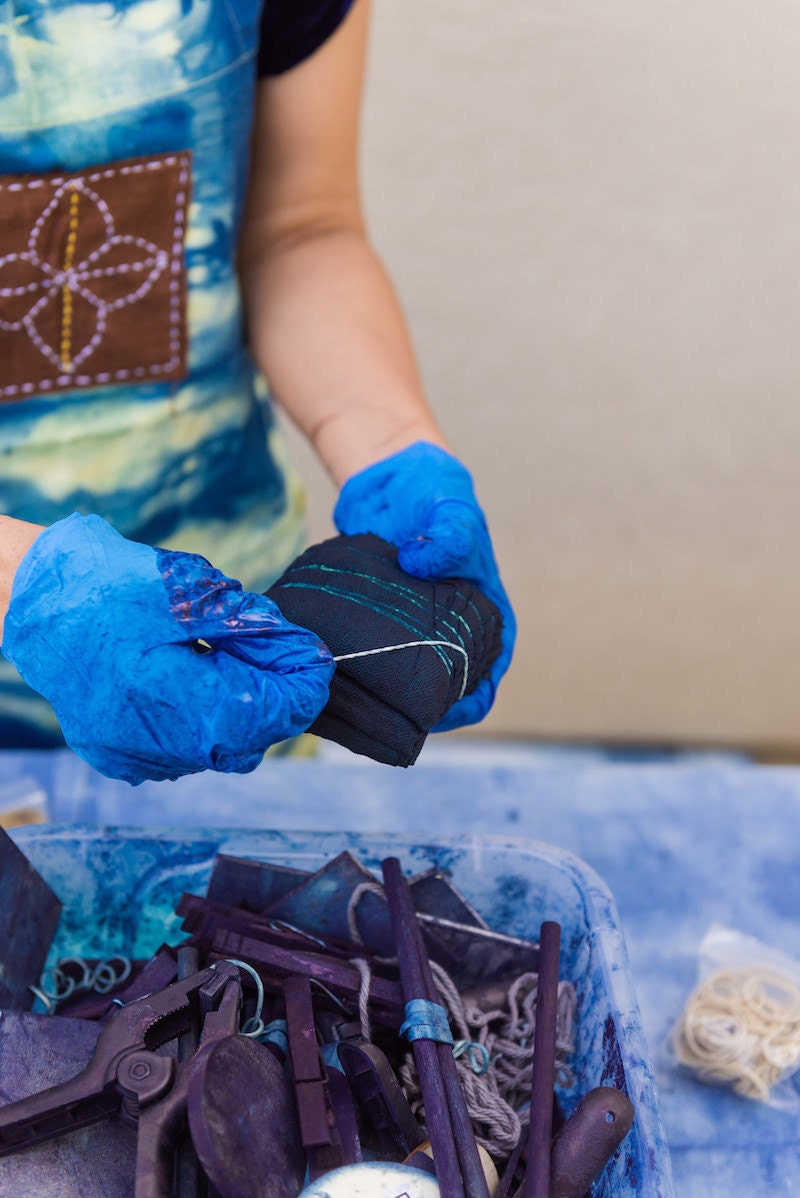 "It's always amazing to see the results," says Rajni of the hand-dyeing process. "Each piece is so unique."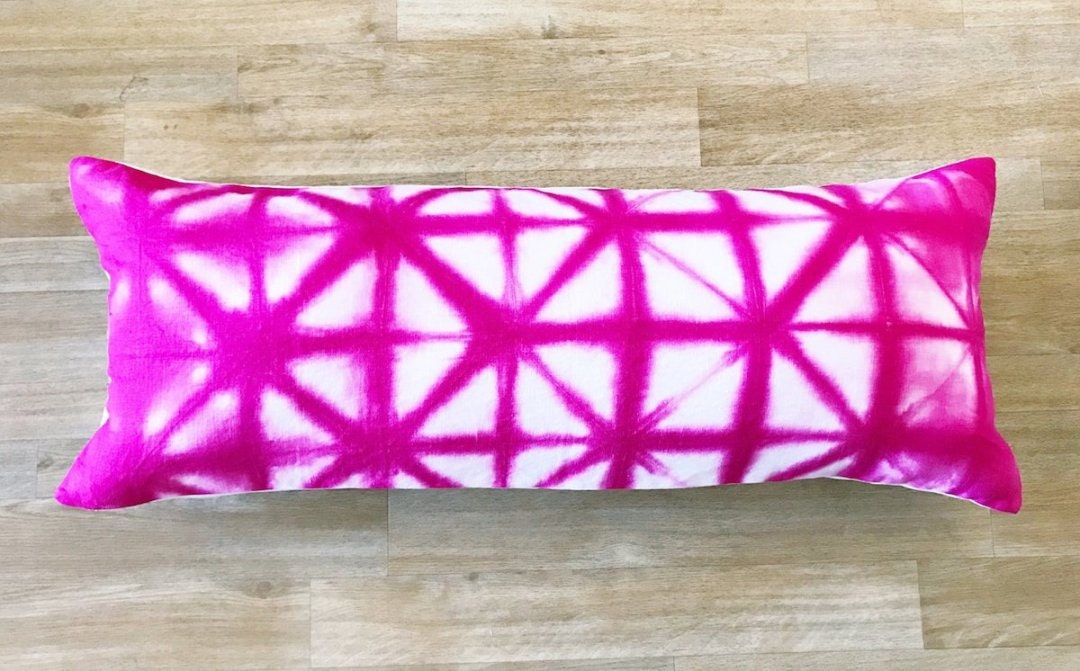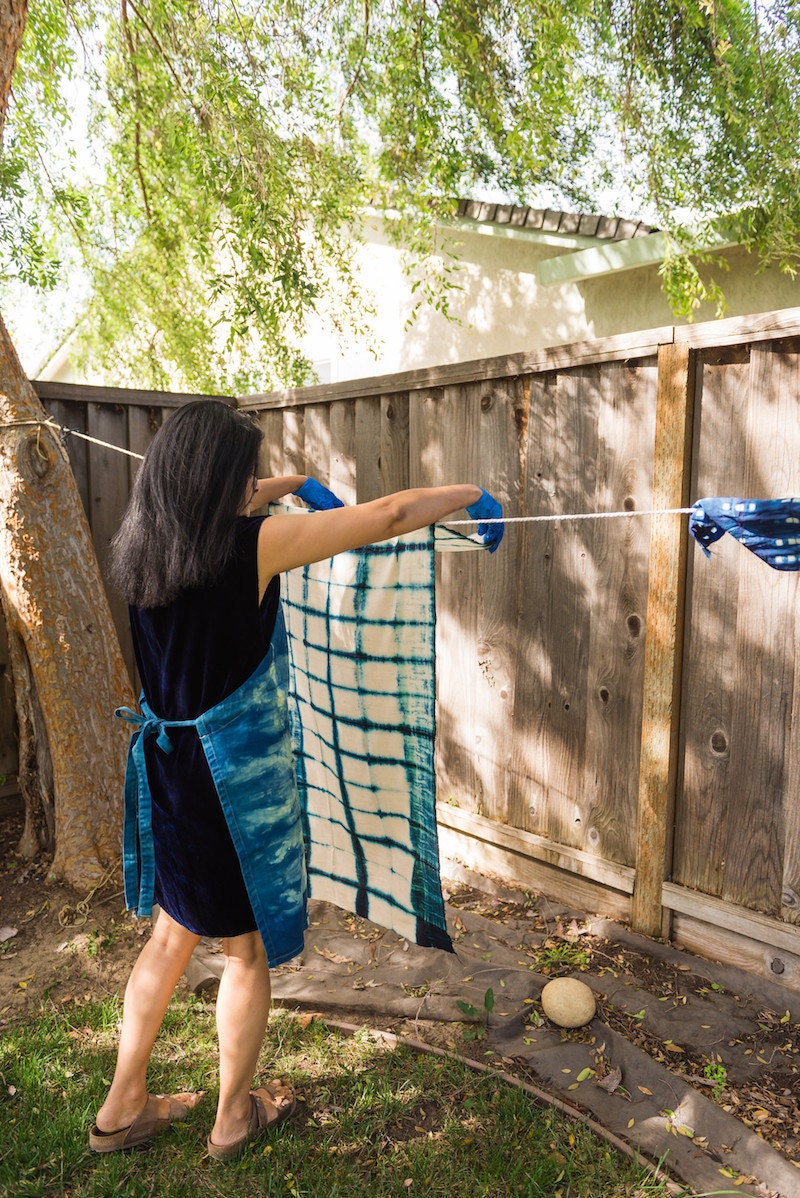 At home in her sunny California backyard, Rajni mixes up her own vats of all-natural indigo dye, taking care to maintain each batch for as long as possible to help conserve water. "I initially started working with cold dyes, but then I learned about the amount of chemicals that were involved," she says. "I think it all comes back to my upbringing where everything had to be naturally sourced—I really wanted to stay away from harmful chemicals."
In addition to prioritizing natural materials and minimizing her water usage, Rajni also repurposes her dyeing supplies in her packaging, giving string used to bind fabric new life as indigo ribbons for her kraft-paper wrapped orders. And many of her pieces, like the lightweight ruana shawl that can also be worn as an oversized scarf, are intentionally designed to be long-lasting and versatile. "Buying clothing can have a negative a chain reaction on the environment," she says. "So if someone is purchasing something from me, I want it to be able to be used in multiple ways for years to come."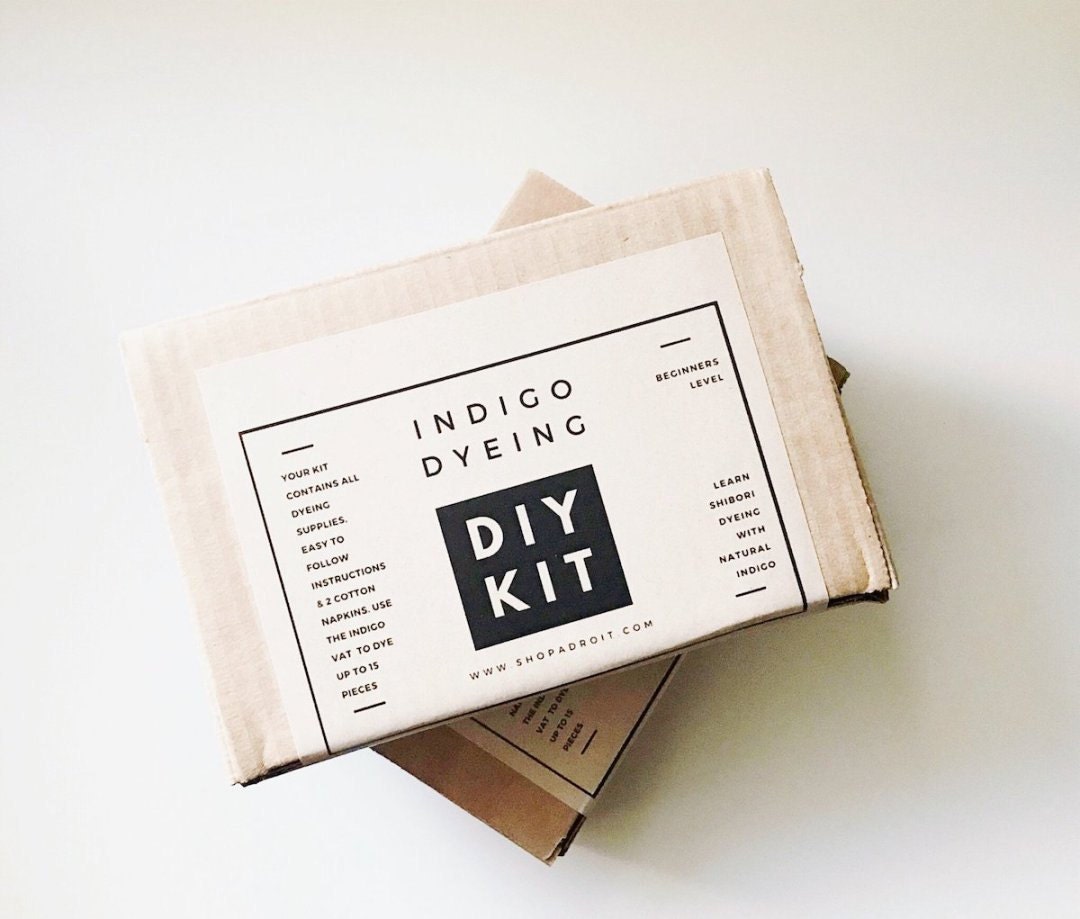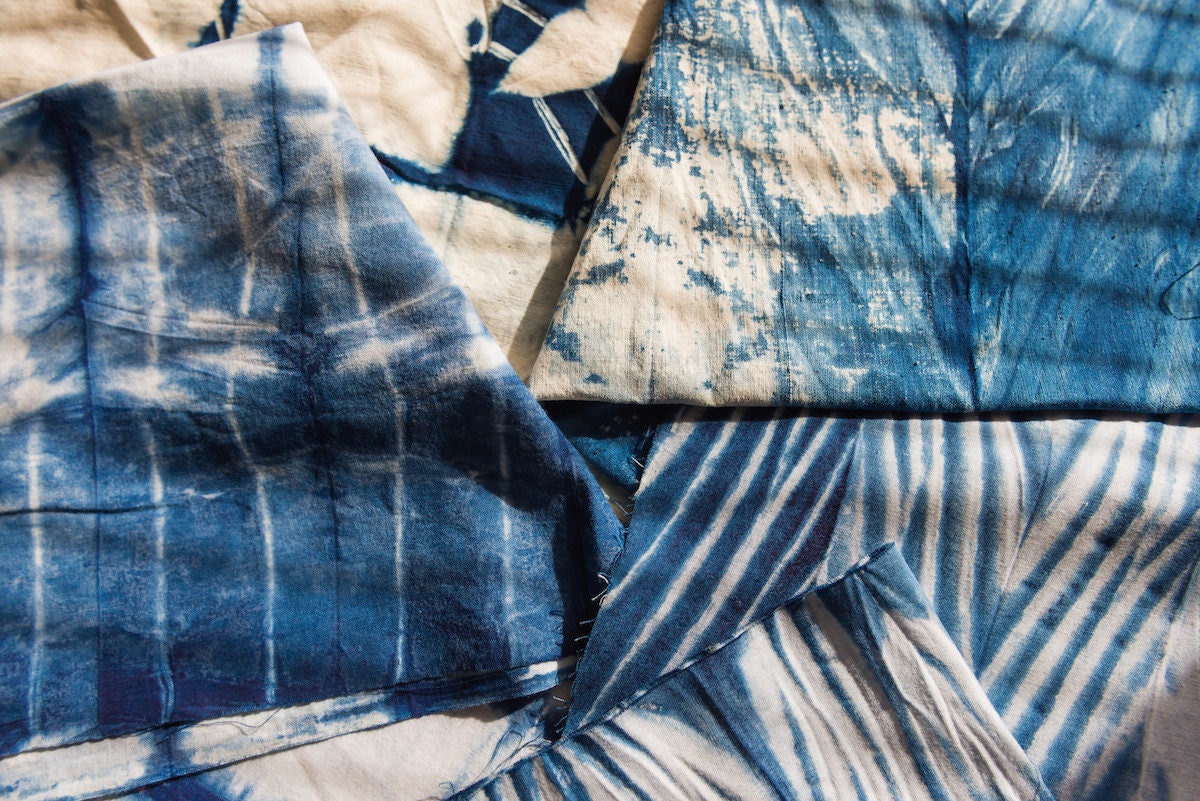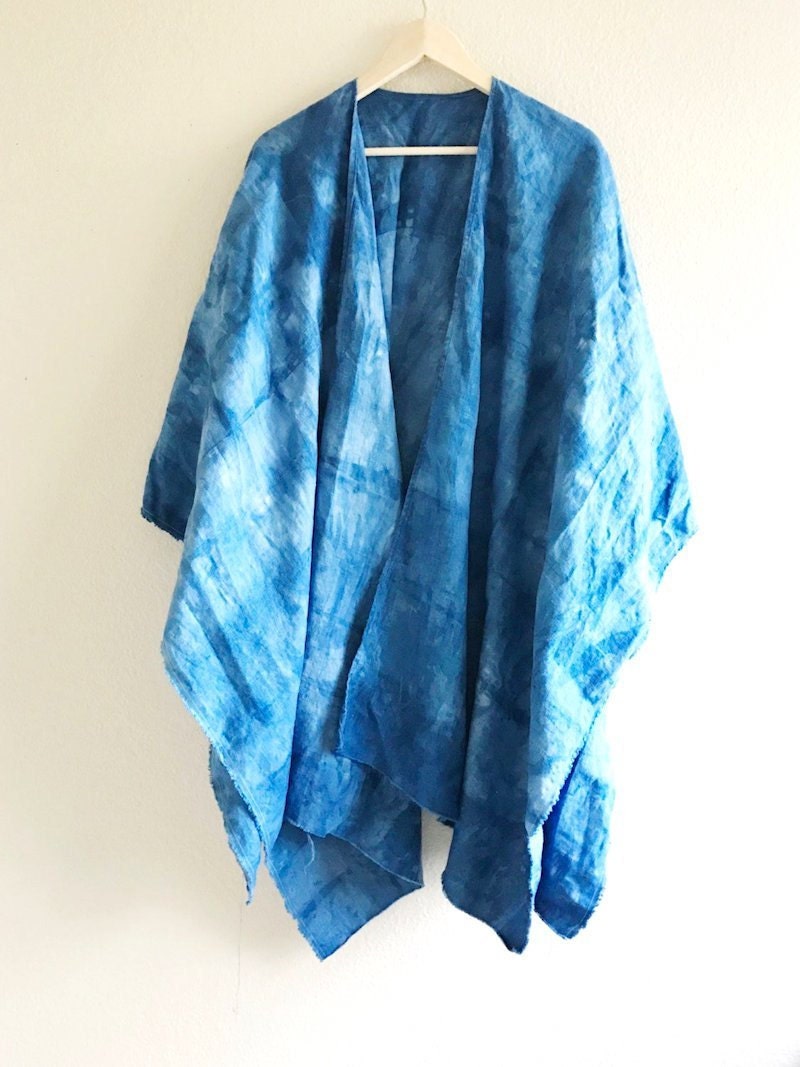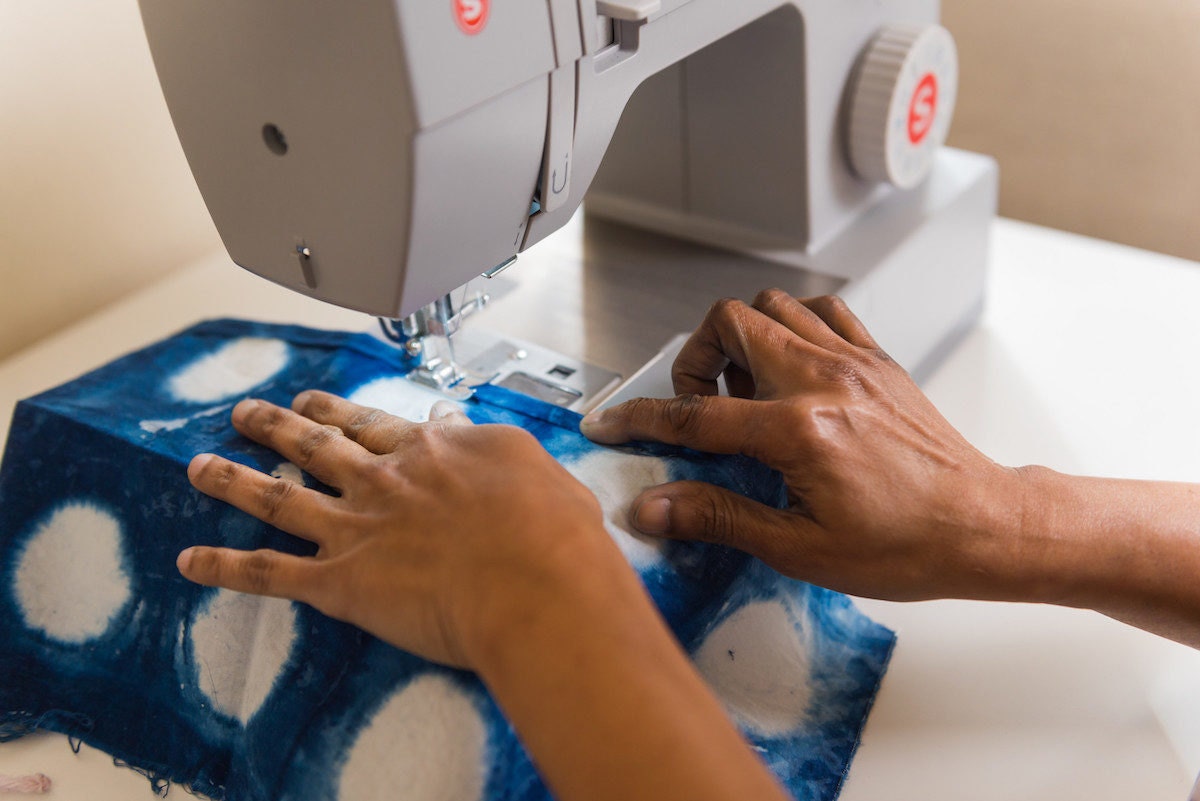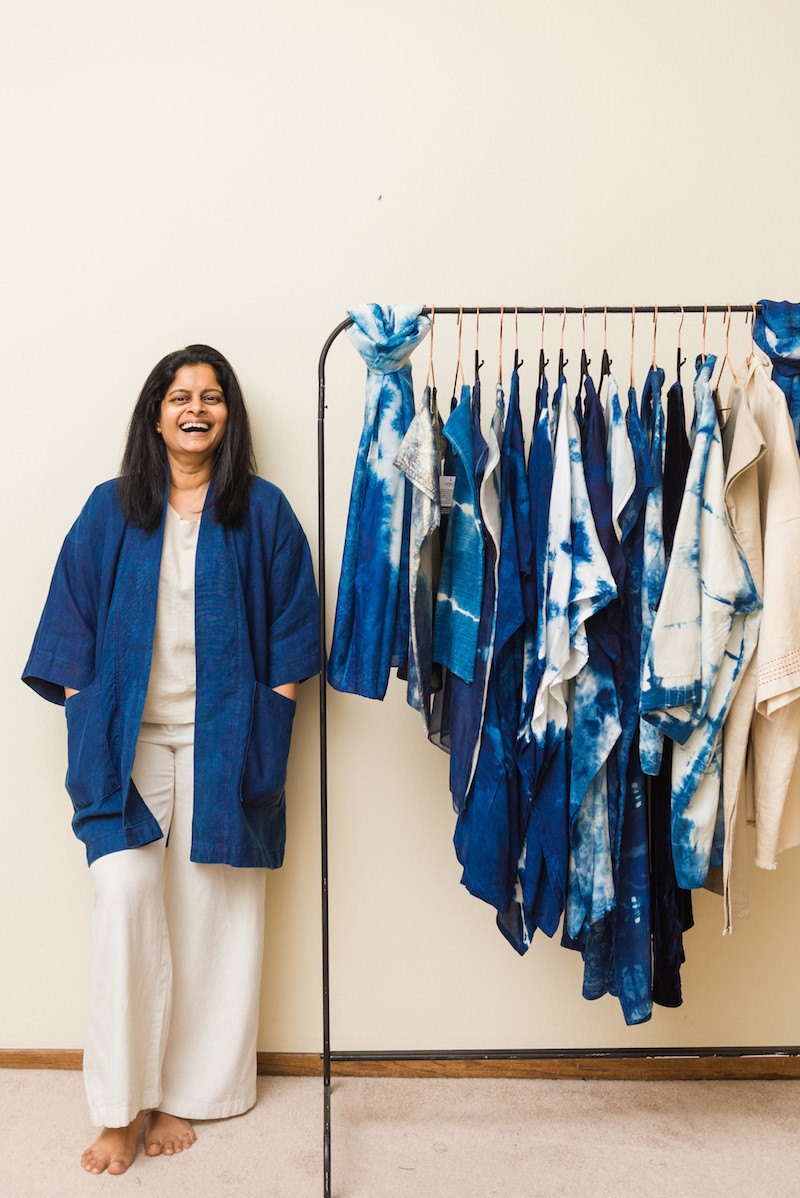 As her business has grown, Rajni has slowly but surely found the peace she was looking for, relishing the meditative aspect of her work and paying it forward to students through in-person dyeing workshops and hands-on DIY kits. "For me, meditation is when I forget about everything else, and I'm 100% present. That happens when I'm doing my craft," she explains. "I feel very thankful and blessed to be in this space every day. I found healing through art."
Photographs by Nicole Morrison.