Discover what sets this homegrown home goods business apart.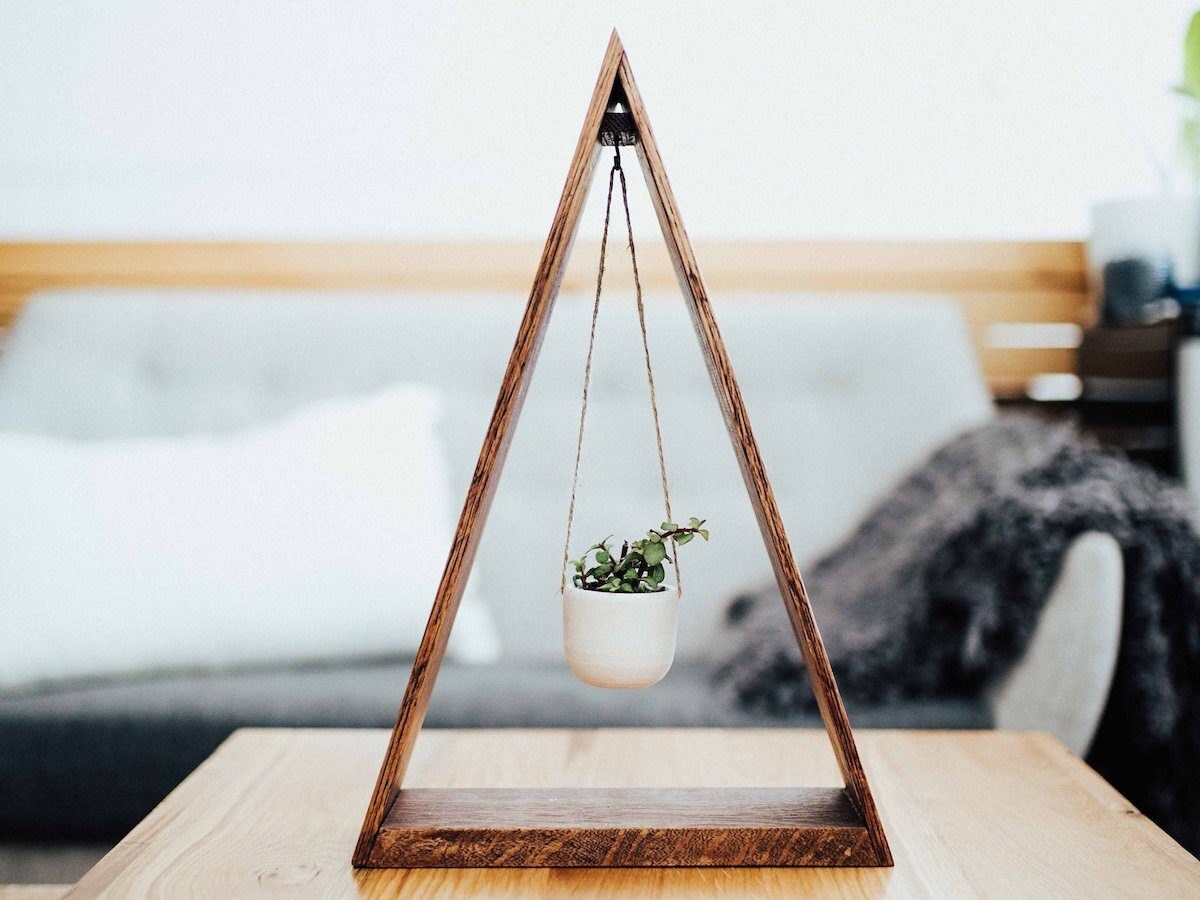 Meet the makers who are making a difference for our planet, one eco-friendly design at a time.
While CBYMCREATIVE's handsomely photographed
geometric wall shelves
, sculptural
succulent planters
, and elegantly striped
edge-grain cutting boards
qualify as bona fide Instagram eye candy (and even made the cut for
Etsy's Instagram Best Nine
last year), there's far more to this family-run home decor brand than meets the screen.
Explore the CBYMCREATIVE collection
"Taking the resources that we're given in this world and using them to their fullest potential is something that my family has always been passionate about," says the shop's founder and designer Mary Kim, who runs CBYMCREATIVE with the help of her father—a former university engineering professor with a renewable-energy speciality—her brother, and a small crew of skilled woodworkers near the Arkansas-Oklahoma border.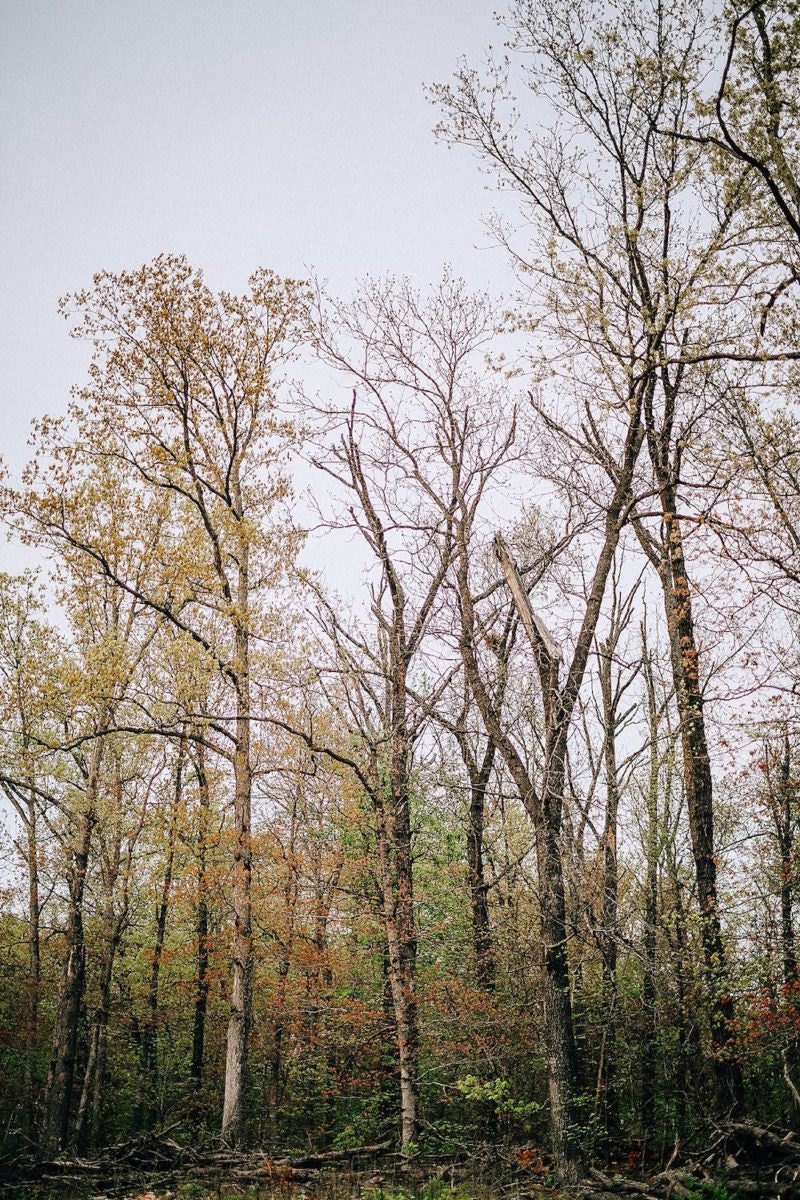 Trees growing on Mary Kim's family property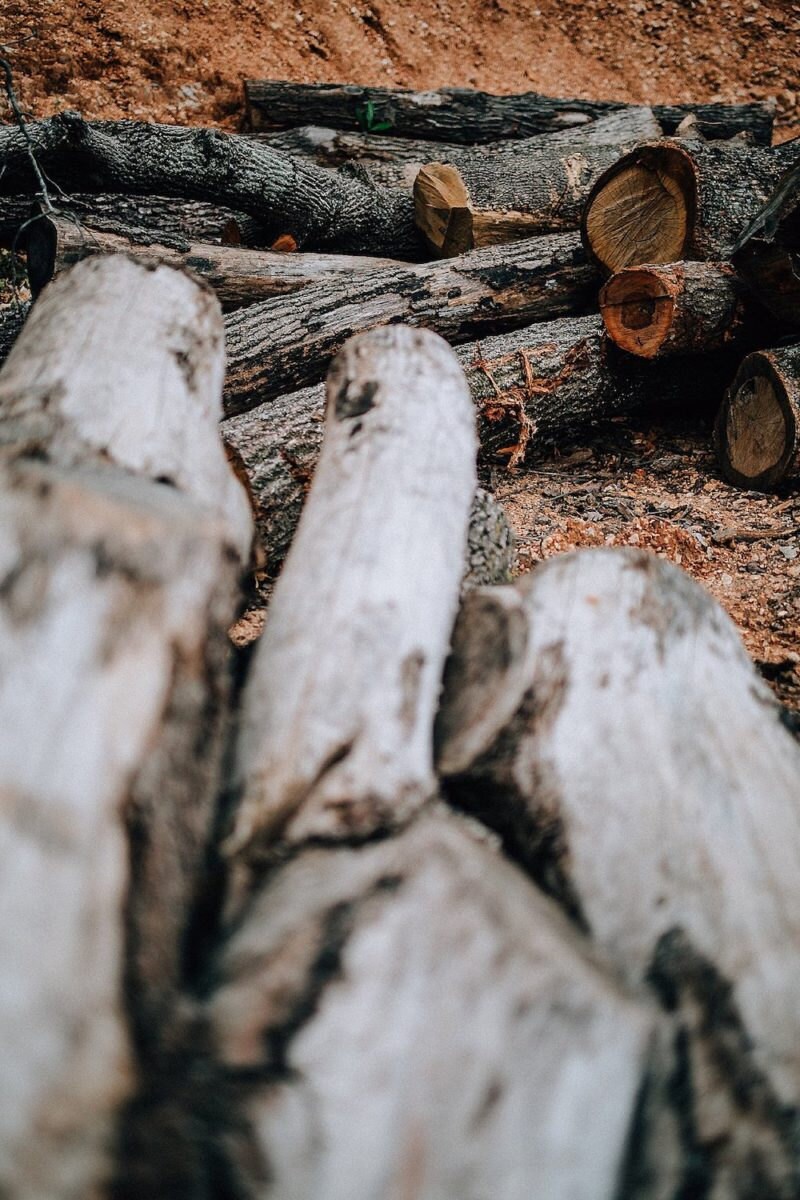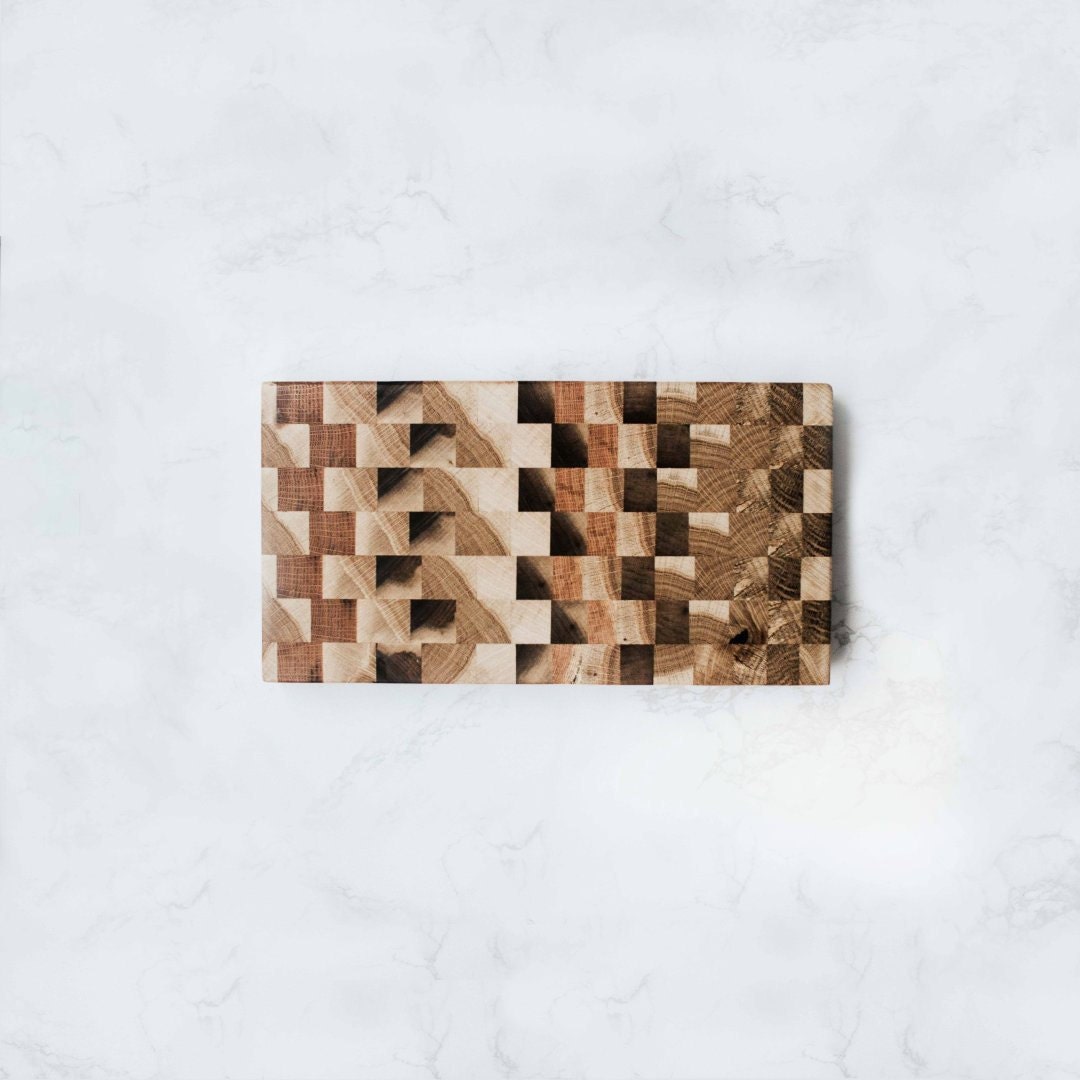 >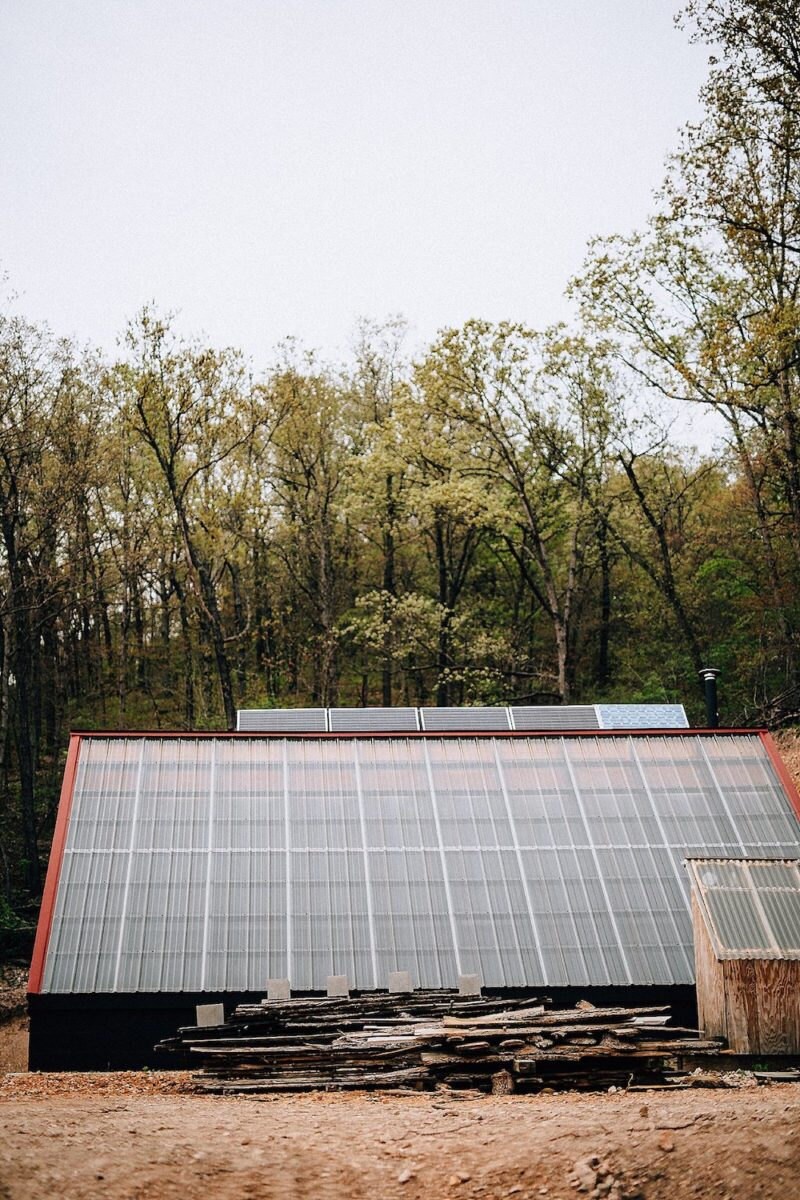 The solar-powered kiln where wood is dried before use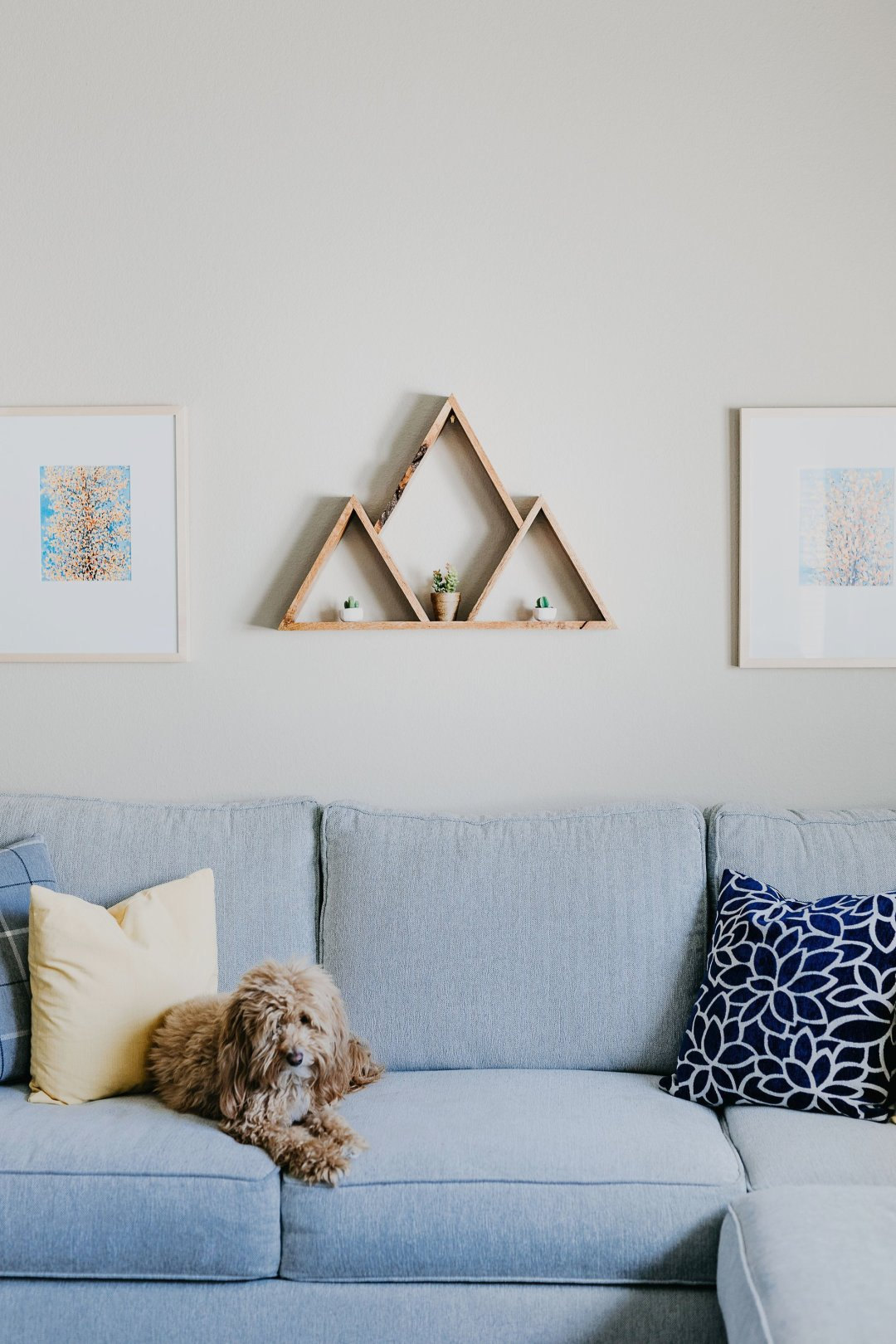 >
With 100 family-owned acres of black walnut and sturdy, furniture-friendly red and white oak in their backyard, Mary and her team don't have to go far to find the raw materials for their
popular accent pieces
and display-worthy tablewares. They focus on harvesting mature and fallen trees—"we try to use only what we know will be replenished in the next few years," Mary says—plus the occasional lucky log that washes up on the banks of the nearby Illinois River. This approach not only helps maintain a balanced forest ecosystem, it also serves to ensure that their supply of high-quality wood will last for the long haul.
A work in progress at the CBYMCREATIVE woodshop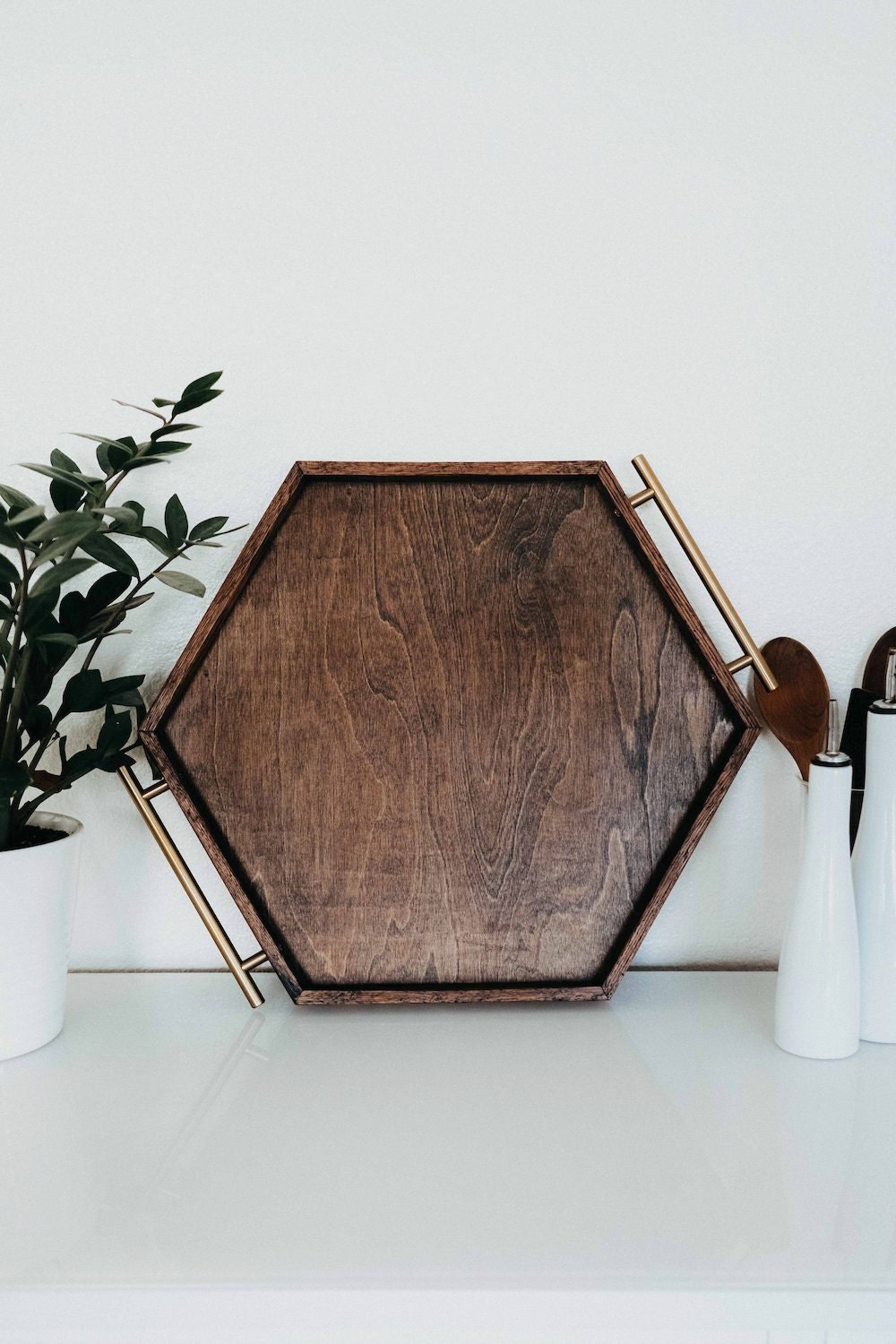 >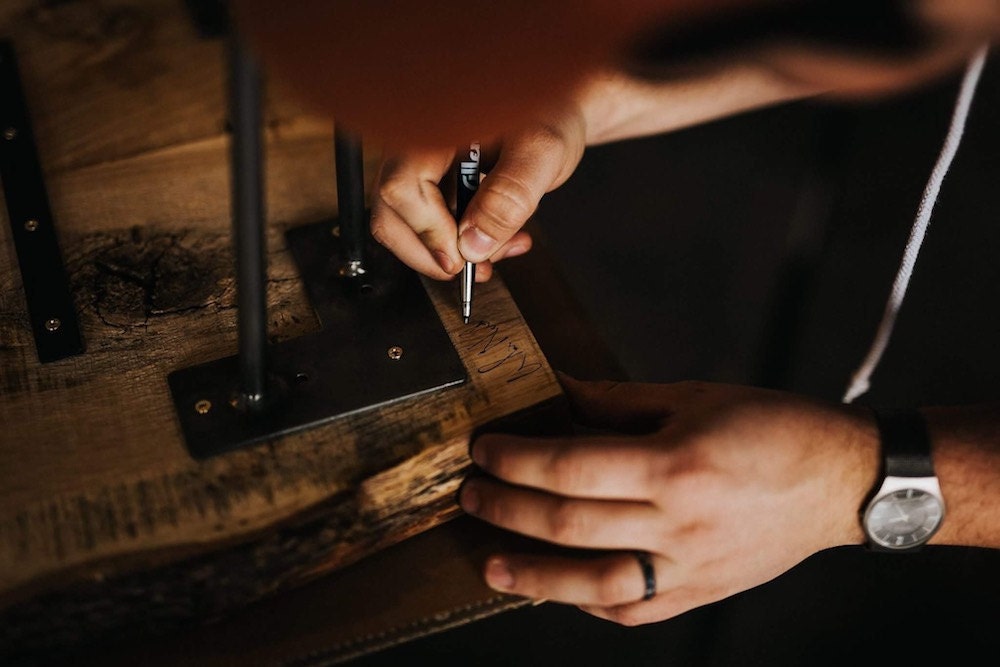 Putting on the finishing touches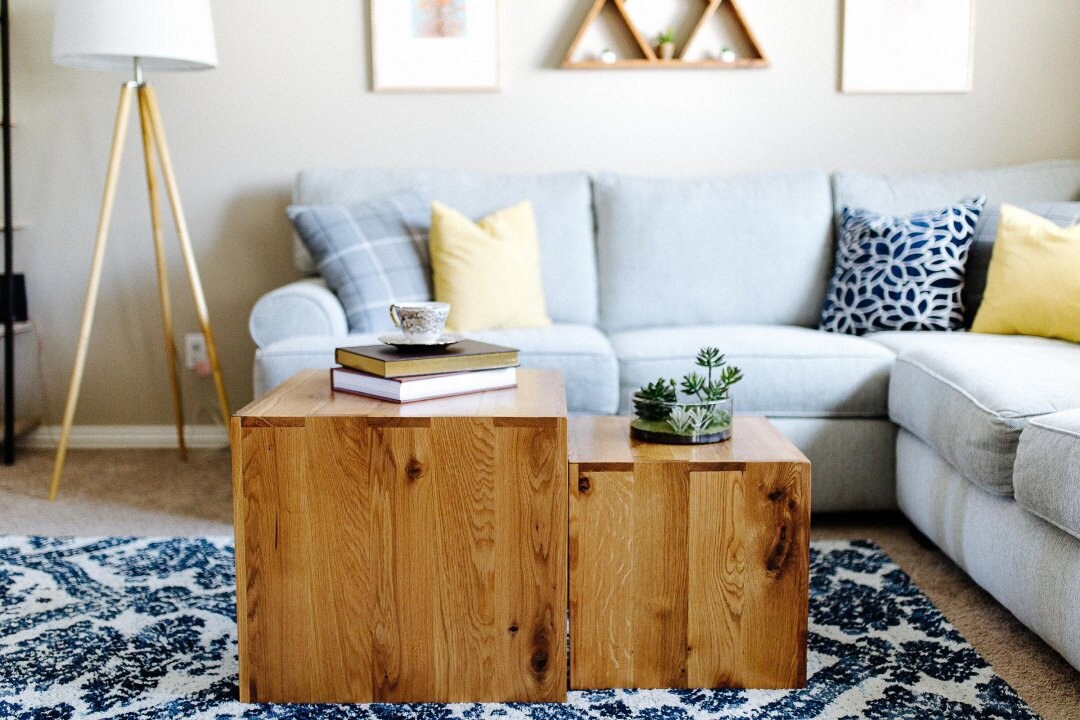 >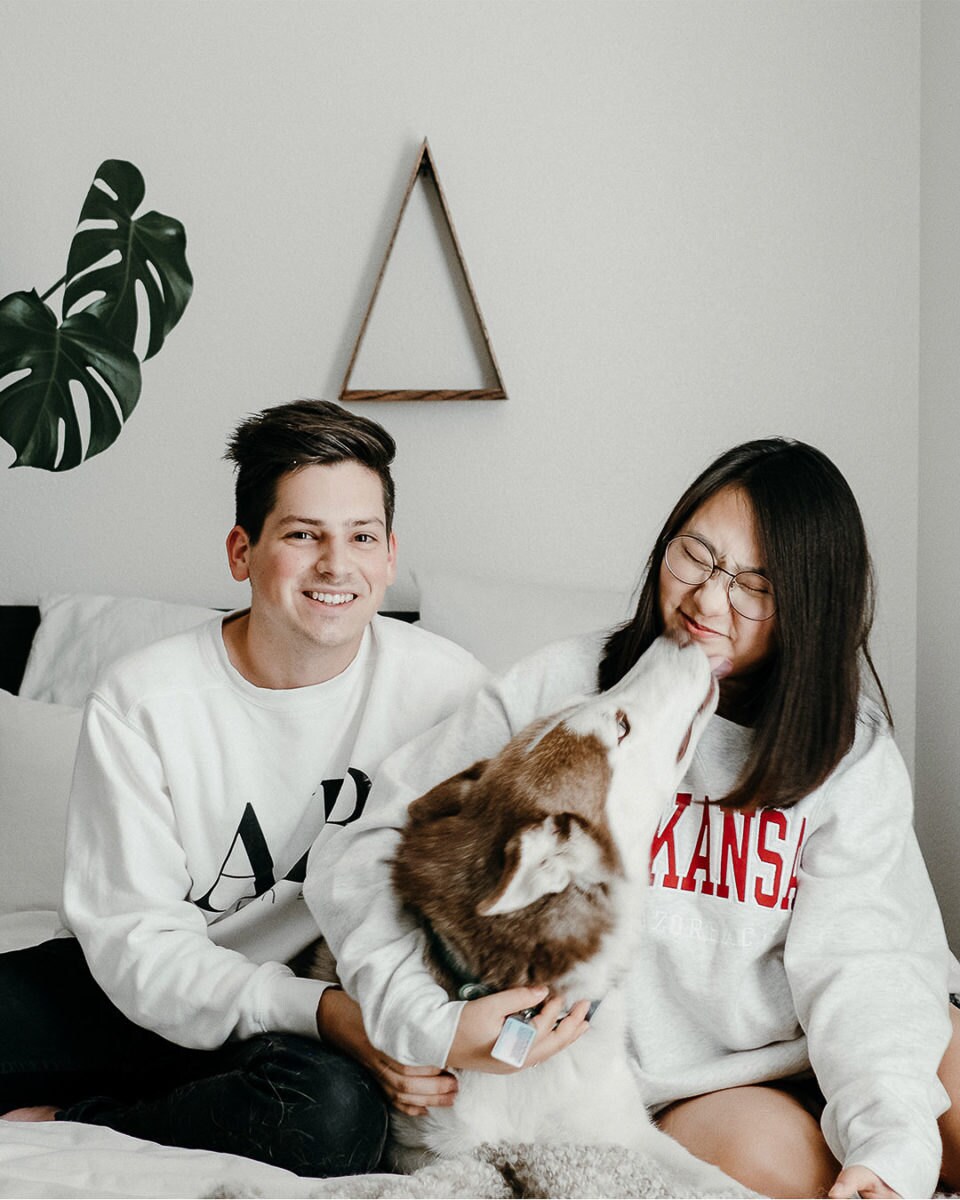 Mary Kim with her husband, Will, and their dog, Finn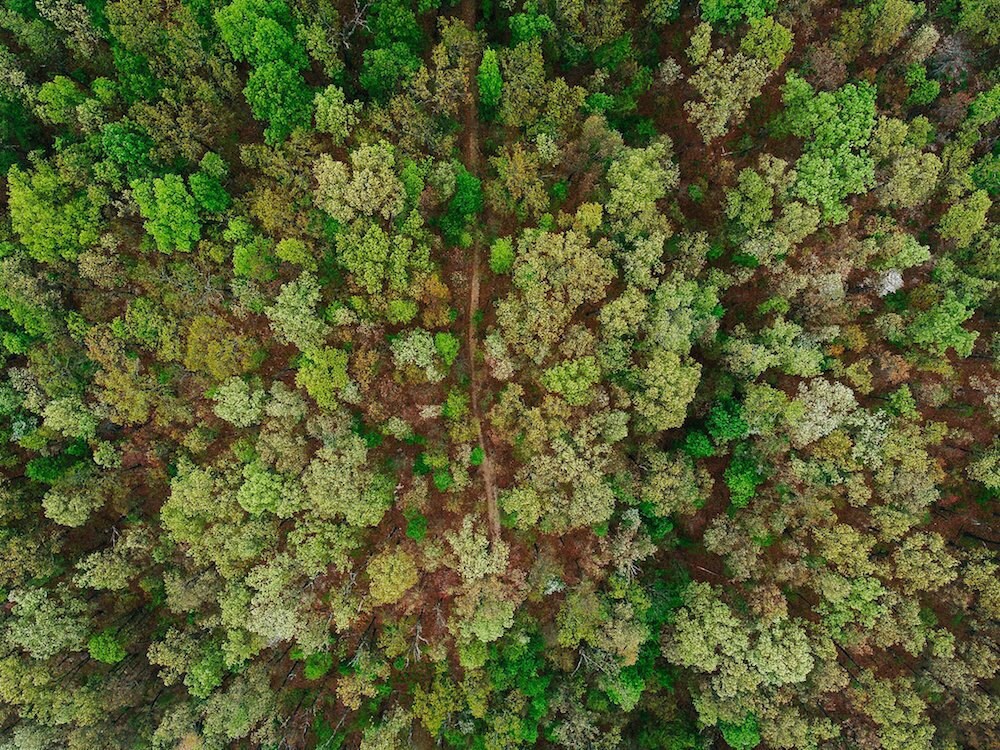 CBYMCREATIVE's eco-conscious approach doesn't stop with sourcing. "We built our kiln out of solar panels, which is why our wood takes a little longer to dry—we use the sun, not fossil fuels," Mary explains. Also, all the shop's
cutting boards and kitchen utensils
are hand-milled and cured with organic beeswax, and every bit of scrap from the wood harvest, from leaves and twigs to small branches, is used as kindling or fertilizer or else chopped into sawdust for the family's animal beds. "Everything that comes from the tree goes back into the ground one way or another," Mary says. "That's something we're really proud of."
Photographs courtesy of CBYMCREATIVE.