by Rachel Mosely
This Detroit-based couple's effortlessly stylish, ultra-comfy line of basics make eco-conscious shopping look as good as it feels.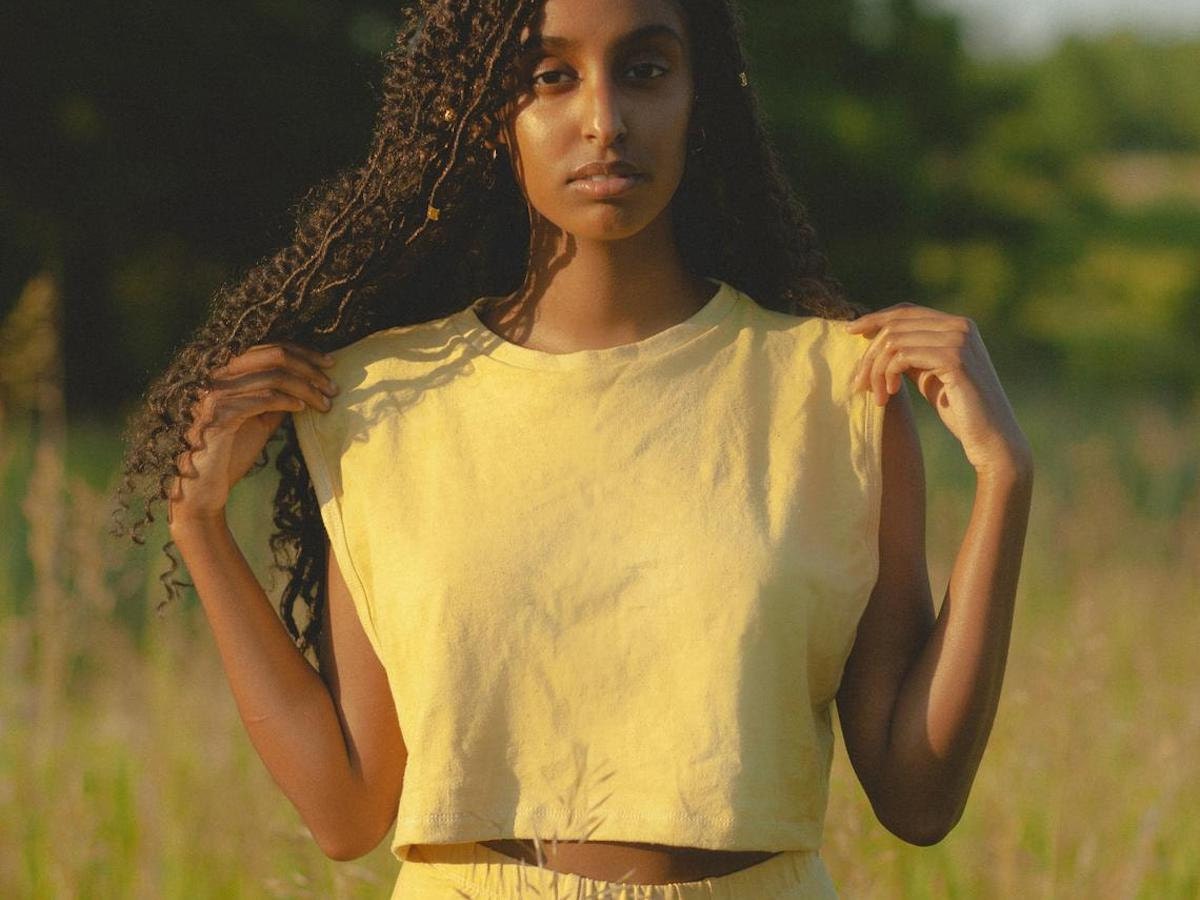 Meet the makers who are making a difference for our planet, one eco-conscious design at a time.
*Descriptions of the environmental attributes of any items on Etsy are based solely on Seller's listing information. 
Whether you're searching for four walls to call home or just a comfy new everyday T-shirt, architects-turned-outfitters Mollie Decker and Mike Sklenka know that the key to finding the perfect, lived-in fit is all in the conscious quality of the design. That's the spirit that inspired the Detroit-based creatives to branch out from blueprinting buildings and launch their own slow fashion line, Object Apparel. "With our formal training, we were always taught to think about the sustainability of a structure over time—how it wears, and how it will last," says Mike, who met Mollie at The University of Detroit Mercy's School of Architecture. That same ethos comes through in the couple's artful collection of made-to-order separates for men and women, which offers everything from playfully patterned bras and briefs to waffle-knit lounge sets in breezy blues and yellows.
Explore the Object Apparel collection
Today, the couple splits their time running both an architecture studio and Object Apparel, where they strive to weave sustainable design principles into their overall process, from sourcing ethical fabrics and dyes, to using recyclable plastic-free packaging, to crafting each piece by hand for its owner—a bespoke business model that not only eliminates inventory waste, but also earns raves from buyers. "I made a custom-sized shirt for a customer who had a really hard time finding clothes that worked for her, and she said, 'It's a revelation having a T-shirt that actually fits my body,'" says Mollie. "That made me feel really good."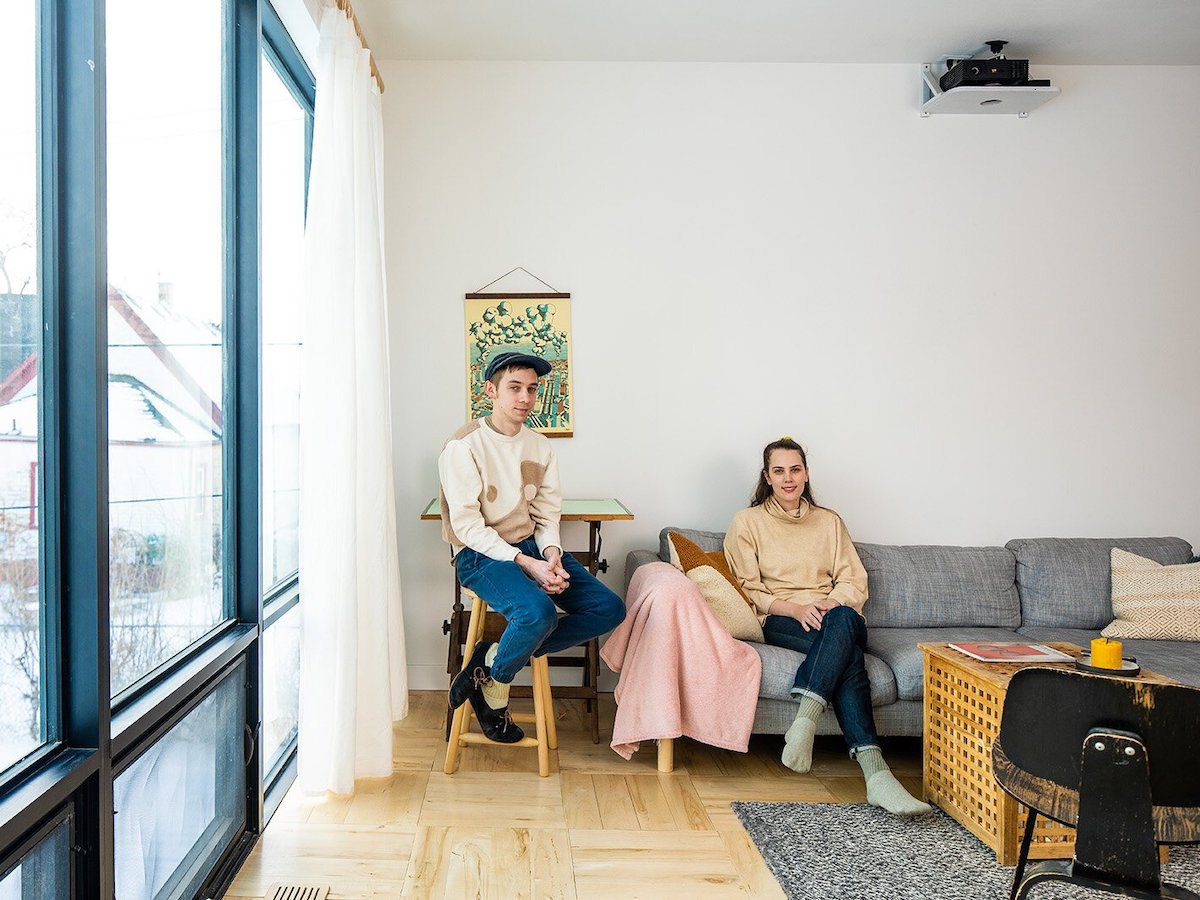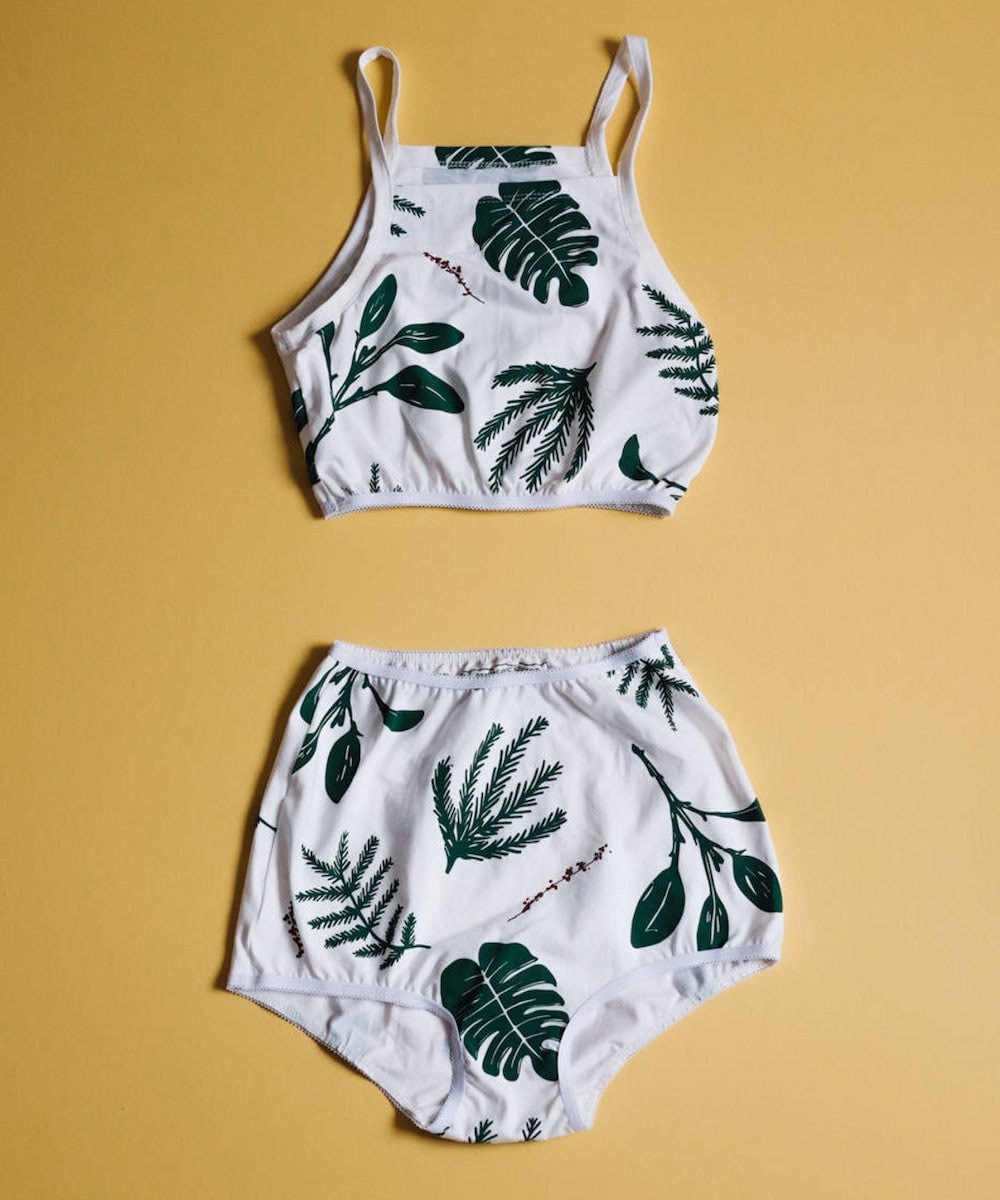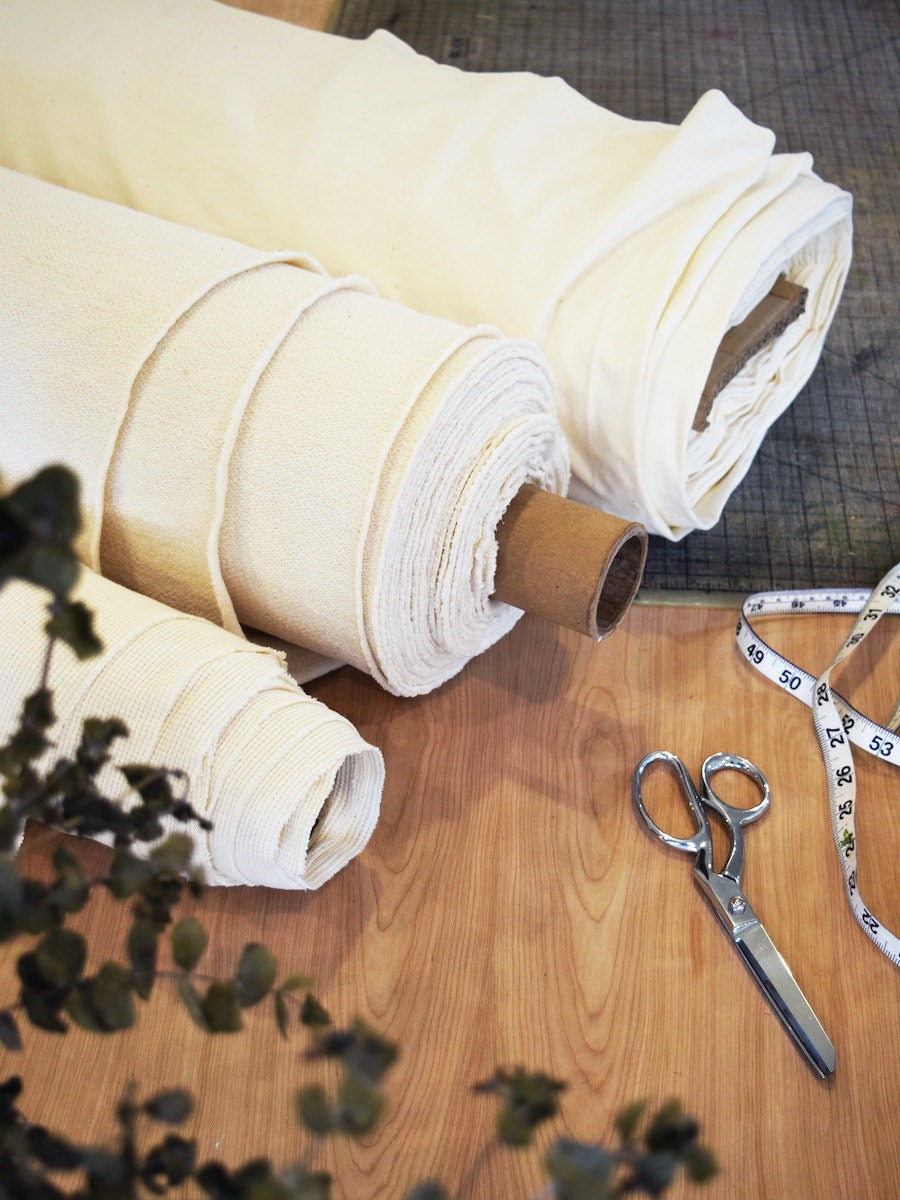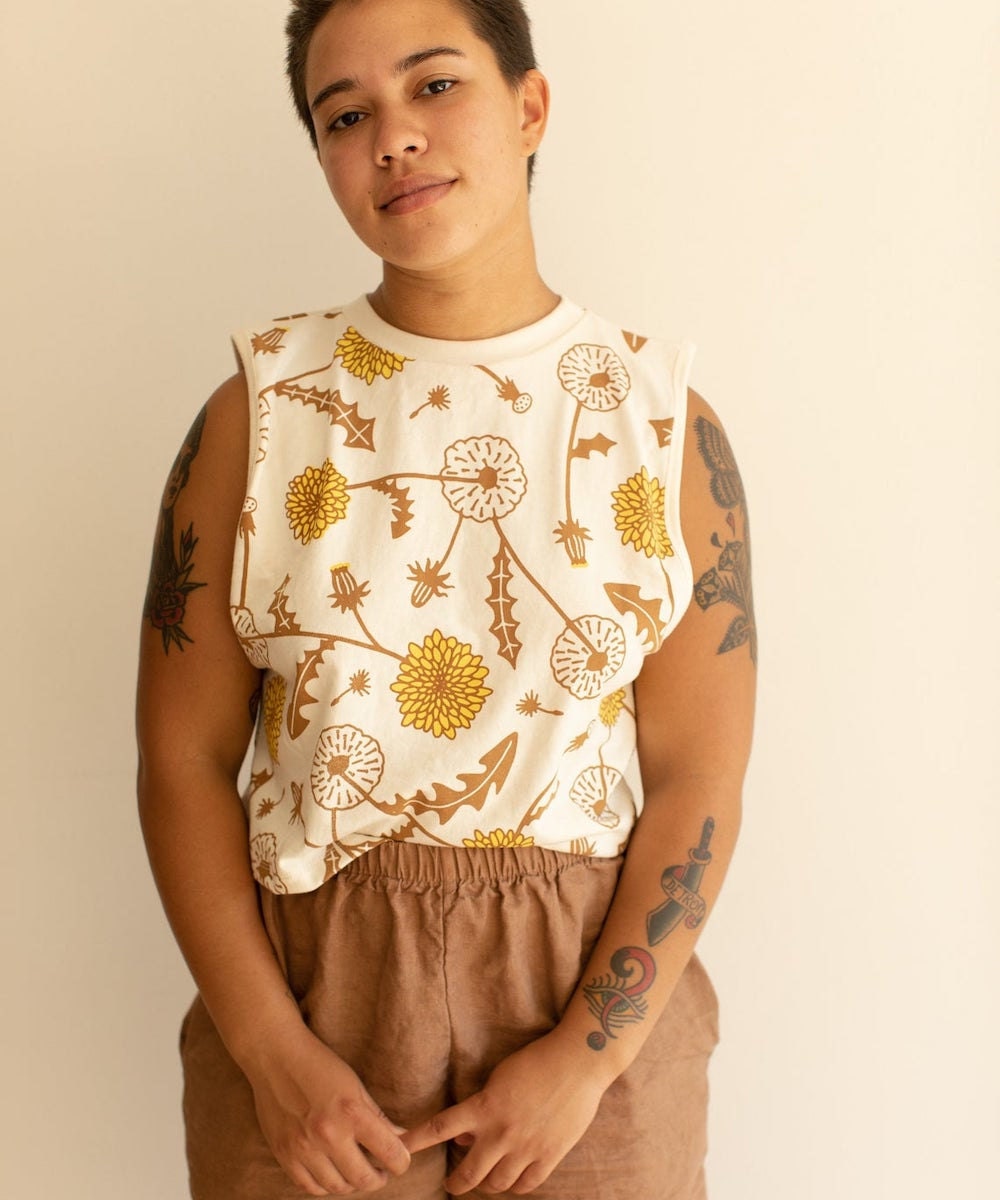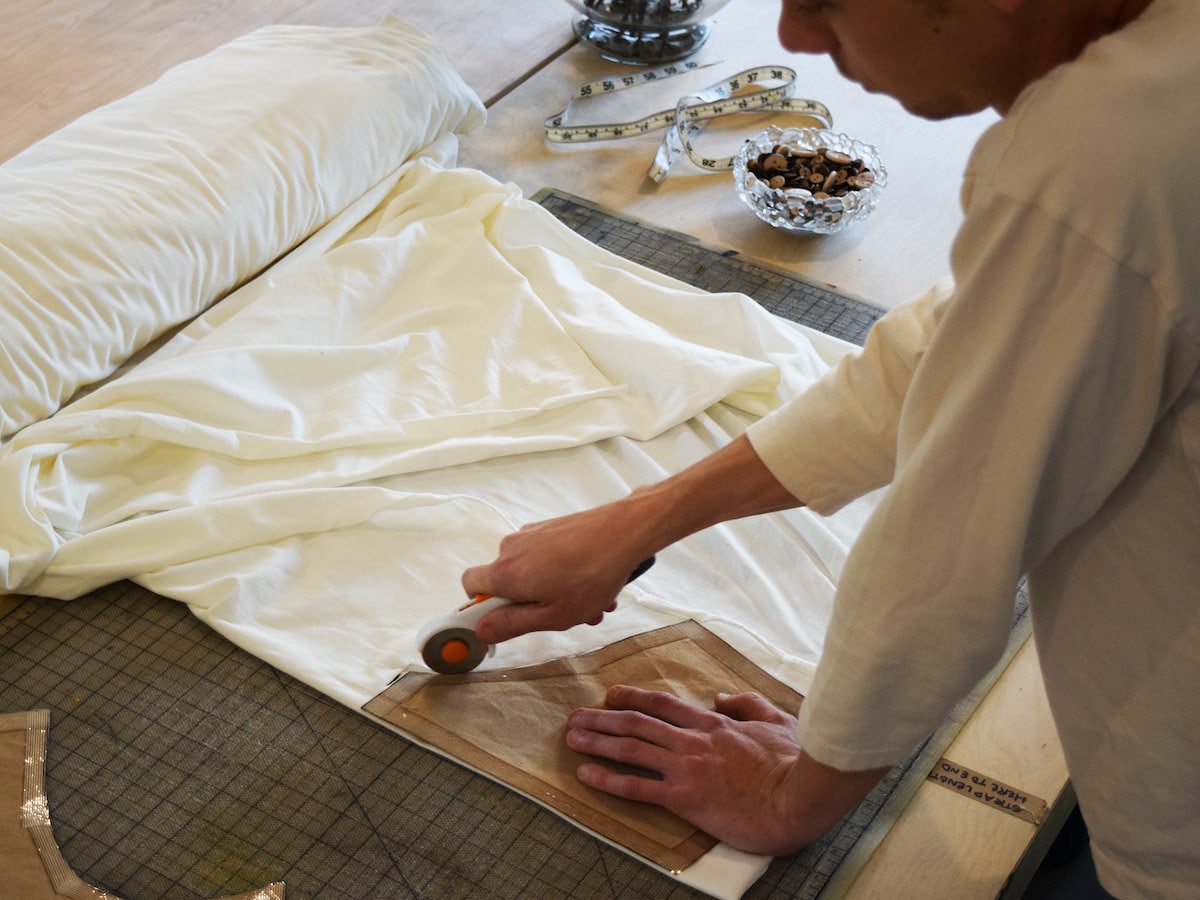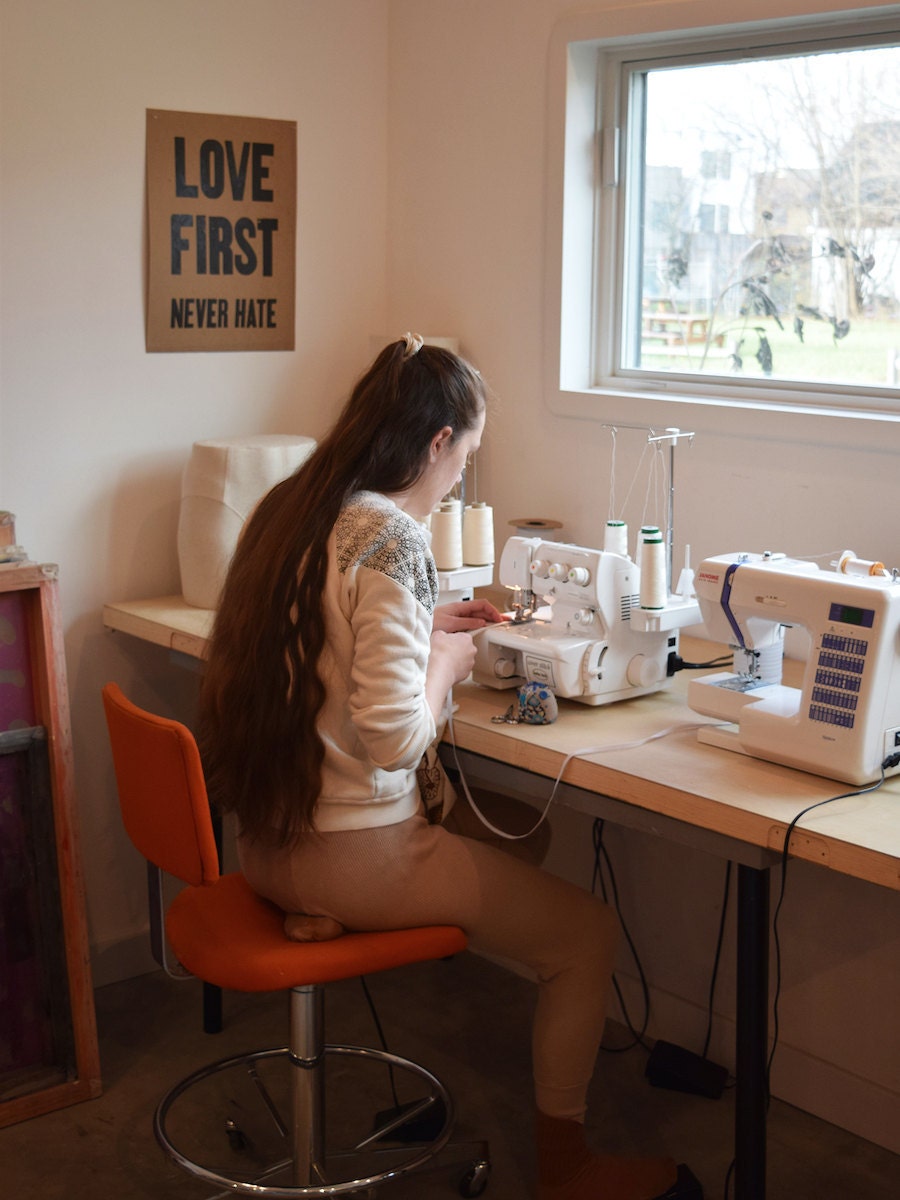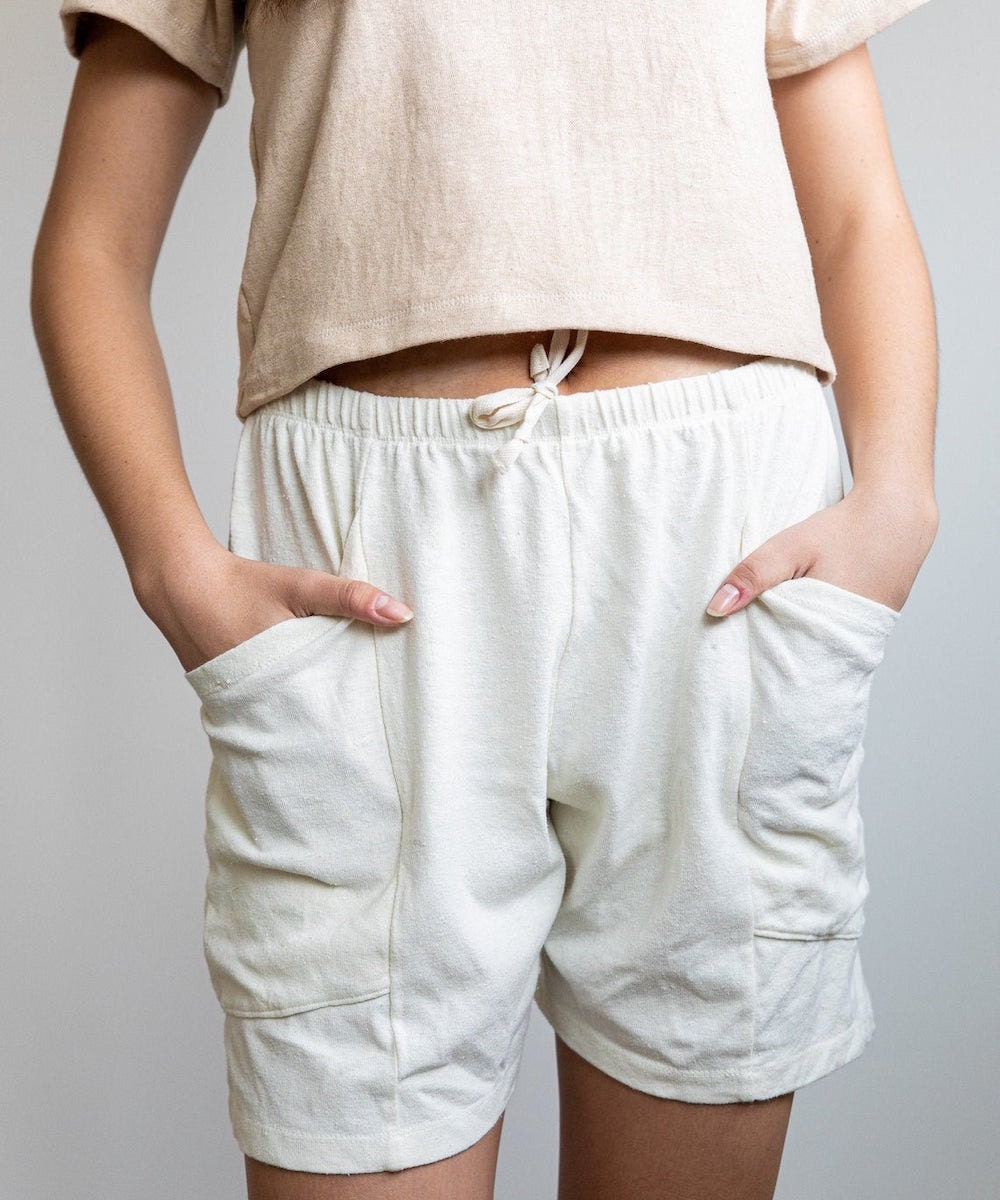 For the couple, the secret ingredient to establishing a long-lasting style is choosing pieces that will become mainstays of your outfit rotation, and that means paying close attention to the comfort and wearability of the cloth. "I think the closer an item is to your body, the more you care about what it's made of," says Mollie. To ensure their customers always feel good in their fabrics, all of their pieces are made out of natural, durable textiles like hemp and soft organic cottons.
To give Object Apparel its signature earthy palette, Mollie and Mike use natural dyes derived from materials like marigolds, onion skins, and indigo. Many of their dyes are sourced from a Canadian supplier, but they've also experimented with making their own colors local findings like foraged acorns. "Natural dyeing is so nuanced," says Mike. "Each time you do it, it's a little different, and that's what we like about it. It makes every piece unique." It's also inspired new products: the couple recently added natural-dyed scrunchies and makeup rounds made entirely from scrap fabric to their lineup. "We use the ends of our dye baths to create rainbow colors on these smaller pieces," explains Mollie.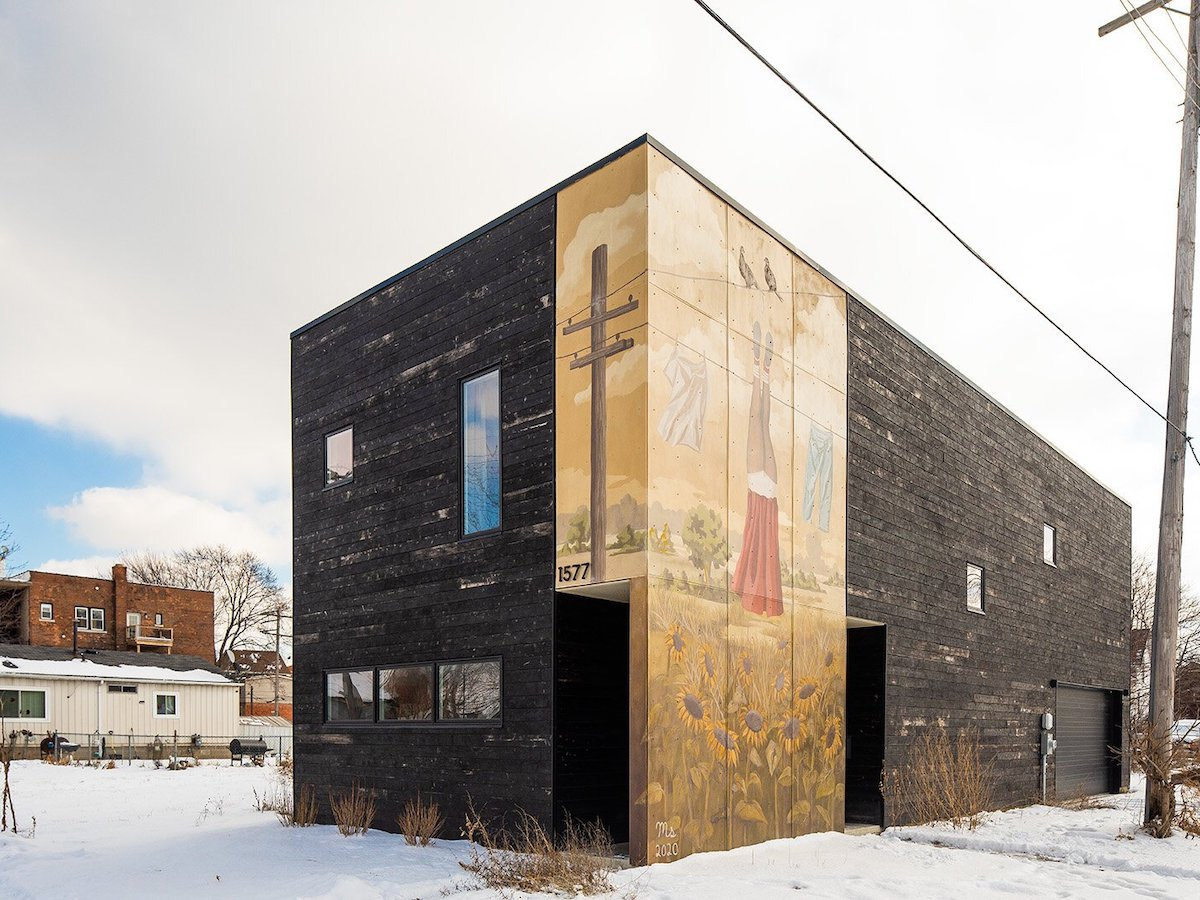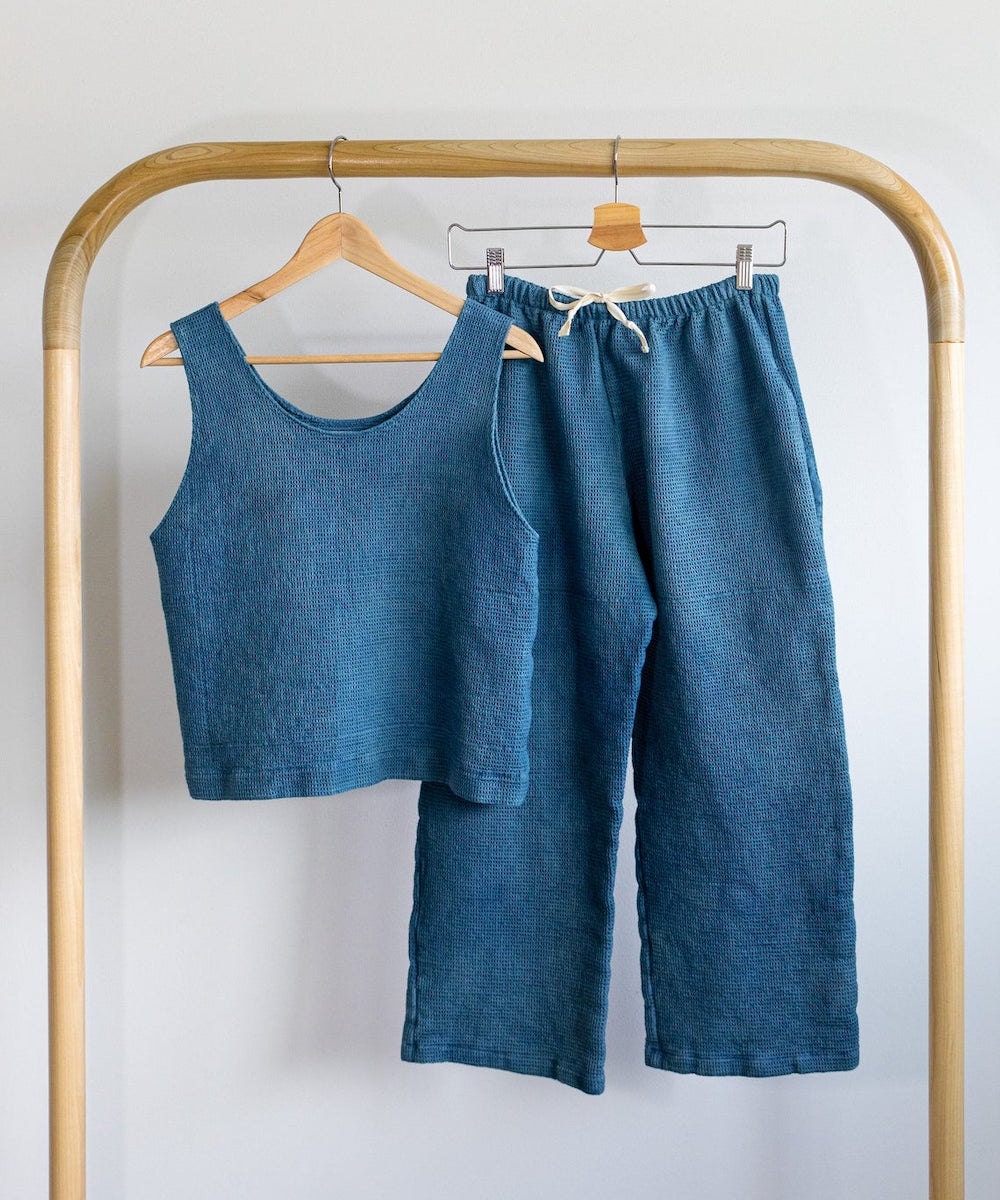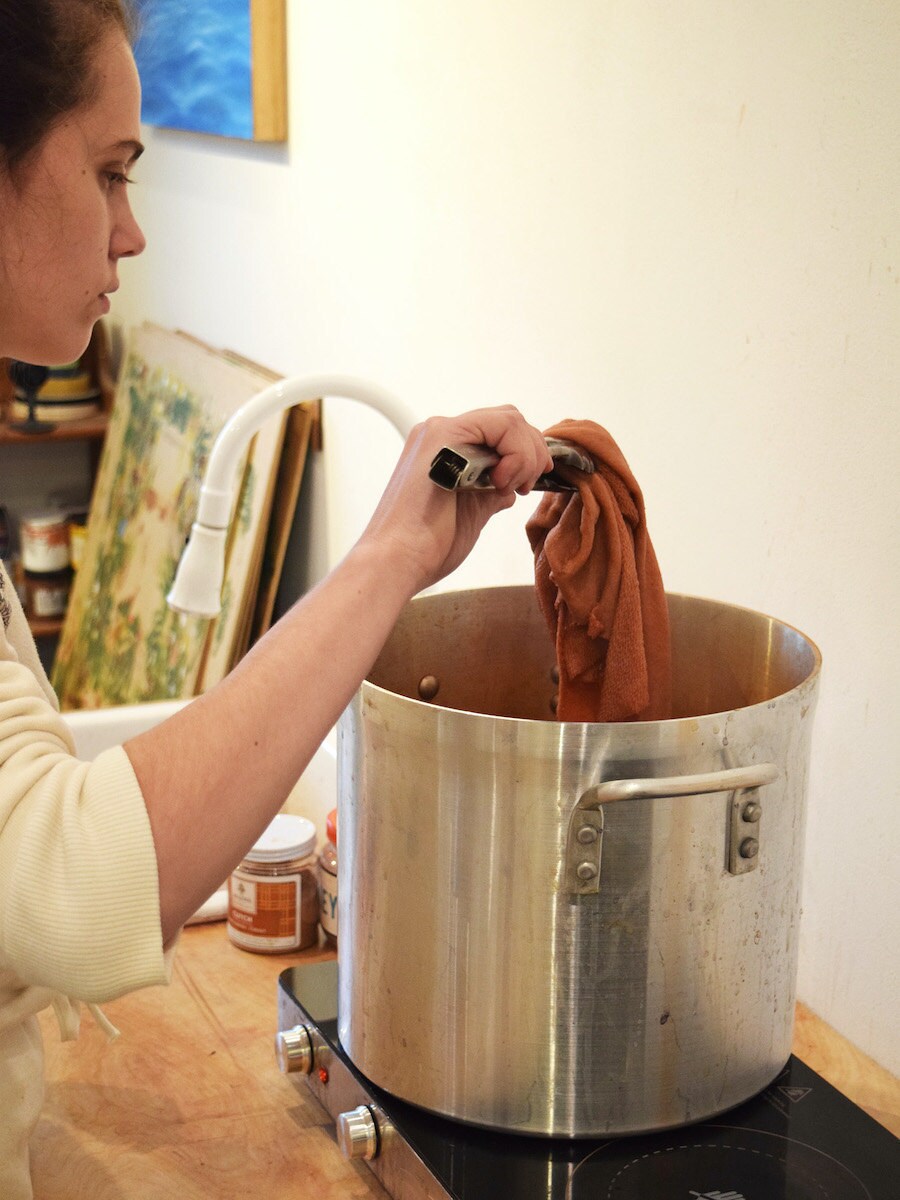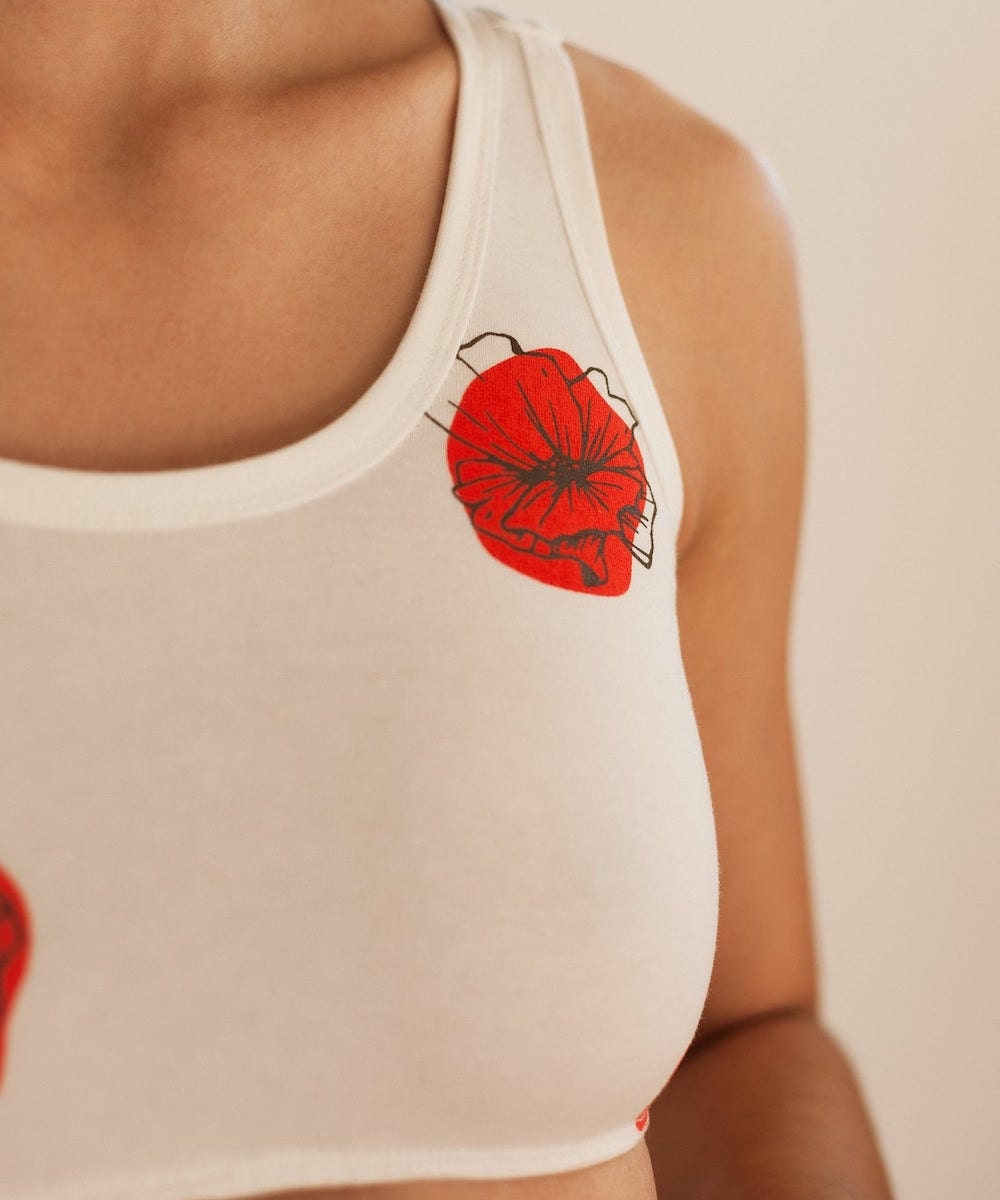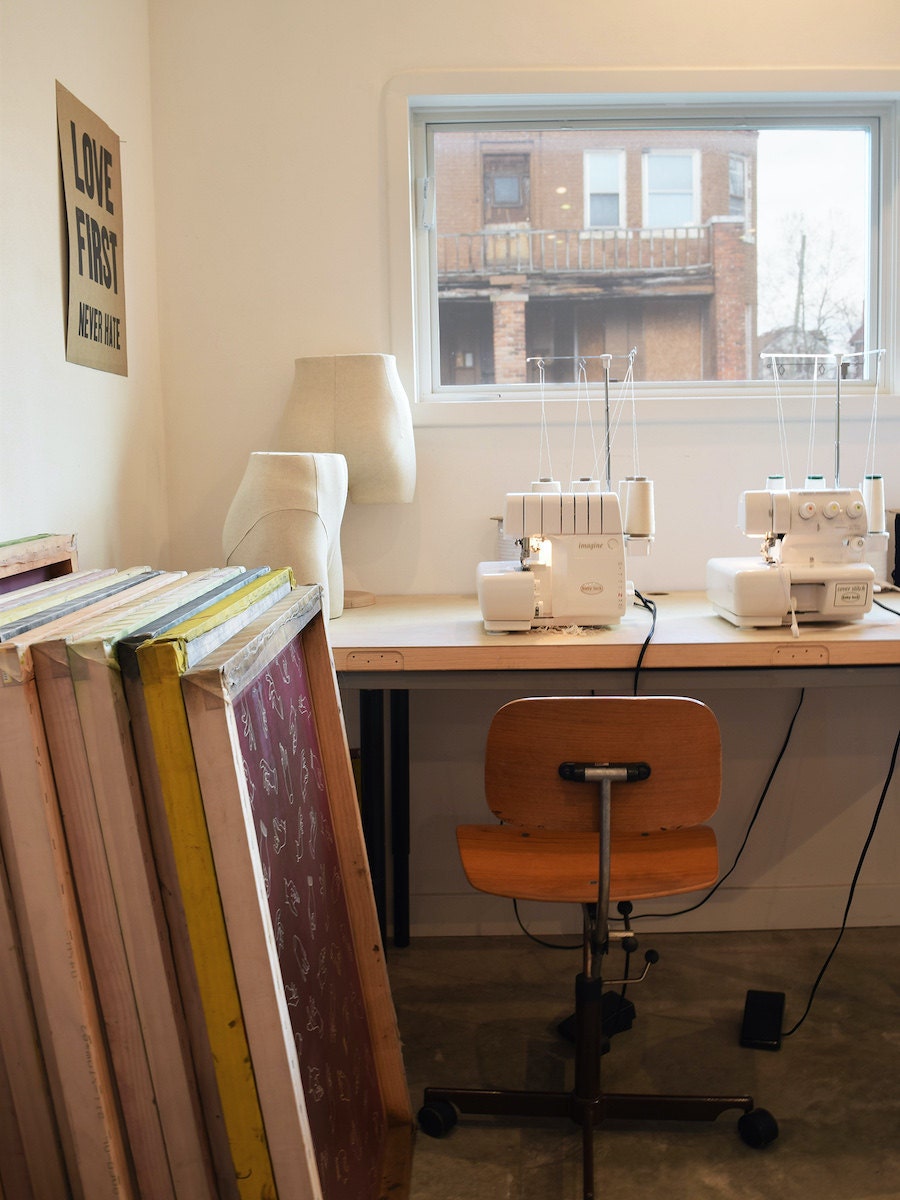 Giving new life to their leftovers has almost become a hobby for the couple. They host local sample sales and pop-up shops showcasing patchwork pieces, while Mollie has tested out rugs and pillows designed from fabric remnants, and Mike has experimented with paper products pressed from waste thread. "We've brought these materials into our world—we don't want them to end up in a landfill," says Mollie.
"When it comes to sustainability, perfection never really comes," she adds. "But we're always striving for it—to reach more people, inform customers, not just about how to buy better clothing, but how to fix their clothing, and being a part of creating this culture."