Dayna Isom Johnson—Etsy's most stylish employee, judge on NBC's Making It, and authority on all things cool—unpacks how a trend is born.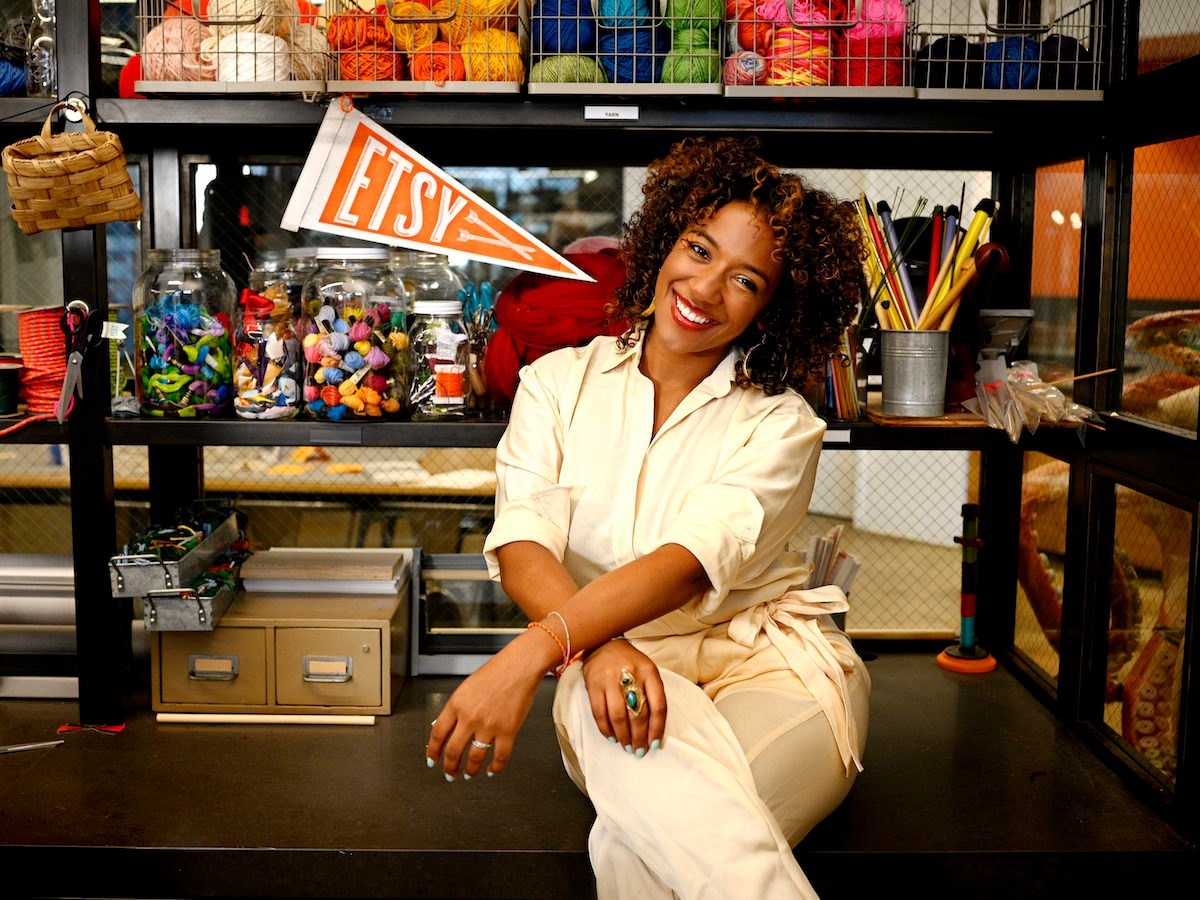 If you're a regular reader of the Etsy Journal, you've probably perused our Trend Guides. You've discovered the hottest home decor motifs, latest and greatest wedding fashions, up-and-coming accessory styles and more—all sourced and reported by Etsy's very own in-house trend expert, Dayna Isom Johnson. And maybe at some point along the way you've wondered how exactly it all works. How does Dayna keep track of the ever-updating universe of items on Etsy and spot the trends that will rise to the top? How does she catch something before it's cool? (And what does "cool" even mean?) We sat down with Etsy's most style-savvy employee—and a judge on NBC's competitive-crafting series Making It—to dig into the details and get some answers. Spoiler alert: It doesn't involve a crystal ball.
Read on to discover how a trend is born and shop some of Dayna's all-time favorites.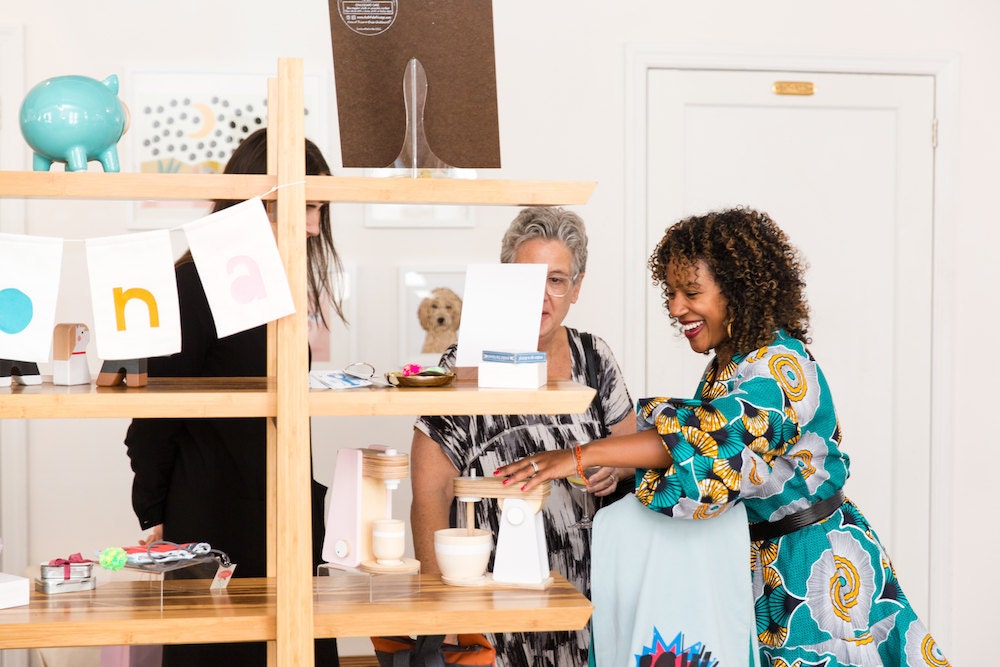 Let's start at the beginning. How did you become a trend expert and what does the job entail?
I studied fashion at FIT, and throughout my career I've worked in marketing and PR—but I was always itching for something a little more creative. I've been with Etsy for over eight years, and at first I was pouring that creativity into PR, but one of the advantages of working for such a great company, and joining when we were small, was that I could express what I was really passionate about: sourcing trends. Little by little, I transitioned into a full-time trend expert role.
Being a trend expert at Etsy is all about unearthing the most fabulous things in the world—hopefully before anyone else finds them. It means I'm on Etsy all day long, immersing myself in our incredible inventory of more than 60 million items*. I'm fortunate to be able say that I really love what I do.
What's your favorite part of the job?
Hands down, just being able to search and explore the Etsy marketplace all day long—it's the ultimate window-shopping gig. And you never run out of things to look at! I also love interacting with Etsy sellers every day. The fact that I get to hear their stories, be inspired, and have sellers put their trust in me to share their products with the world—it makes me feel good about the work that I'm doing.
What makes Etsy an interesting place to be a trend expert? What sets trends on Etsy apart?
The beauty of Etsy is that sellers aren't tied to traditional retail models where they might have to follow a creative director's lead or adhere to a predetermined design calendar. Whatever they're making is completely up to their own imaginations, and they can let them run wild, whether they're inspired by unicorns or by Salvador Dalí. Sellers on Etsy are also able to be super nimble—they can respond much more quickly to pop culture moments than someone tied to a traditional production cycle. And because they're usually producing items in small batches, it's easier for them to adapt to emerging trends. In the past, people were looking to big design houses to find inspiration, but now they're coming to Etsy—and often, it's Etsy sellers who spark a trend.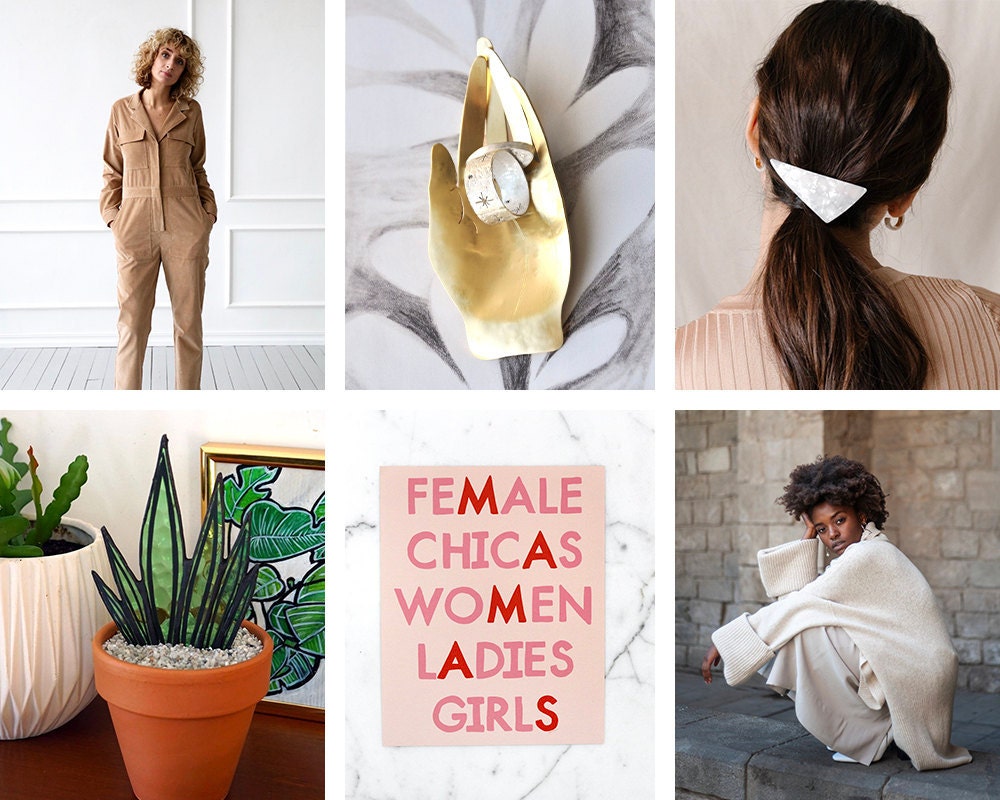 I love that! What are some examples of trends that started on Etsy?
There have definitely been a few over the years, but one of the very first ones I saw really take off was celestial tights. I started seeing a few Etsy sellers make them, and then a few more, and then fast-forward a handful of months and they were everywhere. Another great example is rainbow highlighter—a beautiful, unicorn-inspired take on a bronzer palette. That was a few years ago, and again, it was something that was only on Etsy at first, and then you started to see a little more rainbow popping up here and there. Six months later it was all over traditional retail stores.
Let's talk logistics: How do you set about identifying trends? How do you know when something is about to be big?
I have a few tools at my disposal. First up, even though trends on Etsy are unique, it's important for me to stay abreast of what's happening in the outside world. I rely on trend forecasting services to stay up to speed on the broader retail landscape and read as much as I can. When it comes to Etsy trends specifically, I work very closely with our in-house data analytics team to figure out what spikes in searches are happening, and what's being clicked on the most—and then it's just down-and-dirty searching to see what catches my eye.
Do you ever just have a hunch about something?
I do! The moment Solange wore that jumpsuit for her wedding a few years ago, I was like, "This is about to happen." And sure enough, everyone's into jumpsuits now. She just totally shut it down.
How would you characterize your own personal style?
I think if I had to describe my aesthetic in a few words I'd say: classic, but hella accessorized. When it comes to clothing, I try to buy timeless pieces that I can wear for years and years—but I'll buy the craziest necklaces, earrings, and rings to layer on top, like these incredible mismatched African earrings I just ordered. And I always finish with a red lip.
Is it hard to separate your personal preferences from the trending looks of the moment?
Not really. I'm a very visual person, so I really enjoy creating personalities in my head for other kinds of shoppers. I'll imagine a grandma in Florida who likes hand-crocheted toaster covers or a teacher in Atlanta who's obsessed with her dog. And I'll think about my friends and family, too—they're all very different, and I've always enjoyed picking out gifts for them, or taking them shopping. You just have to put yourself in someone else's mind frame and remove yourself from the equation.
What are your expert tips for incorporating trendy pieces into your home or wardrobe without going overboard?
Start off slow, with small touches here and there. For your home, if there's a print that's trending, try a pillow, tea towel, or piece of art—things that can be easily swapped out each season. On Etsy, there's a ton of printable art available, which is a great low-cost option for experimentation. Removable wallpaper is another exciting trend right now—you can easily take it down and try something else.
When you're putting an outfit together, my advice is to have one "wow" piece, and keep the rest of your look classic. Sometimes it's tempting for people to jump on the bandwagon for every single new trend, but it's important not to lose your own personality—if you're constantly trying to follow the trends, who are you? What's your statement? Don't be afraid to decide what works for you, and remember that you don't need to jump on something just because it's a trend. Following trends just to follow them isn't cool.
We've spent a lot of time talking about cool, trending items—but what does "cool" even mean? How do you define "cool"?
To me, cool is about being an individual and embracing what makes you feel great. I've learned that the more you can just embrace yourself and your own personal style—whether it's for fashion, home decor, or anything else—the happier you'll be. Cool is all about just being you. If a trend works for you, great! If it doesn't, it's okay to leave it alone.
Follow Dayna Isom Johnson on Instagram. 
*As of November, 2019