Lend a festive green flourish to your holiday table with this Peruvian pesto recipe from Adrianna Adarme.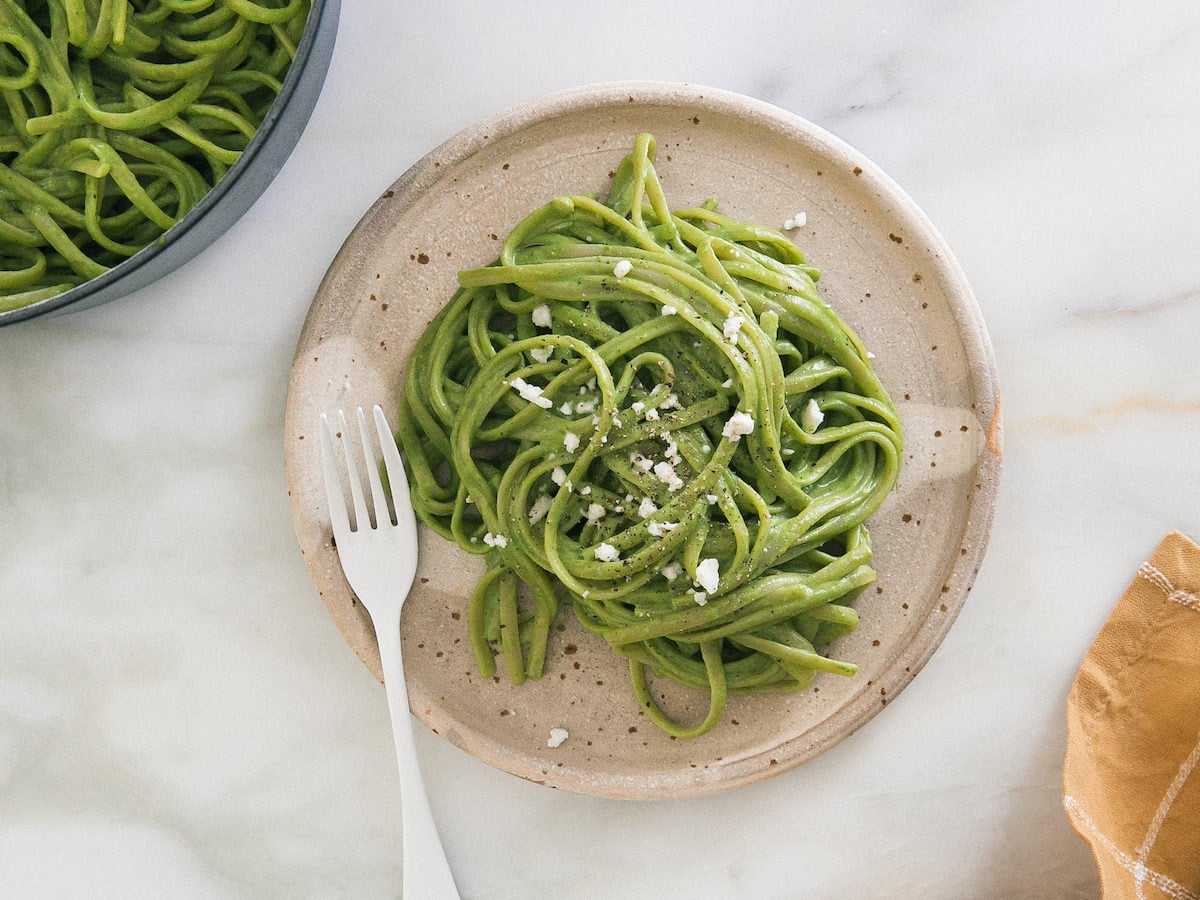 In our "Old Recipe, New Dish" series, we ask a few of our favorite food bloggers, cookbook authors, and culinary up-and-comers to share a go-to holiday recipe that's close to their hearts—and serve it up in a handcrafted piece of tableware made by an Etsy seller.
When it comes to food, Los Angeles-based blogger and cookbook author Adrianna Adarme has no boundaries. Well, no geographical ones, anyway. In both her blog,
A Cozy Kitchen
, and her hybrid guide to hygge,
The Year of Cozy: 125 Recipes, Crafts, and Other Homemade Adventures
, Adrianna leads her readers on a global tour of inventive original recipes, from berbere chicken wings and vegetarian bao buns to masala chai carrot cupcakes and more than a dozen varieties of biscuits.
As the daughter of a Peruvian mother and a Colombian father, Adrianna has a particular passion for Latin-inspired recipes, and tallarines verdes ("green noodles") is a meaningful mainstay in her home both at the holidays and all year 'round. "My mom used to make it all the time when I was growing up," Adrianna says. "It's one of my very favorite dishes and one of the first things I taught myself to make when I was in college and tired of eating cafeteria food. I needed something that tasted like real food to me." It took a little trial and error—"it was one of those dishes that my mother made by following absolutely no recipe," Adrianna says—but in time she nailed the formula, and she's kept it in her repertoire ever since.
About the recipe:
"Tallarines verdes is a lot like a traditional pesto, but with a few differences," Adrianna says. "This recipe uses spinach and basil, along with queso fresco or queso blanco and evaporated milk, which adds a nice creaminess. It's typically served with a sautéed steak on top, but my mom always prepared the noodles on their own, so that's how I do it too."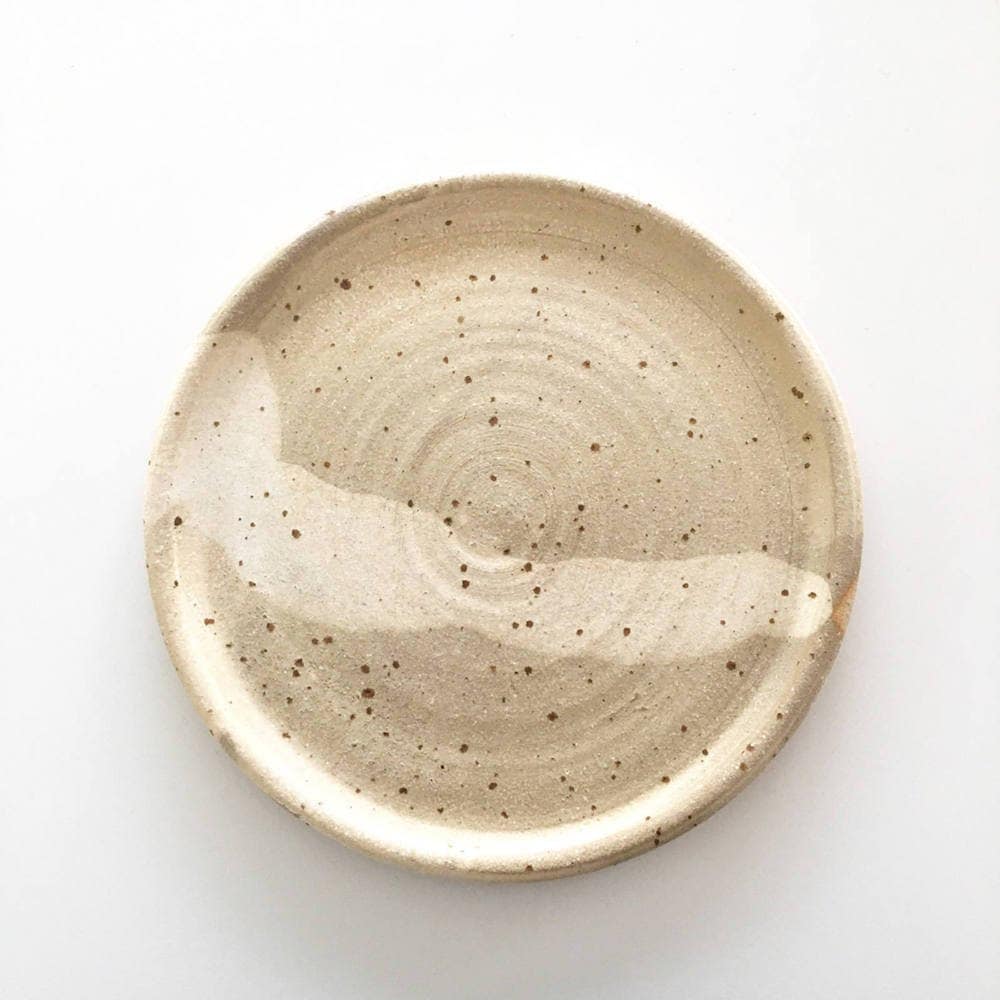 >
About the dish:
"I picked this dish from
Eeli Art Stud
i
o
for its beautiful matte texture," Adrianna says. "It's very natural and rustic, with soft colors and a simple shape, and I love that it feels sturdy and strong."
Let's get cooking:
Tallarines VerdesServes
: 3 to 4
You will need
:
2 cups packed spinach leaves
1 cup packed basil leaves
5 ounces (1 cup) cubed queso blanco or queso fresco, plus more for garnish
2 garlic cloves
1⁄2 shallot, peeled
1⁄4 cup walnuts
1⁄4 cup olive oil
1⁄4 cup evaporated milk
Pinch of salt
Freshly ground pepper
1 pound dried pasta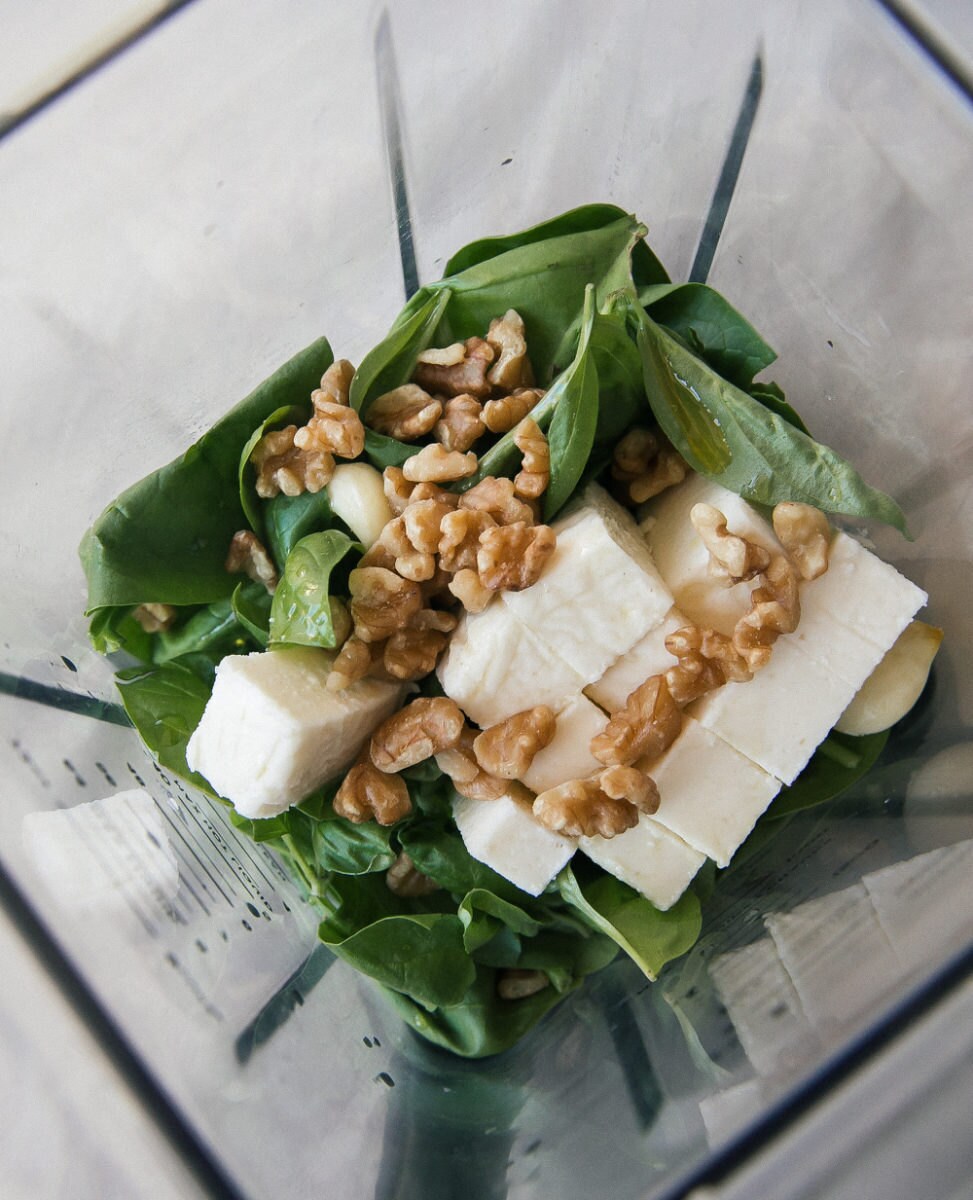 Step 1
: To a blender, add the spinach leaves, basil, queso blanco, garlic cloves, shallot, walnuts, olive oil, and evaporated milk, plus a pinch of salt and a few turns of freshly cracked pepper.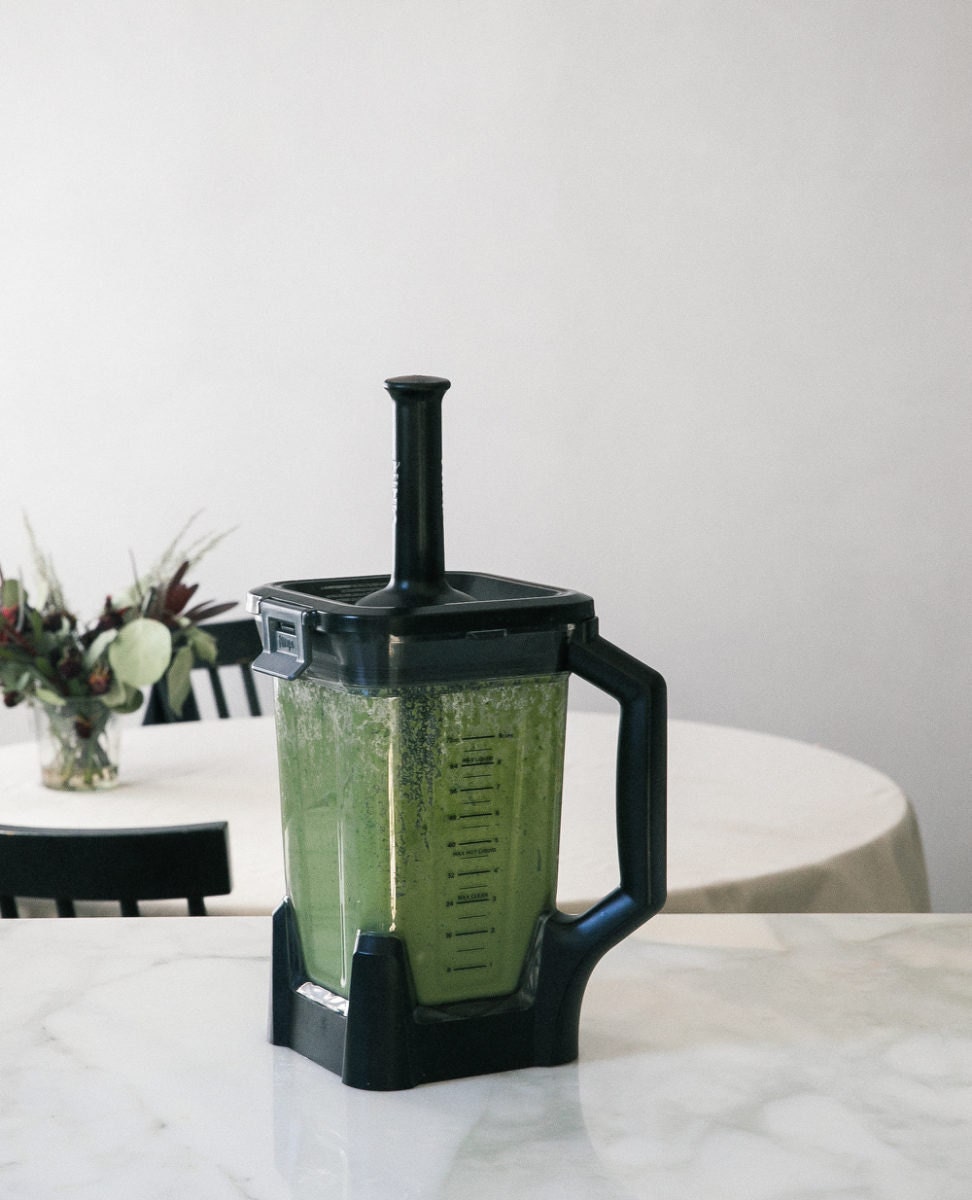 Step 2
: Blend for 30 seconds to 1 minute, scraping down the sides of the blender as needed. Give the green sauce a taste and adjust the salt accordingly (this type of cheese tends to be quite salty so you may only need a pinch or two extra).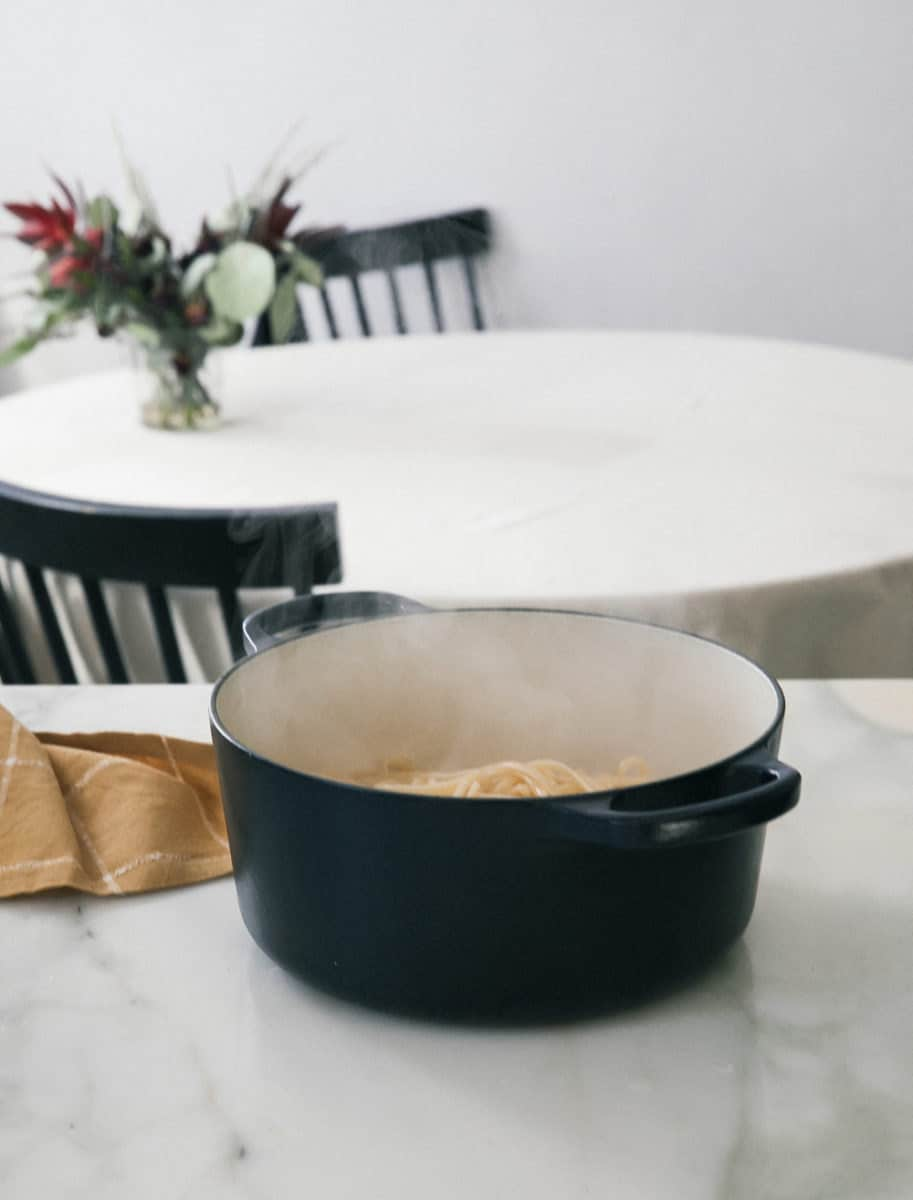 Step 3
: Bring a pot of salted water to a boil, drop the pasta in the water, and cook according to the package directions. Drain the pasta, reserving about 1⁄2 cup of pasta water.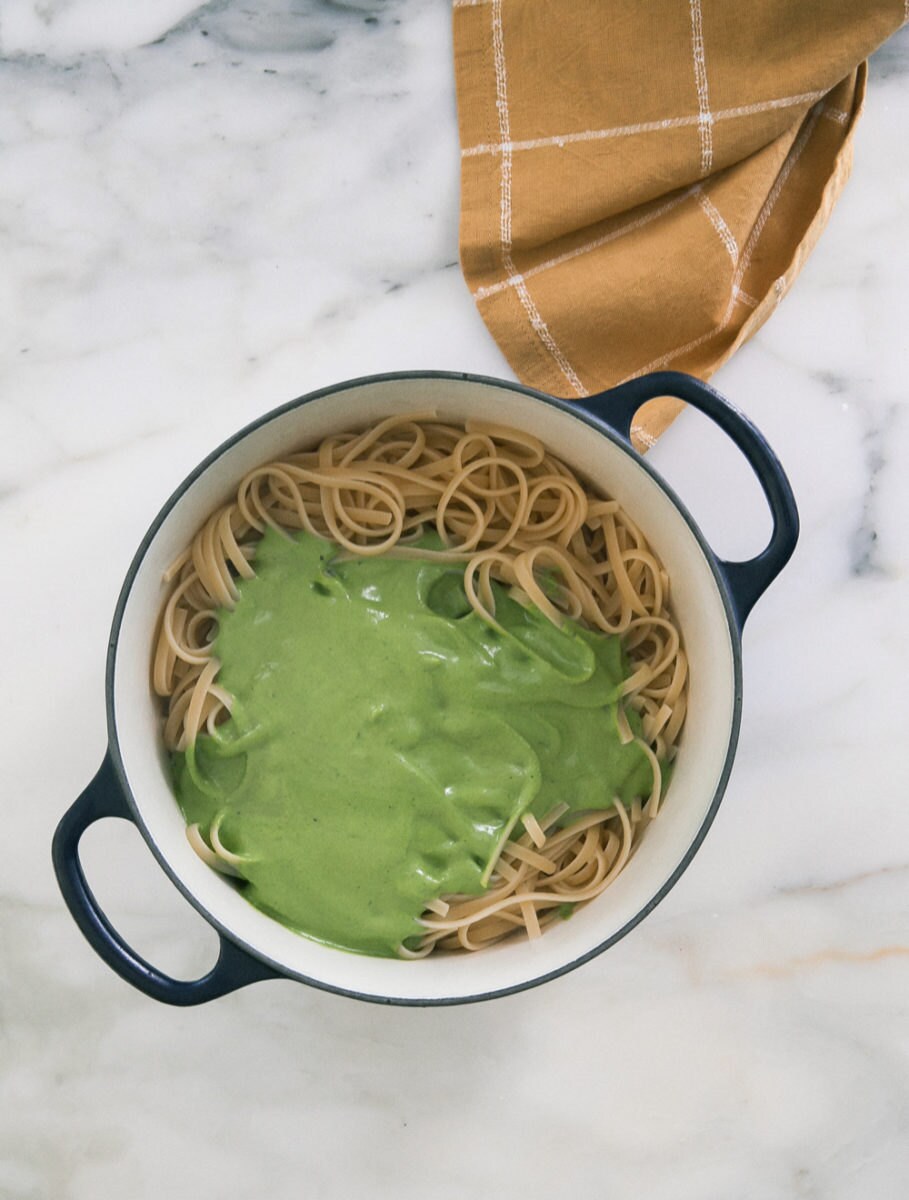 Step 4
: Add the pasta back to the pot and pour in the green sauce. Toss the pasta until it's thoroughly coated, adding a splash or two of pasta water as needed to thin the sauce. Divide between bowls and garnish with some queso fresco crumbles and freshly cracked pepper.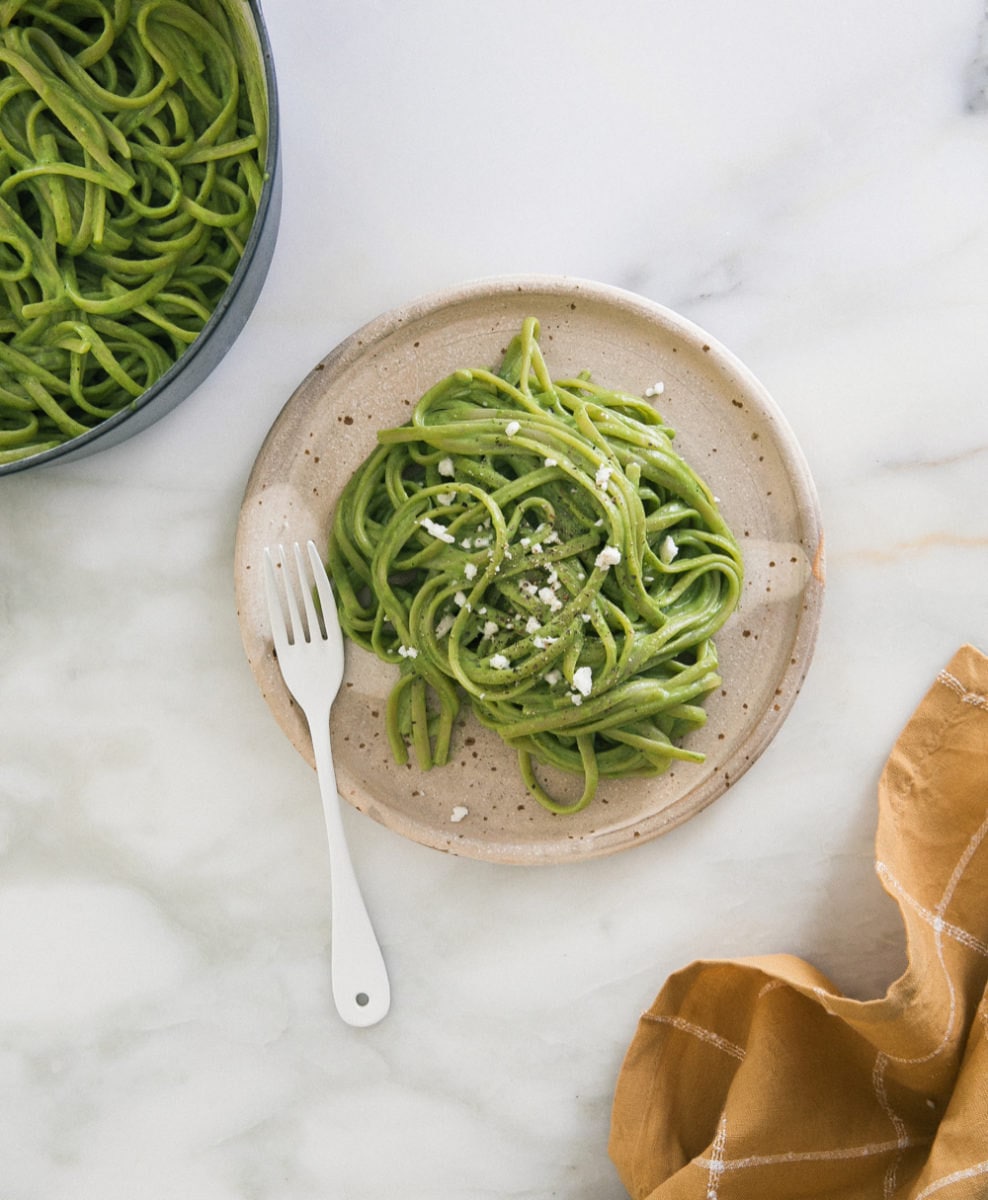 Product photo courtesy of Eeli Art Studio; all other photographs by Adrianna Adarme.