by Jackie Buddie
This back-to-school season, show the teachers in your life how much you care with a unique gift.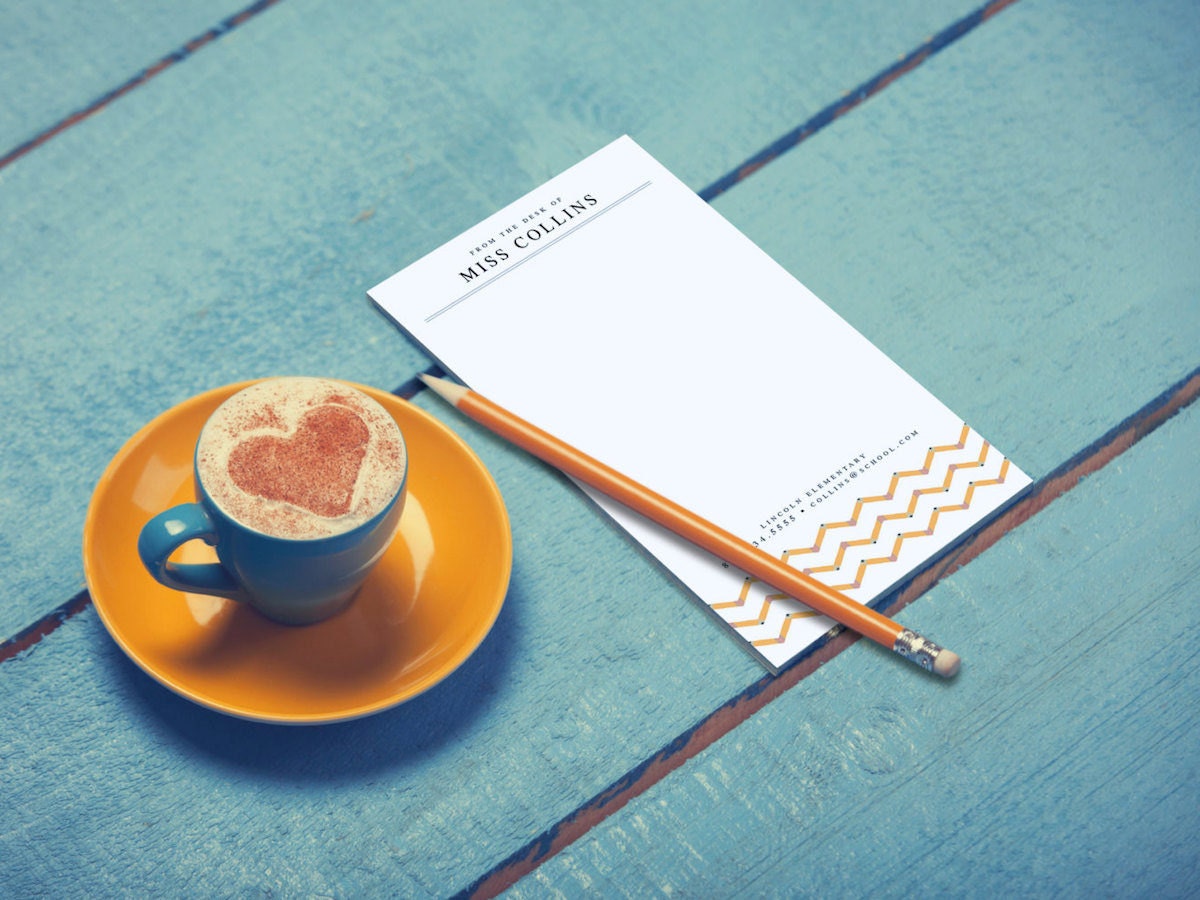 They encourage us to see a different perspective. They help us find our voice. They ask us to please, for the love of Pete, stop passing notes during class. If there's one thing we all learned in school, it's that teachers don't have it easy. Spitballs, lost homework, and chewed up #2s—all before 9am on a Monday? If you ask us, our teachers' hard work merits more than a gold star; it deserves a
heartfelt token of our gratitude
. Well, save that shiny red apple for another day, because we've found a more personal (and less bruisable) way to show you care. We've gathered five buy-or-diy 
gift ideas
guaranteed to show your favorite teachers just how much they mean to you—because it's always a good time to say thank you.
A cheerful planter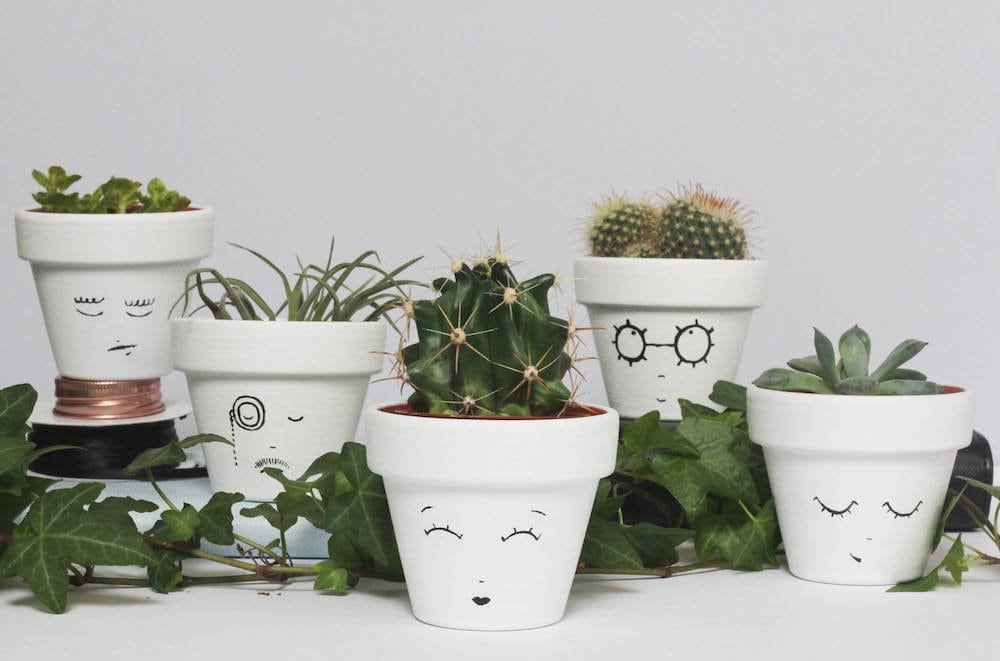 >
Buy:
A cute potted friend brings a breath of fresh air to even the most chaotic desk. With this clever
ceramic set
, you can hand out planters to match the personalities of five special teachers in your life, from Mr. Proper Grammar to Ms. Fun with Fractals.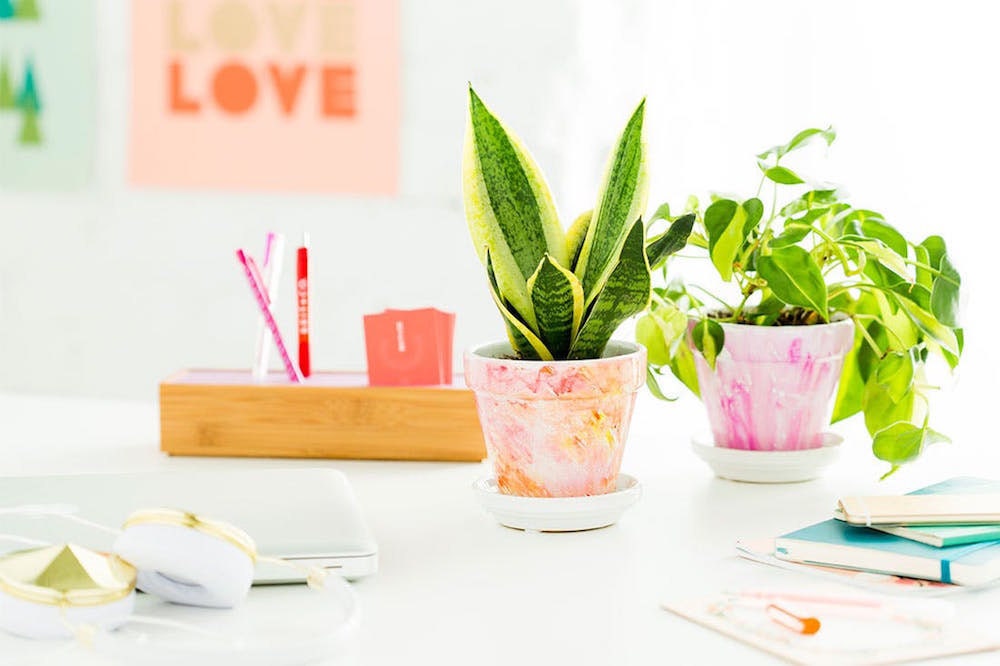 Brit + Co
DIY:
Adding a splash of neon to a plain white pot is easy peasy with this simple
Brit + Co tutorial
for watercolor-inspired
planters
. Common household items (Q-tips, nail polish remover, paper towels) make these pretties pop—just scribble, smudge, and spray to seal.
A custom clipboard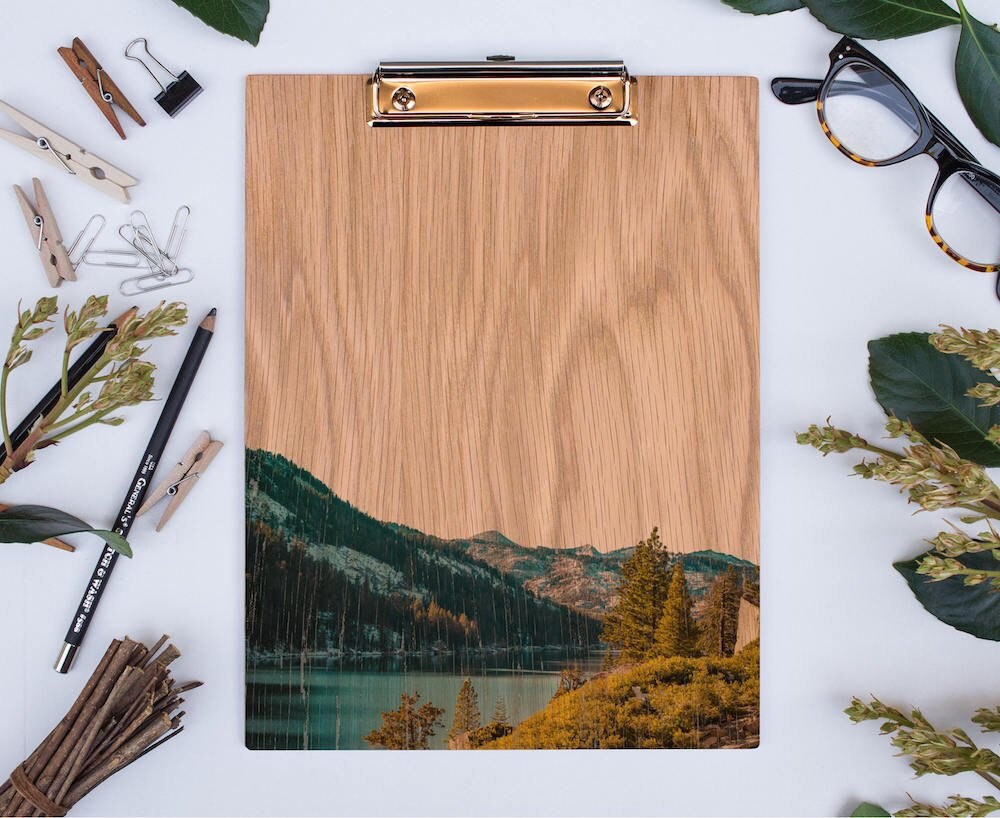 >
Buy:
 What better way for teachers to keep their papers in place (and their sanity in check) while grading students' work than with a
clipboard
that exudes serenity? Embrace the zen, or take the personal approach and have
Lemonee on the Hills
design a
custom board
that artfully displays your favorite instructor's name among the trees.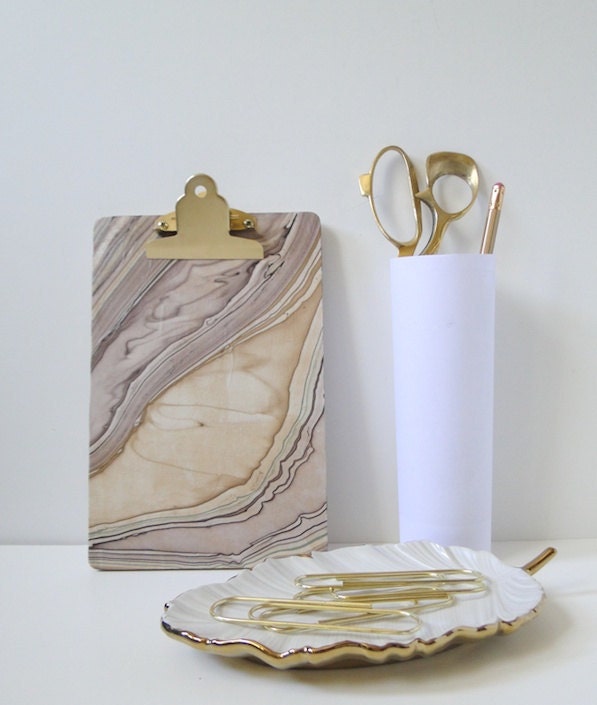 Fabric Paper Glue
DIY:
This elegant marble clipboard is brilliantly simple to make. Just choose a sheet of marbled paper (we're partial to
this one
from
Càrte
) and visit
Fabric Paper Glue
for the quick how-to. Up for a challenge? Our
exclusive marbling tutorial
will guide you through the basics of painting your own paper with speckles and swirls that speak to you.
A mod bookmark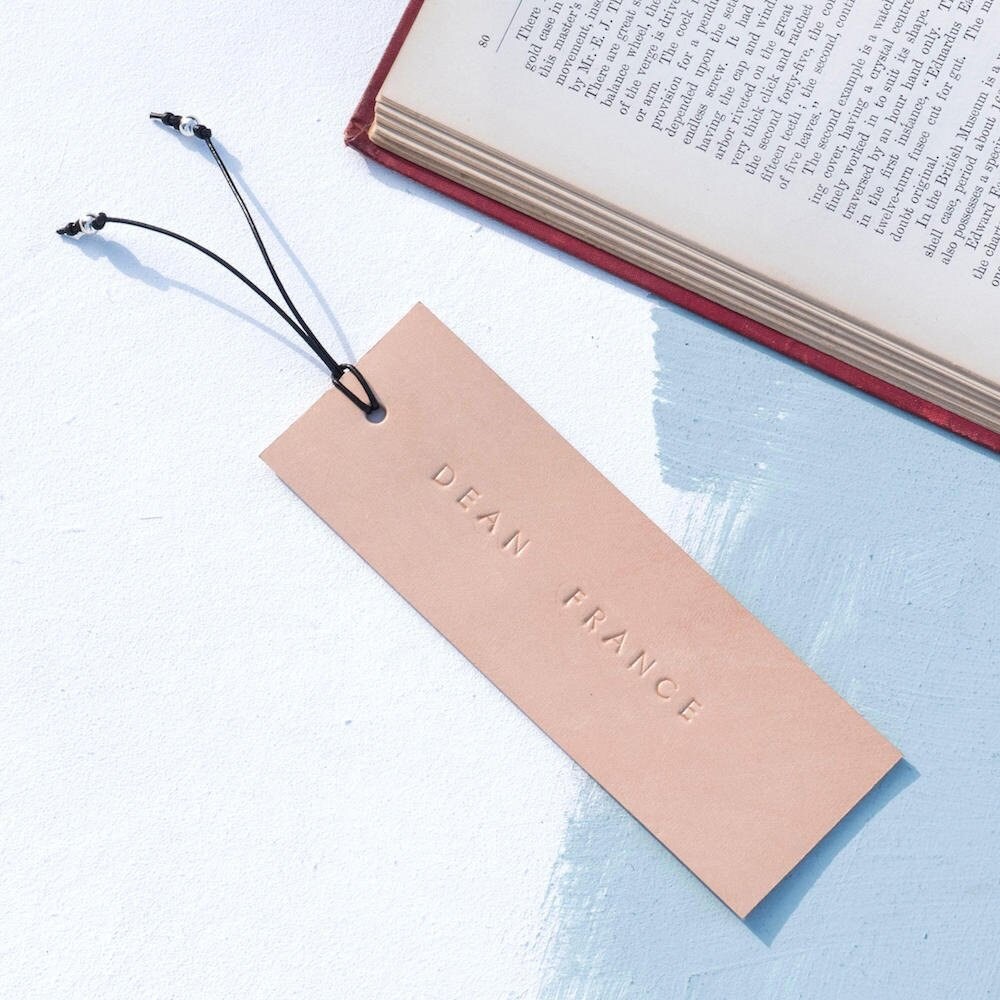 >
Buy:
Elevate your teacher's literary game with a
bespoke leather bookmark
hand-stamped with their name, or maybe even a favorite little teachable phrase.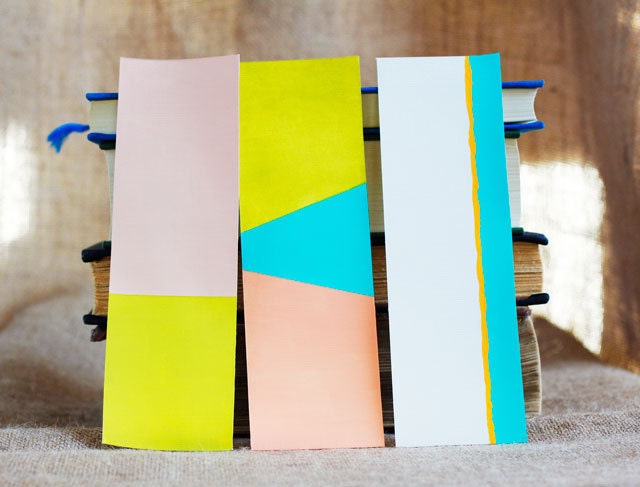 Idle Hands Awake
DIY:
For the teacher who loves quoting from texts, a festive bookmark is the perfect way to flag their favorite passages. Keep things simple with a
colorblock page marker
from
Idle Hands Awake
, or go bold with Brit + Co and make your own
painted leather tassel
 (swapping the keyring for an oversized paperclip).
A desktop organizer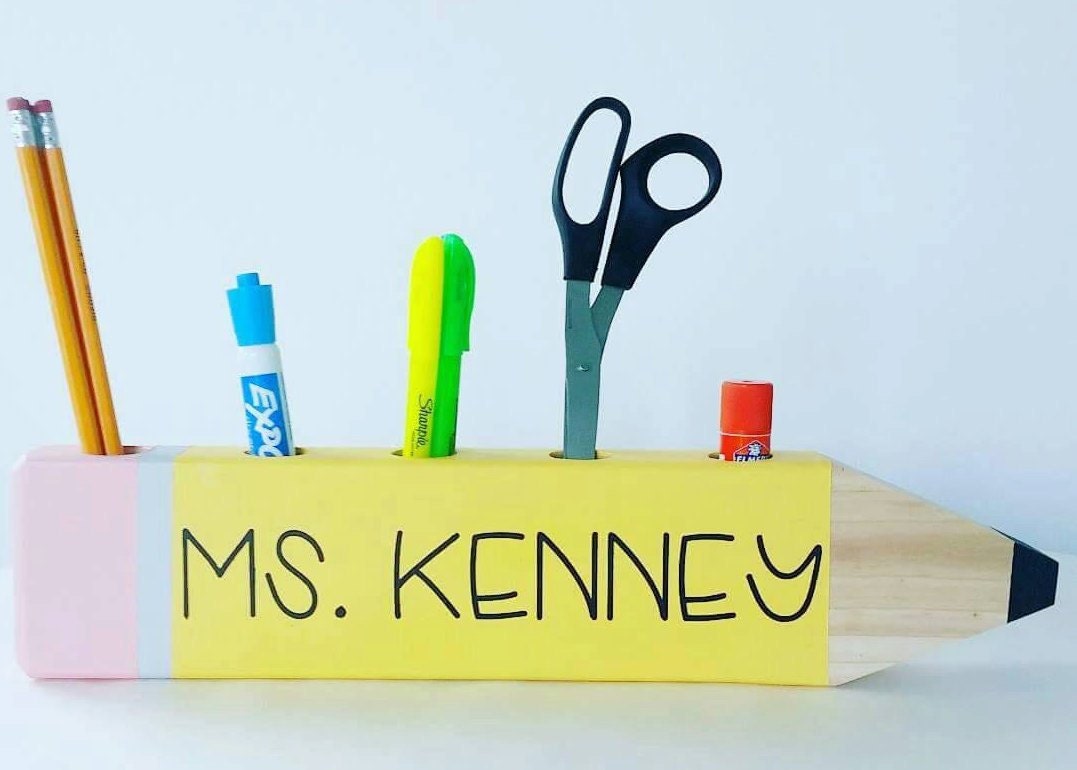 >
Buy:
How sweet is this
personalized organizer
that doubles as a playful nameplate? Perfect for the tidy teacher with a penchant for pencils.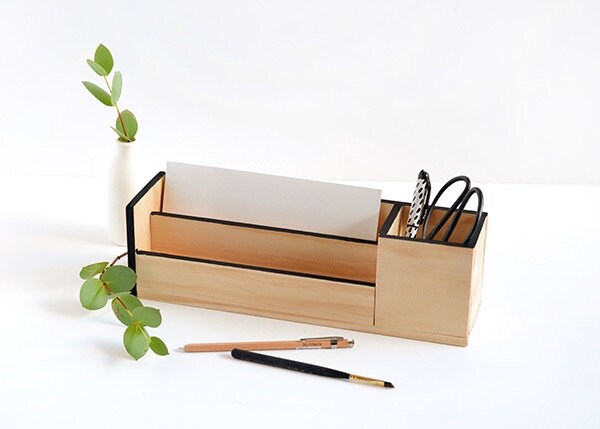 Curbly
DIY:
Harness your inner woodworker with this beginner's guide to constructing a
minimalist organizer
from Curbly. With a hand saw and some good old fashioned elbow grease, you can easily piece together this chic and functional desk accessory.
A transport tote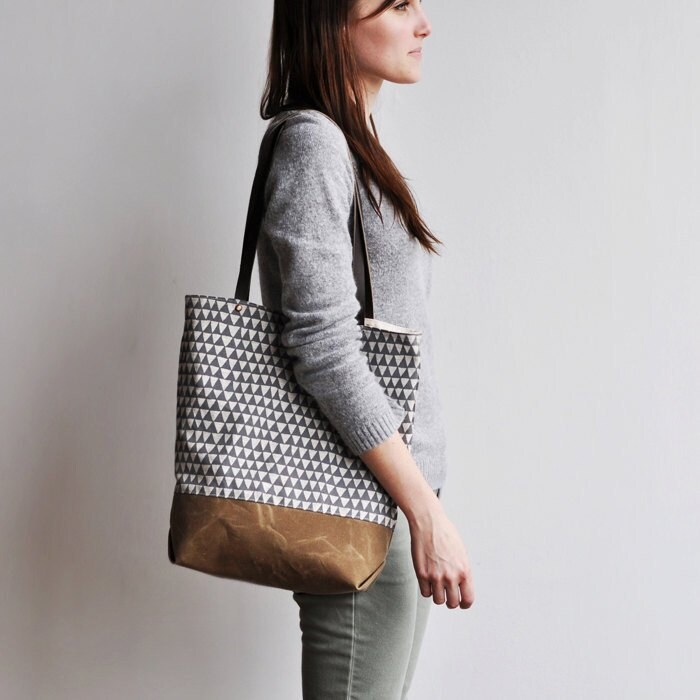 >
Buy:
For the teacher you hold most dear, an elevated
waxed canvas bag
can help shoulder the daily load. This patterned beauty offers ample room for papers, books, band-aids, tissues, and—of course—a thermos of coffee to-go.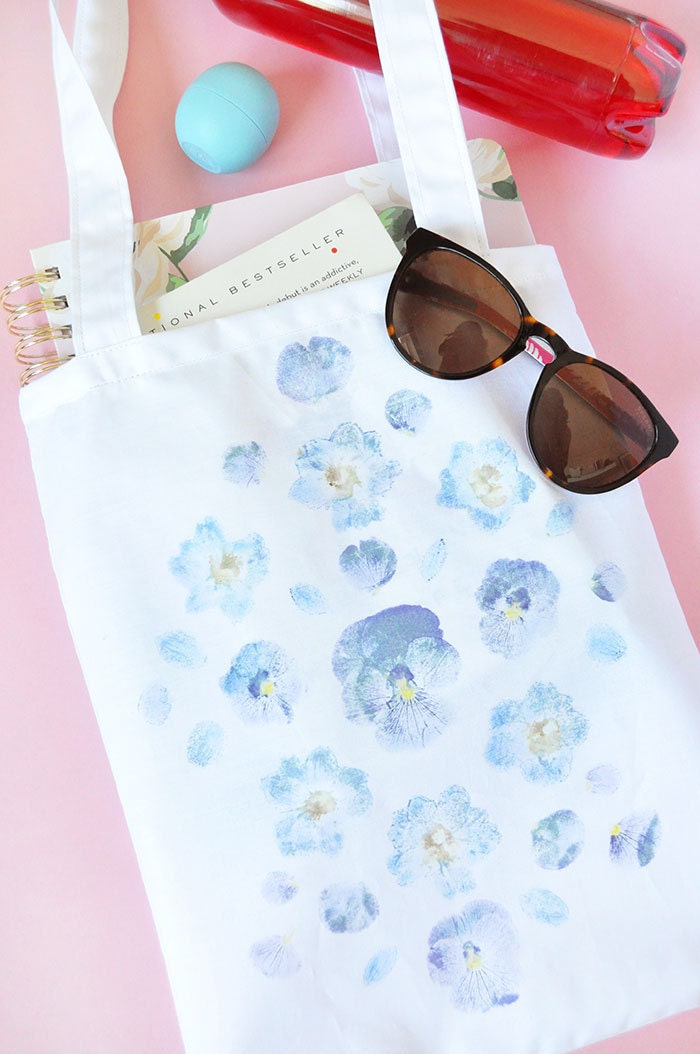 Design Sponge
DIY:
It's hard to believe that this perfectly elegant pansy print was achieved with a rubber mallet, but the DIYers at
Design Sponge
used an ingenious flower pounding technique to transfer pigment from live blossoms onto this bag. To make your own, select some of your teacher's favorite blooms, then tape your final selections to your tote and pound flat.