by Chappell Ellison
Amidst the lush gardens of 17th century China, the pioneering efforts of this female artist not only fed her family, but made her a national treasure.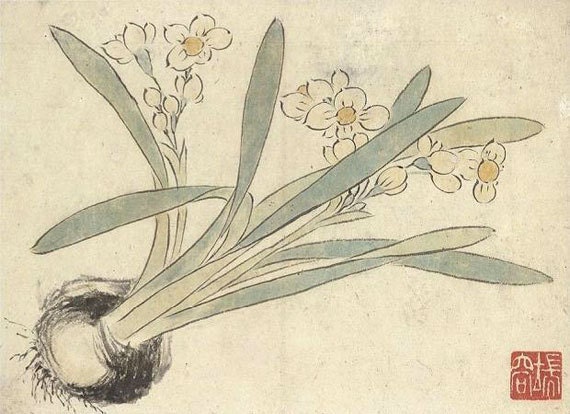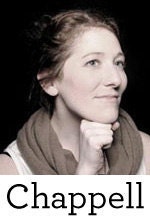 We've grown so accustomed to the instant-information delivery system we call the Internet, we often forget how much of our history can't be Googled. So many of the greatest human narratives are buried in the pages of cobwebbed tomes, hidden in the darkest recesses of our local libraries. With this in mind, I recently found myself sneezing through dust bunnies and pawing at bookcases after reading a single sentence in the
Washington Post
about Wen Shu, a 17th century painter. Eager to learn how a woman defied the restrictions placed on her gender to became a national treasure, I knew that her story would be found far beyond the bits and pieces provided by the Internet, so off I headed to the stacks. Born in 1595, Wen Shu lived in a time when the definition of womanhood was defined by the ruling emperor's court. In an essay entitled "
Women Painters of the Ming Dynasty
," Tseng Yuho gives a greater context for the social structure of Wen's time. Women were required to observe the
sancong
, or Three Subordinates, toward male members of the household: "Toward their father before marriage, toward their husband after marriage, and toward their son when widowed," explains Tseng Yuho. Women had very few rights and were rarely allowed to pursue interests outside of familial duties. Fortunately, by the Ming Dynasty (1368 - 1644), women freely studied poetry and painting. By the seventeenth century, selling art professionally was not only socially acceptable for women, it was seen as honorable.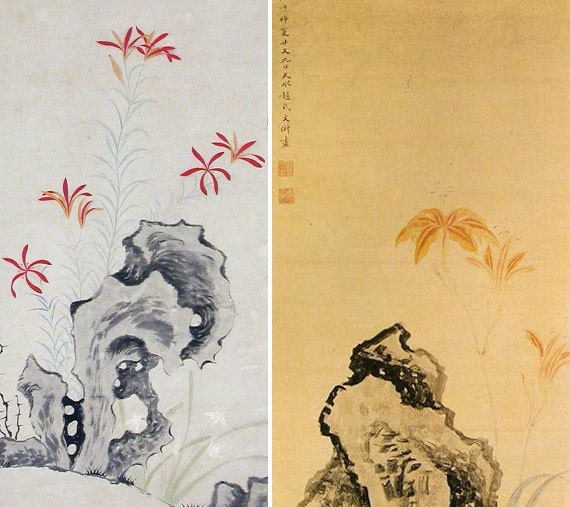 Wen Shu was, in many ways, a lucky woman. Not only did she escape the socially oppressive environment endured by her female ancestors, she was a descendant of
Wen Zhengming
, one of east China's most famous painters. In fact, Wen and her entire family were highly regarded artists and literati, among the most well-known families in Suzhou, the acknowledged cultural capital of China at the time. When a young man named Zhao Jun came under the tutelage of her father, Wen Shu found her husband. As artists, the young couple found a mutual respect in each others' work. When Wen's father-in-law passed away, the family faced financial instability.With a husband who was all too comfortable in his life of leisure, Wen Shu happily picked up her paintbrush to support the family. In the following years, Wen became the most famous painter in her country, known for her detailed paintings of rocks, flowers, and insects. "Familiar rather than exotic, intimate rather than showy, her flower studies have the freshness of scenes discovered in the course of a morning walk in a residential garden," describes Marsha Smith Weidner, author of
Views From Jade Terrace
. Wen Shu was a sensitive woman, and would often stop and paint in the middle of her walks when struck by the beauty of nature — an anomaly during a time when Chinese painters never painted while looking at their subjects.

Among Wen's favorite subjects were lilies, which were referred to in China as yin xuan, the "must-have-a-son" flower. At that time in China, pregnant women were advised to wear lilies in their girdles to improve their chances of having a boy. Wen's preoccupation with the flower might be an acknowledgement of her inability to bear a son. Yet with the birth of her daughter, Zhao Zhao, Wen Shu had the best of both worlds; Zhao Zhao grew up to become a remarkable woman, taking on the role of a son when necessary. "She was of a 'mist and vapor' disposition, wore a hemp skirt, dressed her hair in a mallet shape, and likened herself to a Daoist," Weidner writes of Wen's daughter. Zhou Zhou would go on to write a biography of her mother's life, become a Buddhist nun, and build a retreat on China's Lake Tai Island. Sadly, her literary works are now lost.


The fame of Wen Shu spread so far, not only was she inundated with eager female students, her work was frequently forged. Her husband, whose tomb inscription later indicated how much he enjoyed watching his wife paint, often assisted in preventing forgeries by personally inscribing all of her work. Wen Shu had opened the floodgates. Before her time, women read "improving" literature and only picked up a calligraphy brush in the privacy of their homes. By her death in 1634, women exchanged poetry and paintings, formed literary clubs, and were encouraged by husbands, fathers, and brothers. Though little of her work survives today, her delicate brush strokes occasionally appear in museums around the world, or on the auction block, coveted by those who seek to remember such a game-changing woman.