by Valerie Rains
Custom handwriting bracelets. Mini messages in a bottle. Illustrated portrait magnets. Meet your go-to guide for personalized presents.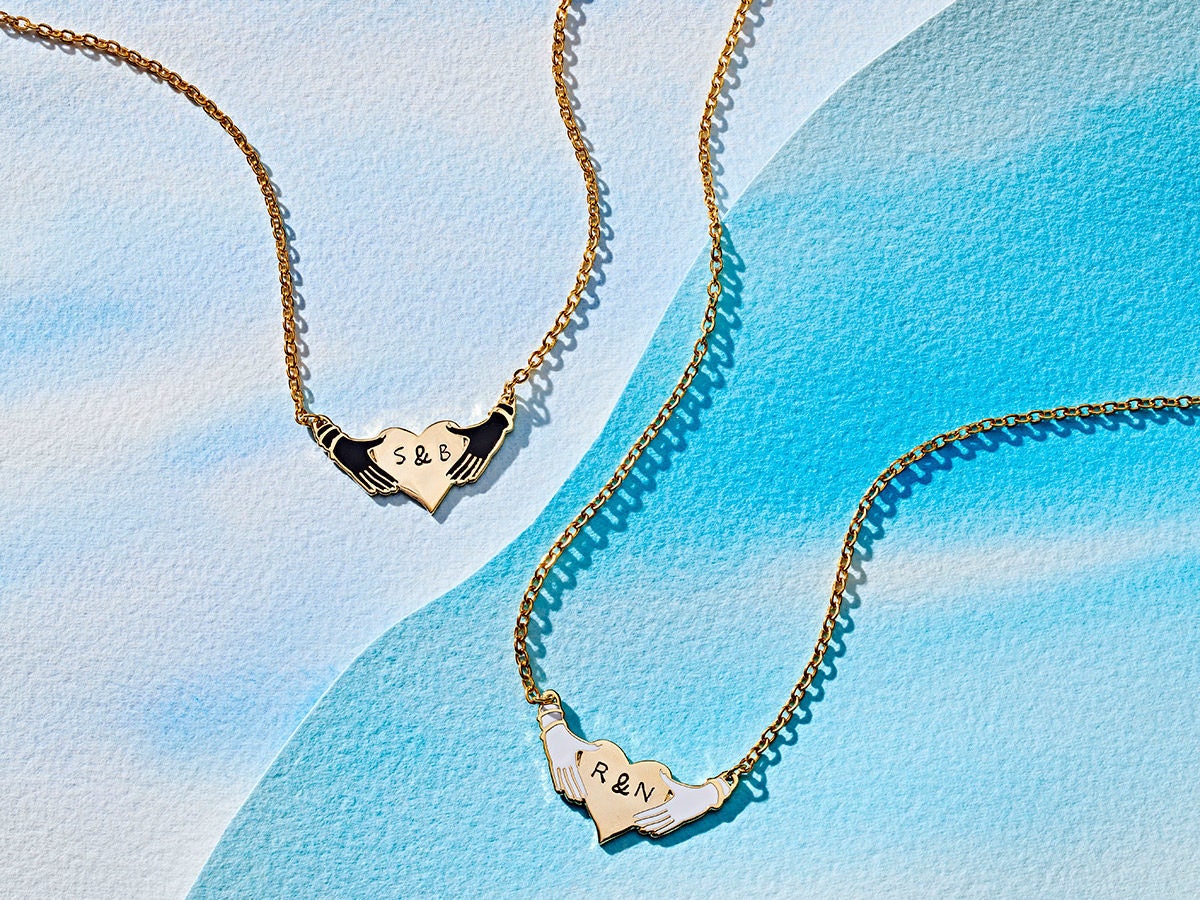 The joyous experience of unwrapping a personalized gift that was handmade just for you is a singular pleasure—perhaps topped only by seeing that same delight sparked in the eyes of a loved one when they open a one-of-a-kind item created especially for them. This year, when making an impression really counts, a custom keepsake or soon-to-be-signature piece of jewelry is your best, and most special, bet. Read on for eight ideas you can add to your Valentine's Day, anniversary, or milestone birthday shopping list—or buy now just because, and save for any unexpected celebratory moment.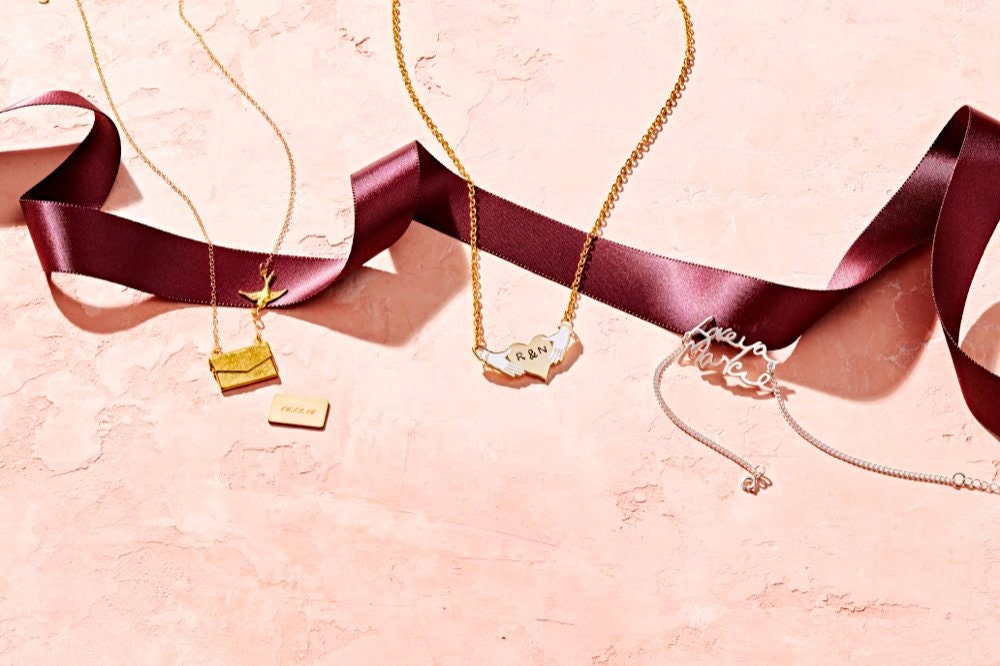 >
There's perhaps nothing more personal than a cherished piece of jewelry, and each of these elegant designs conveys an extra-sweet sentiment. For the one who truly speaks your language, try Maria Allen's custom
envelope-shaped locket
, which conceals a tiny, etched-wood message up to three words in length. Bonbi Forest's enamel
initial necklace
makes for a cute tribute to your right-hand man, woman, bestie, or sibling. And any old thank-you letter, birthday card, or casually dashed-off scratch-pad note can become source material for a custom
handwriting bracelet
from Caitlyn Minimalist, transforming grandma's flawless penmanship or your own inimitable scrawl into a permanent work of wearable art.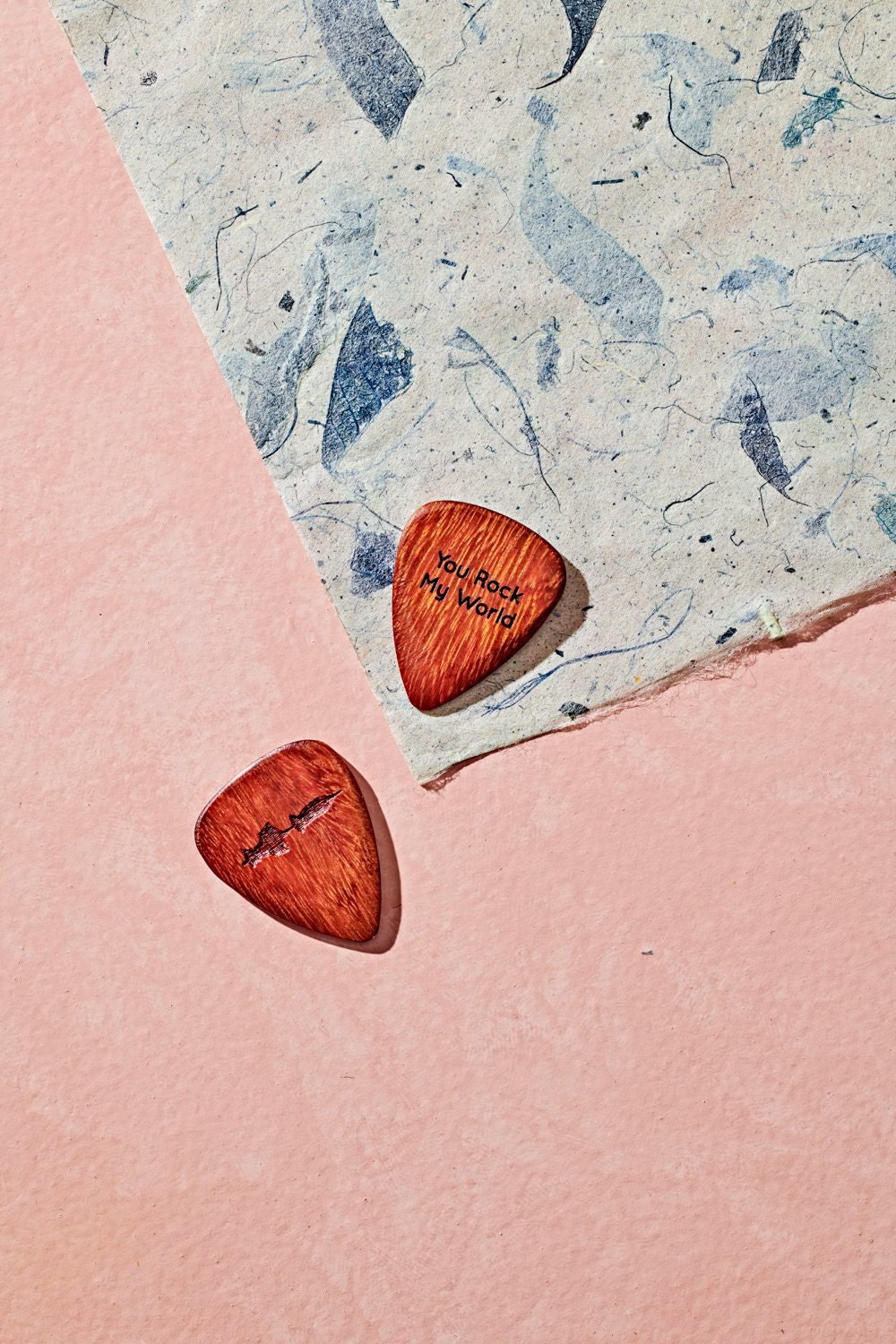 >
For the one who puts a song in your heart, commission a custom
guitar pick
from Newton and the Apple inscribed with a sound wave of a cherished tune or a secret recorded voice message.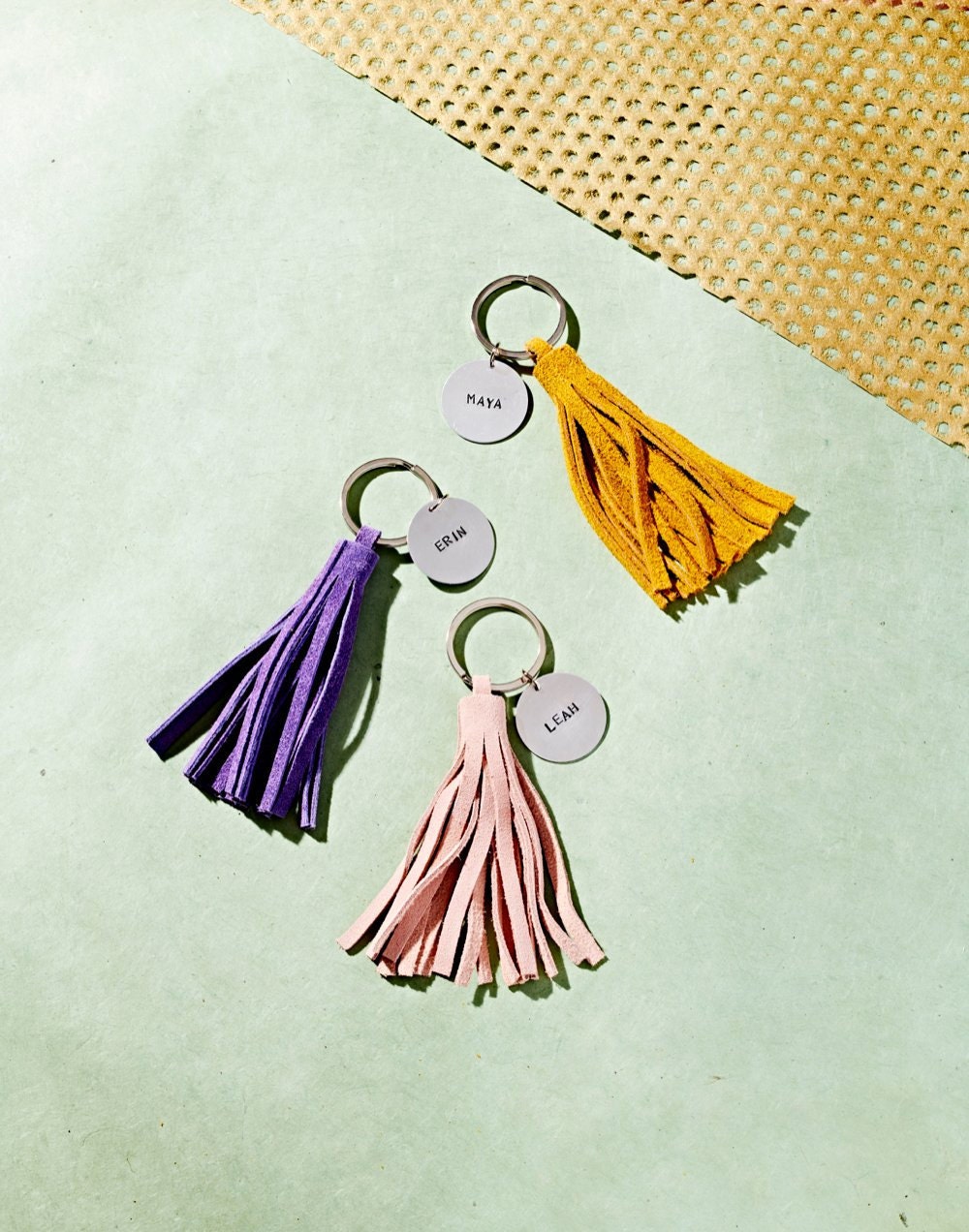 >
Your go-to crew deserves a go-everywhere accessory tailored to their tastes. Vantler Leather's
suede tassel keychains
come in five coordinating colors, and their metal tags have room for 8 letters' worth of initials, nicknames, or in-joke abbreviations.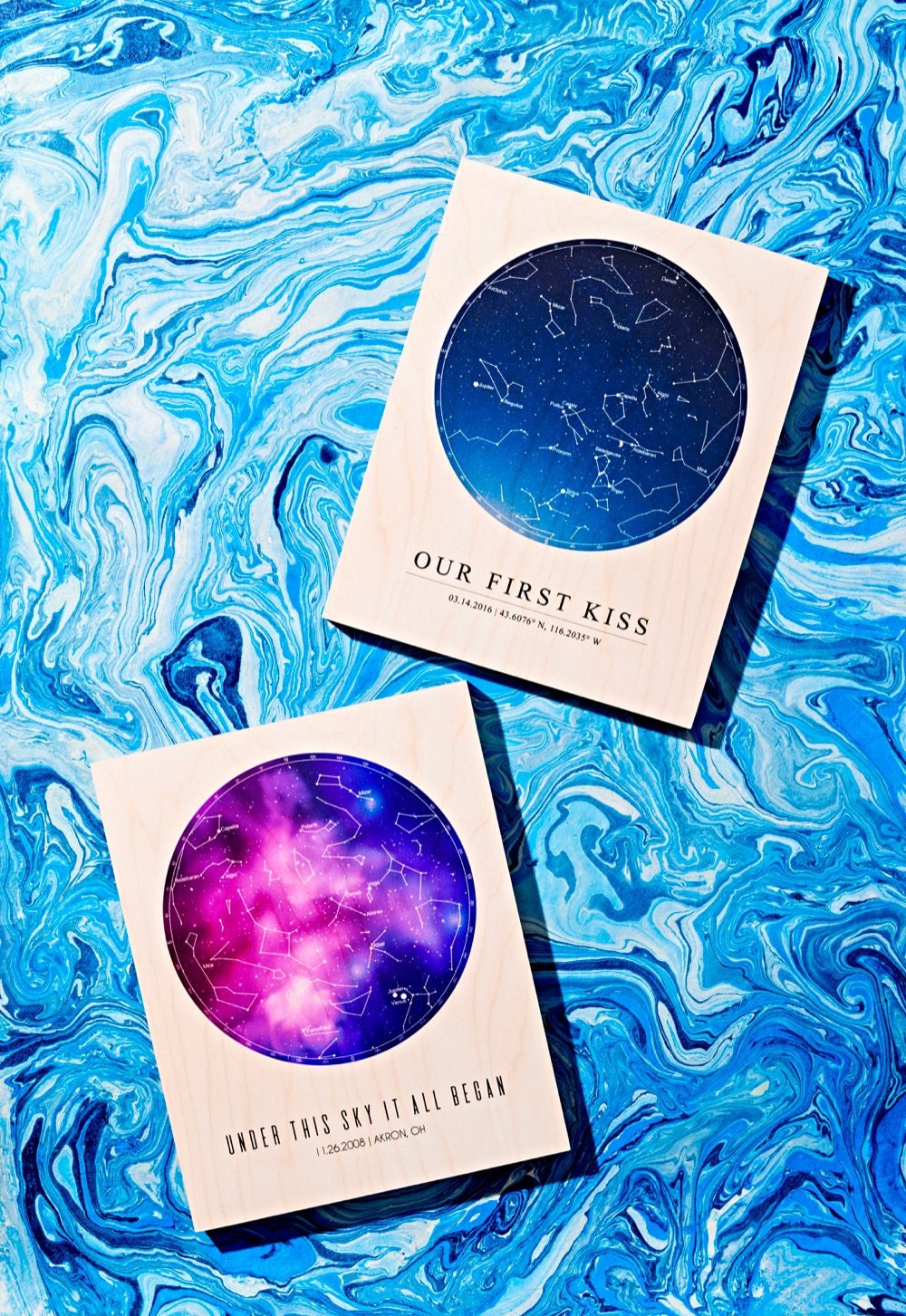 >
If your first meeting was written in the stars, celebrate that fateful day with a Wood Life Prints custom
constellation map
, which plots the precise position of the heavenly bodies overhead at that magic moment.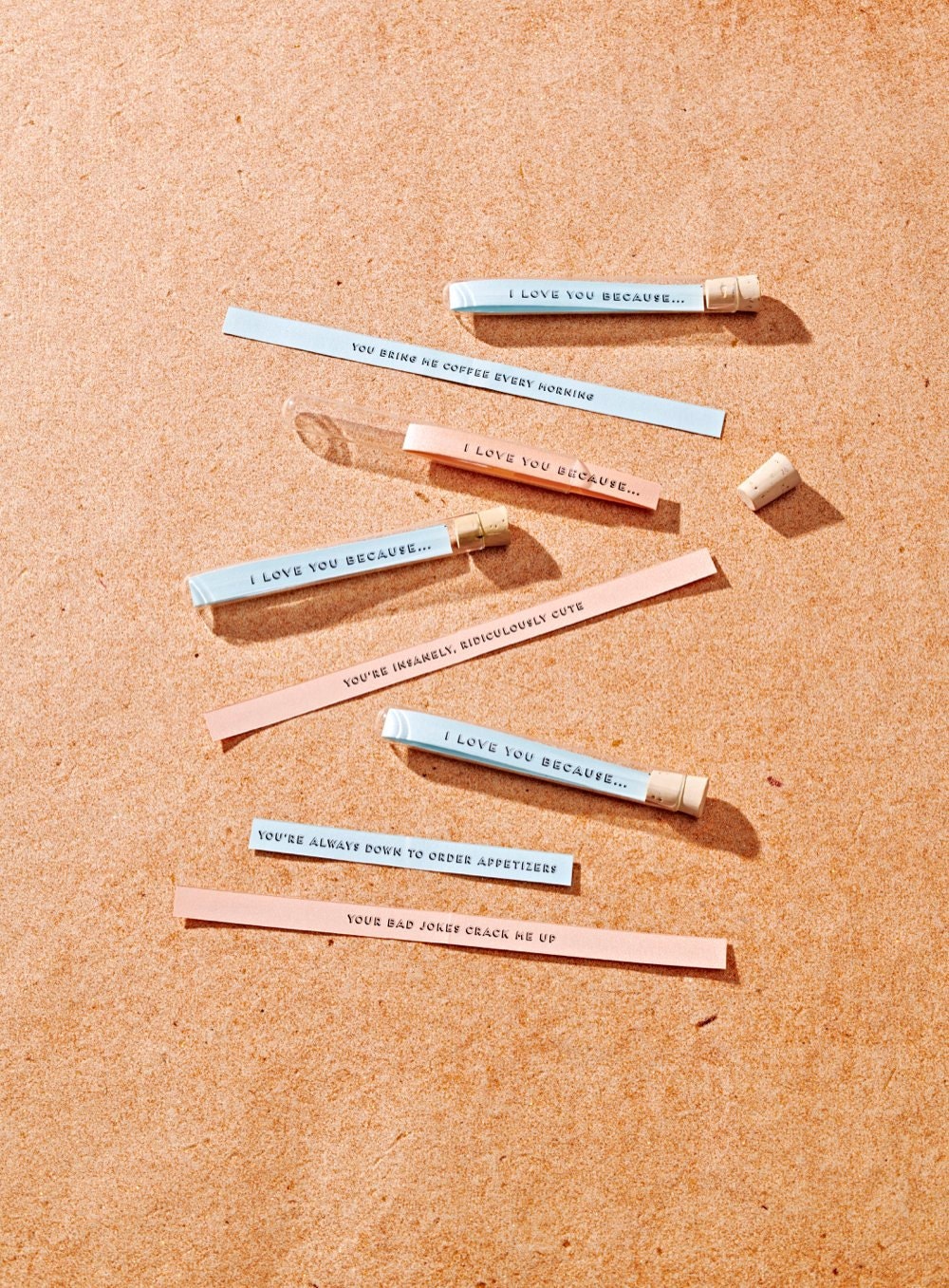 >
Tell them what you really think of them—down to the tiniest detail—with a 10-piece set of mini made-to-order
messages in bottles
from The Happy Makehouse. Hide them in different spots to be discovered throughout the day or present them all at once for a grand, romantic uncorking.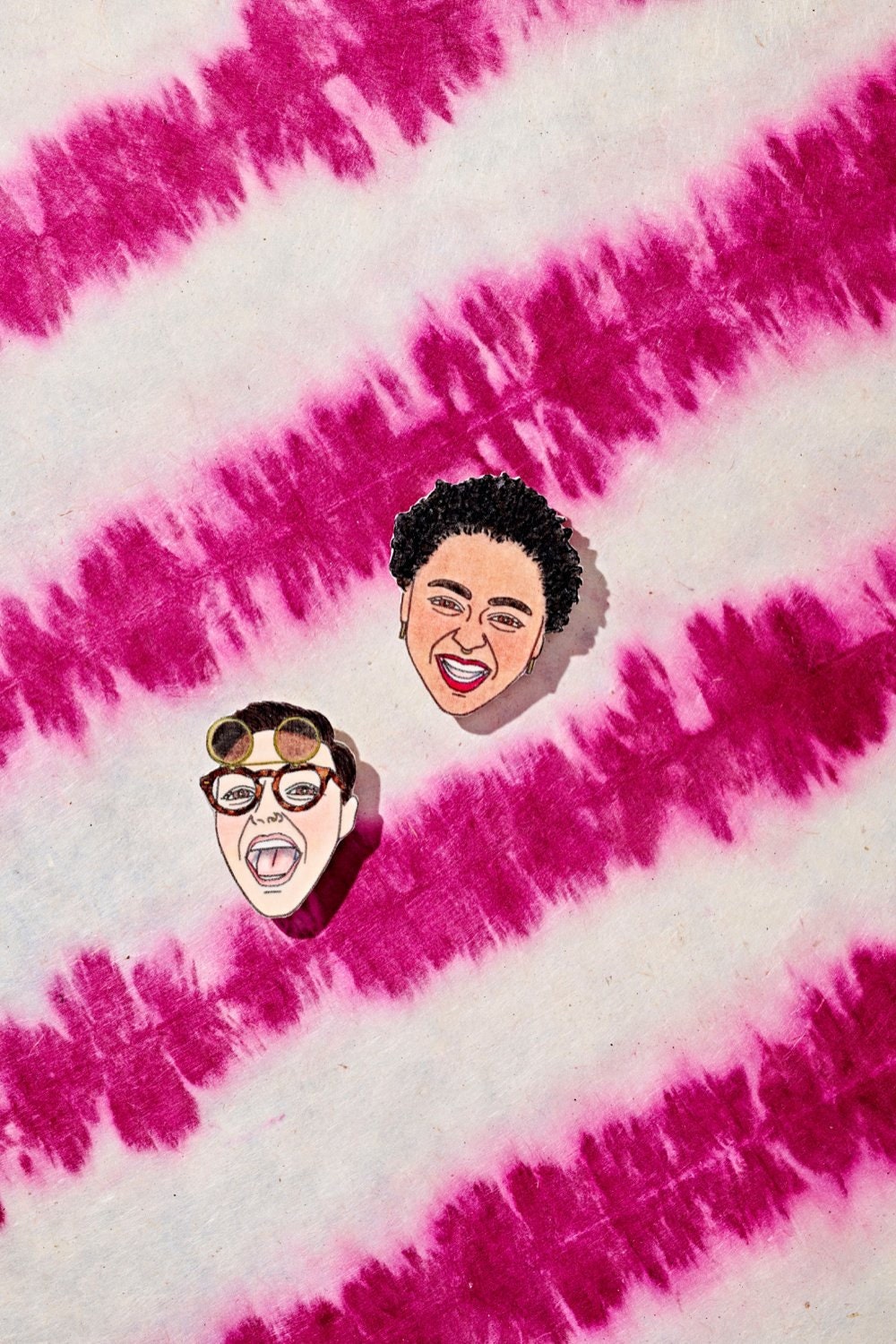 >
They hold you up when you're feeling down, and hold your hand when you're nervous about a new beginning. Return the favor—in a playfully practical way—by holding their grocery lists and photo booth pics to the fridge via a set of custom illustrated
portrait magnets
from Kit Atlas.