by gweyen
What would you say to the one who got away? Artist Sophie Blackall's illustrations are inspired by the Internet's love lost and found.
MP4 | YouTube | Vimeo | Blip.tv | Subscribe in iTunes
(Music by Paul Layton, Buried Beds, and Malbec)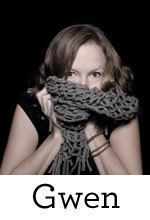 Brooklyn-based illustrator Sophie Blackall was in search of inspiration when she stumbled upon the infamous Missed Connections section of Craigslist. In this Internet realm of love lost and found, anonymous posters chronicle the one who got away, hoping that the object of their affection will remember the shy stranger who offered an umbrella during a freak hail storm. Sophie immediately knew she had found her muse. That fateful revelation led to a collection of tender works, culminating in her recently published book, Missed Connections: Love, Lost & Found.
Many of the illustrations for the book originated in New York City's subway system. In a perfect bookend to her own story, the Metropolitan Transportation Authority's Arts for Transit program asked Sophie to design their latest Art Card — a prominent piece of subway art featured in most of the city's newest subway cars. Her wonderful illustrations, featuring some of the characters in her book, can now be seen on lines in Manhattan, the Bronx, Brooklyn, and Queens, as subway riders make and miss connections, for all of 2012.