by Chappell Ellison
Turning on your webcam and showing off your new shoes might be a simple idea, but for a growing group of teenage girls, it's a money-making empire.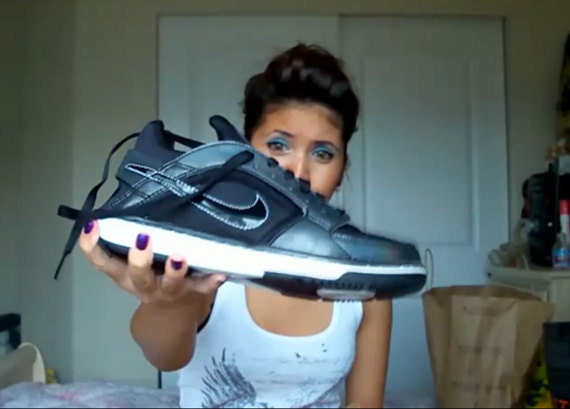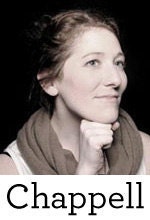 We all love the thrill of embarking on a well-deserved shopping spree. Even better, when the clearance rack yields a few treasures, we feel a sense of pride over a penny saved. For most, the excitement usually dissipates as soon as the shopping bags hit the kitchen counter. But for a few teenagers, the real adrenaline rush comes in broadcasting their purchases to their fans on YouTube in short videos, some of which exceed a million views. Referred to as "shopping haul" videos, this trend has catapulted some young women into Internet fame. "It's just a simple black dress and I got this because it's gonna be good especially with the holidays coming around," explains shopping hauler
Blair Fowler
as she looks into her webcam, holding up the garment. "It's black, it's scoop neck and it has this really cute beaded design." Fowler, along with her sister, Elle, are simply known as the "haul queens." They've uploaded over 500 videos to YouTube, all of which feature each sister, filmed simply in her bedroom as she holds up the items purchased on her most recent haul. These videos have received over 75 million views. [embed width=570]http://www.youtube.com/watch?v=gjent8cOhyM[/embed] But as the fan base of shopping haulers increases, many large retail companies are taking notice. When Blair Fowler mentioned Jesse's Girl Cosmetics, the makeup company's website crashed within the first fifteen minutes that Fowler uploaded her video. A mention of a Guess watch by Blair's sister caused the timepiece to quickly sell out through a variety of online vendors. Retailers have since offered gift cards and freebies to the Fowler sisters and other shopping haulers, hoping to take part in the buzz. Yet if haulers don't fess up to accepting free goods, they might have to face the Federal Trade Commission (FTC) who recently revised its endorsement guides to include social media. "The Federal Trade Commission recognizes that not everyone online knows whether they are watching an ad,"
reports Dianne Derby for CBS
. "[The new guidelines] suggest all haul videos disclose if a product was received for free. If not, they could be in violation of the FTC Act prohibiting deceptive and unfair practices." The casual, peer-to-peer conversational tone in haul videos feels, in many ways, more earnest than national ad campaigns. An enthusiastic teenager bouncing around her bedroom while declaring her love for a brand of lip gloss is more believable than Beyoncé repping hair products on television. Yet where there's hype, large companies are quick to squeeze everything they can out of the trend, as proven by JC Penny whose 2010 back-to-school campaign encouraged teens to upload their haul videos featuring items purchased at the retailer. In the meantime, the Fowler sisters found themselves
guiding cameras through Forever 21 on Good Morning America
, and have since achieved a YouTube partnership that pays them a portion of ad revenue for every video they create. But should companies be wary of forming partnerships with shopping haulers? In the case of Blair Fowler, it seems the more freebies she accepts, the more scrutiny she receives. "In many ways, she's like the prettiest girl at your high school, who also happens to be the class sweetheart,"
writes Hortense Smith for Jezebel
. "[She is] decidedly friendly, somehow false, and inexplicably fascinating." Though many will continue to argue against shopping haul videos, for now, Blaire Fowler and the rest of the haulers are a group of young women poised to develop an entire empire from sitting in front of a camera and talking about things they love.