by Valerie Rains
Discover how some of the most stunning, special, and surprising items on our site come to life.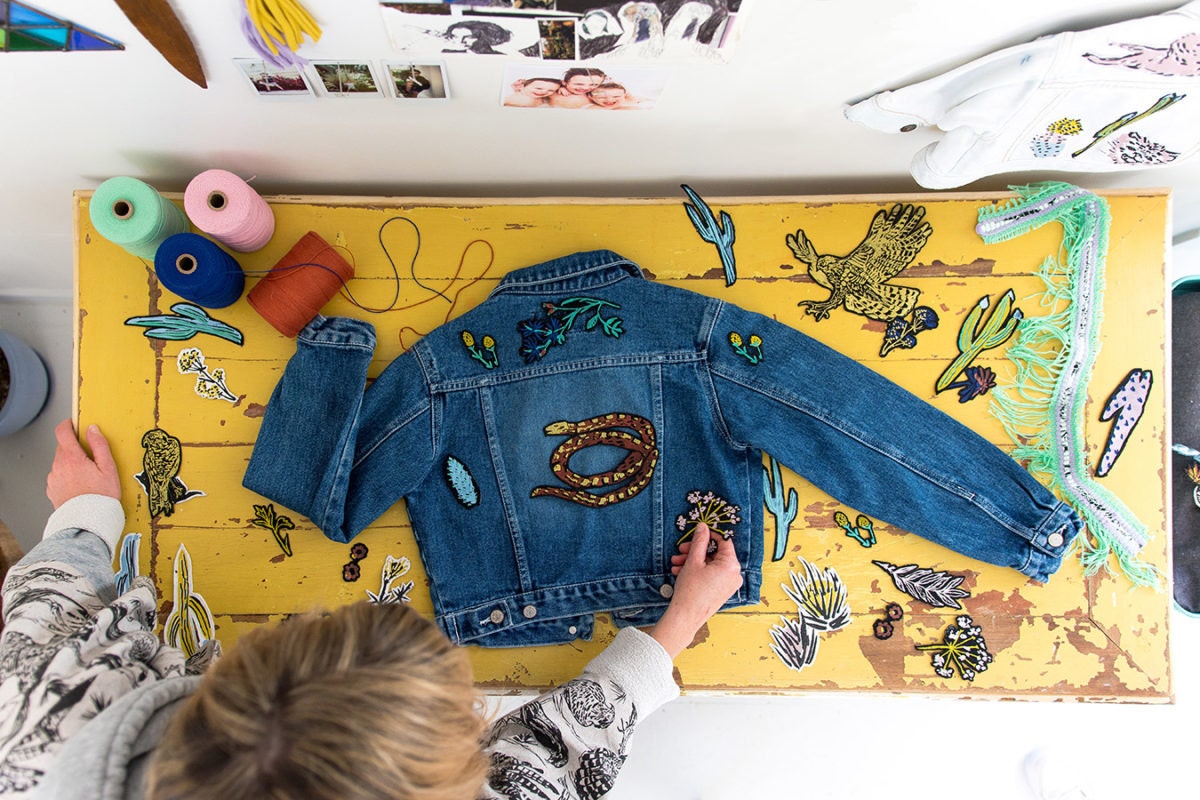 Here at Etsy, imagination is truly what makes our world go 'round—a fact that we're excitedly celebrating over in the
World of Etsy Sales Event
, a choose-your-own-adventure exploration of the weird, wonderful, and one-of-a-kind finds you can unearth in our vast and varied marketplace (and purchase at a gently reduced price of the shop owner's choosing*). Since there's nothing cooler than discovering the hands-on processes behind some of our makers' most unique designs, we've reached out to a few of our favorite creatives to get the scoop on how they bring their incredibly imaginative items to life. Let's take a peek behind the scenes—then
go shop the sales
!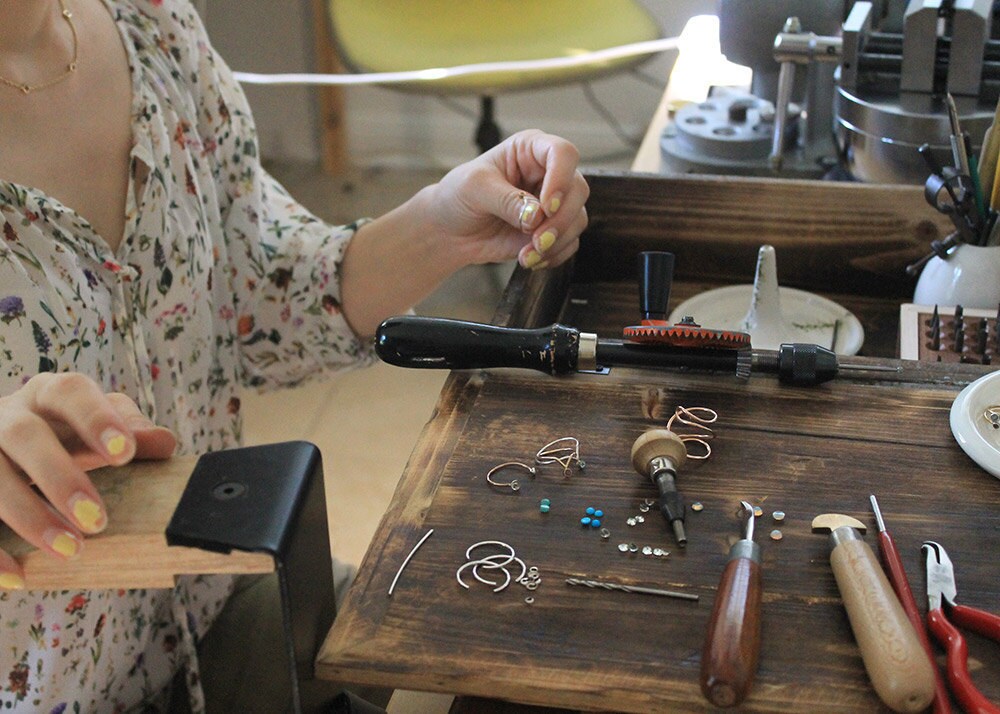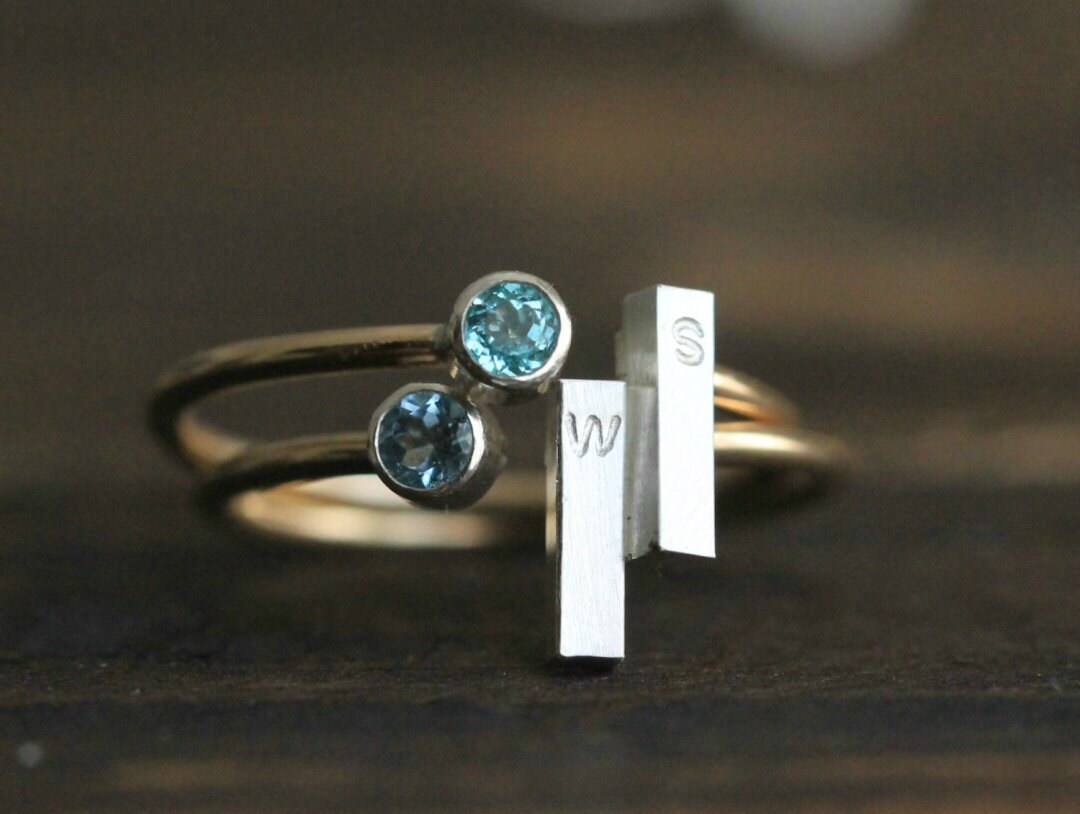 >
Which part of your design process makes you feel most creative?
"Sometimes in the evenings, I'll throw a bunch of colorful raw materials onto my dining table and just start playing and sketching. Occasionally I get so engrossed in the process that I actually forget to go to bed." —
Soo, the personalized-jewelry designer behind Pale Fish NY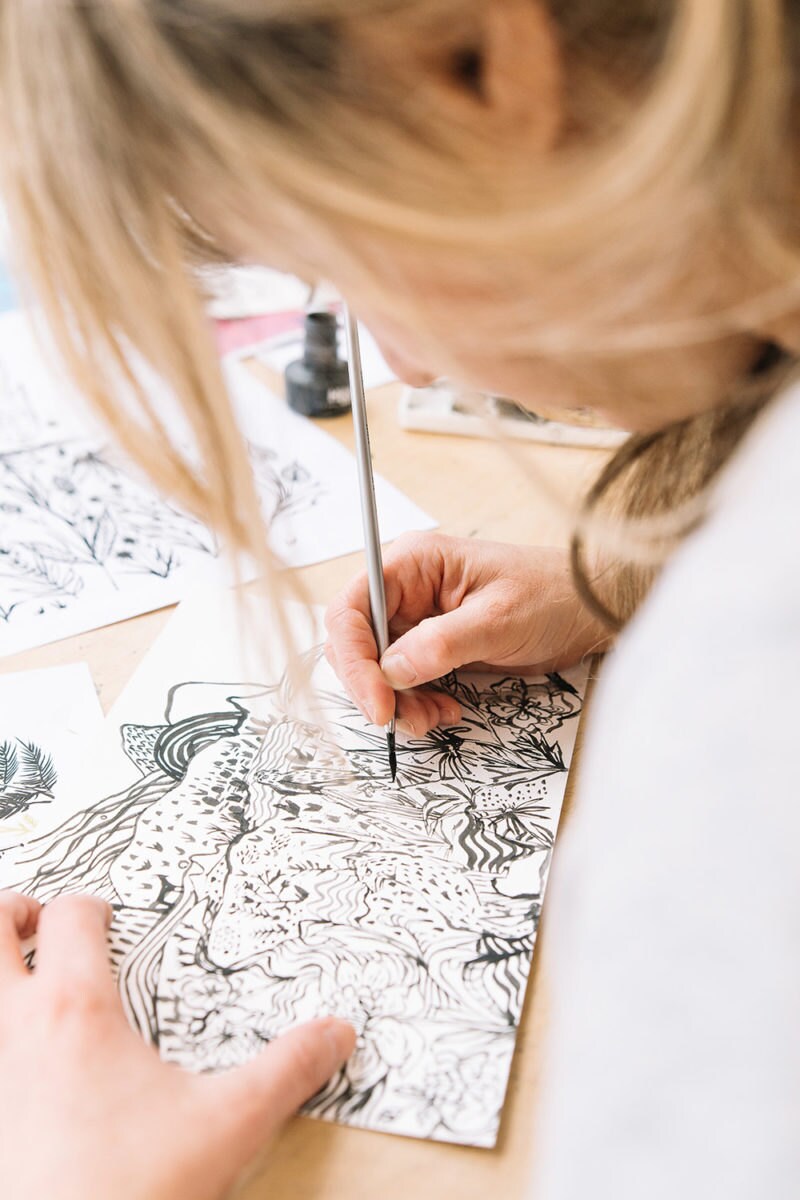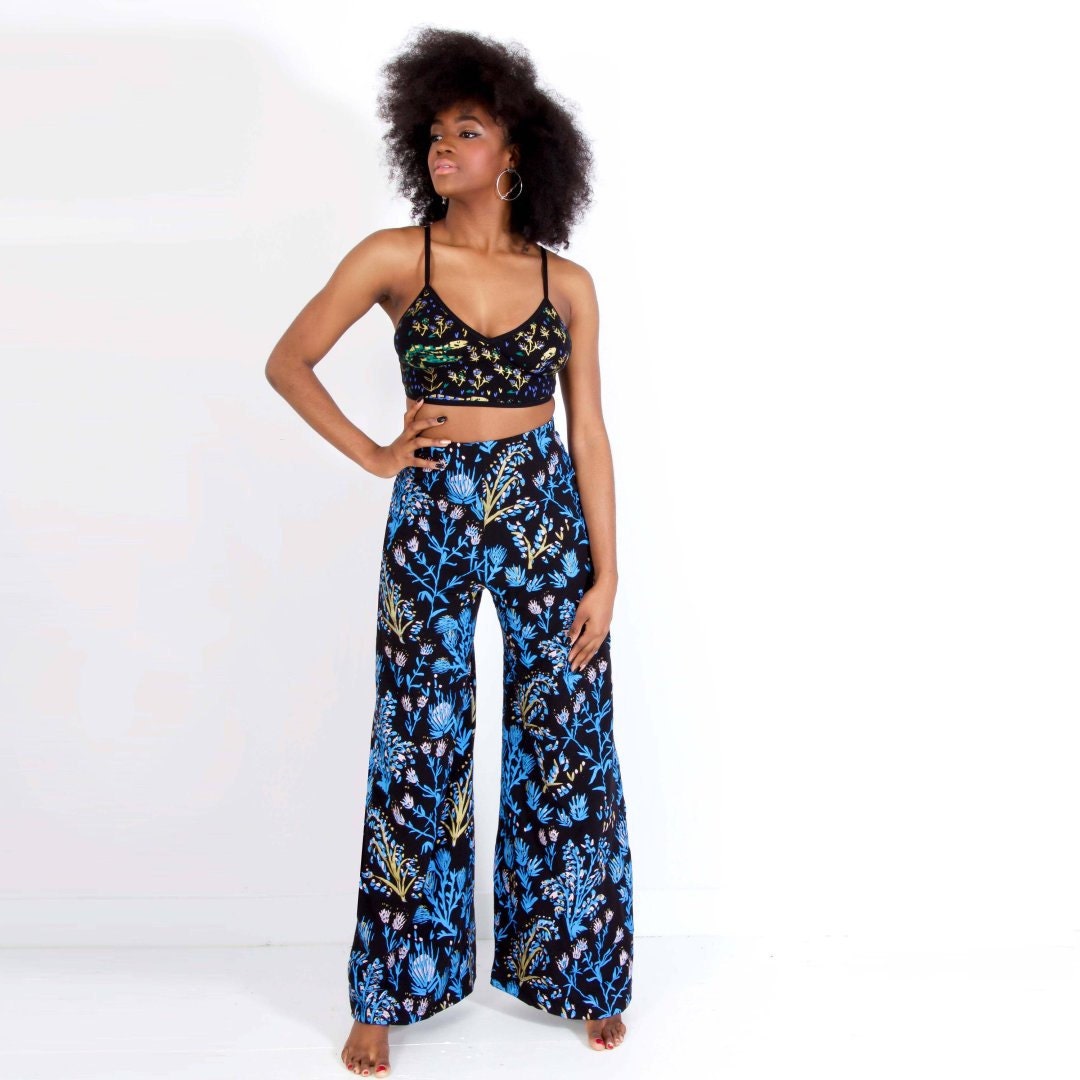 >
What is your process like for developing a new print? How do you go from an idea or inspiration to a finished design?
"I love simple materials, and always start by sketching with tempera paint on watercolor paper. I warm up by doing simple mark-making exercises and then really get into copying various reference imagery. I always do this in paint—it forces me to be free with my drawing because I cannot erase it. Sometimes I'll draw an idea over and over again until it's right, but I do love happy accidents. When you let yourself go, you create the most interesting work. From there I scan the images into Photoshop to create the repeated print and experiment with various colorways." —
Amie Cunningham, the artist and designer behind Thief&Bandit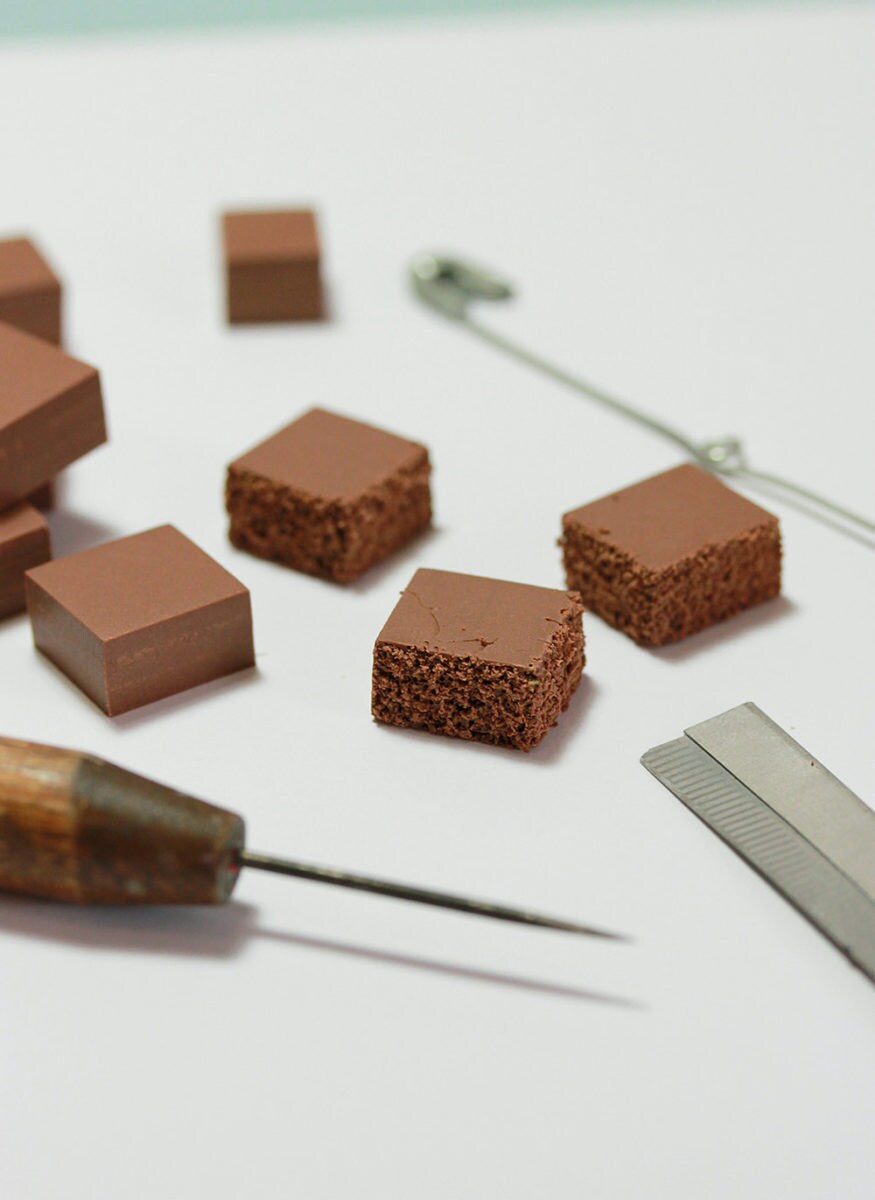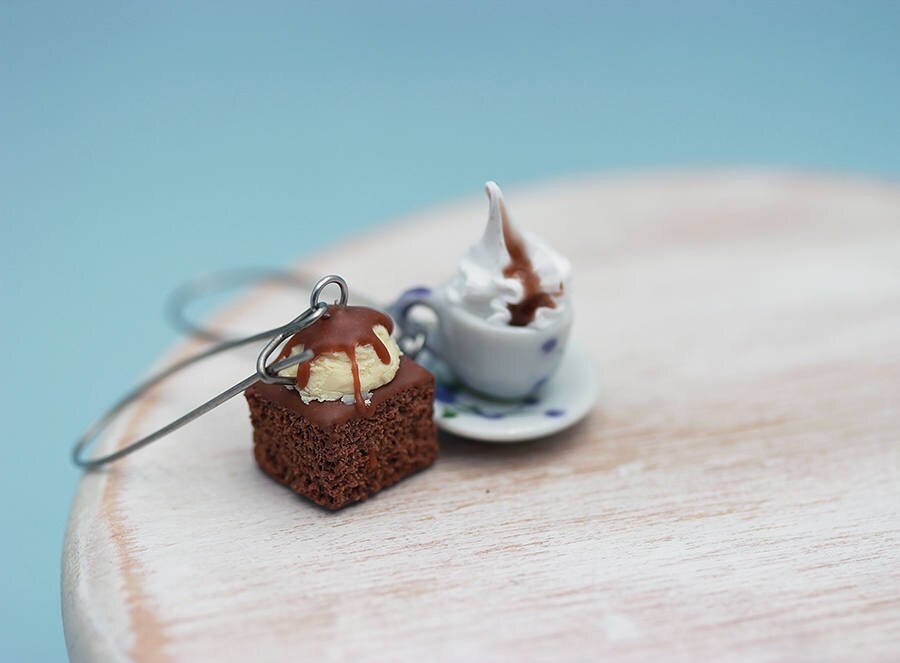 >
What tools and techniques do you use to produce your tiny pieces?
"My toolbox doesn't contain the typical sculpting tools. I might use a piece of mosquito net to press a pattern in a waffle's top or an old toothbrush to create lemon peel texture; recently I used a basalt rock for the crumbly texture of a tiny chocolate chip cookie. I love when I'm able to achieve a realistic-looking replica by using unconventional objects sourced from my immediate surroundings." —
Shay Aaron, the master of miniature-food collectibles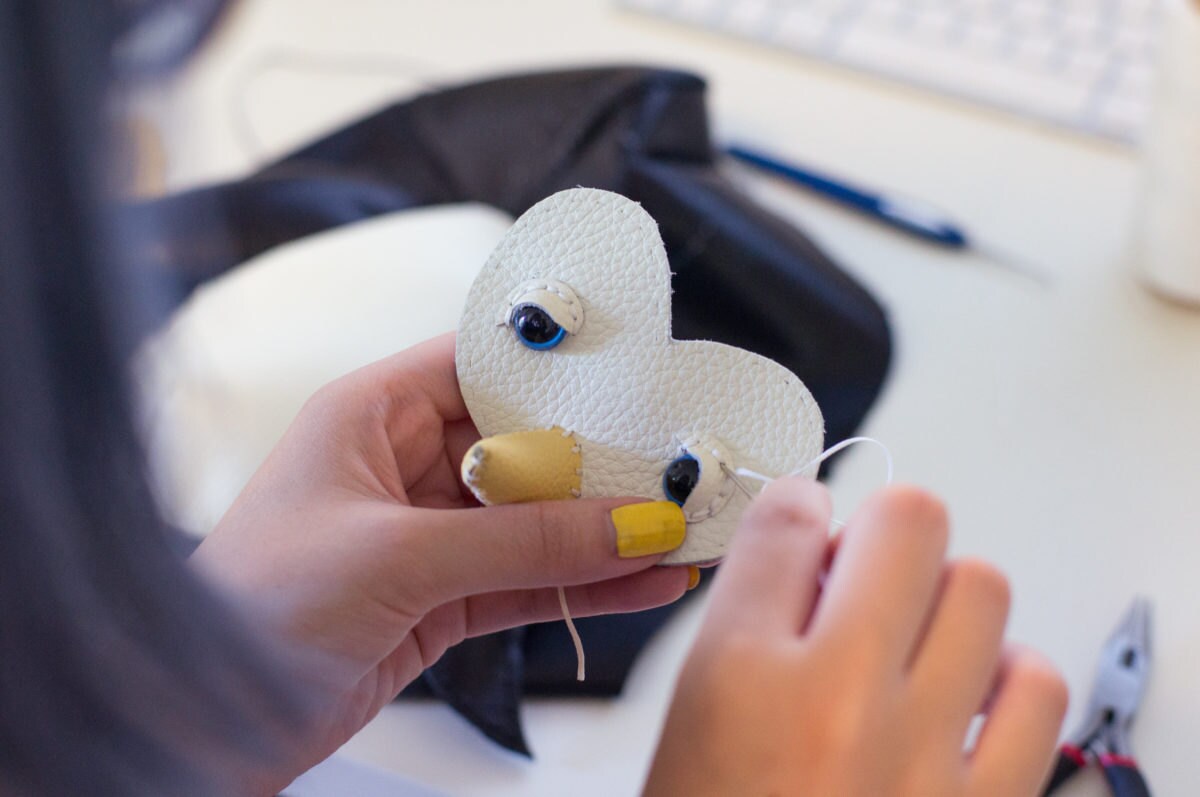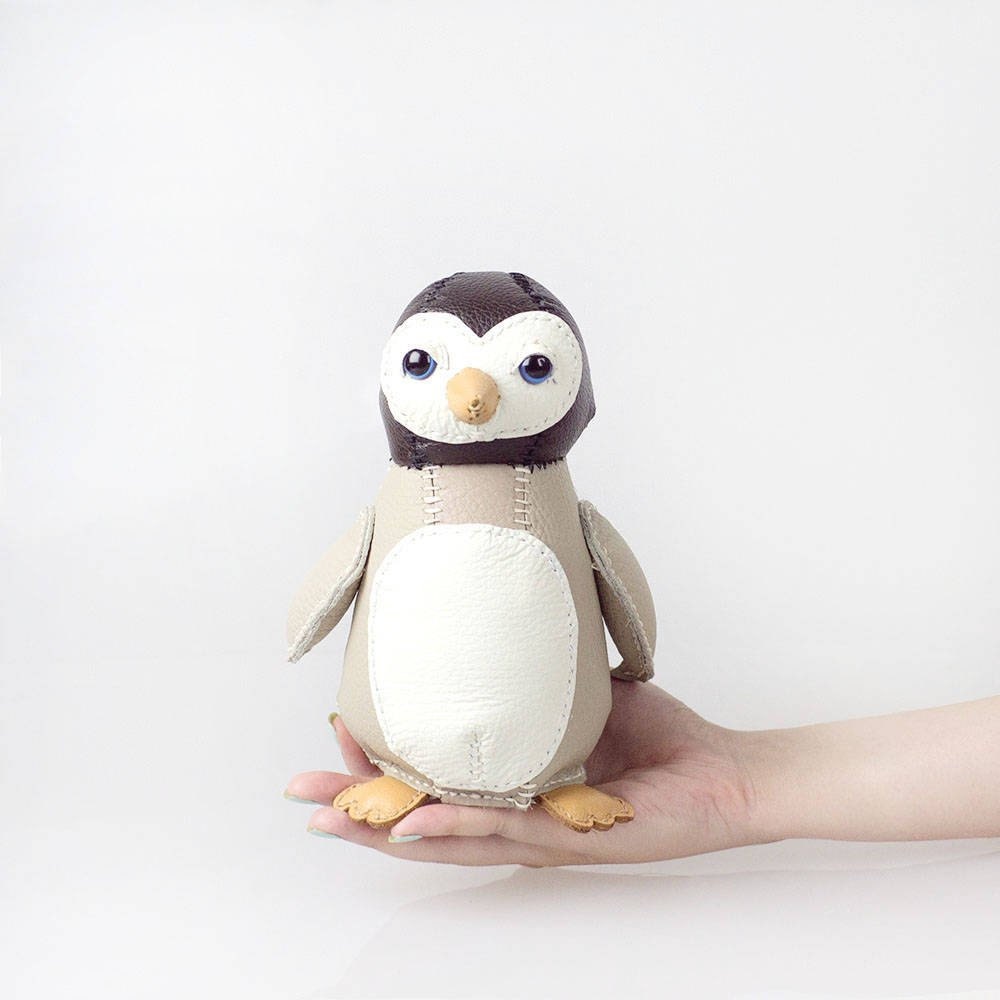 >
Which part of your creative process do you enjoy the most and why?
"For me, the most interesting part of the making process is the hand sewing. I love watching the pieces slowly come together to form the animal. When I make a new animal, I never really know what it's going to look like, and that kind of experimentation is always fun." —
Freda, the leather stuffed-animal maker behind Freda Made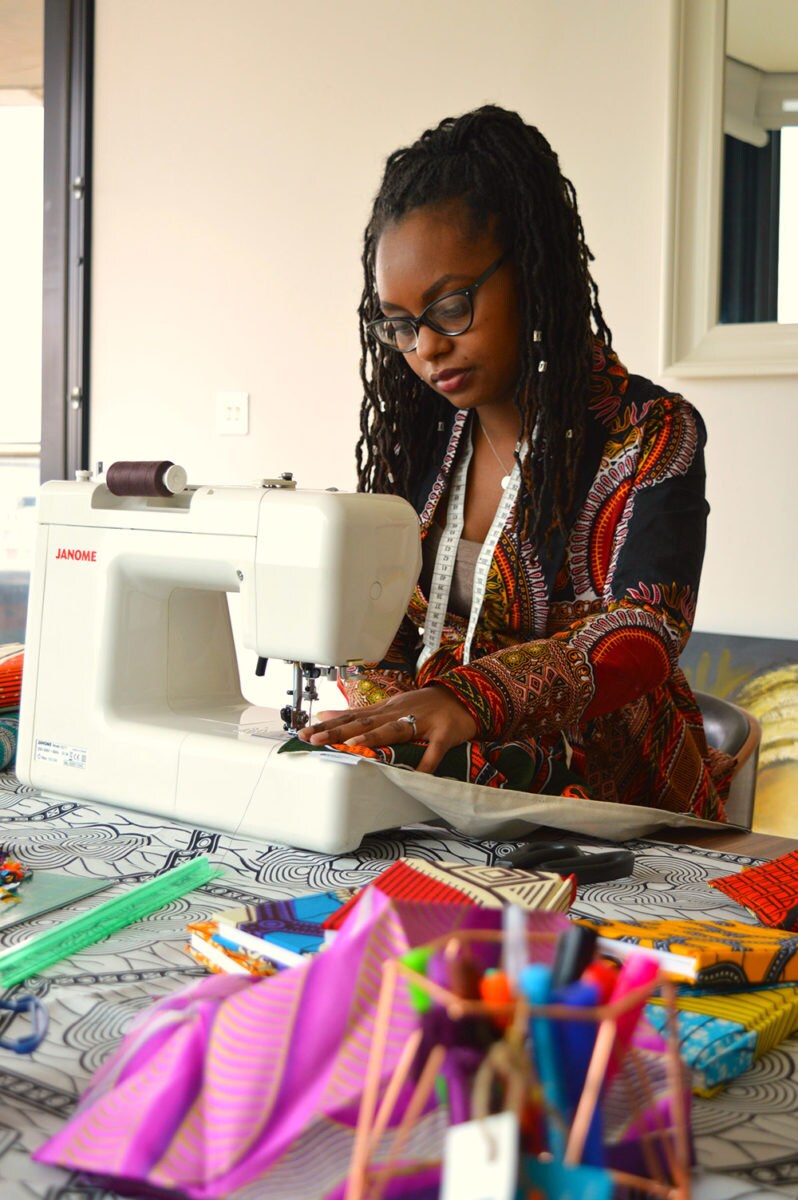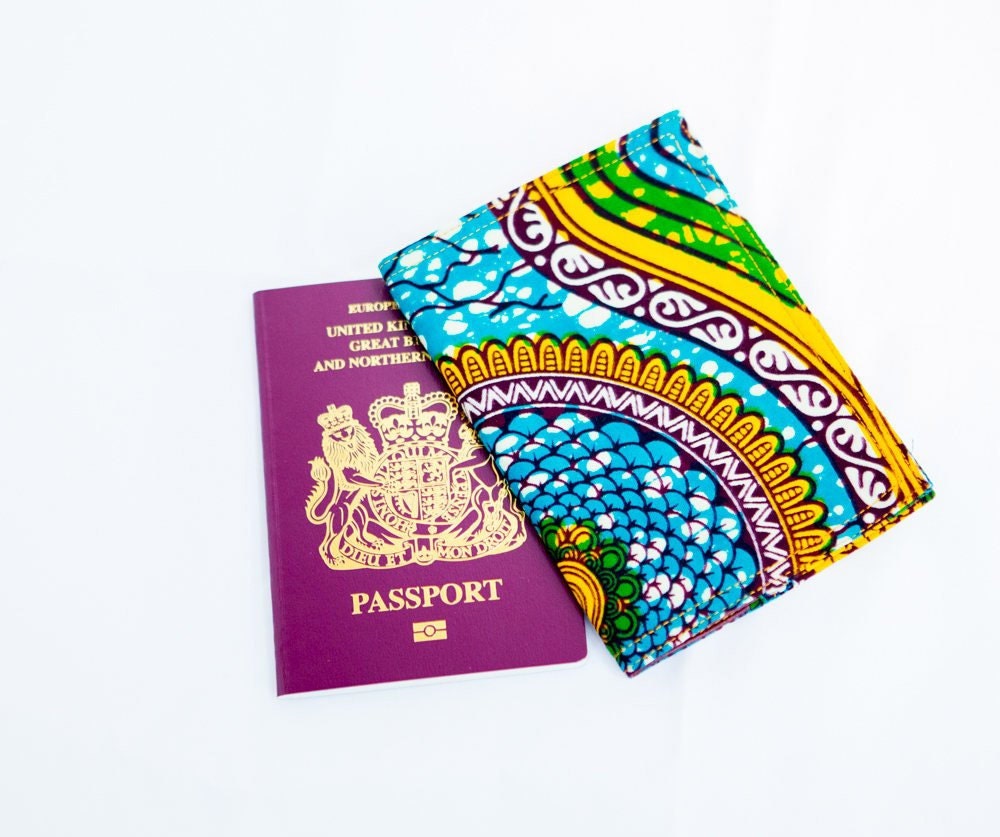 >
What kinds of fabrics do you use to create your colorful designs?
"I love to use wax prints. They have errors on the fabric that are considered beautiful—the imperfections are part of their beauty." —
Natalie, the seamstress (and African-prints enthusiast) behind Bespoke Binny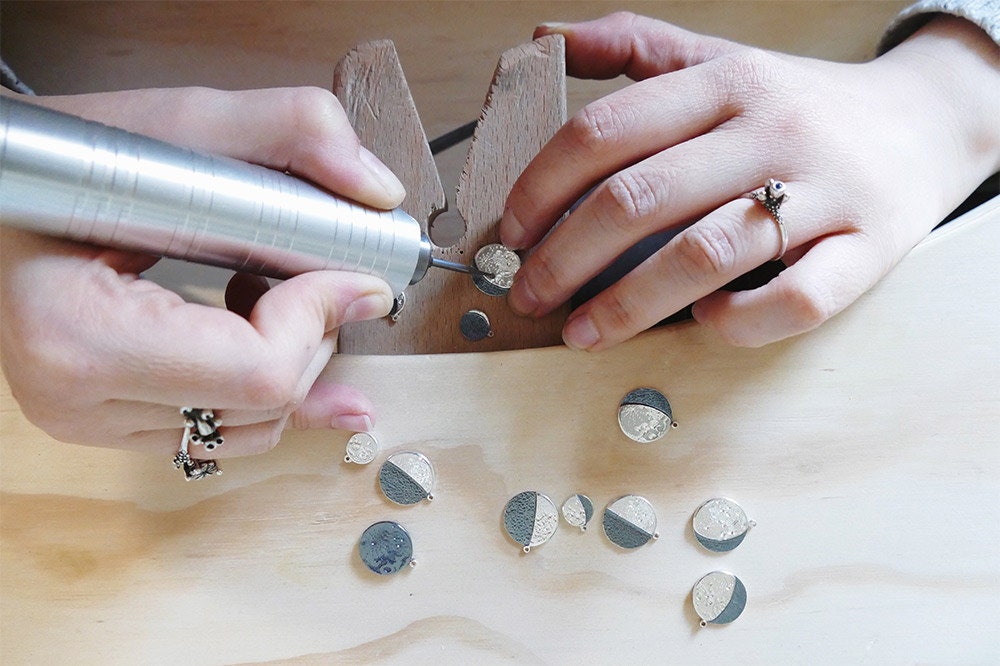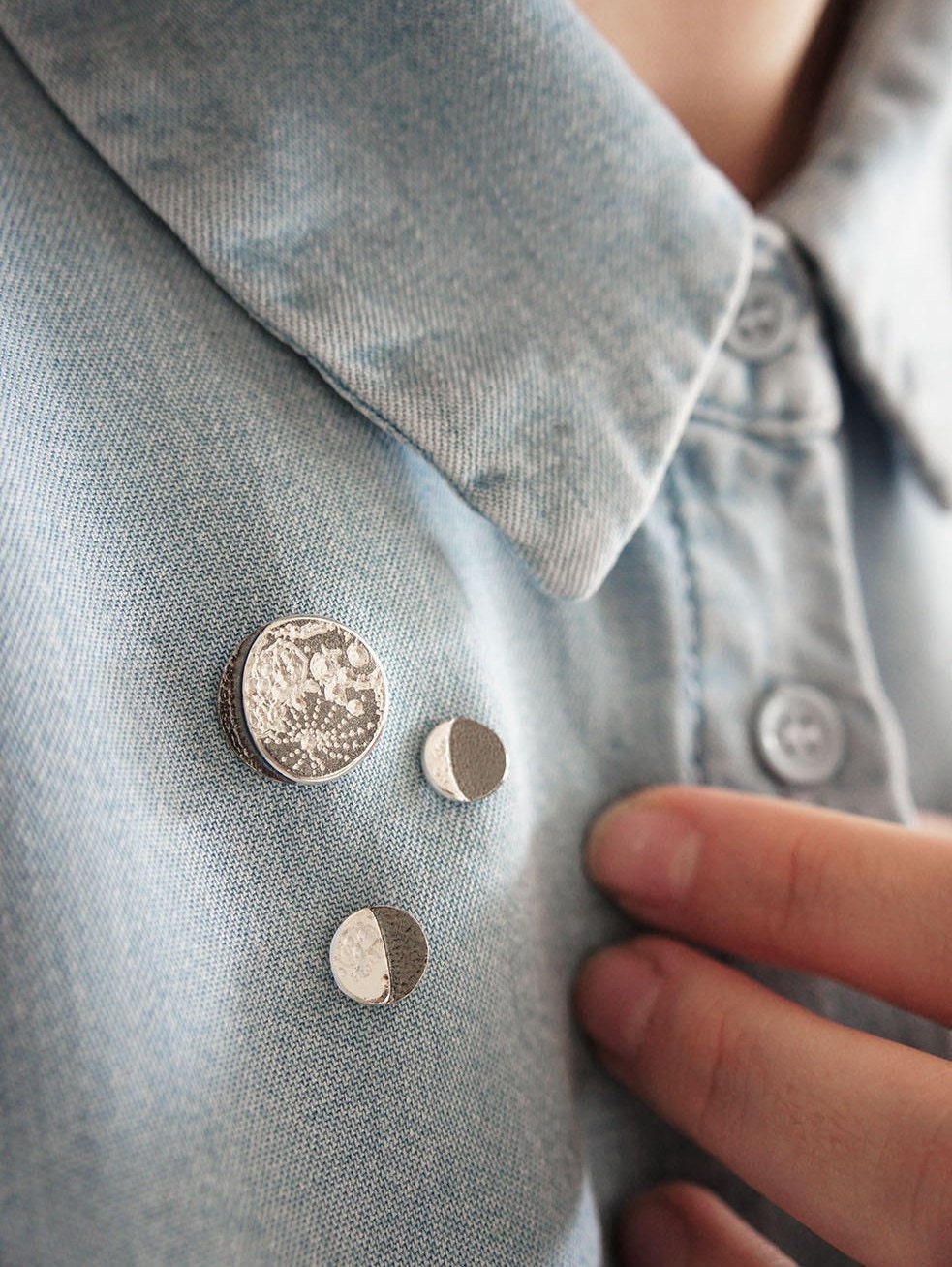 >
How do you capture the look of the surface of the moon, or the appearance of the sun and the stars, in your jewelry?
"I create the moon and sun marks using burs of assorted sizes. The craters are not stamped—I've engraved every one of them by hand with love and care." —
Lorena, the metalsmith and designer behind Gemagenta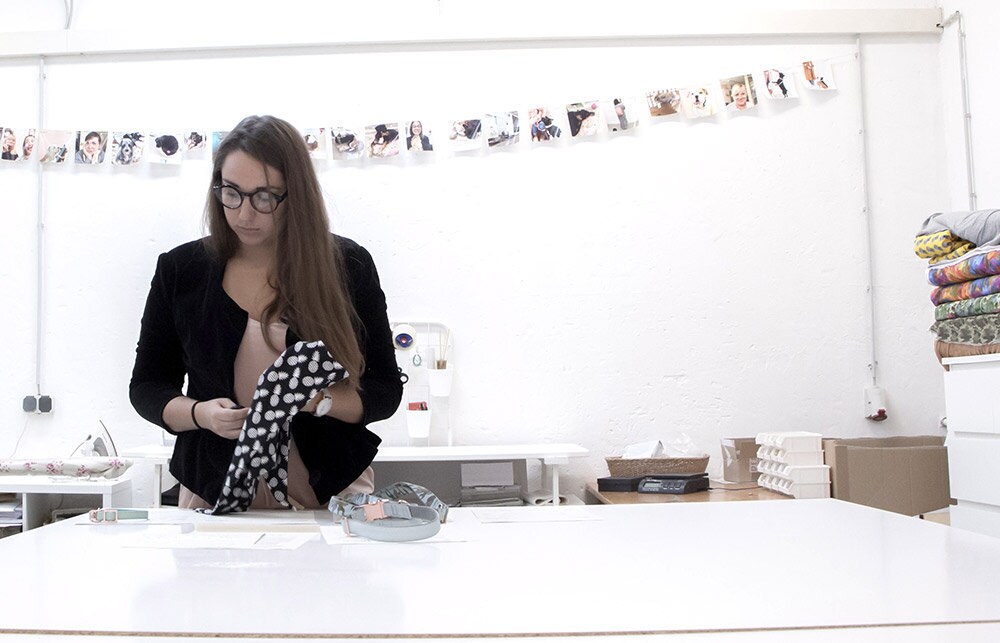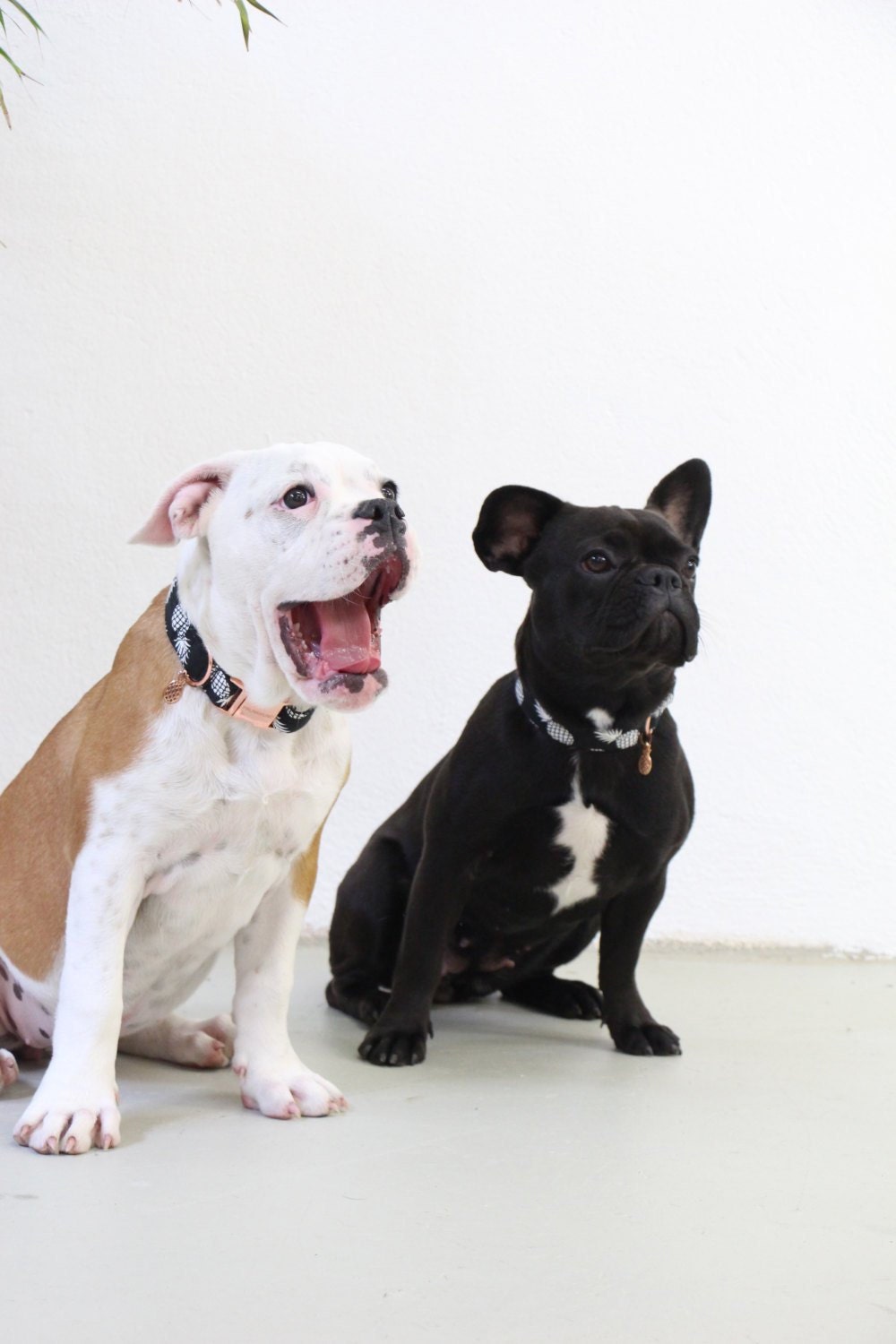 >
What qualities do you look for in the materials you design with?
"Every season we look for new fabrics for our designs, just like a fashion label would. It is very important that the fabrics we choose are durable, so that a walk in the woods or a bath in the mud won't harm them. It's also important to us that the prints work well on everyone, from Chihuahuas to Great Danes, and that the collars and leashes are machine-washable—since dogs do love to get dirty." —
Andrea and Pia of PRUNKHUND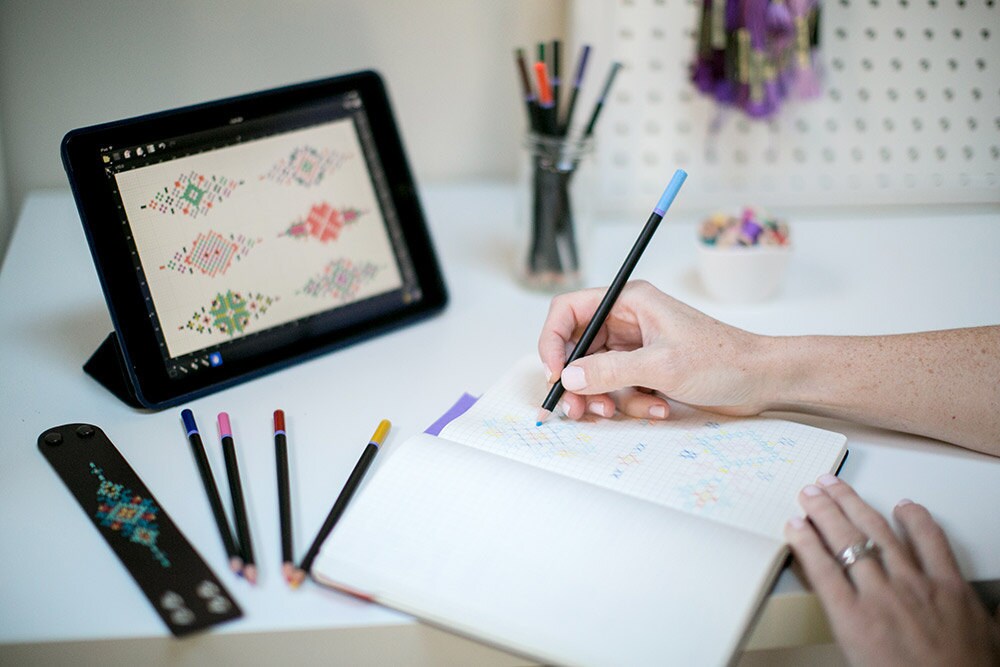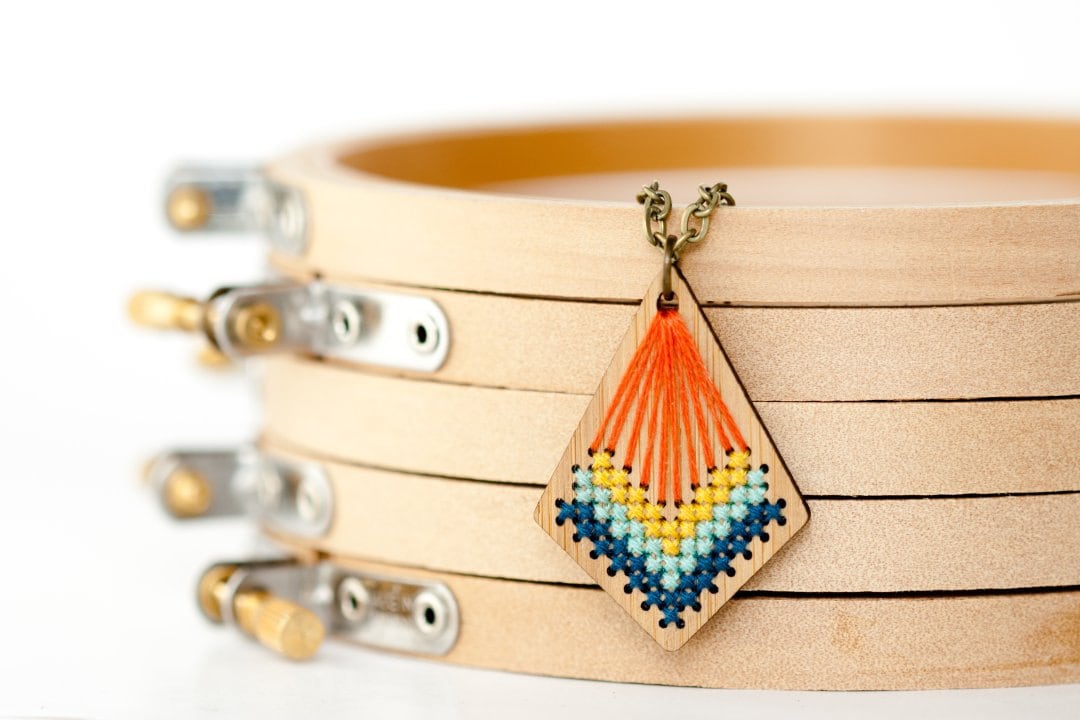 >
In your opinion, what is the most interesting part of your creative process?
"My cross-stitch kits combine materials in unexpected ways, and the materials themselves contribute so much to the creative process. Ideas for a design may be inspired by a length of beautiful hand-dyed thread, or the rich patina of a piece of wood. I love surrounding myself with different materials to see how they combine." —
Susan, the cross-stitch whiz behind Red Gate Stitchery
* See listings for terms and end dates.