Friend Etsy on Youtube & Blip.tv | Subscribe to Etsy's iTunes Podcast | MP4 Verson
Like all our videos, feel free to re-post and embed the video on your blog!
(music by Forrest Lewinger, animation by JuliaPott)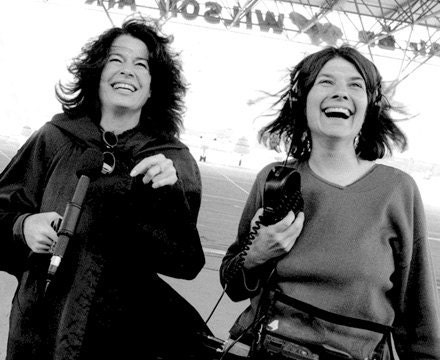 While traveling to help promote Etsy as a sponsor of the
Bay Area Maker Faire
, I was fortunate enough to receive an invitation to visit the wondrous place that is La Selva. After a beautiful sunlight-through-the-mist drive down the winding seaside road of Highway 1, I reached Watsonville, CA, and eventually La Selva, where Nikki Silva, a public radio producer best known for her work as one half of the
Kitchen Sisters,
greeted me. Nikki led me through the communal home that she and eight others have built for themselves in over thirty years of hard toiling work. Naturally we waited all day for a break in the fog so I could get a shot of the majestic view overlooking Monterey Bay.
Davia Nelson, the other half of the Kitchen sisters, above left and Nikki on the right.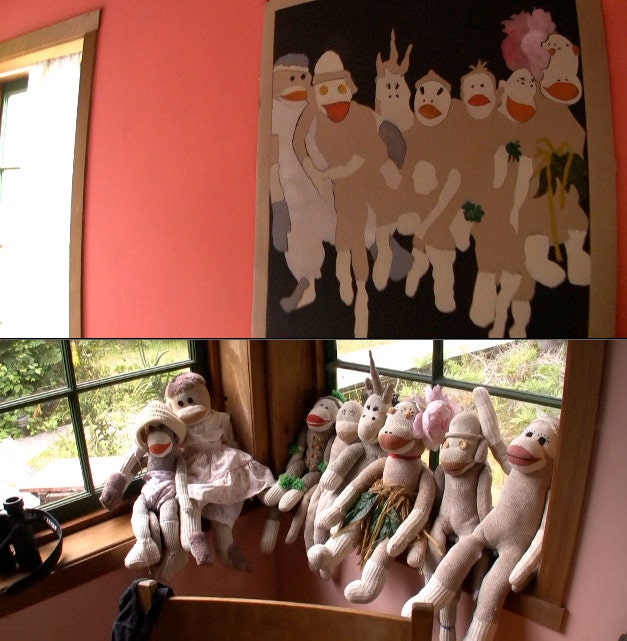 Any high-end designer home may be engineered by master architects and built by contractors for millions, but part of the beauty of this place is that it was designed and built by nine people, who wanted nothing more than a place to call home. I suppose it was to their great fortune that one of the original nine happened to be a master architect and builder, but even so, La Selva is built largely from reclaimed materials from other buildings in the Santa Cruz area that had either burned down or were being remodeled. The stories that Nikki shared of how and where they sourced building materials were both industrious and inspiring. La Selva was built on the weekends, one house at a time, step by salvaged marble step.
La Selva is filled with the families' interesting collections, including Nikki's sock monkey hoard.
While Nikki attests that there was no intention of building a commune per se, it is very much a communal living situation. They are all partners in the shares of a single plot of land, and each partner or couple has a housing space within the whole compound based on their share. On the property, there are four separate houses, a large barn, a storage shed and an art studio. There is also a main house that has the kitchen, living room, and bathhouse (I didn't pry). In total, eight unique yet cohesive structures share the property of gardens, fields, and forest, overlooking
farmland
and the pacific ocean. For those living at La Selva, they eat dinner together every night, take weekly turns with the meal preparation and cleaning of the kitchen, and share in a remarkable sense of togetherness that is much like that of a family.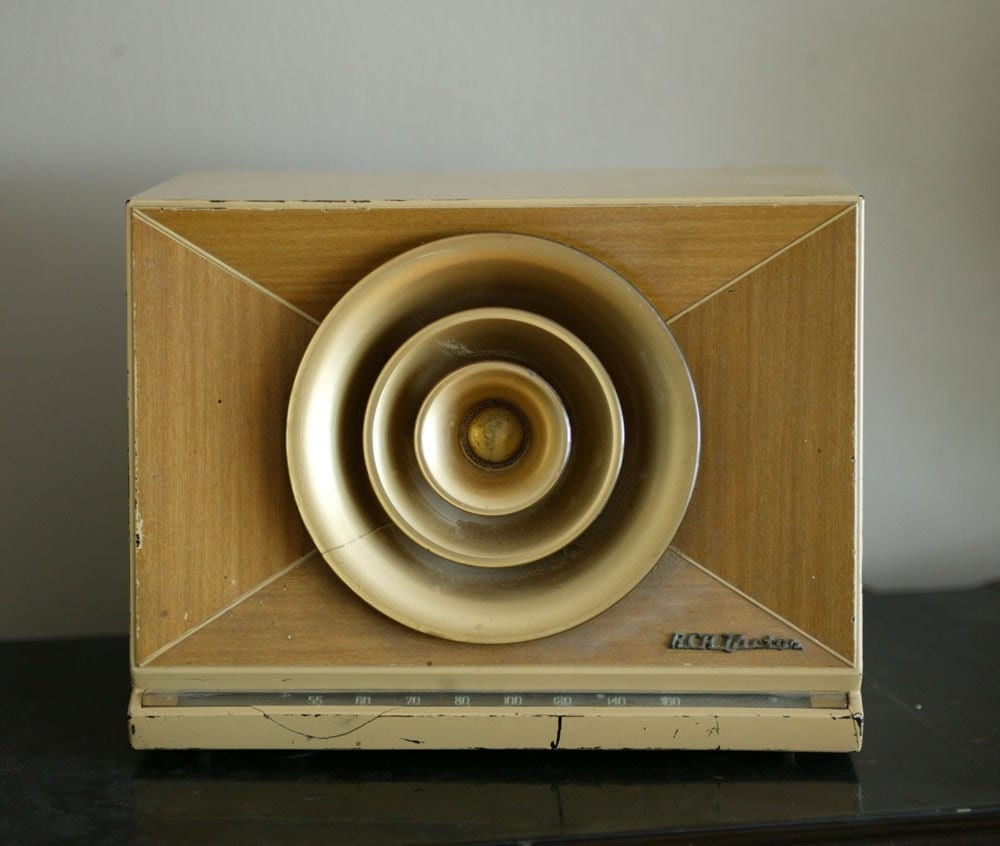 As the sun seemed to slip into the sea, closing my window of opportunity to keep shooting this wonderland, the kind folks at La Selva were gracious enough to have me for dinner. I expect this is their tradition for many a welcome guest. After dinner, we tuned in to a local Santa Cruz radio station to hear Nikki's daughter, Molly, recite a recent piece of her writing for which she had earned an award. It was a touching moment to sit with the group of people who had collectively raised Molly and hear her voice over the radio waves, the medium of her mother's legacy. It's hard not to imagine that every evening there is just as spectacular.
Much of the original art seen on the walls of La Selva can be found in the shop of Nikki's husband, Charles Prentiss. The vintage radio shown above is from johnnyvintage.
Watch more There's No Place Like Here Videos| Shop Local Santa Cruz
Looking for more styles and interiors? Check out our video series, There's No Place Like Here, where creative types show us their unique spaces — infused with their aesthetic and filled with the treasures they collect. Get involved and show us your amazing space in this Flickr pool.