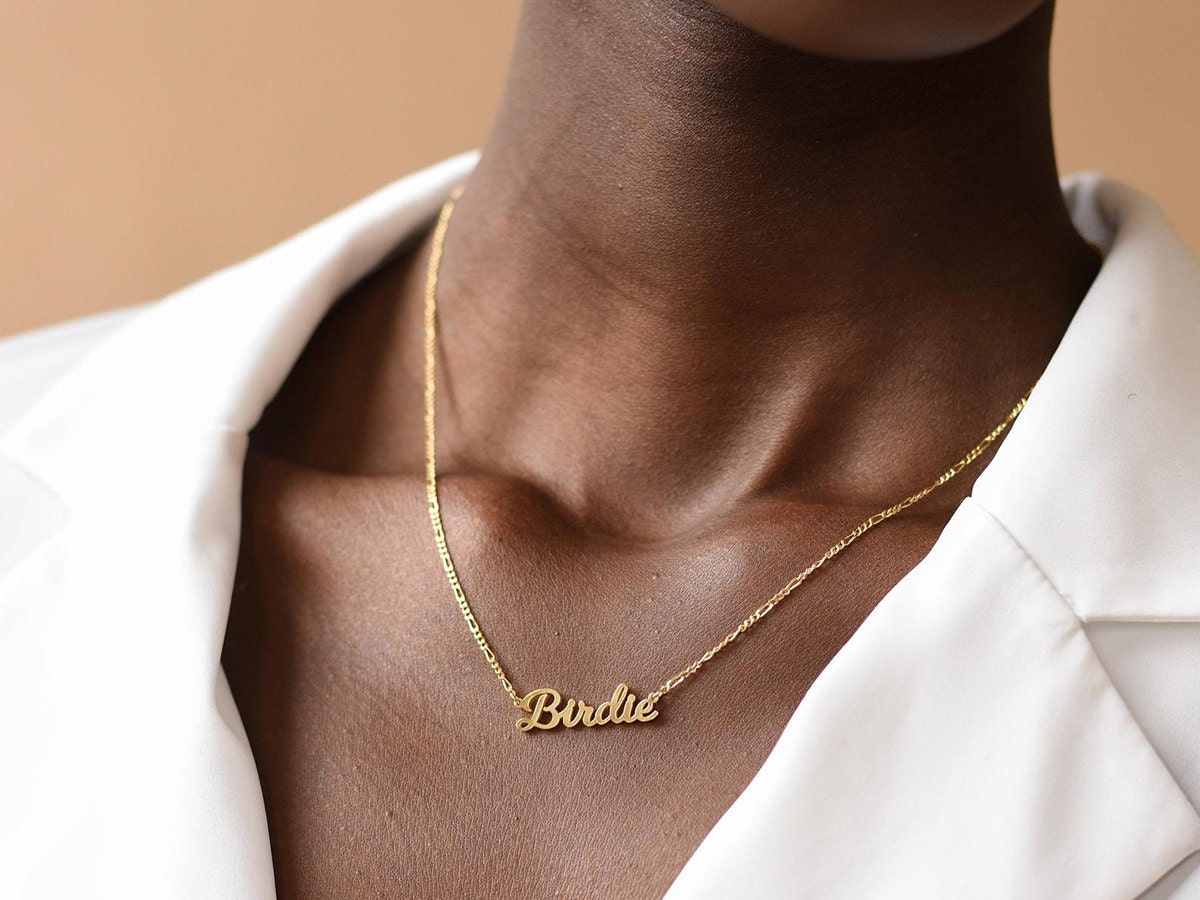 Whether you're planning to gather with your nearest and dearest in person this holiday or will be sending season's greetings from afar, an extra-special token of your appreciation will go a long way to showing just how much they mean to you. To help you find the perfect thoughtful thing for the folks who matter most, we read dozens and dozens (and dozens!) of enthusiastic reviews, and rounded up 17 unforgettable gifts—all made with care, and all designed to be cherished. Read on, and prepare to be a holiday superhero.
Gifts to warm their hearts (and hands, and feet)
A cozy throw
WHY WE LOVE IT:
This cozy cotton throw couldn't be more charming—or more appropriate for these socially distanced (and occasionally hug-deprived) times. Send to someone you miss cuddling up with on the couch, cocoa and cookies in hand. 
WHY YOU LOVE IT:
"Beautiful blanket. I am sending these to family members whom I can't actually be with in person." — FS
A wear-everywhere accessory
WHY WE LOVE IT:
Cushiony alpaca wool and a tangle-proof cowl design make this chunky-knit neck warmer a surefire hit for the most stylish person on your gift list.
WHY YOU LOVE IT:
"I bought this for my mom as a Christmas gift, and she loved it! It's really quite a piece of work, very elegant and beautiful. I tried it on before wrapping it—it was super soft and kept me warm for the 10 seconds I wore it." — IS
Haute socks
WHY WE LOVE THEM:
Thanks to a slightly unconventional (and utterly genius) material choice, these stretch-velour socks bring a touch of luxury to gloriously lazy winter vacay days.
WHY YOU LOVE THEM:
"So soft!! Gave to a comfy queen. She adores." — CM
A spa-worthy wrap
WHY WE LOVE IT:
Cut from lightweight linen, this drapey robe is soft enough to sleep in, yet chic enough to moonlight as a daytime layering piece. Bonus: It comes in a veritable rainbow of soothing hues.
WHY YOU LOVE IT:
"Made a beautiful gift. I own several." — MM
Mood-boosting mittens
WHY WE LOVE THEM:
Warm and snuggly and totally handmade, these whimsical mittens give youngsters and grownups alike plenty to grin about.
WHY YOU LOVE THEM:
"I can't believe these got here so quick, from across the sea! They are the cutest mittens I've ever seen! Quality is fantastic and they make me smile whenever I look at them. I got them for a gift but I think I will be gifting myself with them soon!" — ST
Gifts tailor-made for them
Jewelry to treasure
WHY WE LOVE IT:
A classy cursive nameplate necklace in gold, silver, or rose gold shows you were thinking only of them—and they'll always think of you when they wear it.
WHY YOU LOVE IT:
"I ordered two necklaces and they are both perfect! Christmas presents for my daughters with their daughters name! I love them." — MB
A household essential with heart
WHY WE LOVE IT:
When it comes to presents, it can be tough to deliver on both sentiment and function. Enter this sleek leather tray, a practical key catcher or clutter keeper that also packs an emotional punch, thanks to a custom-embossed, handwritten message (from you!) on its base.
WHY YOU LOVE IT:
"Beautiful craftsmanship and it arrived within about a week! I purchased this as a gift for my best friend's 50th birthday. When she opened it and saw the message inscribed in the bottom, she teared up and said, 'Oh my god, that's your handwriting!' over and over. One of the best gifts I've ever given." — GA
A timeless token
WHY WE LOVE IT:
Feminine yet modern, minimalist but with a hint of glimmer, this sleek handmade key fob hits all the right notes (but won't gobble up your whole gift budget).
WHY YOU LOVE IT:
"Perfect: looks super pricey and elegant." — NSS
A dapper, dresser-top display
WHY WE LOVE IT:
His everyday essentials and special-occasion accessories deserve an elevated storage spot, like this sculptural solid walnut watch stand, ready and waiting for his engraved initials.
WHY YOU LOVE IT:
"Wow! My husband is VERY hard to buy for but when I saw this I just knew it would be perfect for him. When I received it, the craftsmanship was incredible and as I predicted he really loved it! I would definitely buy from this seller again!" — KC
An adorable ornament
WHY WE LOVE IT:
Ideal for marking milestones, these truly one-of-a-kind custom family portrait ornaments are made all the more unique thanks to a "get to know you" questionnaire that artisan Tina Bui uses to inspire her ultra-personal flourishes. 
WHY YOU LOVE IT:
"As a parent I gave my kids a new ornament every year, and I plan on doing the same for my grandson! This is the second year I have gotten one of these, and they turn out awesome every time! I also loved the personalized note! It was a great touch!" — CS
A smash-hit toiletry kit
WHY WE LOVE IT:
In search of a gift they won't soon forget? With a durable canvas base, a spill-proof lining, and ageless leather detailing, this custom dopp kit is designed to last not years, but decades. 
WHY YOU LOVE IT:
"My grandfather adored it and he was very surprised by it!" — RC
Gifts to keep them entertained
Enchanting playing cards
WHY WE LOVE THEM:
This innovative take on a classic card deck swaps traditional suits and face cards for a wild animal kingdom (think birds for spades, and bunnies for jokers).
WHY YOU LOVE THEM:
"Can't wait to stuff these into some stockings at Christmas. They arrived super quickly, too. Thanks, Bunny!" — CM
A colorful treat
WHY WE LOVE THEM:
Can a kid give a clearer stamp of approval than tearing into their holiday gift and putting it to use right there on the spot? This irresistible set of handmade, candy-colored custom name crayons has no chance of staying in the box for long. 
WHY YOU LOVE THEM:
"I bought these for my two-year-old niece, and she absolutely loves them. Perfect size for her little hands!" — AD
A next-level care package
WHY WE LOVE IT:
Luxuriant soaps and creams, bath salts infused with seasonal scents, and a fragrant, bubbling bath elixir: This rejuvenating (and customizable) spa bundle is the gift that the hardest-working person you know needs to unwrap this holiday.
WHY YOU LOVE IT:
"I ordered a box for a self-care kit for a friend and she loved it! She said the scent of each product is great and she loved everything in the box. Fast shipping as well!" — KS
A merry-making glass collection
WHY WE LOVE IT:
Nothing puts the happy in happy hour like a stylish barware set. These snazzy cocktail glasses, emblazoned with the names of classic spirits in 20 karat gold, will have your favorite party captain buzzing with delight.
WHY YOU LOVE IT:
"My husband loves his whiskey cup. I love the fact that I can put it in the dishwasher!" — LN
A showstopping bar accessory
WHY WE LOVE IT:
Connoisseurs of wine, crystals, or just good old-fashioned gorgeousness will be thrilled to trade in regular corks for a one-of-a-kind stopper crafted from quartz or amethyst. 
WHY YOU LOVE IT:
"I ordered a rose quartz for myself and an amethyst for a friend. I love them both! I collect crystals and blue willow, so Oneka's shop is basically my Etsy soulmate. I've previously purchased her wrapping paper, gift tags, and book ends. I've been elated with every single purchase! She ships fast, is the nicest person to deal with, and her items are so high quality! LOVE LOVE LOVE!"  — TM
Keepsake kitchenware
WHY WE LOVE IT:
Why settle for a gift when you can give an heirloom? The husband-and-wife duo behind Morning Joy Co. laser-engrave your personal recipe (or your mom's, dad's, or granddad's) on their custom cutting boards—in the drafter's original handwriting. (Pro tip: Prepare to hand the recipient a tissue.)
WHY YOU LOVE IT:
"My sister was so thrilled to receive a cutting board with our Dad's jambalaya recipe on it! Thank you for being so communicative and quick!" — SR