Show them you care with these extra-special (and affordable!) earrings, necklaces, bracelets, and rings from independent creators.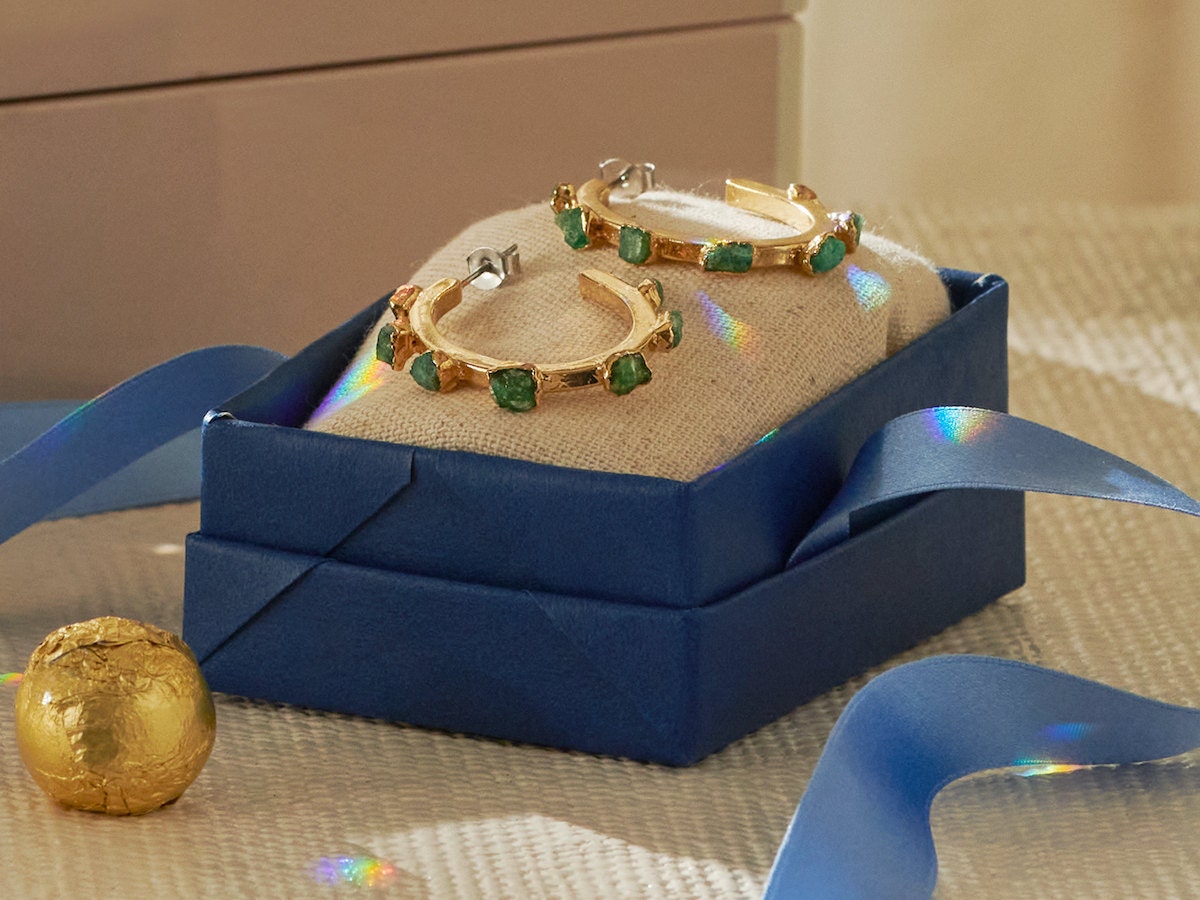 A custom birthstone cluster ring. A confidence-boosting set of statement earrings. A sentimental engraved locket. Whenever gift-giving season rolls around, time and again it's a special piece of jewelry that tops our loved ones' wishlists. After all, there's no present quite as meaningful as a wearable keepsake handpicked just for them—especially when it's crafted with care by a talented artisan.
And that's where Etsy comes in. Whether you're shopping for a personalized pendant for a close relative or some eye-catching arm candy for a friend, we've rounded up one-of-a-kind pieces from independent designers to suit every style and budget. Read on to discover a plethora of unique jewelry gift ideas broken down by price point, and get ready to wow them with your thoughtfulness.
Jewelry under $30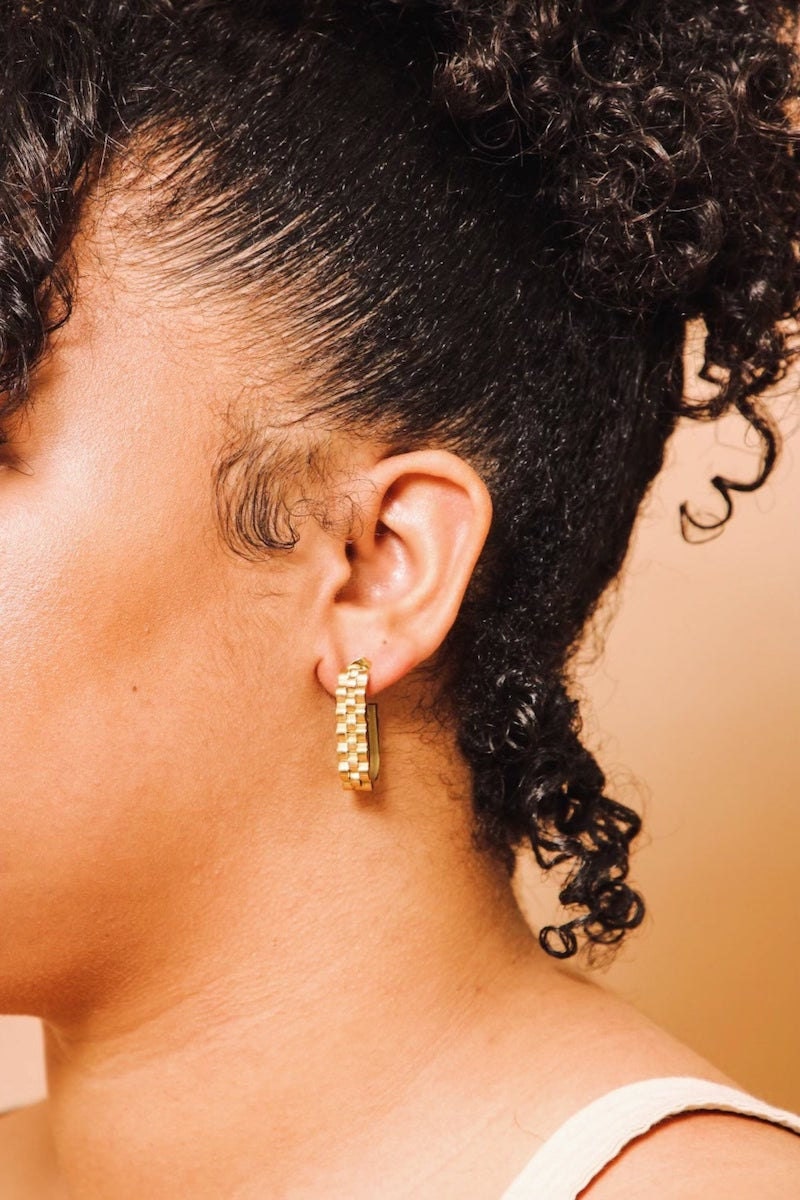 SHOP: Gold chain hoops from Mary Jo Accessories, $11 + shipping
For the super-stylish friend who can't resist a remix, these chainlink hoops mimicking classic '90s watch bands get a solid 10/10.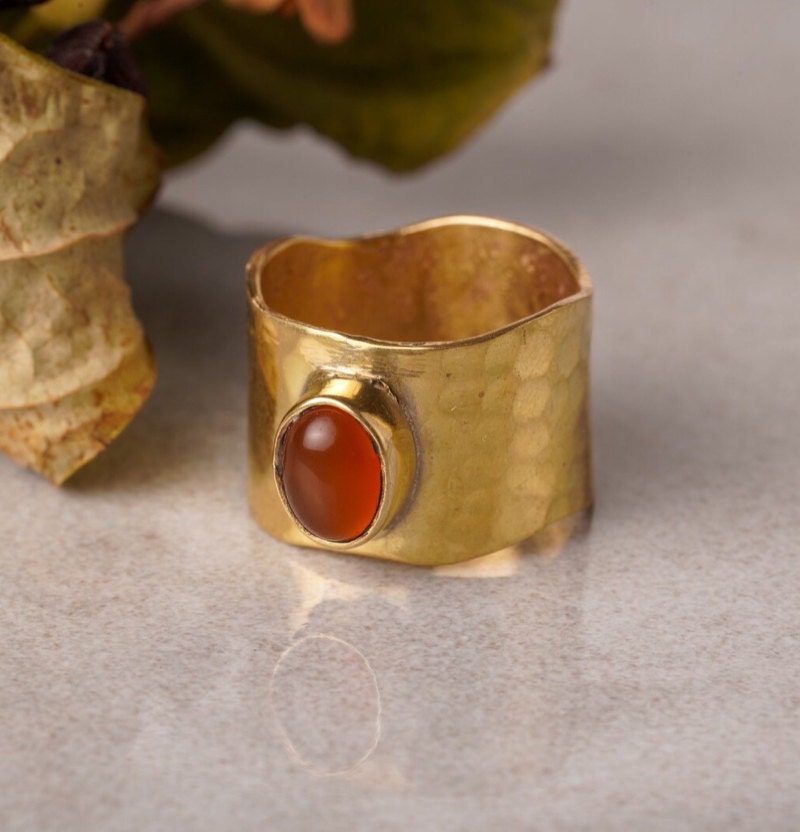 SHOP: Brass ornament ring from Pure Energia, $26
Calling all creatives! This raw-edged, hammered brass ring can be set with multiple types of stones, but we're loving it in a dramatic carnelian red for a look that's serving major boho boldness.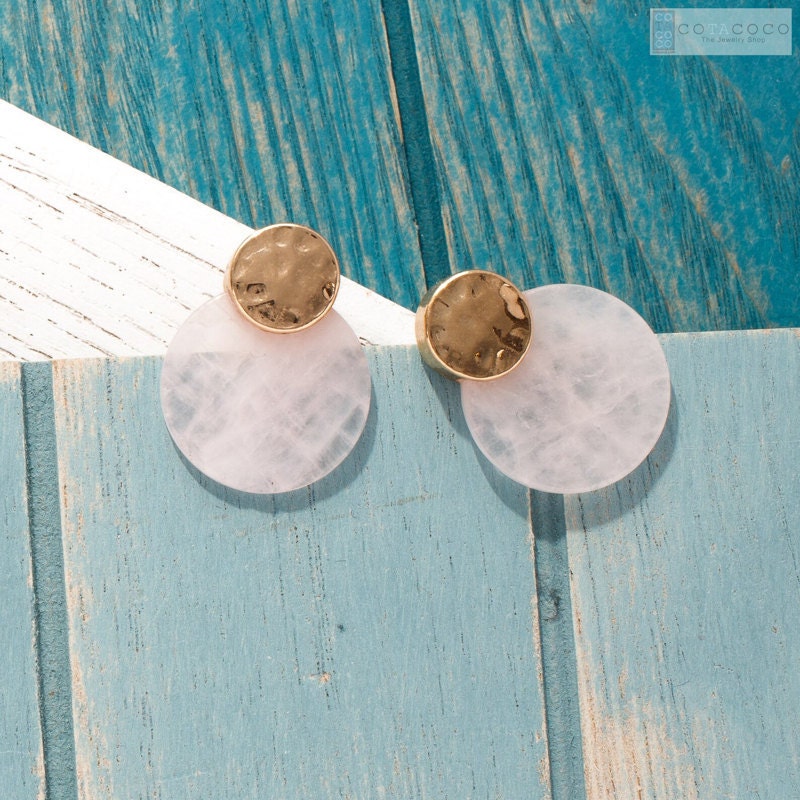 SHOP: Rose quartz circle studs from Cotacoco, $19 + shipping
Stunning in their simplicity, these versatile disc earrings transition effortlessly from a casual daytime brunch to an after-hours event.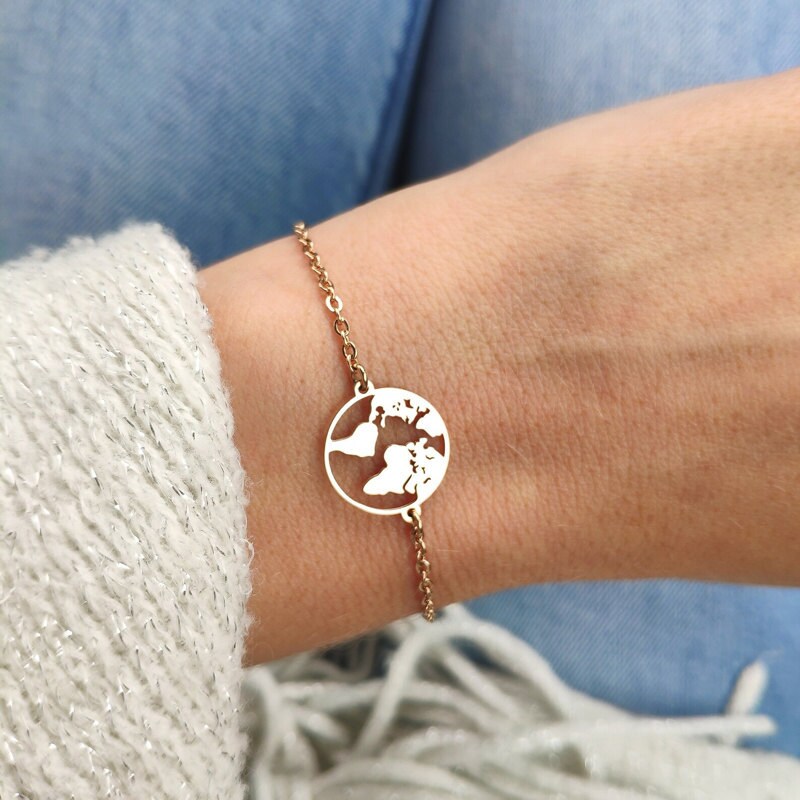 SHOP: World map bracelet from Vagabond Life Shop, $20 + shipping
This Earth-embellished bracelet will remind your favorite globetrotter that the world is at their fingertips, and is lightweight enough to wear wherever their next trip might take them.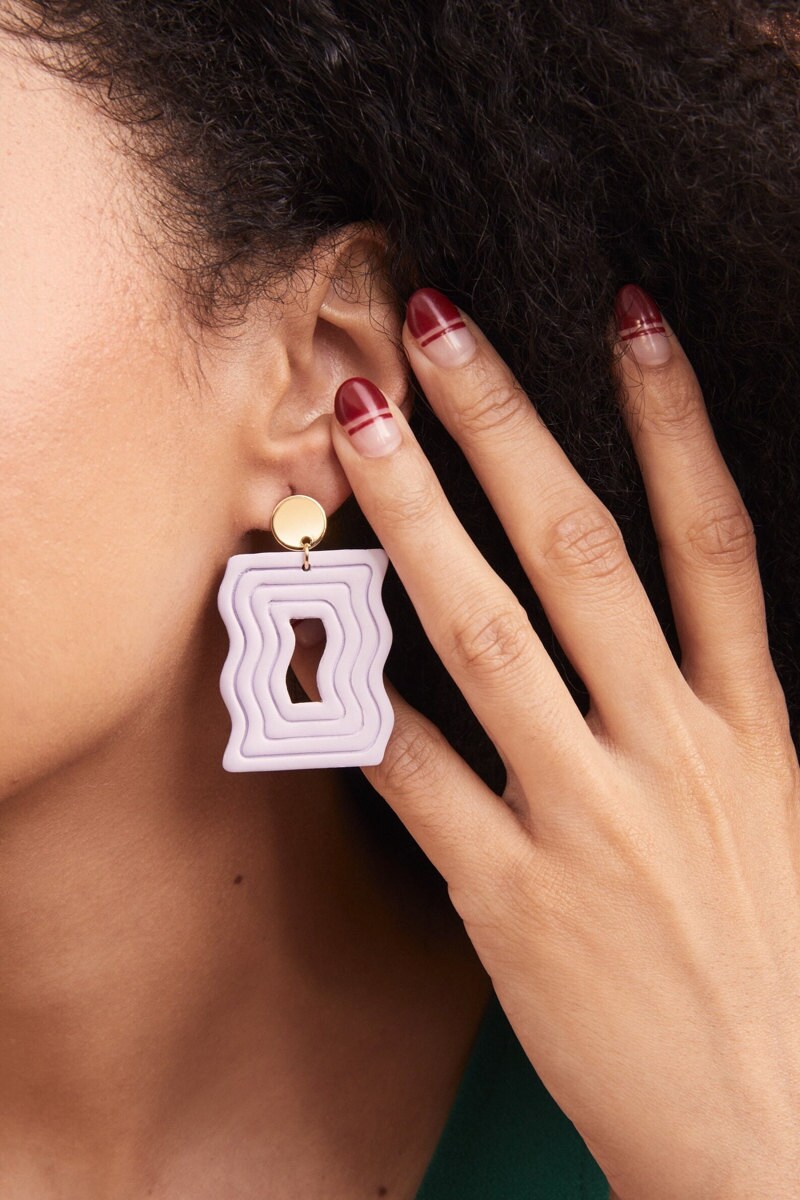 SHOP: Wavy clay hoops from Pache Studio, $26 + shipping
Give their party outfit some pizzazz with these head-turning polymer clay danglers, available in peppy pink, blue, lavender, and green hues that are sure to make waves.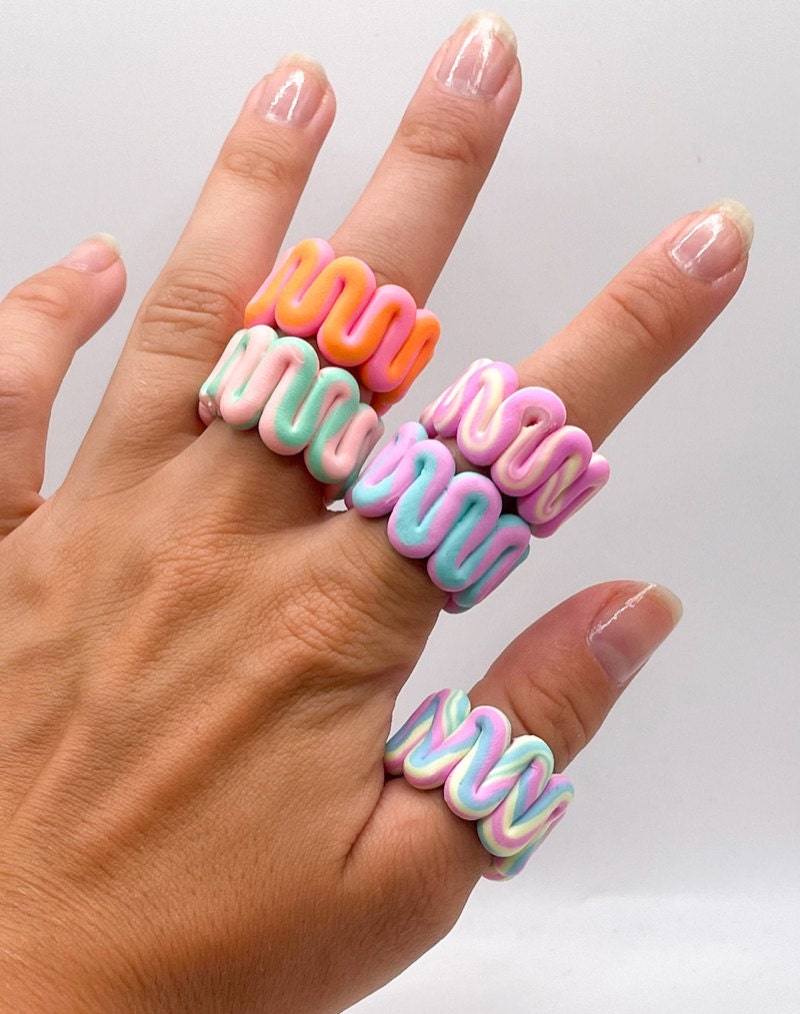 SHOP: Colorful clay squiggle rings from Libra La Luna, $18 each + shipping
How fun are these colorful clay squiggle rings? Treat your trendy bestie, niece, or bowling night buddy to one of these cuties in the sugary sorbet shade of your choosing, and poof! They'll be channeling the Y2K pop icon of their dreams.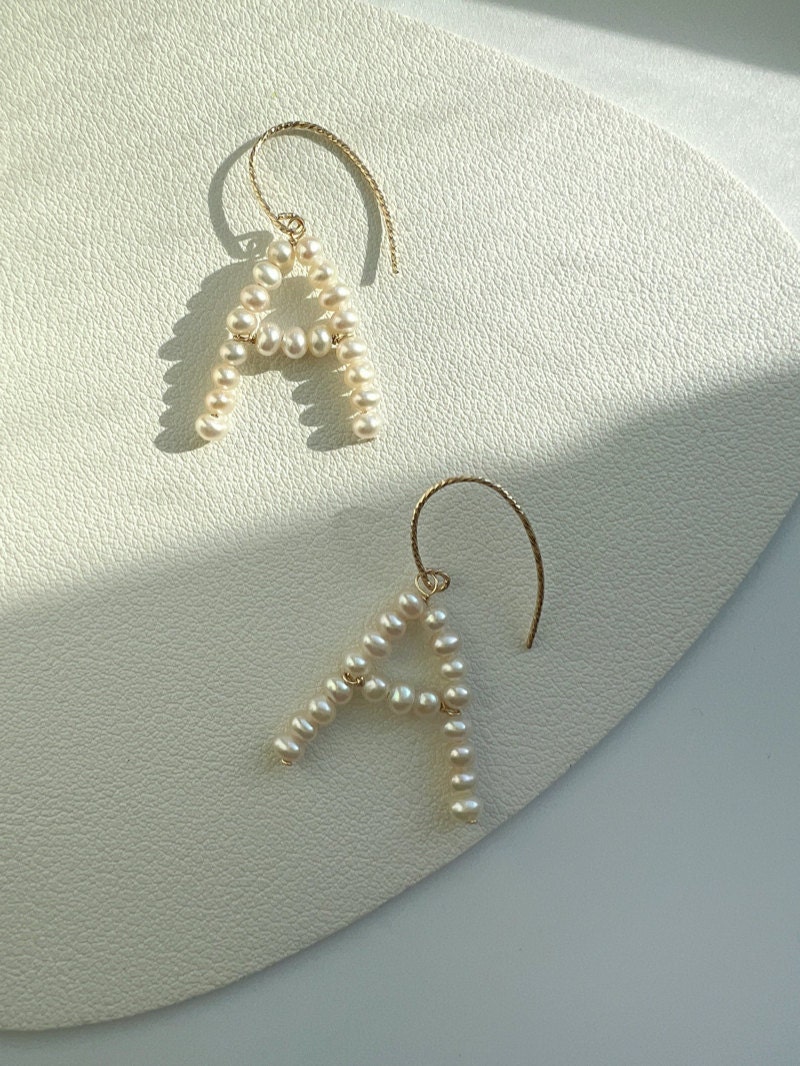 SHOP: Personalized pearl alphabet earrings from Drea Studio NY, $25 + shipping
It's no secret that we love a pretty pearl moment, and these big beaded initial earrings showcase the polished mainstay in a magically modern new light.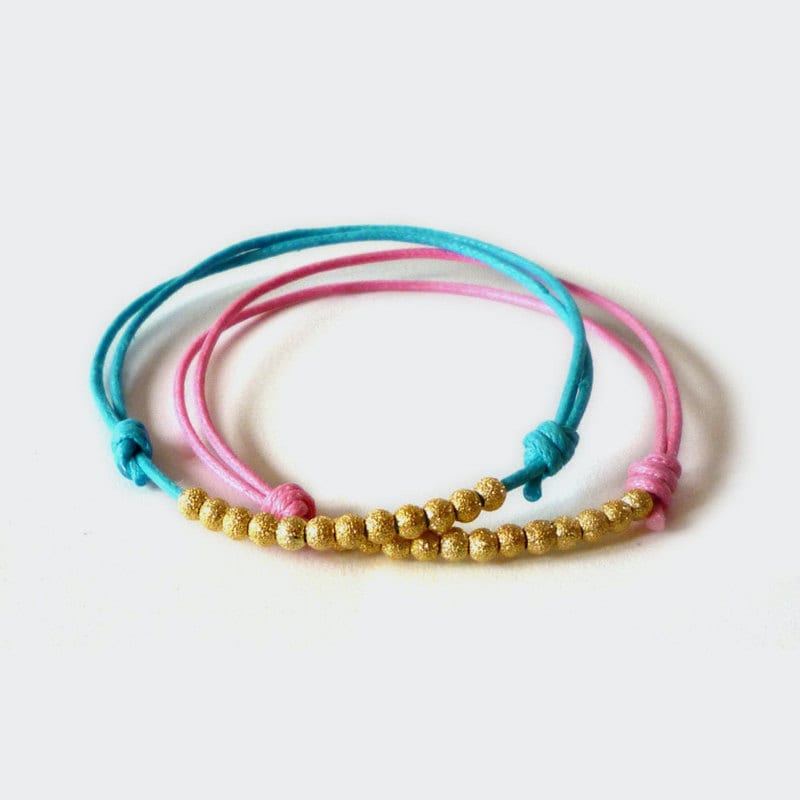 SHOP: Sparkly beaded cord bracelet from Lilyet Rose, $18 + shipping
Put a nautical twist on the quintessential friendship bracelet with these knotted cord keepsakes, accented with sparkly beads and available in a range of eight neon shades.
Jewelry under $45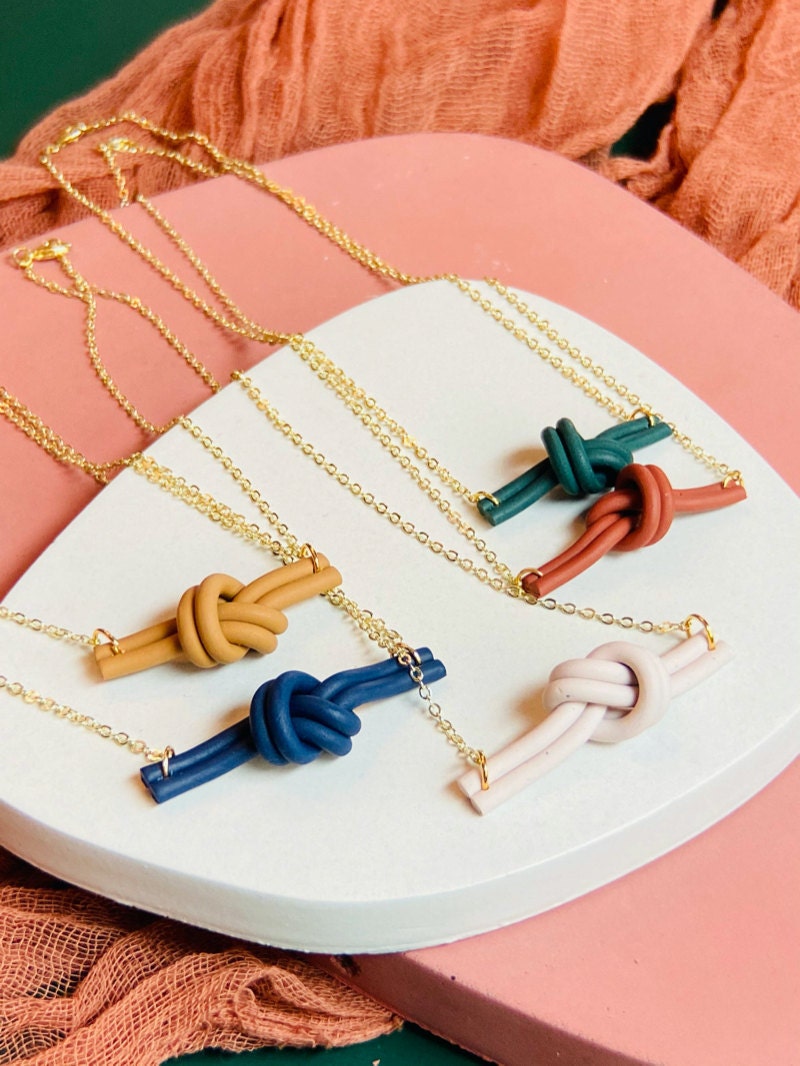 SHOP: Polymer clay knot necklace from Ty Ann Zeal Designs, $28 + shipping
Show that snazzy dresser you appreciate their standout style with a playful polymer clay knot necklace in a primary color as vibrant as their personality. Cross our hearts, they're going to love it!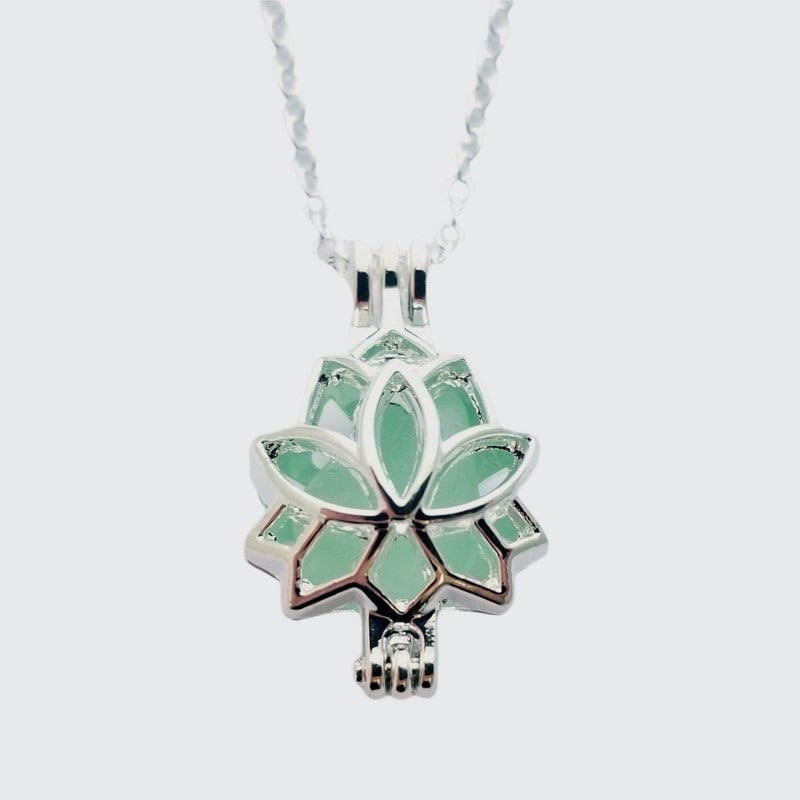 SHOP: Silver lotus locket from yinahawaii, from $31
The devoted yogi in your life will cherish this silver-plated lotus locket, which contains a polished piece of sea glass and can be accented with an initial charm for an extra-personal effect.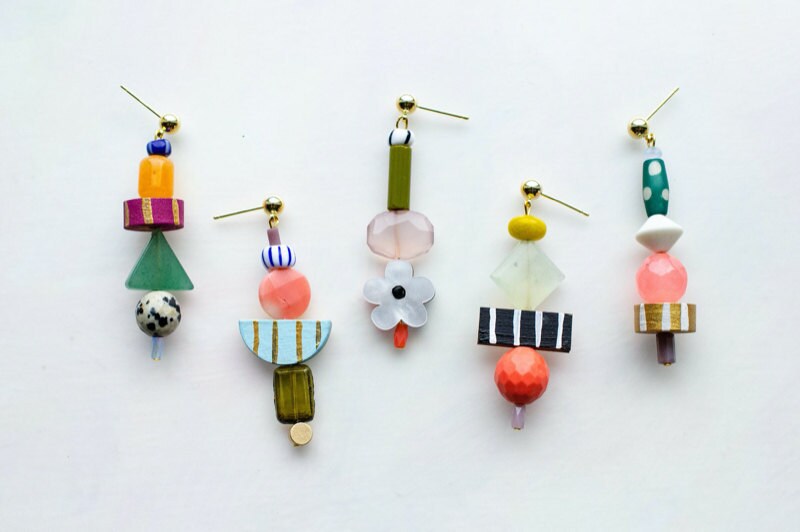 SHOP: Mix-and-match beaded earrings from Jill Makes, $38
Know a creative character who loves to mix things up? These charmingly mismatched earrings come in a variety of vibrant shapes that put the fun in funky. Choose any two designs and surprise them with their own custom pair of decorative danglers.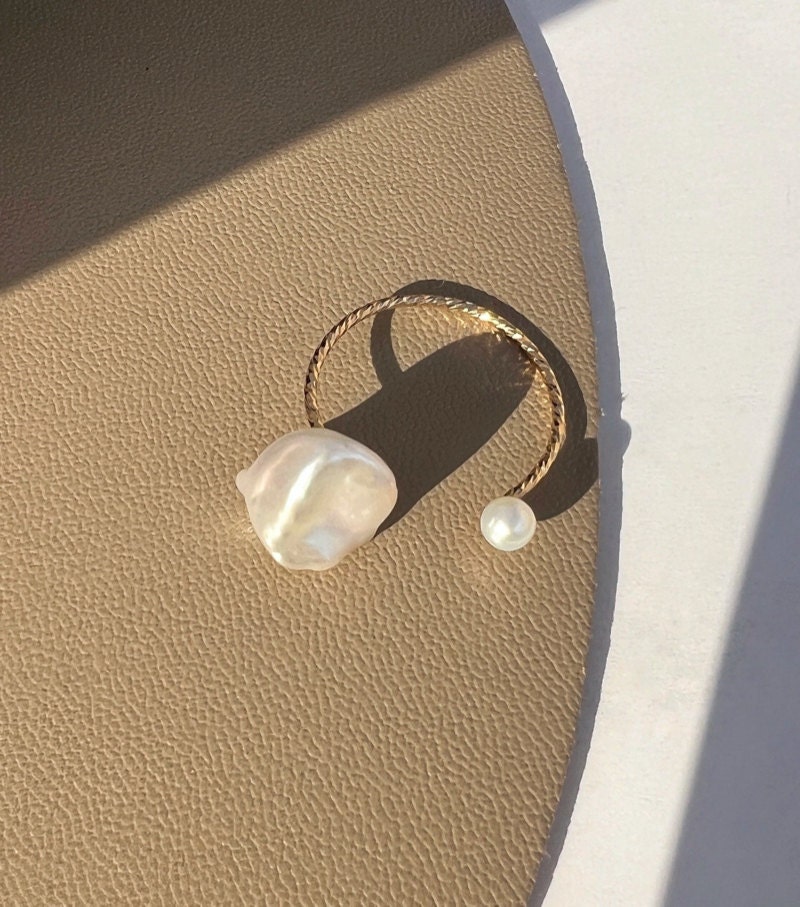 SHOP: Adjustable freshwater pearl ring from Drea Studio NY, $39
For a gift that's dripping with natural elegance (and that's totally coastal grandma-chic), this shimmery 14-karat gold freshwater pearl ring is sure to make a splash.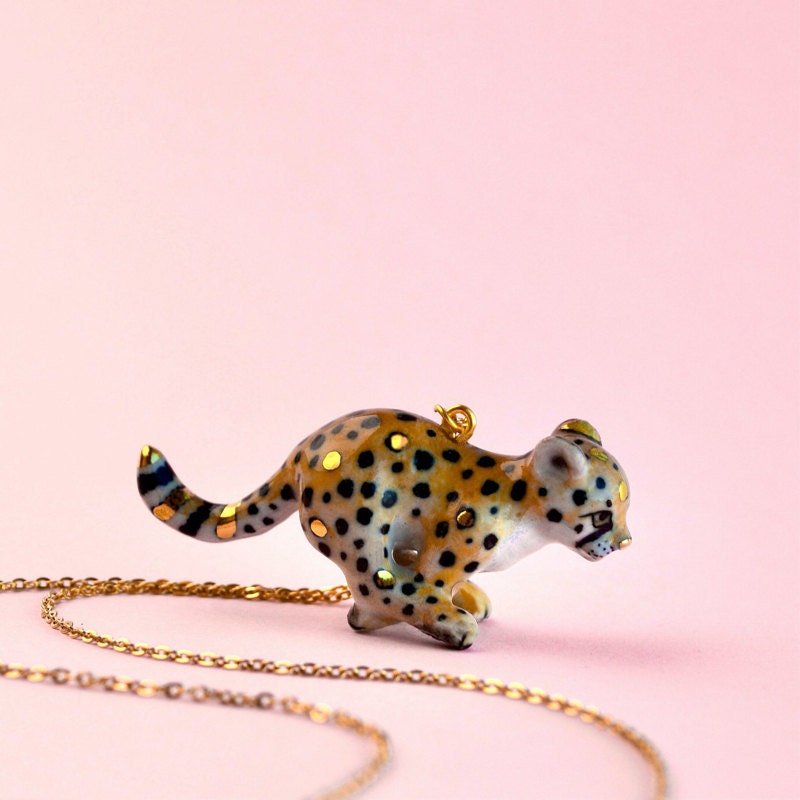 SHOP: Spotted cheetah pendant necklace from Camp Hollow, $40
Talk about looking fierce! This gold-flecked porcelain cheetah on a chain will add a personality-packed punch to any outfit, and makes the perfect pick for anyone animal-obsessed. (Pro tip: check out the seller's full collection for more hand-painted wearable creatures, from fox rings to barn owl necklaces!)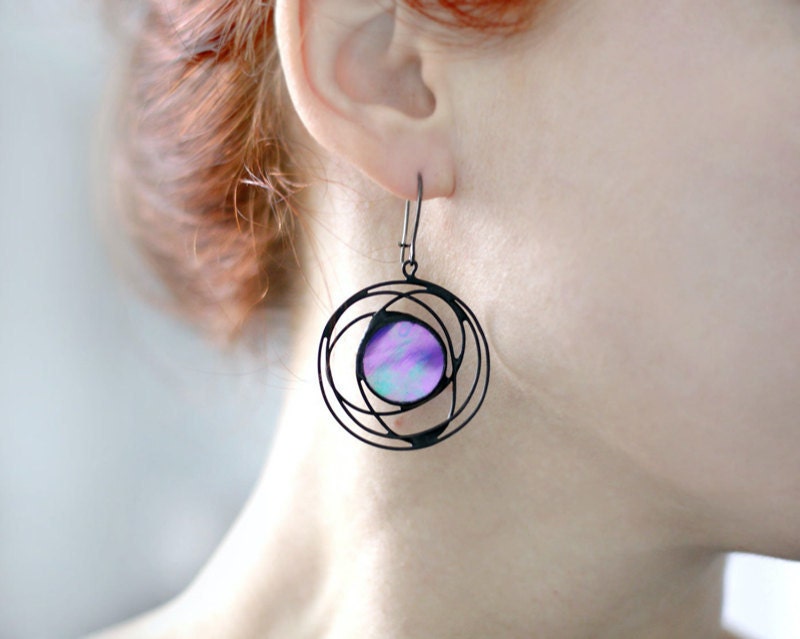 SHOP: Stained-glass galaxy earrings from Art Kvarta, $32
Stained glass is the undisputed star of these gorgeous galaxy earrings—which glow brilliant blue and iridescent purple depending on how the light hits them.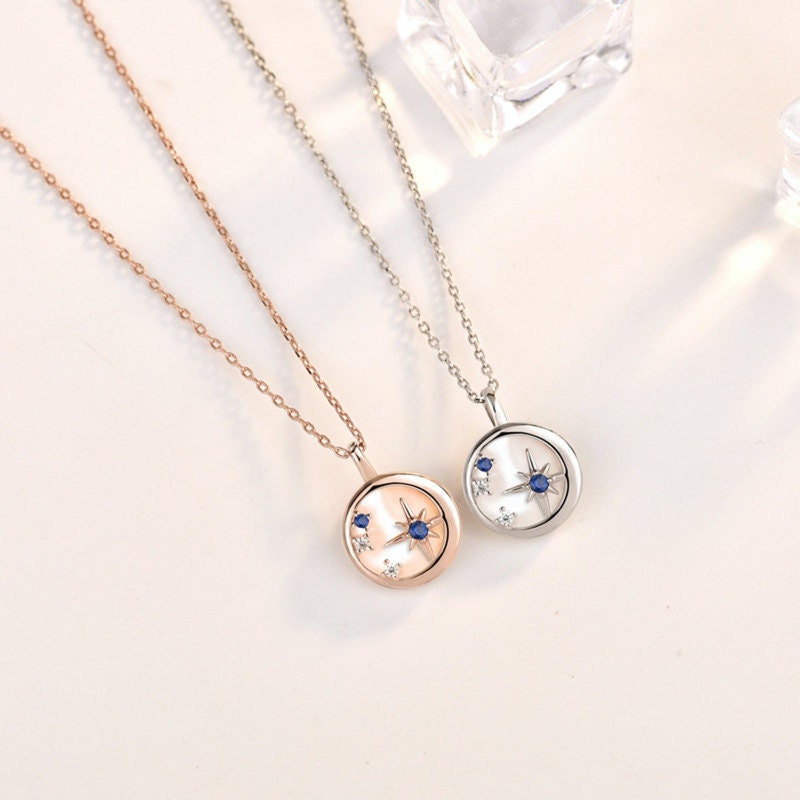 SHOP: Celestial necklace from Oh Moon Jewelry, $39
Speaking of the cosmos, your favorite sentimental stargazer will surely take a shine to this mother of pearl necklace bedecked with celestial orbs, available in both a warm rose gold and a shimmery silver.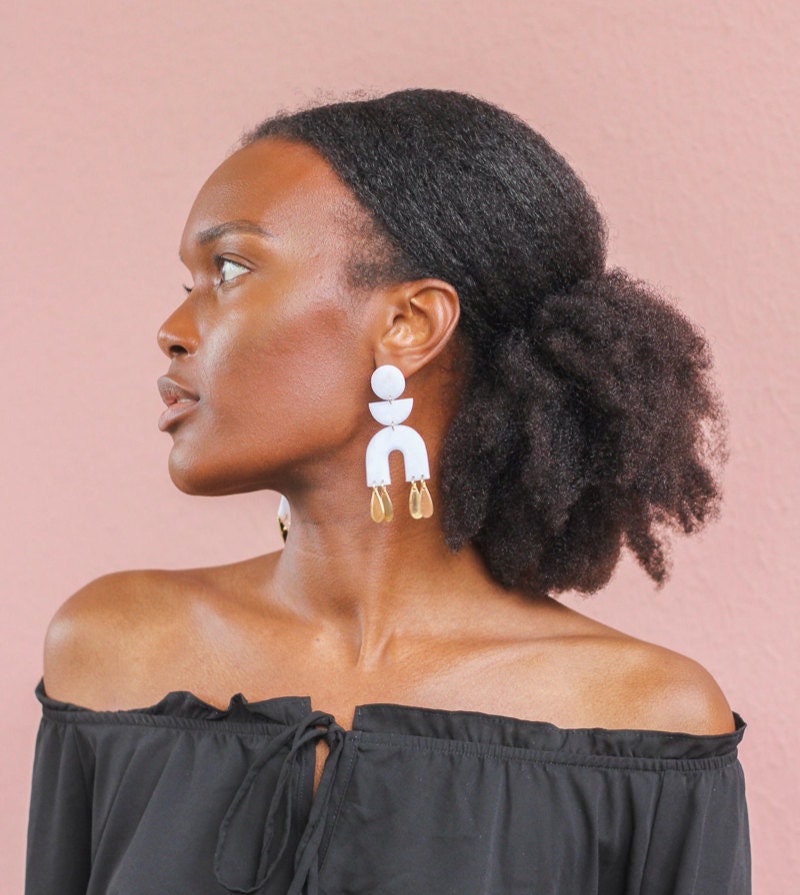 SHOP: Statement earrings from Dehi's Studio, $38
Soft clay shapes meet cool brass elements in these oversized earrings, which turn a simple geometric design into an eye-catching main event worthy of your most glamorous gal pal.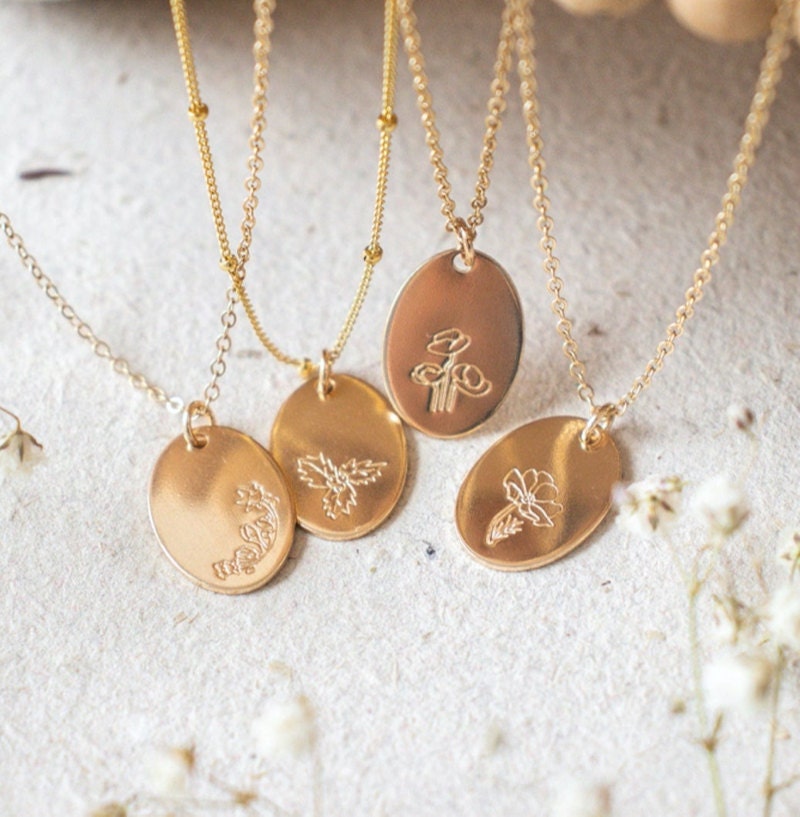 SHOP: Birth flower necklace from Emery and Opal, from $44
Level up your personalization game with these beautiful birth flower necklaces—perfect for girlfriends, moms, and grandmas. Start with the recipient's birth month (poppies for August, holly for December), then choose from silver and gold, and beaded and cable chains in a range of lengths.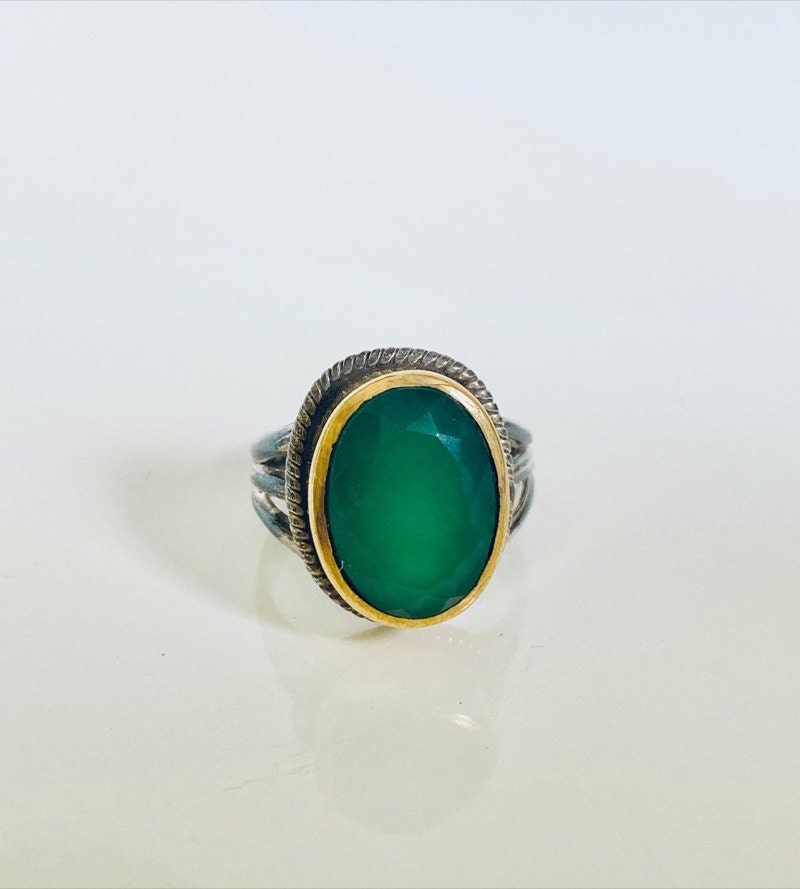 SHOP: Vintage sterling silver and green onyx ring from Taurus Midheaven28, $30 + shipping
If they're a sucker for retro pieces, a chunky sterling silver ring set with an emerald-colored onyx is just the distinctive design to match their cool vintage aesthetic.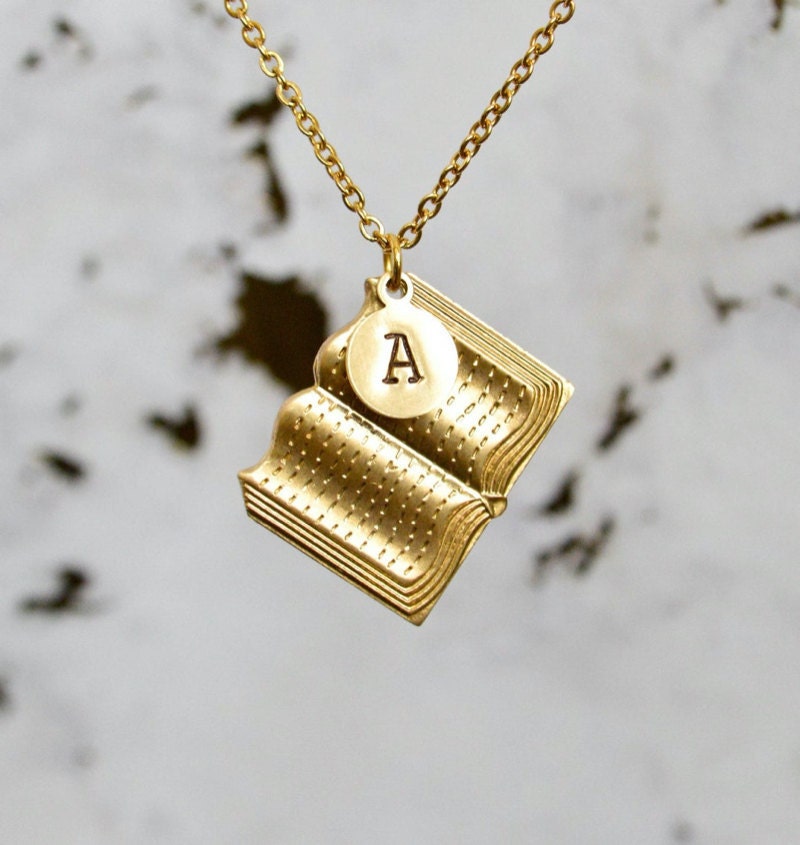 SHOP: Personalized book necklace from In the Lavender Haze, $36
Your beloved bookworm deserves a pendant worthy of their page-turning prowess. Academic, teacher, or fantasy epic enthusiast—they'll proudly wear this piece from the classroom to book club and everywhere in between.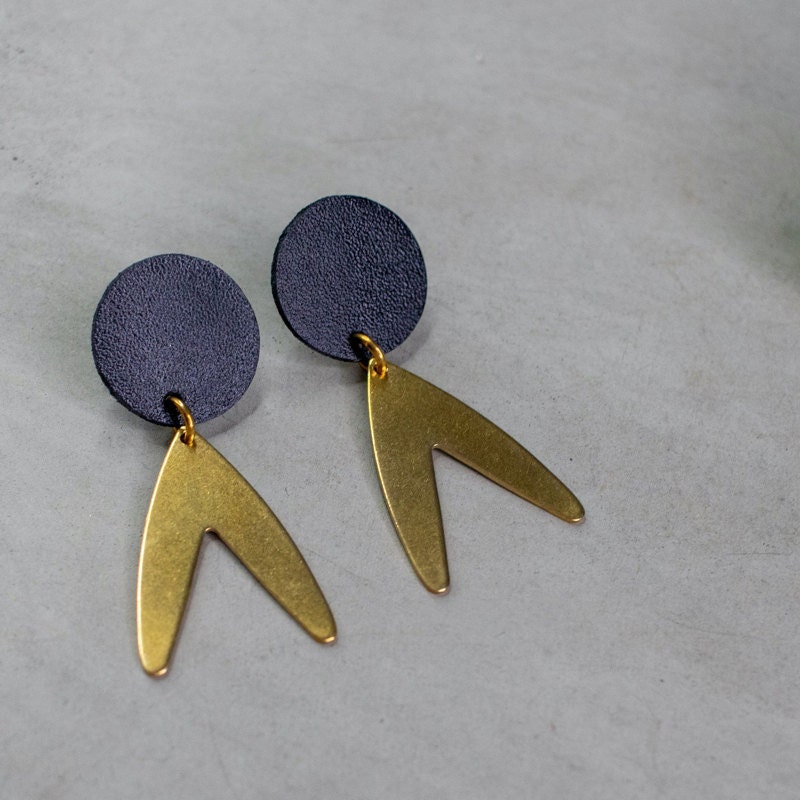 SHOP: Modern leather and brass earrings from Tiramaka Rohi, $38
A fierce combo of leather and brass, these black and gold danglers will bring just the right amount of edge to their everyday outfits, taking them from boardroom to late-night bash in a flash.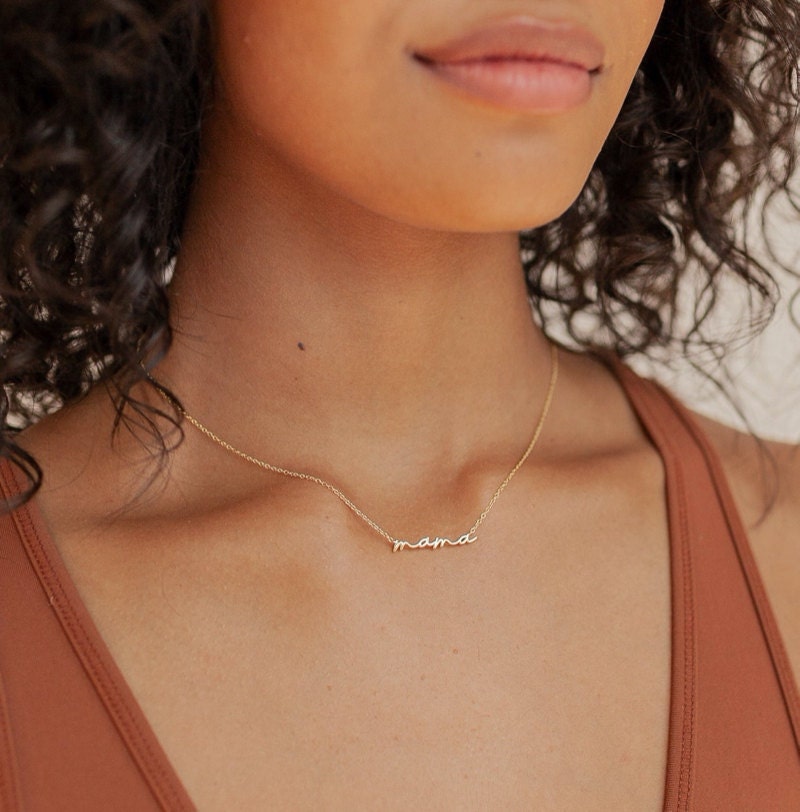 SHOP: Mama necklace from Caitlyn Minimalist, $37
For something so small, this delicate necklace says so much. Show the hardworking mama in your life that she's seen and appreciated with this meaningful piece handcrafted in an elegant cursive.
Jewelry under $75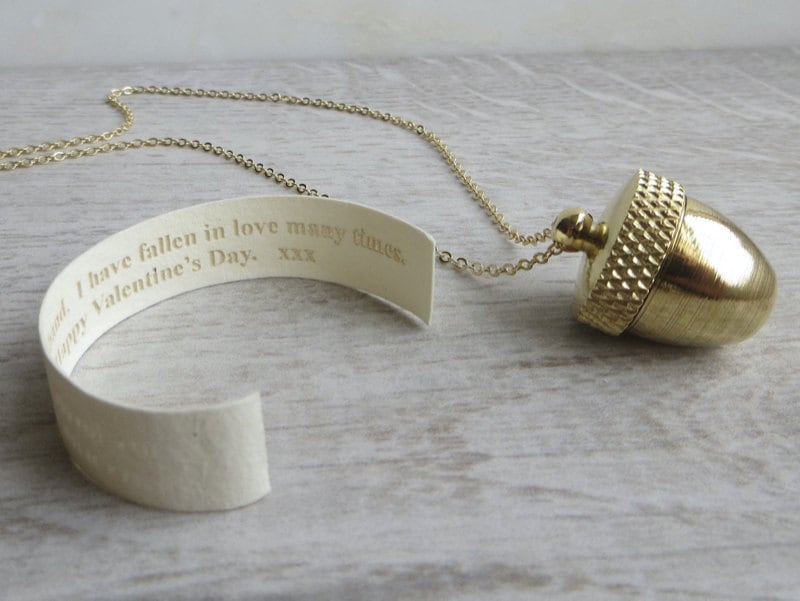 SHOP: Secret message acorn necklace from Gracie Collins, $55
A charming choice for nature lovers, this solid brass acorn pendant untwists to reveal a personalized surprise: your own secret message engraved on a tiny scroll and tucked inside for safekeeping.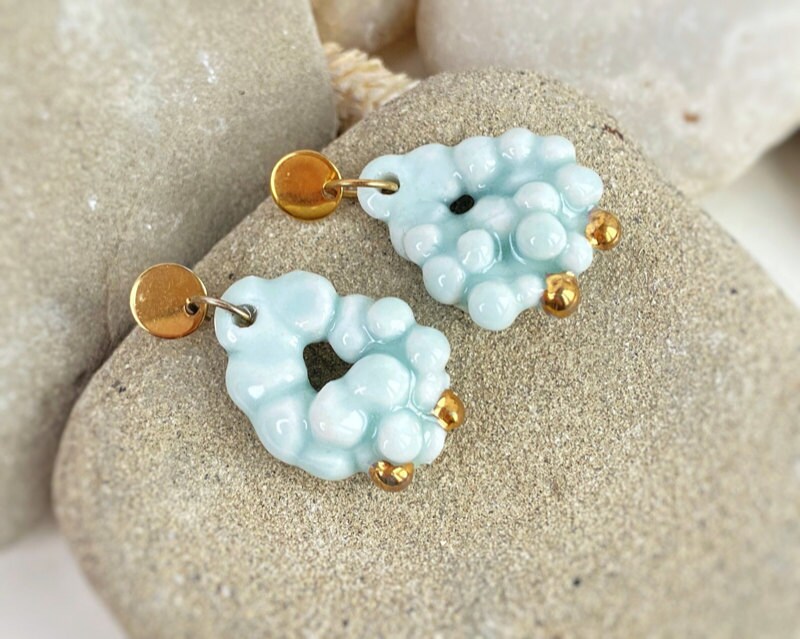 SHOP: Sculpted porcelain earrings from Ara Porcelaine, $69
Like clouds of cotton candy, these sculpted ceramic cluster earrings make a delightful conversation piece that's both lighthearted and surprisingly lightweight.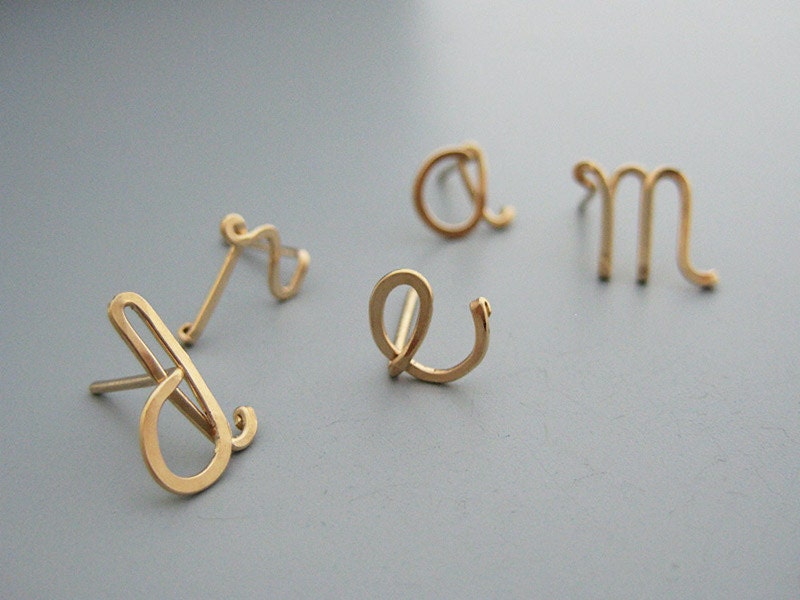 SHOP: Initial studs from Simply Serasi, $55
For an understated ensemble, a pair of tasteful golden posts bearing their initials is just the right amount of special.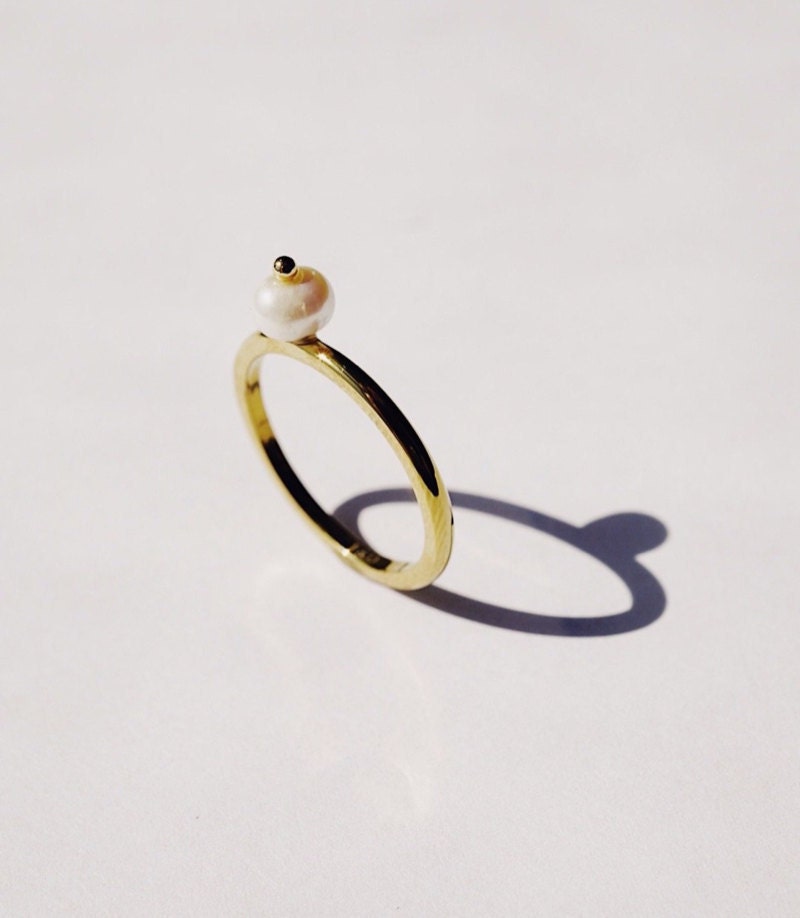 SHOP: Avery pearl ring from Foe & Dear, $34 + shipping
With its single shimmering pearl perched atop a sleek gold band, this dainty stunner will add a petite pop of romance to her hand.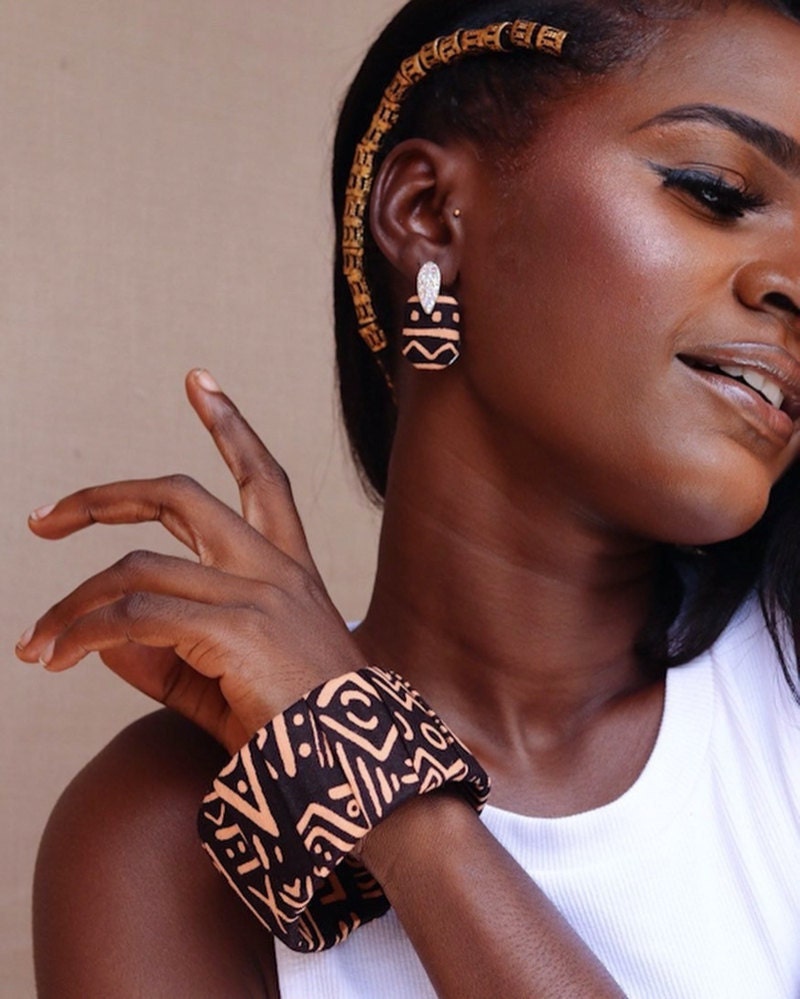 SHOP: Matching earring and bangle set from Cece Finery, from $33 + shipping
This coordinated bangle and earring combo is handcrafted using authentic African wax print fabrics, which boast vibrant patterns perfect for encouraging self-expression. And who doesn't love a matching moment?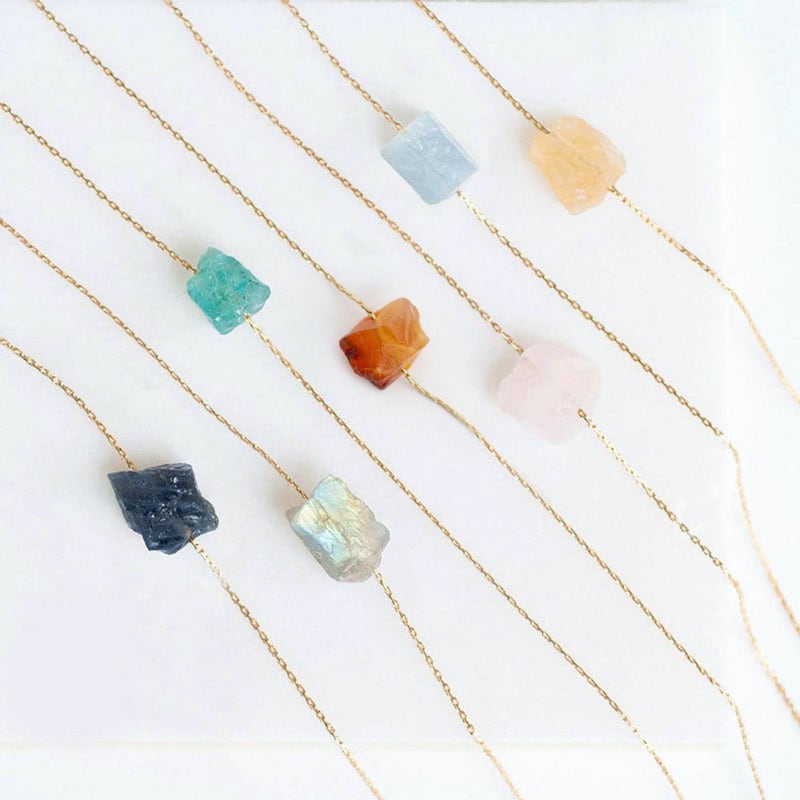 SHOP: Raw crystal necklace from Delezhen, from $40 + shipping
Dainty, but with an edge, these raw crystal necklaces put a boho-chic spin on birthstone jewelry, and can be easily dressed up or down depending on the event. (We personally love them with jeans and simple tee.)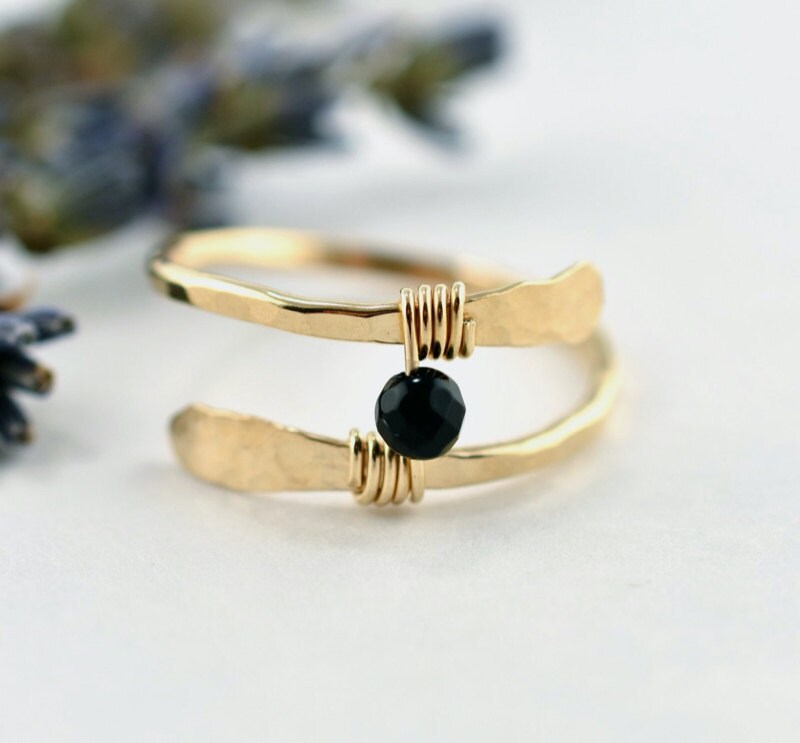 SHOP: Hammered gold wrap ring from Treasure Trove LLC, $60
We're getting majorly enchanting vibes from this hammered gold ring—which artfully balances a black onyx bead in its open, wire-wrapped band—and could also see it as a pretty pairing with your stylish sister's go-to LBD.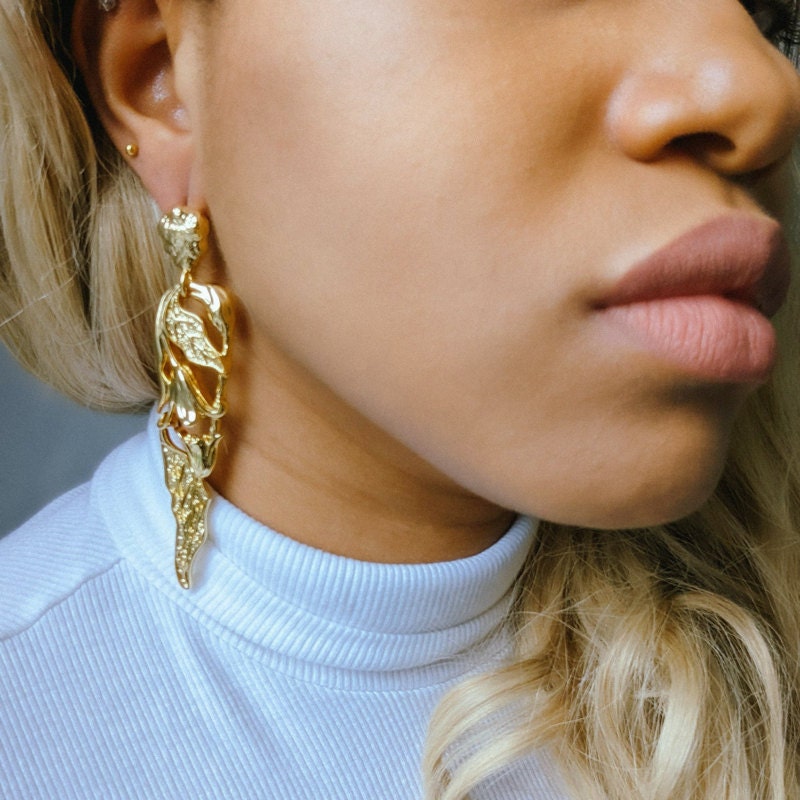 SHOP: Leaf earrings from Zilak Jewellery, $57
Just wow. Your girl who loves to make an entrance will be channeling major main character energy when she puts on these sculptural stunners and dances around town. Handmade in the image of two glimmering golden leaves, this pair of boho-glam beauties also makes a particularly thoughtful pick for outdoor enthusiasts.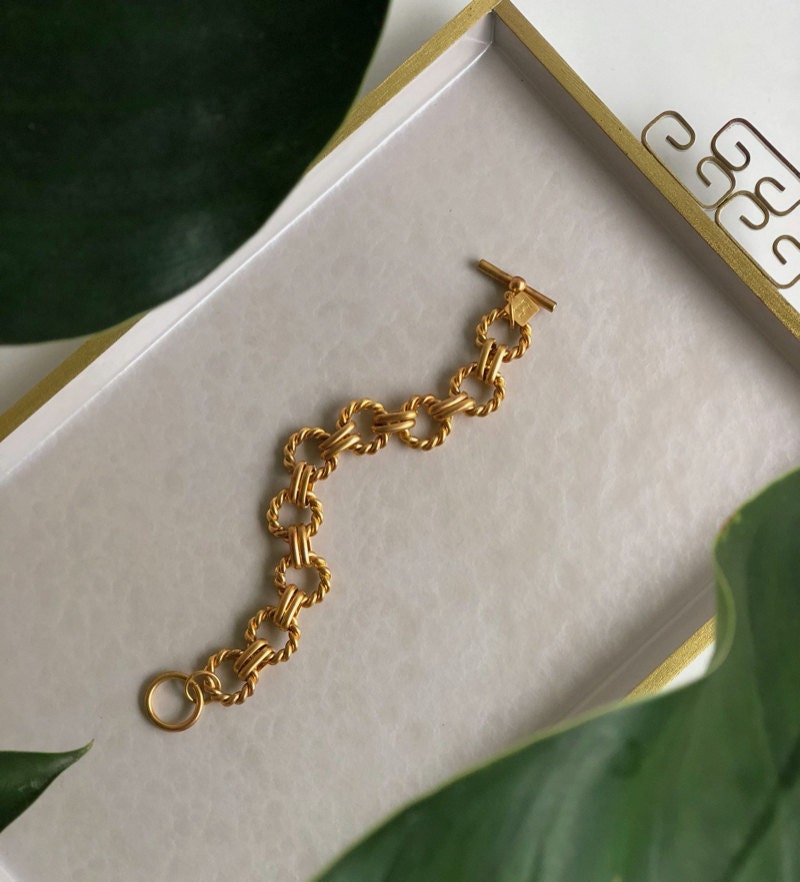 SHOP: Vintage gold chain link bracelet from The Brooklyn Boho, $53
Fact: '90s fashion has made an unabashed comeback, and that means any true trendsetter is going to adore decking themselves out in a chunky vintage chain bracelet and showing off their serious style cred.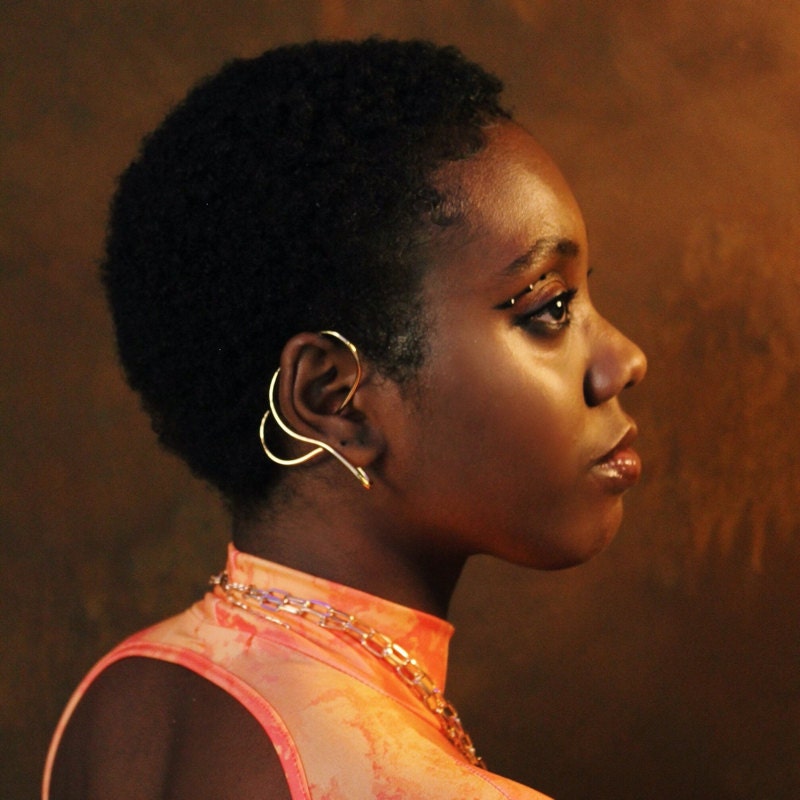 SHOP: Chunky ear cuff from Milgo Awad, $52 + shipping
No piercings? No problem. Your edgy bestie will look absolute fire in this minimalist abstract ear cuff, which artfully complements everything from formalwear to festival 'fits.
Jewelry under $150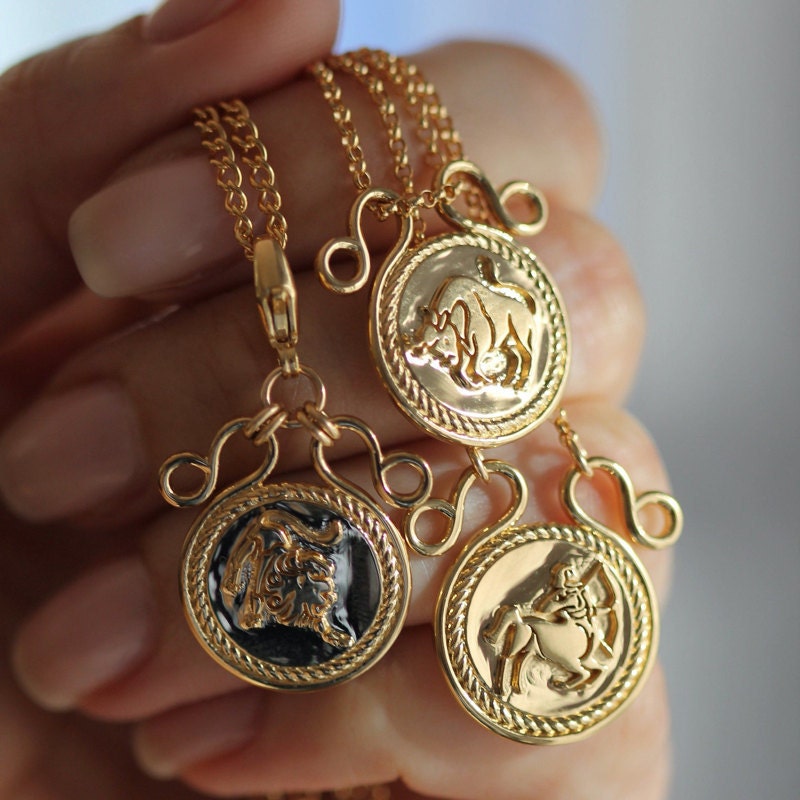 SHOP:: Gold zodiac charm pendant from Leah Yard, $85 (chain not included)
These stunningly substantial zodiac charms will put stars in the eyes of your astrologically inclined special someone, whether they're a spicy scorpio or a class-act capricorn.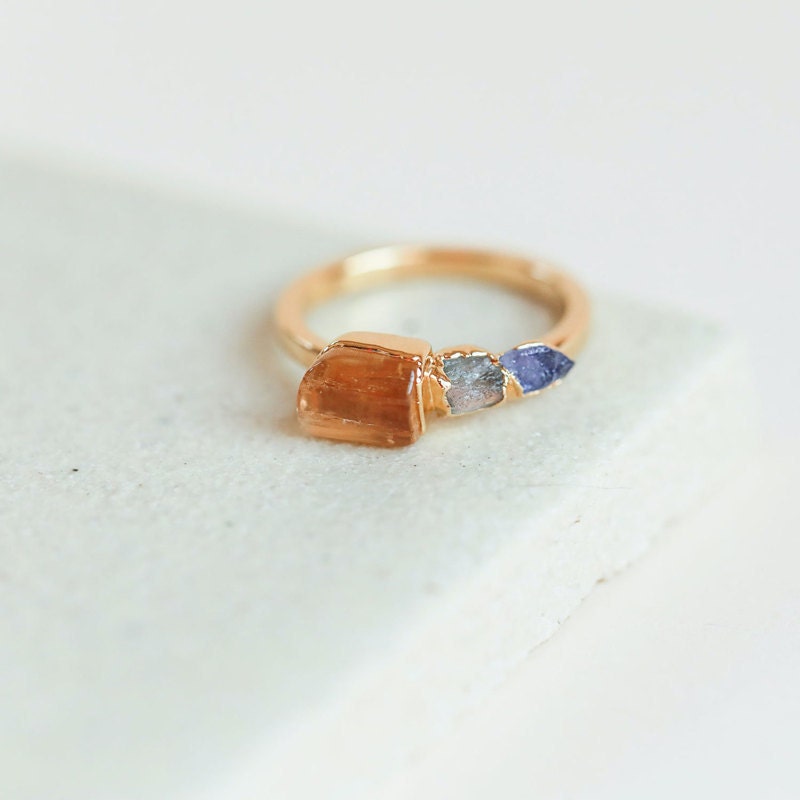 SHOP: Raw crystal cocktail ring from Dani Barbe, $138
Encrusted with a trio of colorful raw crystals in a mix of warm and cool tones, this gorgeous topaz, labradorite, and iolite ring is a lovely pick when you want to treat them to a luxe look that still maintains its everyday, unpolished edge.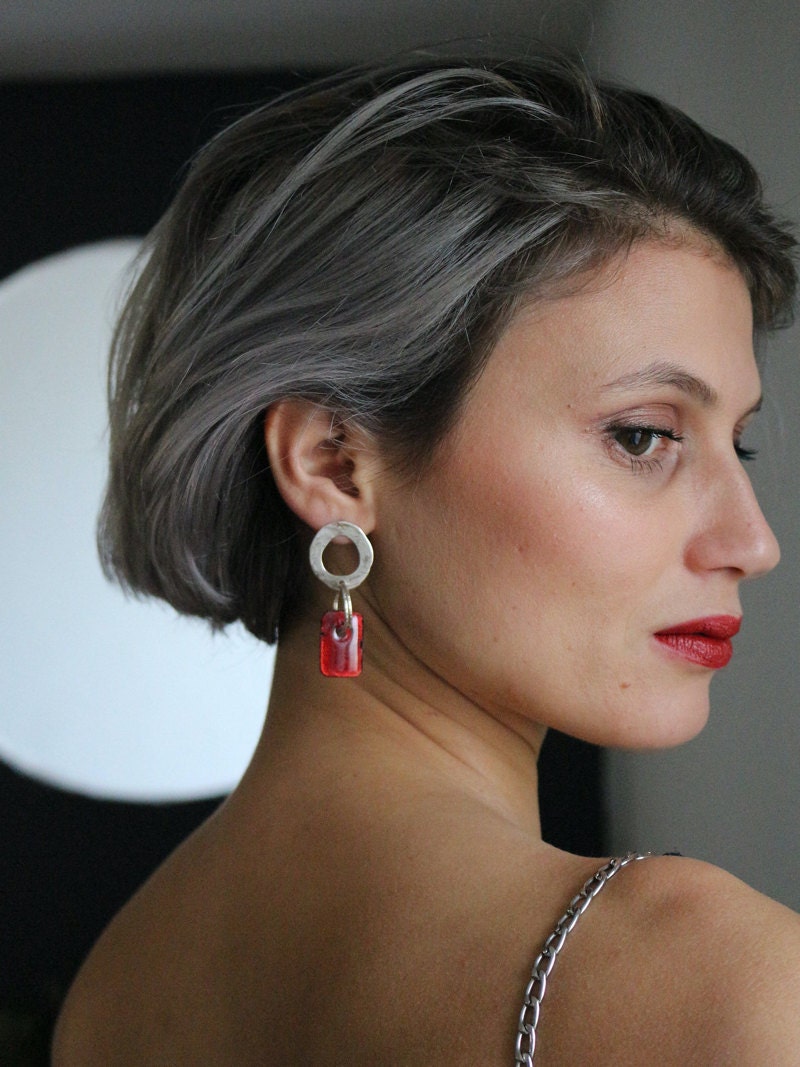 SHOP: Hammered silver earrings from Bijoux ORAJ, $99 + shipping
The sophisticated pairing of a hand-hammered silver hoop with a jewel-toned enamel bead lends this set of earrings a bold, bewitching air that'll beautifully accentuate the face of any artsy type.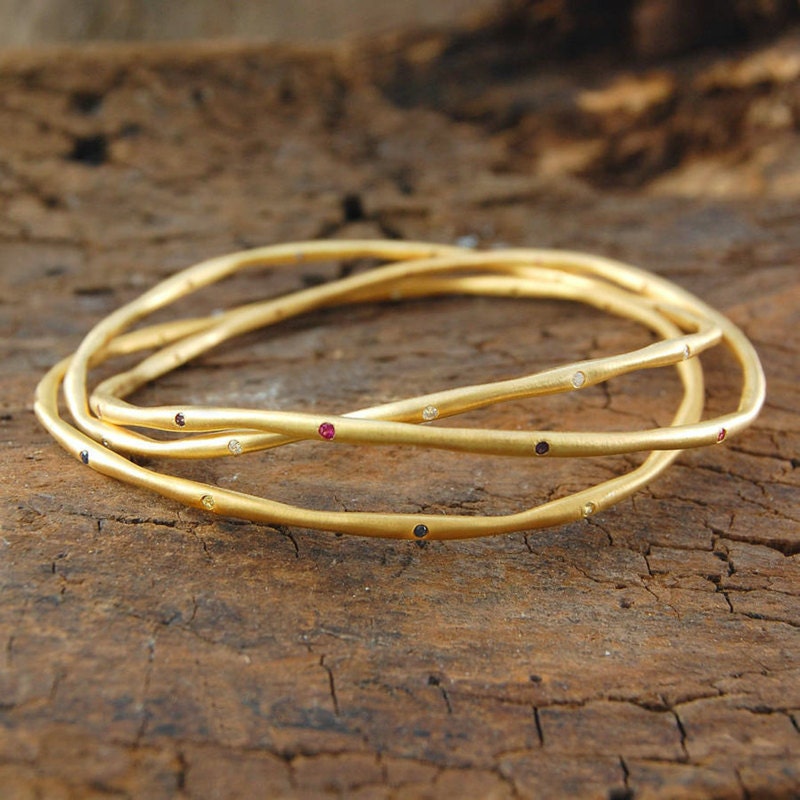 SHOP: Stackable gemstone bangles from Embers Jewellery Shop, $121
Perfect for playful stacking, these slender bangles are bedecked with tiny precious gemstones in three colorways, and offer a subtler, softer take on birthstone layering.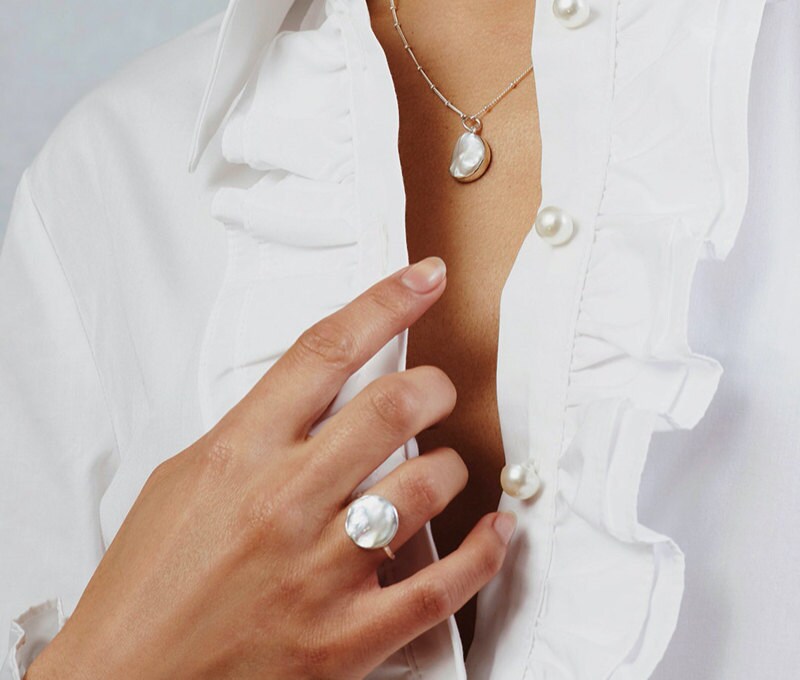 SHOP: Silver pearl matching necklace and ring set from Franki and Felix, $101
The eye-catching organic shapes of the baroque pearls in this beautiful silver set put a modern spin on a decadent classic, and are sure to awaken her inner mermaid.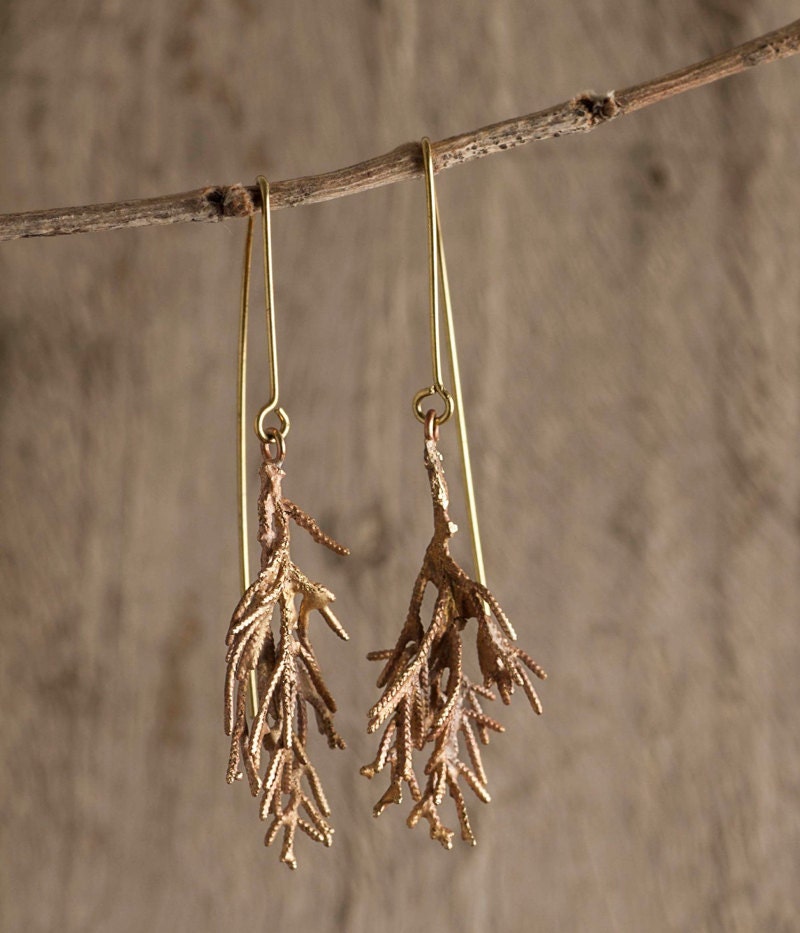 SHOP: Cypress branch earrings from Mai Solorzano, $121
Modeled after the spindly foliage of a woodsy evergreen, these dreamy drop earrings are an ultra-romantic choice for the magical fairy in your life.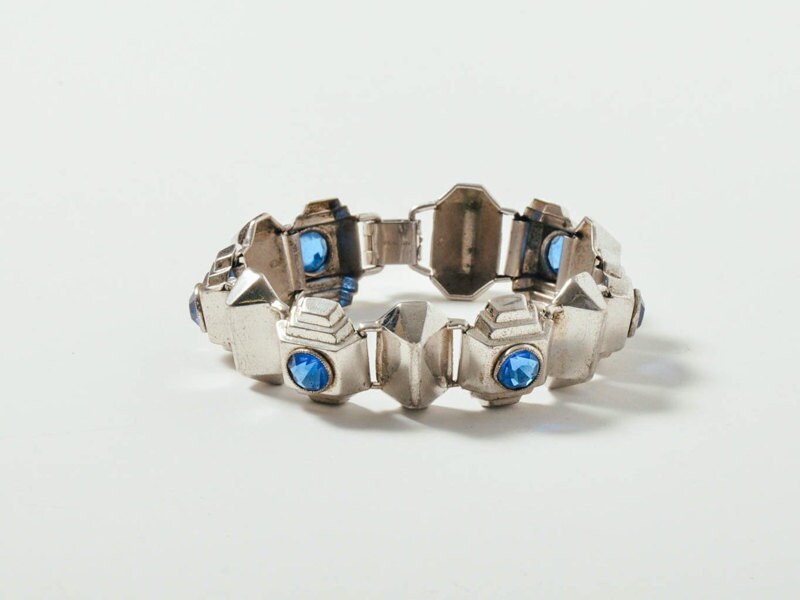 SHOP: Vintage art deco cuff from Maeven Vintage, $95
For the ultimate vintage statement piece, this brutalist sterling silver bracelet sits pretty right at the intersection between funky and luxe.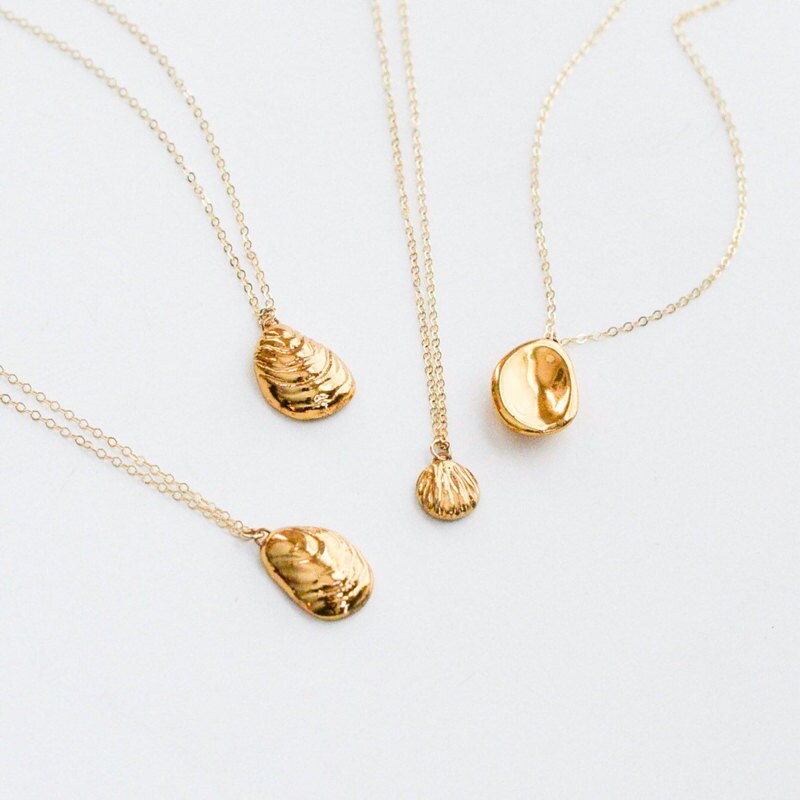 SHOP: Shell necklace from Porcelain and Stone, $116
Collector, coastal grandma, or crustacean-core enthusiast—her heart is sure to swell over a porcelain shell pendant gilded in 22-karat gold. Hand-carved to create a natural texture, each piece is as wonderfully unique as she is.