Need a last-minute gift? These thoughtful present picks are ready-to-ship and ready-to-wow.
The clock may be counting down, but there's still time to grab a thoughtful last-minute gift or two for your loved ones. Many of the small shops on Etsy are stocked up with one-of-a-kind handcrafted finds that are ready-to-ship* in just a few days or less—and we've pulled a few of our favorites here.
Just remember: If you want these last-minute gifts to arrive in time, order soon! Out of time? Etsy gift cards are a unique gift idea and are ready in a flash thanks to digital delivery. If you're feeling crafty, you can even create a DIY gift card holder in the shape of the handcrafted Etsy item you've got your eye on.
Unique last-minute gifts
Just because you're shopping for a last-minute gift doesn't mean you can't find something incredibly thoughtful and beautifully handcrafted. Whether it's dolled up with their initials, their favorite city, a picture of their fur baby, or something else that celebrates how one-of-a-kind they are, you'll find tons of last-minute unique and personalized gifts to make them feel oh-so-special—and they're ready to ship for an oh-so-merry delivery.
1. A last-minute gift for Grandma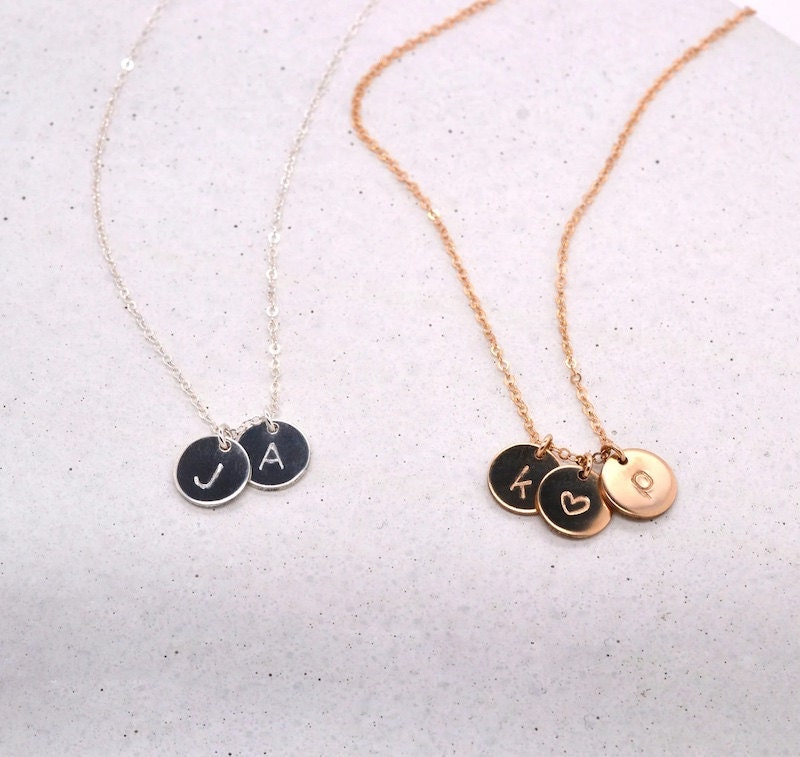 SHOP: Personalized initial necklace from Shadow And Sun, from $39
Initials and name necklaces are always a winner, especially when you're looking for the perfect last-minute gift for Grandma. Customize the number of disks to include all their grandkids' initials for a thoughtful last-minute gift she'll wear every day.
2. A last-minute fifth anniversary gift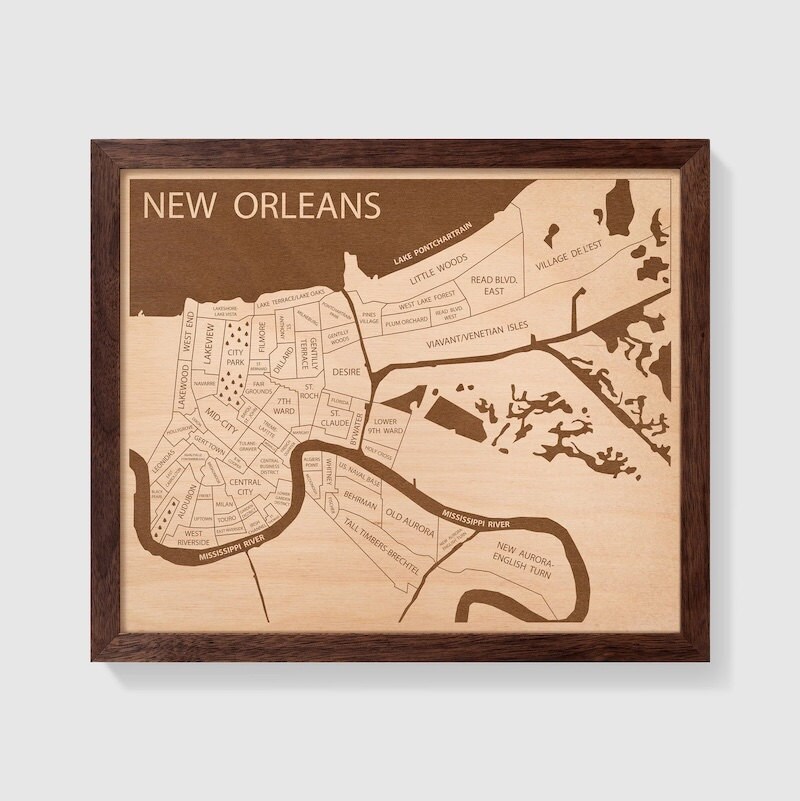 SHOP: Engraved New Orleans city map from Etched Atlas, from $79
Home is where the heart is, and some folks have their hearts in their favorite city—regardless of where they put roots down. A perfect gift for a fifth anniversary (the wood anniversary), these customizable city maps chart the neighborhoods of their hometown, engraved on baltic birch wood for a rustic-yet-refined aesthetic.
3. The best last-minute gift for pet parents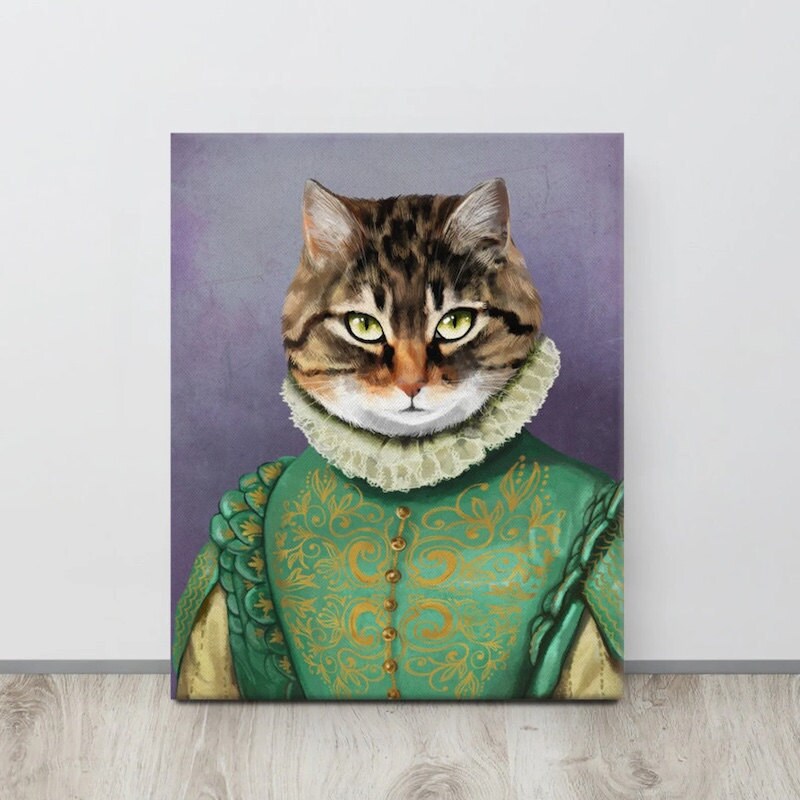 SHOP: Royal custom pet portrait from Homme Sur La Lune, from $59
For the most devoted paw-rents around, these pet portraits memorialize their beloved family members like the royalty they are. Whether their best friend is a regal beagle, a purrfect princess, or a crowned calico, this custom print will delight any pet parent.
Last-minute gifts for her
Show the lucky lady in your life just how much she means to you with a thoughtful last-minute gift she'll actually use. From stylish accessories to personalized jewelry, you'll find thousands of ready-to-ship gifts for her from independent makers on Etsy that will make her special day as bright as she makes yours.
4. The best last-minute gift for your friend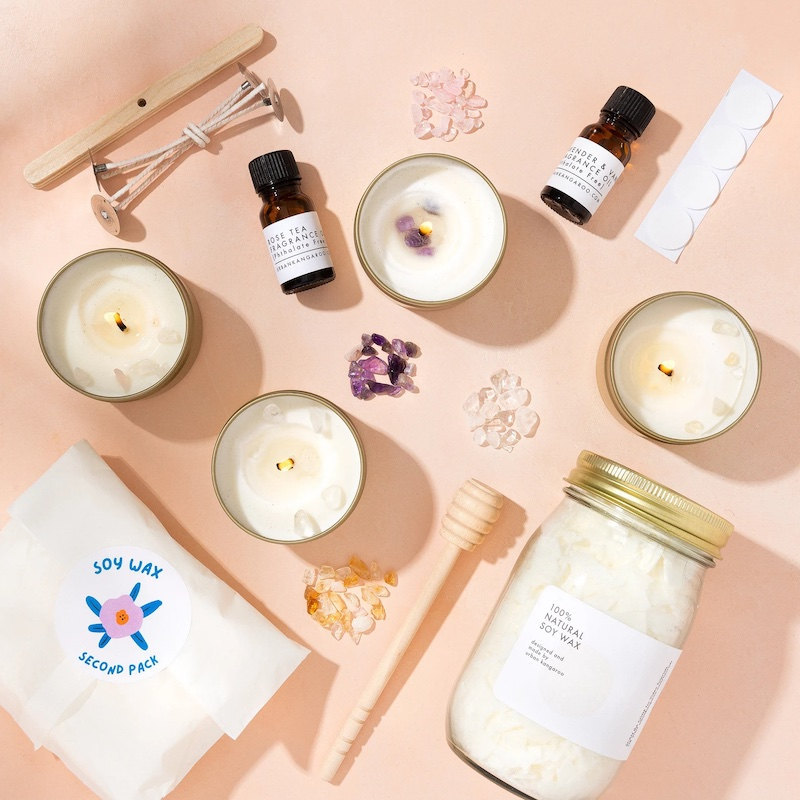 SHOP: Crystal soy candle DIY kit from Urban Kangaroo, $46
Spend a little extra quality time with your BFF this year. The greatest part of this scented DIY kit is the memories you'll make while creating these candles together.
5. The best last-minute gift for Mom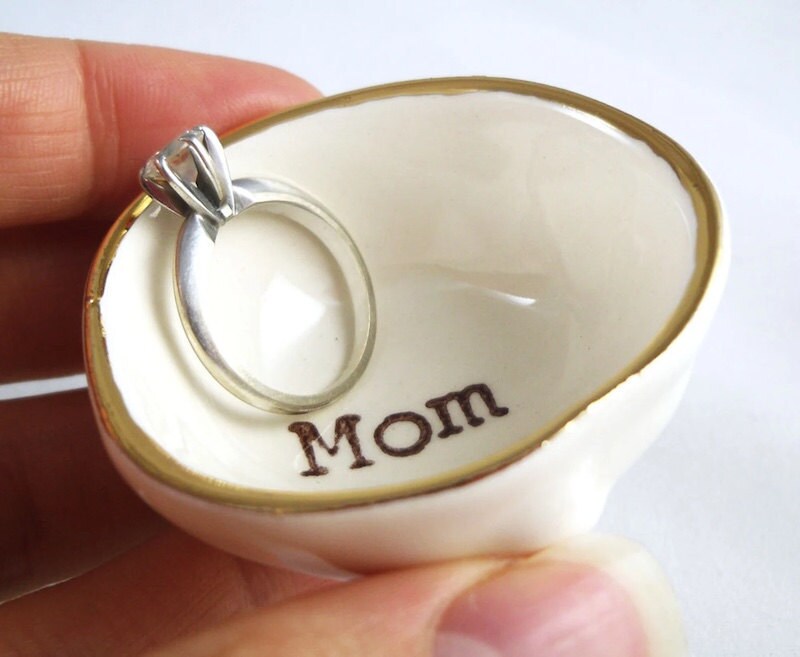 SHOP: Hand-printed ring dish for Mom from Elycia Camille, $15
Give Mom a spot for her rings that feels like it was made just for her with this hand-printed ring dish. Made from white earthenware clay with a gilded gold rim, this ring dish is just the right size for dropping in her rings while she does the dishes or washes her hands.
6. A last-minute gift for lounging in style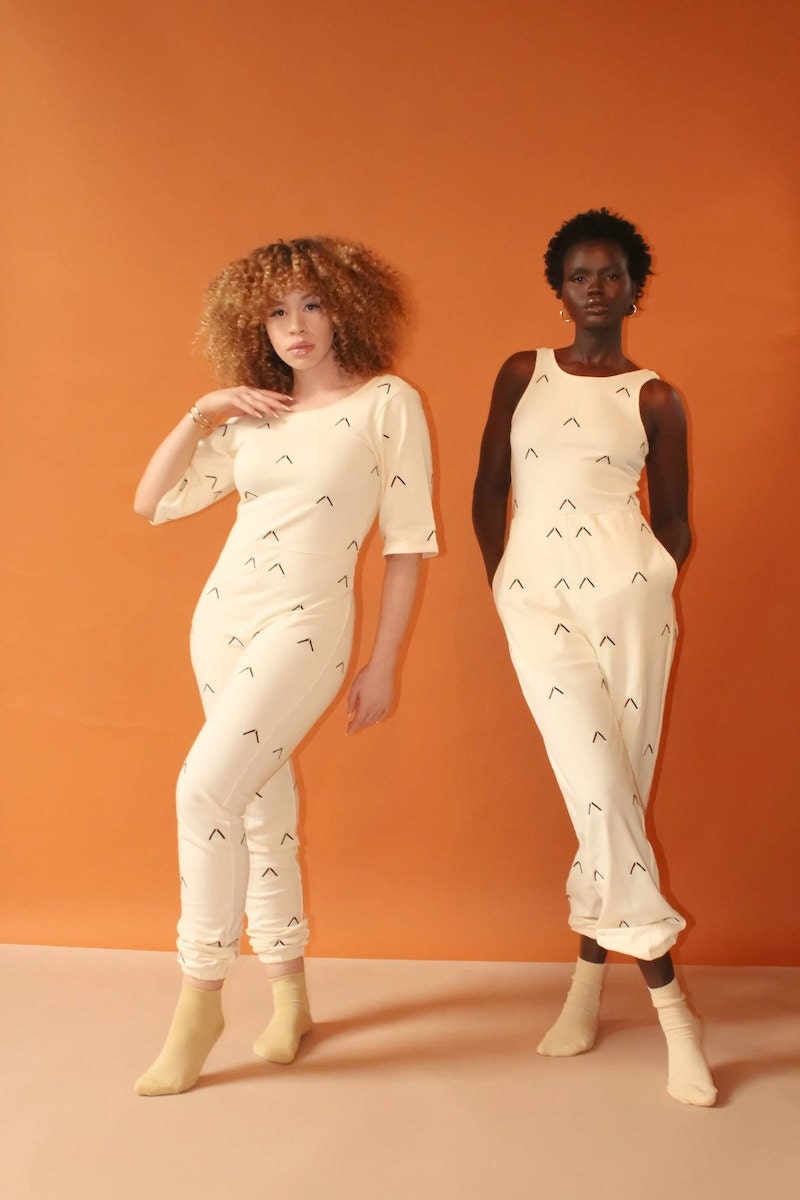 SHOP: Embroidered jogger jumpsuit from Ngo Bolingo, $99
Plan a day watching movies, eating popcorn, and wearing these cute and comfy jogger jumpsuits. Their simple-yet-chic design and pattern are perfectly fit for chilly nights by the fire and Christmas in July.
Last-minute gifts for him
From dads to brothers to boyfriends to friends, the best last-minute gifts for him are thoughtful, preferably personalized, and, of course, ready-to-ship or downloadable.
7. The best last-minute birthday gift for him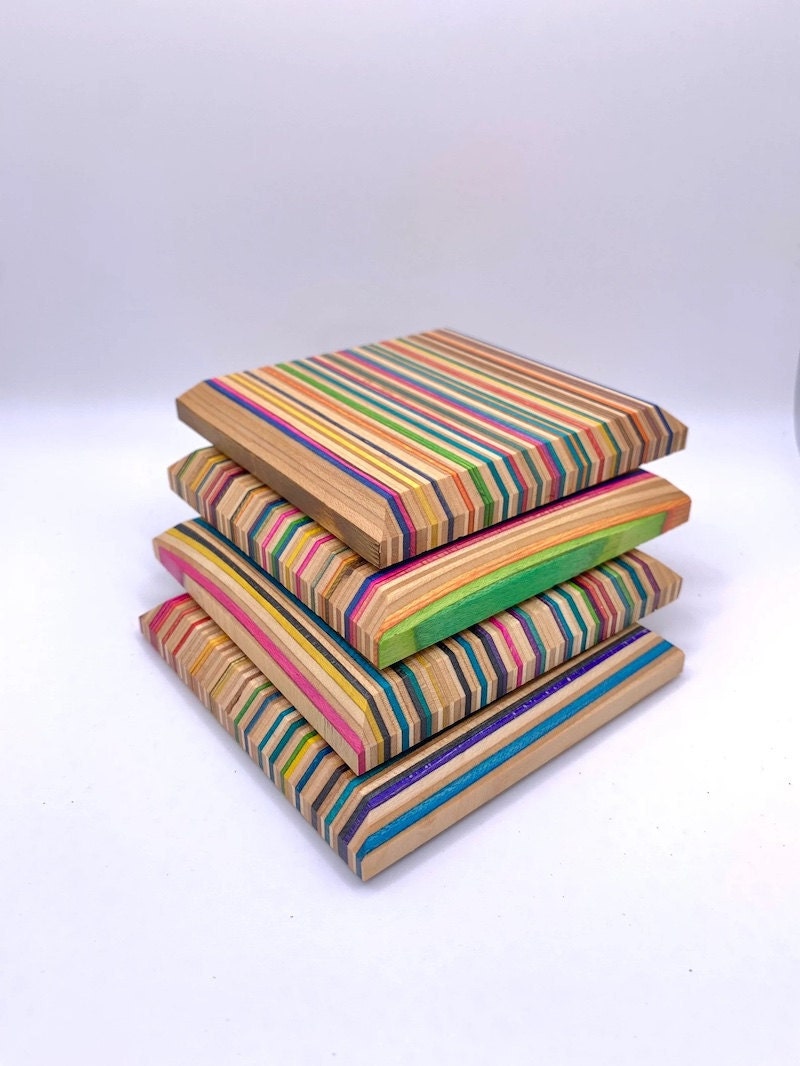 SHOP: Broken skateboard coasters from V7 Design, $45
Whether he's a longboard lover, prefers a penny board, or just loves that California-cool vibe, these coasters will remind him of his favorite extreme sport even when he's relaxing with a drink at home. A radical gift for him made from broken skateboards collected from skate parks throughout southern California, these coasters will do the trick to deck out his living space.
8. The best last-minute anniversary gift for him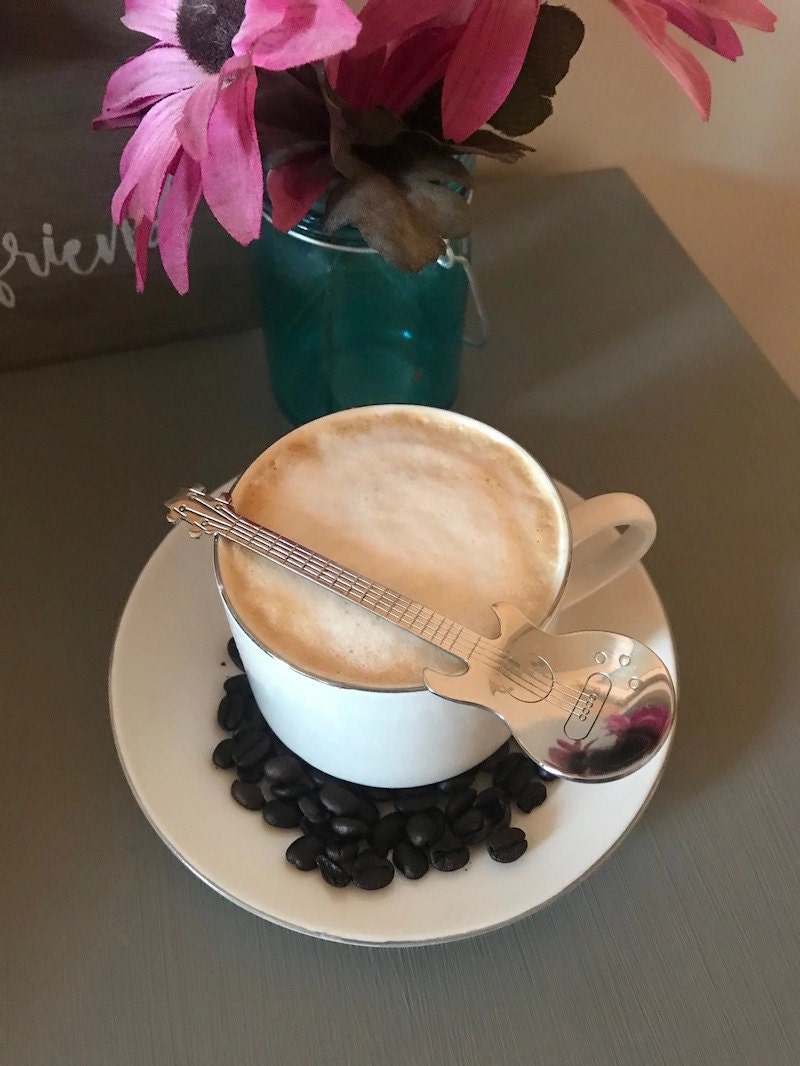 SHOP: Bass guitar spoon from Music & Art Inspirations, $5
For your next cup of coffee together, this musically-shaped bass-inspired spoon will be his go-to as he's testing out the foam on his cappuccino or stirring up cold brew—and he'll think of you each time he grabs for this guitar-shaped utensil.
9. A last-minute stocking stuffer for men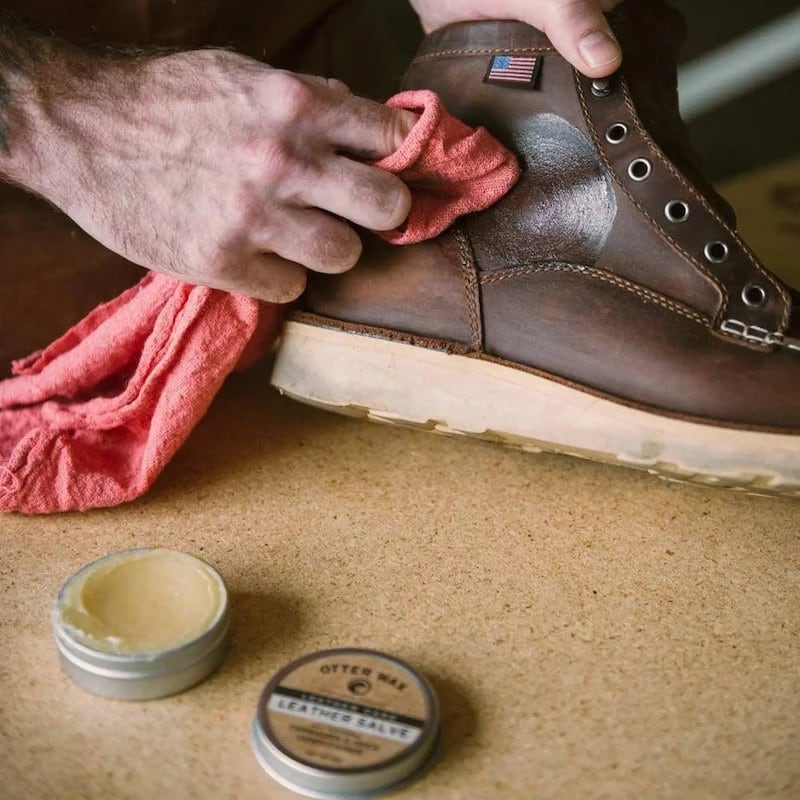 SHOP: Leather salve from Otter Wax, $11
Need a last-minute Christmas gift for him? For his old boots and jackets, this leather salve will condition his favorite accessories so they'll be as supple and shiny as new. Its 2-ounce size makes it a great stocking stuffer or last-minute gift idea for Dad as an add-on to their brand new wallet or belt.
Fun last-minute gifts for kids
Still need a few last-minute gifts for the littlest ones on your list this year? From personalized puzzles and games to handcrafted toys, there are plenty of unique gifts for kids that are ready to ship in just a few days. These thoughtful picks are sure to become treasured keepsakes for years to come, and now you can consider your shopping officially done!
10. A personalized puzzle for the kiddos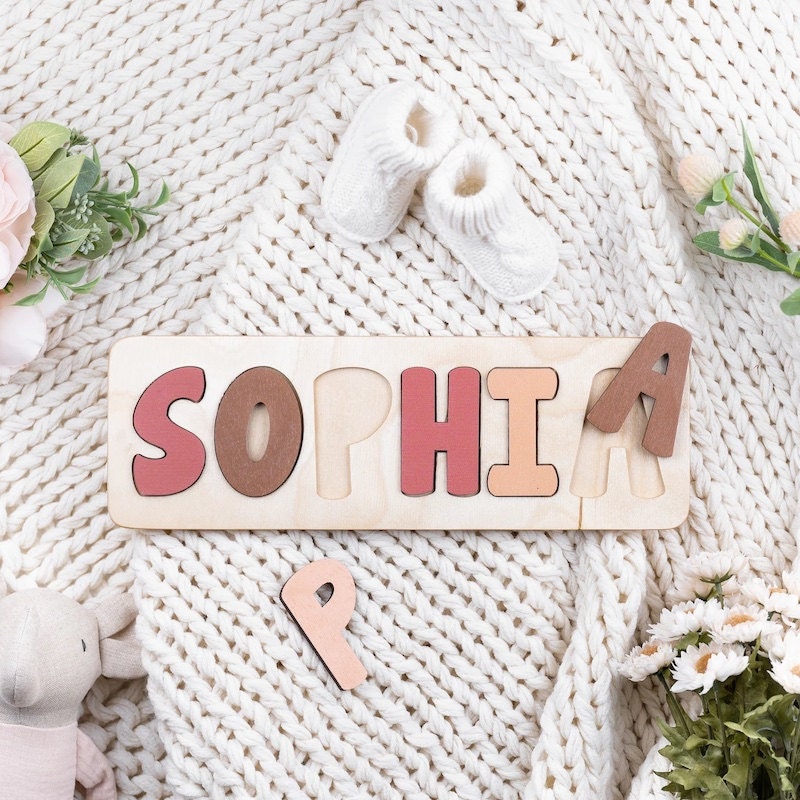 SHOP: Wooden name puzzle from Bloom Owl, from $25
Working on letter recognition and motor skills? These personalized name puzzles make a great toy for young kids, and they come in multiple colors to fit your play area's color palette, making this custom puzzle display-worthy and educational.
11. A last-minute gift to spark their imaginations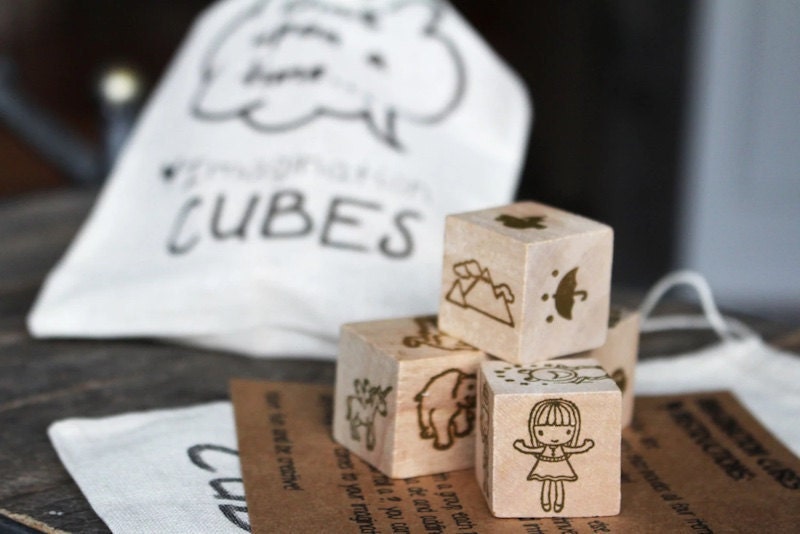 SHOP: Imagination story dice from Blackbird Fly Company, $18
These storytelling dice will be your child's new favorite when playing pretend. Use it for bedtime stories or for long car rides and watch their imaginations run wild.
Last-minute hostess gifts
They always make you feel at home when you come to visit, so a thoughtful gift for their home would help spruce up their already-perfect household. Whether it's a bold print to set the mood for a cocktail hour or cute labels for their next culinary adventure, these last-minute gifts will delight all your favorite hosts.
12. A delicious print for the kitchen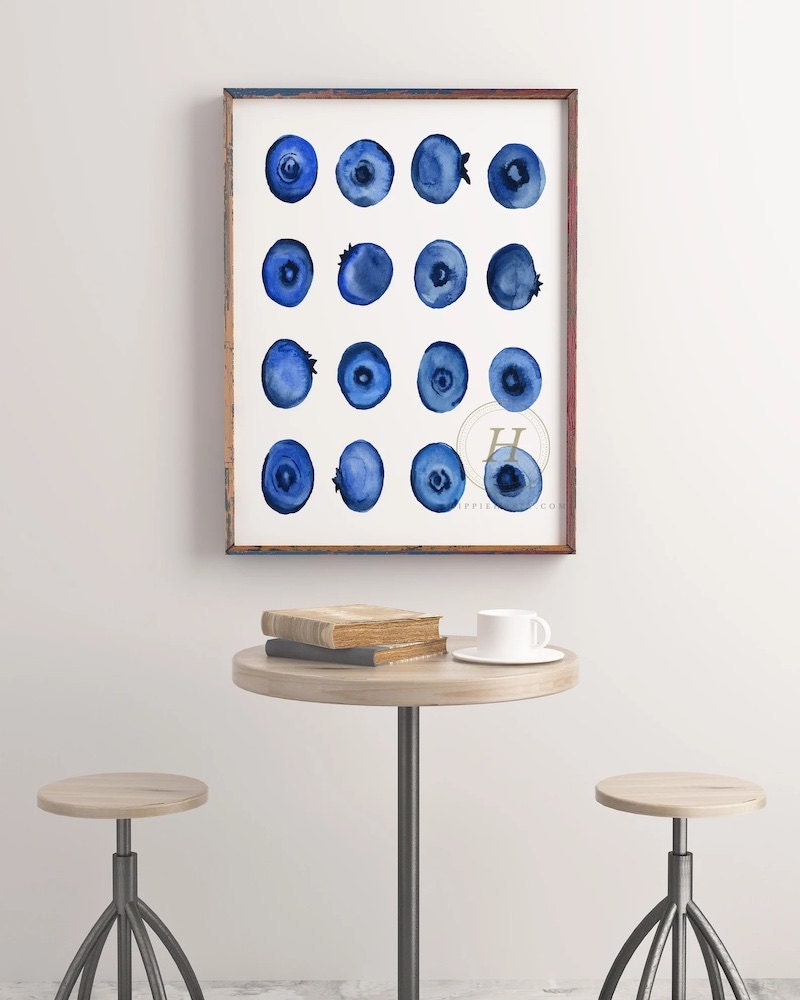 SHOP: Blueberry watercolor print from Hippie Hoppy, from $10
For the hosts who always have the best seasonally-selected baked goods, this blueberry watercolor print will have guests admiring the beauty that these berries have to offer—and make their mouths water for another slice of pie!
13. The best last-minute gift for home organizers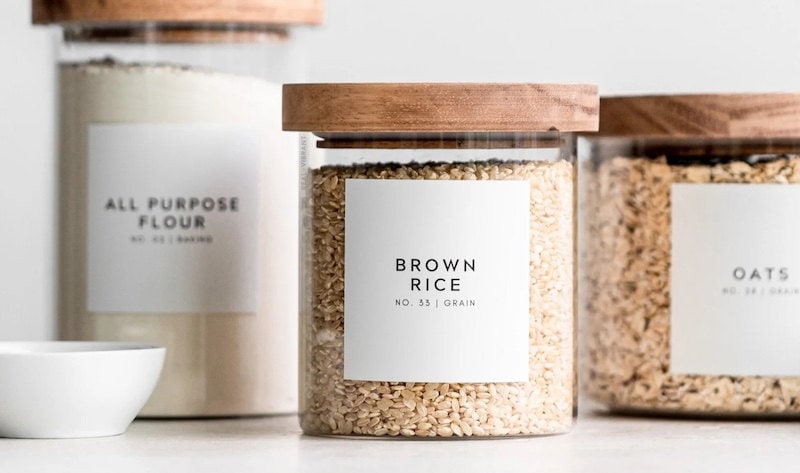 SHOP: Customizable minimalist pantry labels from Real And Vibrant, from $10
The tidiest homes need the prettiest minimalist pantry labels. Enter: These crisp, custom water-resistant labels to elevate your favorite chef's kitchen. These modern labels are a home organizer's dream, so let the joy-sparking begin.
Best last-minute stocking stuffers
The stockings may be hung by the chimney with care—but have you got the stocking stuffers to make each person's sock so sweet? These last-minute stocking stuffers might just end up being the star of the show.
14. The best stocking stuffer to spoil her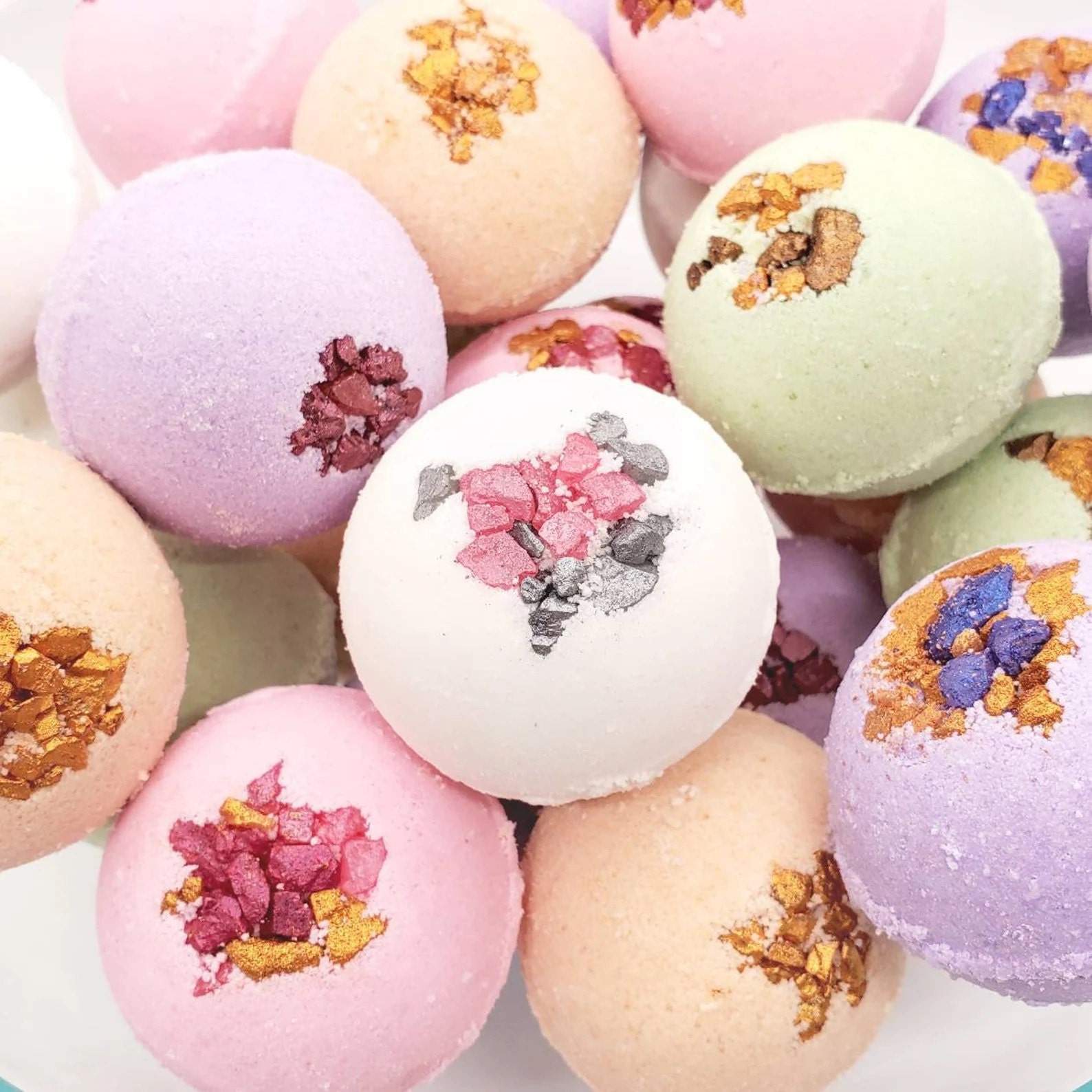 SHOP: Set of 5 mini bath bombs from Shady Acre Homestead, from $27
Give them an opportunity to relax and take a spa day with these bubbly mini bath bombs. Available in over a dozen scents to suit their preferred bath vibe, this fizzy bath set is infused with shea butter for a silky soft feel right out of the bath.
15. The best stocking stuffer for teens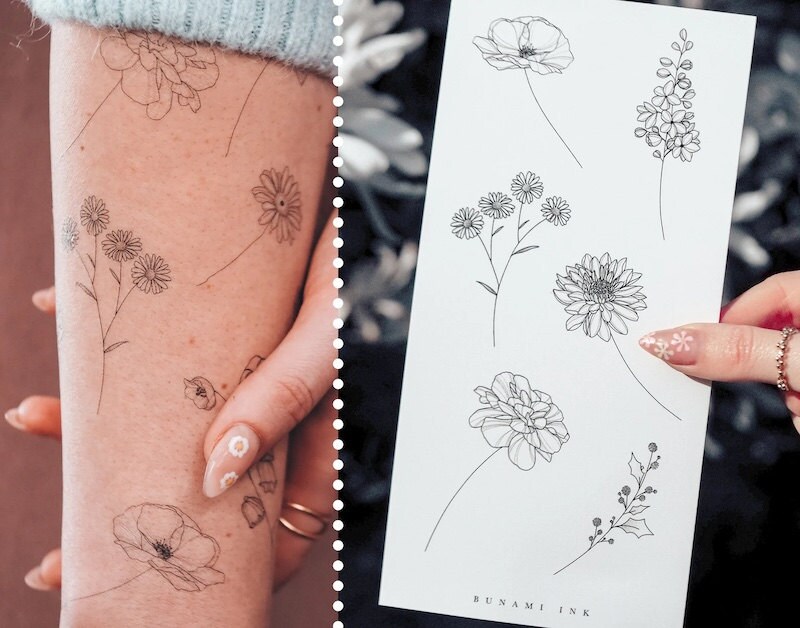 SHOP: Temporary tattoo set from Bunami Ink, from $11
Help them live out their floral tattoo fantasy (without the pain of a real tattoo) with these temporary tattoos. This set features birth flowers for the latter half of the year, so if their birthday was eclipsed by a major holiday, this gift is a great way to celebrate them.
*"Ready to ship" means orders processed by Sellers in up to 3 business days. Actual delivery times will vary. See individual listings for details.