Make your Halloween celebration infinitely cuter with adorable pet costumes.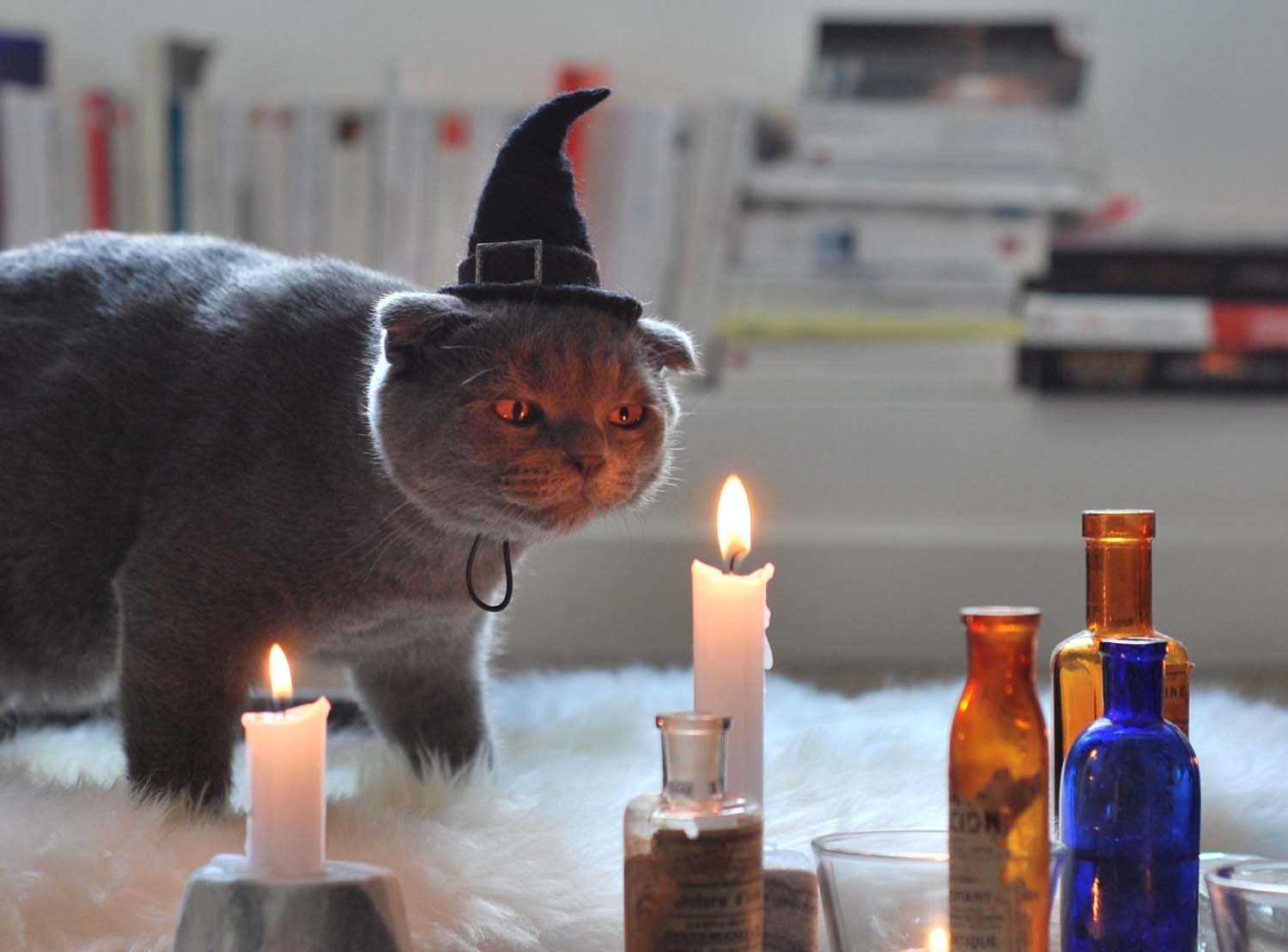 As the leaves begin to fall, Halloween fanatics the world over begin to scheme their latest-and-greatest costume transformation, be it
mermaid
,
emoji, or taco
. Halloween-obsessed pet owners know that no holiday is properly fêted without a photo op of their cat, dog, or even iguana (!) outfitted in 
suitably adorable-slash-hilarious costumes
. There are countless Etsy shops offering pet outfits, but these
three standouts present an eye-popping array of costume options
.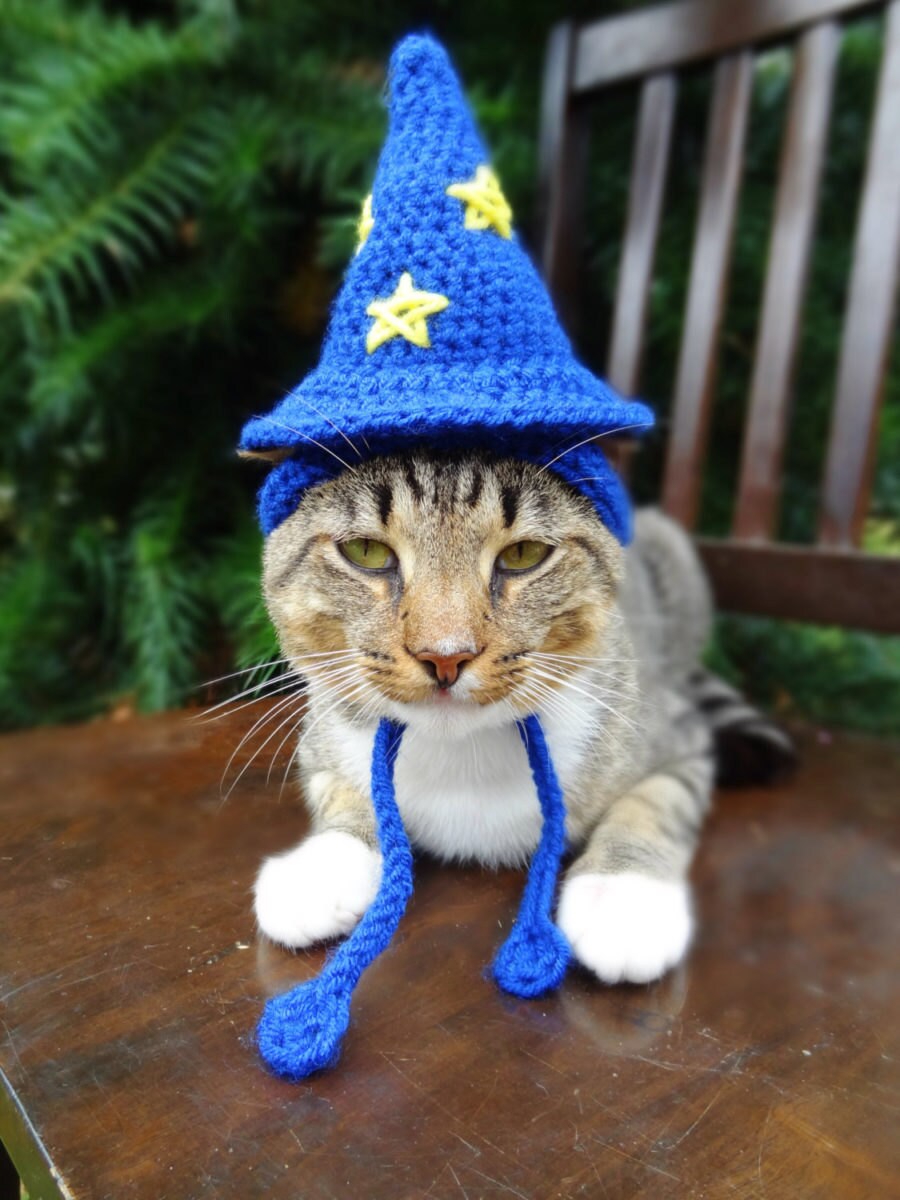 Meredith Langley's
crocheted pet hats
will give your fuzzy best friend the look of an
old-timey aviator
, a
wizard
, or — if those aren't sufficiently tough — a
fearsome Viking
. The South Carolina-based knitter has been selling her hats on Etsy since 2012 and custom-fits her designs based on each pet: Customers send in measurements and she tailors her work to their specifications. There's a wide range of animal models featured in her shop, many recruited from Meredith's own in-house menagerie: Her family has five cats, two dogs, a hamster, a guinea pig, a potbellied pig, and an opossum.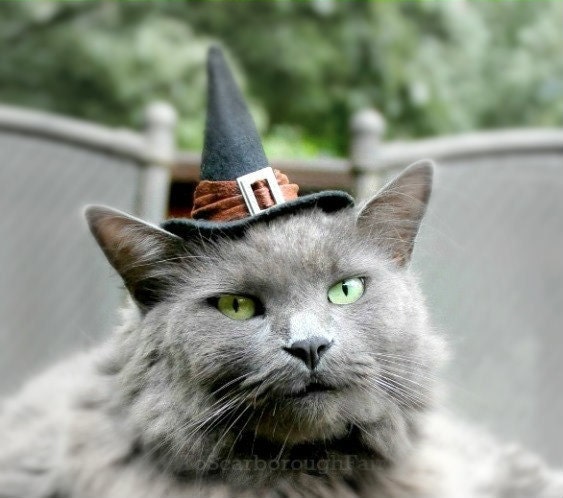 Amélie of
To Scarborough Fair
had the honor of outfitting a cat for one of the most-discussed events in the cute-animal world: the
Puppy Bowl
's 2014 Kitty Halftime Show. For that shoot, she created a felted reproduction of a hat worn by Bruno Mars. If your cat doesn't give off a rock-star vibe, don't fret: To Scarborough Fair also sells toppers to help him or her resemble a pilgrim, a pirate, or a cowboy. Though the process of fashioning the hats can be time-consuming ("The materials and design have to be adapted to the delicate figure of cats," she explains), Amélie calls them "a joy to make." The results, of course,
speak for themselves.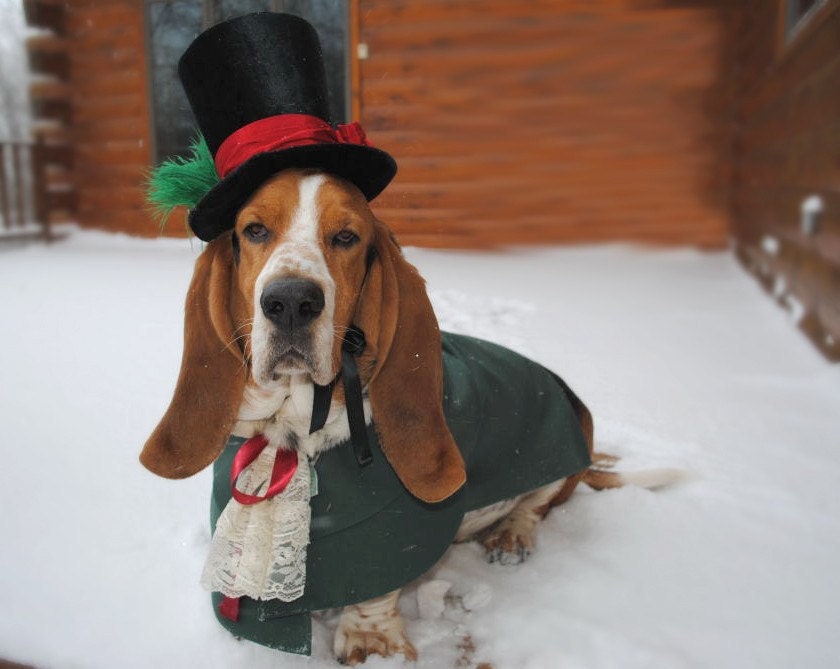 What
Matti's Millinery
lacks in quantity — the shop carries only a
handful of costume designs
 — it makes up for in quality. Hannah Burkhardsmeier's lovingly crafted pieces range from a
Three Musketeers
-inspired getup to a
Christmas Carol
-themed outfit that comes complete with a dapper top hat. Burkhardsmeier has been making pet costumes since 2007, when an outfit she created for her 10-year-old basset hound, Wellington (who models all the pieces in her Etsy shop), won the pet costume contest at a Renaissance fair. Hannah generously shares the credit for her success with her talented top dog: "Wellington seems to know he has a good side. When the camera comes out, he'll turn to a certain angle."
Save