Learn how to elevate your home-office experience with a few key upgrades and these tips from designer and author Christiane Lemieux.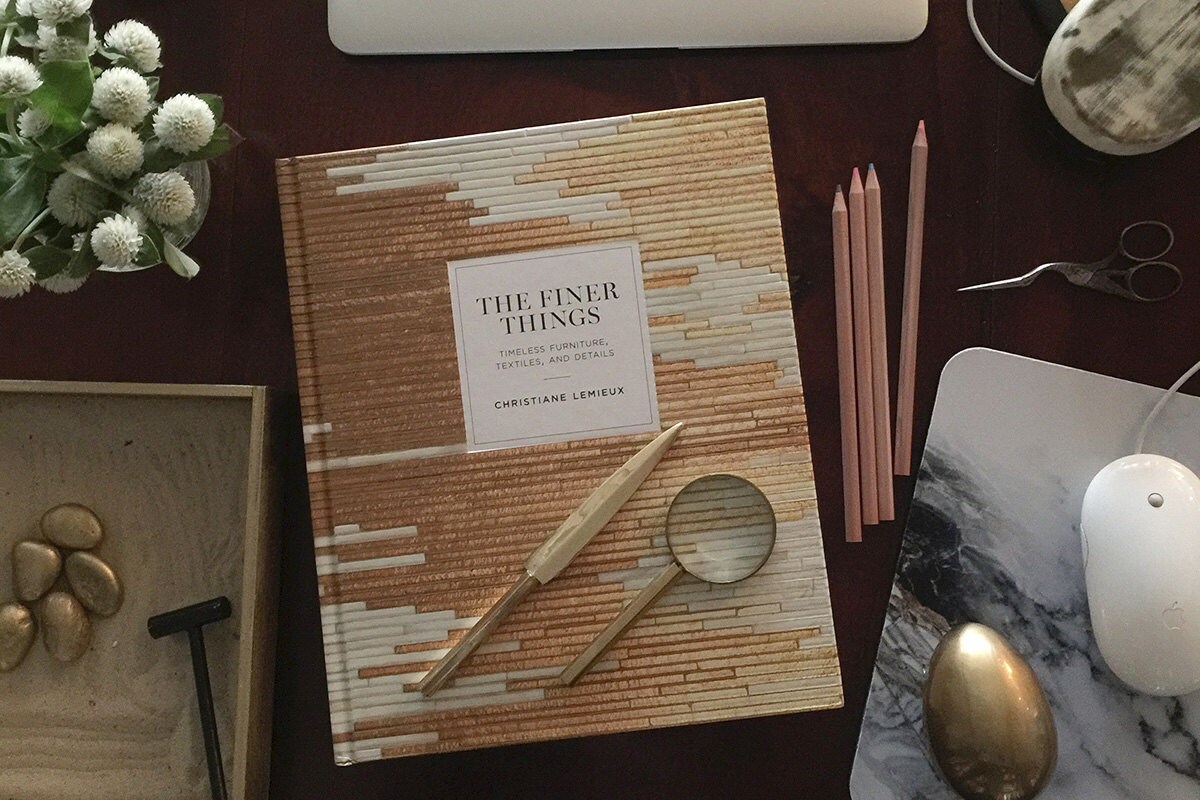 If anyone knows how to elevate a space, it's Christiane Lemieux, the founder of pioneering contemporary home goods brand DwellStudio and author of the popular, rules-shunning interiors book
Undecorate
. While she's best known for her refined, modern approach to
decorating
, her new book,
The Finer Things: Timeless Furniture, Textiles, and Details,
goes back to basics, delivering a comprehensive guide to seeking out the investment pieces that give a space enduring appeal. It's not a little black book, exactly — more like a big gold one — and a desk-worthy reference for selecting, installing, combining, and arranging high-quality foundational, functional, and decorative elements, from wallpaper, art frames and floors to furniture, fabrics, light fixtures and more.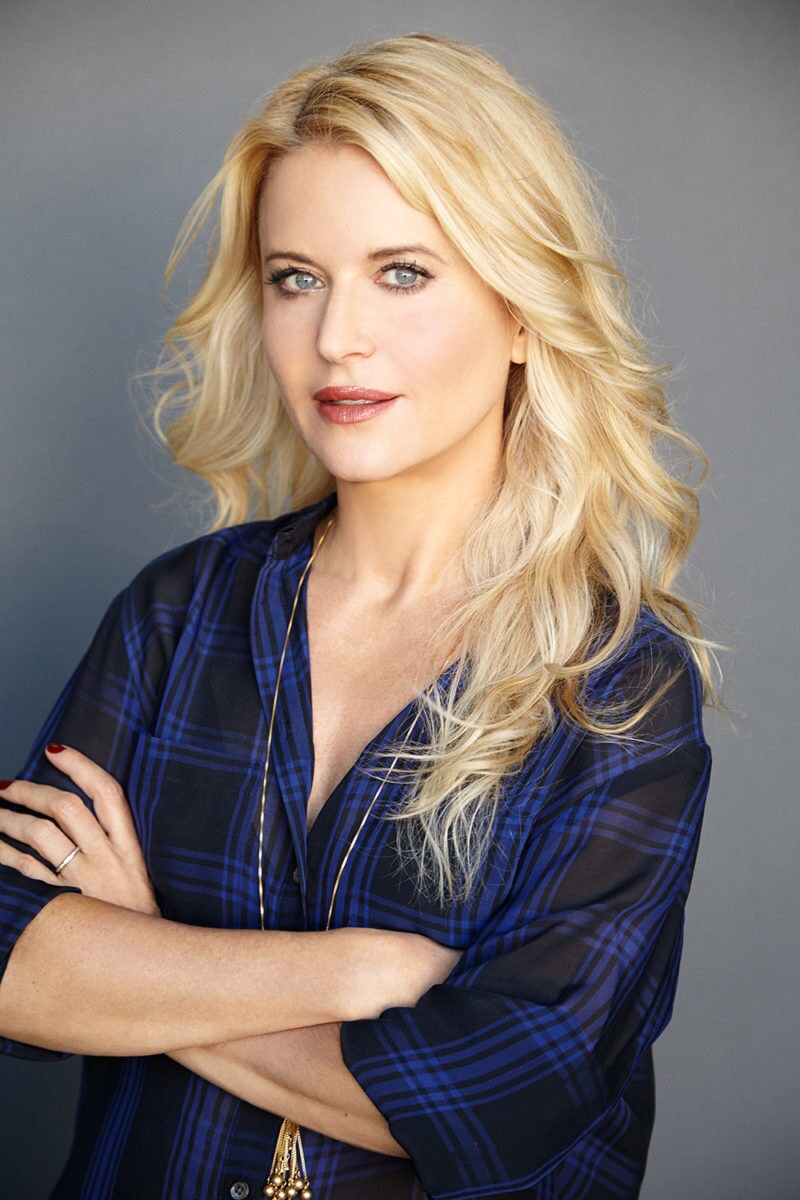 After all, quality pieces are the backbone of the designer's own personal style: "I love clean lines but with luxe materials," she says. "And I love to mix
vintage
and contemporary, because vintage adds patina and texture. The result is layered and beautiful." Since one room in the house that always deserves a little dignity is the home office — whether it's used for dreaming up the next big business idea or signing permission slips for a field trip — we consulted the designer for easy ways to add some polish to your personal workspace.
Read on to learn how to make your desk a delight — and pick up a copy of The Finer Things for even more transformational interiors advice.
Step One: Pare down the plastic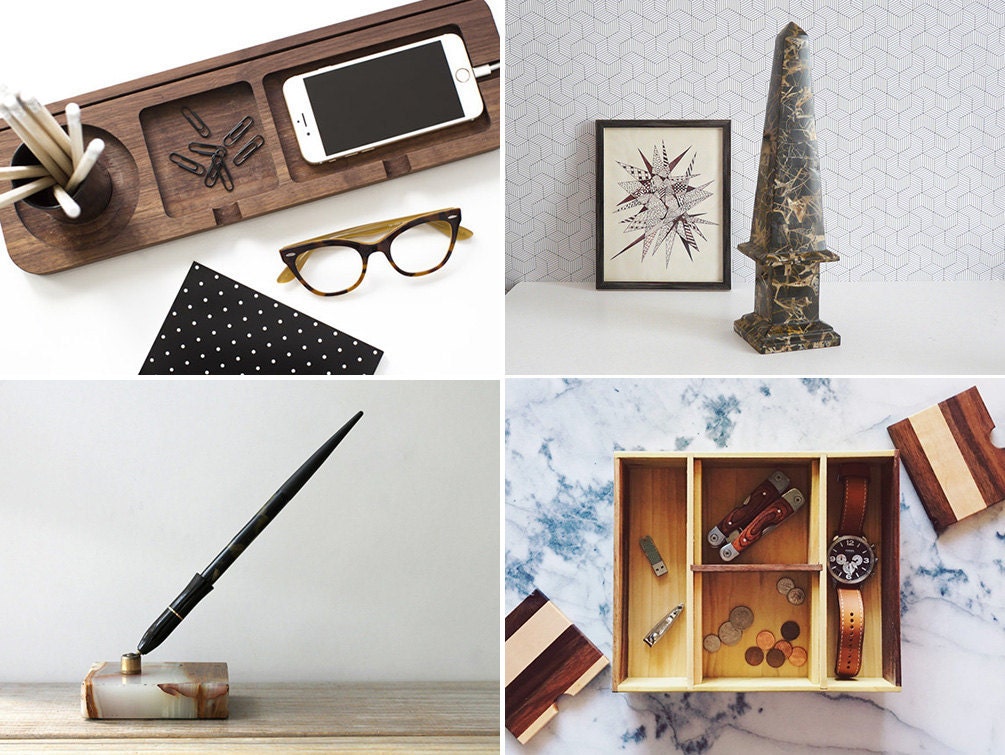 Replacing a few flimsy objects with weighty, elegant ones goes a long way toward setting a sophisticated tone. "I love mixed materials like marble, brass and wood," Christiane says. "Don't get stuck in the idea that desk accessories have to be plastic. You can make your desk as beautiful as your living room."
Step Two: Borrow a little library style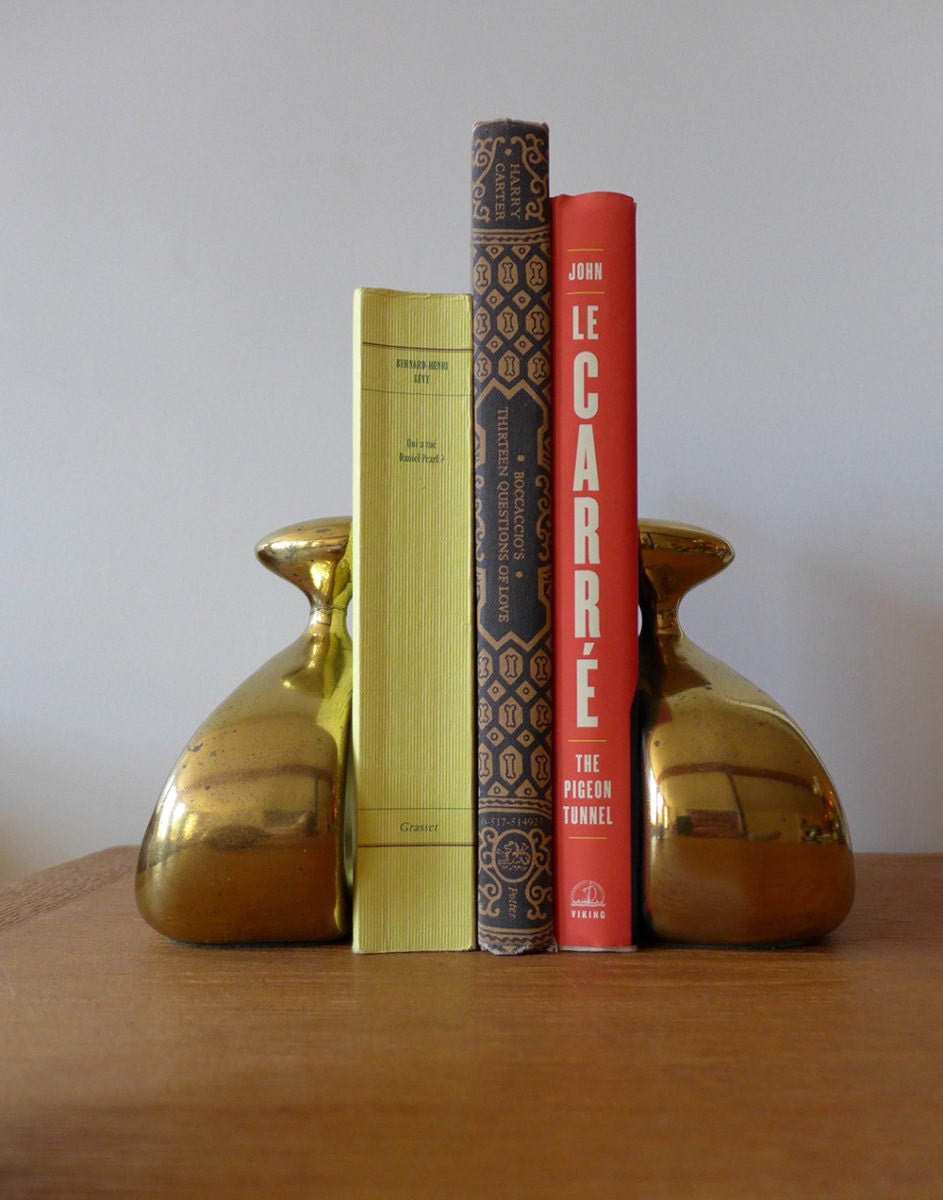 Whether it's the contents — or just the covers — that inspire you, assemble a small reference collection within arm's reach. "Take a few books off the shelf and put them on your desk for a chic mini-library of the volumes you use most," says Christiane.
Step Three: Leave room for humor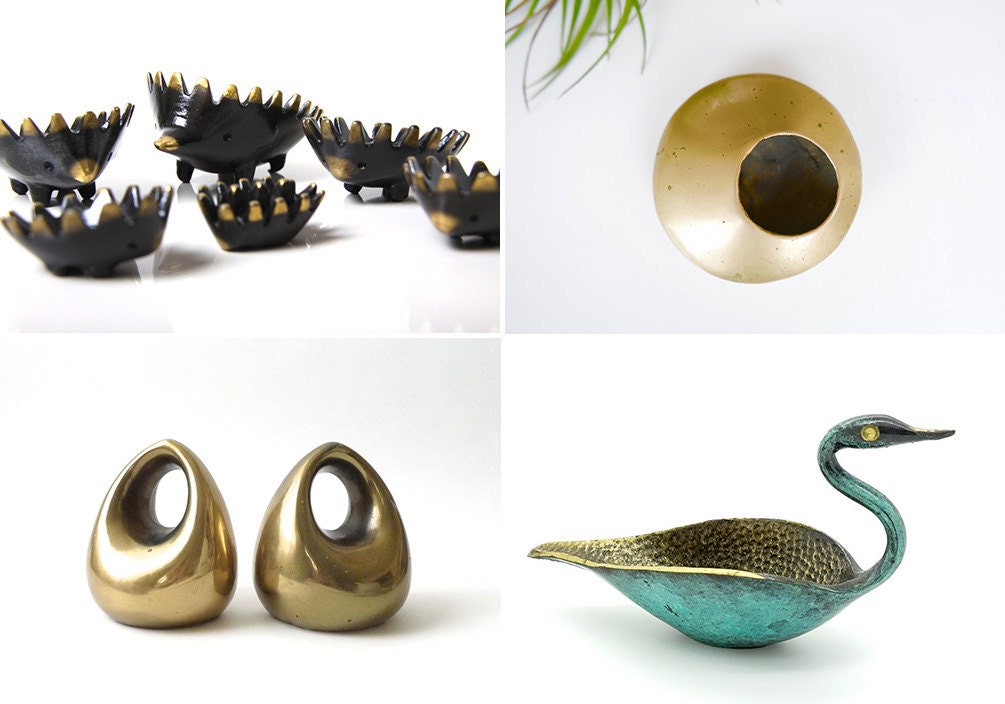 "Don't ever be afraid of a little whimsy," Christiane says. "It's a conversation starter and an icebreaker in an interview or meeting, plus people love to pick things up off your desk when they are nervous, frustrated or even excited. It's always good to have a hedgehog on hand."
Midcentury work
from designers like Ben Seibel, Carl Aubock and Walter Bosse hit the sweet spot: "It's modern, hip and timeless at the same time," Christiane says.
Step Four: Embrace change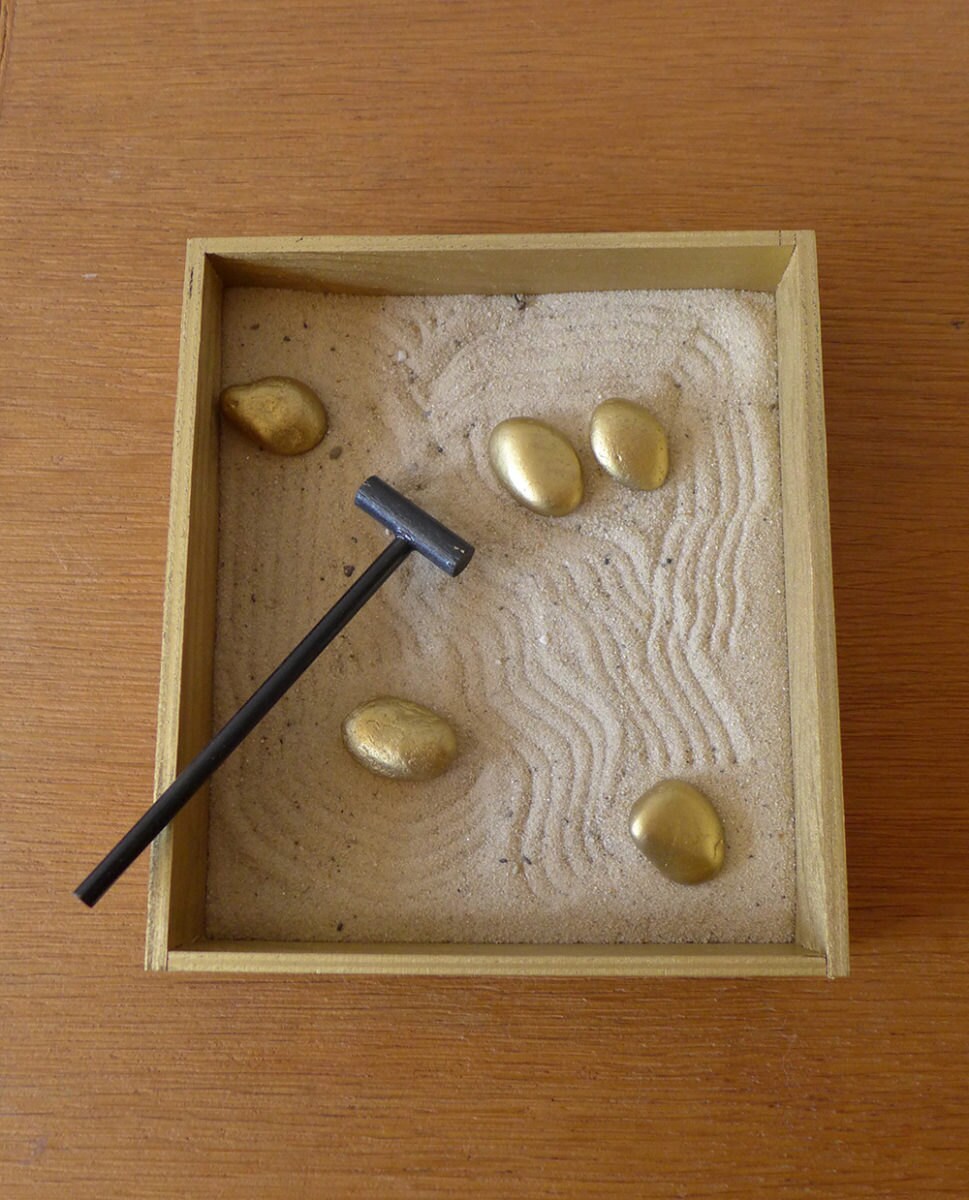 Incorporating an object with some movement can keep a workspace from feeling too static — and there are plenty of options beyond those perpetual-motion kinetic desk sculptures with the clacking balls. "I love this rock garden because is it a little retro and hip and very fun to play with," Christiane says. "Plus, everyone needs a little zen."