by Katie Hawley
Call off your search! We've got go-to gifts for all your favorite fellas, handpicked by celebrity chef Roy Choi and more of our most stylish friends.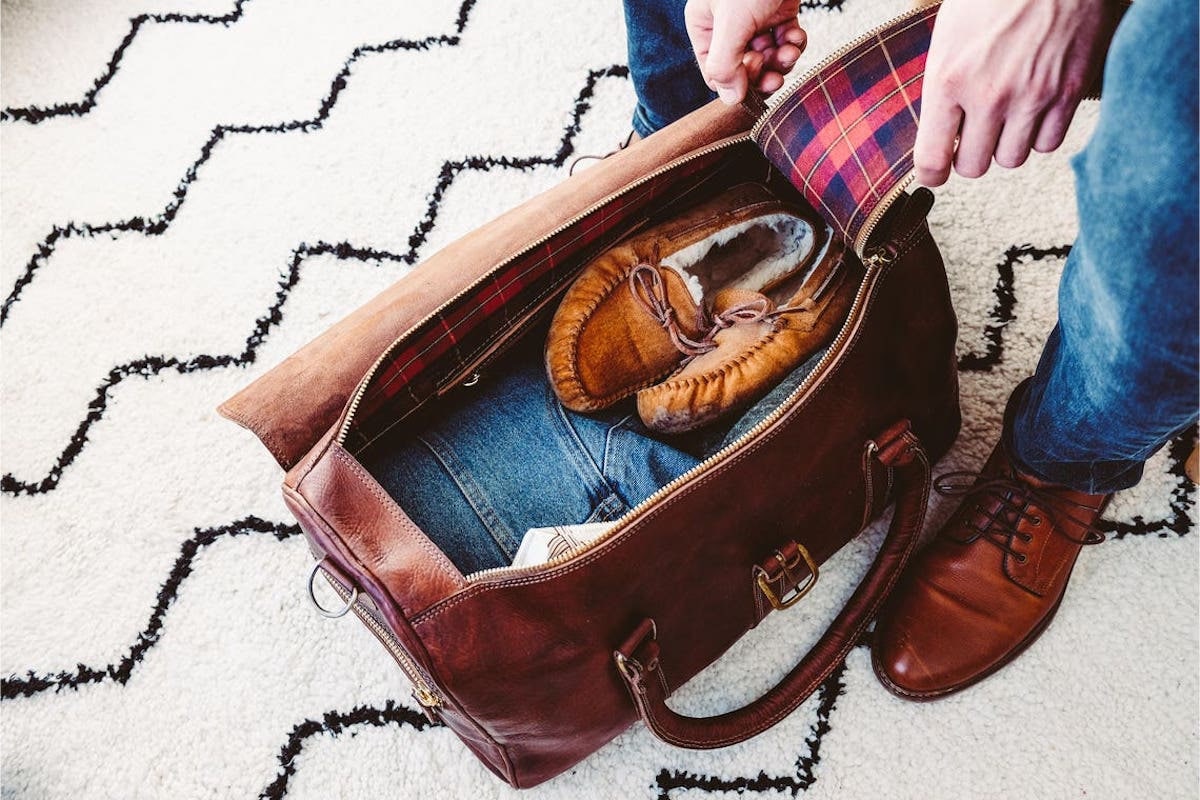 "Find what makes you smile and it'll probably make the recipient smile, too." Wise words from celebrity chef and food truck fanatic Roy Choi, who took a break from making magic in the kitchen to share some of the unexpected, grin-inducing guy gifts topping his list this year. And he's just one of eight stylish fellas, including design-minded home cook Dan Pelosi and self-proclaimed "king of cozy" lifestyle blogger Wes Taylor, who we tapped to handpick this pro list of presents. From nature-inspired barware and warm wool slippers to funny socks and bird feeders, the one-of-a-kind finds below are sure to delight any discerning dude in your life.
A custom record ledge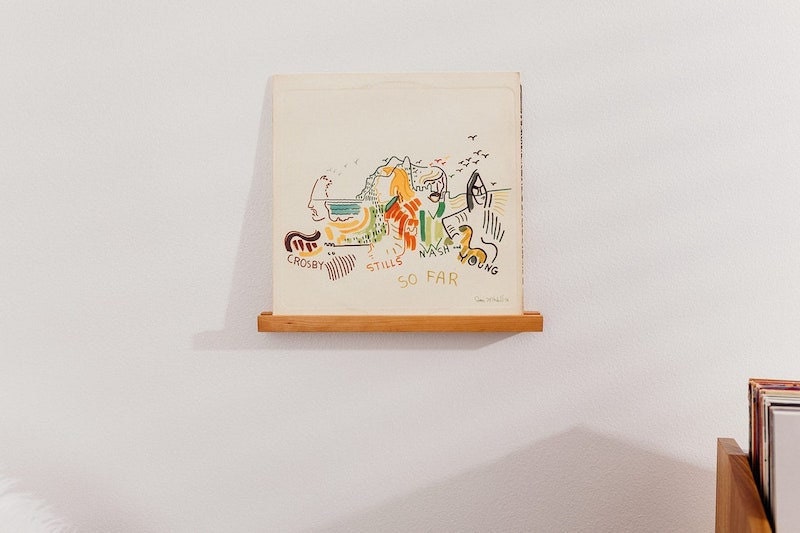 SHOP: Custom wood record ledge from Divider Records, $23
For the designated DJ with a playlist for every occasion, a solid wood record ledge—available in walnut, oak, maple, and cherry finishes—will let him proudly display the top album in this week's rotation.
A multipurpose bandana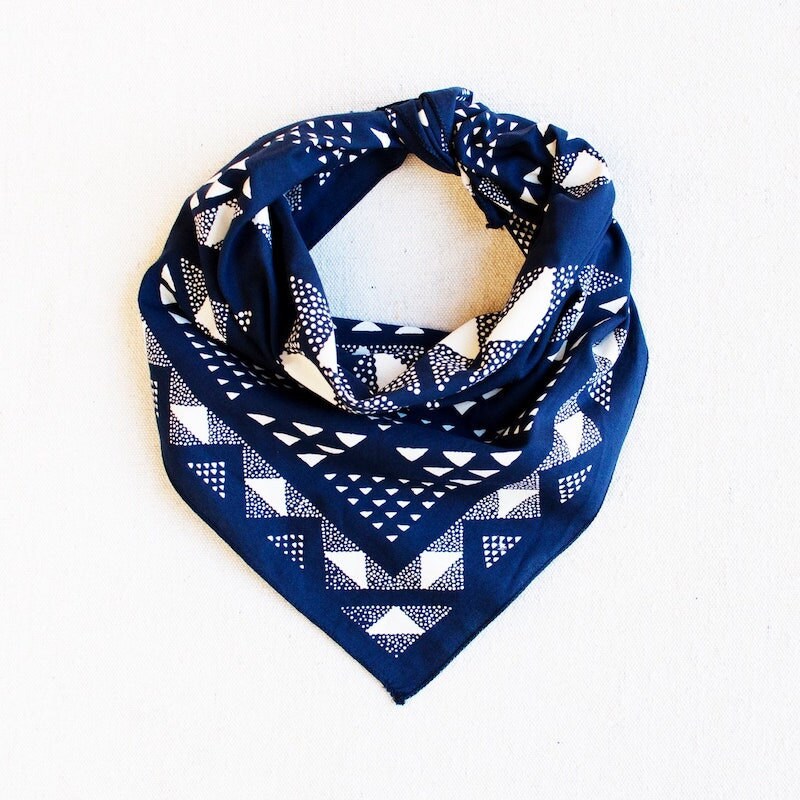 SHOP: Cotton blue bandana from Maryink, $16
Stylish and versatile? We're sold! This 100% cotton kerchief comes pre-washed for extra softness and looks equally great tucked in your pocket, tied to a knapsack, or wrapped around your head or neck.
A retro-style print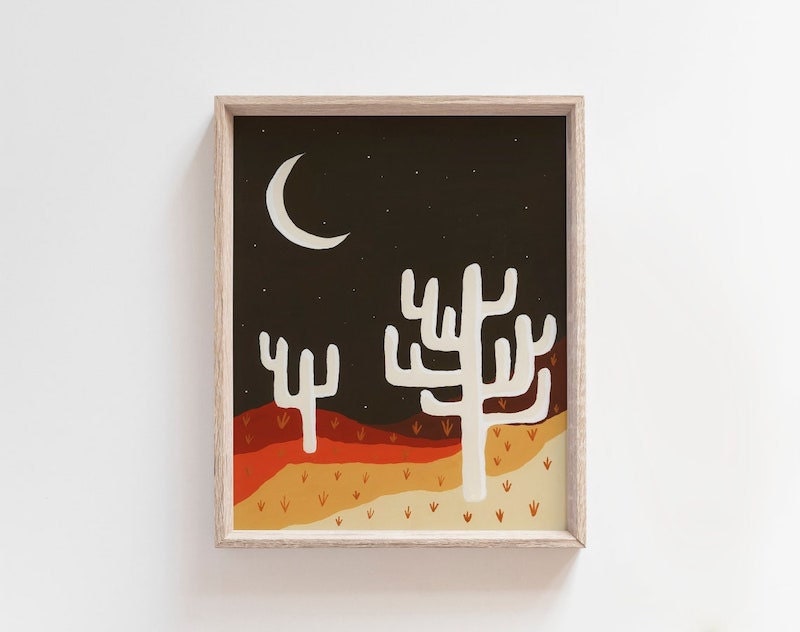 SHOP: Western desert print from Maile Lani, $24
With its dusty warm hues and subtly starry sky, this western-inspired print will make a welcome addition to the living room wall of any free-spirited cowboy who feels drawn to the desert.
A DIY cheese kit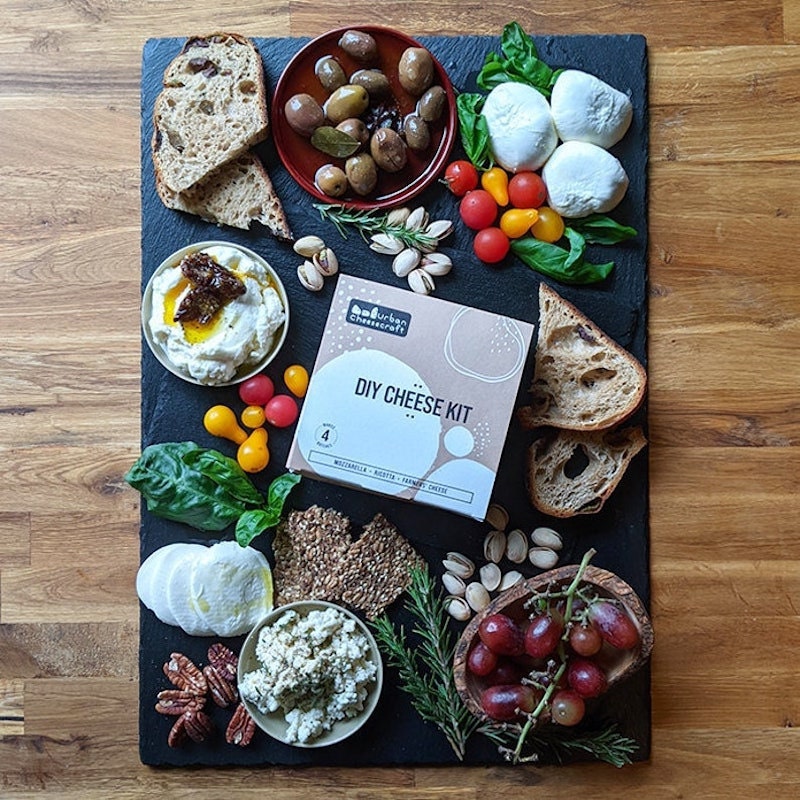 SHOP: DIY cheese kit from Urban Cheesecraft, $28
Even if he's not, ahem, a natural in the kitchen, this super-simple hands-on kit will empower him to don his chef's hat and roll up his sleeves. The end result? Creamy homemade mozzarella, fluffy ricotta, and tasty farmer cheese worthy of a holiday appetizer spread.
A woodsy beer glass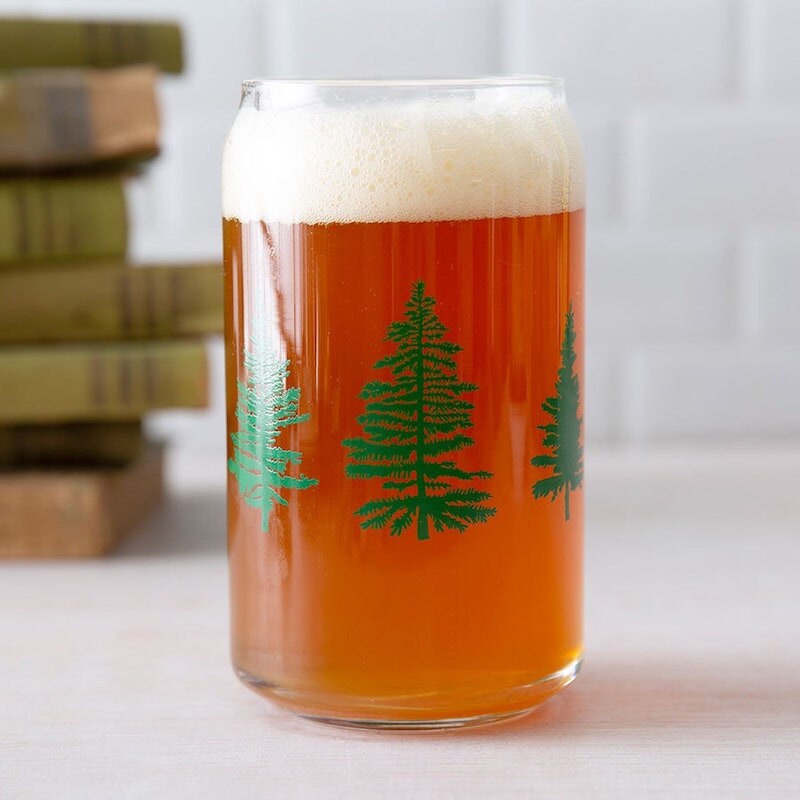 SHOP: Screen-printed beer glass from Counter Culture Design, from $11
After he's summited his umpteenth mountain, help your favorite outdoorsman enjoy a victory pint in style with a screen-printed glass that reminds him of his happy place, evergreens and all—or spring for a set he can bust out whenever the bros get together.
A cute knit cap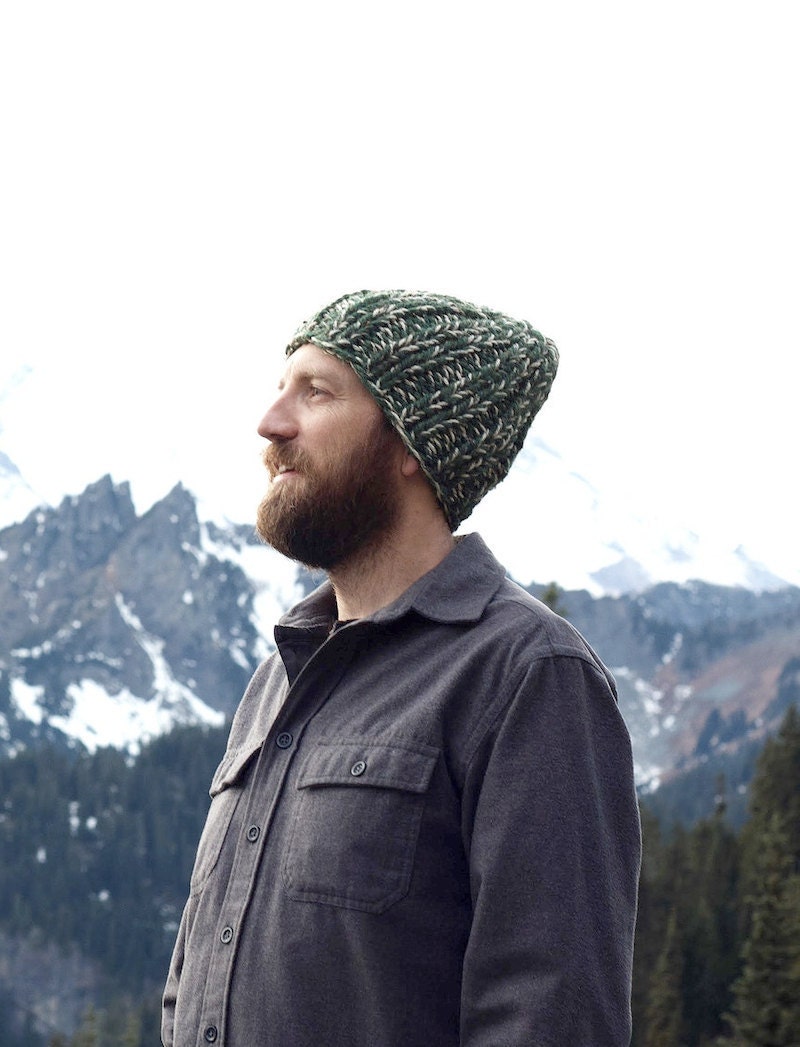 SHOP: Knit beanie from Victory Garden Yarn, $40
Speaking of the great outdoors: this hand-knit chunky beanie will keep his ears toasty on chilly winter hikes and weekend errand runs alike. The only challenge? Choosing from the 28 (!) gorgeous yarn blends available.
A cork travel map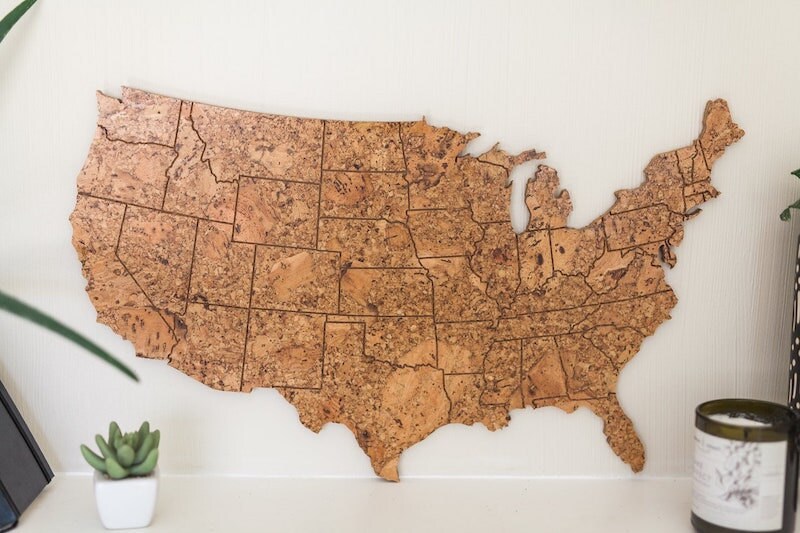 SHOP: Cork map from GEO 101 Design, $89
There's no cure for insatiable wanderlust—but plotting trips on a display-worthy cork map will let any travel lover relive their most memorable past adventures while they plan for the ones ahead.
A monogrammed dopp kit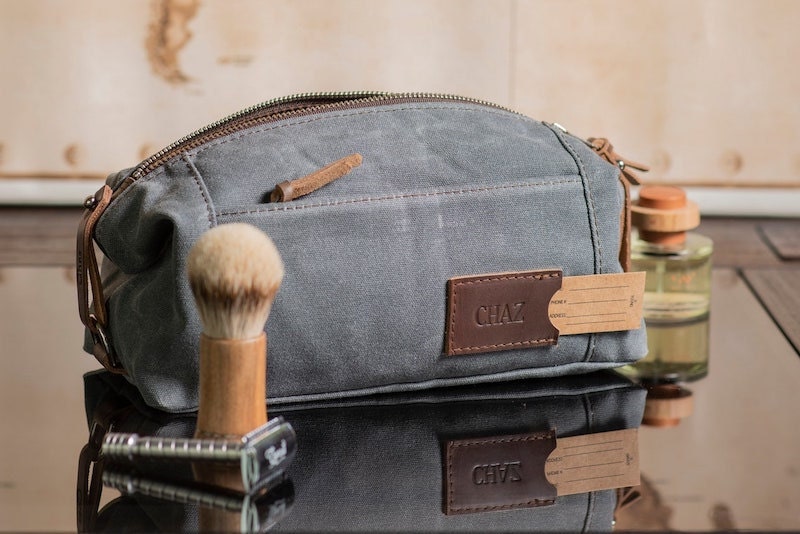 SHOP: Monogrammed dopp kit from Clark & Taft, from $127
When they do hit the road, they'll need someplace to store their essentials, and this expandable toiletry kit—crafted from hardworking waxed canvas and monogrammed at no additional cost!—is hard to beat.
A personalized adventure book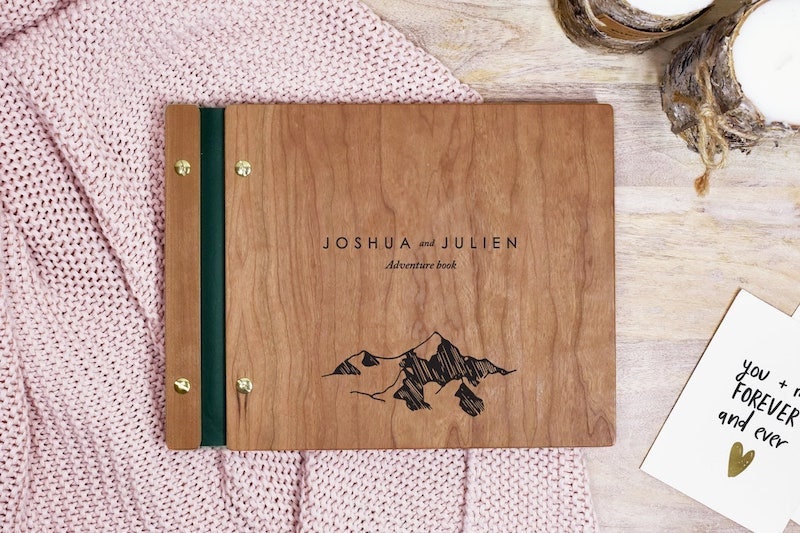 SHOP: Personalized scrapbook from Red Berry Guest Books, from $41
Help him remember the good times with a custom-engraved adventure scrapbook with up to 60 blank pages begging to be filled with photos and mementos from your journeys. Bonus: thanks to its sleek lacquered wood cover and vegan leather binding, this attractive album is a prime candidate for a prominent spot on the coffee table.
Cozy wool slippers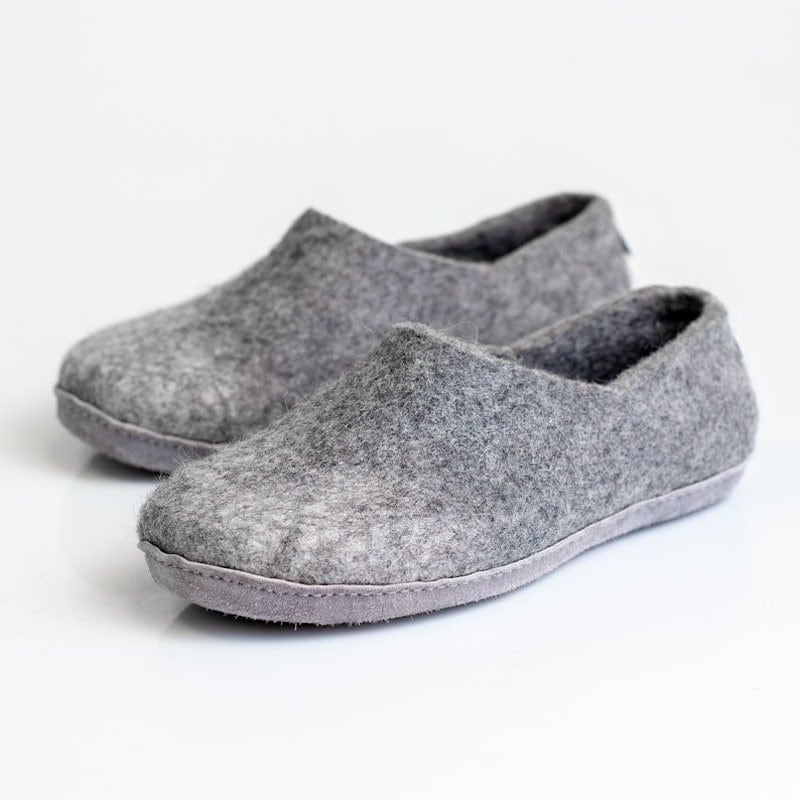 SHOP: Wool slippers from BURE BURE Slippers, from $74
Make cold toes a thing of the past with a handsome, ultra-hygge pair of alpaca wool slippers finished with your choice of rubber, cork, leather, or latex soles and packaged in a reusable linen dust bag emblazoned with his name or a sweet note these. How thoughtful!
A handmade mug
SHOP: Gridded ceramic mug from martina palacios, $44
Mark our words: with its satisfyingly smooth exterior and dashing, perfectly imperfect grid design, this sturdy ceramic mug will quickly become his go-to for coffee or tea.
A wooden wine rack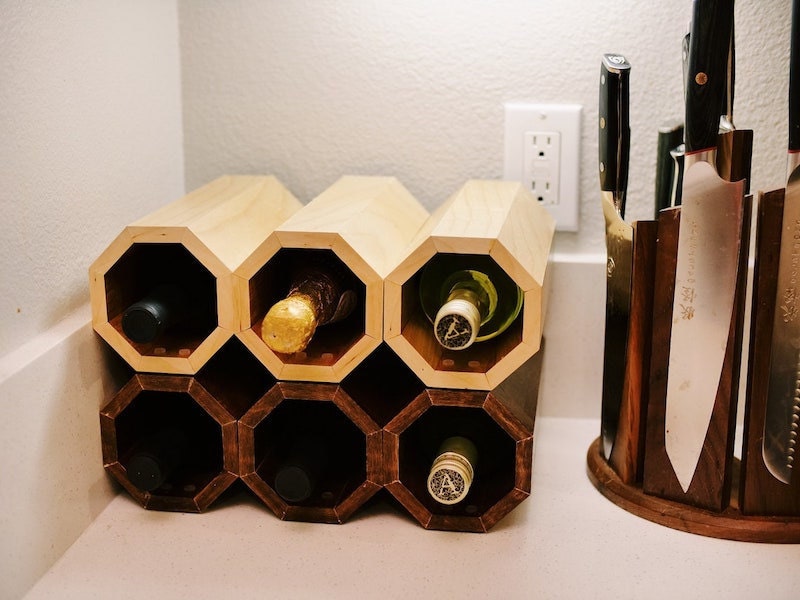 SHOP: Wooden wine holder from Two Toned Craftworks, from $27
More of a wine guy? A stackable octagonal wooden wine holder, available in six wear-resistant stains that he can mix and match, will keep his pinots and merlots organized and lend a modular geometric flourish to any countertop.
A versatile apron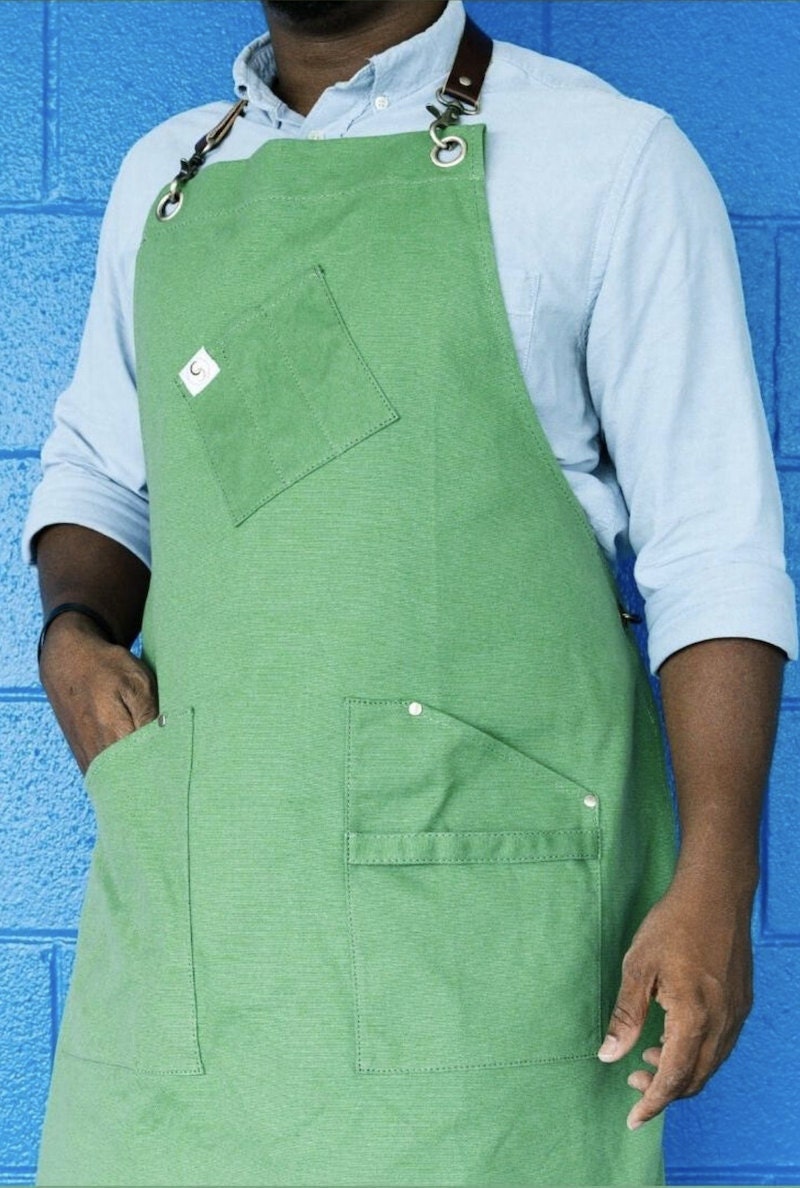 SHOP: Canvas apron from LeatherworksStore, $43
Whether he's perfecting his homemade pasta sauce in the kitchen, wielding a paintbrush in his studio, or sanding cedar in his woodshop, a durable canvas apron with oversized double-stitched pockets for holding all variety of tools makes a practical gift for any delightfully messy pursuit.
Handcrafted spice blends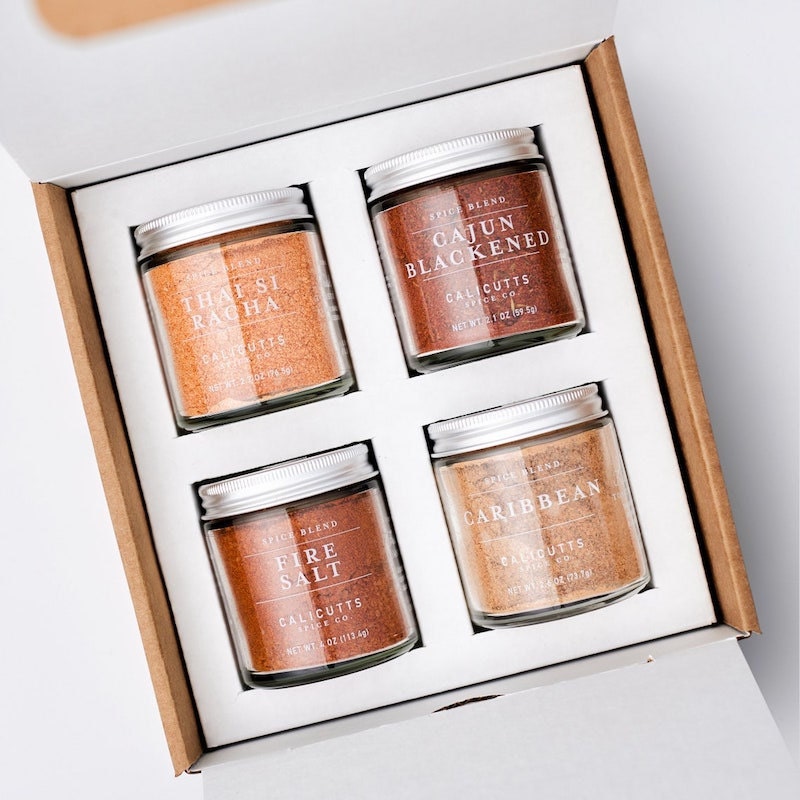 SHOP: Small-batch spice blend set from Calicutts Spice Co., $32
Bring the heat to all his favorite meals with a beautifully packaged set of four small-batch spice blends—Caribbean, Cajun Blackened, Thai Si Racha, and Fire Salt—that pack a little extra flavor punch. Boom! Dinner just got more exciting.
A custom cutting board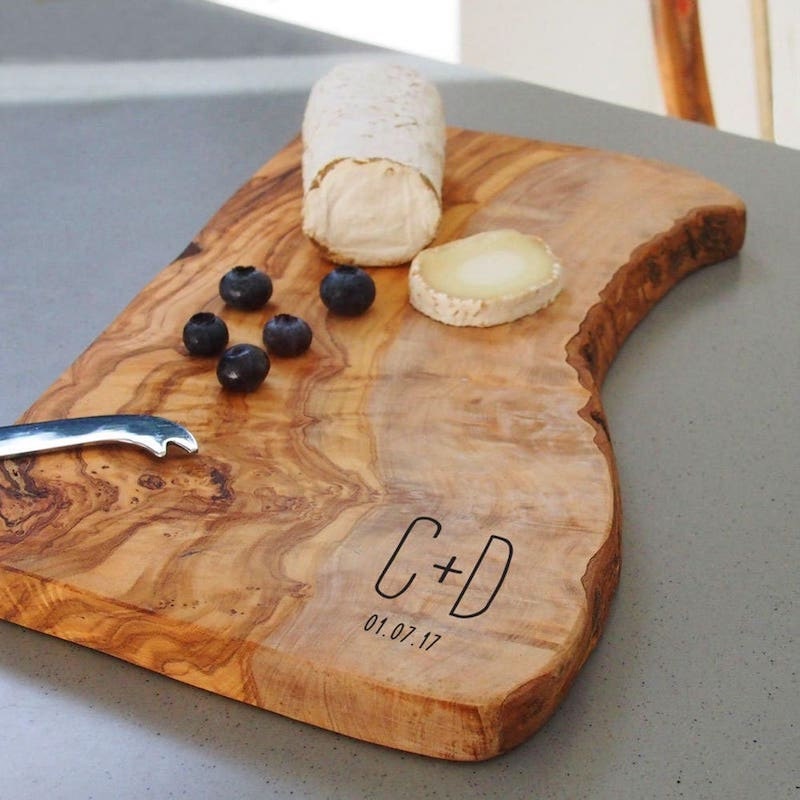 SHOP: Custom cutting board from Bark & Birch, from $36
Whittled from a single slab of olive tree wood, this one-of-a-kind cutting board features hand-burned initials, making it an eye-catching choice for a cheese board or charcuterie spread (though it's more than capable of standing up to chopping duty, too).
A wall hanging that wows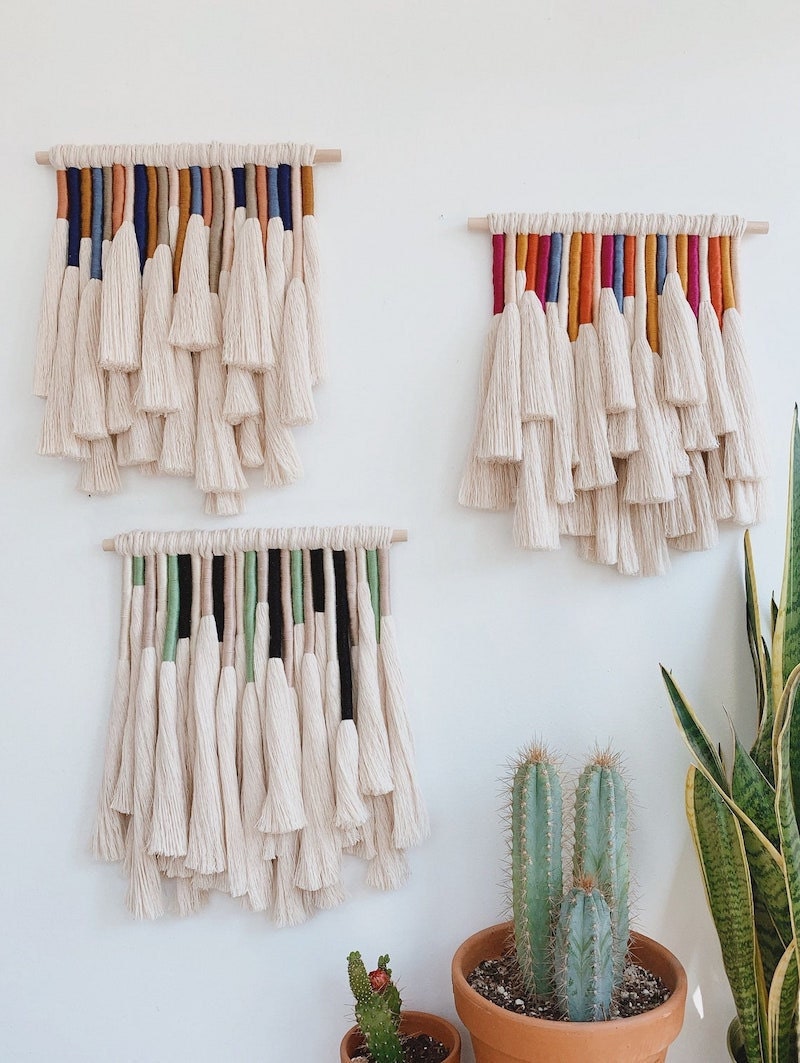 SHOP: Fiber art wall hanging from The Little Avocado, $132
Painstakingly assembled from more than 200 feet of cotton rope, this fiber art masterpiece comes in five fine-tuned color combos to suit a range of interiors, but the artist is also happy to create a signature piece from scratch in an original palette of your own design.
A sunny pair of socks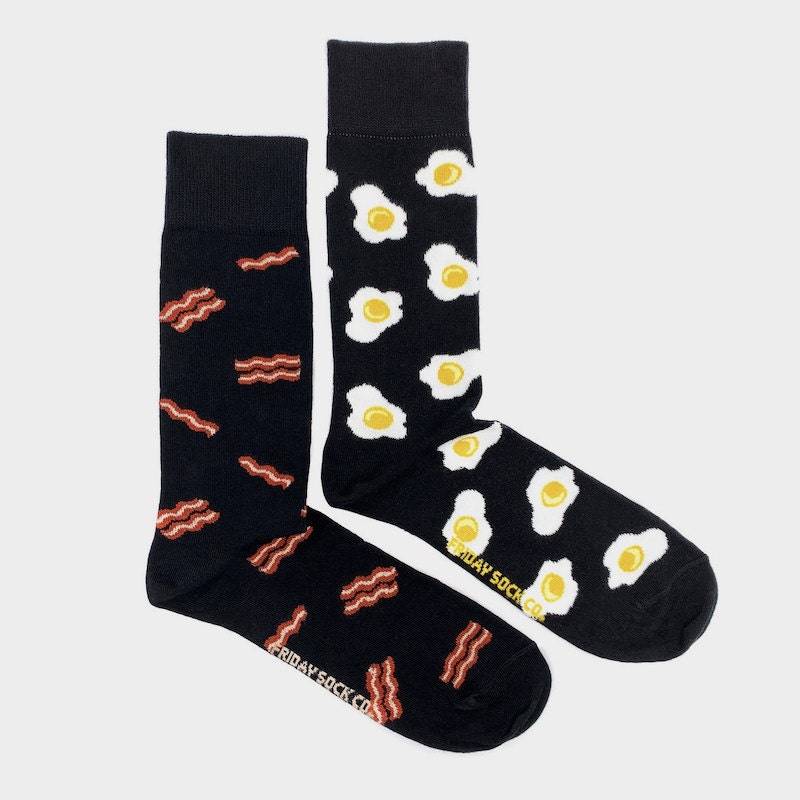 SHOP: Bacon and eggs socks from Friday Sock Co., $10
As crowd-pleasing as a plate of extra-crispy bacon and fried eggs from your beloved local diner, these mismatched socks are sure to satiate the foodie in your life—and bring a welcome dose of levity to any outfit.
A clever bird feeder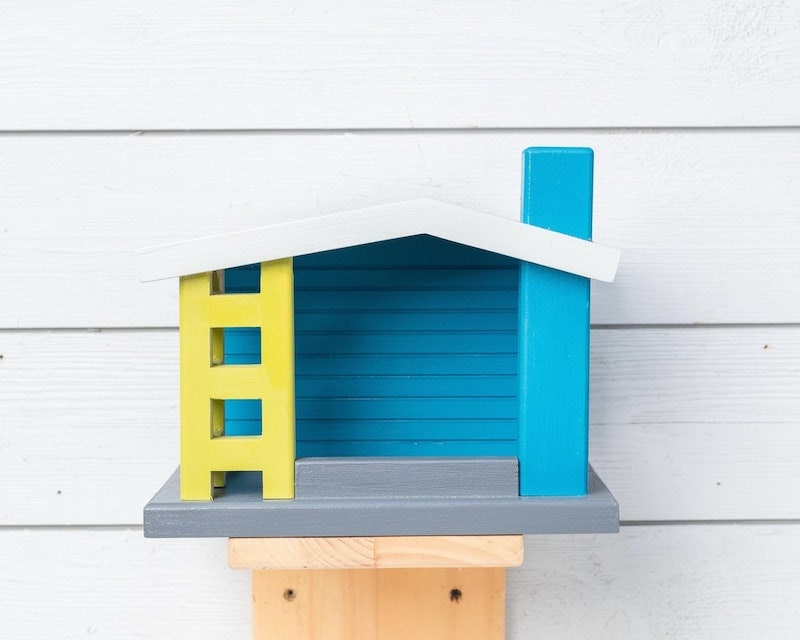 SHOP: Mid-century modern bird feeder from Helstrom Carpenters, from $79
For the fowl-loving friend who brings his binoculars everywhere "just in case," a colorful, mid-century–reminiscent bird feeder will bring the action a little closer to home (and give his feathered crew someplace pretty to stop for lunch).
A luxe linen coat
SHOP: Long linen coat from nomades atelier, $430
If he's known for his fashion savvy, we've got just the thing to make a statement: an ultra-chic reversible Japanese-inspired jacket, sewn from high-quality linen and tailor-made to his exact measurements. We promise, there's nothing like it in his closet.
Looking for more great gifting inspo for everyone else on your list?
You're in luck. Check out a preview of @chefroychoi's picks for her, for kids, and for pets below—and click through to shop all his Etsy favorites. Then discover even more hand-picked present picks courtesy of the rest of the crew, including @grossypelosi, @wesleytaylor, @apartment_bartender, @bluecollarprep, @dustin_patrick_smith, @kelvindavis, and @moonmountainman. What can we say? They've got great taste.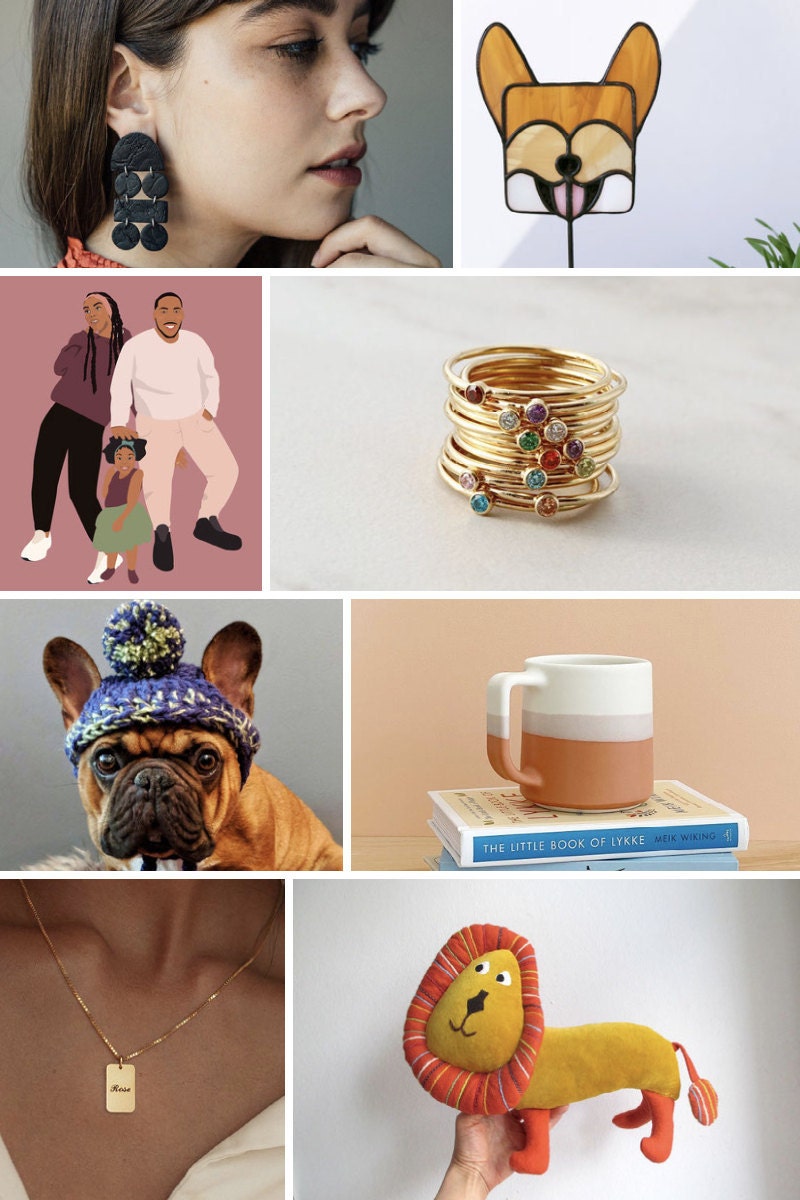 SHOP (clockwise from top left): Textured earrings from Shop Uh-Huh, $40; corgi suncatcher from Elayna Zaycman, $76; birthstone stacking ring from Tom Design, $21; dipped-glaze mug from Paper & Clay Studio, $48; organic plush lion from pingvini, $90; name tag necklace from Caitlyn Minimalist, $30; dog beanie from Bright and Pip, $29; custom illustration from Histoires de Lee, $36