Every jewelry look you'll want to wear this fall, according to our in-house trend expert.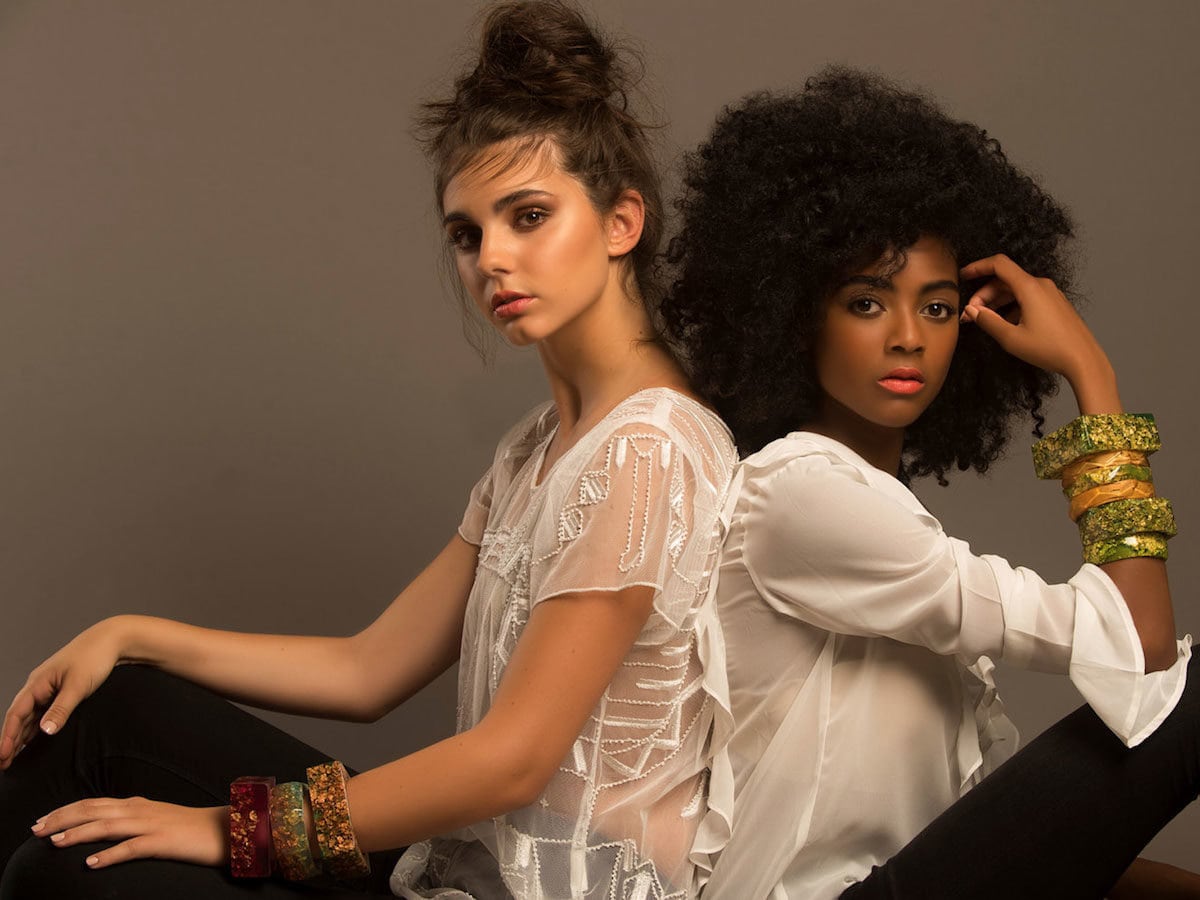 The Etsy Trend Guide is a compilation of fresh trends our experts are noticing across Etsy and the industry as a whole: what sellers are creating, what shoppers are loving, and what's hot right now. These Etsy jewelry trends are based on some of the top searches within the jewelry category on Etsy.com over the past six weeks.
A
special piece of jewelry
—whether handmade or vintage, whimsical or investment-worthy—is the epitome of great things coming in small packages. For something that's technically considered an accessory, a piece of jewelry can have an outsize impact on your overall look. Think about it: A favorite sweater, you might only wear a few times a month, but a beloved bracelet or signature pendant? You can wear those every day—or save them for the extra-meaningful moments you'll remember the most.
Jewelry designers
are a thriving part of the Etsy community—and produce a good chunk of the millions of unique items for sale on the site. Ever the innovators, they're also leading the way with some of the season's most exciting looks and emerging trends. This fall, jewelry is all about transformation, reinvention, and self-expression (with a little bit of nostalgia thrown in for good measure)—from wildly creative polymer clay statement necklaces to updated takes on friendship bracelets.
Clear concepts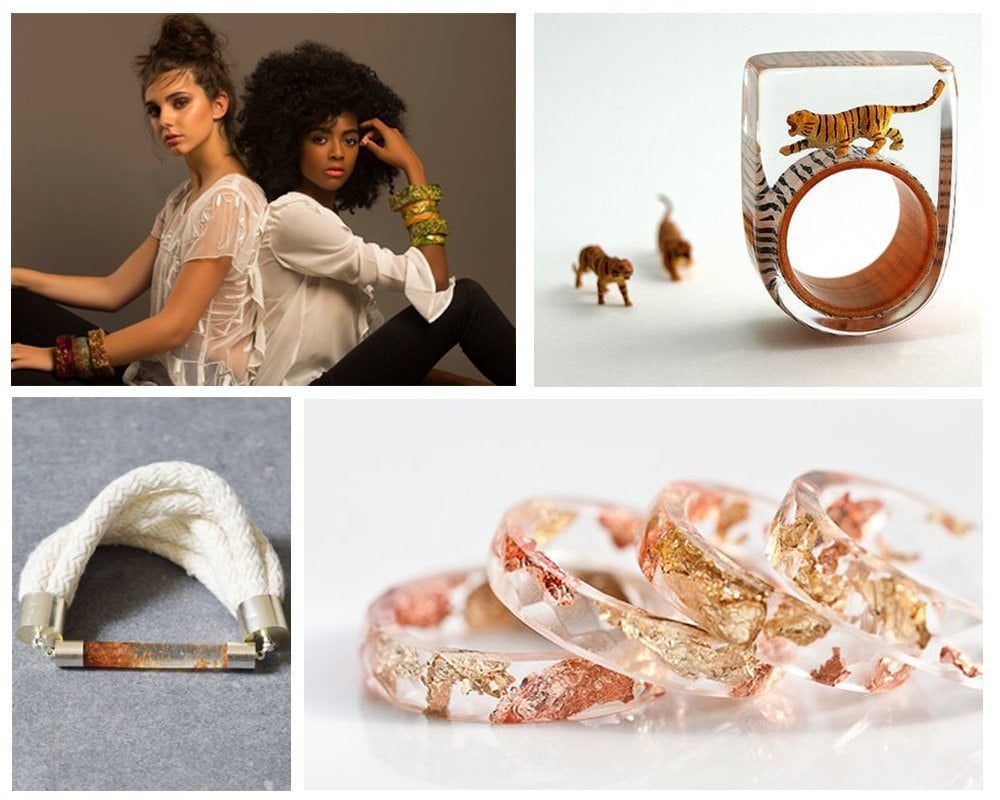 >
More and more, Etsy jewelry sellers are experimenting with inventive ways to use resin—a hard, translucent substance that can be tinted a custom color or left clear—in their designs. And buyers are taking notice, searching for these
innovative resin pieces
in ever greater numbers. We're seeing the material most in its undyed state, when it acts as the ultimate blank slate—a perfect picture frame for anything from flecks of rose-gold leaf and miniature animal figurines to tiny preserved flowers and twisting tufts of moss. (Picture your favorite piece of
terrarium jewelry
, only more substantial and sleek.) The styles are often modern, but not necessarily austere or edgy; resin rings, bangles, and earrings can also be organic and playful, making them appropriate—and appealing—for all ages and aesthetics.
Anklets come around again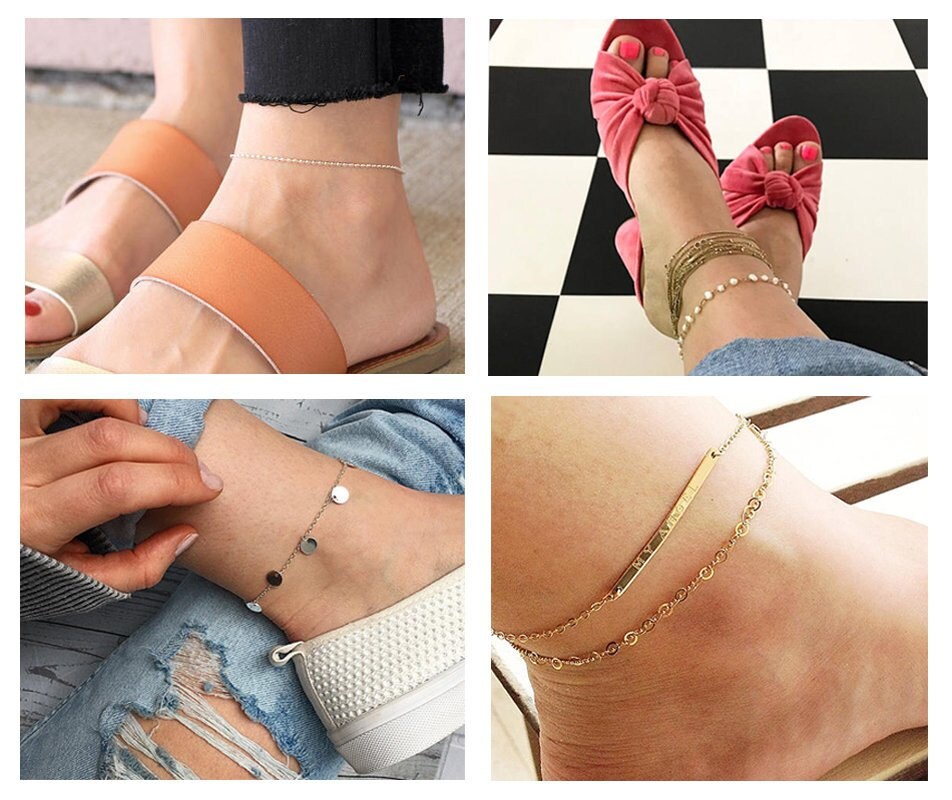 >
Boho beach vibes meet retro prep in the latest '90s revival to hit the scene:
ankle bracelets
. Whether understated metal chains or funkier beaded numbers, shoppers on Etsy are searching for anklets as an easy way to dip a toe into the body jewelry trend without committing to some of the more daring styles (hello, harnesses!). And while sandal season is nearly behind us, these increasingly popular pieces can easily transition to pair with fall's (no-socks-required) statement mules, laceless leather sneakers, and embellished loafers. They're also ripe for layering and personalization—two of our longtime favorite jewelry moves.
Sculpted statement pieces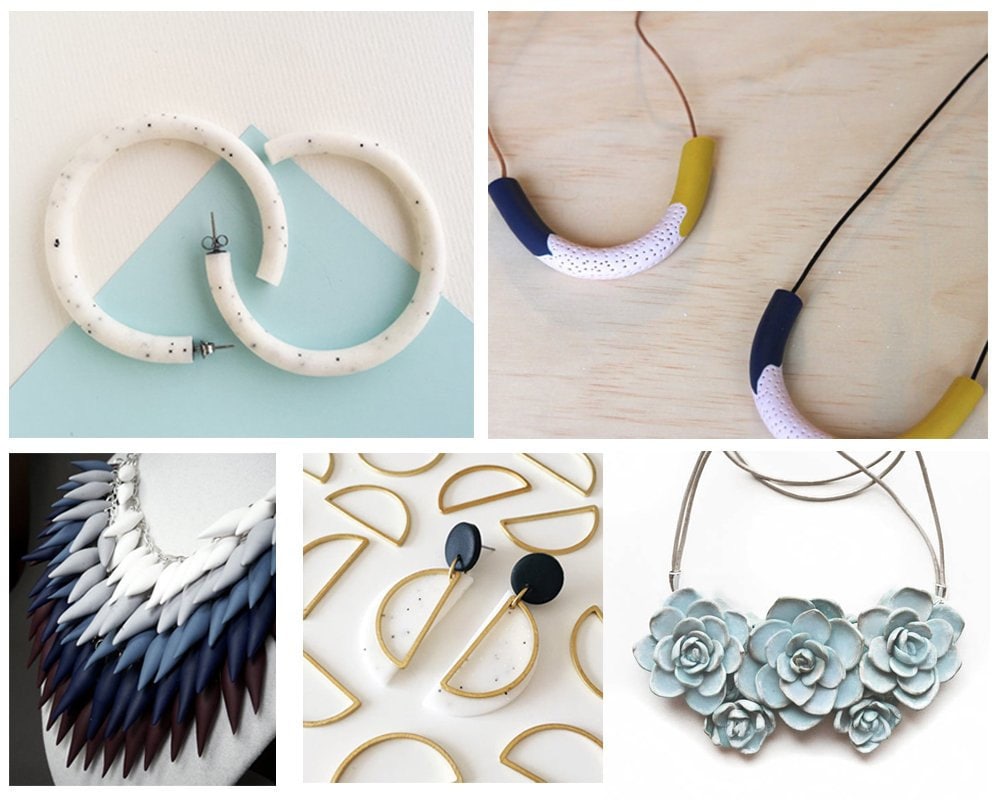 >
Like resin, polymer clay is a surprisingly versatile and approachable material for jewelry designers to explore. A true chameleon material, it can mimic metals or pose as porcelain—but the overall effect is to stand out, not blend in. The more than 125,000 results for
polymer clay jewelry
on Etsy prove there's plenty of room for designers to carve out a unique niche, and for shoppers to find a piece that speaks to their own personal style. Perhaps the best part? Since polymer clay is more affordable than most metals and gems, jewelry makers can let their imaginations run wild, crafting elaborate statement pieces that are priced like everyday essentials.
Not-your-grandma's pearls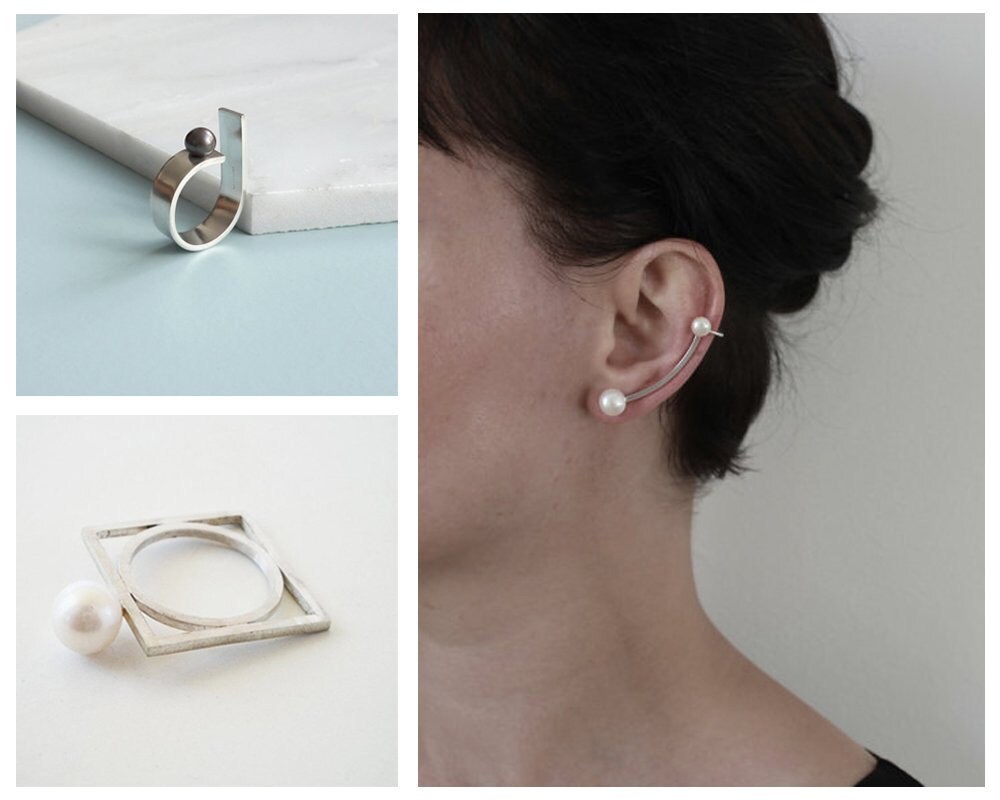 >
If any genre of jewelry is due for a reboot (and a revival), we're convinced it's
pearls
. A mainstay of human adornment for thousands of years, it can seem nearly that long since pearls have felt truly fresh. That's changing. Today's makers are setting aside the traditional orderly strands our grandmothers wore and replacing them with minimalist, contemporary compositions. Of the more than
600,000 listings for pearl jewelry on Etsy
, whether real or imitation, it's these streamlined designs that stand out most: cocktail rings and ear cuffs in geometric shapes and small wearable sculptures with a single gleaming pearl as the exquisite centerpiece. There's nothing stuffy or old-fashioned about these pieces.
Grown-up friendship bracelets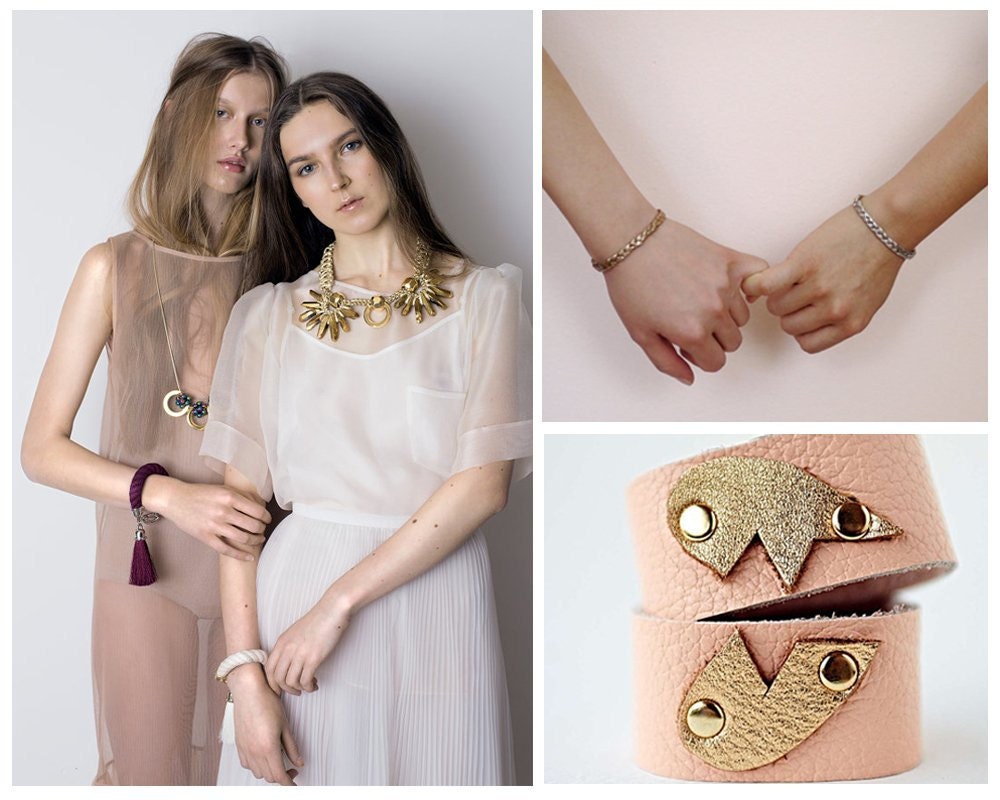 >
Best-friend jewelry
isn't just about knotted bracelets and half-heart charm necklaces anymore—although lately, Etsy sellers are riffing on those forms, too. A '70s invention that peaked in the '90s, the original friendship bracelets were designed to be worn non-stop until the strands naturally disintegrated; not so for today's styles—although they're so charming, you might be tempted to try. On Etsy, you'll find grown-up interpretations of those childhood mainstays: Matching leather heart bracelets allude to (but elevate) the pendant sets that preceded them, while tasseled textile bangles and metal cuffs cast to look like braids give the DIY bracelets of our summer camp days some polish and weight. And all tap into a throwback spirit of innocence and sworn sisterhood that Etsy shoppers are more than happy to revisit—and, like those friendships, to treasure for years to come.
Everyday opal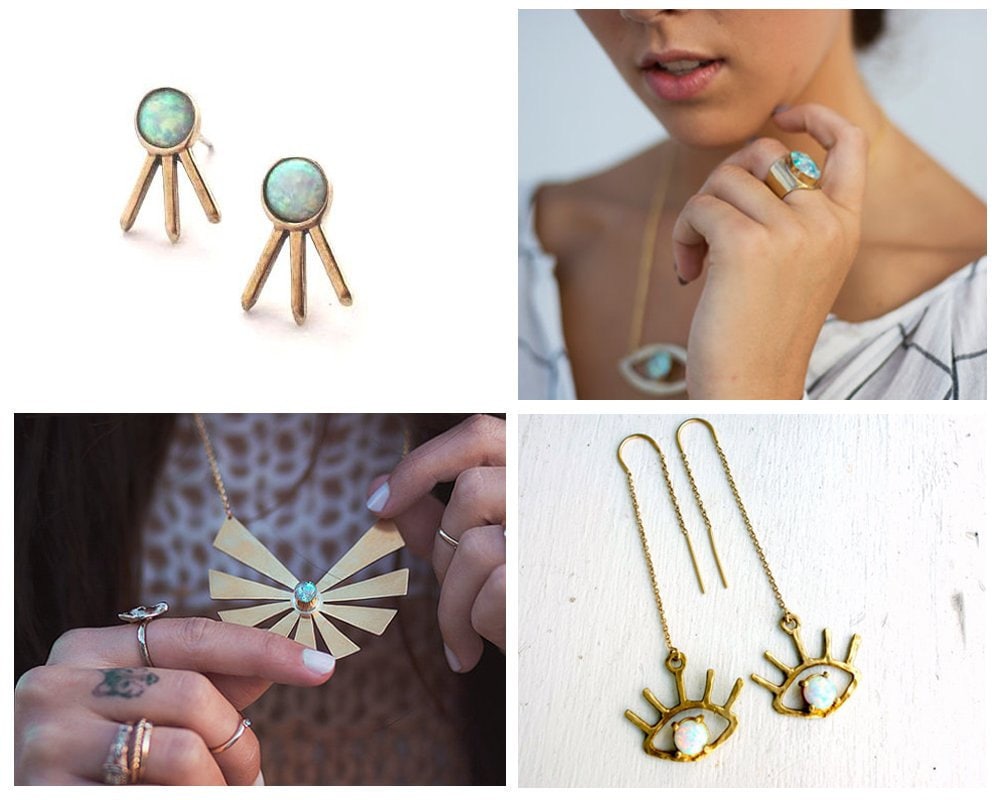 >
Demure from a distance, multidimensional and dazzling close-up, the
opal
rewards a commitment to careful attention—which may help explain why it's become a popular engagement ring choice for a new generation of brides-to-be. But the stone's appeal goes well beyond the world of weddings, and jewelry makers are increasingly including opals in casual pieces that work for everyday wear—particularly in designs tied to a boho, festival-ready aesthetic. With its gently glowing rainbow flecks and natural variations,
this October birthstone
lends a mystical, mysterious, and one-of-a-kind touch to oversize pendants, spiky studs, and playful drop earrings alike.
2018 prediction: Mix-and-match earrings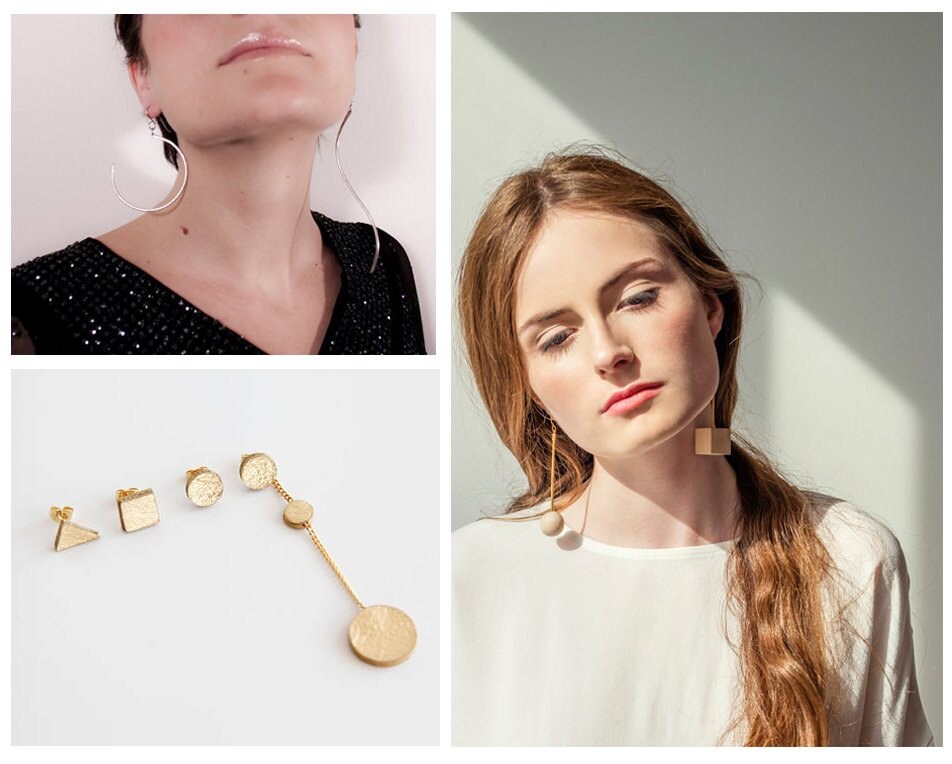 >
As Etsy's resident trend expert, I'm always searching for up-and-coming designers and emerging trends from among the more than 1.8 million creative sellers* and millions of unique items on Etsy. Here is my top jewelry trend prediction for 2018.
Maybe it's tied to the recent rise of body jewelry or the sudden spike in unconventional (and multiple) ear piercings. Whatever its roots, the asymmetrical earring look that's been hitting high-fashion runways of late is poised to become the coolest crossover jewelry trend of 2018. In fact, there are already 4,000 search results on Etsy for '
mismatched earrings
,' and no sign of this trend slowing down. There are endless ways to pull it off—from color-coordinated pairs with dramatic size differences to same-size studs in varied shapes—which means you can make as big (or as small) of a statement as you'd like. Bonus: Thanks to this trend, you finally have a way to put sad solo earrings from a separated pair back into your regular rotation. Look out for this style to become a staple in the year ahead.
*As of June 30, 2017