by Audrey Manning
Quirky, colorful, and sometimes comical, the most buzzed-about items in our feed this season are designed to add some spice to your daily routine.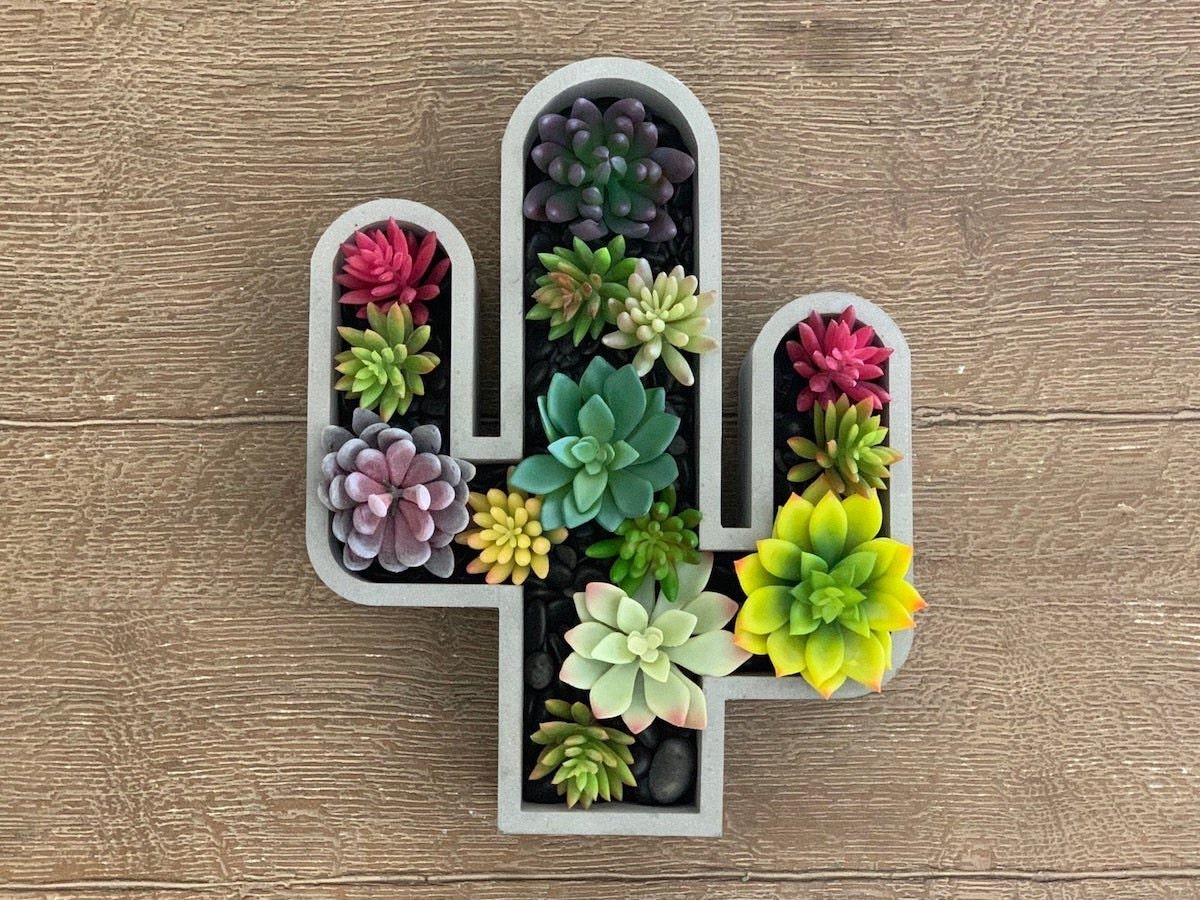 When it comes to Instagram, one thing's for sure: Likes don't lie. And judging by the most popular items on Etsy's feed these days, it's clear that we're all craving a few small, smile-inducing comforts at home. From playful clay planters to doormats with witty welcome messages, it's easy to see why these five quirky, colorful finds struck a chord among our two million–plus followers.
Whether your ideal afternoon consists of a snuggle session with your pet or quality time tending your indoor garden, these one-of-a-kind items are just the thing to make your favorite at-home activities even better. Ready to be inspired?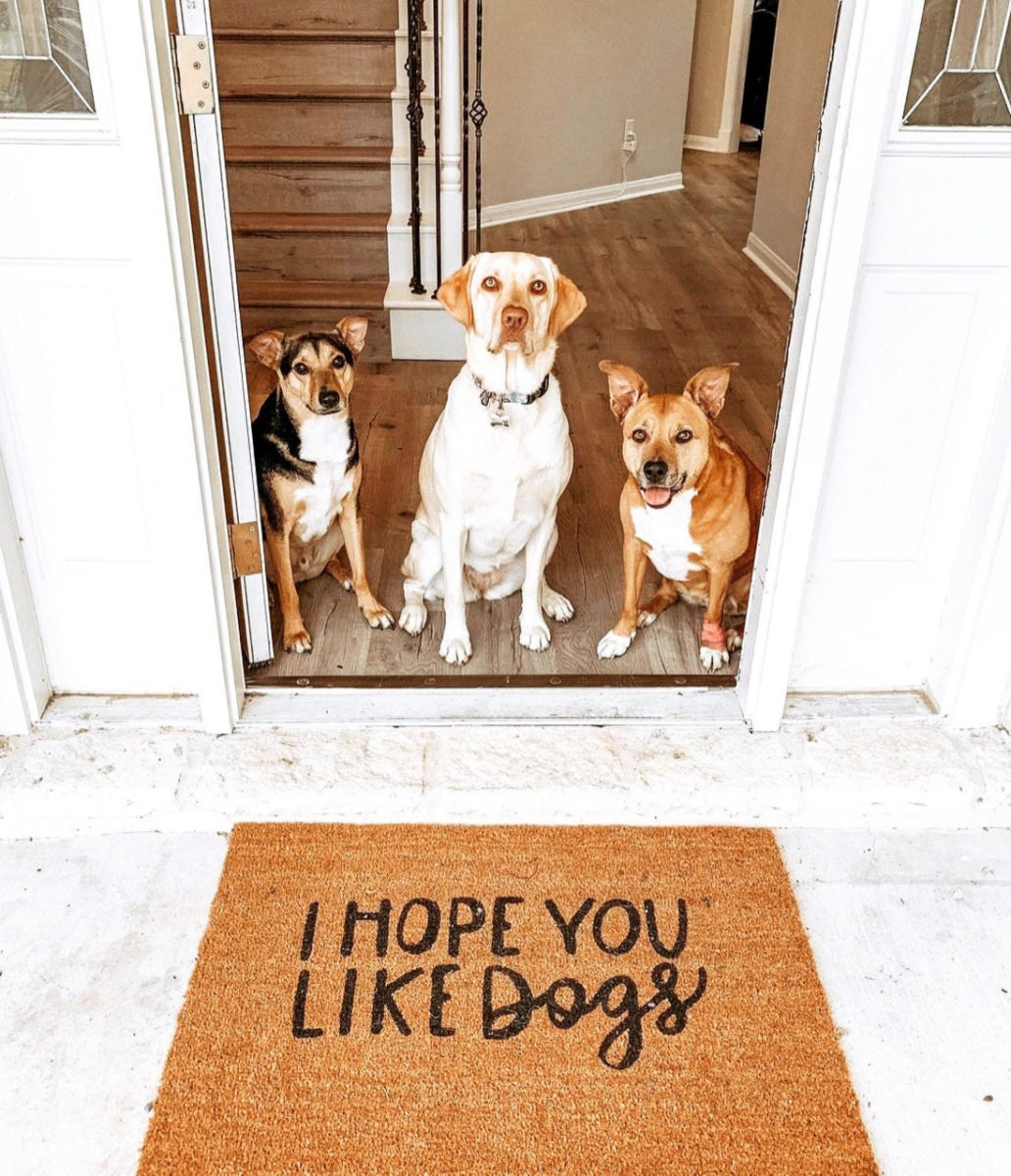 Calling all pup parents! This sweet and sassy doormat shares a sentiment you'll be proud to stand behind. Alert houseguests to the cuteness they're about to encounter with this friendly warning about the furry fun eagerly waiting inside. And if you're more of a cat person, don't fret: This entryway essential from TheSycamoreHouse can be made with custom messages befitting your beloved feline.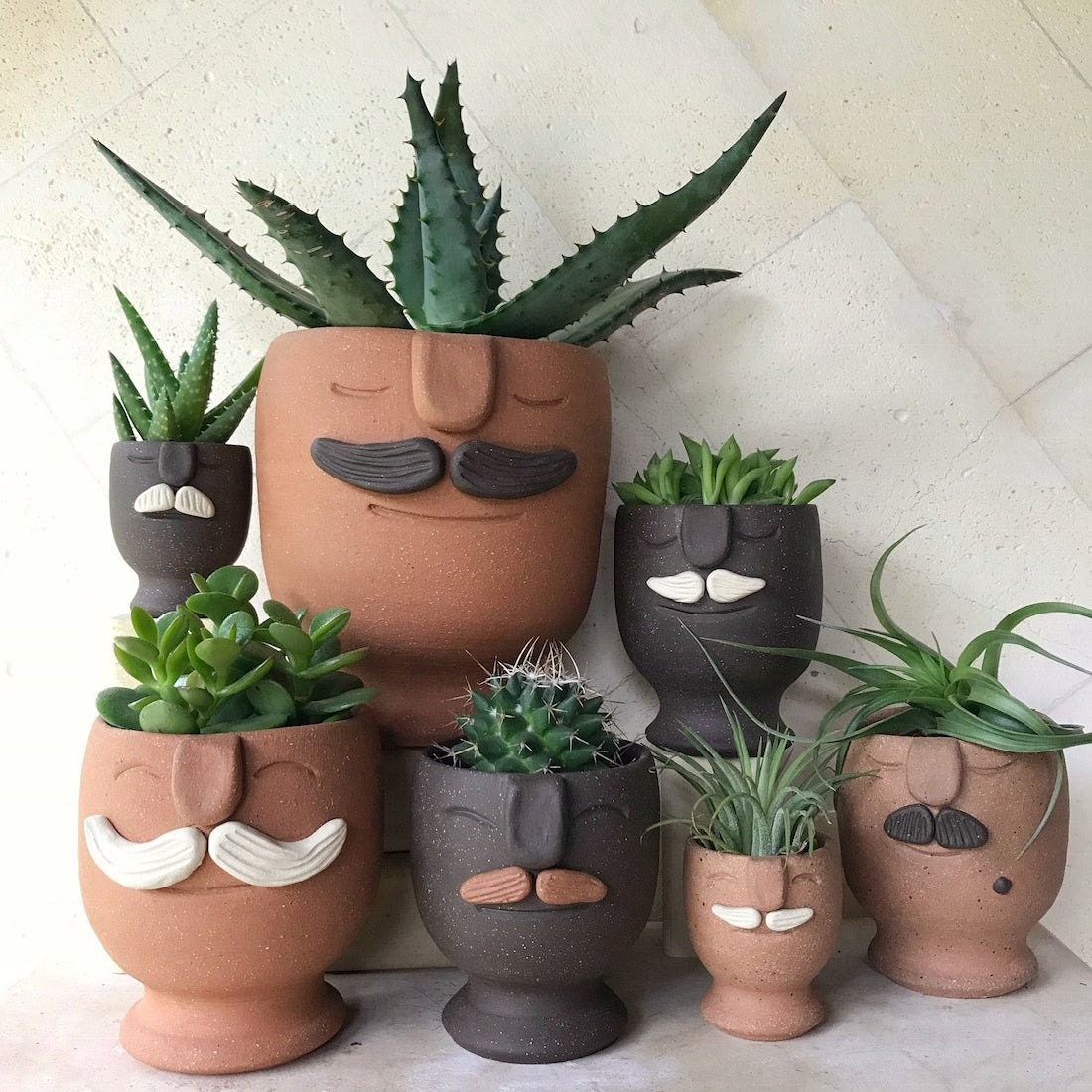 Aloe Frost makes tiny planters packed with big personality, and there's one to match your every mood, from a grumpy frown to a full-blown grin. With their earthy, natural tones and handsomely mustached faces, these bestselling vessels, which range from 1½ to 4½ inches in size, give off a funky '70s vibe that's sure to get you in the growing groove.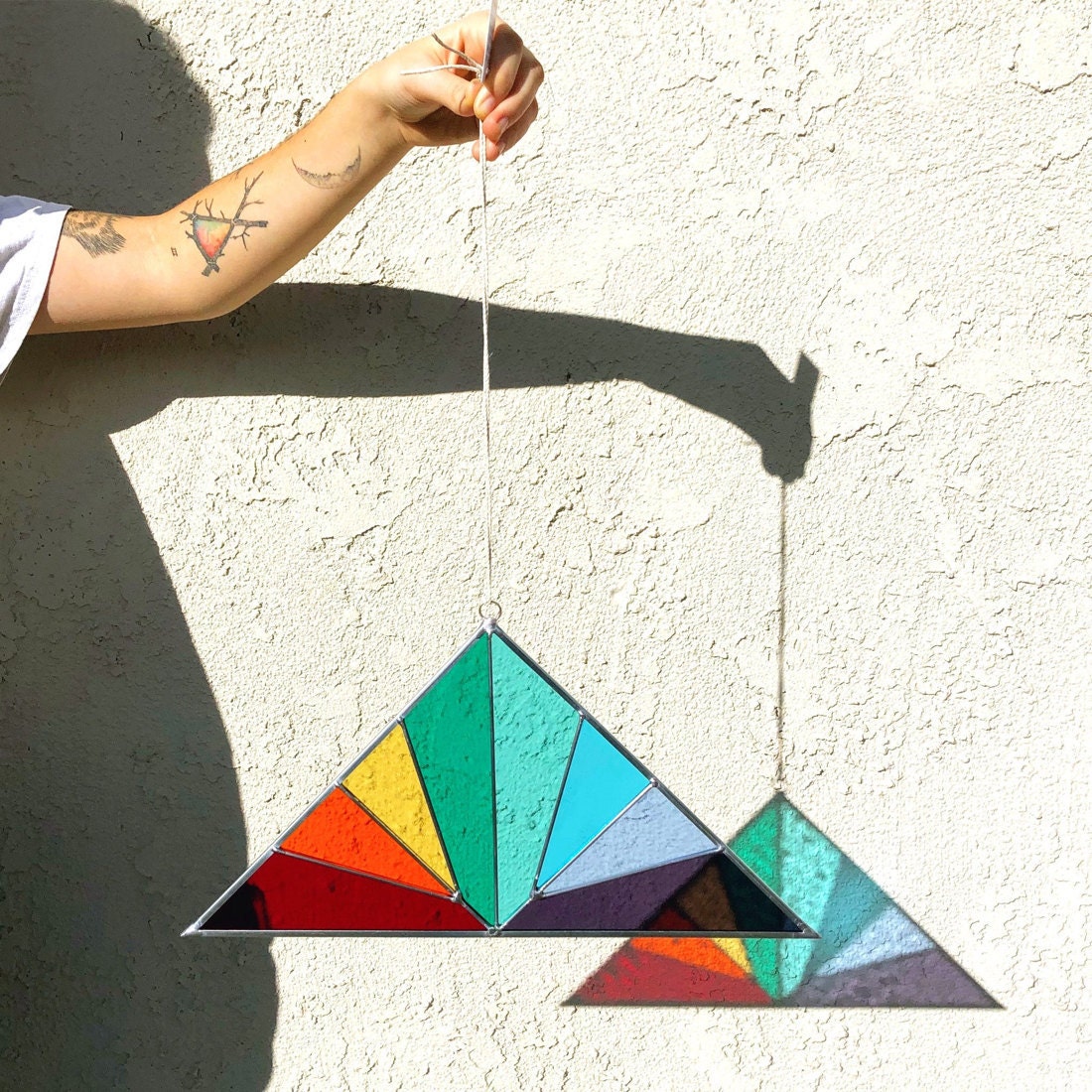 Talk about a colorful statement piece! This handcrafted stained-glass panel from Debbie Bean Studio is like multiple works of art in one: Its shades and shadows change tone and shape throughout the course of a day (or a season). Simply hang in a sunny spot and enjoy how the prismatic display transforms over time.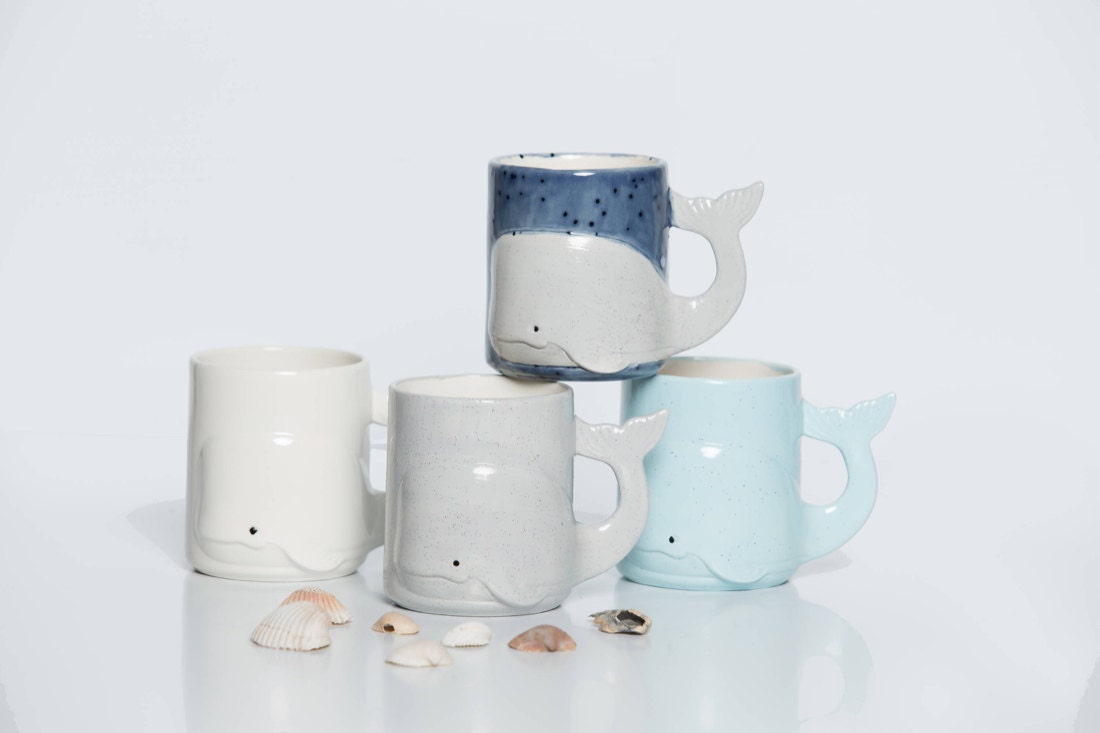 Summer may be over, but that doesn't mean we have to say goodbye to beachy pottery. Channel those seaside vibes throughout the changing tides with these ceramic whale mugs from Creativity Happens. Available in an array of nautical hues, these cheerful coffee cups make far too big a splash to be stowed away in a cupboard.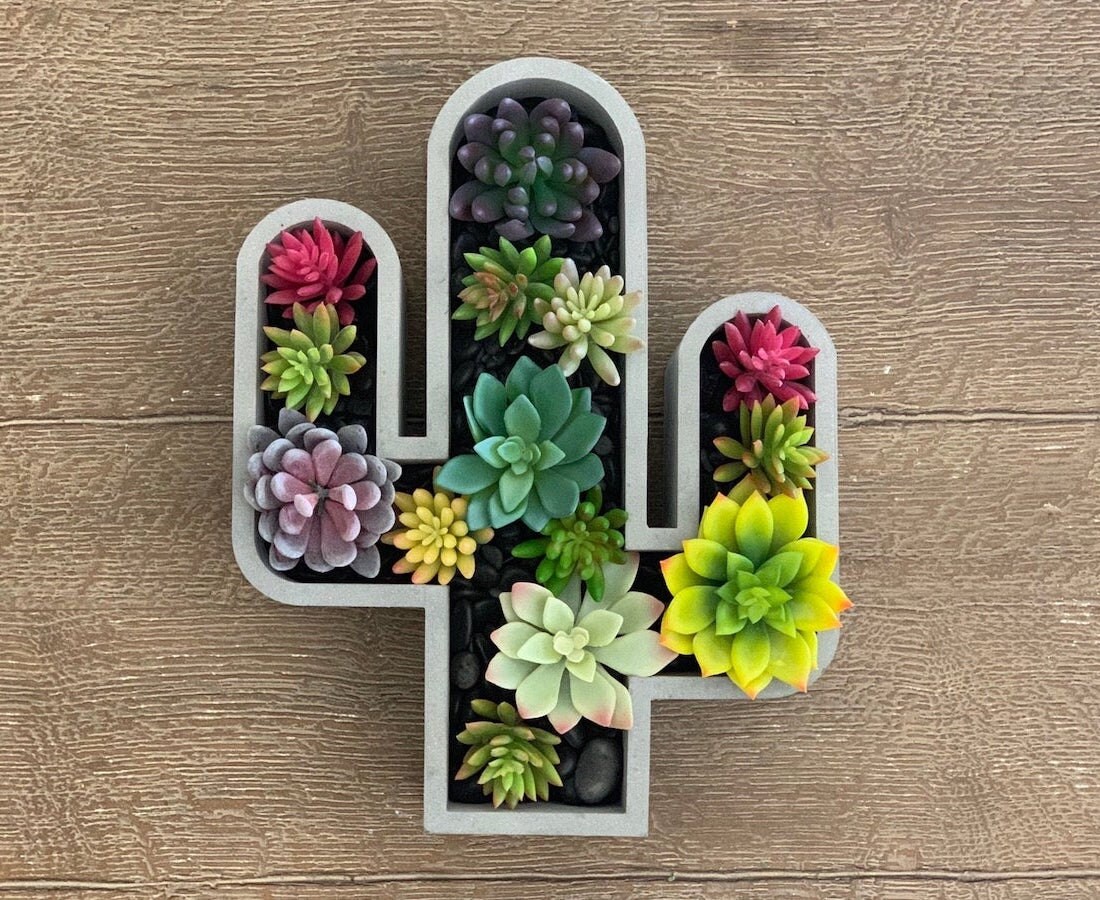 Concrete meets cacti in this striking planter with serious Southwestern style from Lunar Black Co. Perfect for showing off your succulent collection or positioned as a desert-chic centerpiece, this saguaro-shaped stunner is available in three elegant shades of white, black, and gray.