Meet the material that's making a slew of creative new jewelry designs possible.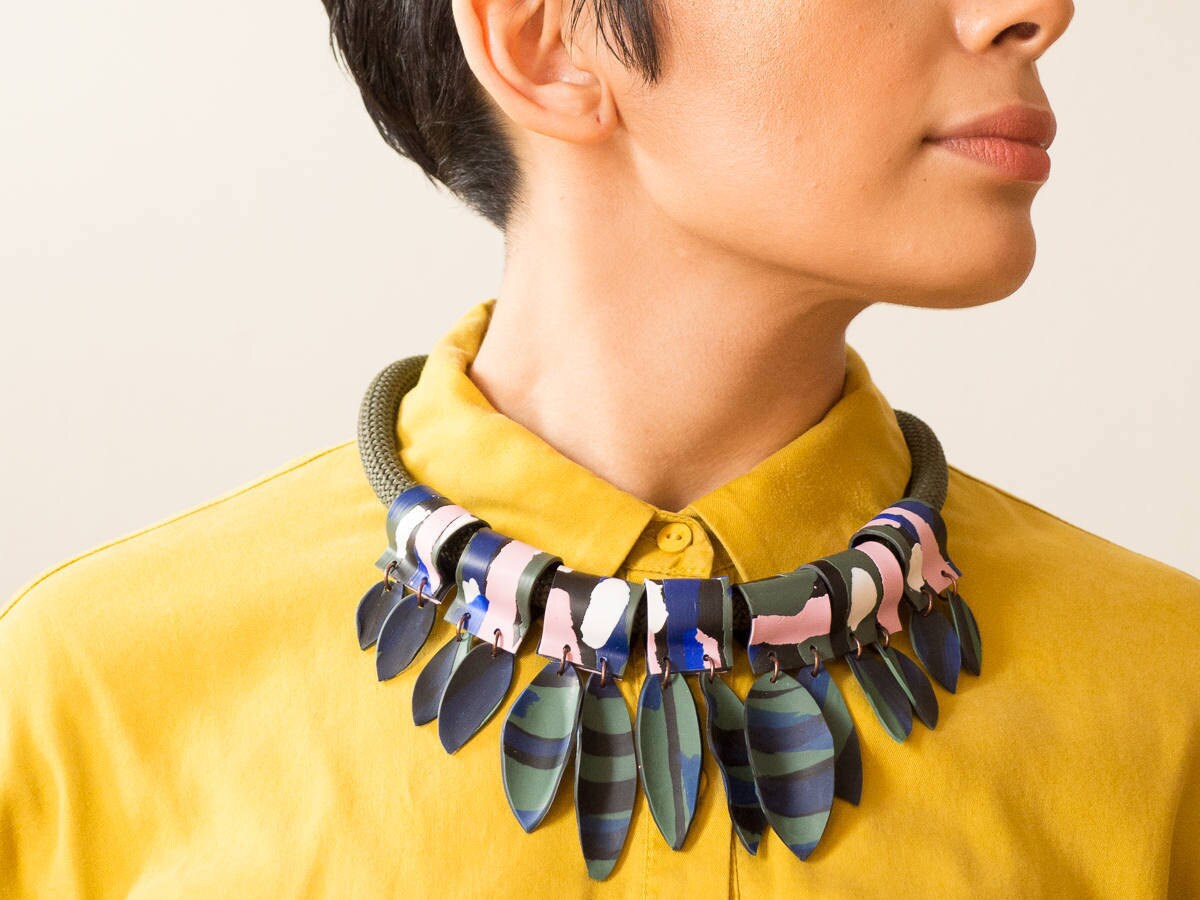 We are living in a new golden age of handmade jewelry, and we have one surprisingly humble material to thank for many of its most inventive designs:
polymer clay
. An affordable, approachable, and uniquely malleable medium, it's rapidly broadening horizons for new and experienced jewelry makers alike, who are finding freedom in its open-ended possibilities (and wide range of vibrant colors and finishes).
From architectural shapes to soft silhouettes, polymer can take nearly any form—and all a completed design needs is some time in the oven to make its shape permanent. "I love being able to create small collections of one-off earrings using polymer clay," says Australian designer
Heidi Helyard
. "It allows me to keep pushing my boundaries and never create the same thing twice! It keeps me creatively motivated to try new techniques—and that means my customers always get a truly unique piece of jewelry."
Read on to discover more shops that are forging fresh creative paths with polymer clay.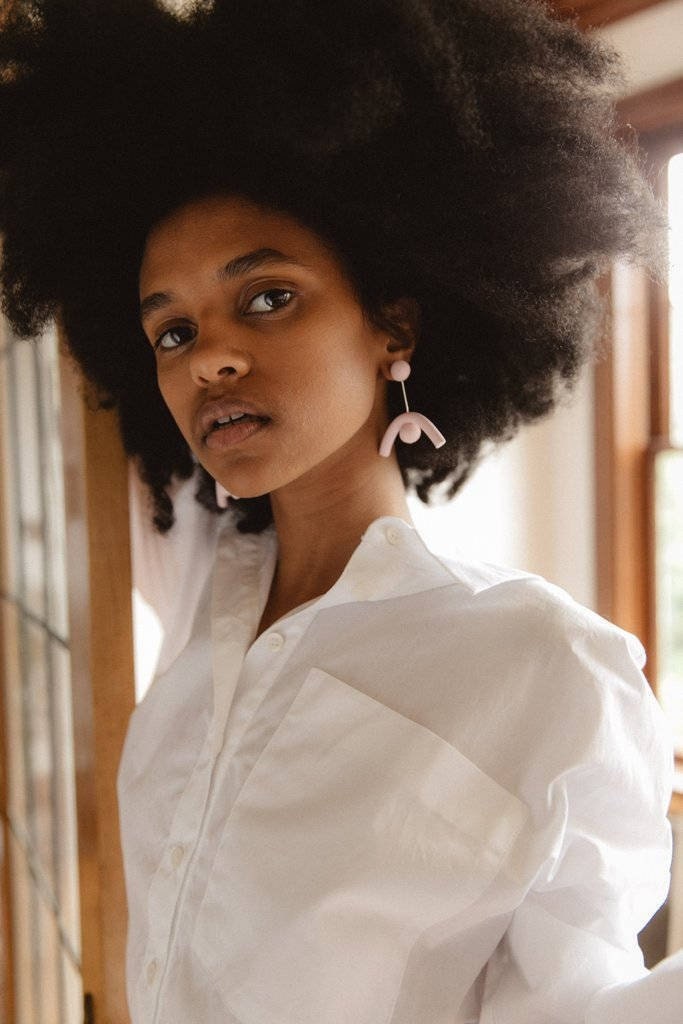 >
Tiny Tropics
designer Ally Creighton's contemporary creations, largely inspired by abstract artwork, effortlessly transition from the office to a night out. Her curving, monochromatic pieces would pair just as flawlessly with a party dress as with a simple button-down shirt and trousers.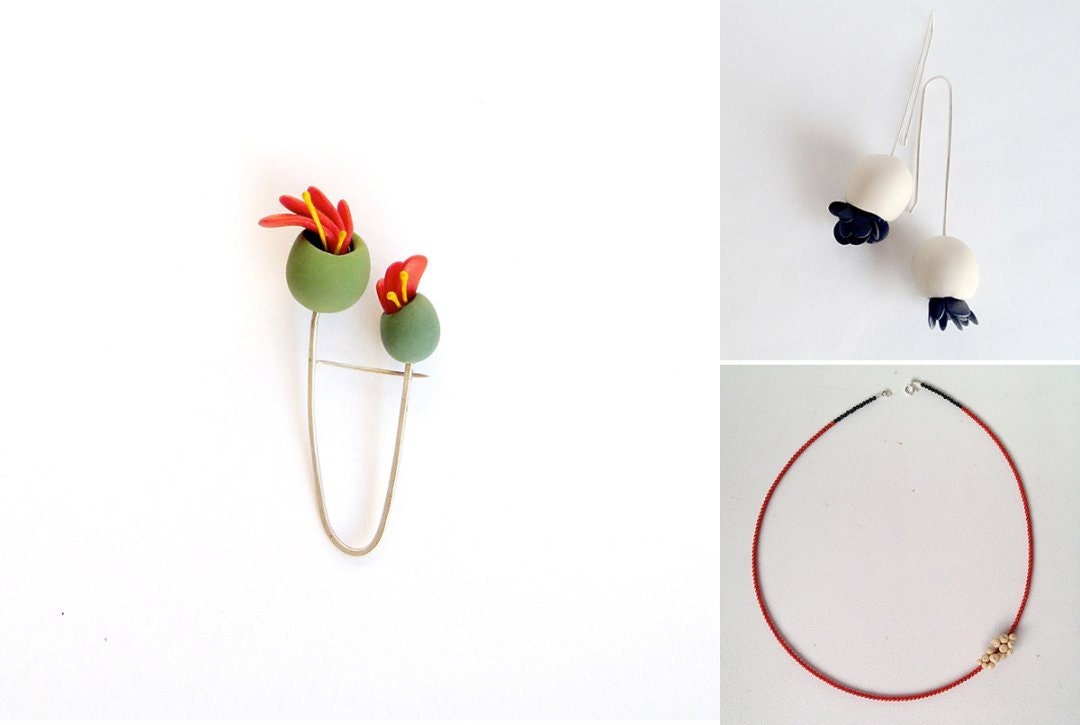 >
Eri, the Greek creative behind the jewelry line
Eried,
sculpts delicate and precise interpretations plant life, informed by her architecture background and her eye for balance and restraint.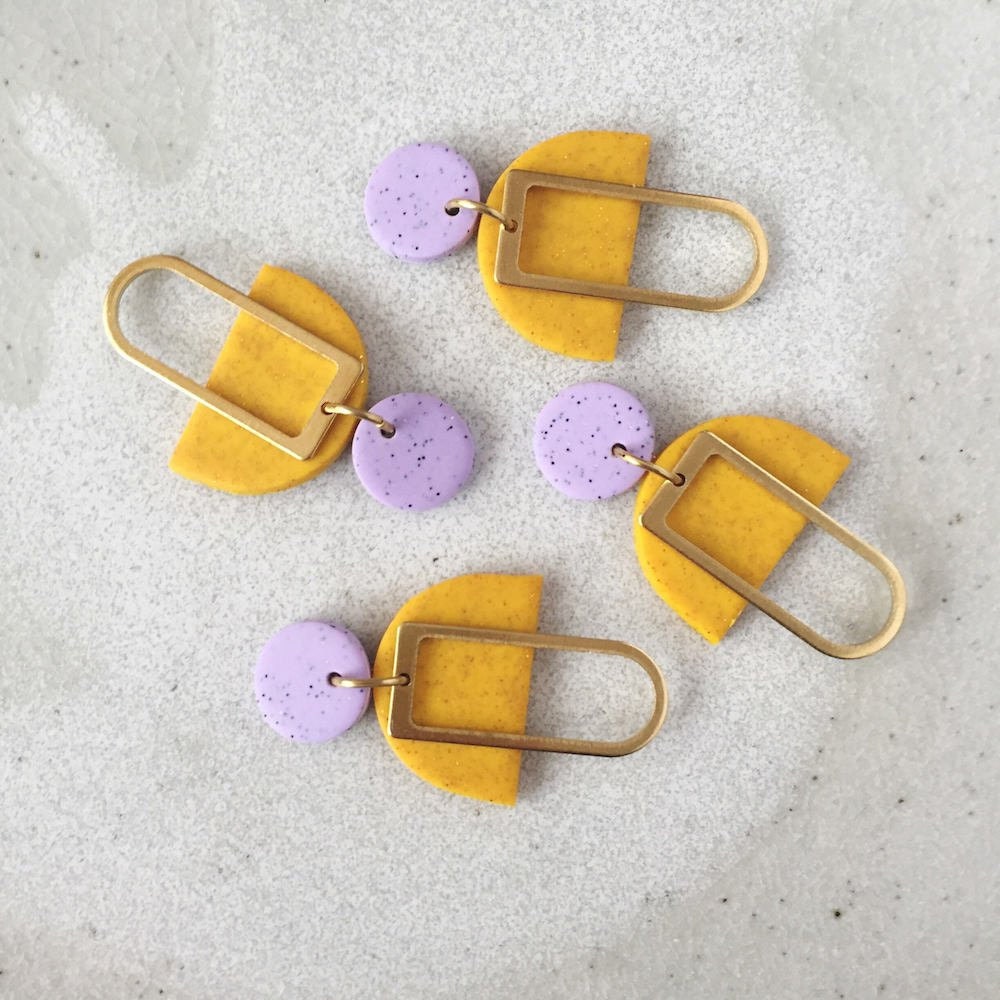 >
Subtly speckled color-blocked designs are the name of the game for this Australia-based seller, who uses geometric brass elements to add structure and shine to
her compositions
. And their bright, festive tones make them the perfect accessory for summer, providing an instant shift to a tropical state of mind.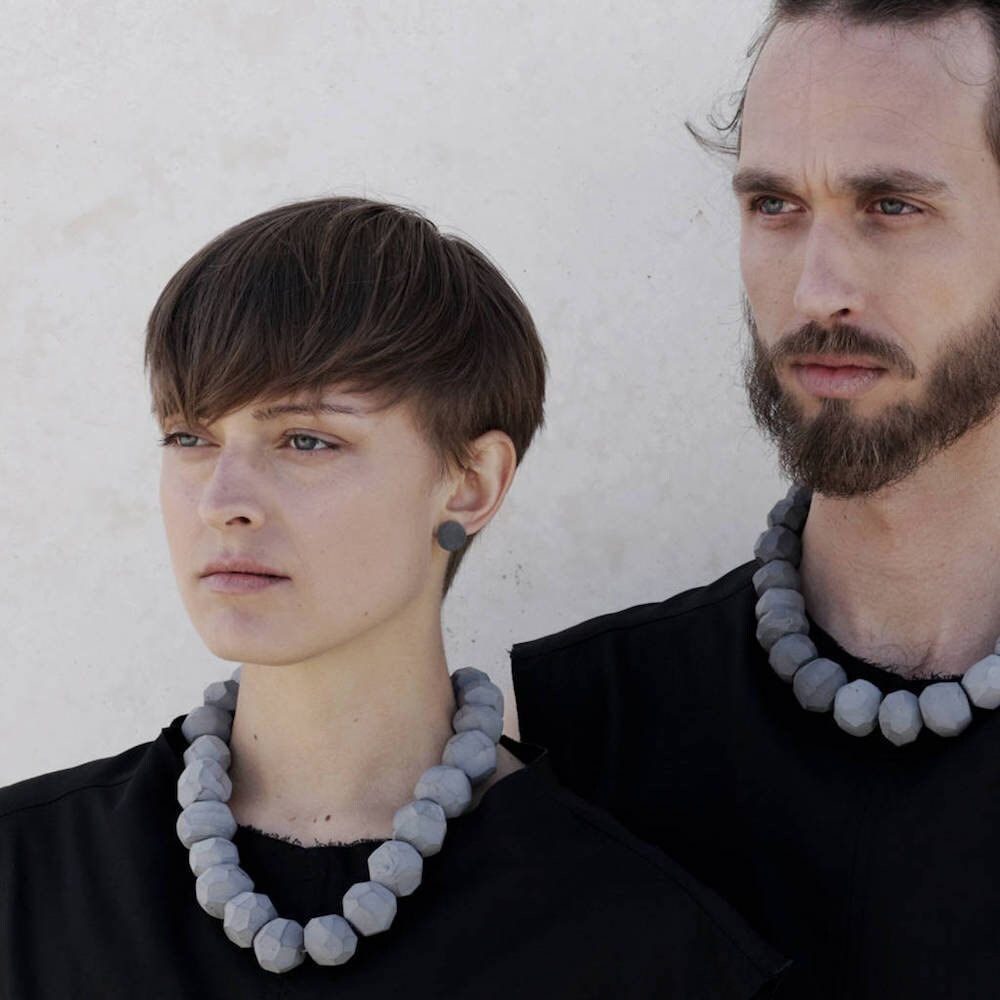 >
If we didn't know better, we'd guess that Rinat Reuveni and Michal Kagan's modern, minimalist polymer clay designs were actually crafted from concrete or stone. (Style tip: Their chunky beaded unisex necklaces make for a cool contrast with the tiny oxidized silver studs
this Tel Aviv-based shop
also offers.)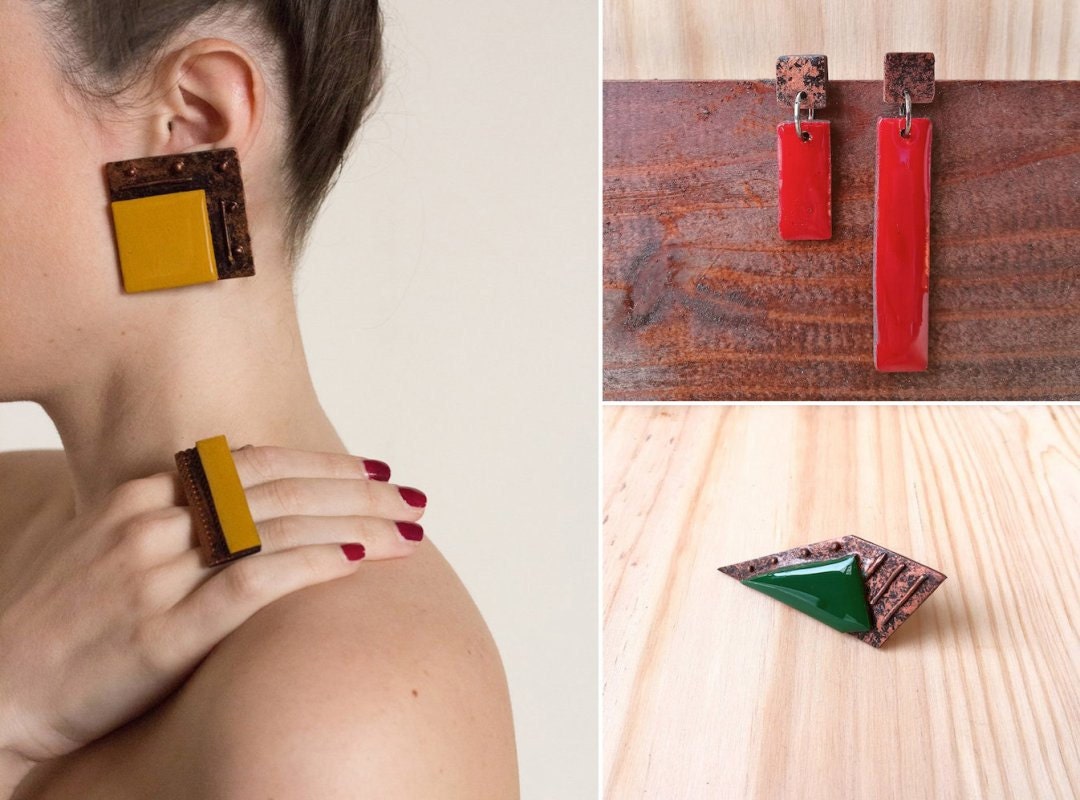 >
Mixed-media earrings. Multi-finger rings. Polymer clay-and-resin bib necklaces that could have come from a history-museum case. A combination of asymmetry, exaggerated shapes, and experimental finishes are what set Portugal's 
TRYstore
apart.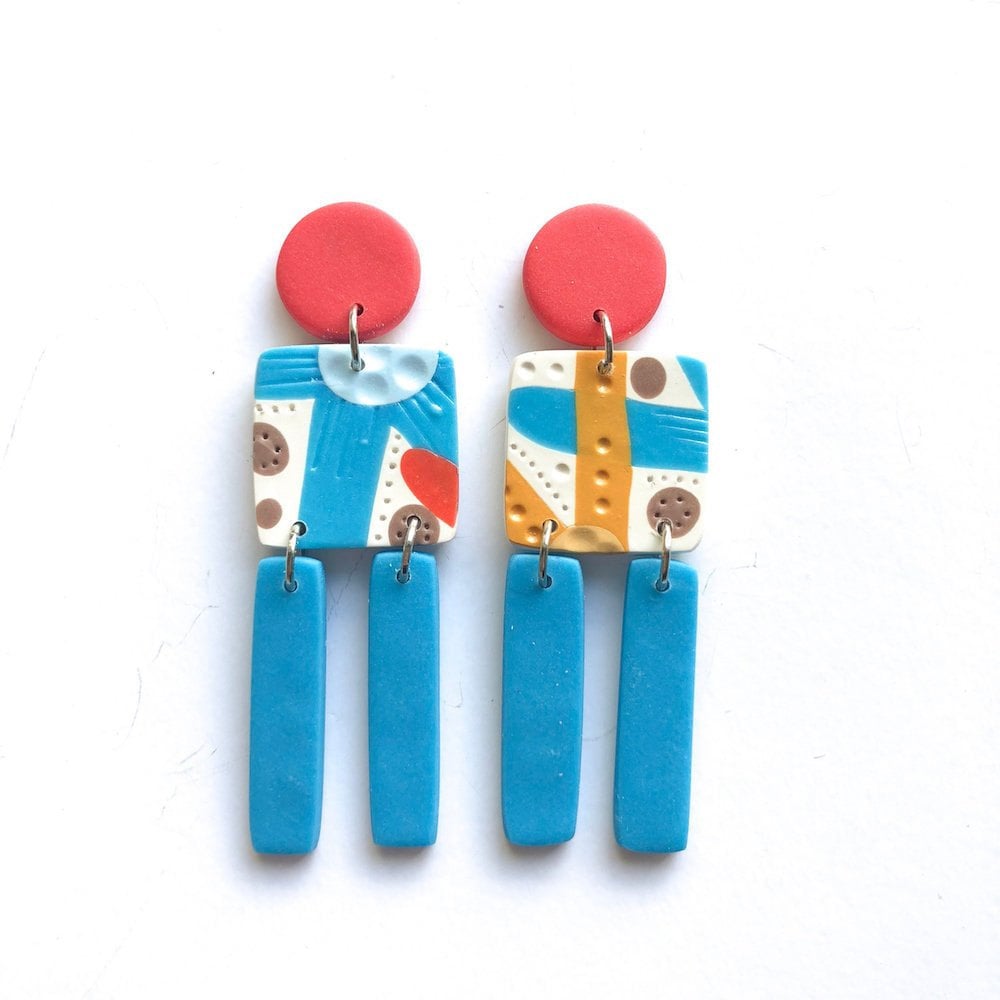 >
The rounded edges, whimsical squiggles, and candy-wrapper colors of
Heidi Helyard
's polymer clay pieces bring a Wonka-esque joy to any jewelry box. The Australian artist also uses carvings and impressions—and sometimes even thick strokes of
impasto-like paint
—to add texture and movement to these already-captivating creations.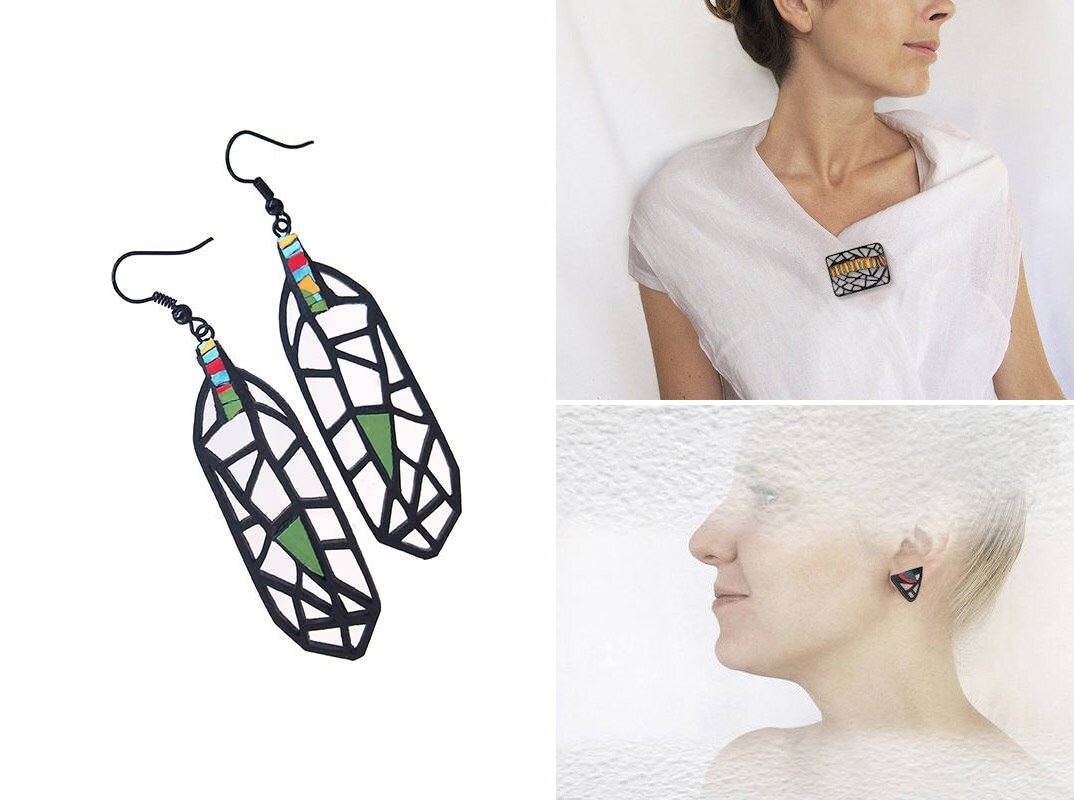 >
Rather than making polymer clay the centerpiece of its work, Spanish brand
DeUno
 applies mosaic-like segments of the colorful clay to niches within airy, laser-cut wood frames. Some finished pieces evoke insects' wings or stained glass, while others resemble delicate honeycombs glinting with liquid gold.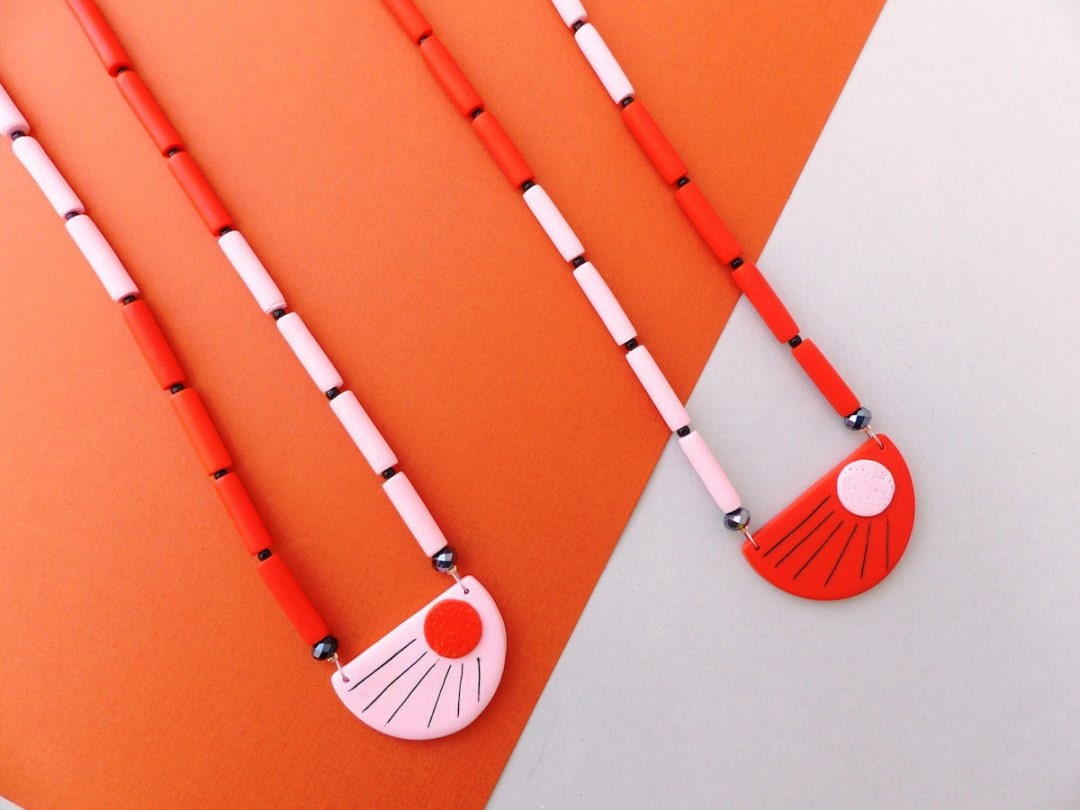 >
While UK-based shop
Nadege Honey
 draws on a range of influences, from crisp Breton-striped shirts to milky enamelware, we're particularly partial to its Memphis-inspired POP line. Created to celebrate Nadege's 10th year as a business, the collection spotlights appropriately cheerful pinks, yellows, and blues, set off by smatterings of black dashes.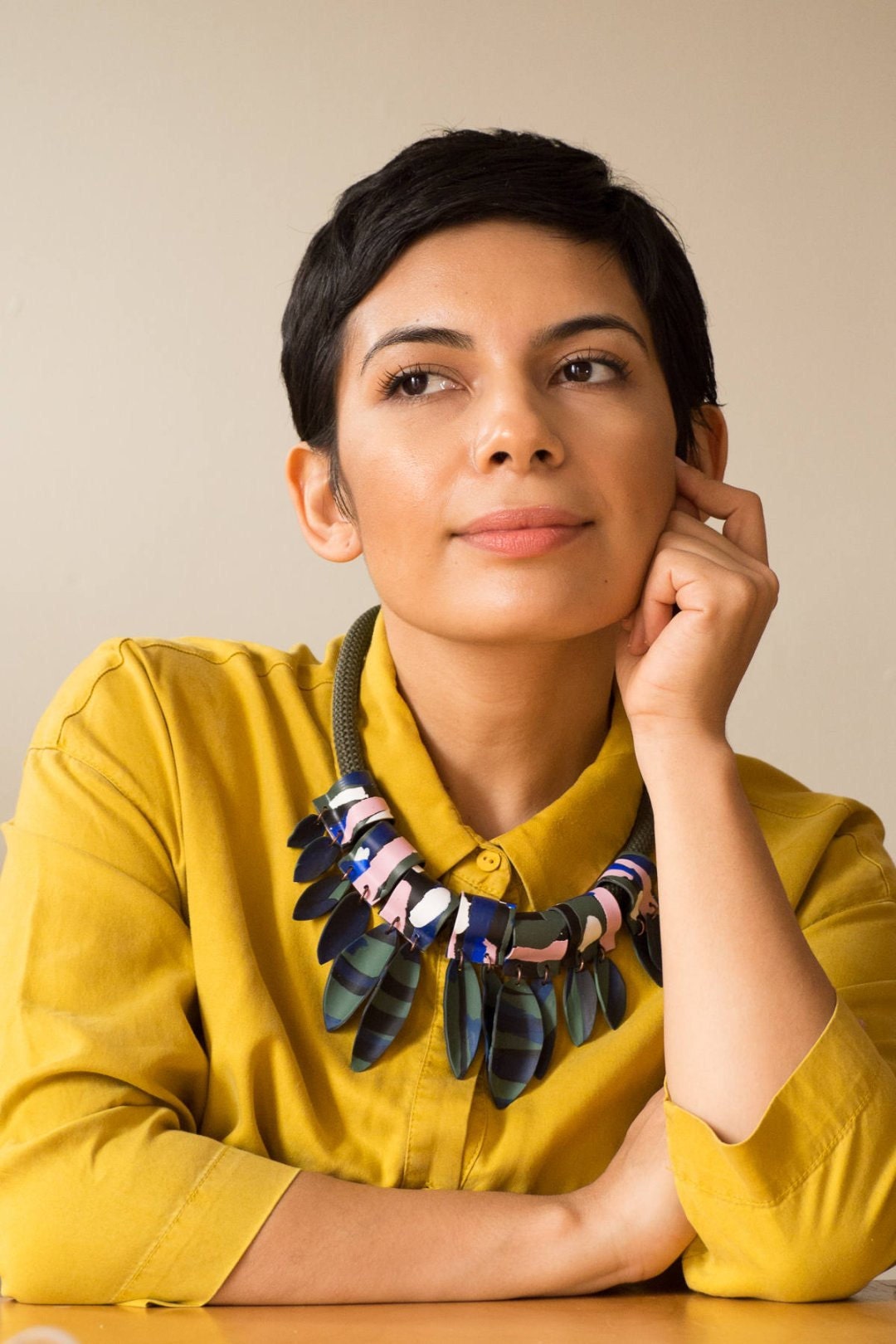 >
The Brooklyn-based designer behind
2x10
's signature process—pressing different colors of clay together in a ball, rolling the malleable marble out flat, and cutting the resulting sheet into multi-hued shapes—ensures that each individual piece boasts a wholly one-of-a-kind character. Consider them guaranteed conversation-starters.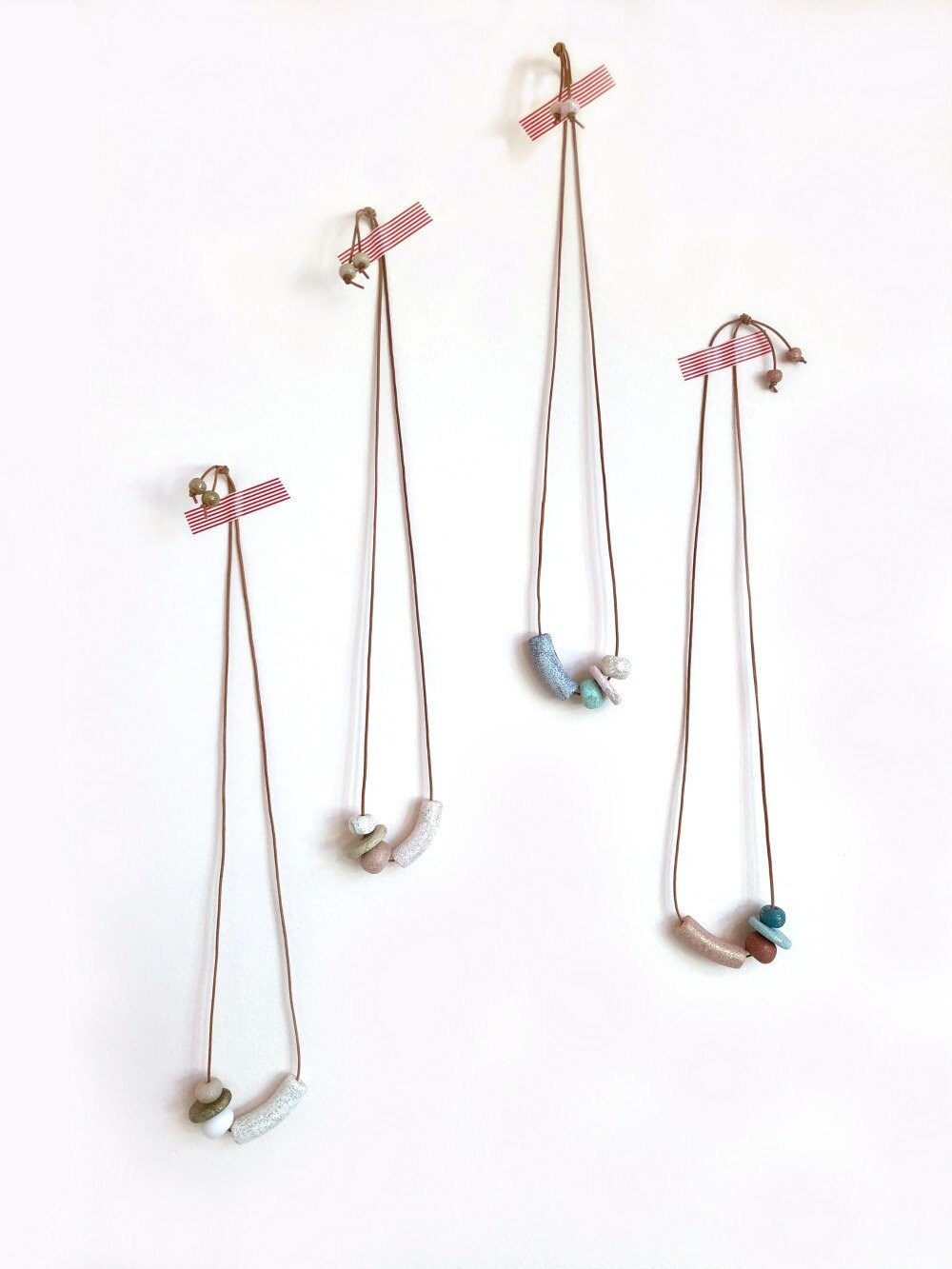 >
You know that necklace you reach for day after day without even thinking? The one that works with just about every outfit you own? Well, New Jersey maker Eliza has
a whole shop full of them
. Her handmade clay beads, enlivened with just a hint of metallic glitter and hung from simple leather cord, are likely to unseat (or perhaps layer up with) your current everyday go-to.