by Audrey Manning
From the world's tiniest cactus to a dinner table with swinging seats, this summer's most buzzworthy finds are all about embracing your playful side.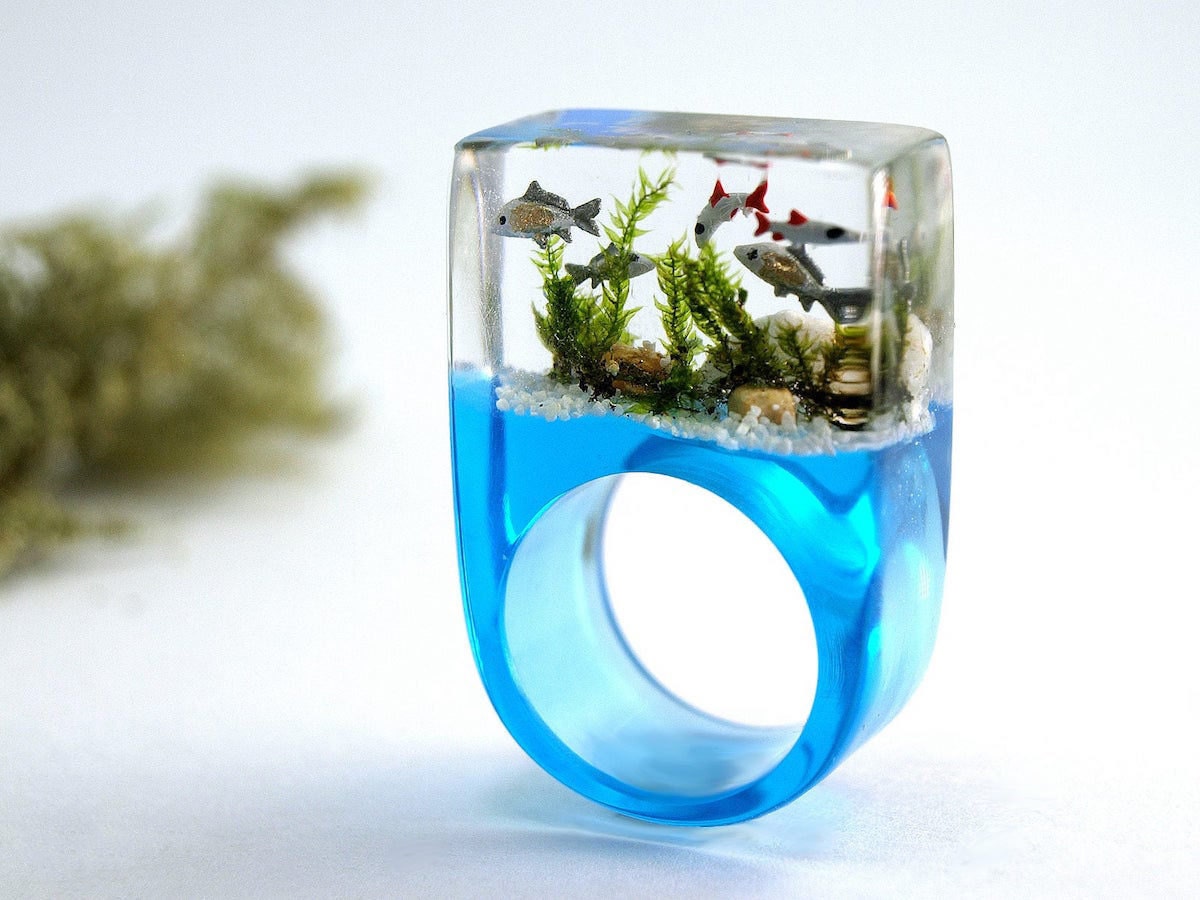 With its blissfully longer, sunnier days, summer grants us permission to prioritize fun (preferably the outdoor kind). The moment temperatures rise, that lighthearted, adventurous spirit takes hold of our Instagram feed, and 2 million of Etsy's biggest fans begin enthusiastically double-tapping all the colorful, one-of-a-kind finds that spark their playful side. From the world's tiniest (and cutest) cactus to a dinner table with swinging seats, each of this season's 10 most popular Instagram posts will pepper your days—or daydreams—with wonder, even if you're stuck perusing this list in an over-air-conditioned office. Read on to discover the crowd-pleasing picks that are making imaginations run wild world-over.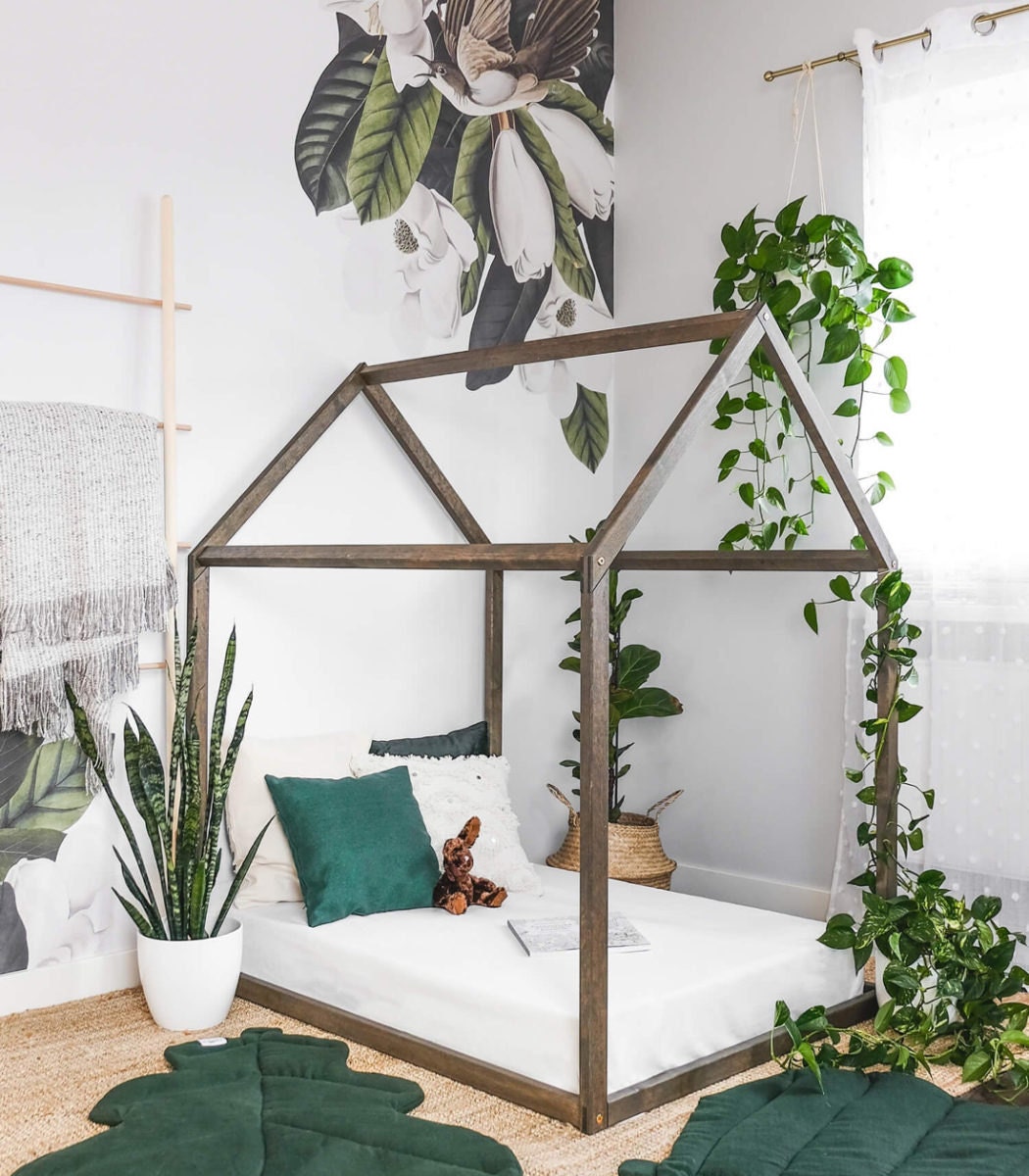 We envy the kid lucky enough to spend every night in this whimsical canopy bed frame, built from black alder hardwood and the stuff of childhood dreams. KM Designs' creation is part playhouse, part sleeping space, and the perfect place for reading bedtime stories.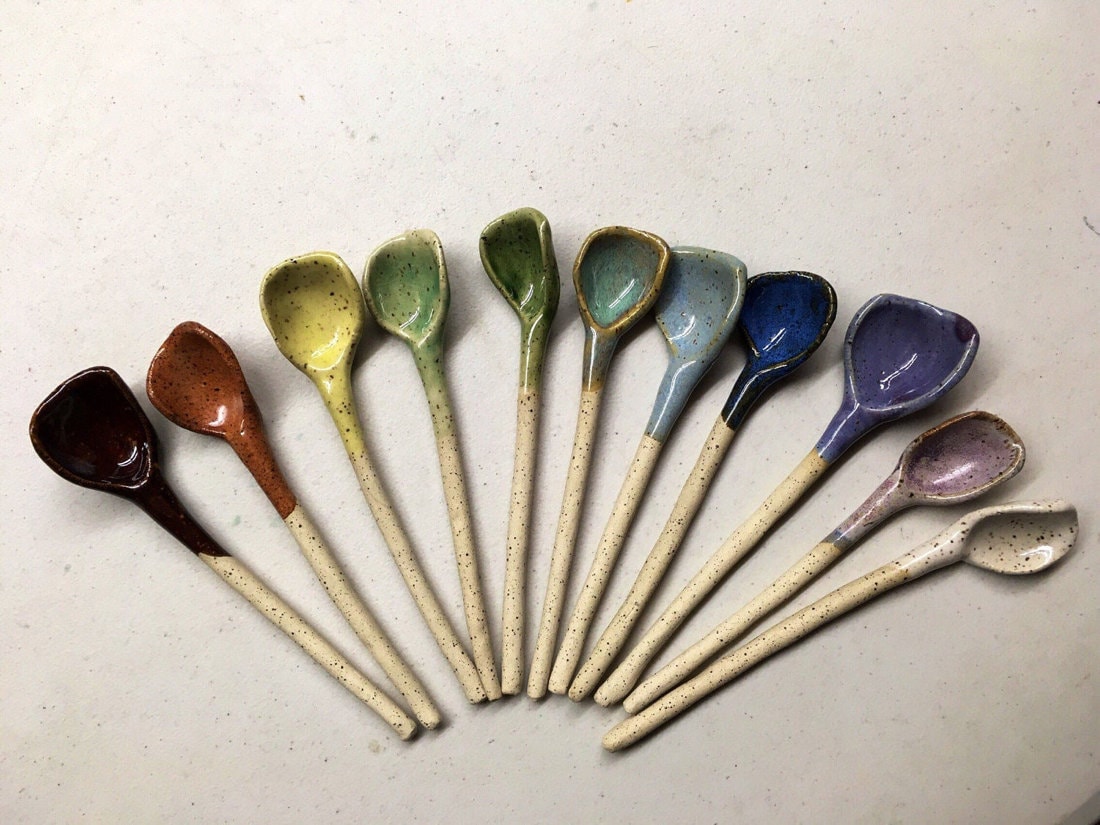 Packaged in a set of 11 rainbow-spanning shades, these vibrant ceramic spoons from Amrita Lash Pottery will add a hefty dollop of cheer to your morning coffee, afternoon cocktail, or weekend tablescape. Hewn in rough, organic shapes, these durable beauties are both pleasing to hold and dishwasher safe.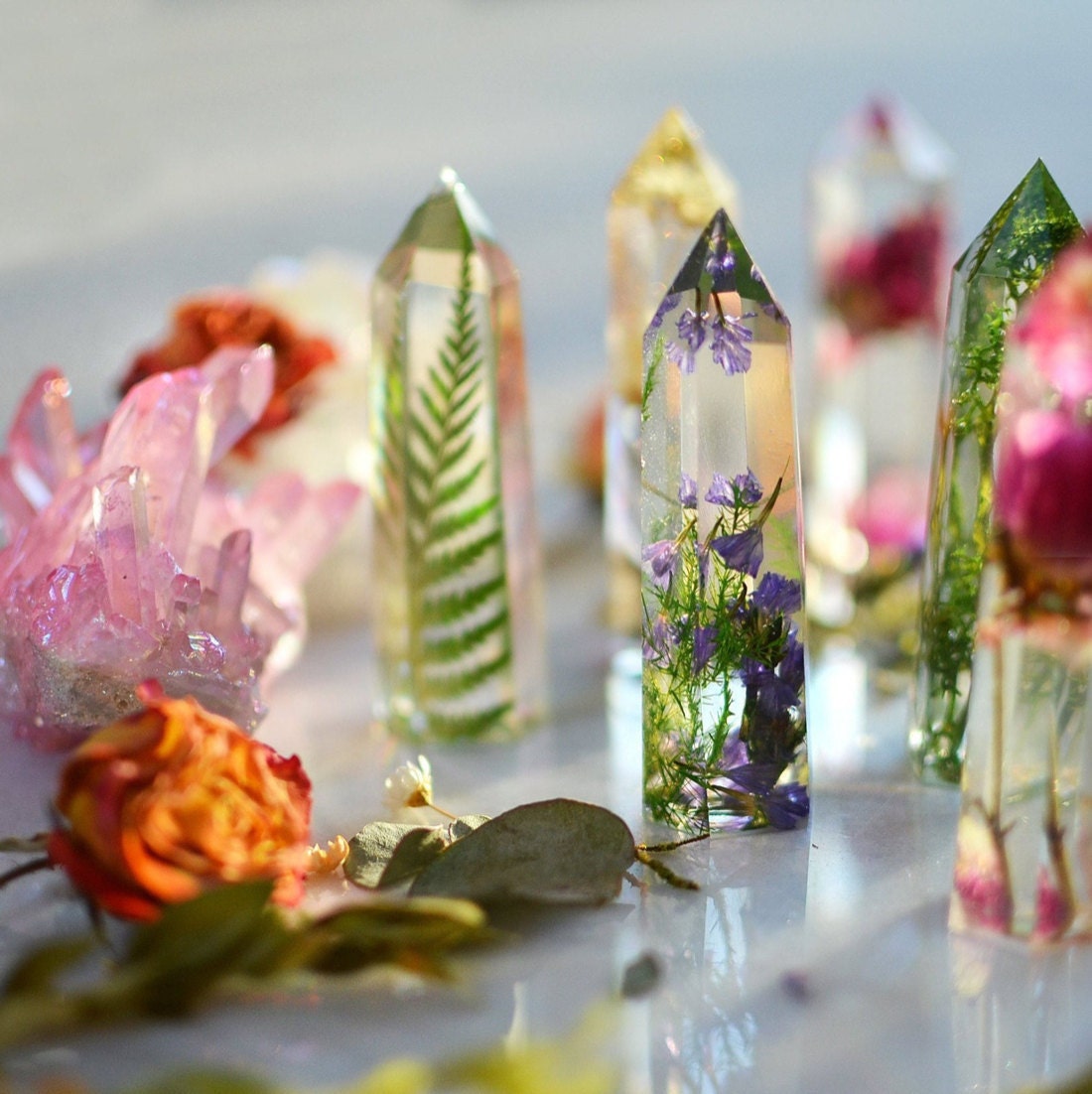 With over 50,000 likes on Instagram, these flower-filled resin terrariums from Eight Acorns have one job: simply delight. Standing three-and-a-half inches tall, they beautifully marry two of our favorite trends (florals and crystal motifs), offering a fresh way to display both at home.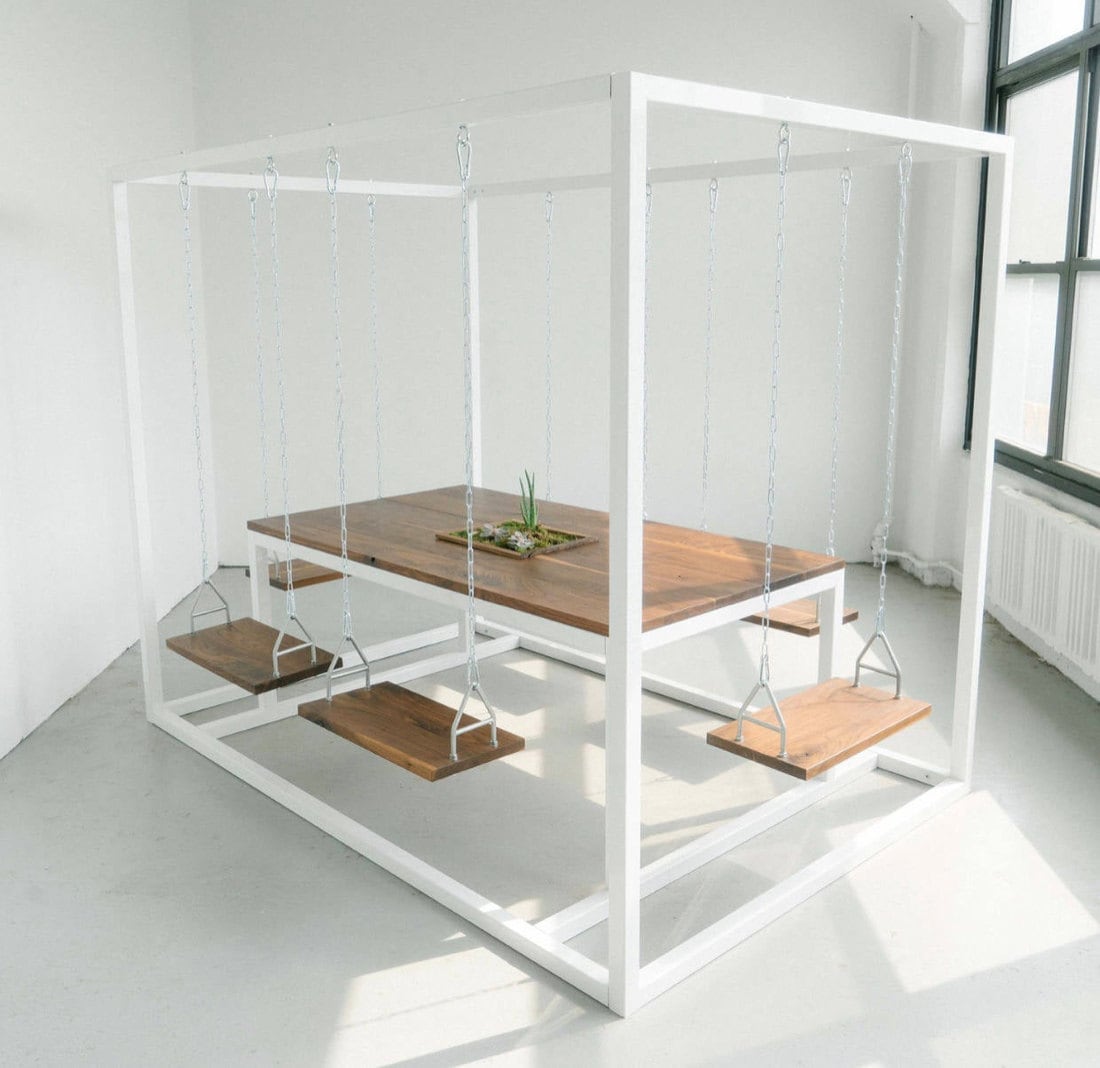 If you really want to indulge your inner child, may we suggest a playground-inspired dining set from Swing Tables? Boasting beautiful walnut construction, a built-in planter box, and six swinging seats, this indoor/outdoor table makes for both a picturesque summer patio and a daring dining room statement.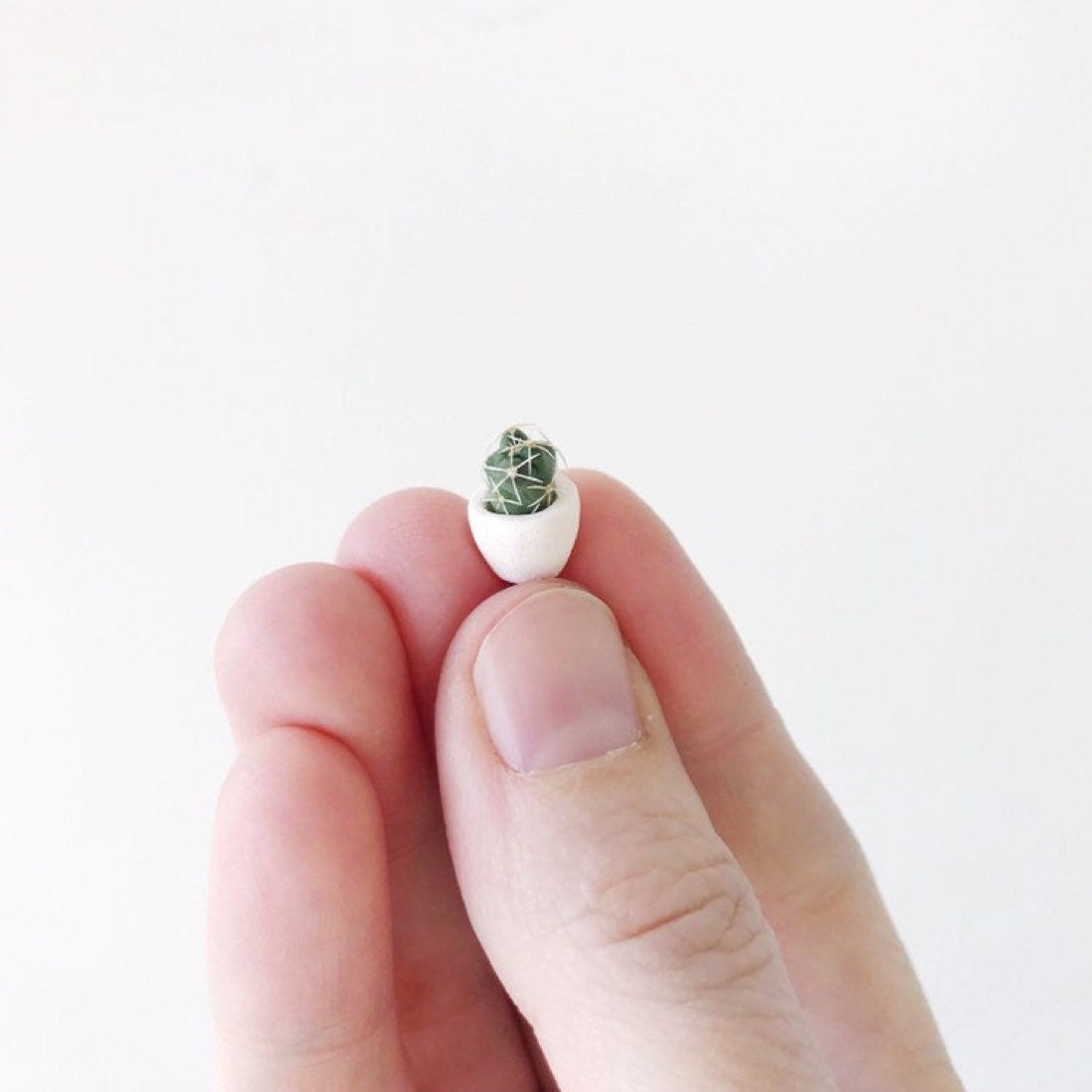 Even if you're not much of a green thumb, this thimble-sized cactus planter will surely inspire you to cultivate your own little indoor garden. Consider the skill that went into making this tiny treasure! And don't worry about where you'll find a plant small enough for this handmade ceramic vessel: An order from Tierra Sol Studio includes a homegrown mini cactus, planter, sand, and tips for caring for your new little buddy.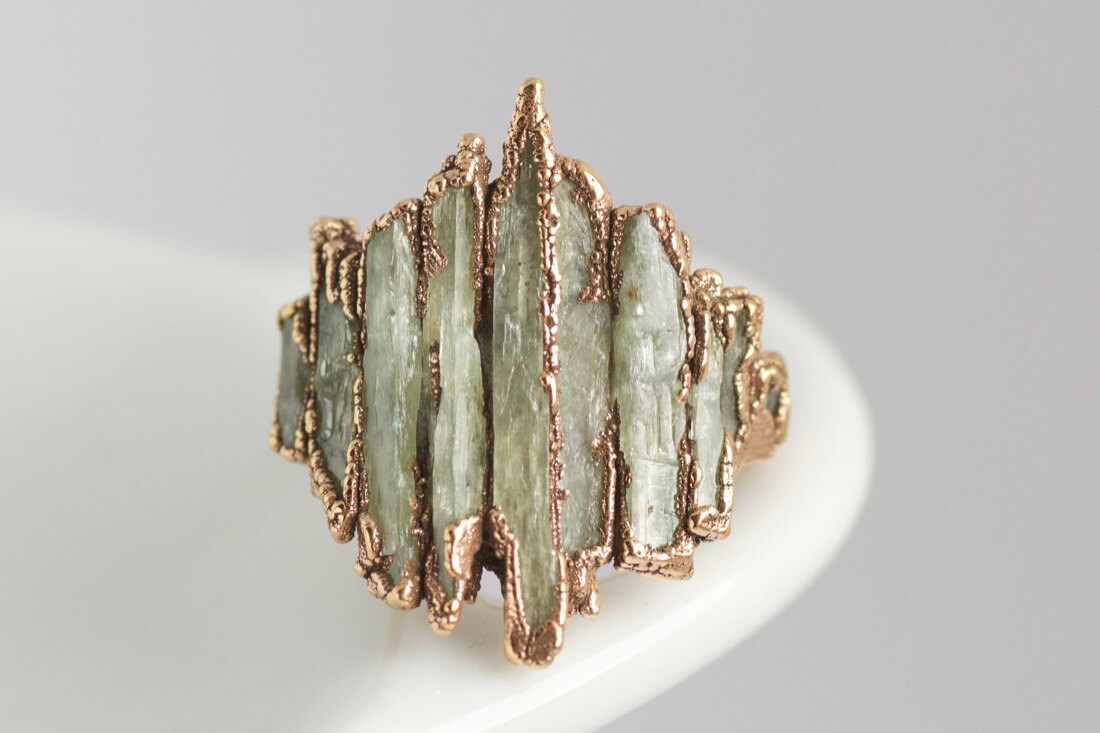 Could this striking raw gemstone ring from eMeraki be the crown your finger deserves? Look closely to see lava-like electroformed metal cradling a rocky terrain of raw green kyanite, a stunningly unique stone. Choose from rose gold, yellow gold, or rhodium plating or an unadorned sterling silver setting to create your own statement piece.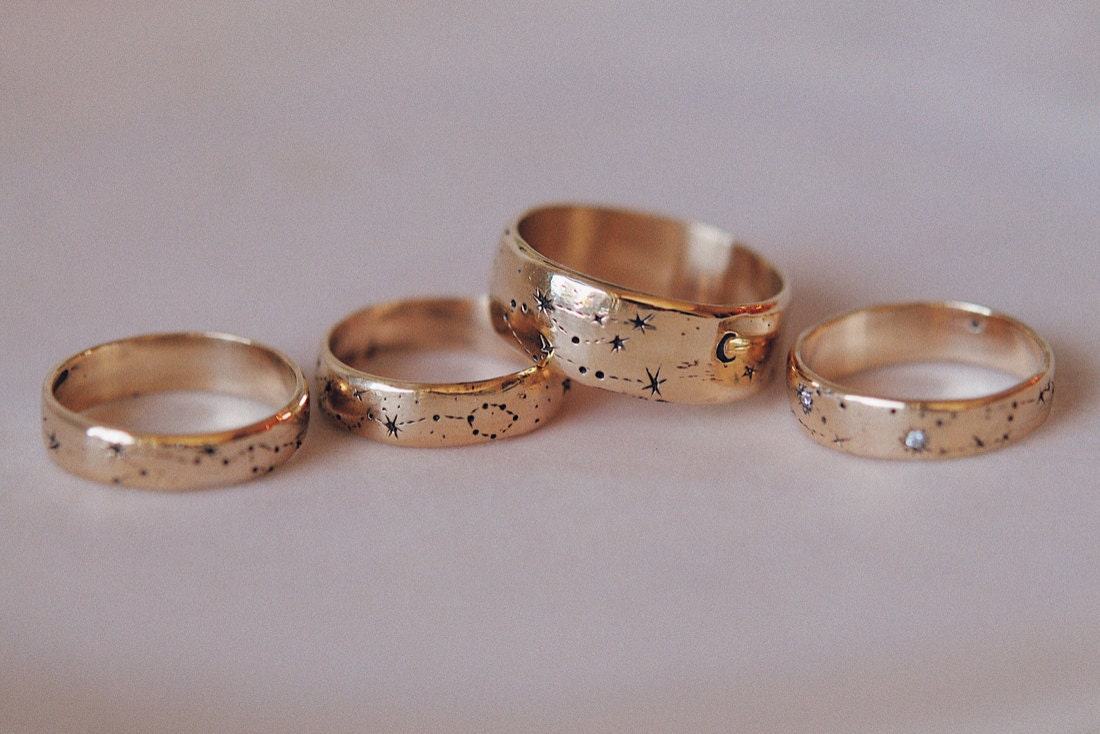 As their name suggests, these "Written in the Stars" rings from jeweler Sofia Zakia shine like the night sky. Hand-engraved with the constellations of both you and your beloved in one of three gold tones, they'll make an ultra-romantic wedding band set.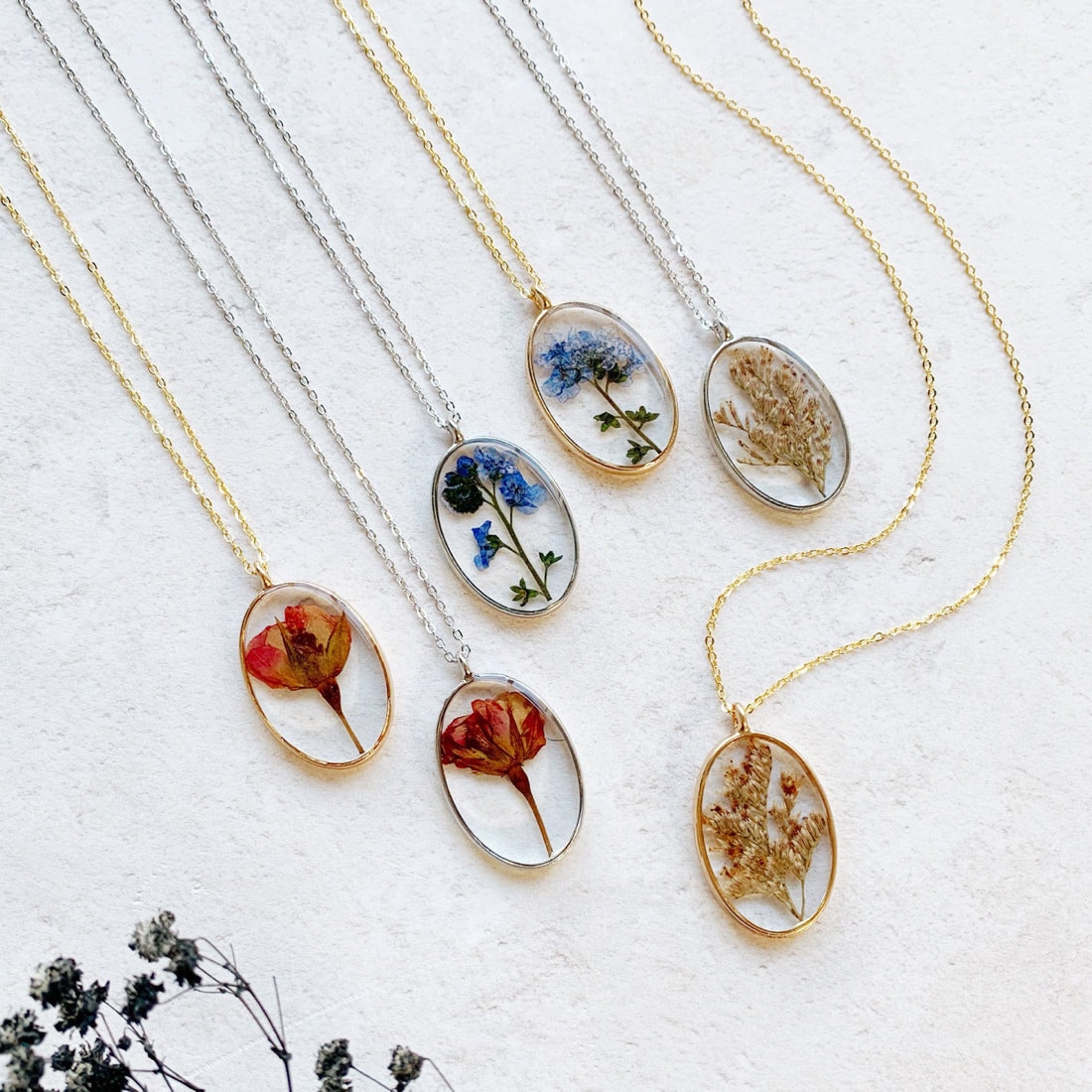 Carry summer blossoms with you from Sunday brunch to sunny park picnic with a charming pressed flower necklace from Electric Eccentricity. Personalized with an initial, these wilt-proof blooms would make a particularly touching birthday or graduation keepsake.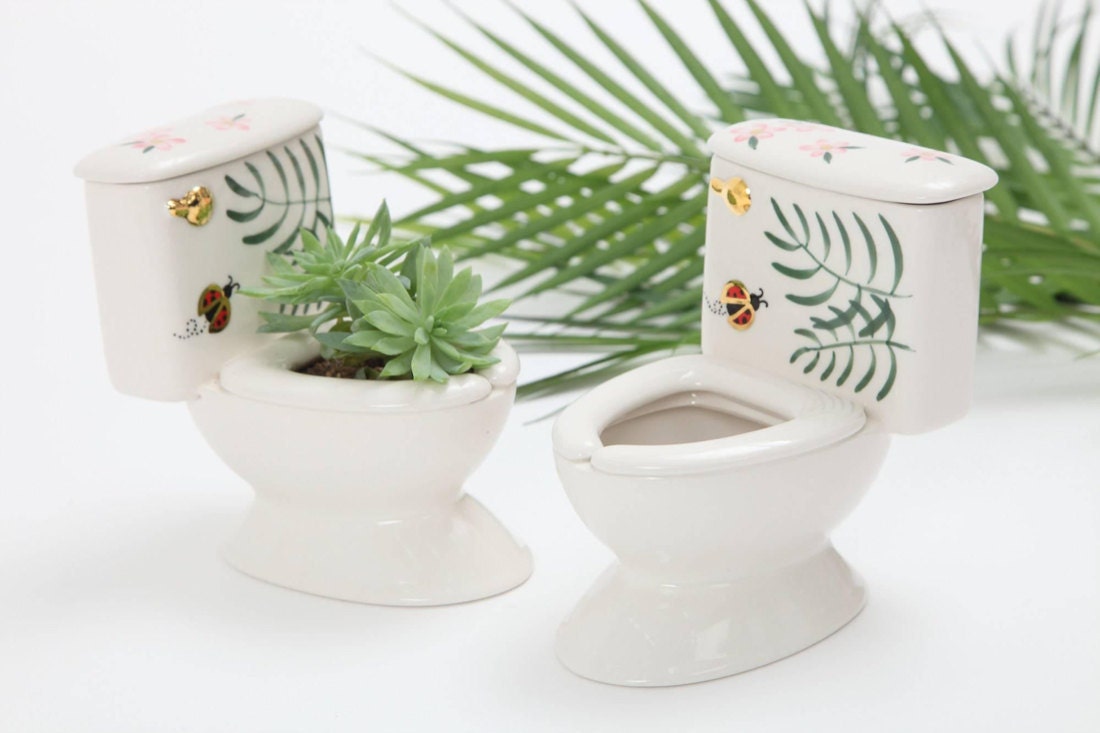 We thought we'd seen every creative plant home imaginable until our eyes met these undeniably adorable mini porcelain potty planters. Your precious succulents will certainly be sitting pretty in these hand-painted thrones from MsPotterCeramics.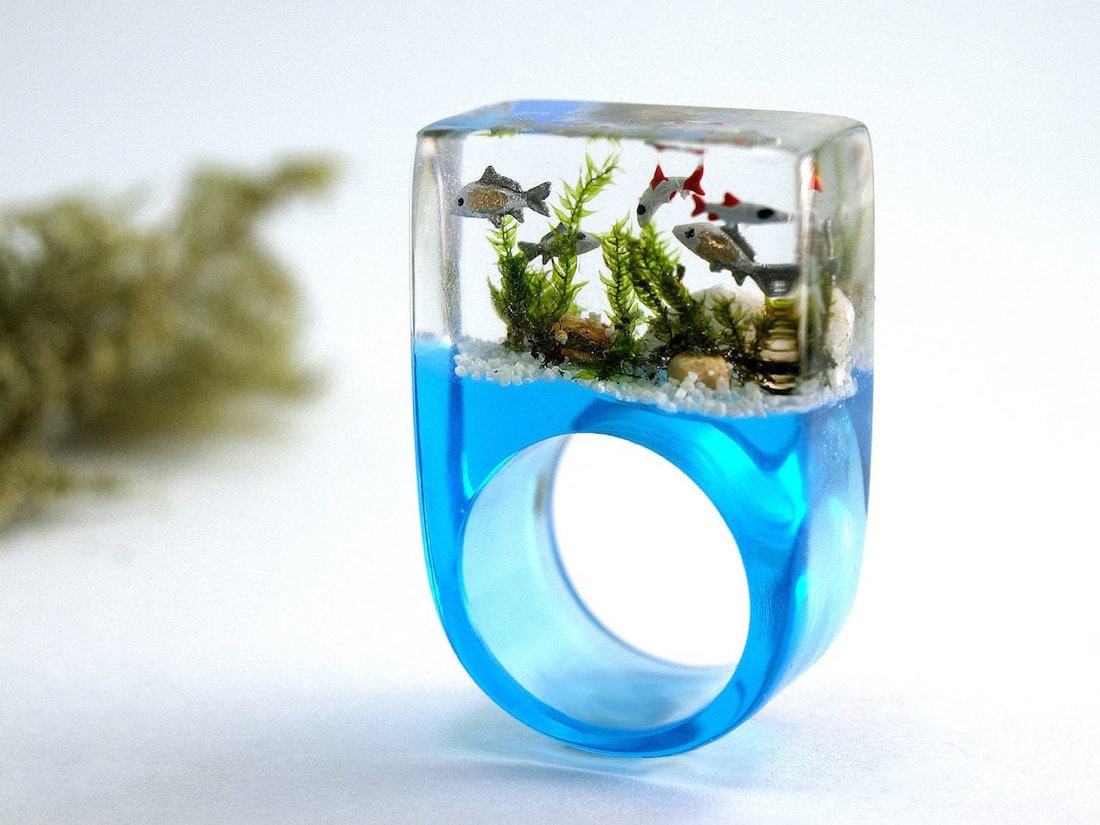 Each resin piece from jewelry shop Geschmeide Unter Teck is a world unto itself, packing impressive detail into a small, wearable package. Slip this aquarium ring on and dive into an underwater wonderland, complete with miniature fish, sand, stones and moss. So refreshing!