by Jackie Buddie
Whatever your mom is into—from saving the earth to summiting mountains—there's a beautiful, wearable, handmade jewelry option to celebrate it.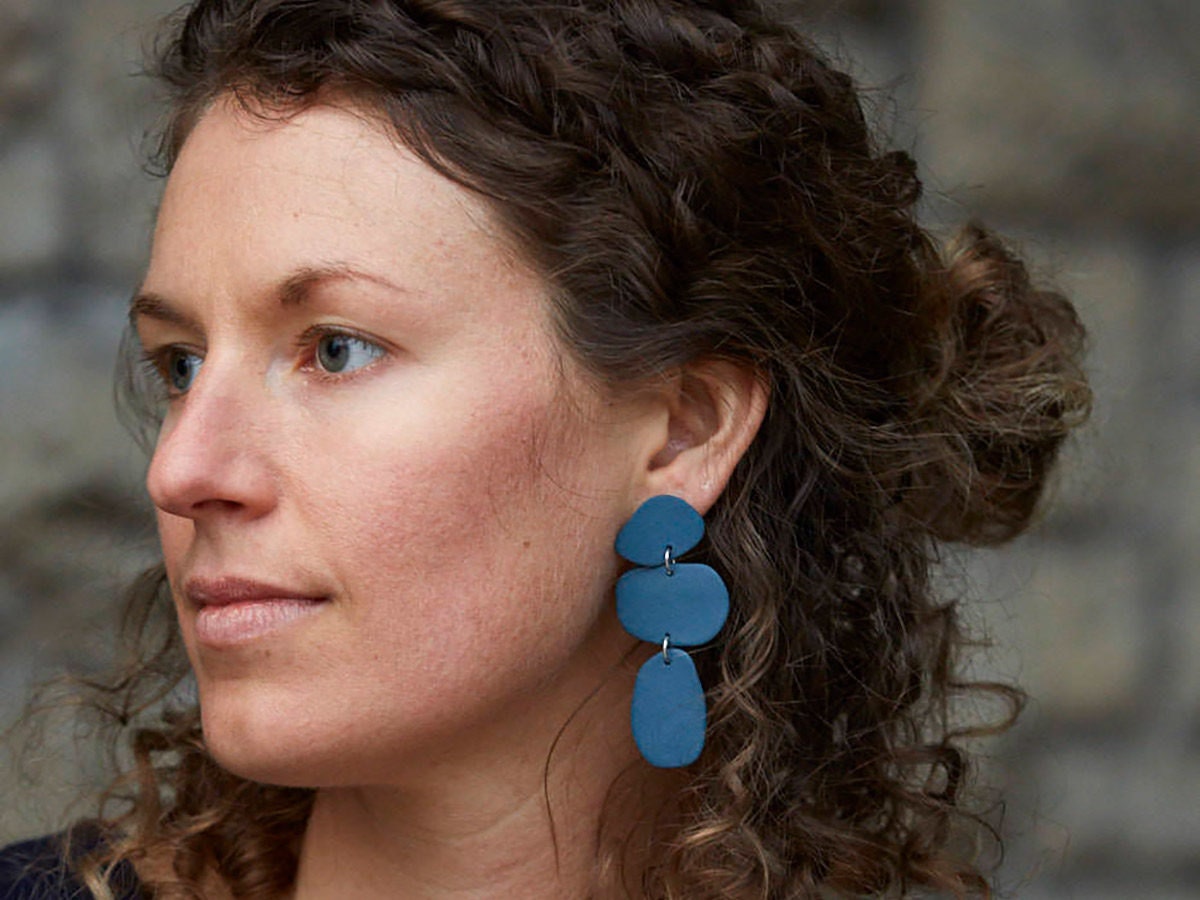 Mom has always had a way of making you feel like you're the center of her universe. She could be a pinch of sugar away from perfecting her meringue recipe or a paragraph away from finishing a riveting book, and she'll gladly drop everything to be there when you need her. This
Mother's Day
, say thank you for all that selfless support with a gift that celebrates
her
individuality. Whether your mom (or other beloved mother figure) uses her spare moments to dance the tango or grow prize-winning tomatoes, a handmade piece of jewelry that speaks to her passions shows you've been paying attention—and want her to thrive too. Crafted with recycled reading materials, cut from reclaimed wood, or fashioned from climbing rope, each of these bold styles makes a powerful statement about the inimitable, incomparable stuff our favorite women are made of. Which one reminds you of yours?
For the eco-conscious mom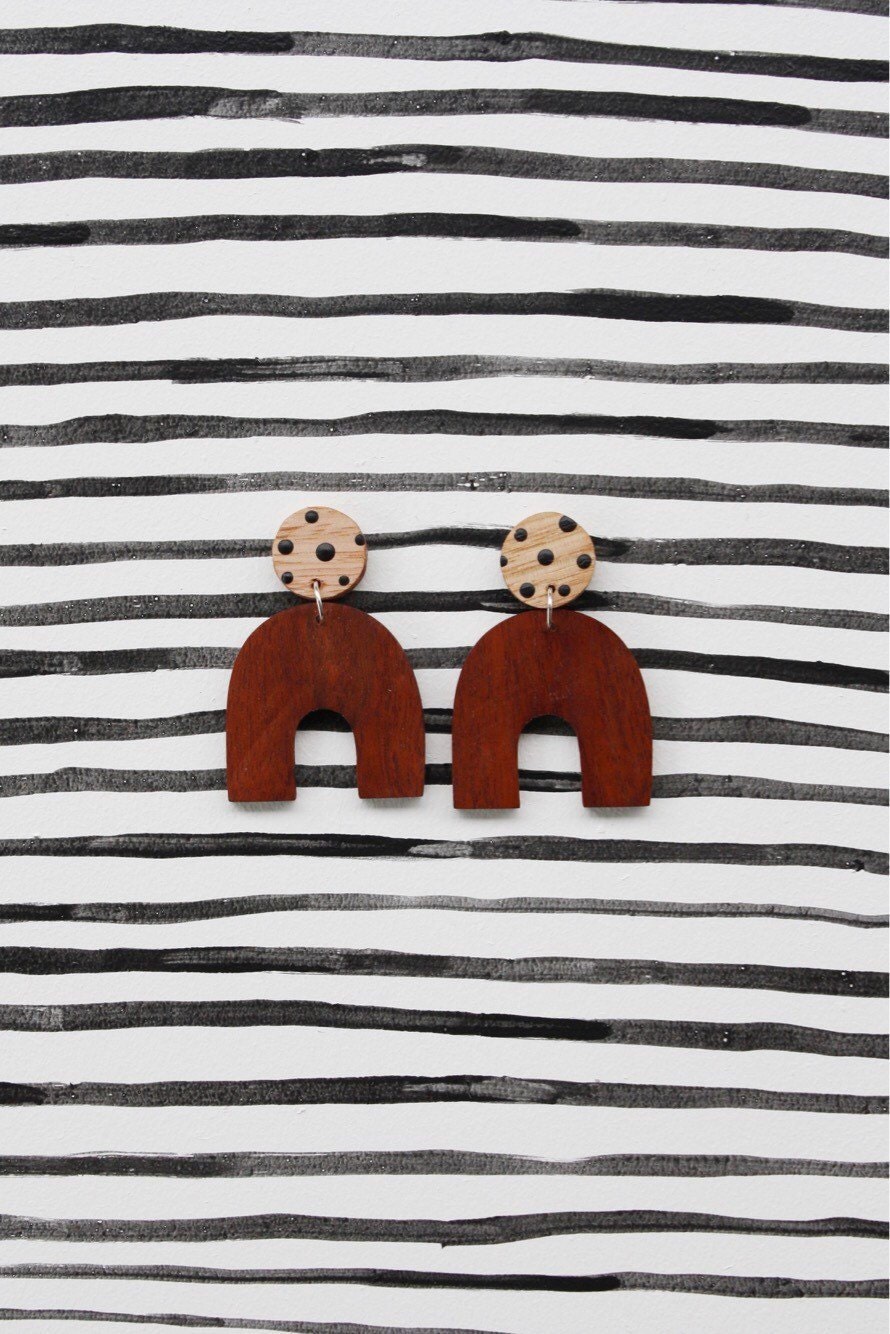 >
If she's concerned about her carbon footprint, mom can breathe easy when she unwraps this cheerful set of reclaimed wood earrings from solar-powered homewares and jewelry shop
Kirralee & Co
*. "All of our timbers are reclaimed from donations, curbside collection, thrift stores, and timber yards," explains Kirralee Robinson, the Australia-based shop owner. What's more, each of Kirralee's hand-painted statement earrings is made using salvaged offcuts from lumber her team first shapes into wood shelves and vases. "We try not to throw any materials out," she says. (Even her shop's sawdust gets a second life as garden mulch.) 
*Time-saving tip: Select gift wrap at checkout and have your Kirralee & Co piece sent directly to mom.
For the mom who's your rock
AmeliaEL's concrete pendants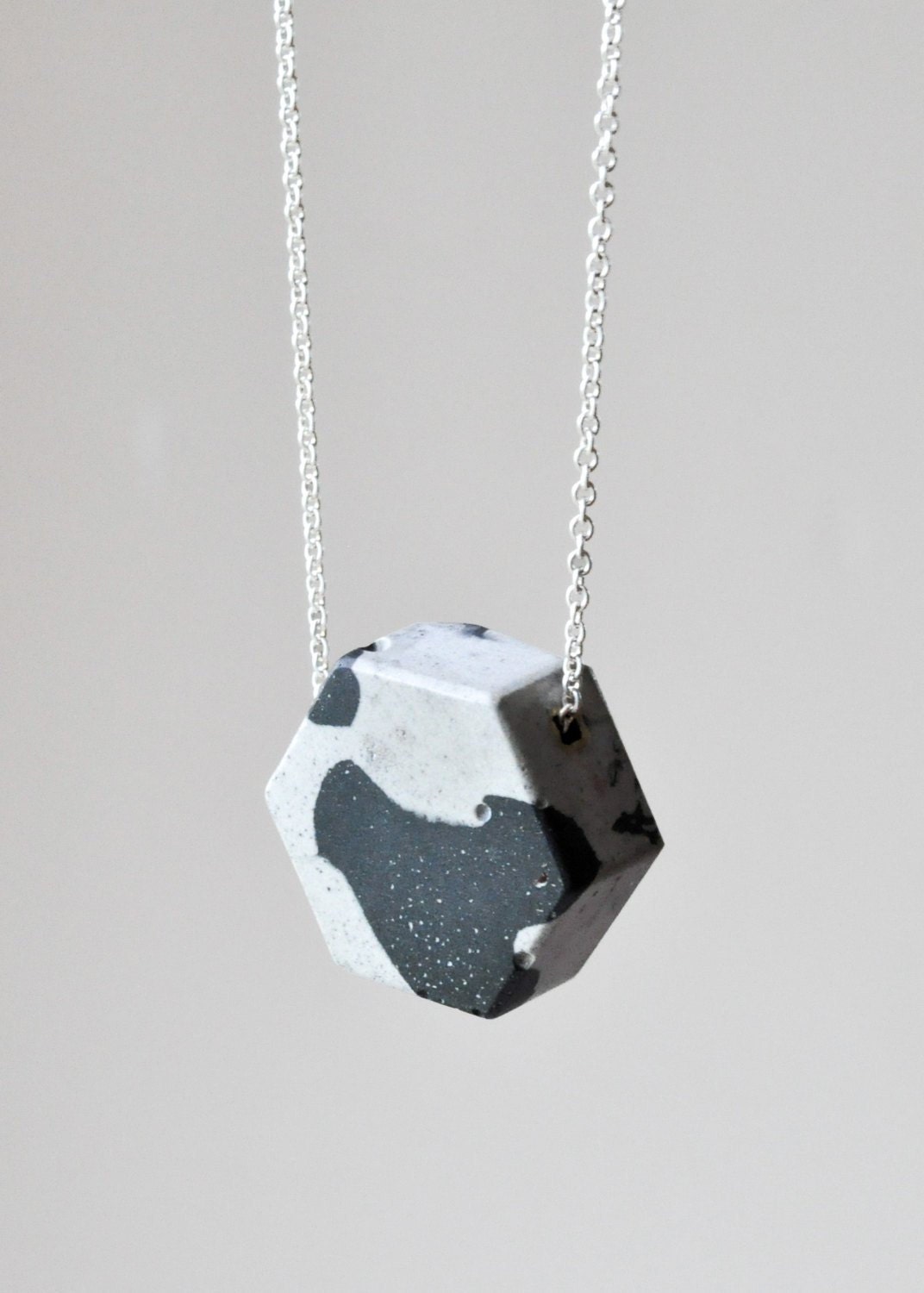 >
Doctor, teacher, accountant, life coach: Name a role, and your mother has likely played it. For the steadfast mom who's always there to give you what you need (whether that's tough love or TLC), consider a concrete accessory from Philadelphia designer Amelia Einbender-Lieber of
AmeliaEL*
. "I love how strong concrete is and how it takes on the form and surface of whatever it's cast in—it can be rough or amazingly silky smooth," Amelia says. Sometimes she'll even embed metals such as brass, copper, or silver into a piece: "I like the juxtaposition between the fine metal and the industrial concrete." Any resilient-yet-refined mom will surely relate. *
Visit the AmeliaEL shop for gifts that are ready to ship in three business days or less. 
For the mom who sees adventure in everything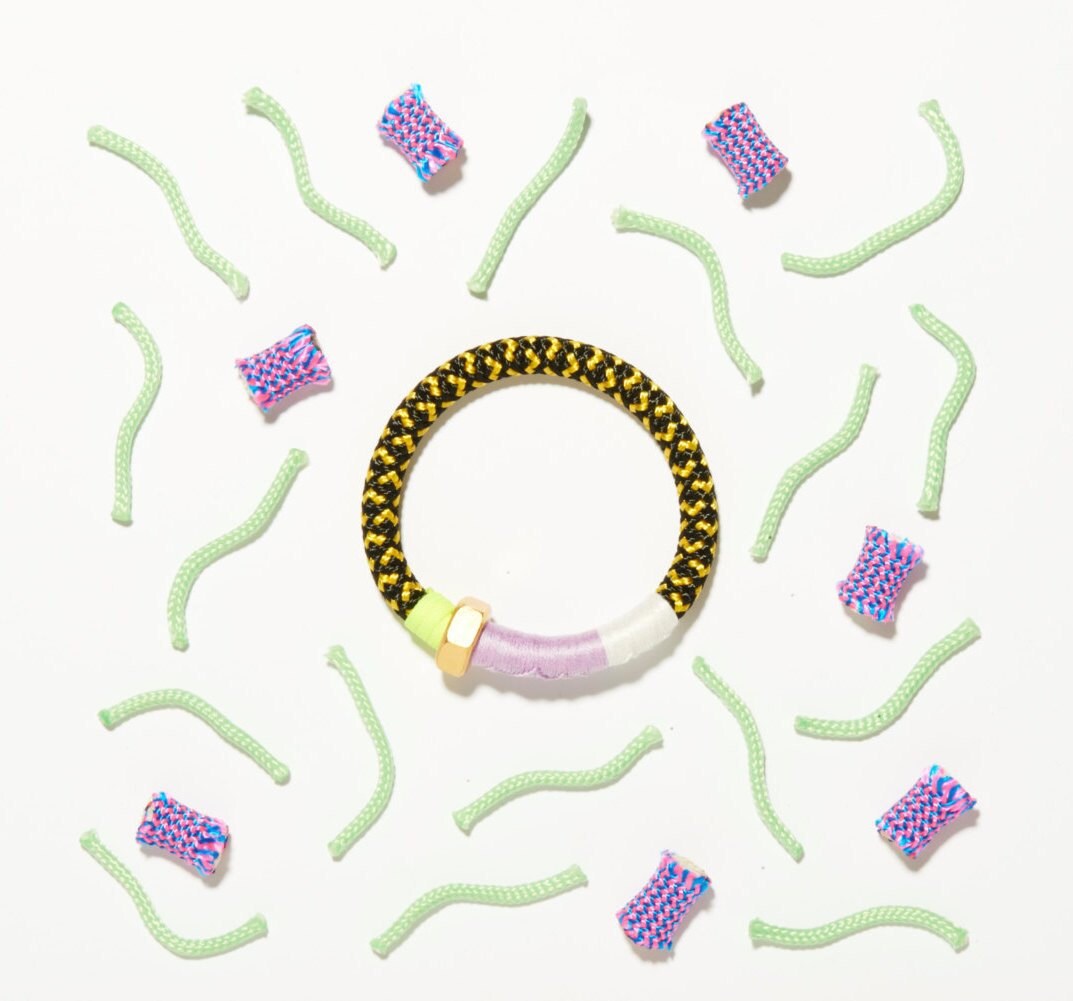 >
She's got the guts to go ziplining through the Costa Rican canopy and the grit to make the trek to Machu Picchu's summit. Encourage your adventurous mom to shout it from the mountaintops with a vibrant climbing rope bracelet designed to show off her wild side. "For me, the climbing rope symbolizes freedom, nature, challenge, and individuality," says Stephanie Ong, the Italy-based designer behind 
Mountain of Greatness
. Stephanie sees her jewelry as ideal for the mom who's not afraid to be daring in her life choices
or
her style choices. "It's also very unfussy, so it's perfect for an active person who wants jewelry they can wear every day."
For the zen mom with infinite calm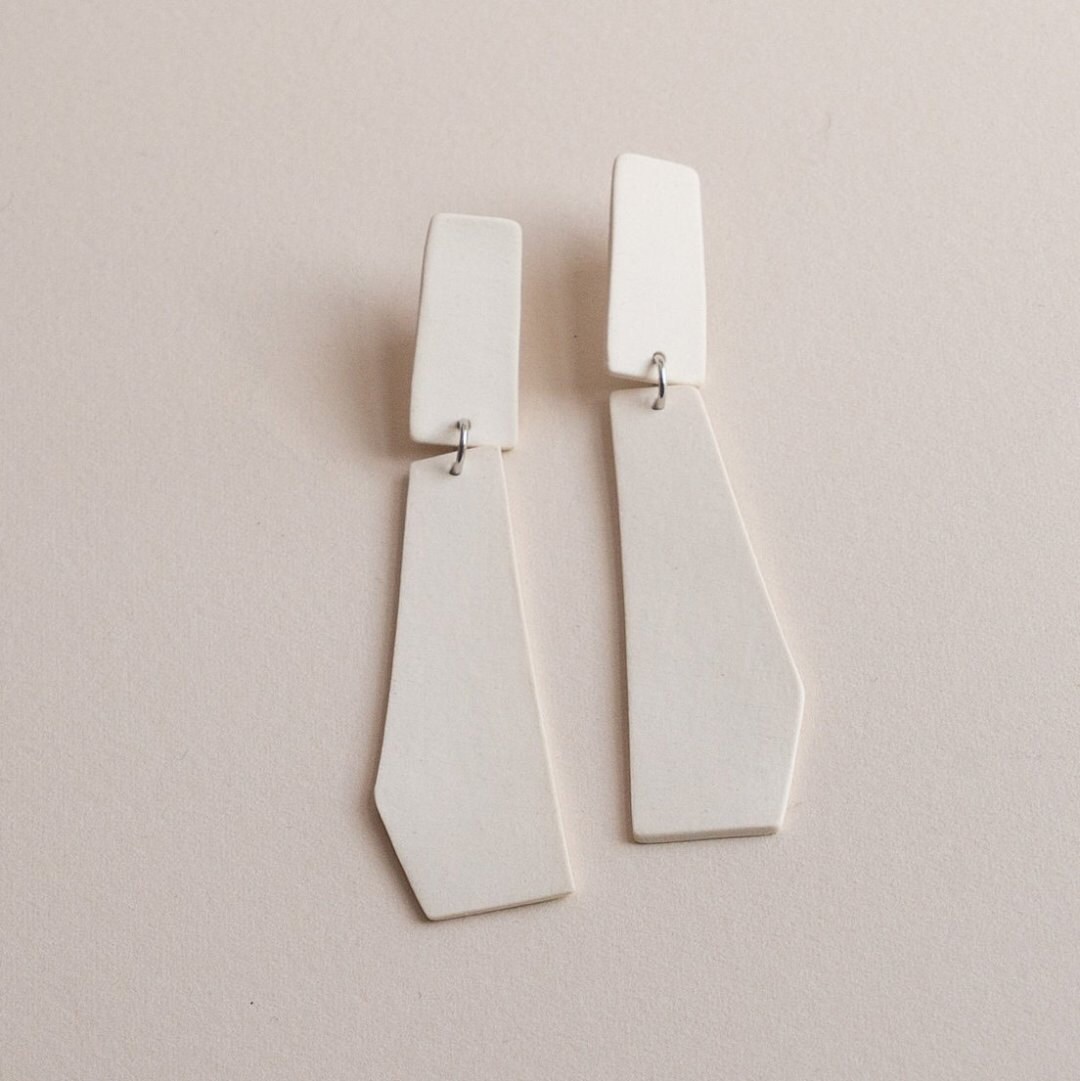 >
"What I love about working with clay is how present you need to be," says ceramic jewelry designer Jenny Rush of 
Four Eyes Ceramics
*. "Everything else leaves my mind and I get to focus on what I'm creating. It's a peaceful time for me." If, like Jenny, your mom appreciates slowing down and acknowledging the beauty of simple things, she'll love the exquisite minimalism of Jenny's designs. Plus, each of Jenny's muted, sculptural forms doubles as a daily reminder that good things are worth the wait. "Due to the delicate nature of the clay in the greenware stage prior to firing, I can't just knock out a bunch of pieces in a couple days," she explains. "Each batch takes weeks." *
Browse Four Eyes Ceramics for earrings that ship in two business days or less. 
For the mom with the (ever)green thumb 
Eight Acorns' pressed flower keepsakes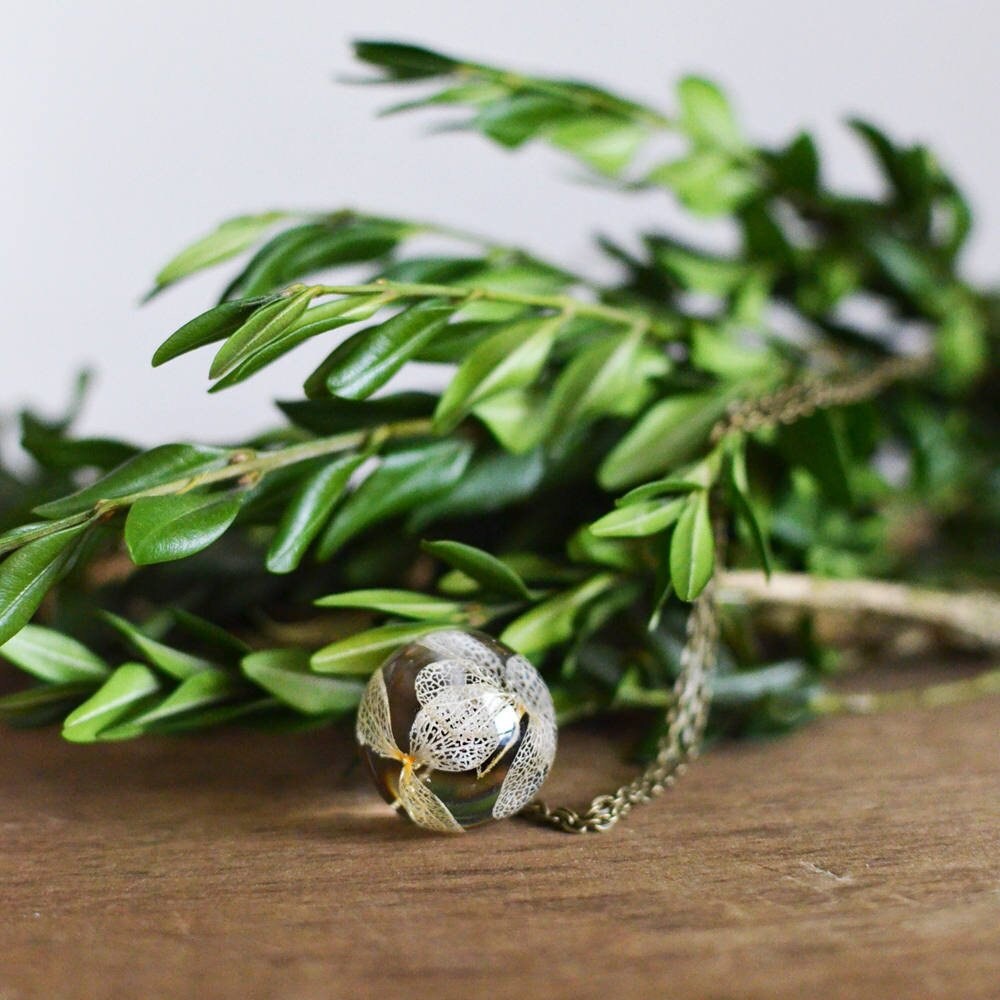 >
A carefully preserved pressed flower pendant makes the sweetest gift for a nurturing mom who cherishes every last sprout and seedling in her window box or backyard. Show gratitude for the fruits of her labor in the garden and beyond with a resin-encased specimen from
Eight Acorns
*. "Flowers symbolize human connection, so they're a great way of conveying special sentiments to others," says shop owner Anastasia Rasulova, who often enlists her own daughter in collecting materials by hand. "We gather flowers on nature walks or hiking trips; the way she gently interacts with nature is so inspiring to me," Anastasia says, adding, "I'd like to think of my jewelry as a dreamy floral escape to somewhere peaceful." And what mother wouldn't be happy to receive that?
*Select gift wrap at checkout and have your Eight Acorns piece sent directly to mom.
For the handy mom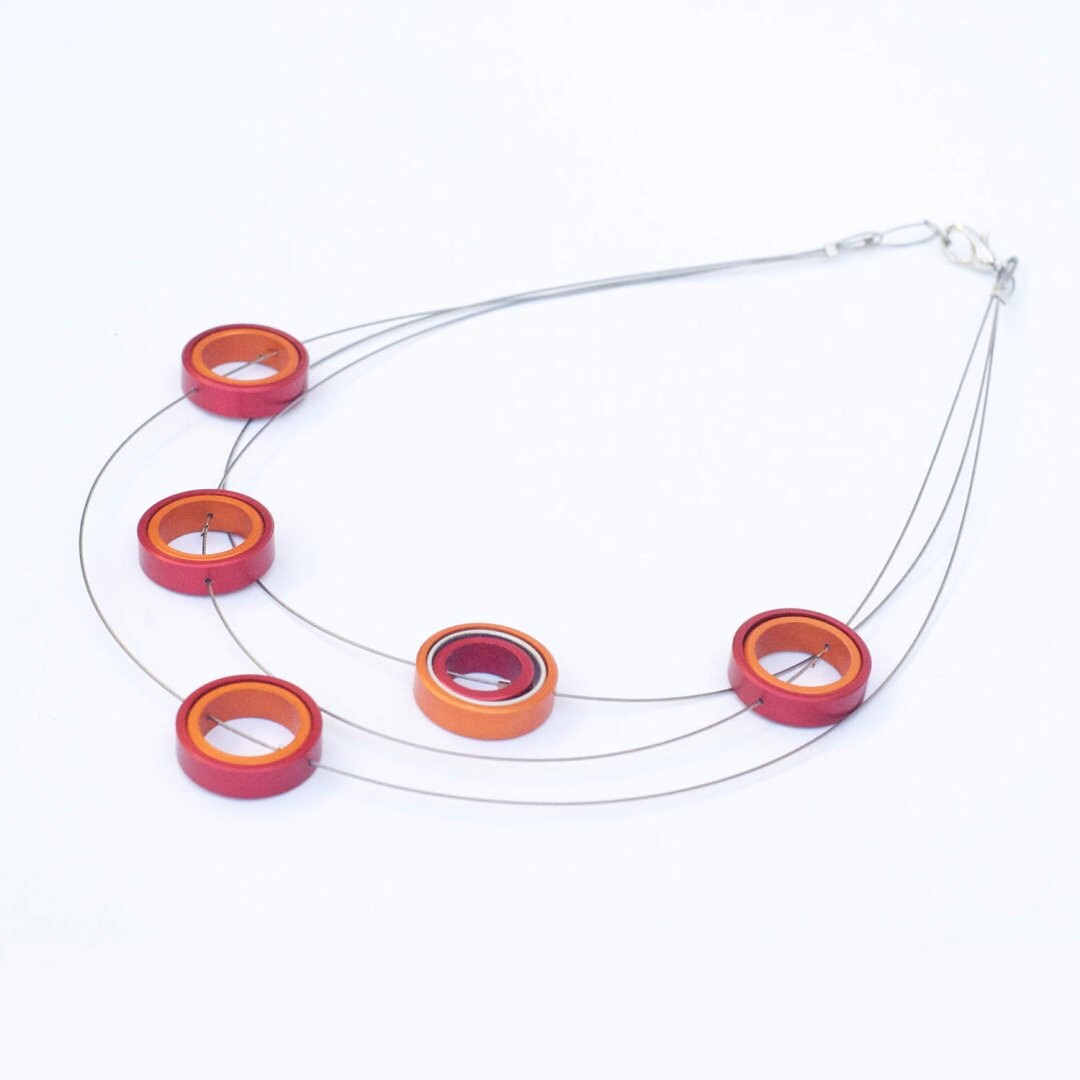 >
Whether it's a mere matter of fixing a leaky faucet or a complete remodel of the master bath, if your mom is always the first to crack open her toolbox and tackle a project, she'll love this distinctive—and durable—jewelry from
Paula Pizani
*. The Argentina-based designer assembles her cosmos-inspired compositions from materials that would be right at home in the hardware store: slim steel strands and super-sturdy, hypoallergenic anodised aluminum—the same stuff used to make shower curtain rods. "My design is simple, minimal, bold," says Paula. "I try to take away everything that's redundant and leave only what I think is essential to make a statement." 
*Select gift wrap at checkout and have your Paula Pizani Jewelry piece sent directly to mom.
For the mom who loves a good read
Papermelon's upcycled paper jewelry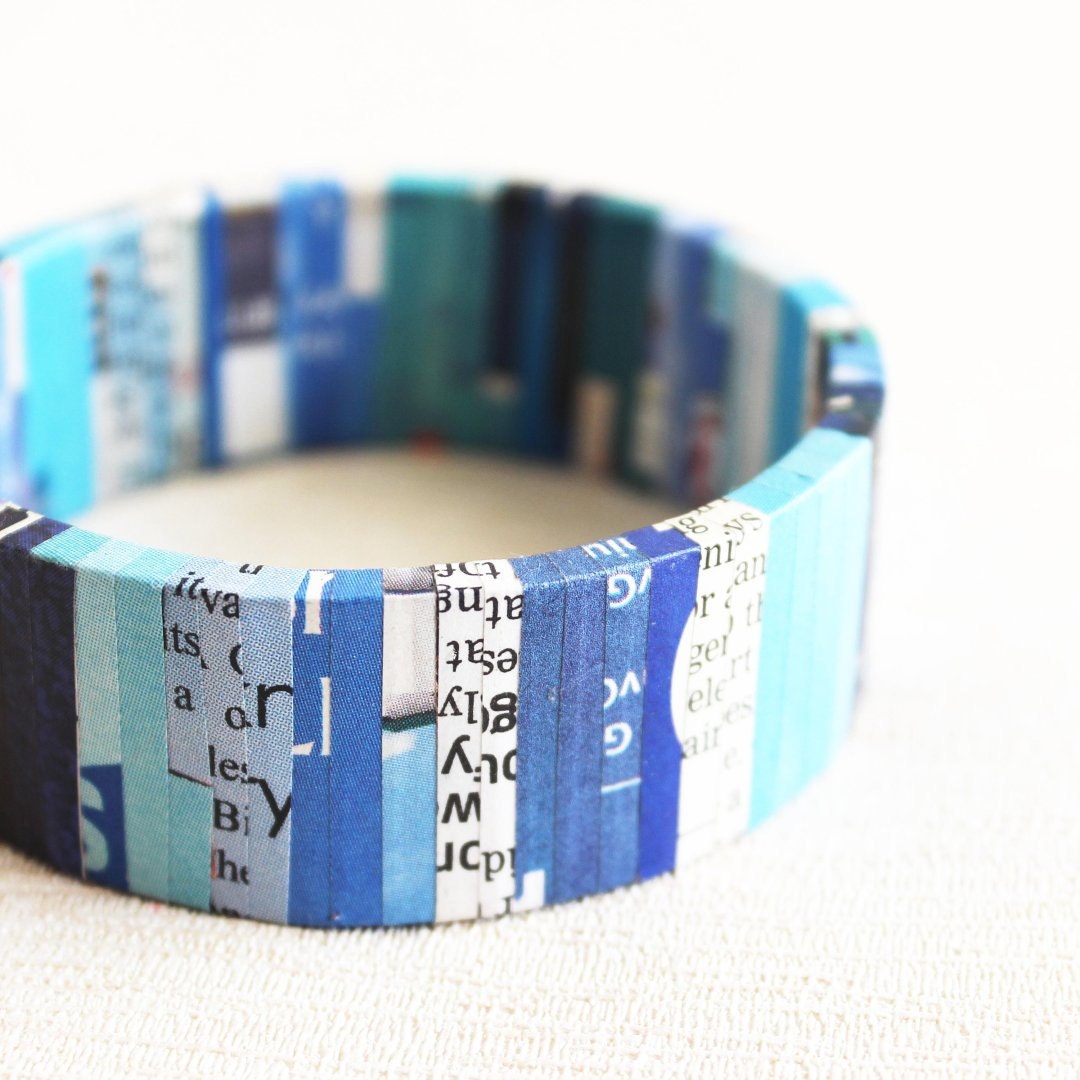 >
"Paper is humble, yet so versatile," says Devi Chand, the Chennai, India-based maker whose line 
Papermelon
* consists of a diverse array of painstakingly patchworked, upcycled paper jewelry in every color of the rainbow. It's a technique anyone with a serious reading habit would appreciate, even more so considering you can select a style by source material (travel magazines, the Sunday comics, glossy art-world tomes and more). There's even a custom option for those who order early: "I often receive requests for jewelry made from some kind of paper that has a special meaning to the buyer," says Devi. "I once had someone who wanted a necklace made from a Disneyland map." 
*Select gift wrap at checkout and have your Papermelon piece sent directly to mom; most items are ready to ship in three business days or less.