As you hang your stockings by the chimney with care, be sure to kick off your holiday countdown in style with these unique Advent calendars.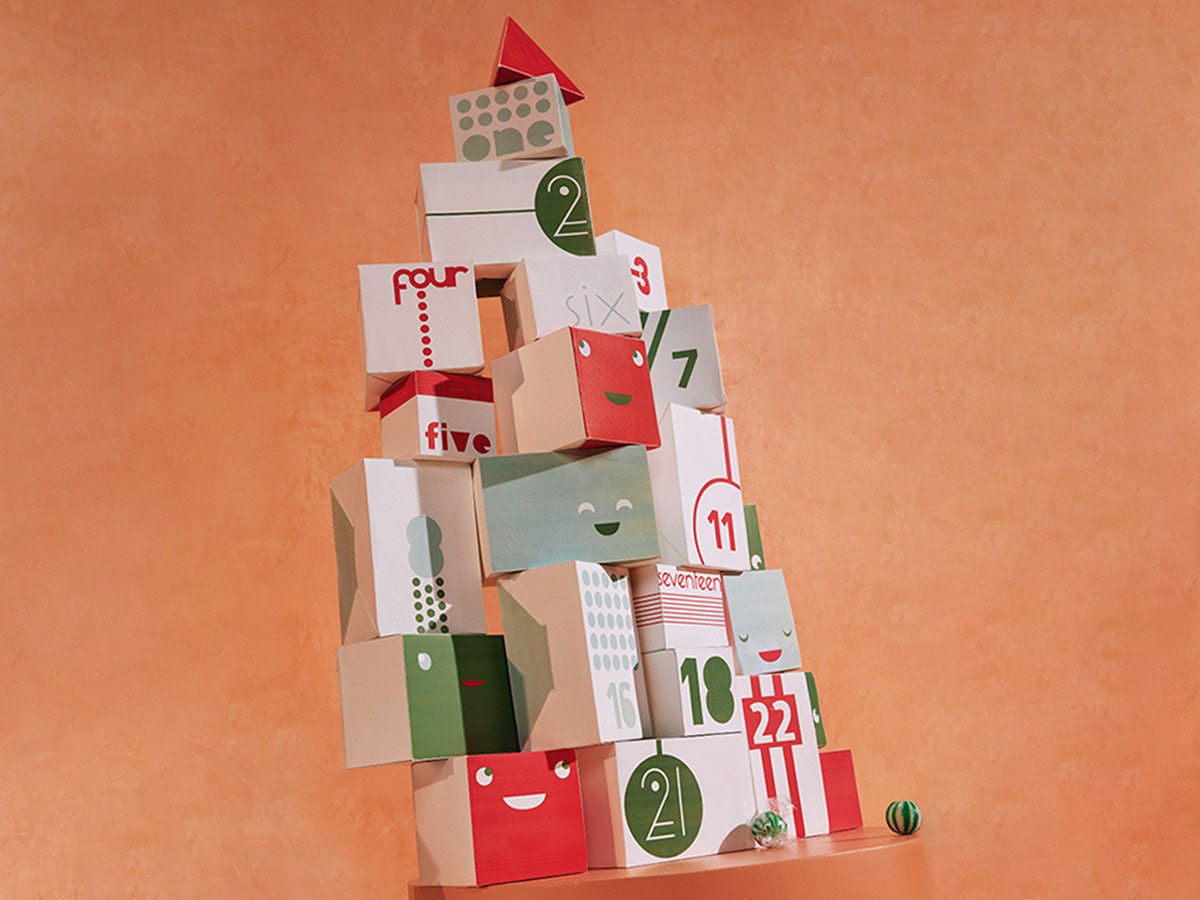 Whether you look forward to opening a surprise treat each day or sharing a special seasonal pastime with family and friends, Advent calendars are a fun and festive way to count down the days 'till Christmas is here and create meaningful holiday memories.
Advent calendars have come a long way since 19th century Germany where the traditional Christmas countdown was tracked by making chalk marks on the doorframe. Now, you can celebrate in your own special way with everything from personalized advent calendars, chocolate advent calendars, and the very best kids advent calendars. Read on to discover some of our top picks for creative countdowns to Christmas.
Activity Advent calendars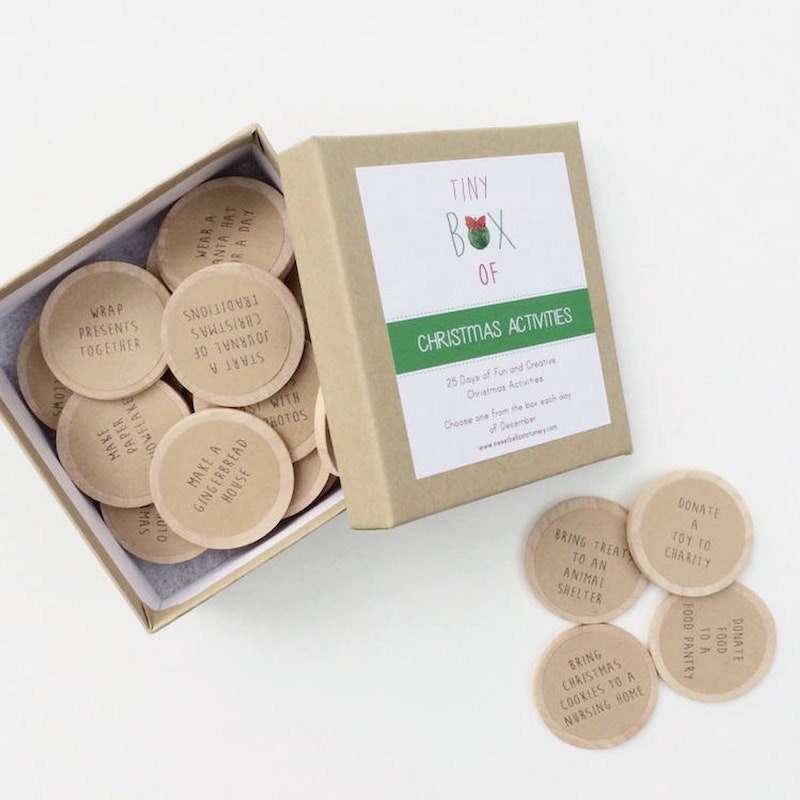 SHOP: Advent calendar activity box from Dean Penn, $20
From classic Christmas movie suggestions to sing-along caroling challenges, activity Advent calendars keep the little (and large!) ones occupied as you count down to the big holiday. A great reusable choice year after year, simply mix up the order of the activities to keep things feeling fresh. Love volunteering or playing hot chocolate barista? You can customize these unique Advent calendars by adding your own holiday traditions into the mix, too.
Candle Advent calendars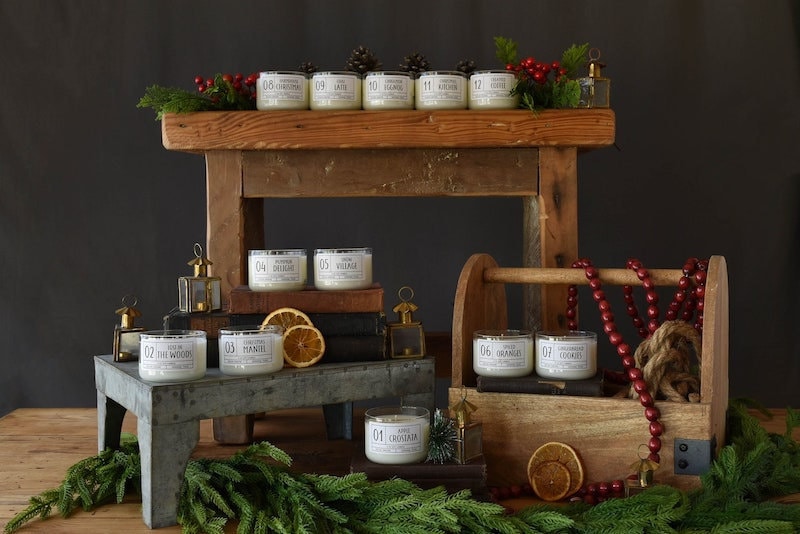 SHOP: Candle Advent calendar from Design Undone, $190
A modern twist on the very first Advent calendars that featured four candles counting down the weeks until Christmas, today's candle Advent calendars feature festive scents sure to put you in the holiday spirit. Whether it's a single candle with a calendar to mark off as you go or a new scent for each day, Advent candles are a peaceful reminder to take a mindful moment each day.
Best kids advent calendar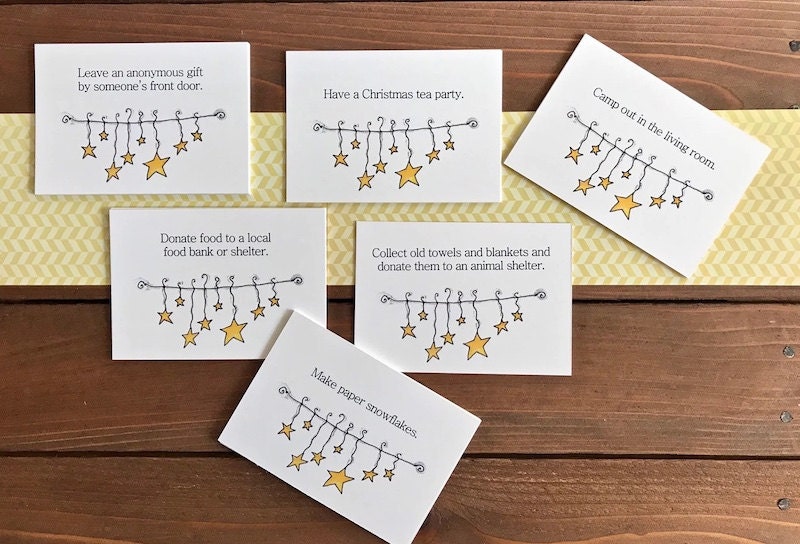 SHOP: Family advent activities card set from Whimsicals Paperie, $20
Waiting for Santa to arrive can feel like forever…especially for the parents who are left to account for his whereabouts multiple times a day. An Advent countdown calendar made especially for the wee ones is a festive way to keep little minds occupied until sleigh bells start ringing, like this Advent activity card set will help the days go by a little quicker by offering everything from fun games like camping in the living room to good deeds for the holiday season like donating to a local food bank. Look for Advent calendars for kids with fun features like stickers, pockets for treats, and ornaments for every day.
Best adult advent calendars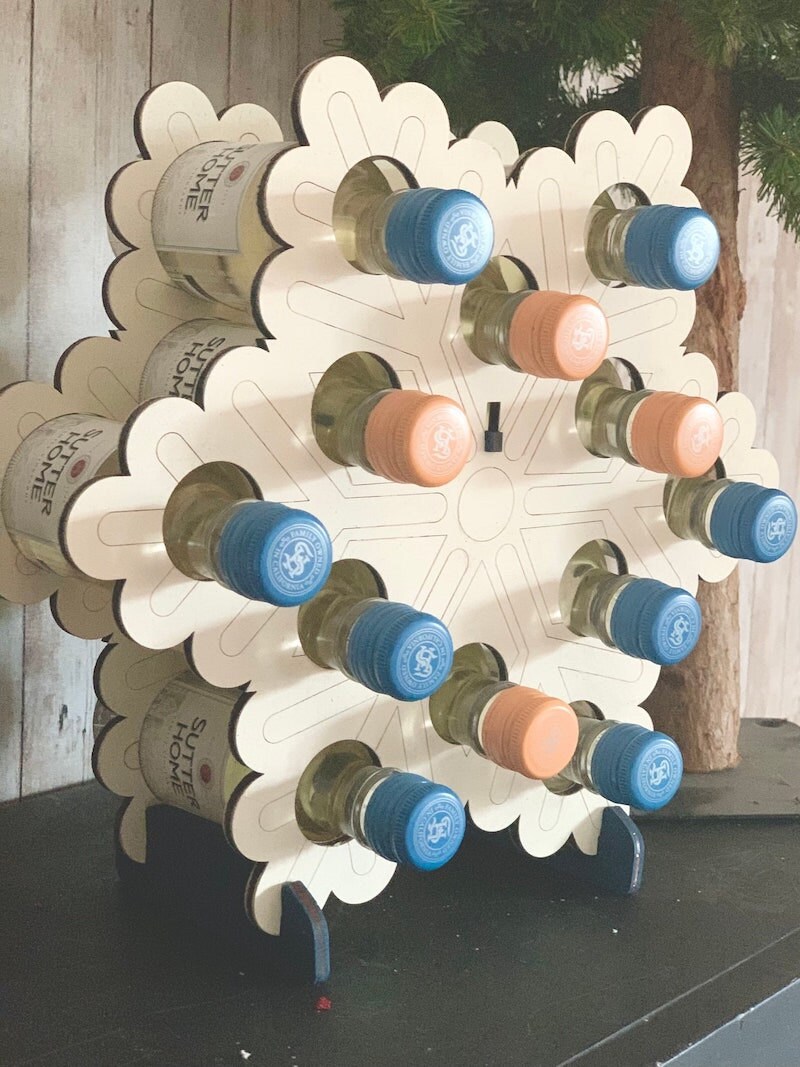 SHOP: Snowflake Advent wine calendar from Summit Street Boutique, $32
Advent calendars aren't just for kids! The hours spent counting down to the holidays are even more happy with an adults-only spin on traditional Advent calendars. For the beer connoisseur, choose a DIY printable tag set that allows you to curate your own collection of holiday brews. Or, shop personalized tipsy trees that are just waiting to be filled with single-serve, seasonal sips.
Food and drink Advent calendars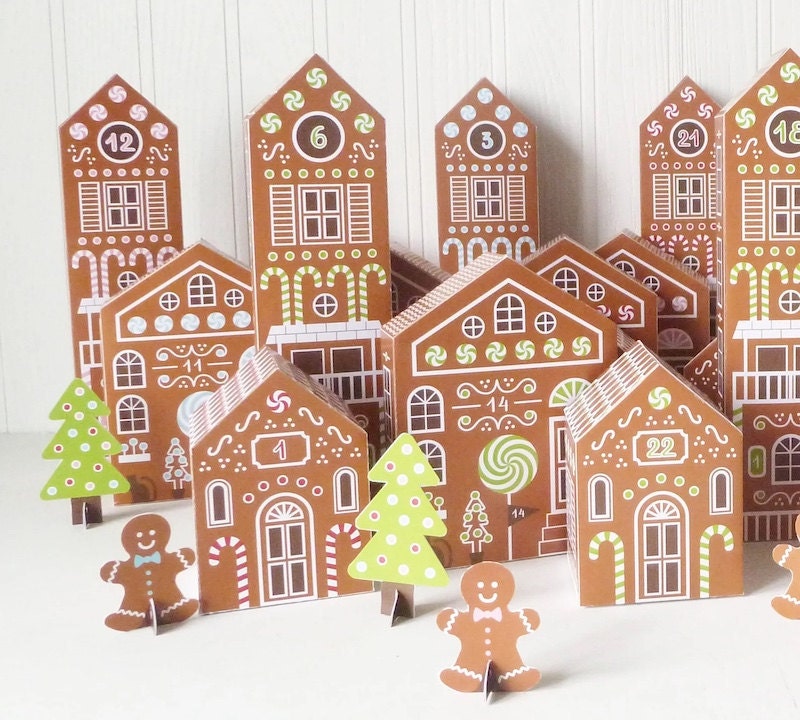 SHOP: Printable gingerbread village advent calendar from Little Llama Shoppe, $5
If visions of sugar plums are dancing through your head, why not try a mouthwatering and unique Advent calendar? With delectable delights packaged up for each day, edible Advent calendars with cookies, coffee, tea, and other tantalizing treats make for a confectionary countdown.
Personalized Advent calendars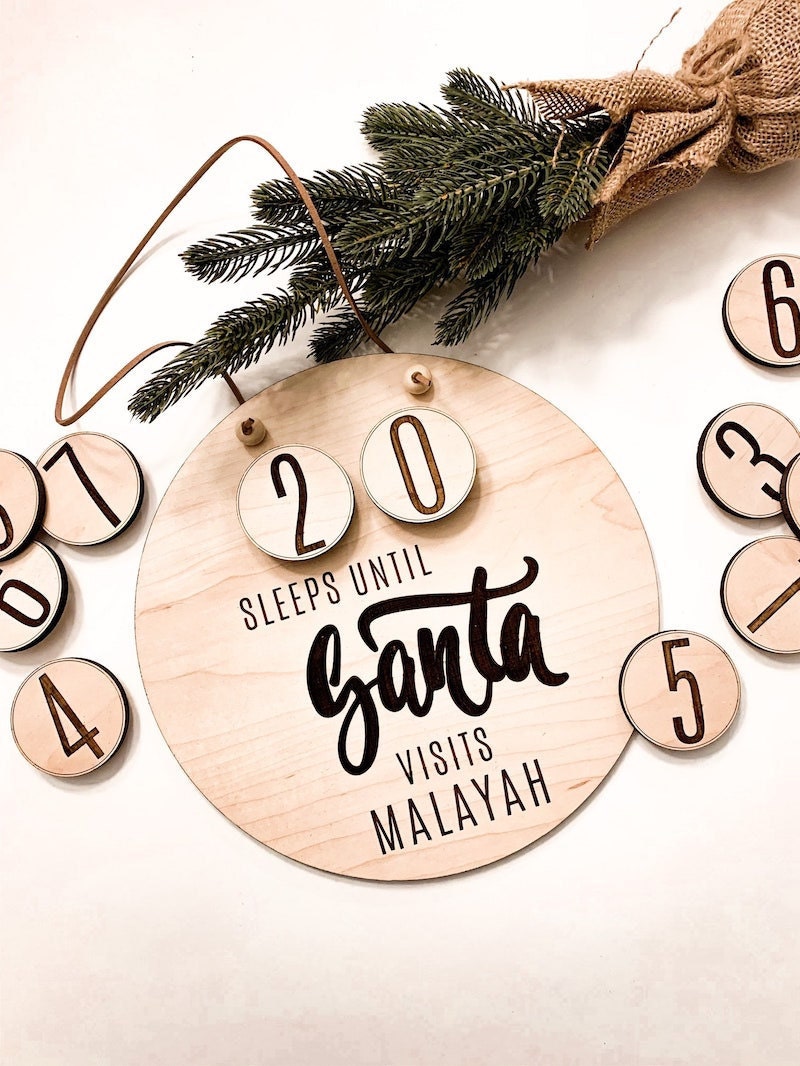 SHOP: Personalized Christmas countdown calendar from Coastal Ember, $35
What's more special than an Advent calendar you use year after year? A personalized Advent calendar) made just for you. Create a family heirloom with a special keepsake countdown calendar that's personalized with your name or picture.
Pet Advent calendars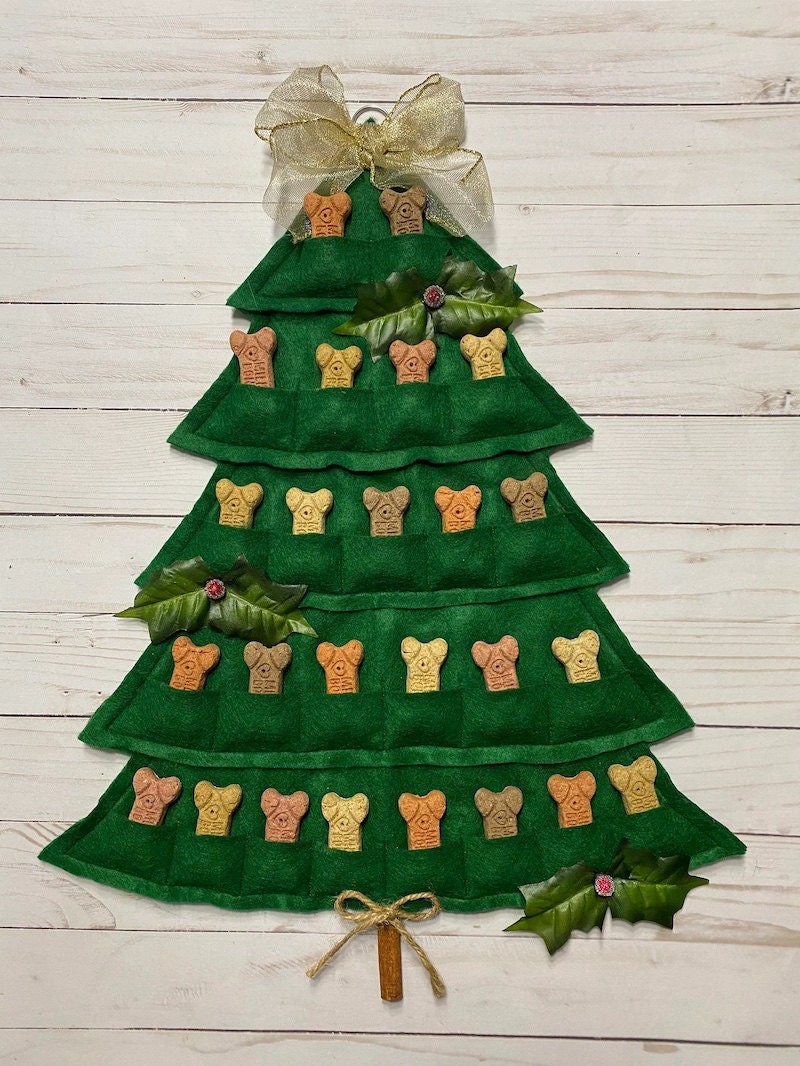 SHOP: Dog Advent calendar from Handmade In Madison, from $21
Make sure your four-legged furry friends feel all the holiday love, too, with a pet Advent calendar just for them. Add their name, tie on your pooch's favorite treats, and create a pet-friendly Christmas countdown that will have tails wagging.
Creative Advent calendars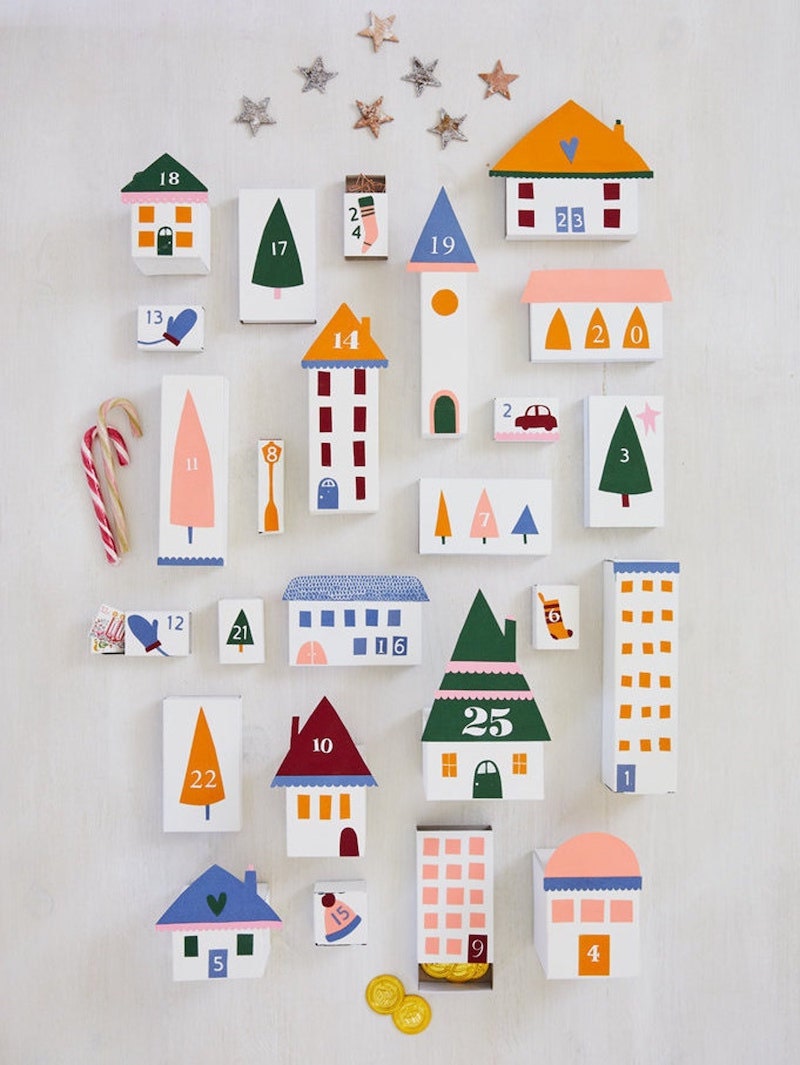 SHOP: DIY printable Advent calendar by Emily Dawe Design, $15
Ready to really make this holiday season your own with a clever countdown that's totally you? Whether it's journaling, jewelry, or fitness, a unique Advent calendar is a creative way to celebrate all the things you love most with the ones you love most.