It's almost time for the Easter Bunny to stop by bearing gifts—and these creative Easter basket ideas will make the visit extra-special.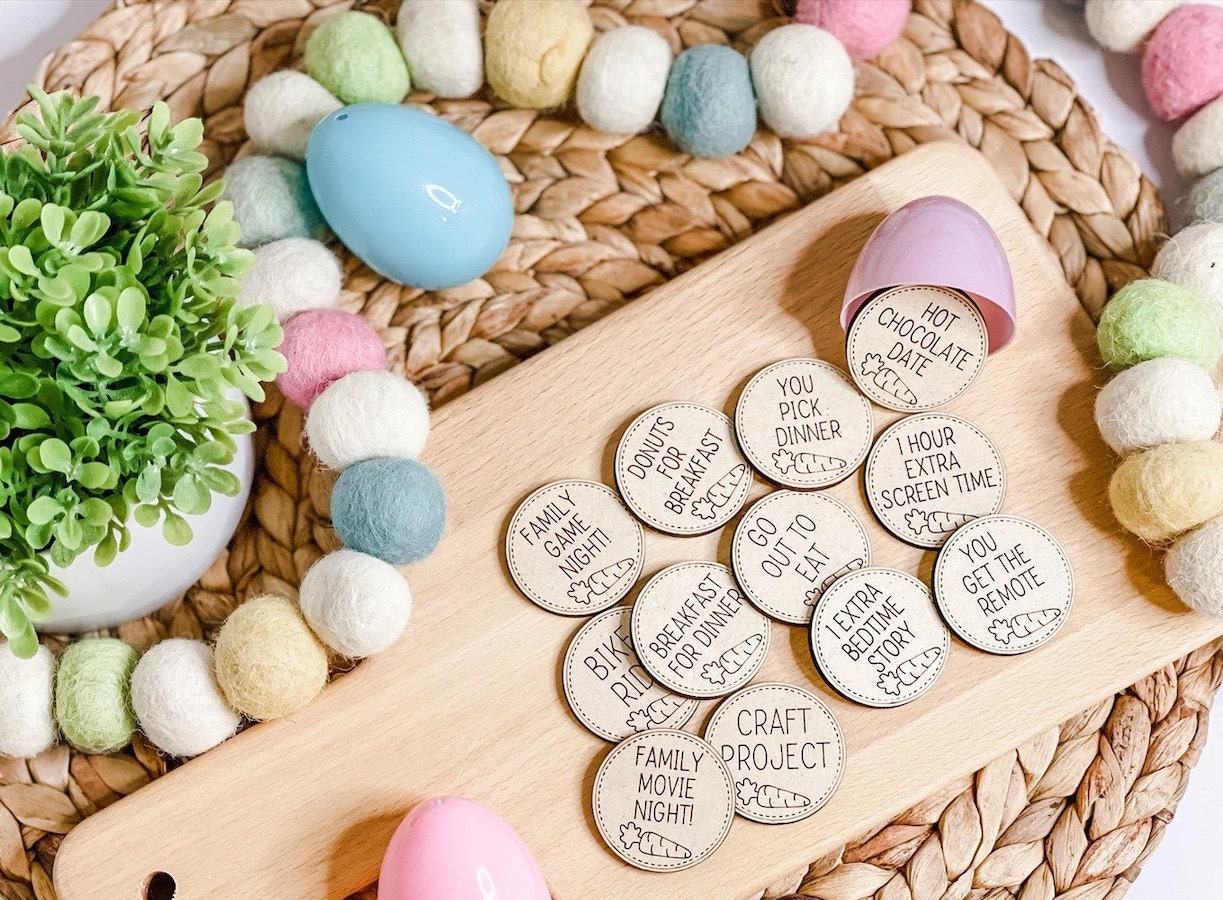 Easter signals the arrival of spring, and it's a ton of fun to put together beautiful Easter baskets for kids of all ages—including adults! Make this year's basket extra-special by adding a few thoughtful gifts from small shops on Etsy, and finish it off with a handmade touch or two of your own like DIY bunny bark or a chocolate surprise Easter egg.
Read on for ideas and inspiration for choosing a basket or a creative Easter basket alternative and filling it with one-of-a-kind treats, gifts, and DIYs.
1. Easter basket ideas
What's Easter without a festive container filled with colorful eggs, delectable candies, and small, spring-inspired gifts? Traditional woven vessels are wonderful, but there are plenty of alternative Easter baskets to choose from that just might get a little more use throughout the year.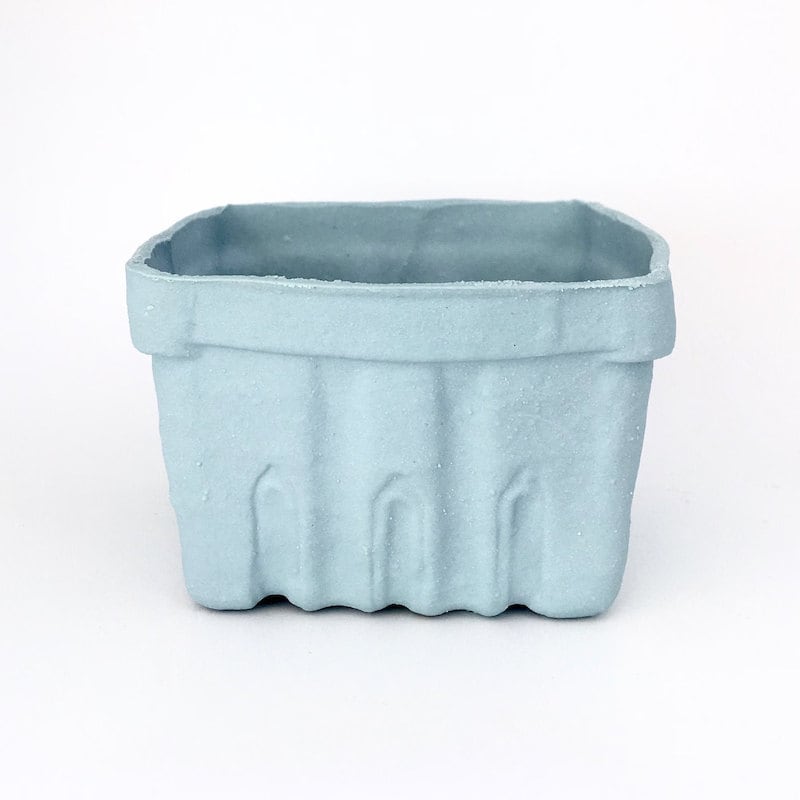 SHOP: Porcelain berry basket from Heirloom Home Studio, $18
It's hard to believe this stunning little berry basket is actually made of porcelain—but it is, and it makes for a "sweet" Easter basket alternative for adults (bonus points if they also collect handmade ceramics!). Fill it with pretty pastel jelly beans or other berry-sized sweets for the full effect.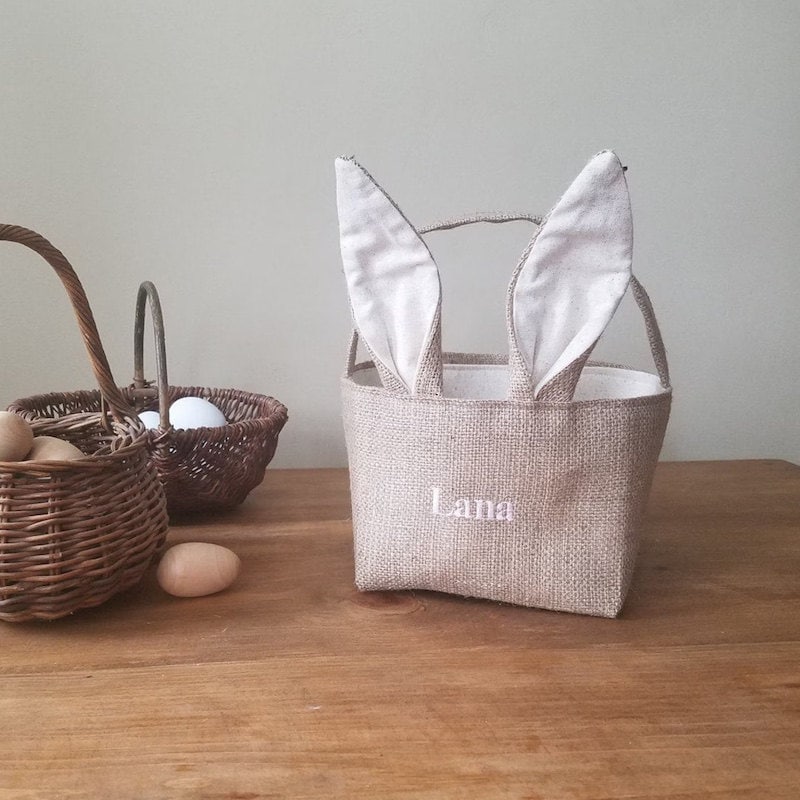 SHOP: Personalized burlap bunny ear baskets from Jennifer Helene Home, from $35
This customized Easter basket is made with super-soft burlap and lined with cotton. It comes in three sizes that can be embroidered with each recipient's name. Once Easter is long over and the chocolate bunnies and candy eggs are all gone, this adorable basket can hold their art supplies or small toys. In the mood to make your own Easter basket? Try this no-sew Easter basket pattern this year.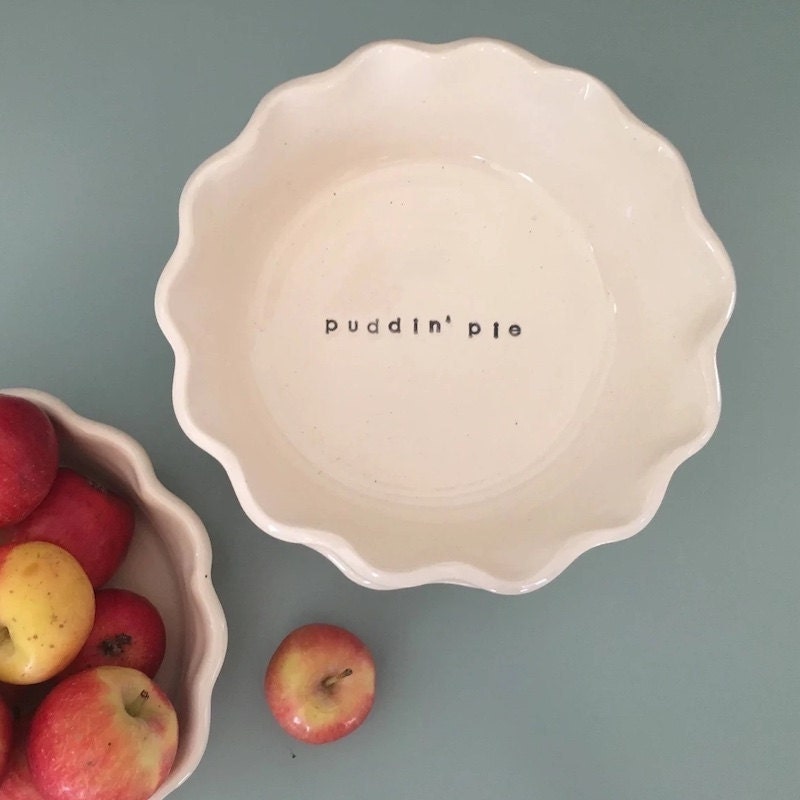 SHOP: Mini personalized pie dish from Tania Julian Ceramics, $28
Another clever Easter basket alternative for adults, this pie dish can hold all the seasonal treats you've picked out and then be used throughout the year for personal pies.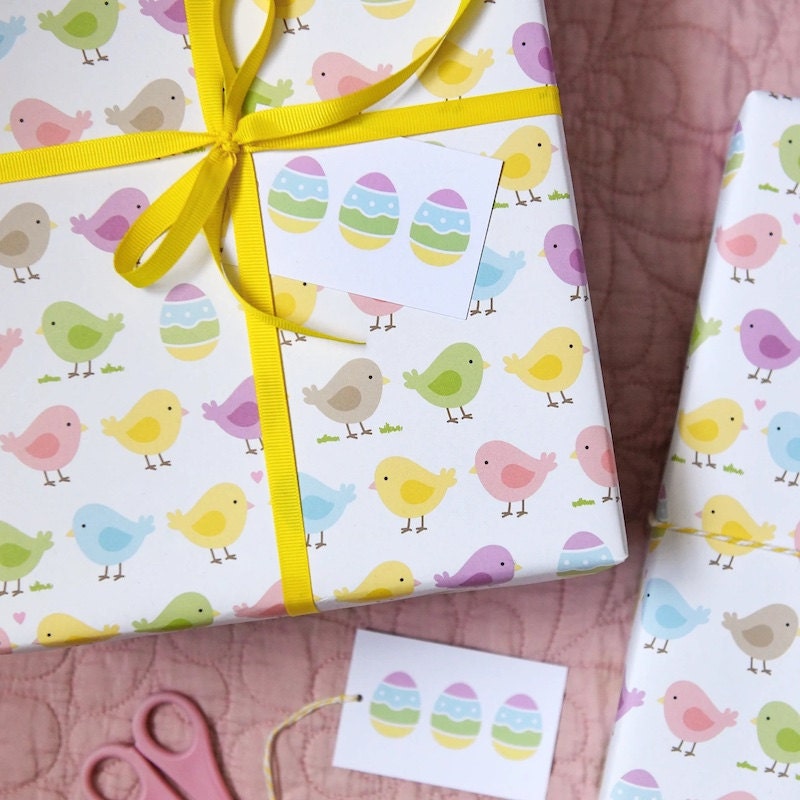 SHOP: Easter chicks recyclable wrapping paper from Clara and Macy, from $6
If there's no basket to hold your Easter gift this year, reach for this durable, recyclable wrapping paper. Adorned with pastel-colored chicks and eggs, this Easter gift wrap comes with a coordinating gift tag strung with yellow twine and is great for wrapping gifts you're delivering by mail.
2. Alternative Easter eggs
Whether they're edible or not, eggs are what transform any old basket into an Easter basket. No matter what type of container you're presenting Easter gifts in this year—whether it's a box, bag, tin, or tote—toss a few eggs in there, and call it an Easter basket. Here are some creative Easter egg ideas to jumpstart your imagination.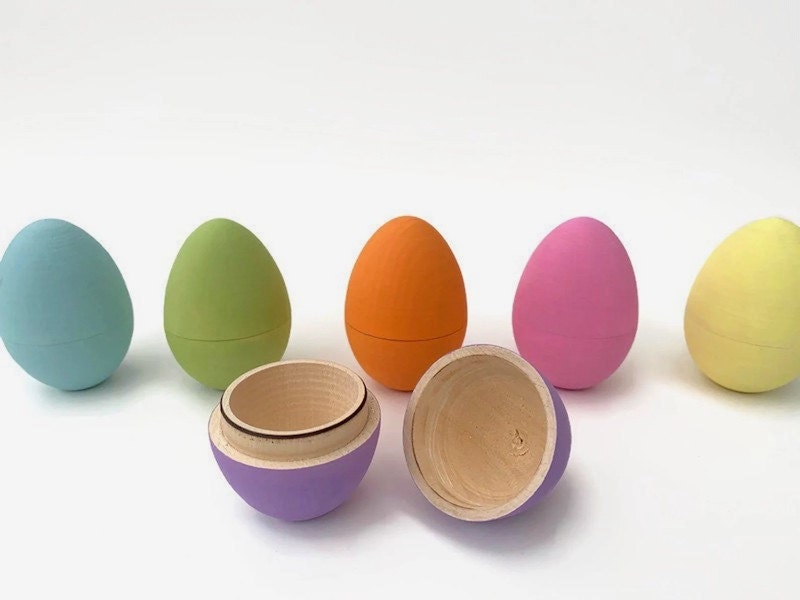 SHOP: Set of 6 hollow wood eggs from Red Barn Toys, $45
Reusable eggs like these handcrafted hollow wood eggs become a little more special each and every year you pull them out. Fill these vibrant alternatives to plastic eggs with treats or a sweet little note for the lucky recipient. Happy buyers call these eggs "vibrant" and remark on how smooth their construction is.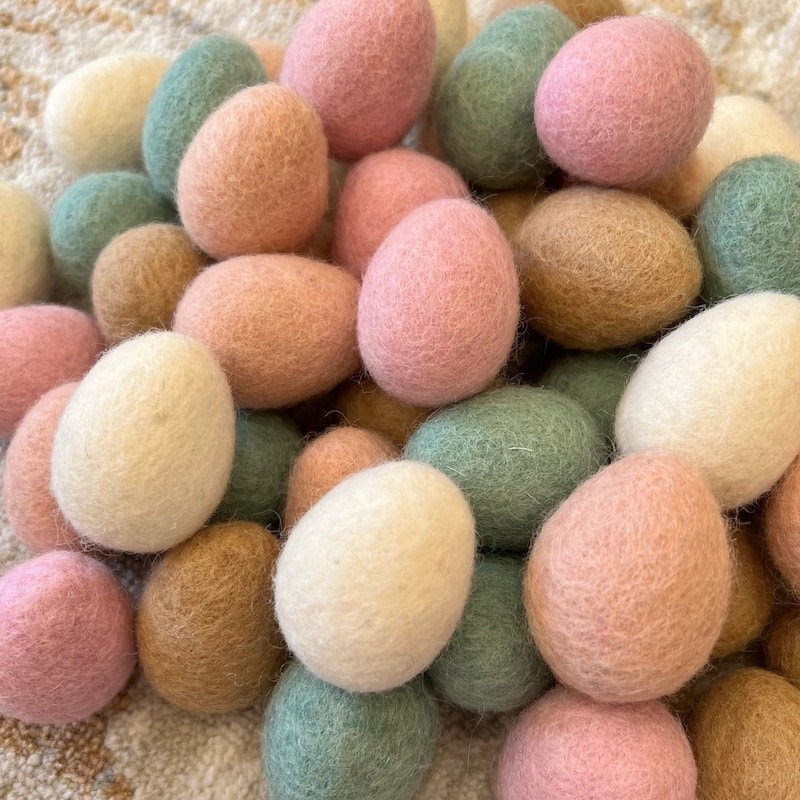 SHOP: Felted wool eggs from PP Craft Supplies, from $11
These soft, felted Easter eggs measure about two inches tall and come in five vibrant pastels. Lovely as Easter basket filler, they're also a great alternative to candy eggs in warmer climates where Easter egg hunts tend to become a bit ooey gooey.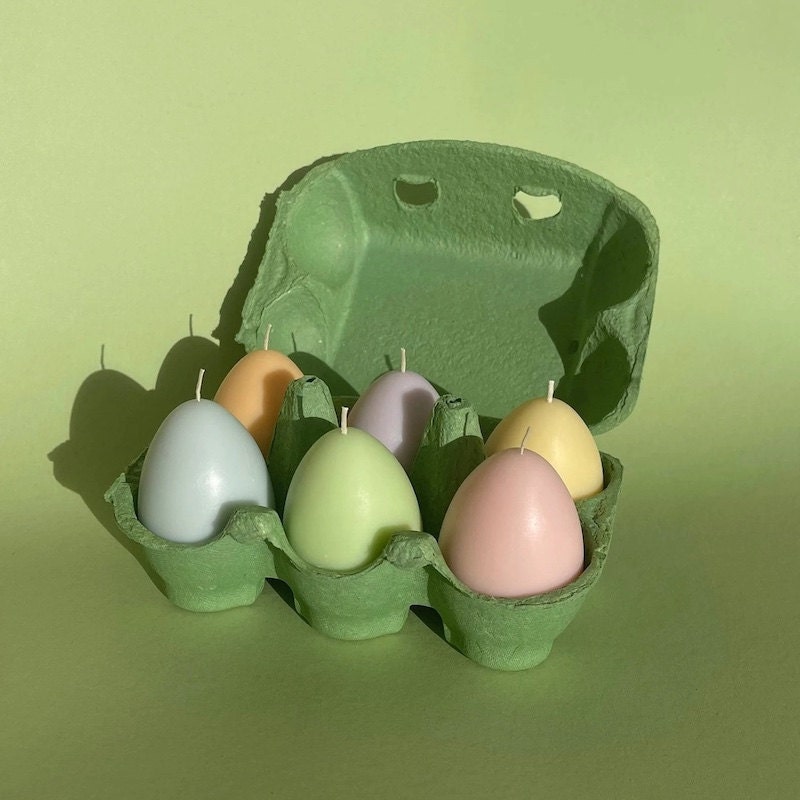 SHOP: Easter egg candle set from Lucid Candle Studio, $21
The candle-lover in your life will appreciate this set of six egg-shaped candles nestled in a small egg carton. Hand-poured with vegan soy wax, these pretty pastel candles are unscented, and they—and the carton they come in—are 100% plastic-free.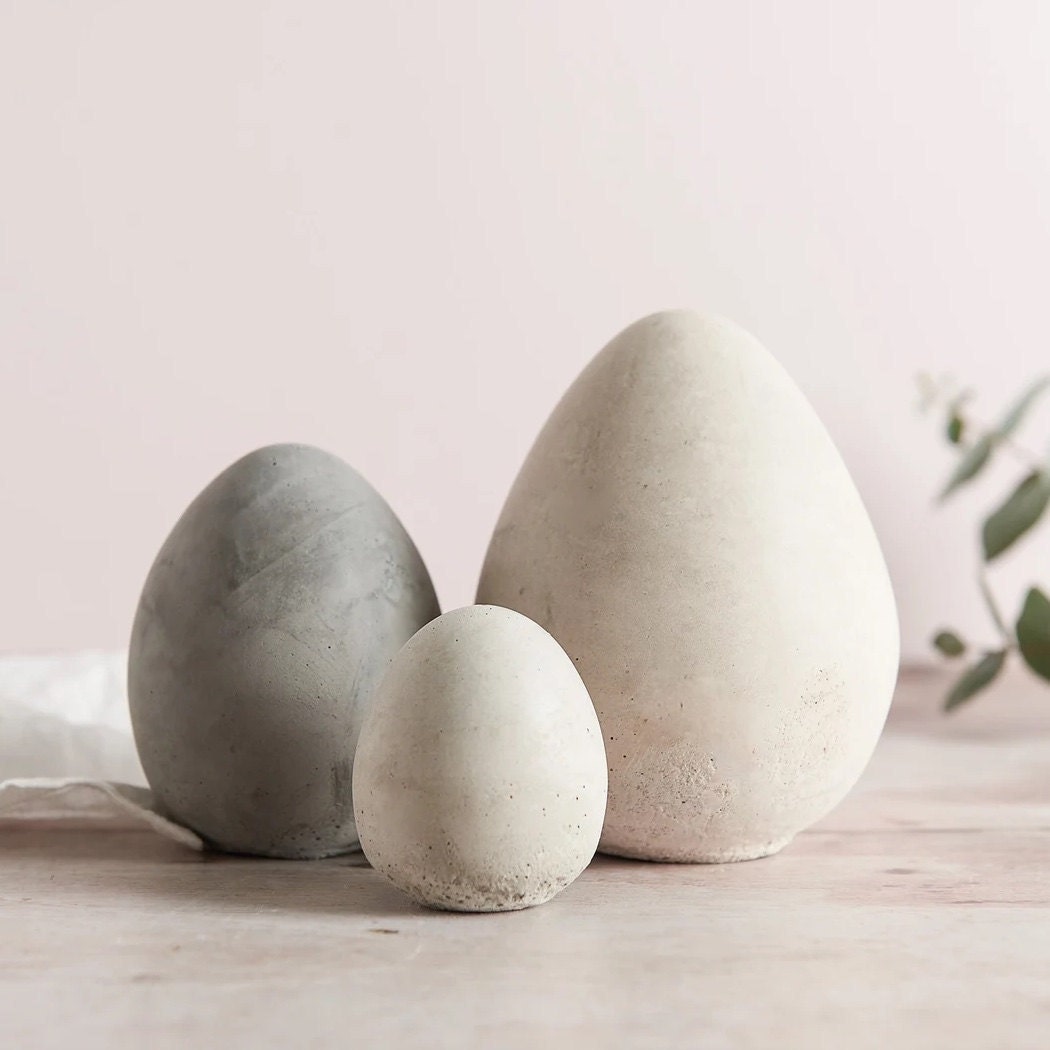 SHOP: Concrete Easter eggs from Elemental Design Store, from $14
These pastel-colored concrete eggs make a glorious Easter basket gift for minimalists, nature lovers, and purveyors of the beautiful and unusual. Available in nine colors, including gold and copper, these smooth, weighty eggs are available in three sizes for a perfectly mismatched cluster.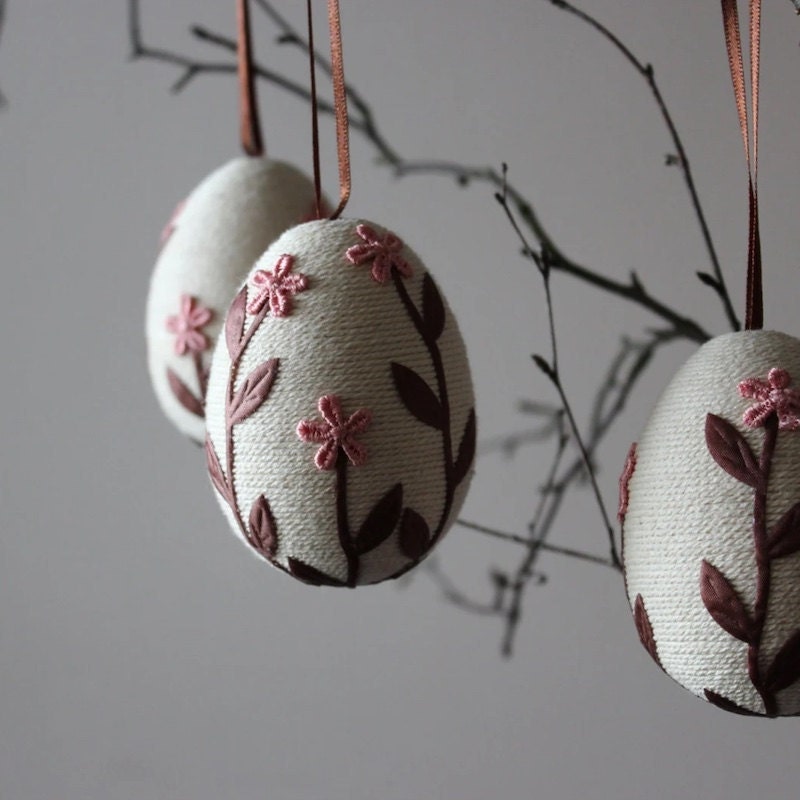 SHOP: Set of 3 Easter egg ornaments from Twine Dreams, $17
These beautiful Easter ornaments are made of British baker's twine and decorated with spring flowers. Measuring about three inches tall and finished with a hanging ribbon, these unique egg ornaments make a great Easter basket gift—especially if the recipient has an Easter tree.
3. Unique Easter gifts
Easter is an eggsellent time to give your loved ones a creative, thoughtful gift. Easter basket gifts don't have to be eggstravagant—instead, choose small, thoughtful gifts that show the recipient you know and love them dearly.
Kids' Easter basket ideas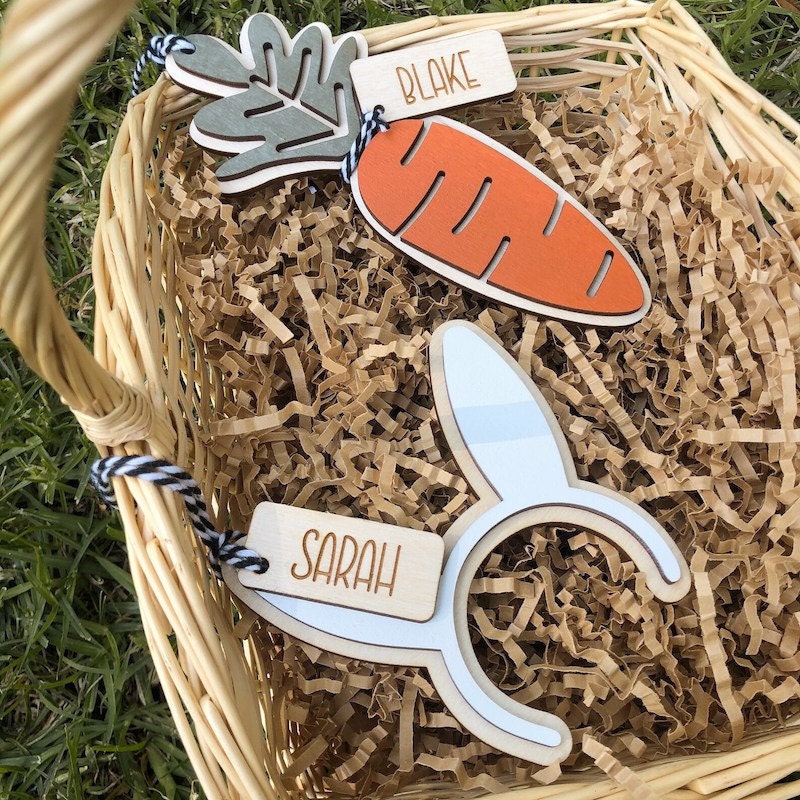 SHOP: Personalized Easter basket tag from Ellejay Design Group, $15
Turn a thrifted basket into a personalized Easter basket for your brood by adding one of these laser-cut wooden tags, customized with each kid's name. These hand-painted tags are available in bunny ear and carrot shapes and include string for easy attaching.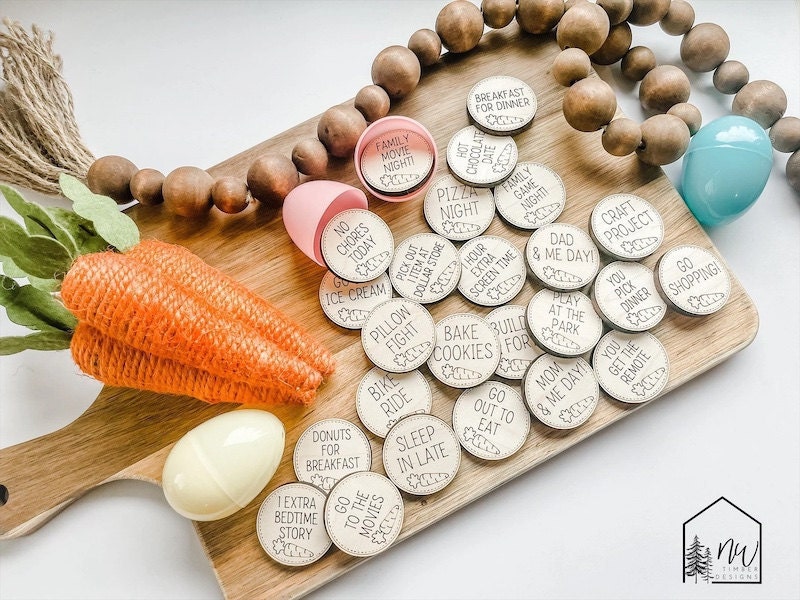 Skip the candy altogether this year, and reach for a kids' Easter basket filler like these fun, interactive tokens. Egg hunt tokens are designed to be tucked away inside Easter eggs ahead of your annual hunt. Choose from a half-pack with 12 tokens or a full set of 25, and enjoy the family time prompts like "you pick dinner" and "play at the park."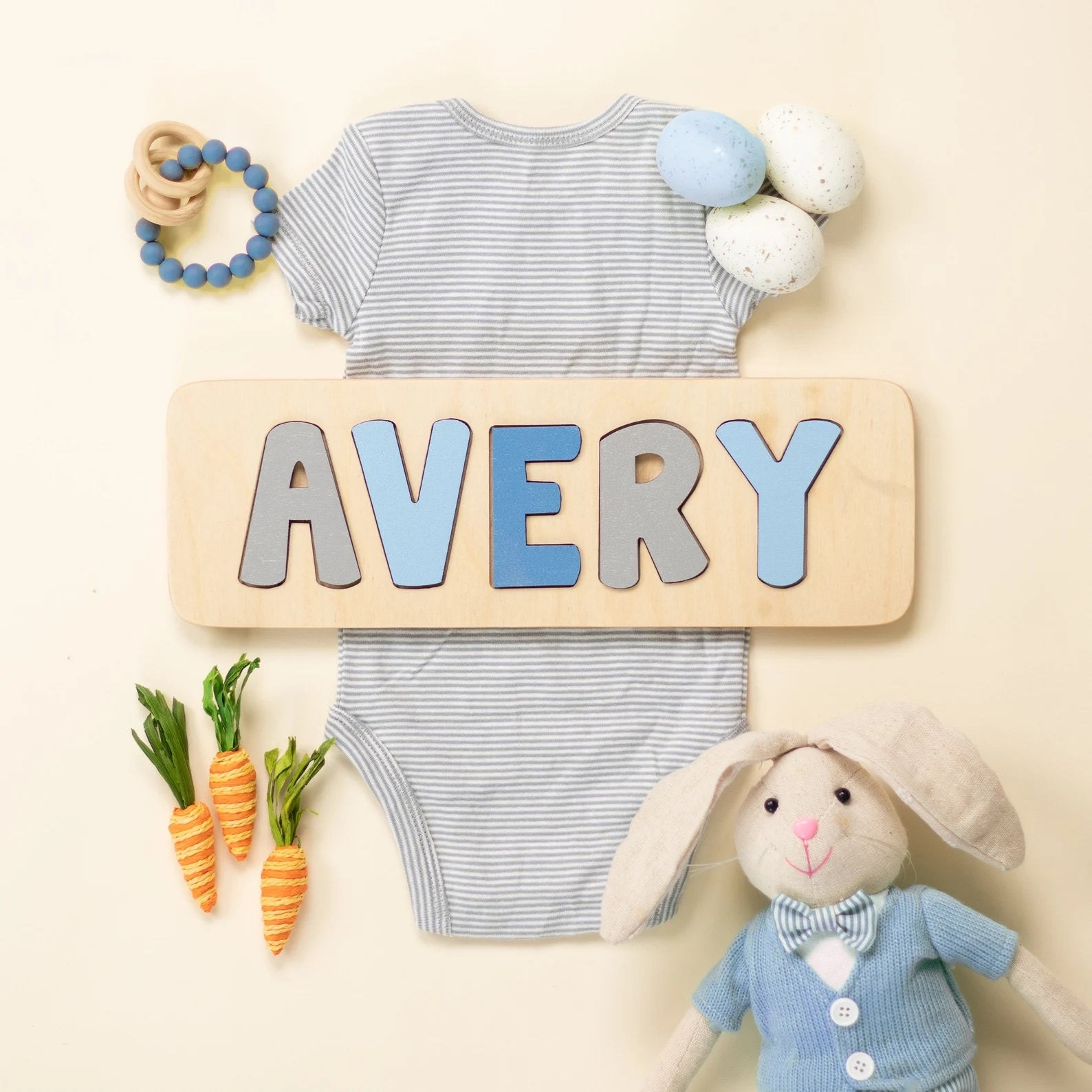 SHOP: Wooden name puzzle from Bloom Owl, from $20
Always a popular gift for kids, darling wooden name puzzle are a great Easter gift for toddlers and little kids. These handmade-to-order puzzles are finished with non-toxic paint and food-grade wood sealer for longevity.
Easter basket ideas for tweens and teens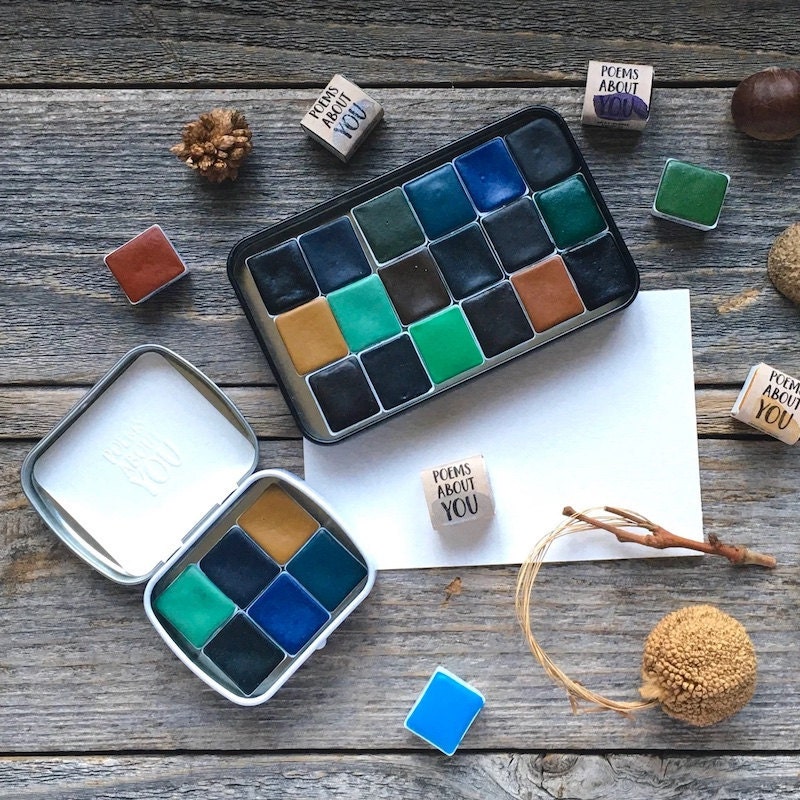 SHOP: Mineral watercolor set from Poems About You, from $7
Made in small batches with crushed minerals, plant extracts, and other natural and organic materials, these watercolors make a unique Easter basket gift for the artistic kid in your life. Choose from more than 20 hues to make a customized, 6-color set.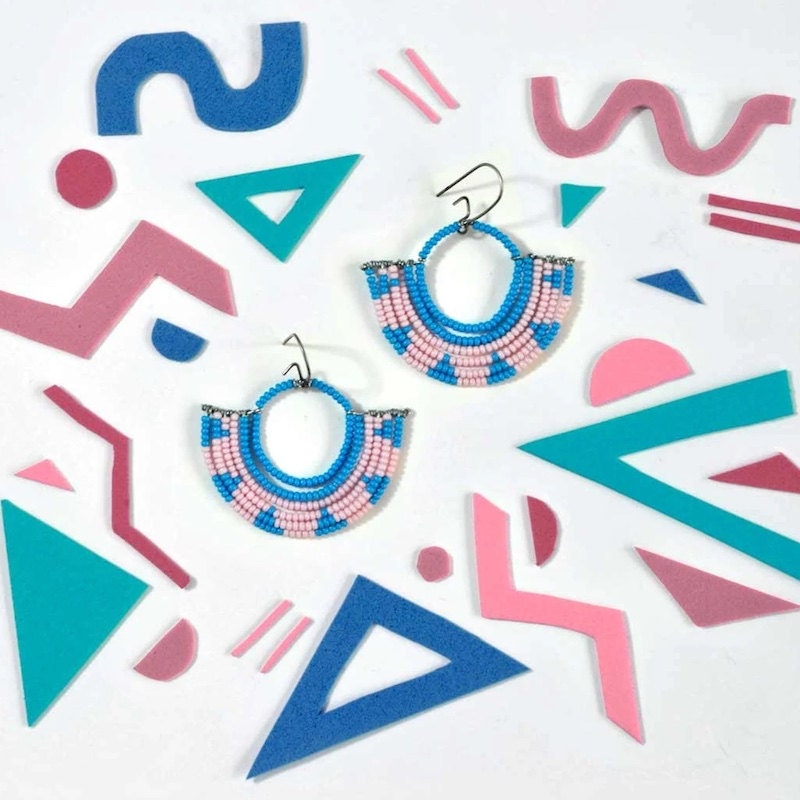 SHOP: Handmade beaded earrings from Local Color Co, $35
Tuck these 90s-inspired, handmade beaded earrings in your teen's Easter basket. The fan shape and geometric design in pale pink and sky blue make these earrings real head-turners—and the spring colors make Easter a great time to present them to your favorite jewelry-loving young person.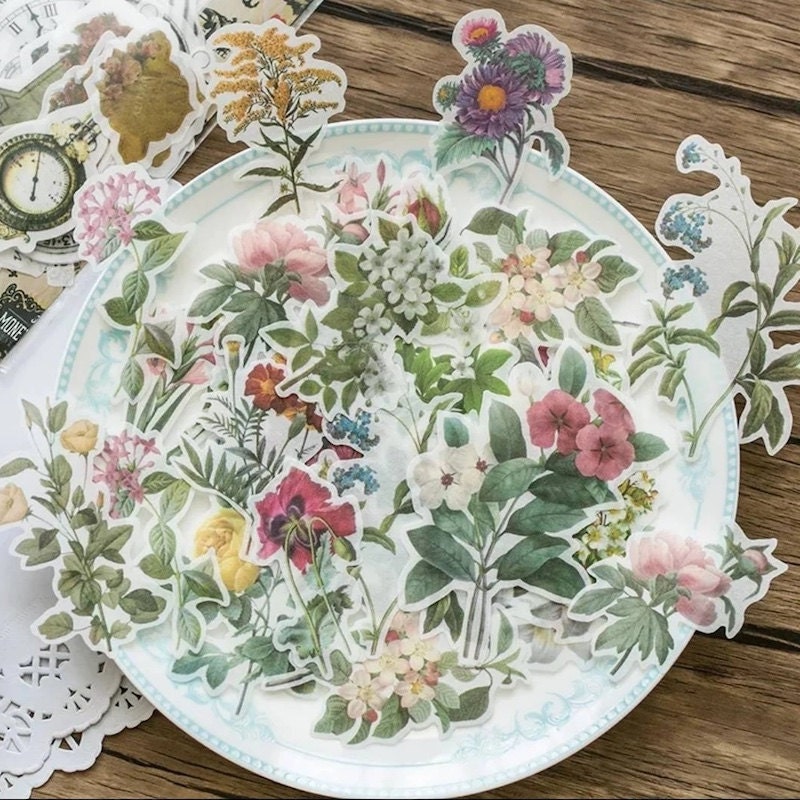 SHOP: Large washi flower stickers from Party Creations CT, $8
Sticker lovers of all ages will enjoy finding these large washi stickers in their Easter basket this year. Ranging in size from 2 to 4 inches long, these beautiful flower stickers are perfect for crafters and scrapbookers and come in sets of 60.
Easter gifts for adults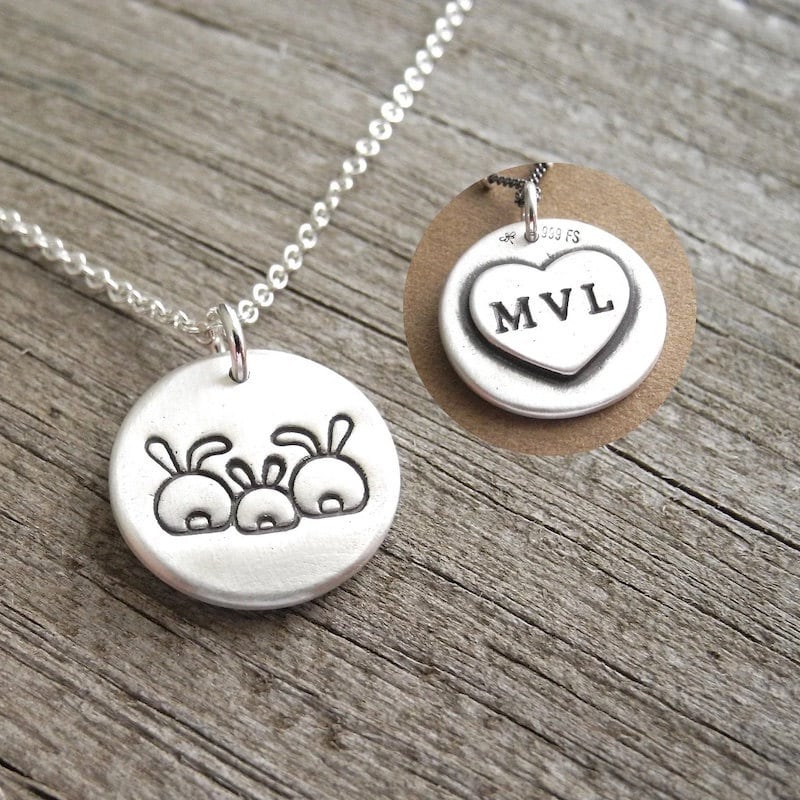 SHOP: Personalized rabbit family necklace from Dragonfly65, from $78
Handmade in fine silver, this personalized bunny necklace features a heart on the back with room for five letters. A sweet Easter basket gift for a new mom, each necklace is made to order and comes on a sterling silver chain.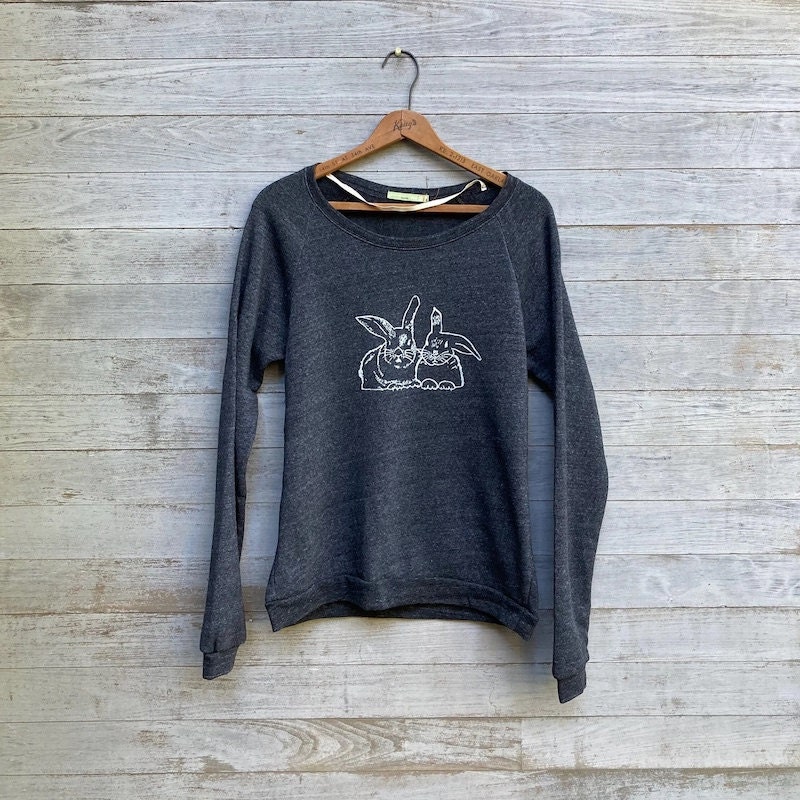 SHOP: Year of the Rabbit sweatshirt from nicandthenewfie, $42
Small shops on Etsy make the best sweatshirts for any occasion, and since 2023 is the Year of the Rabbit, this super-soft, hand-printed bunny sweatshirt is a great Easter basket gift for anyone born under this Chinese zodiac sign (or anyone who loves bunnies!) It features a scoop neck and fleece lining—perfect for chilly, early-spring days.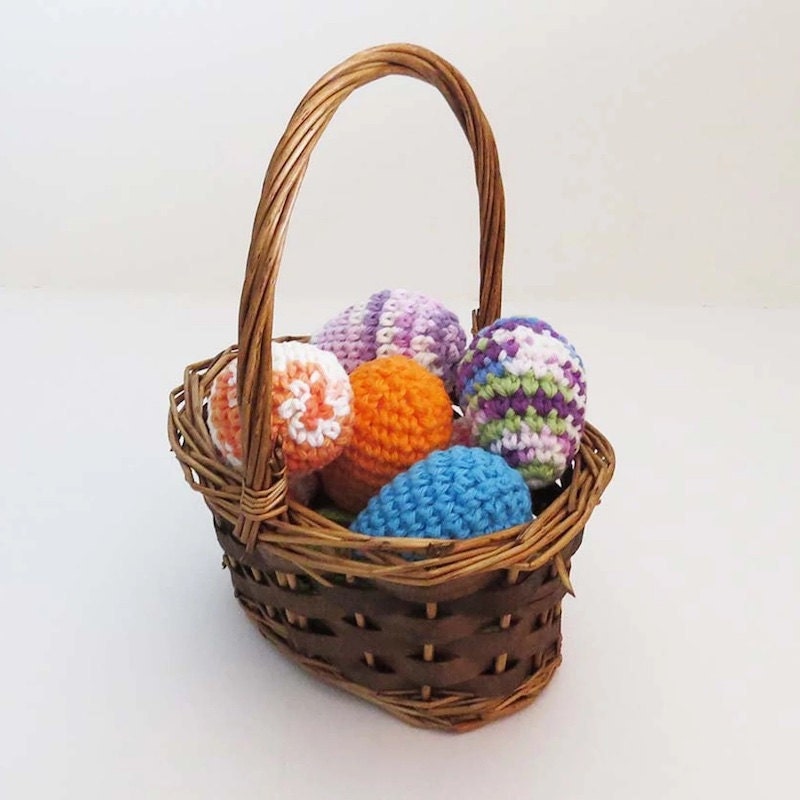 SHOP: Squeaker Easter egg dog toys, set of 3 from Cherry Willow Pets, $11
Include Fido in the fun with these soft, colorful egg-shaped squeaker toys, perfect for a dog's Easter basket. Crocheted with 100% cotton and filled with polyfil and a squeaker, these brightly colored, handmade dog toys are best for pooches that won't chew them apart.
4. Top it off with a handmade touch
If you're the crafty type and want to DIY some handmade Easter basket gifts this year, small shops on Etsy make it easy with patterns. Whether you're a knitter, crocheter, cross-stitcher, embroiderer, or other textile enthusiast, you'll find patterns for handmade creations that'll fill those Easter baskets with made-with-love gifts for everyone on your list. Or slip in something sweet with this easy bunny bark recipe.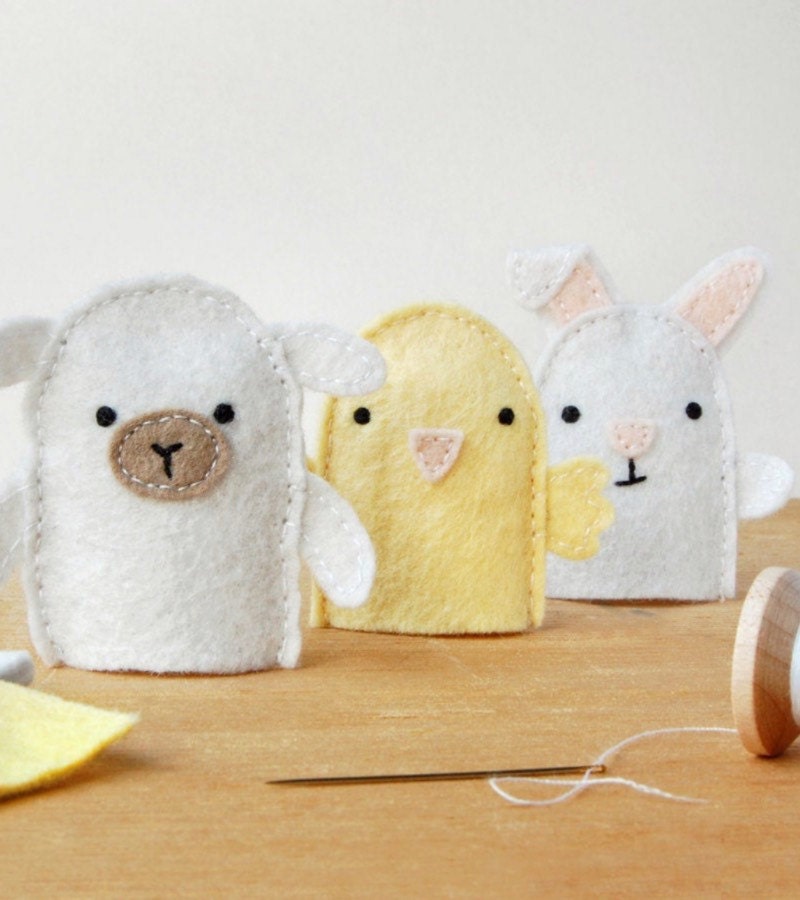 SHOP: Spring finger puppet craft kit from Clara and Macy, from $13
Get kids in on the Easter DIY action with these finger puppet patterns. Designed for beginners, the kit includes a pattern, detailed instructions, and all of the supplies needed (except scissors) to make a lamb, a chick, and a bunny finger puppet.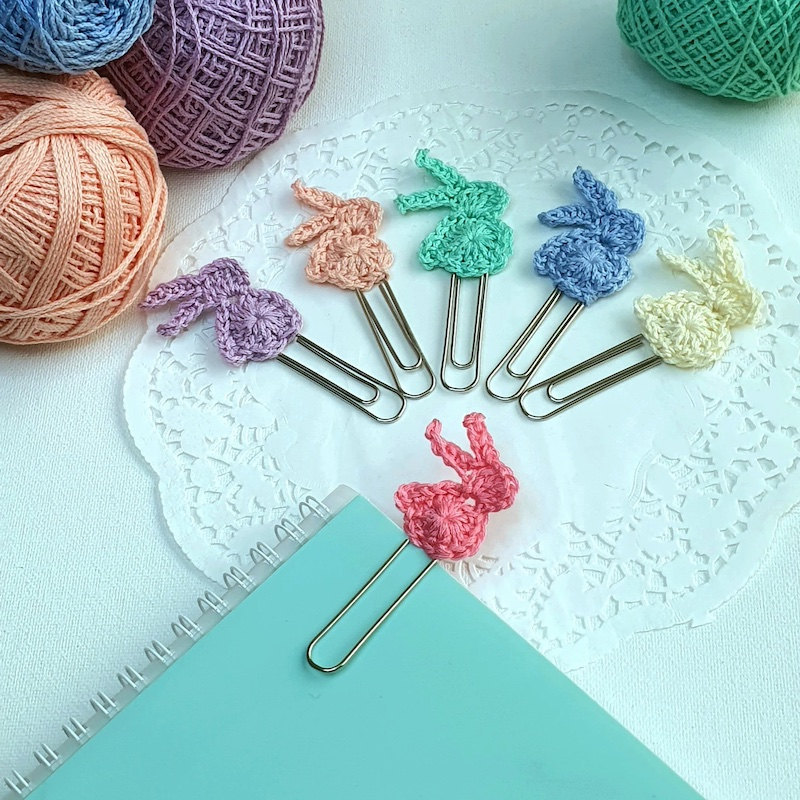 SHOP: Crochet bunny planner tabs from My Creative Butterfly, $4
This easy-to-follow, illustrated beginner crochet pattern will net you a fluffle of adorable rabbit clips that can be used as bookmarks or color-coded planner pins. Include a set in each of your Easter baskets—attach them to a piece of stiff, colored cardboard with a heart-felt, handwritten message from you.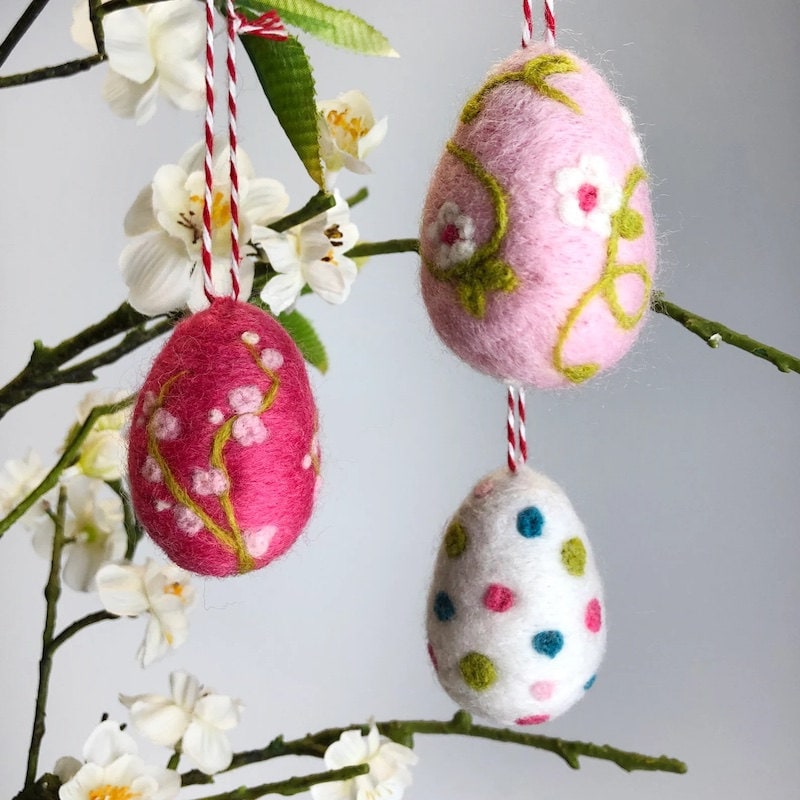 SHOP: Easter egg needle felting kit from Bergin and Bath, $19
Thoughtful Easter gifts for crafters include DIY crafting kits for adults—like this one for making bright, cheerful Easter egg ornaments. A fun and unexpected filler for an Easter basket for adults, this kit includes a felting needle, thread, photographic instructions, and enough Merino wool to make five felted eggs.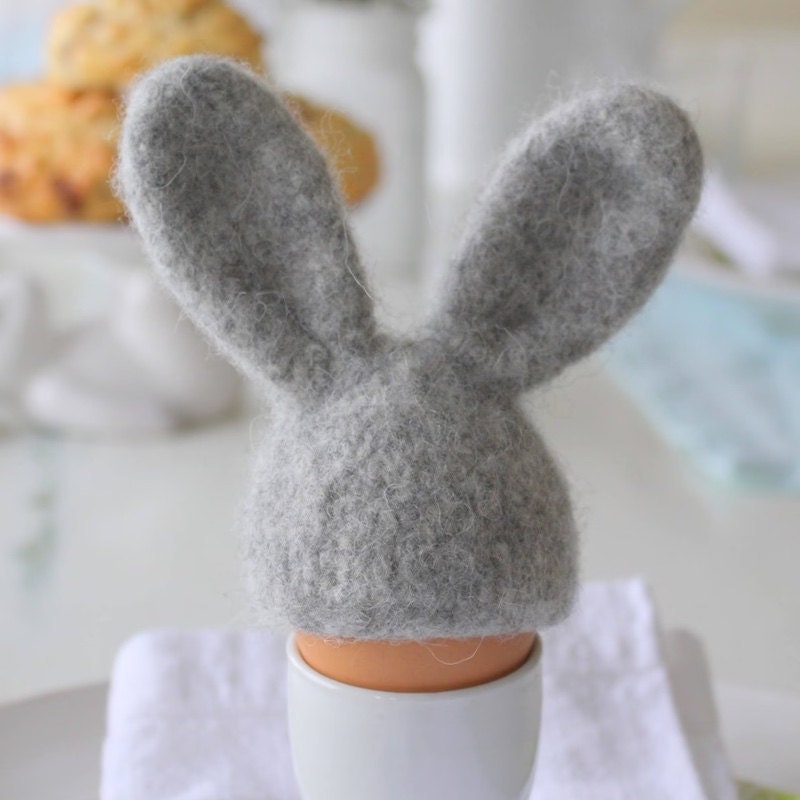 SHOP: Knit-and-felt egg cozy pattern from Winter Woods Handknits, $5
Knit and felt a set of these super-soft bunny-ear egg cozies to include in your Easter baskets this year. This pattern is great for those new to knitting in the round, and the finished product is fun for kids and grown-ups alike. Make a few extras in springtime colors to decorate your Easter table.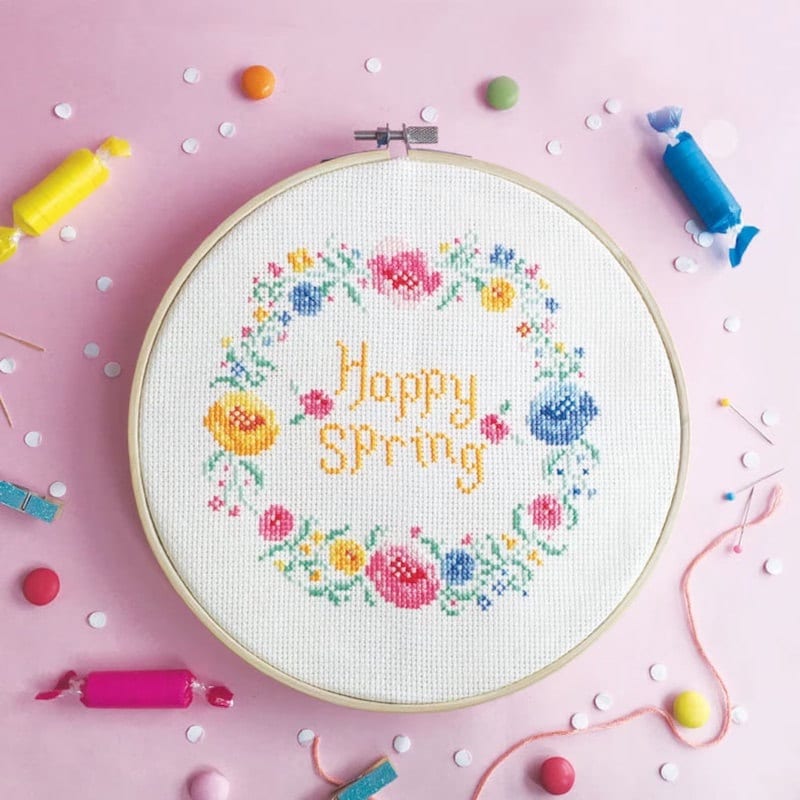 SHOP: Happy Easter cross stitch pattern from Red Bear Design, $5
Make this pretty spring sampler for someone special on your Easter list. The pattern includes options for "Happy Spring" and "Happy Easter" messages. Present it in the hoop as a wall hanging, or make a throw pillow with the finished piece.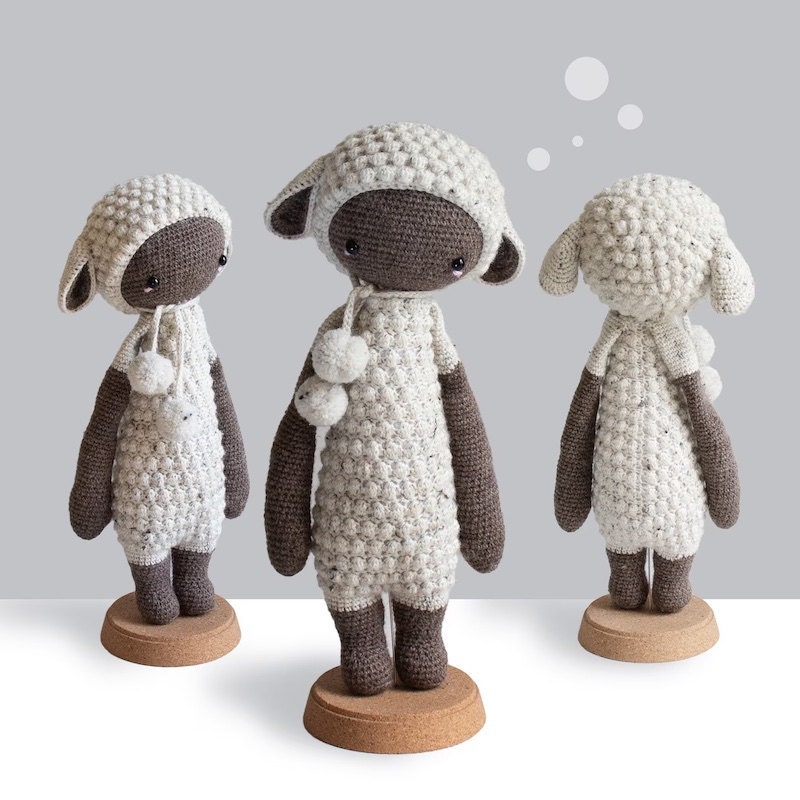 SHOP: Lupo the Lamb amigurumi crochet pattern from lalylala, $7
This adorable lamb amigurumi is an irresistible Easter basket gift for your favorite little ones. The pattern is suitable for beginners and includes lots of step-by-step photos and tips to take it to the next level. The finished product measures 12 inches tall—perfect for cuddling!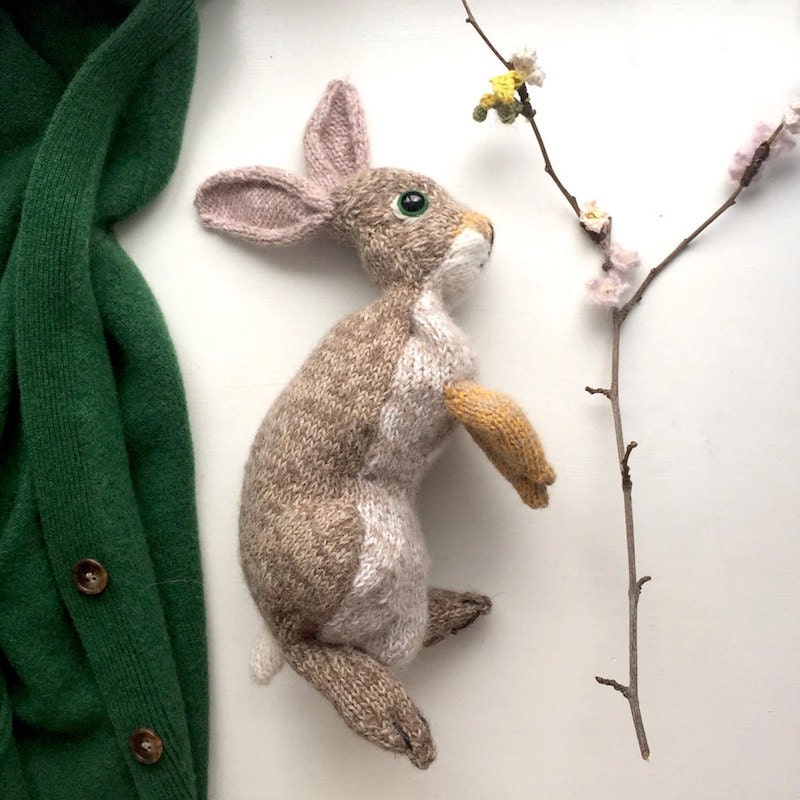 SHOP: Bunny rabbit knitting pattern from DotpebblesKnits, $2
A hand-knit bunny rabbit is an Easter keepsake kids of all ages will cherish—especially if you made it specially for them. This pattern requires minimal seam-joining and includes yarn recommendations and a link to a YouTube tutorial. Include a custom sew-in label for a personalized touch.
However you celebrate Easter—and whether you opt for a traditional or alternative Easter basket—look to the talented, independent artists and sellers on Etsy for everything you need to make the Easter Bunny everybody's hero this Easter. Out of time? You'll find lots of prefilled Easter baskets on Etsy, too!
What to put in Easter baskets
From treats to small gifts, what to put in Easter baskets is most definitely up to you! Keep it easy and use store-bought goodies, or add a handmade touch and create your own hollow chocolate surprise Easter egg with a small gift or note inside. Most Easter baskets also include some form or grass or tissue paper to create a soft surface for nestling treats into.
How to make Easter baskets
To make an Easter basket, try this simple no-sew Easter basket pattern. If you've got some crochet experience, make your own Easter basket using an Easter basket crochet pattern. You can customize the colors of the basket to make each one you craft wonderfully unique.
How to make Easter baskets out of paper
Recreate a woven basket by weaving alternating strips of paper into a sheet, and then forming it into a basket or box shape using an easy origami pattern. These Easter baskets are often on the small side and can be perfect as classroom or teacher gifts. Make your paper Easter basket extra festive by using Easter wrapping paper.
What to put in Easter baskets for adults
Grown-ups like spring sweets, too! Candy and chocolates are always a popular pick for what to put in Easter baskets for adults, and adding a small gift makes this year's celebration extra memorable. Opt for an affordable personalized necklace in an Easter basket for women or a handsome leather wallet in an Easter basket for men.
What to put in a toddler Easter basket
Two-year-olds love to put anything and everything in their mouth, so keep that in mind as you choose what to put in an Easter basket for a toddler. Many parents include toys for 2-year-olds and personalized name puzzles instead of lots of Easter candy. For a fun family activity with toddlers, stage an Easter egg hunt with colorful wooden eggs, soft wool eggs, or Easter egg hunt tokens.