From unique wrapping paper to reusable cloth wrap to gift-able containers, these gift wrapping ideas will elevate any present's presentation.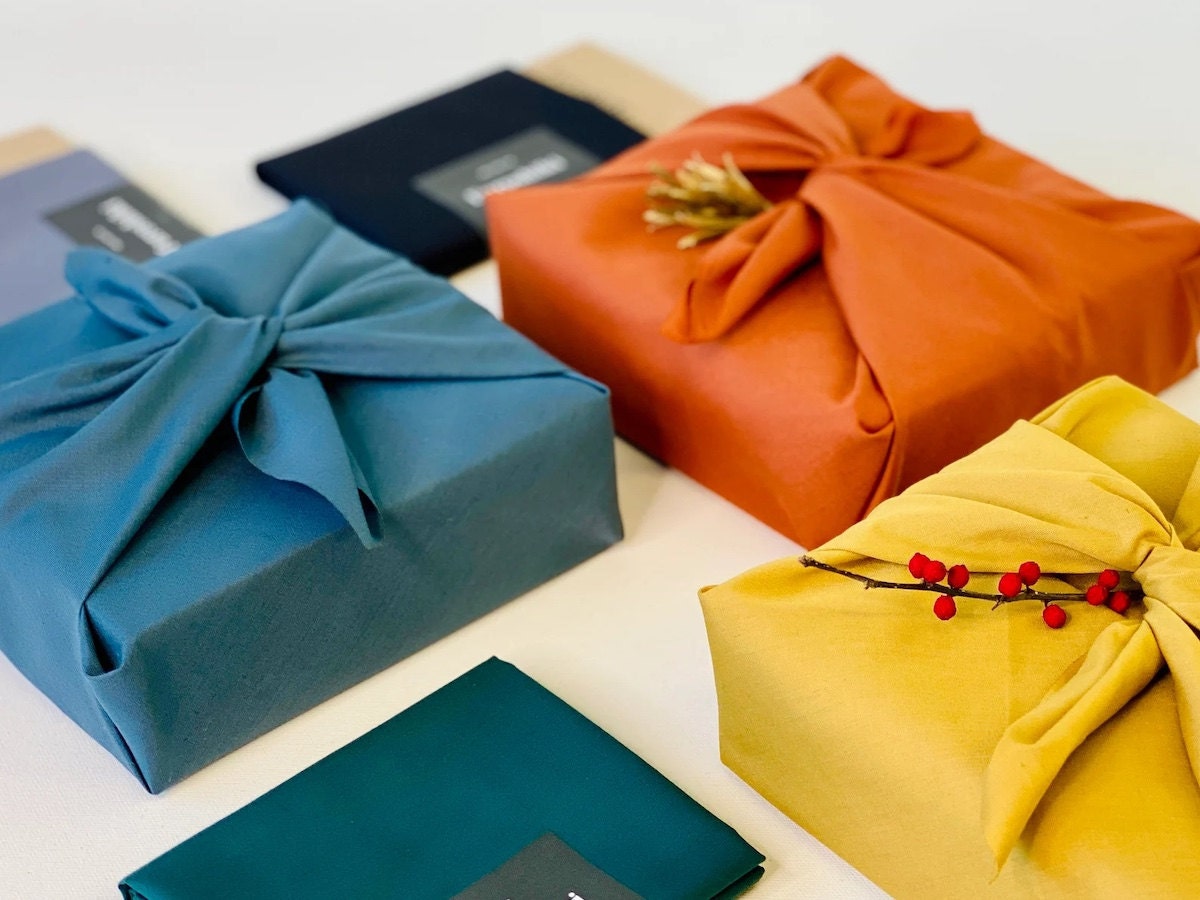 You spent all that time finding a super-unique gift for your loved one, and your gift wrapping should be just as special. Choose the best wrapping paper on Etsy, or get a little creative and dress your present in something that is a gift in itself. Don't have time for a full-fledged gift? Make your gift card present extra-special with these oh-so-cute gift card wrapping DIYs. From fanciful furoshiki cloth wrap to customized memory boxes to textile tote bags, get inspired with these unique gift wrapping ideas that are sure to steal the show.
Creative gift wrapping ideas
Whether the halls have been decked or you're heading out to a super special celebration, these clever gift wrapping ideas will make the opening event even more special. Here are a few unique gift wrapping ideas to get you started.
Wrapping paper for gift sets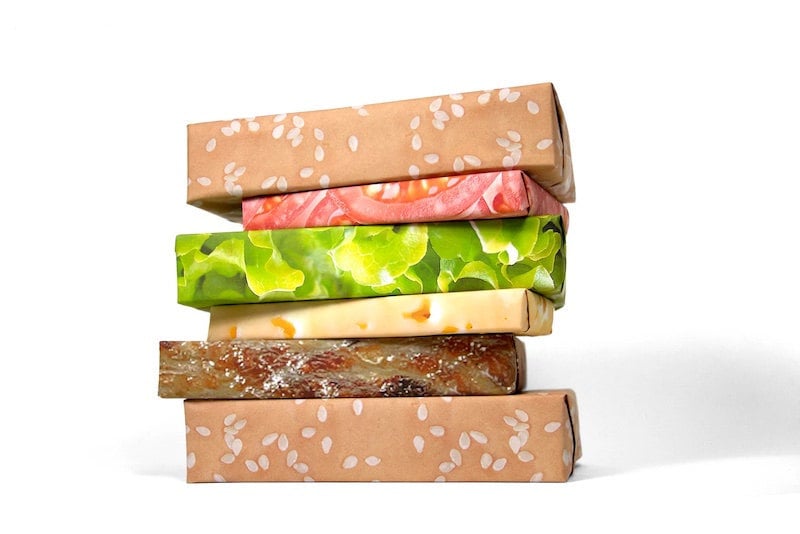 SHOP: Cheeseburger wrapping paper set from Gift Couture Paper, $25
Giving someone special a set of multiple gifts and want to make sure they're opened together? These fun and creative burger wrapping paper set will make it so all of your gifts stay together, and it will make it easier for your recipient to open them in the proper order for a drive-thru holiday success.
Best way to wrap a fancy gift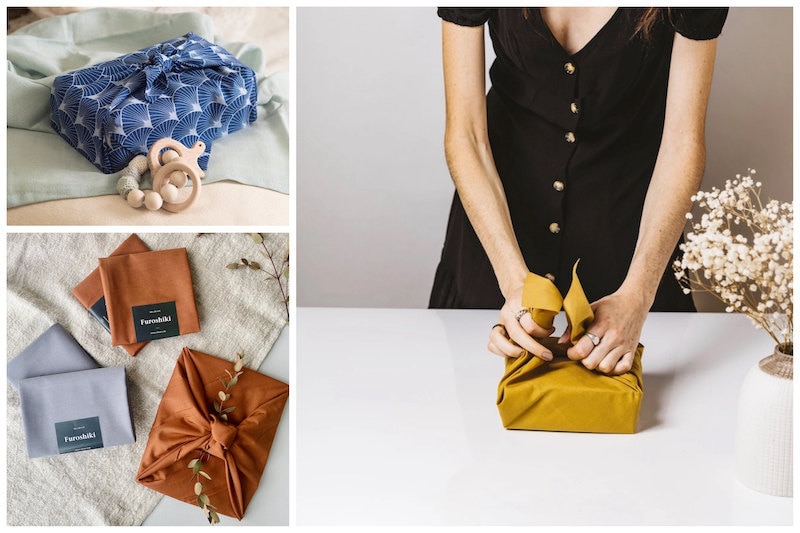 Fancy gifts require fancy wrapping, and carefully knotted furoshiki cloth is an understated and sophisticated way to bundle up your gift. Choose a cloth with a pattern or let the fabric itself shine with a pared down, neutral color palette. Either way, this elegant gift wrap will wow your loved ones.
Wrapping paper that doubles as a gift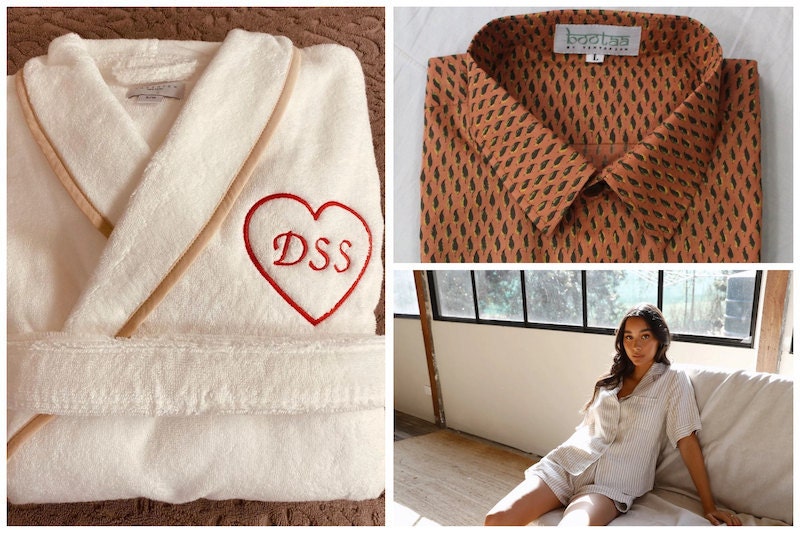 Give them their favorite gift under the tree wrapped in their new matching Christmas pajamas. Simply tuck the gift into the shirt, fold it normally, and tie a little ribbon like a traditional gift box, et voila: A photo-worthy wrapping job without any paper at all.
A tote-ally cute gift wrapping idea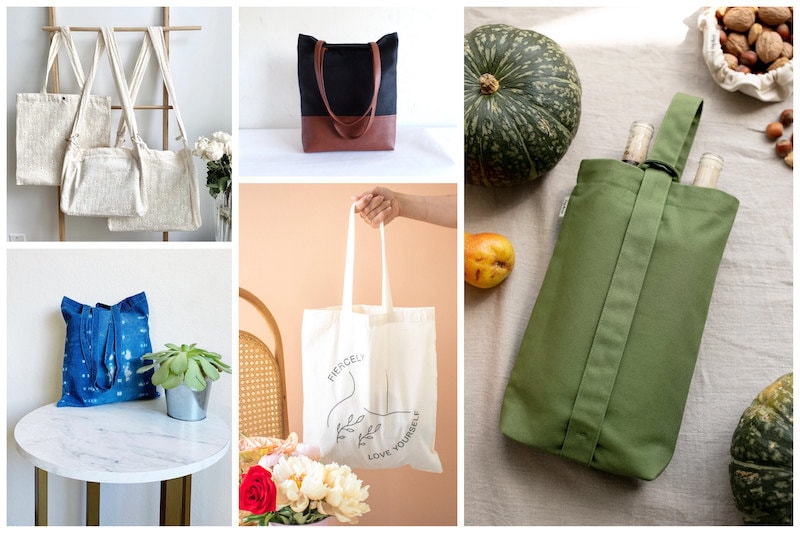 Pick your gift and one of the best tote bags, and the tote will "handle" the gift wrapping from here! Choose the size that best fits your gift (including an excellent solution to the awkward wine bottle wrapping conundrum), and your loved one will get a bonus present to bring with them on all their errands and casual hangs.
A band for your gift wrap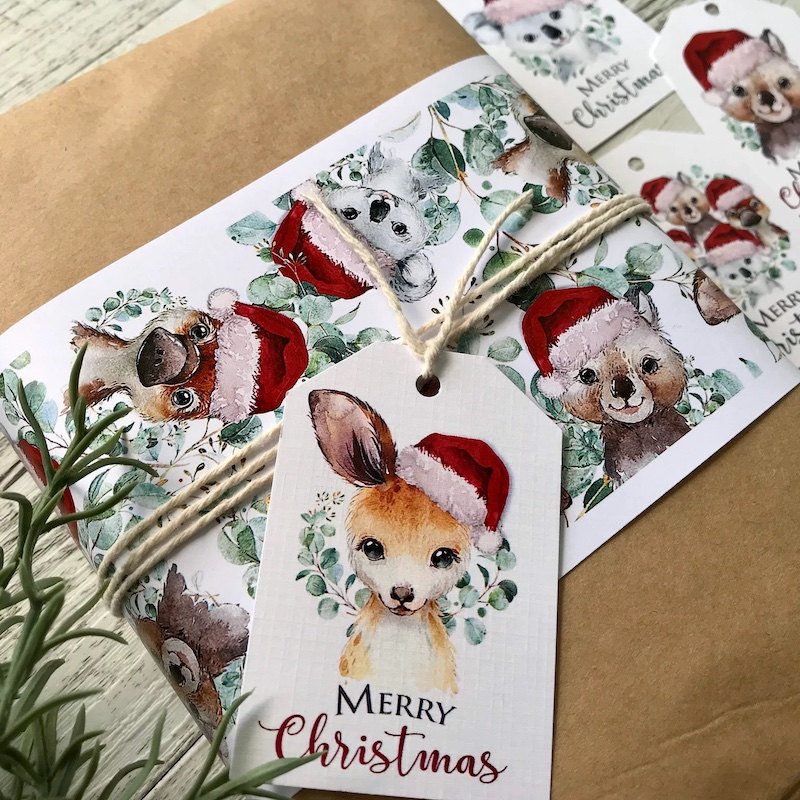 SHOP: Australian animals Christmas gift wrap belly band from Scattered Seed Co., from $5
Add some pizzazz to your Christmas wrapping paper by adding these cute belly bands featuring animals in Santa hats. Koala's not your style? Try other designs and options for a gift wrap that feels more "you."
How to wrap baked goods
The way to your loved one's heart is through their stomach, and these clever cookie containers will make your sugary gift sweet on the eyes and the taste buds. Want to go a more traditional route? Try some personalized cookie tins for a little extra flavor.
A 2-in-1 baked good gift wrapping idea for anniversaries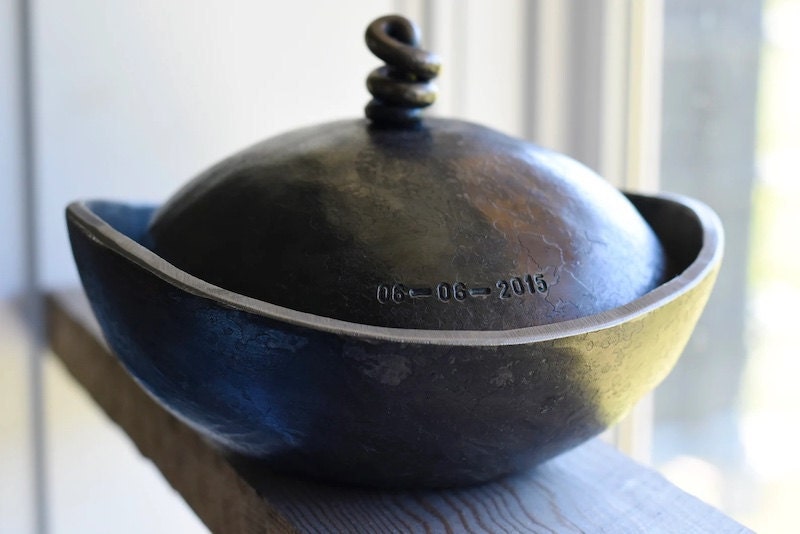 SHOP: Forged steel personalized bowl with cover from R+R Handmade, from $129
Wrap up your delicious, delectable, to-die-for dessert in a gorgeous ceramic pot with a cover like this one. This hand-forged anniversary gift can be hand-stamped with initials or a date, making the cookie container almost as sweet as the baked goods themselves.
How to wrap cookies as a gift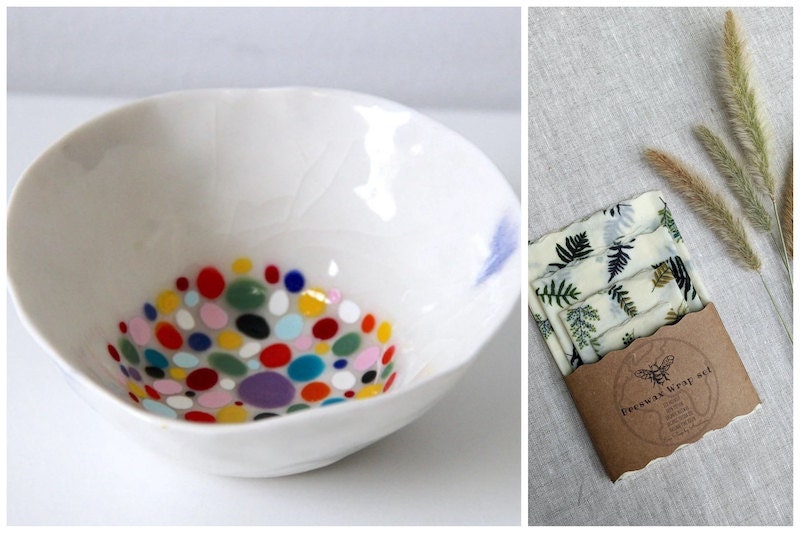 Avoid all the plastic wrap and cellophane and pair a handmade ceramic bowl with a beeswax food wrap to minimize waste and maximize your earthy aesthetic.
A vintage recipe gift wrap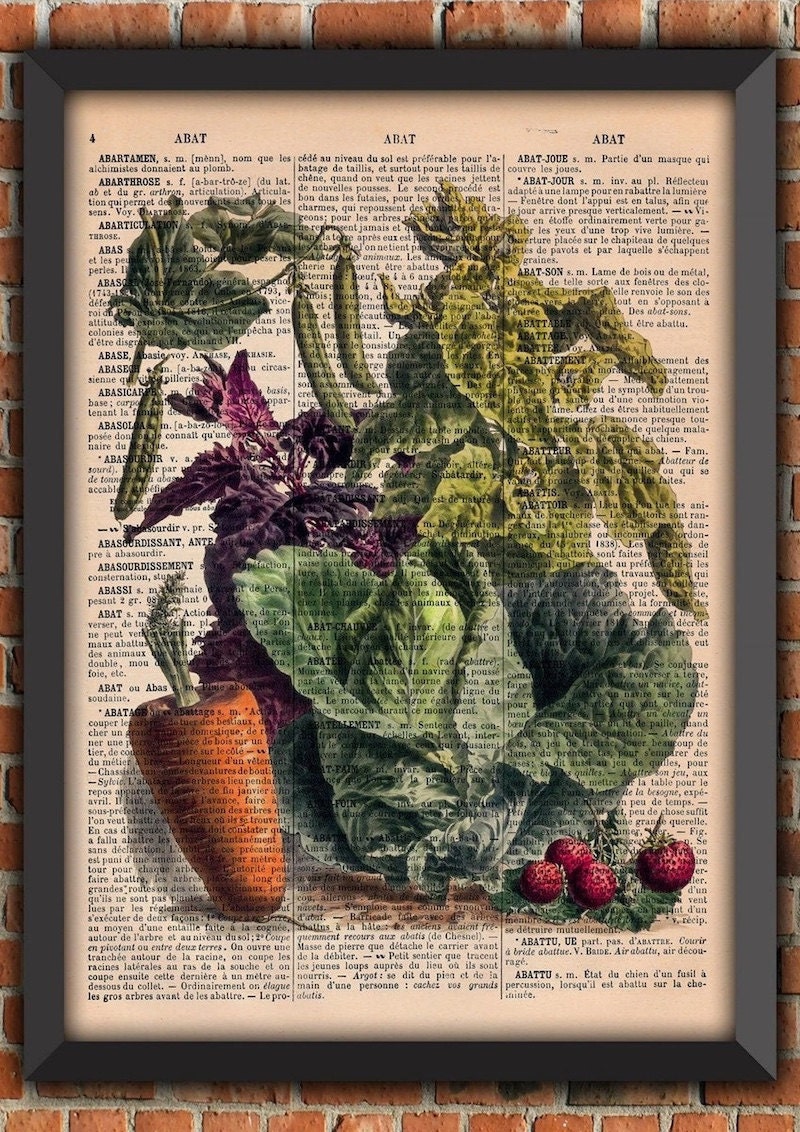 SHOP: Vintage-style kitchen print from Odd Old Graphics, $16
Already have a box for your baked goods? Wrap it up in vintage food prints so their mouths will be watering before they even see what's inside.
How to wrap a gift basket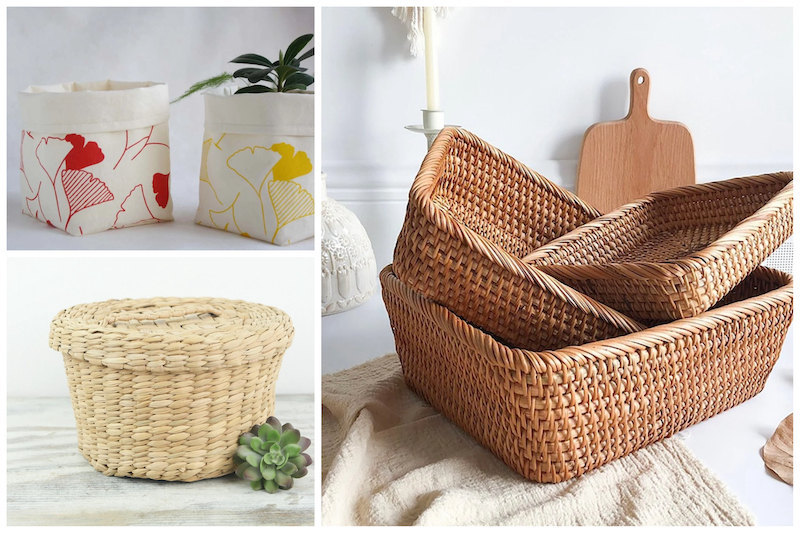 If you've ended up with a couple cute gifts for your lucky recipient, you need a way to hold them all together. Use a printed canvas basket or woven basket for a gorgeous, rustic touch. Add some ribbon, tissue paper, and plant markers to label each gift item to elevate the presentation.
How to wrap a baby shower gift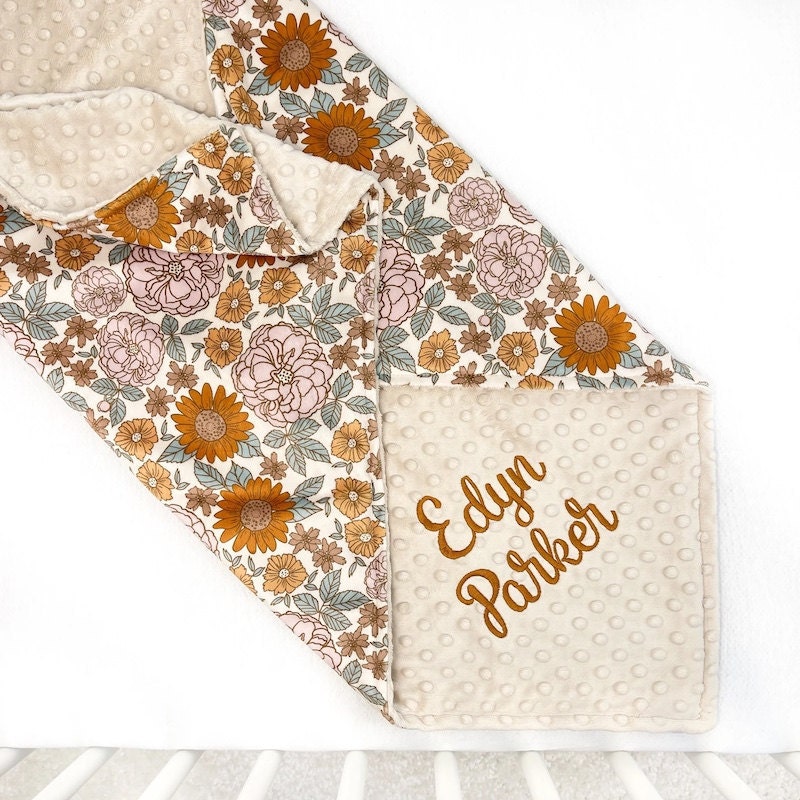 SHOP: Personalized baby blanket from Two Bees Baby Boutique, from $36
Bundle up your gift with your best furoshiki wrap using an extra-soft and extra-special baby blanket. Even better: Baby blankets like this one can be personalized, so this gift wrap can stand on its own.
Personalized gift wrapping ideas
Sometimes the packaging is just as meaningful as the gifts themselves, and these personalized gift wrapping ideas are customized with your recipient in mind and at heart.
Cute custom wrapping paper for birthdays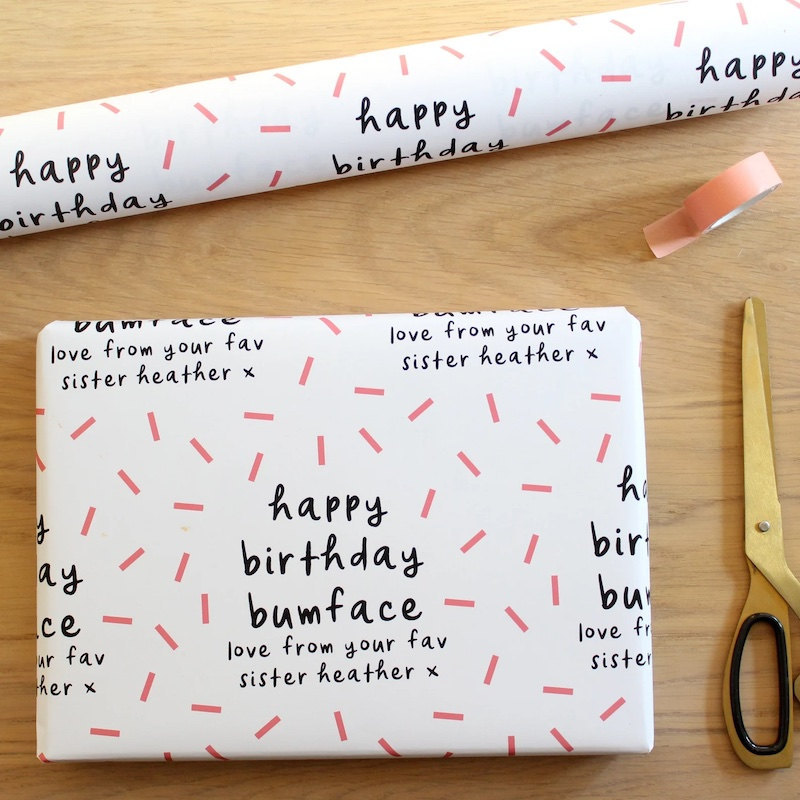 SHOP: Custom birthday wrapping paper from Heather Alstead Design, from $7
Who needs a card when you can say it all on the wrapping paper? Add a cheeky personalized birthday message for that special friend or family member who loves to joke around, with custom wrapping paper like this one.
A rustic gift wrap idea for a bridal shower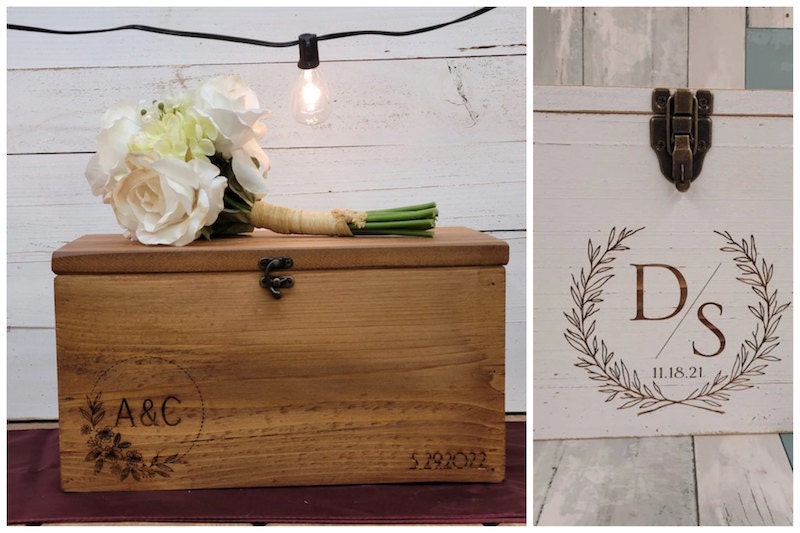 Give the bride-to-be a memory box or card box custom engraved with her and her honey's name and fill it with the gift of a scrapbook or other meaningful gift for this next chapter of their lives.