Big news: Making It is back! The latest inspiring episode sent us on a hunt for extra-special holiday cards for all our loved ones—click through to see what we found, and remember to tune in at 10/9c on NBC.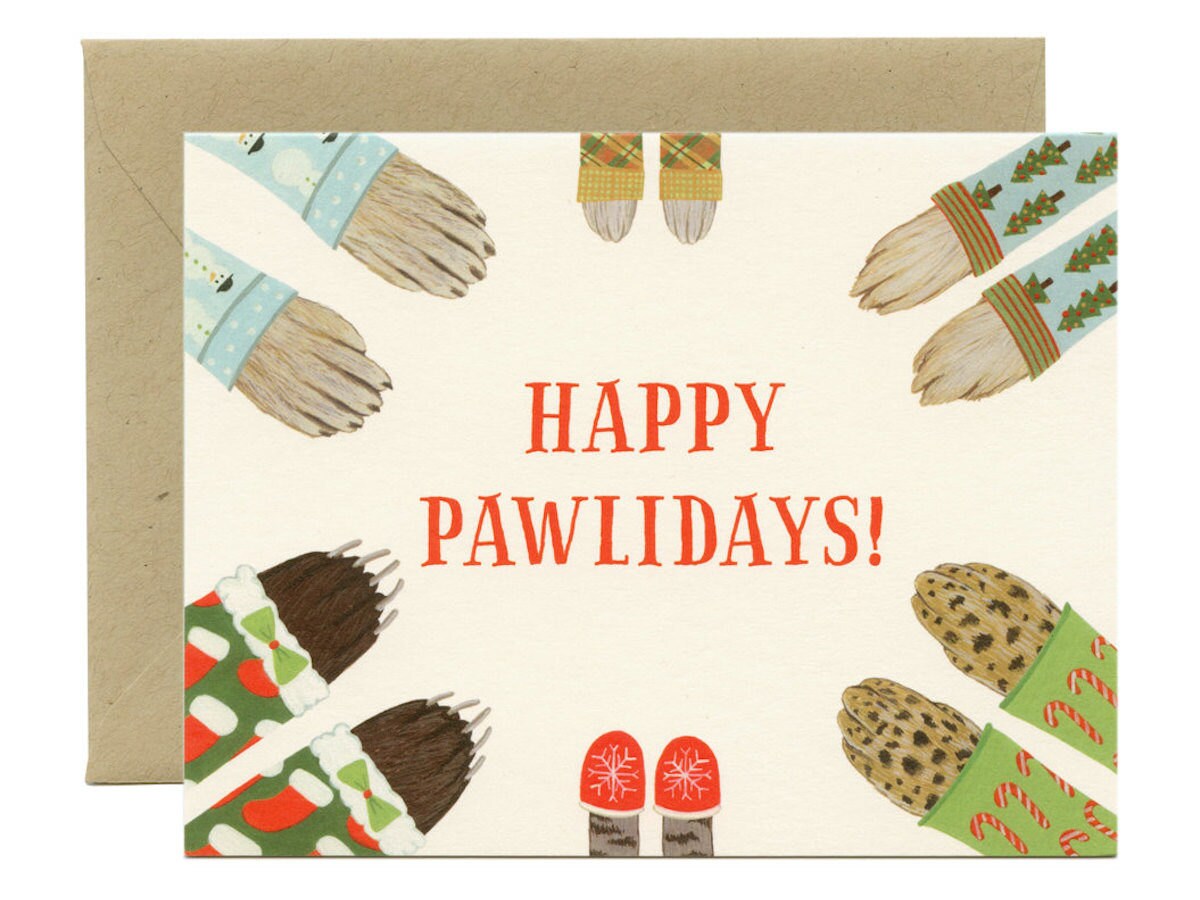 Are you as head-over-heels for the new season of Making It as we are? (If you missed the first two episodes, fear not: You can still stream them on Hulu with plenty of time to follow along through the rest of the season as it airs on NBC over the next two weeks.) At the heart of the latest episode was a "Master Craft" challenge dedicated to making mailboxes. The contestants' creations truly pushed the envelope—in unexpected and deeply personal ways. "These makers, their skills are just beyond," gushes returning Making It judge and Etsy Trend Expert Dayna Isom Johnson. "They really let their creativity explode and take you to places you never would've thought a mailbox would go."
As lifelong lovers of snail mail who get downright misty-eyed at the sight of a crisp envelope with our name inked across it amid a sea of catalogs and credit card bills, the episode really spoke to us. And with the holiday season in full swing, we're eager to create some extra-special mailbox moments for our family and friends by hand-writing thoughtful messages inside delightful, artist-designed cards. To help you do the same, we've rounded up six Etsy shops that stock festive, funny, and beautiful holiday cards—because there's nothing better than a letter to say hello-ho-ho.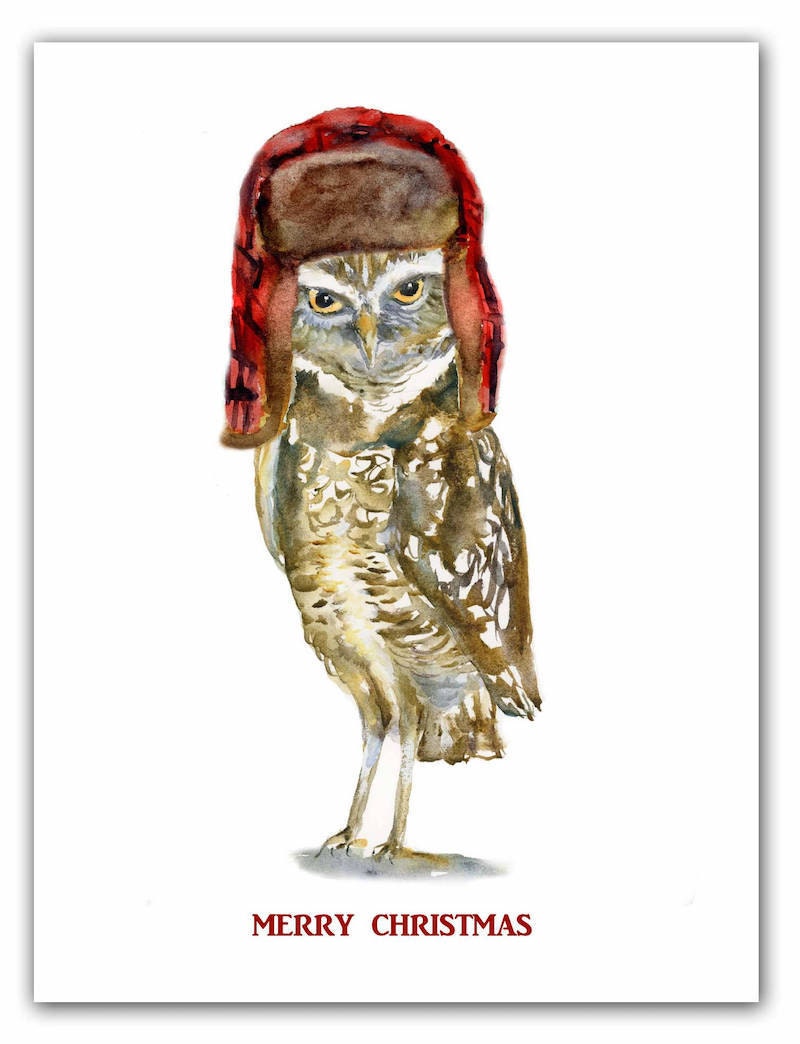 A lobster sledding down a snowy slope. A holiday party of great white sharks raising a toast. A blue crab clutching a holly sprig. "The natural world is my subject matter," writes Shirley Bell, a watercolor painter who pulls inspiration from the animal kingdom and the nautical scenery that surrounds her New England studio for her cards, prints, and printed-porcelain ornaments.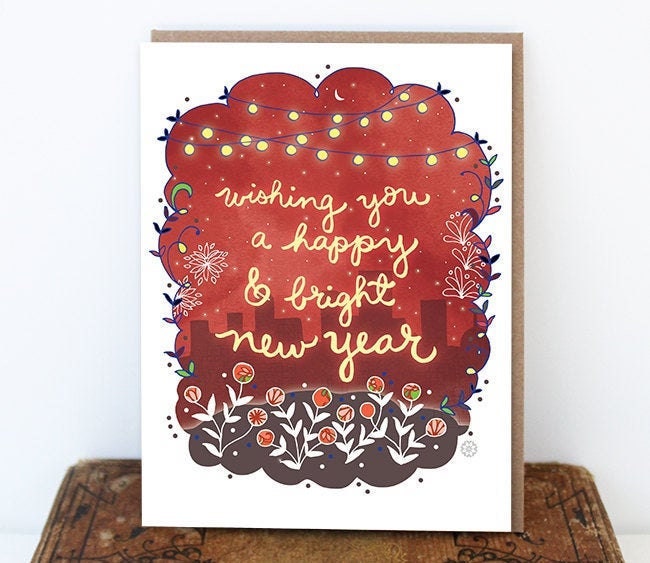 For Cindy LaColla of cynla, drawing is a method of releasing stress and focusing on what matters in life—something we could all stand to do more of come December. The results are inviting, warm, and bright, conveying messages of encouragement and cheer in her distinctive, hand-lettered style.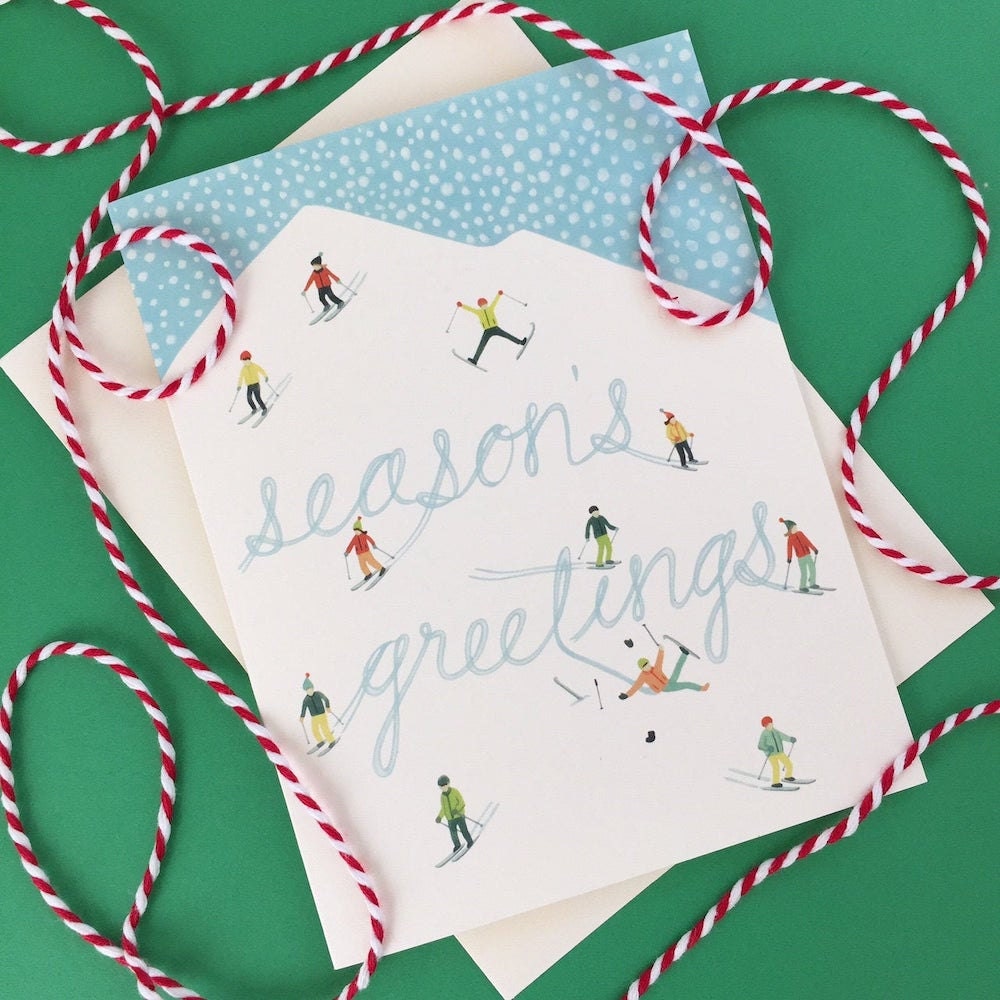 There's no better holiday-card origin story than the one behind Jennifer Lee Gregoire and Jim Lee's shop Yeppie Paper. The brother-sister duo dreamed up their line six years ago, while digesting Thanksgiving dinner; by evening's end, they'd mapped out a rough business plan with Jennifer's original illustrations at its center. The aesthetic is pure fun: all wintery scenes and charming critters, including a mouse reminding you to have yourself a cozy little Christmas and a trio of hound dogs crowing, "Happy howlidays!"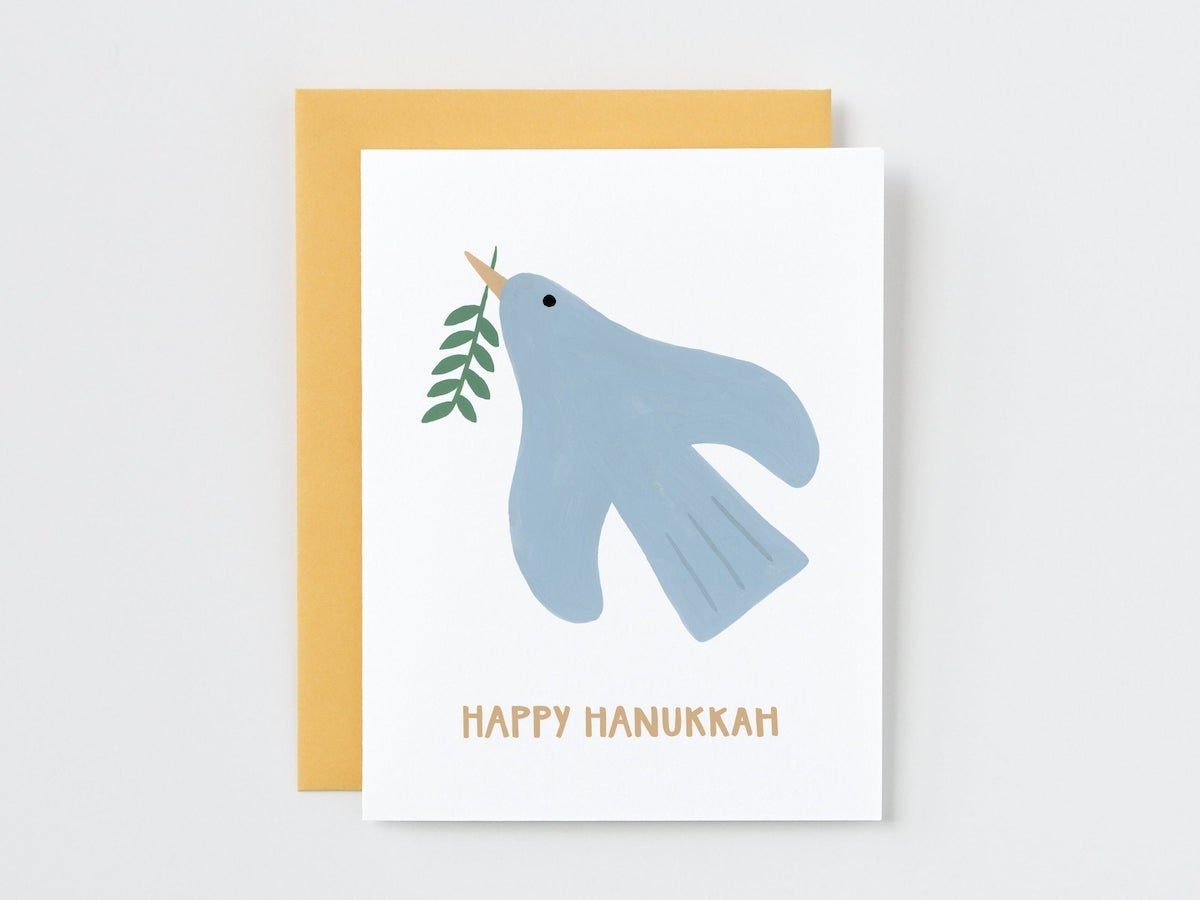 With their minimal shapes and clean white backgrounds, Chien-Yu Chen's designs for Say Something Cards have an innocent vibe that recalls the simple pleasures of childhood holidays. Choose whichever seasonal symbol—a peace dove bearing Happy Hanukkah greetings, a kitschy Christmas sweater, or a sweet snow globe—speaks to you.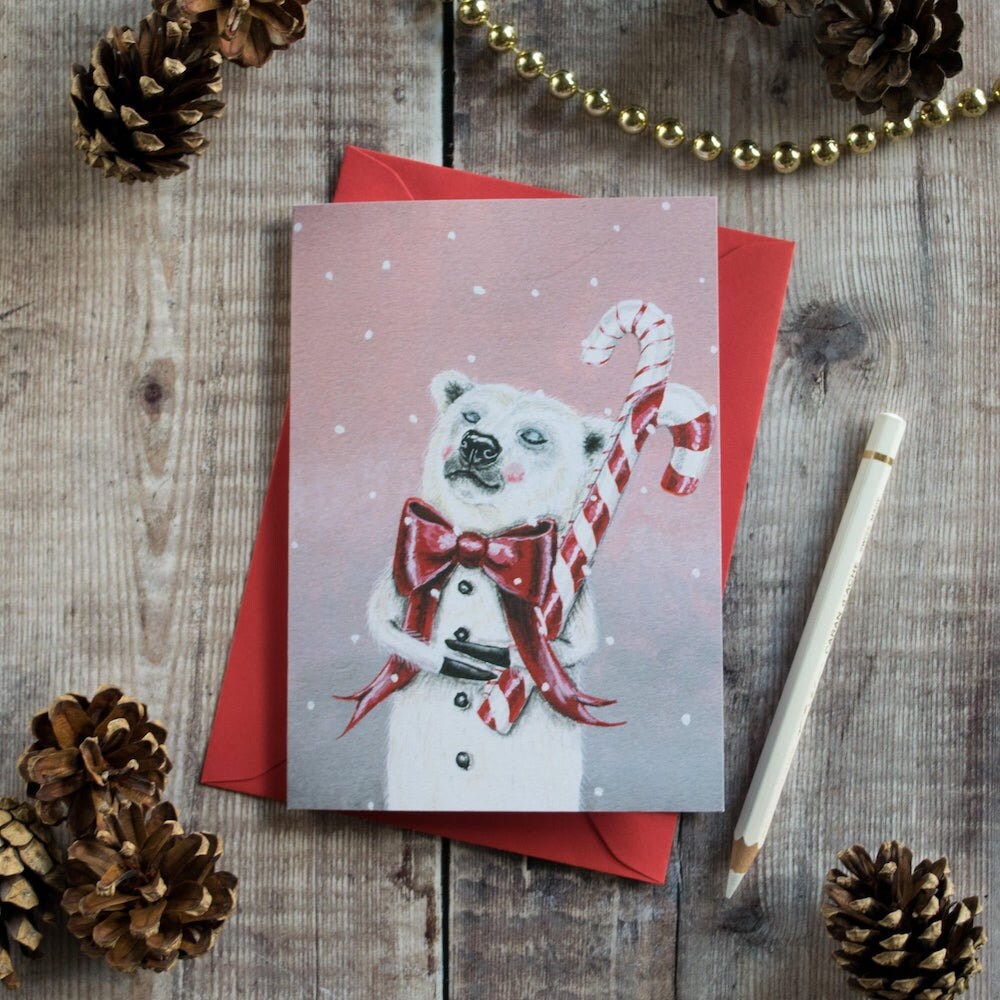 Kayleigh Radcliffe makes Christmas cards for animal lovers. Illustrated in muted hues, a merry band of anthropomorphic characters adorn each card, twinkling with good cheer. On the back of each festive design (all blank inside), a surprise tidbit about the animal awaits. A dapper candy cane–toting polar bear is described this way: "Teddy likes the falling snow, it makes him positively aglow."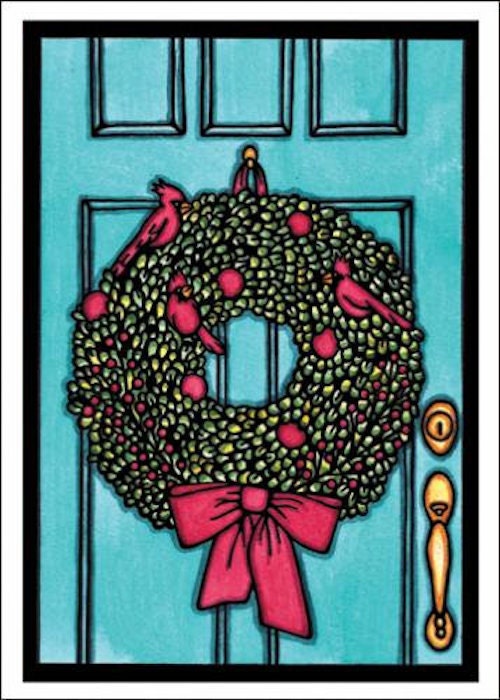 In a nostalgic style reminiscent of stained-glass, Sarah Angst Art's cards pop with saturated, bold colors and timeless motifs that include a wreath nestled with cardinals, a tangle of string lights, and a striking pair of pinecones. Available in sets or individually, each card features a reproduction of the artist's original linoleum block prints.