by Etsy Staff
With these personalized and customizable gift ideas you can give a gift that's just their style. We'll show you how.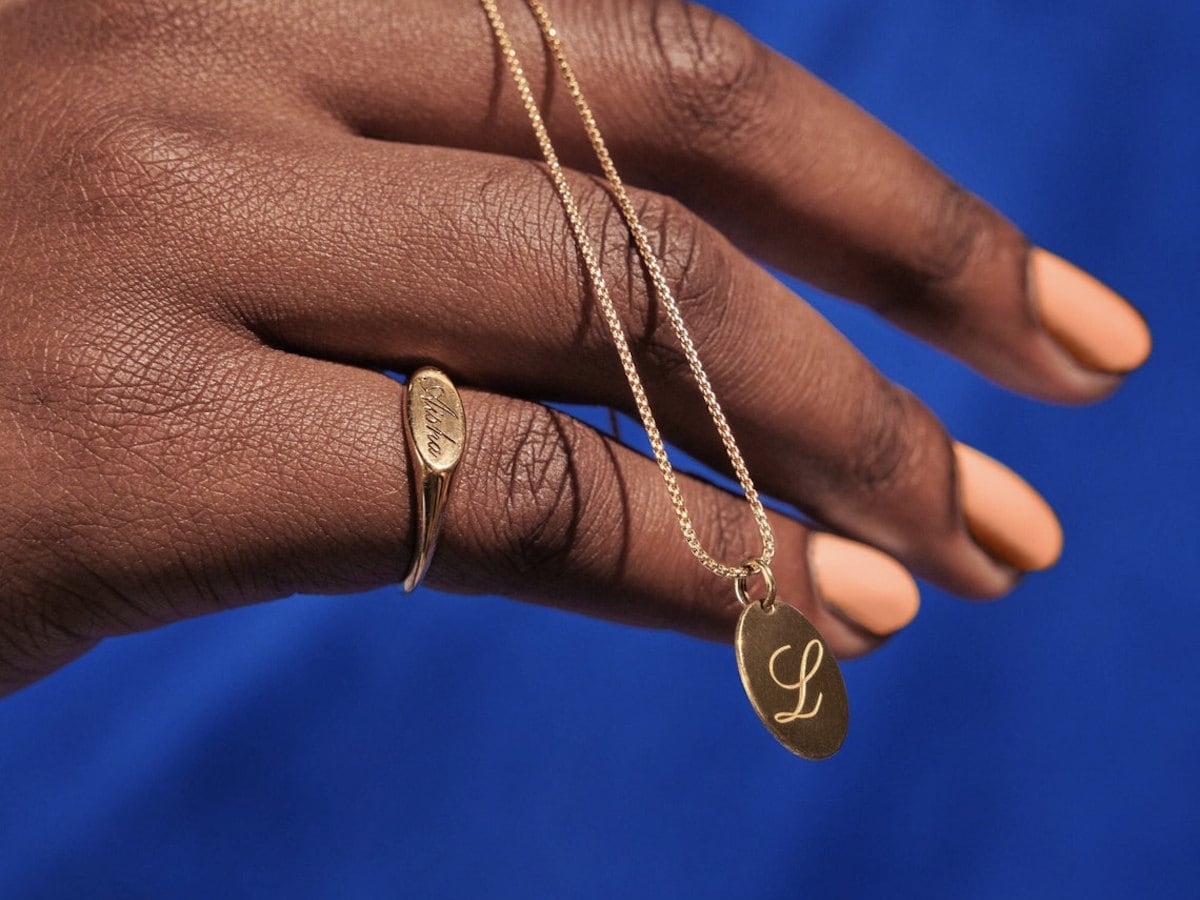 There's a lot of hype around personalized gifts—and with good reason. Gone are the days of generic, one-size-fits-all gifting; today, it's all about showing up to the party with something made just for them. No matter the occasion—be it a birthday, wedding, new baby, or housewarming—it's easy to find personalized options from the creative community here on Etsy.
If you're looking for something unique and personalized, but need a little inspiration to get started, you're in the right place. Scroll on for a comprehensive list of gift ideas for a customized gift, each guaranteed to get you inducted into the personalized gift-giving hall of fame.
Custom name gifts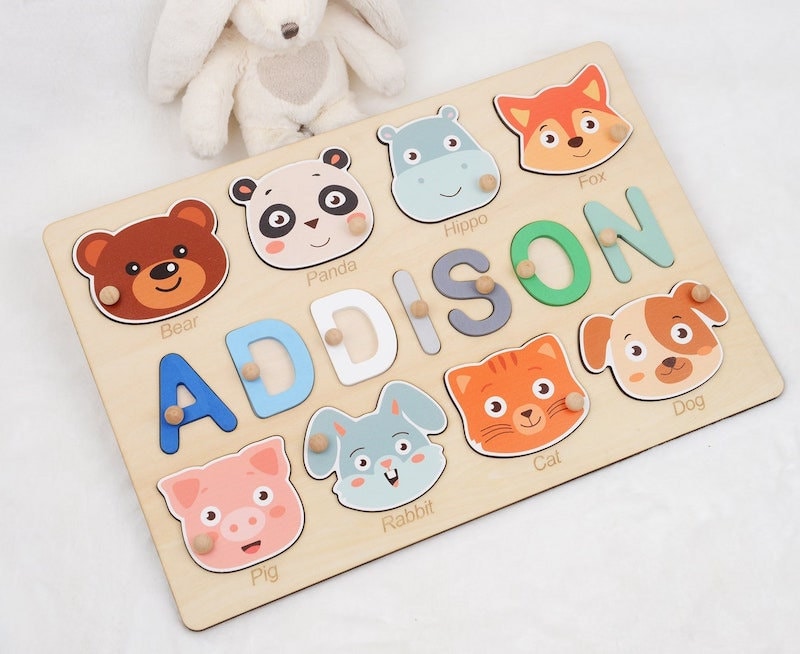 SHOP: Personalized name puzzle from Tyu Wedding Gifts, from $36
Want to make a baby's first toy or a pet's bowl feel more special? Personalize it with their name.
Tip: Be sure to double-check the spelling before you place your order.
Initial gifts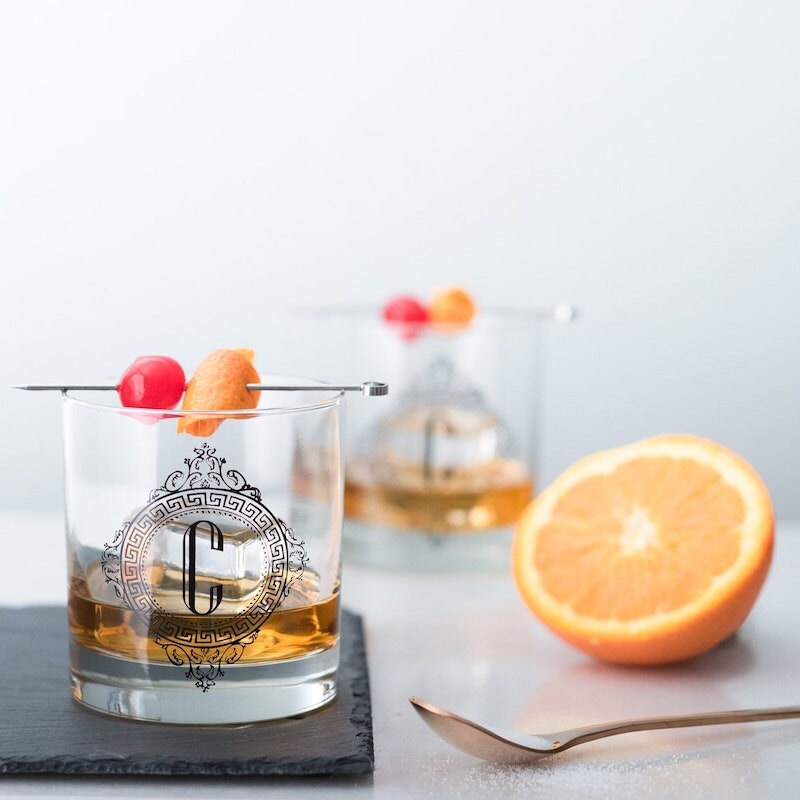 SHOP: Personalized glassware set from Vital Industries, $96 for set of six
Use the first letter of their name as inspiration, then explore the many ways (a custom clock! metal-stamping! custom barware!) to bring it to life with a unique gift.
Tip: Use two first initials for BFF or couples jewelry.
Monogrammed gifts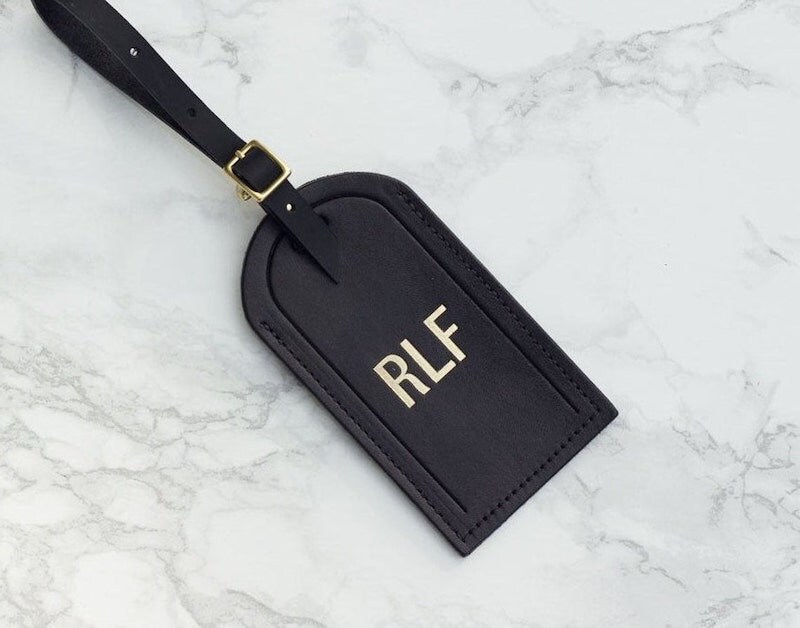 SHOP: Personalized leather luggage tag from Fitzy Design, from $39
Personalizing with a monogram: little effort, big payoff. Seriously, this is one of the easiest ways to turn a luggage tag into their luggage tag—simply by adding two (or three) little letters to the mix. Pick from Etsy sellers' wide selection of monogrammed gifts.
Birth date gifts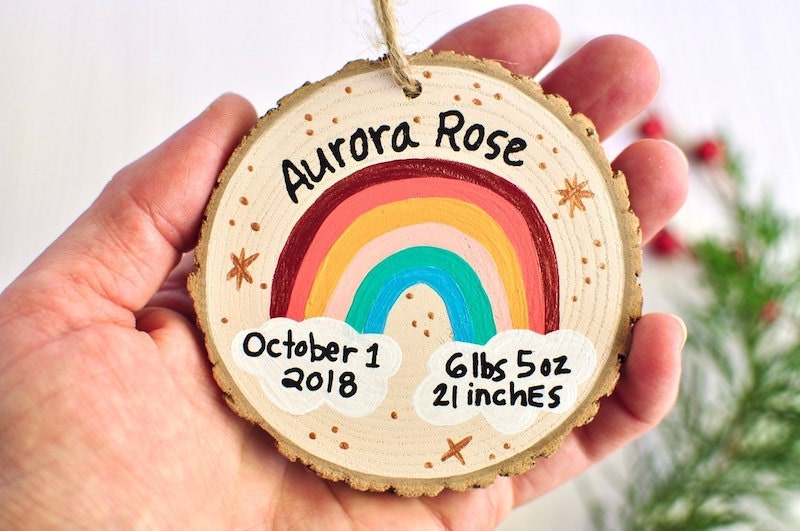 SHOP: Personalized birth date ornament from Emily Kinsella, $50
Celebrate the birth of a new baby by having their date of birth engraved, stamped, or painted onto a piece of jewelry—or an ornament, come holiday season.
Tip: Birth date pieces also make great gifts for new parents.
Astrological sign gifts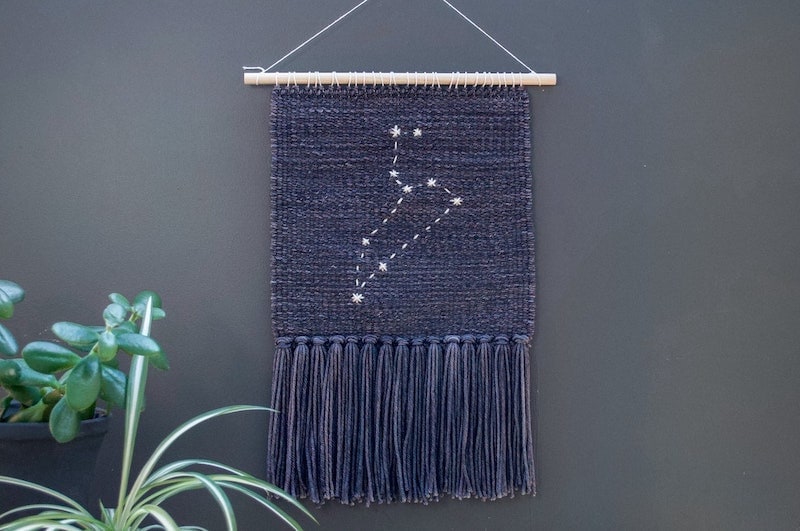 SHOP: Personalized astrological sign wall hanging from Bearloom Studio, from $29
Is your loved one into astrology? If so, consider something made with their sign in mind—an astrological candle, constellation earrings, or even an on-trend wall hanging. It's not quite custom, but it still shows you did your homework.
Personalized number gifts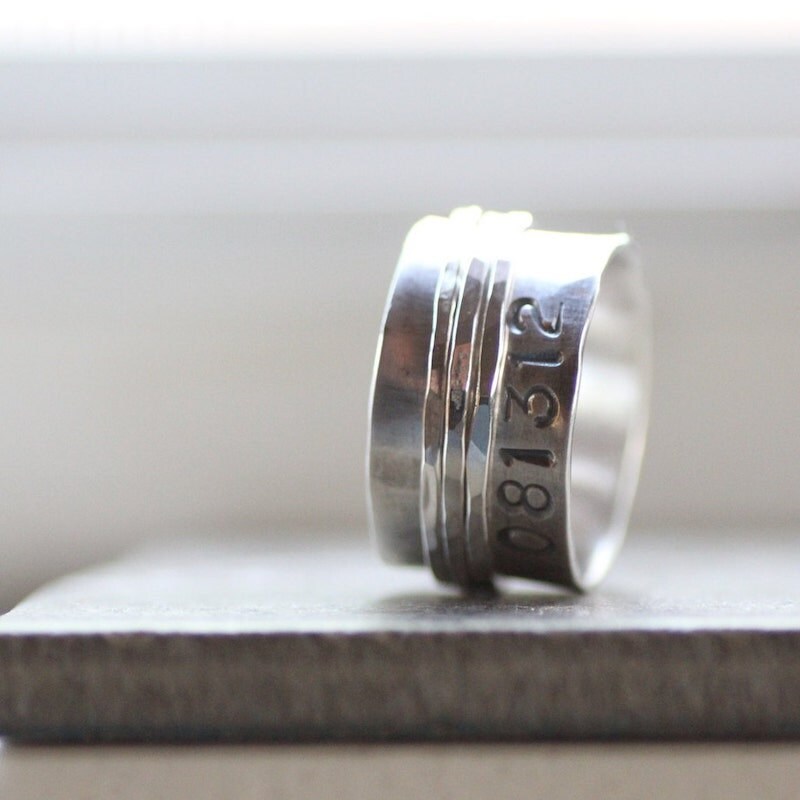 SHOP: Personalized number ring from Tinahdee, $298
Go the extra mile personalization-wise with numbers, as they can mean—er, a number of things! Think birth order, their numerology sign, or their lucky number. Just pick a number, then pick a unique, custom gift. Bonus: There's something particularly cool about a trendy piece of jewelry with hidden meaning.
Roman numeral gifts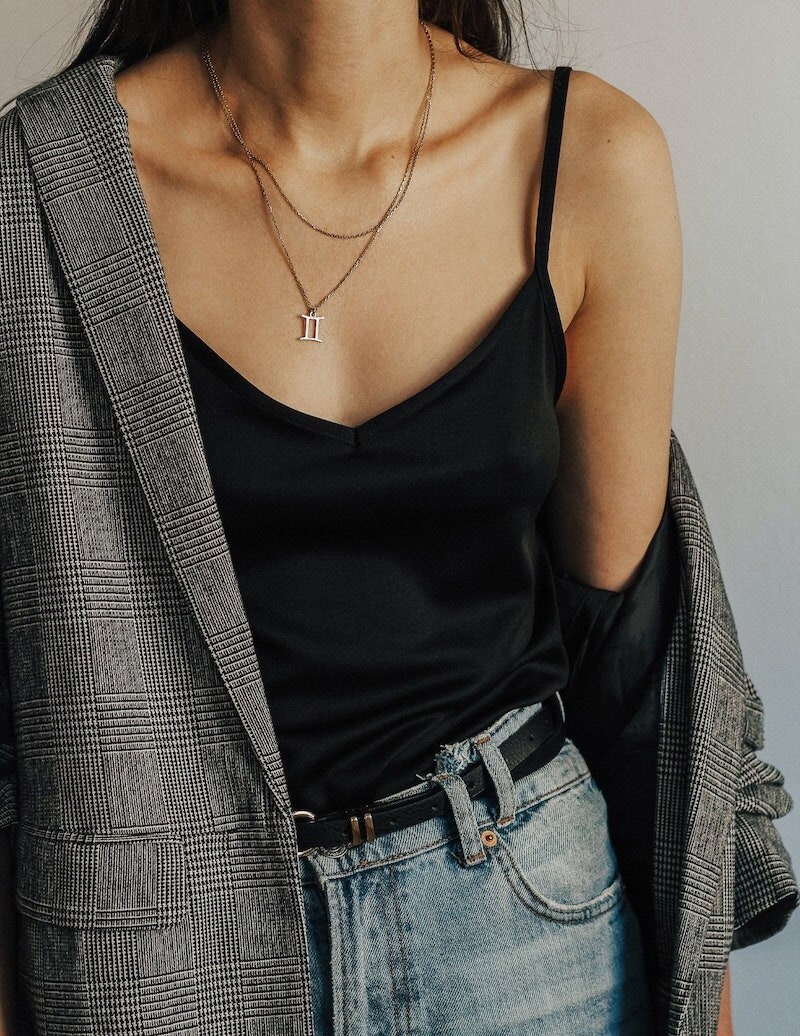 SHOP: Roman numeral pendant from Red Cherry Blvd, from $38
Do the hidden meaning motif one better with Roman numerals.
Anniversary date gifts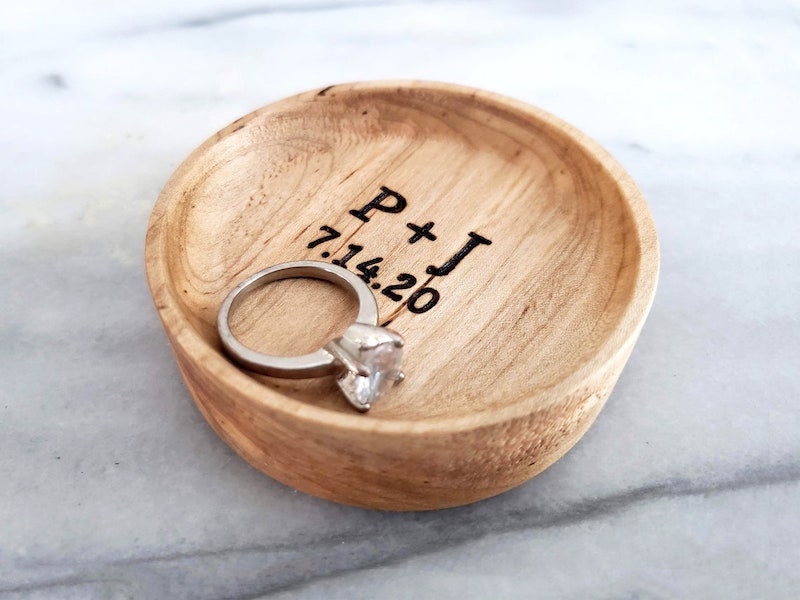 SHOP: Personalized ring dish from Farmhill Wood Shop, $24
The benefits of this personalization method are twofold: 1. It's thoughtful and romantic. 2. They'll never forget an anniversary again.
_Tip: You could also use this method to personalize a wedding gift or wedding favors._
Geographic coordinate gifts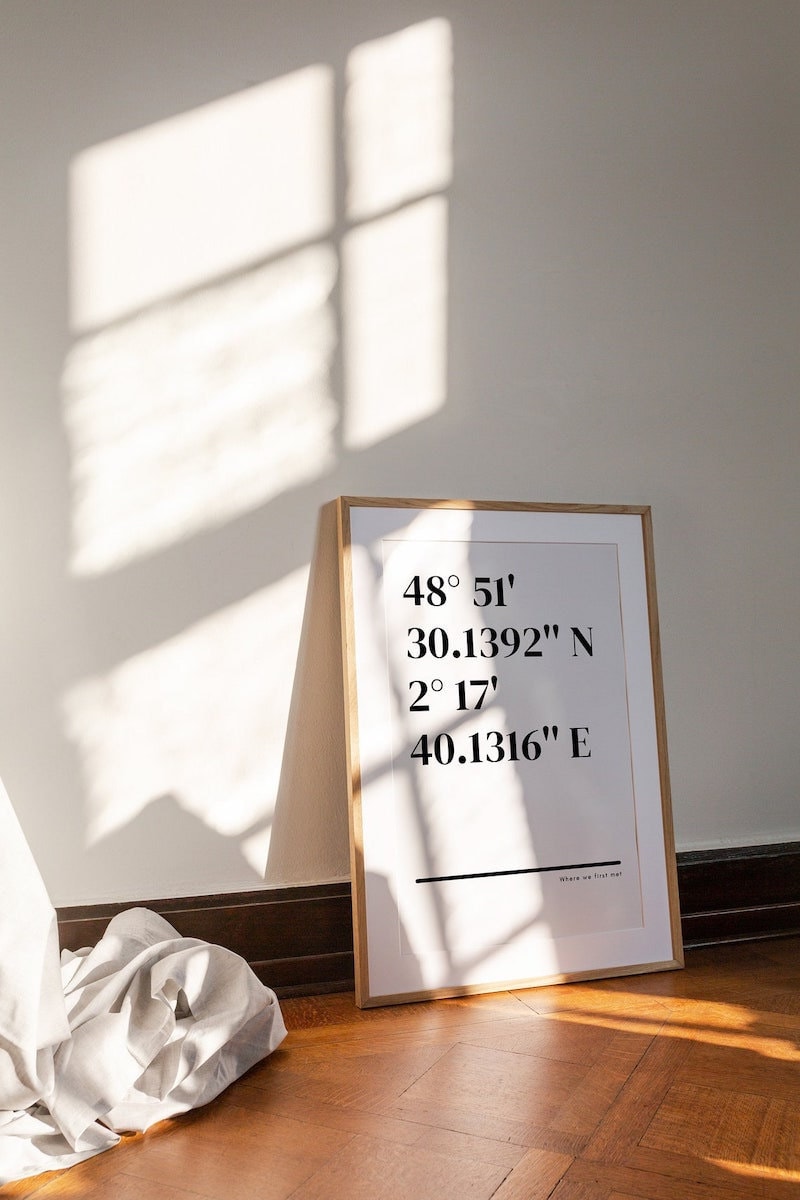 SHOP: Downloadable personalized coordinates wall art from Smisig, $30
You know how they say, location, location, location? That is also true when it comes to personalized gifts. If your gift recipient has a special connection with their hometown or a favorite vacation spot, look up the geographical coordinates and have them added to the inside of a dopp kit, stamped on a piece of jewelry, or turned into a custom poster. Perfect present: achieved.
Personalized address gifts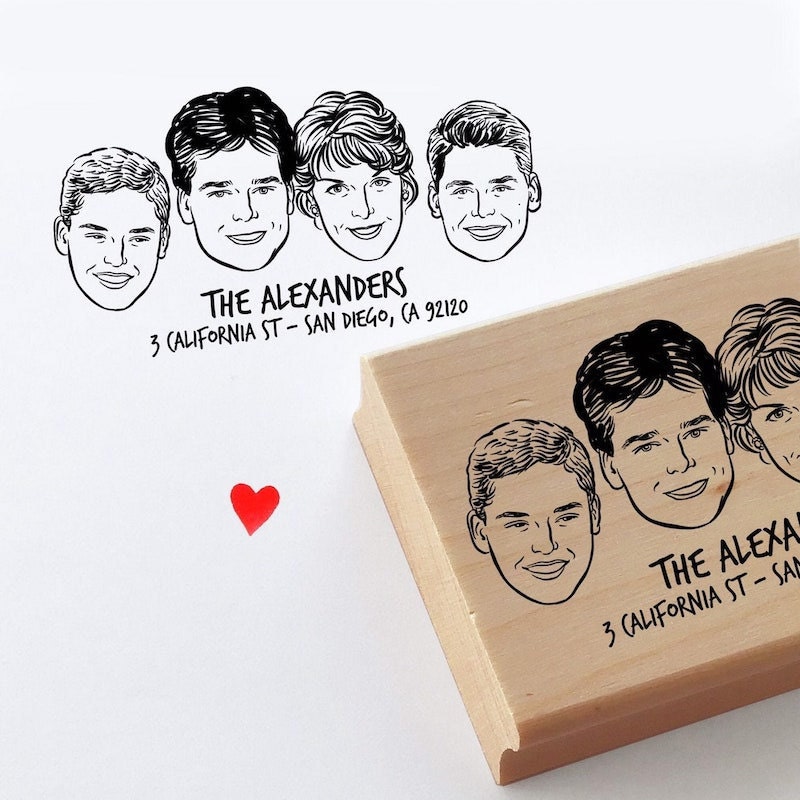 SHOP: Personalized return address portrait stamp from Lili Mandrill, from $109
Another way to personalize a gift with a location is with an address—enter the return-address stamp. This practical approach is perfect for celebrating the purchase of a new home or office.
Moon phase gifts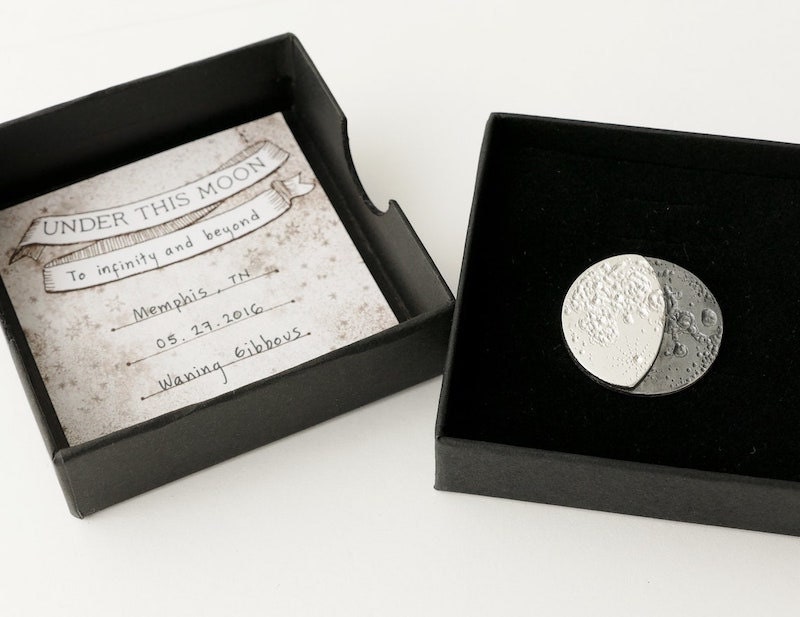 SHOP: Personalized moon phase pin from Gemagenta, $119
So in love you're over the moon? Go with a personalized moon phase gift depicting the day you first met. These dreamy gifts are great for new parents, too.
Star map gifts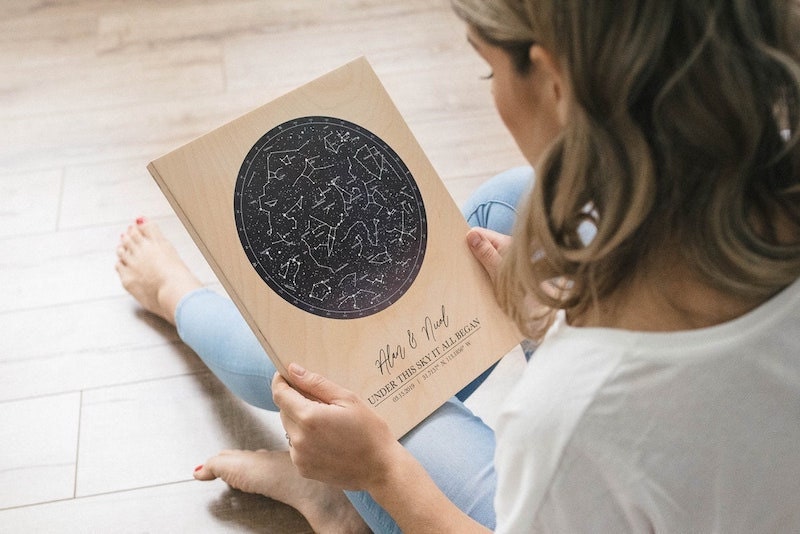 SHOP: Personalized constellation map from EtchCraft, from $45
When you wish upon a star, make it a keepsake you'll treasure forever. Remember a special day in your life with a custom constellation piece of artwork.
Birthstone gifts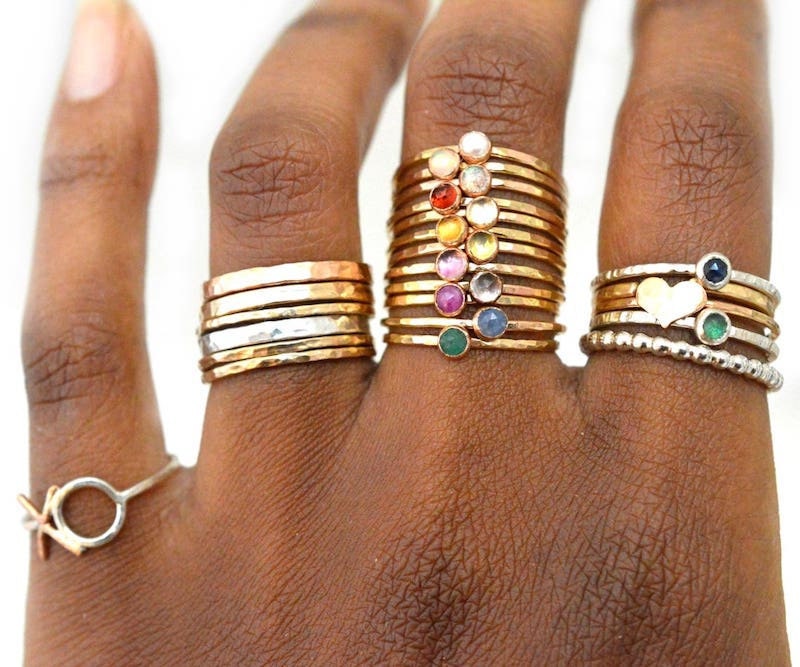 SHOP: Birthstone stacking rings from Aquarian Thoughts, from $38
Birthstones are a classic approach to personalization, and with so many jewelry designers on Etsy, the possibilities are endless. From delicate minimalist rings to ornate vintage brooches, there's a birthstone piece for everyone on your list.
Tip: Order more than one stone to represent partners, children, siblings, or friends.
Portrait gifts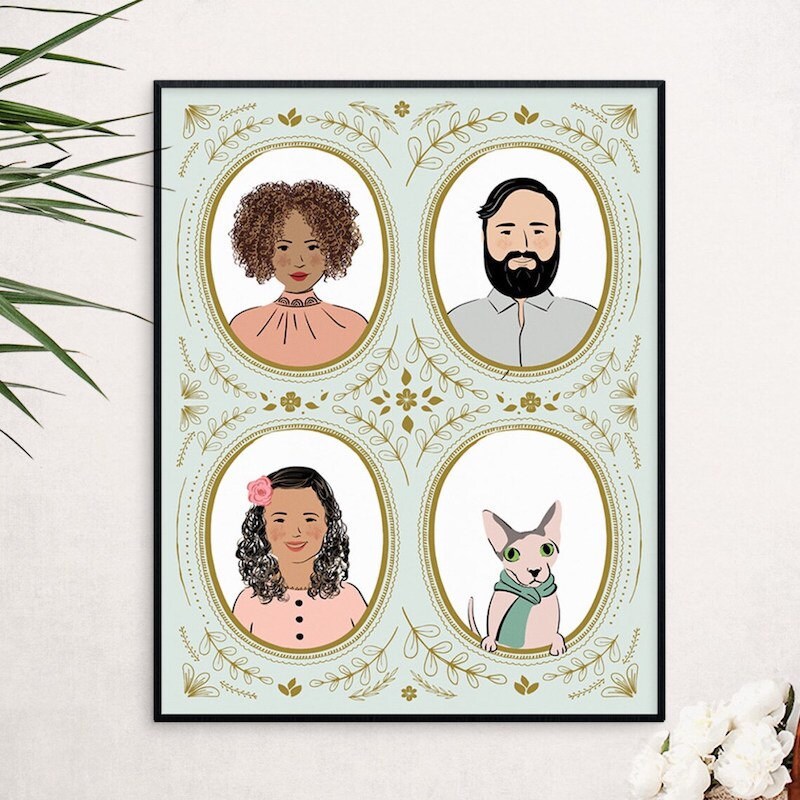 SHOP: Personalized family portrait illustration from Lucy Loves Paper, from $154
Custom portraits offer endless gifting possibilities—family portraits, pet portraits, home illustrations, even paper dolls crafted in their likeness.
Tip: Be sure to get your order in early if you have a hard deadline for gifting. These handmade masterpieces can take some time to complete.
Morse code gifts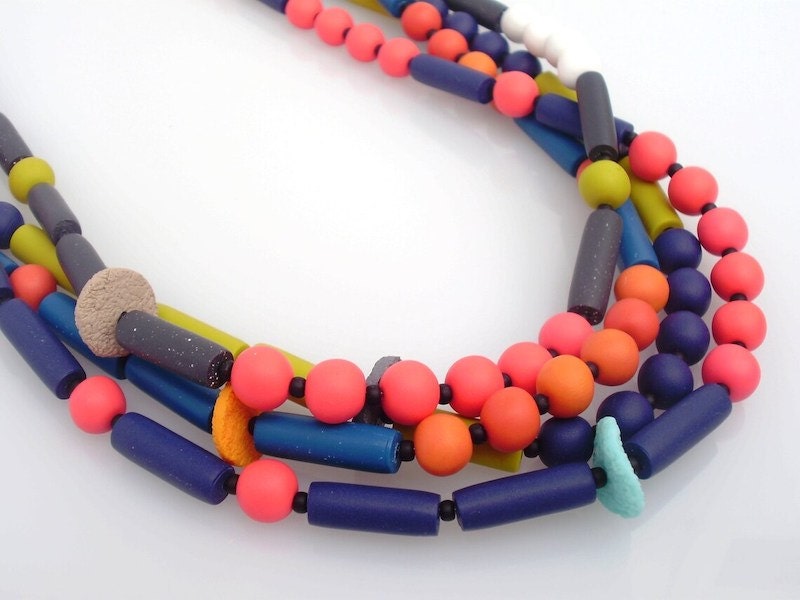 SHOP: Colorful beaded Morse code necklace from Nadege Honey Design, $53
Did you know that you can get a phrase translated into Morse code and immortalized in jewelry right here on Etsy? Well, you can! This approach lends itself to commemorating an inside joke, or even saying something like "I love you" for the first time.
Sound wave gifts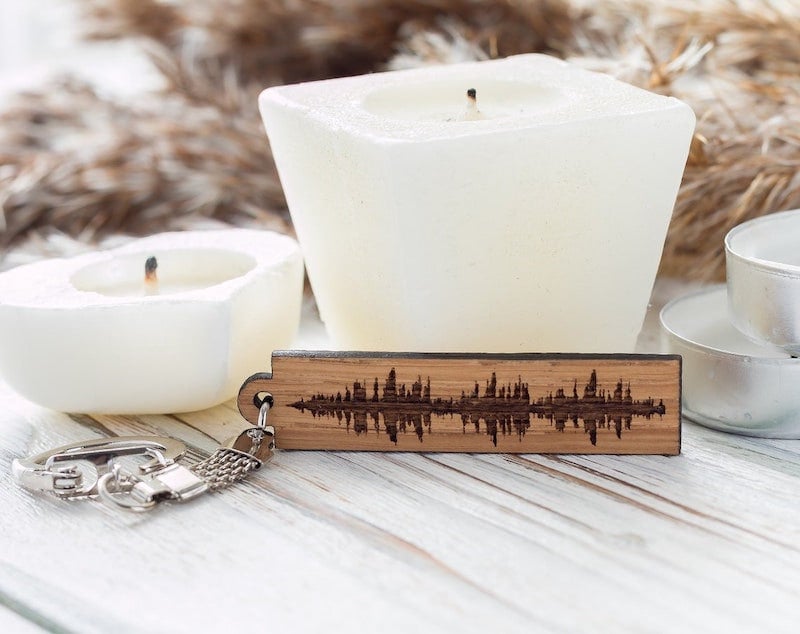 SHOP: Personalized sound wave keychain from OT Workshop, $20
Audiophiles, rejoice! Custom sound wave keepsakes documenting all sorts of sounds—from your loved one's voice to their favorite songs—are officially a thing.
Custom map gifts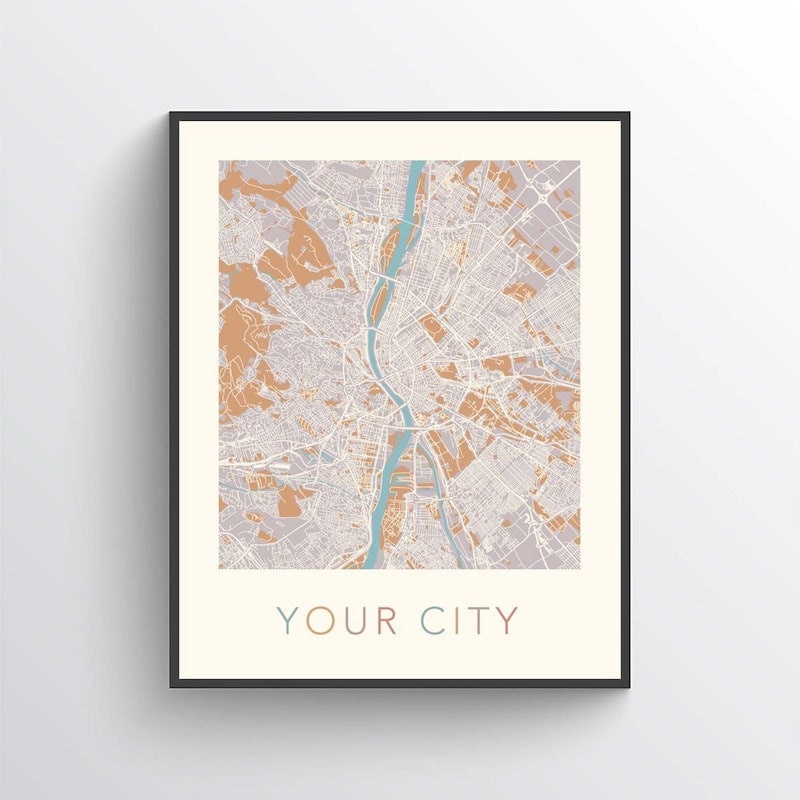 SHOP: Personalized city map print from Sun Wall Art, from $30
Have a city that's near and dear to your heart? Make it a work of art with a custom map sharing a favorite destination.
Favorite pastime gifts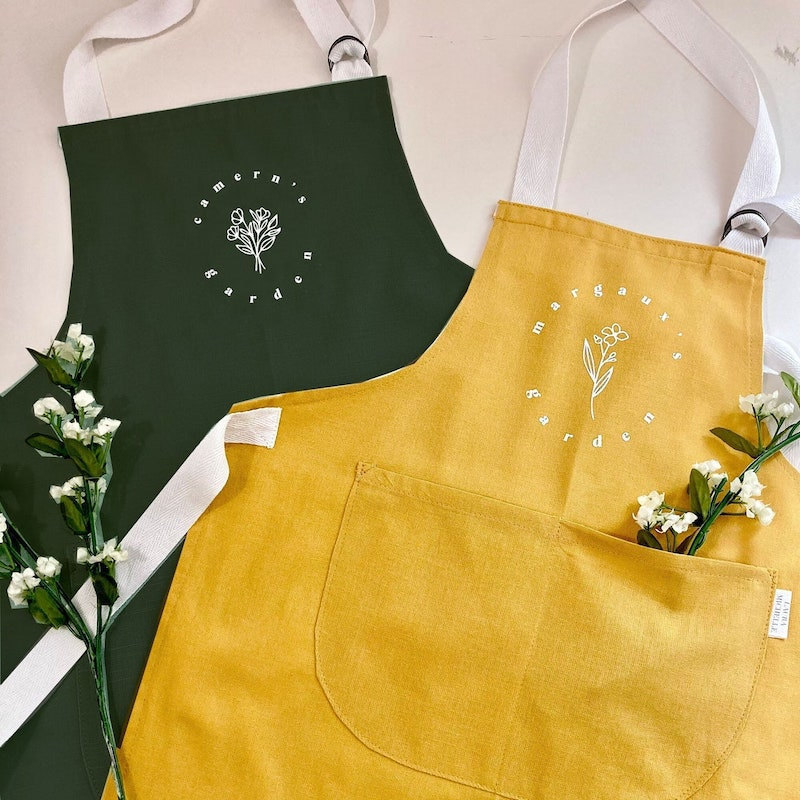 SHOP: Personalized gardening apron from Shop Laura Michelle, from $30
Buying a present for a hardcore hobbyist can be puzzling, but when in doubt, there's a personalized gift just for them. A custom apron can always come in handy, whether it's for baking up something sweet or welcoming a new plant baby to the garden.
Handwriting gifts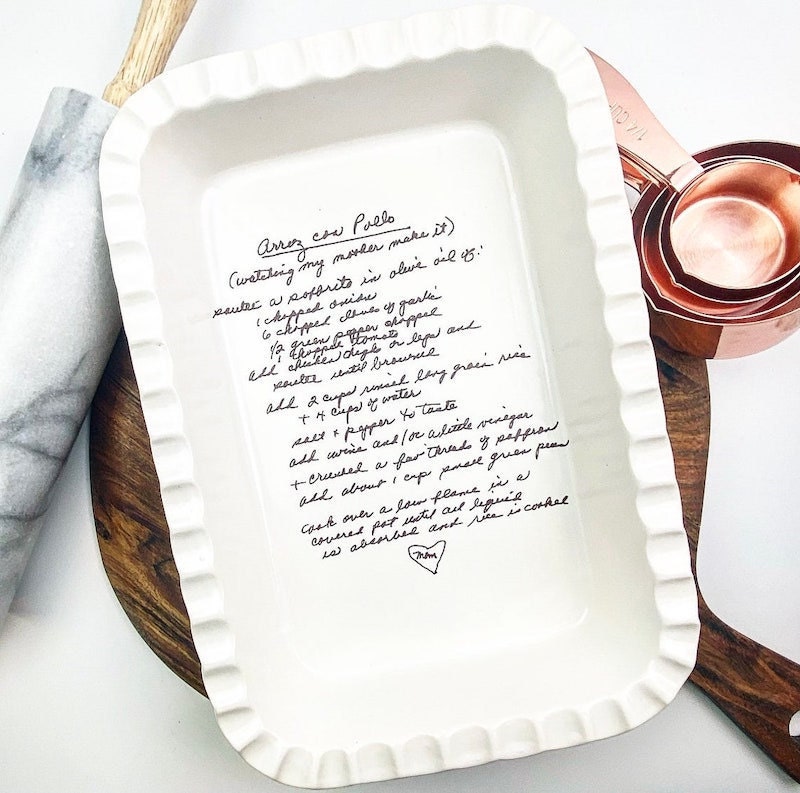 SHOP: Personalized handwriting baking pan from Prairie Hills Pottery, from $135
Have a special message for your gift recipient? Put it in writing—your own handwriting, to be exact. Another idea: Commemorate a favorite family recipe by having it transferred onto a baking dish or cutting board.
Braille gifts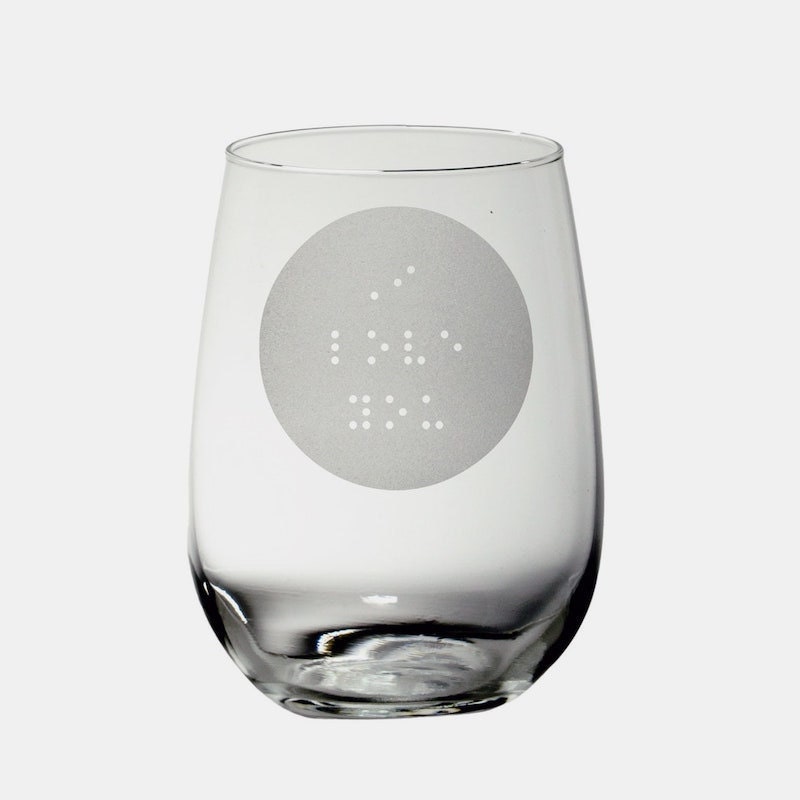 SHOP: Personalized Braille wine glass from Mixing Spirits, from $14
Have a meaningful word or phrase stamped in Braille on a wine glass, cufflinks, or other jewelry picks for good vibes they can feel.
Fingerprint gifts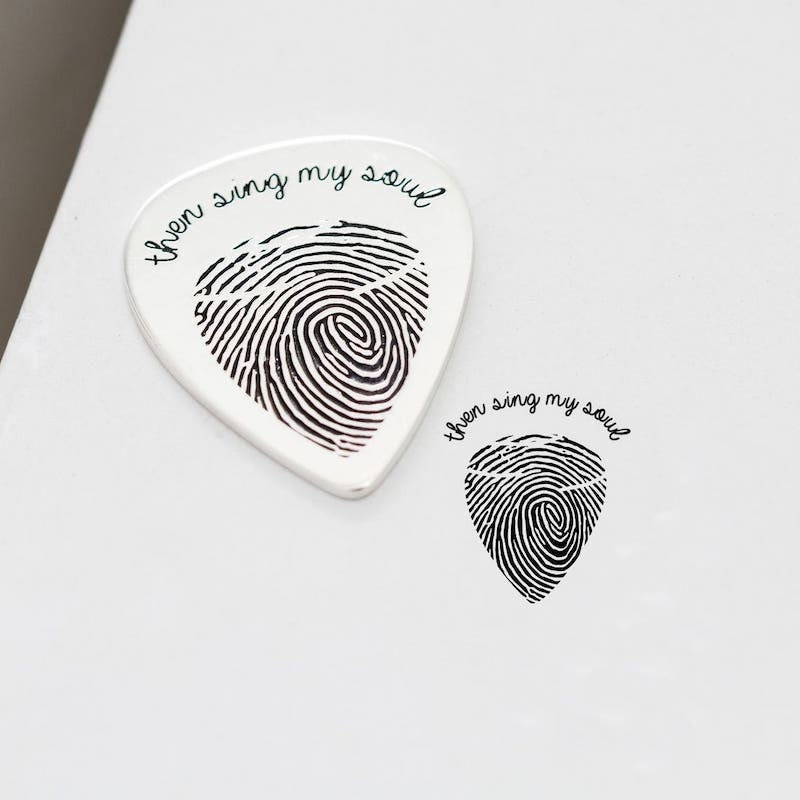 SHOP: Personalized fingerprint guitar pick from Caitlyn Minimalist, from $42
No two are alike, and no gift will be exactly like yours when you personalize it with your fingerprint.
Paw print gifts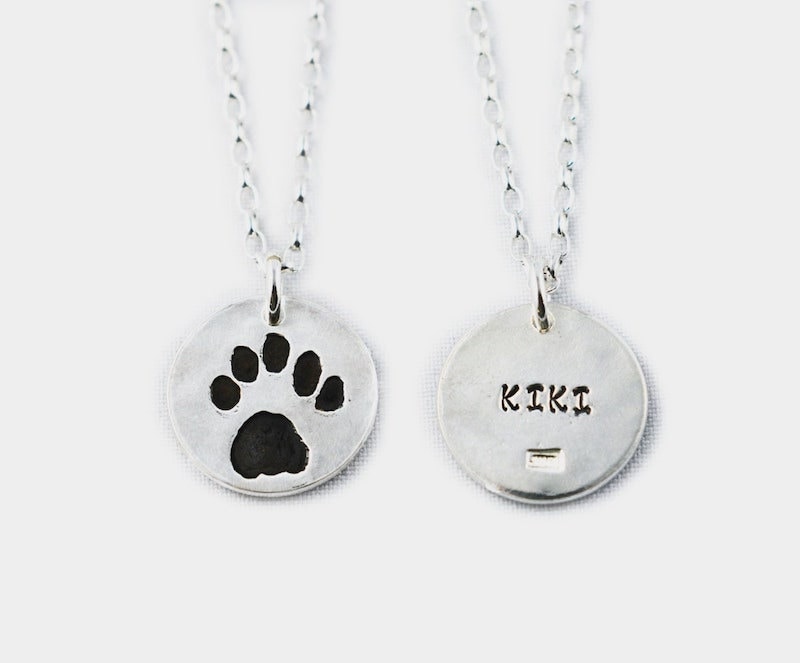 SHOP: Personalized paw print necklace from My Fine Silver Designs, from $63
Fingerprints are fun, but for the animal lover in your life the best option might be a personalized paw print gift. There are a variety of options from Etsy sellers who can make the perfect custom piece.
Family tree gifts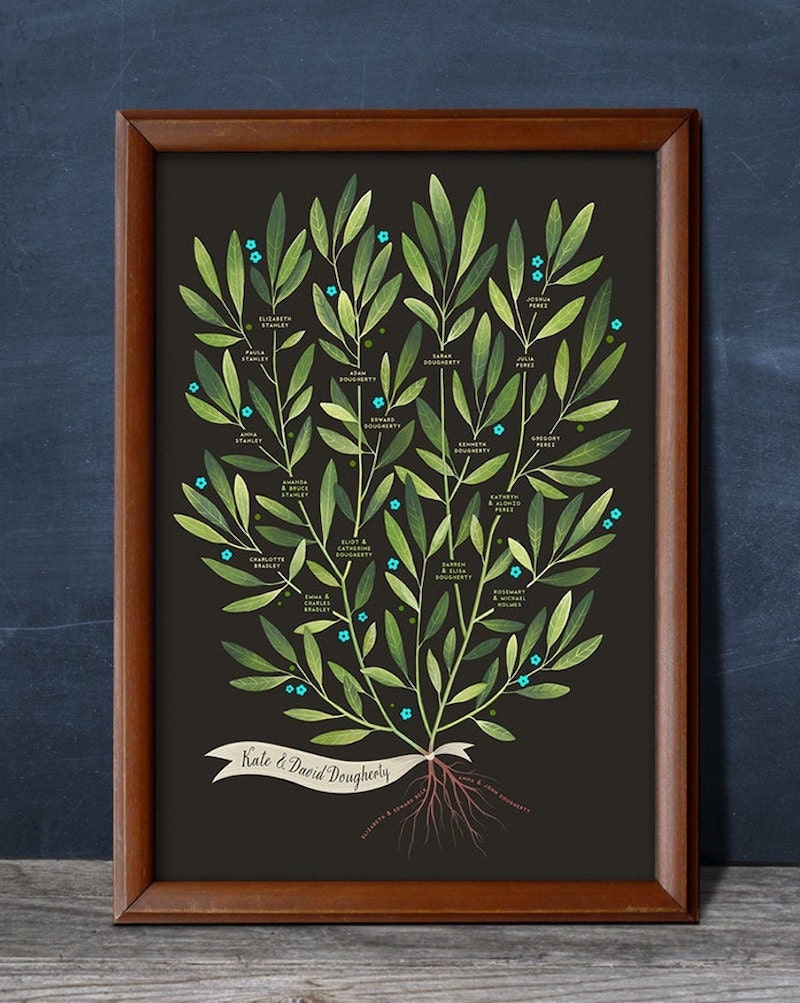 SHOP: Personalized family tree from Eva Juliet, $121
To your parents or anyone in your life who has put in the work and research to trace their family's roots back generations, a custom family tree will become an instant family heirloom.
Personalized photo gifts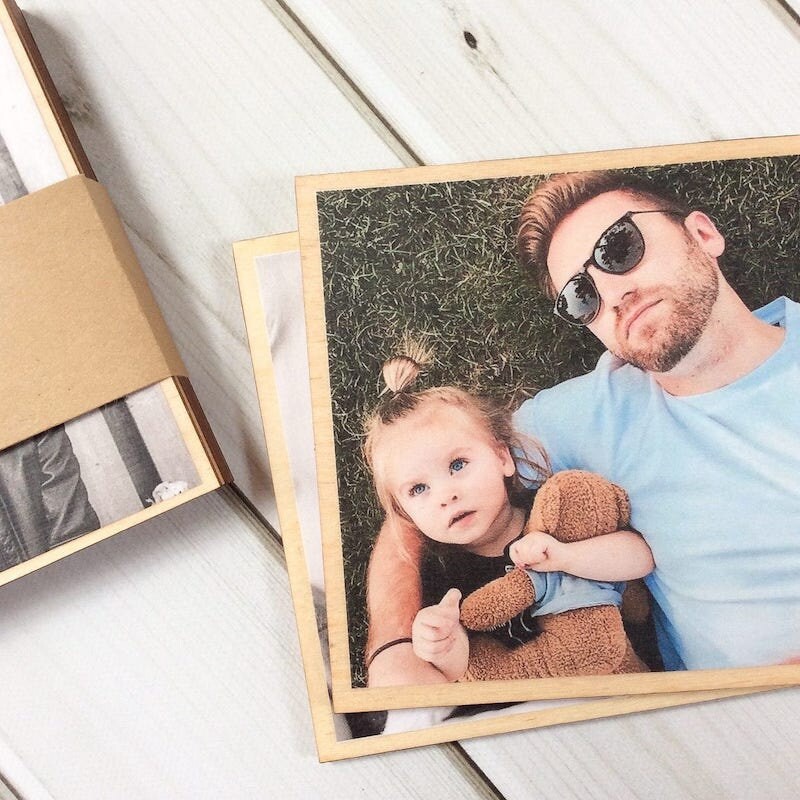 SHOP: Personalized photo coasters from Coast to Coaster Canada, from $26
From T-shirts to puzzles, personalizing a gift with a photo memorializes a moment. There are endless options from Etsy sellers, including coasters, jewelry, keychains, watercolor recreations on canvas, and more.
Tip: Be sure you have a high-quality photo so the finished product is crisp and clear.
Silhouette art gifts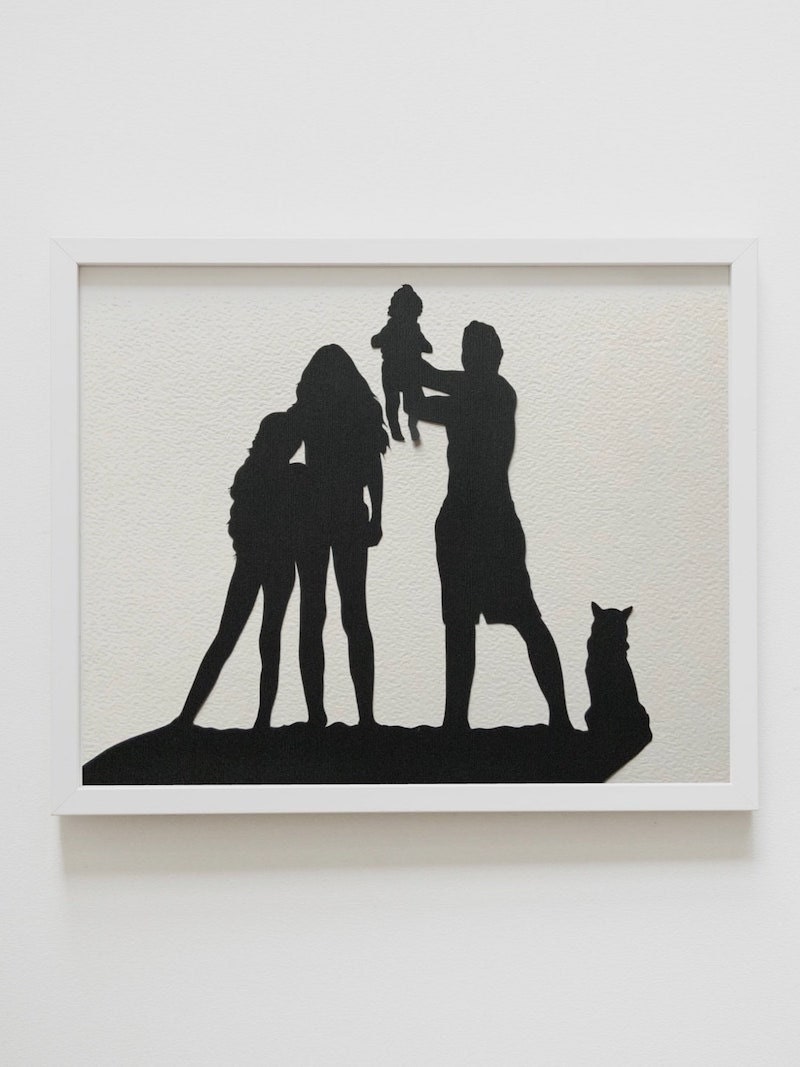 SHOP: Personalized silhouette portrait from Silhouettes by Elle, from $100
Save your favorite gift recipient's silhouette for all time with a custom piece of artwork or jewelry design showing the shape of their features.
What's your favorite way to personalize a gift? Leave your response in the comments.