by Aleksa Brown
Give a gift that's just their style — we'll show you how.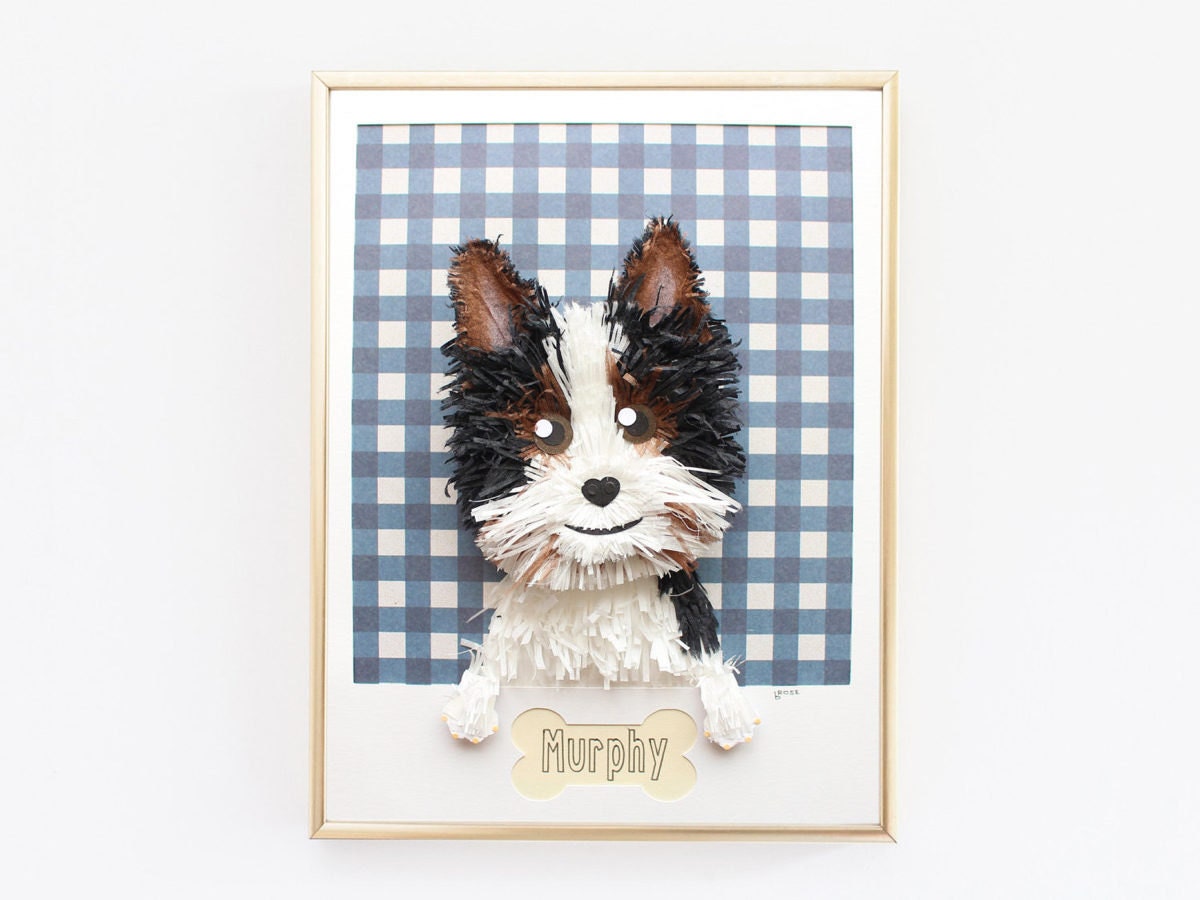 There's a lot of hype around
personalized gifts
—and with good reason. Gone are the days of generic, one-size-fits-all gifting; today, it's all about showing up to the party with something made
just for them.
No matter what the occasion—be it a birthday, wedding, new baby, or housewarming—it's easy to find personalized options from the creative community here on Etsy. If you're looking for something personalized, but need a little inspiration to get started, you're in the right place. Scroll on for a comprehensive list of ideas for personalizing a gift, each guaranteed to get you inducted into the personalized gift hall of fame.
1. Name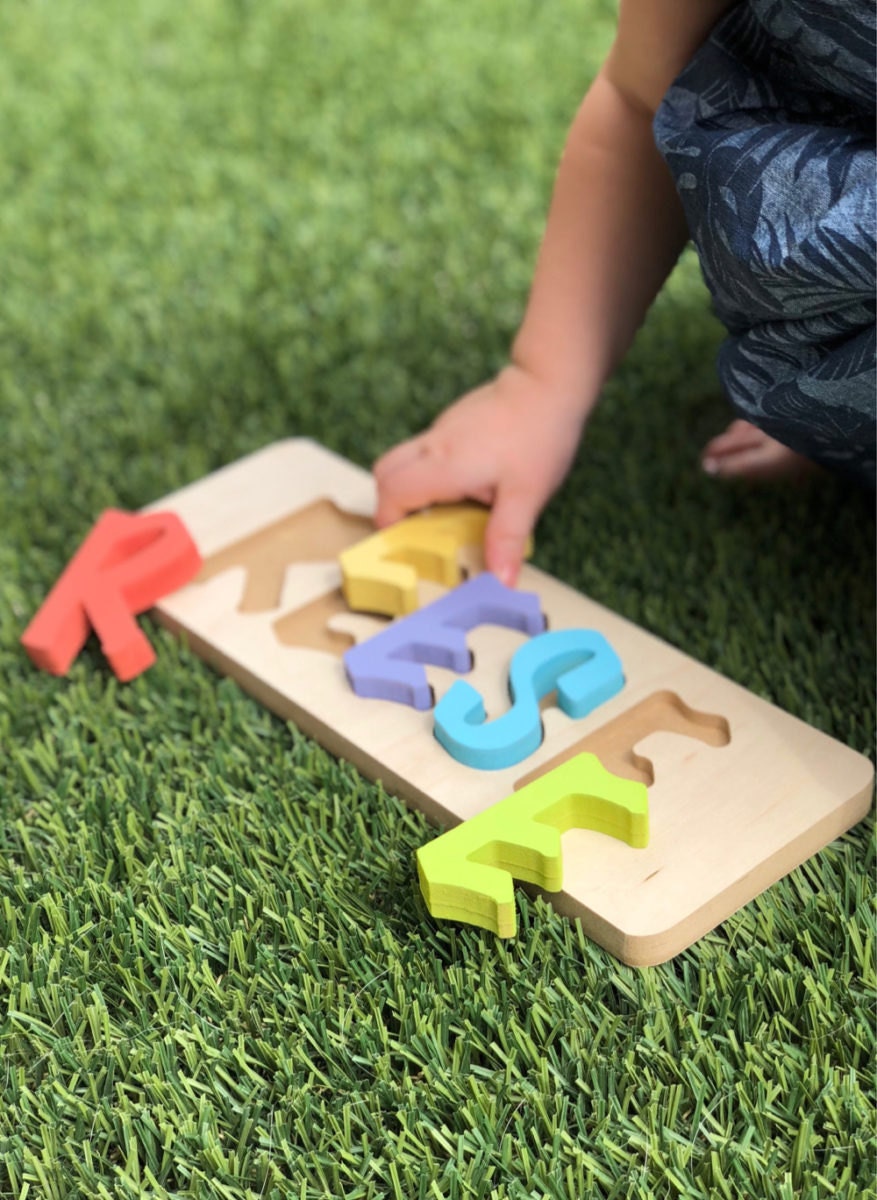 Shop now: Name puzzles by Russet Road Kids
Want to make baby's first toy or a pet's bowl feel more special? Personalize it with their name. Tip: Be sure to double-check the spelling before you place your order!
2. Initial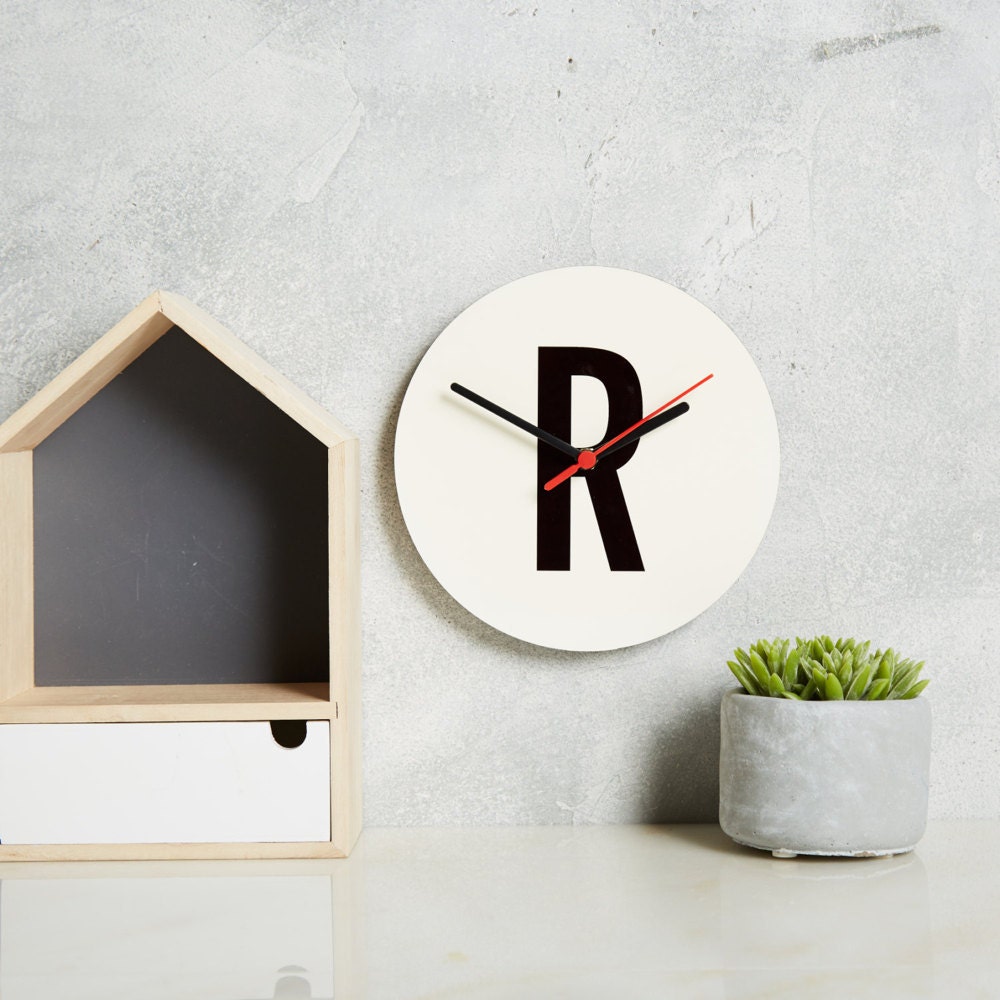 Shop now: Initial clock by Coconutgrass 
Use the first letter of their name as inspiration, then explore the many ways (a custom clock! metal-stamping!) to bring it to life. Tip: Use two first initials for BFF or couples jewelry.
3. Monogram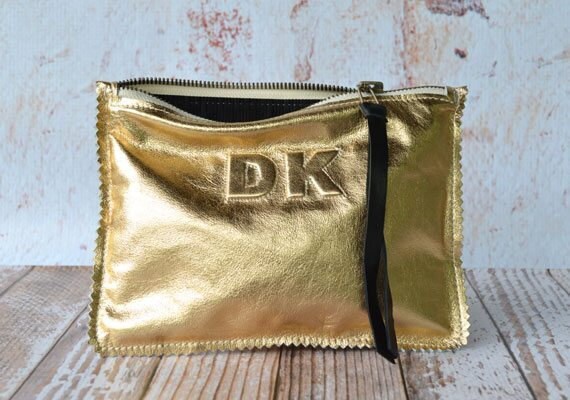 Shop now: Monogram pouch by Jill Brodeur
Personalizing with a monogram: little effort, big payoff. Seriously, this is one of the easiest ways to turn a luggage tag into
their
luggage tag—simply by adding two (or three) little letters to the mix.
4. Birth date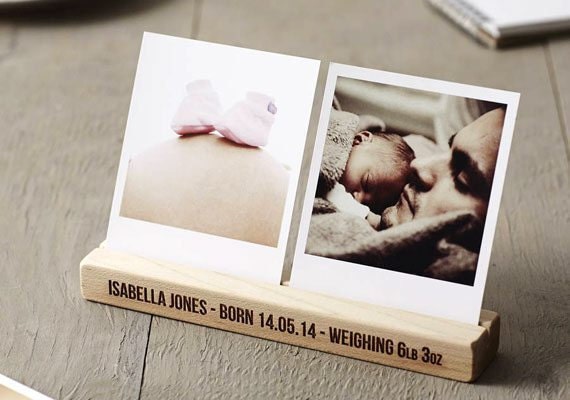 Shop now: Personalized picture block by Sophia Victoria Joy
Celebrate the birth of a new baby by having their date of birth engraved, stamped, or
painted onto a piece of jewelry
—
or an ornament, come holiday season
. Pro tip: Birth date pieces also make great gifts for new parents.
5. Astrological Sign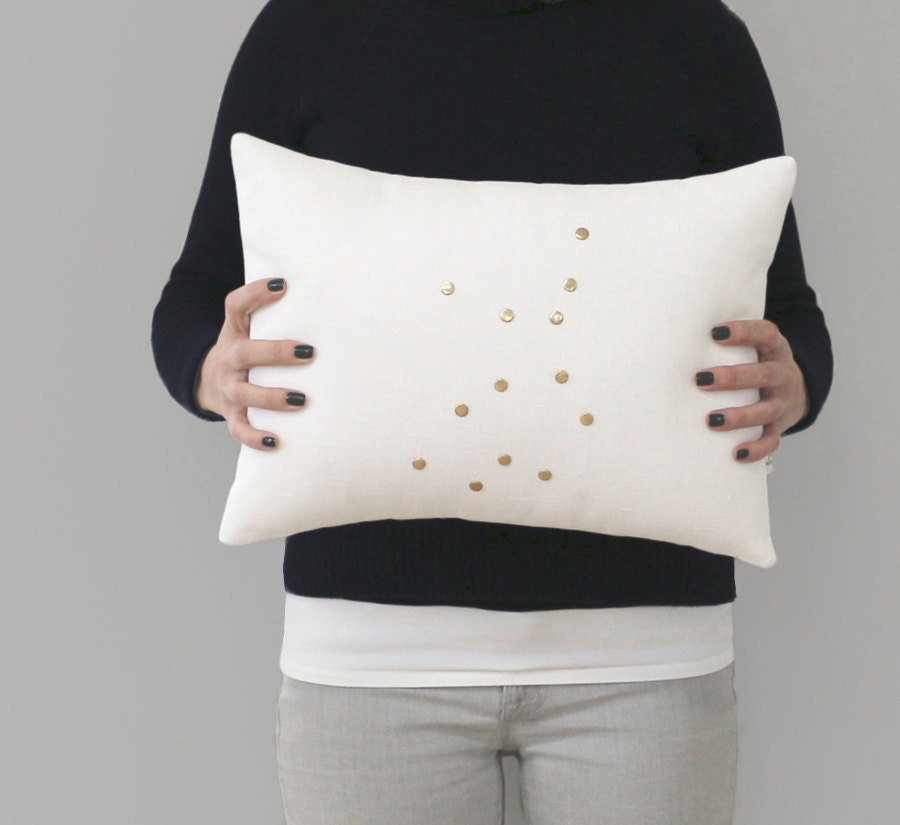 Shop now: Zodiac pillow cover by Jillian Rene Decor
Is your loved one into astrology? If so, consider something made with their sign in mind—astrological tea,
constellation earrings
, or even a cool cushion cover. It's not quite custom, but it still shows you did your homework.
6. Numbers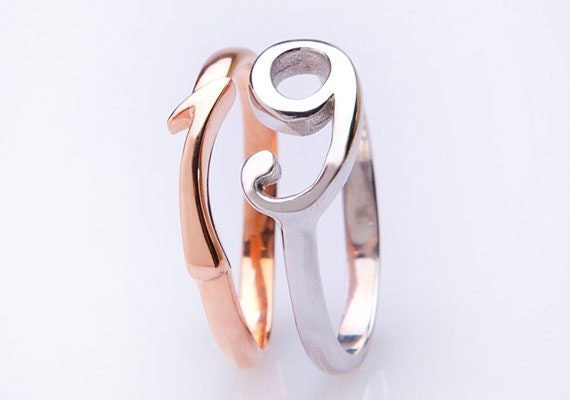 Shop now: Number rings by Elegant Jewel Box
Go the extra mile personalization-wise with numbers, as they can mean — er, a number of things! Think birth order, their numerology sign or their lucky number. Bonus: There's something particularly cool about a trendy piece of jewelry with hidden meaning.
7. Roman Numerals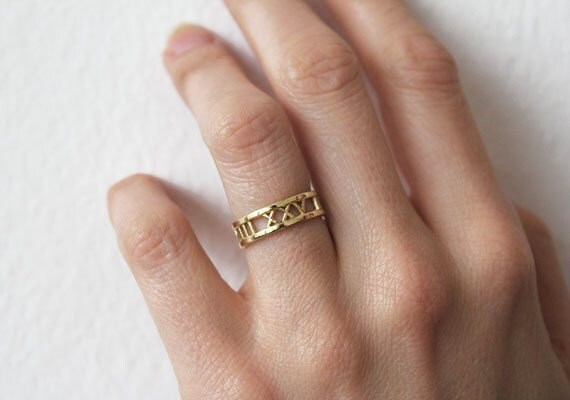 Shop now: Roman numeral ring by Capucinne
Do the hidden meaning motif one better with Roman Numerals.
8. Anniversary Date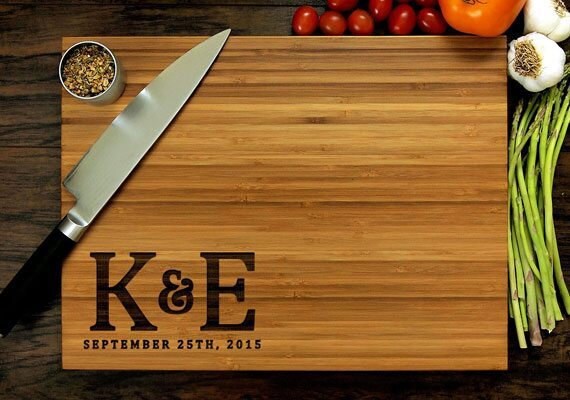 Shop now: Cutting board by Wood KRFT
The benefits of this personalization method are twofold: 1. It's thoughtful and romantic. 2. They'll never forget your anniversary again. (Pro tip: You could also use this method to personalize wedding favors.)
9. Geographic Coordinates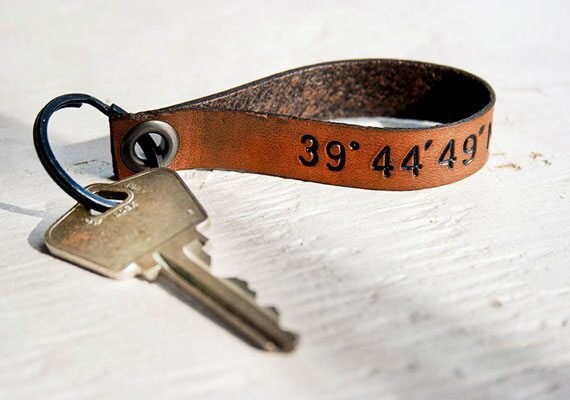 Shop now: Keychain by Mesa Dreams
You know how they say, location, location, location? That is also true when it comes to personalization. If your gift recipient has a special connection with their hometown or a favorite vacation spot, look up the geographical coordinates and have it added to the inside of a dopp kit or stamped on a piece of jewelry. Perfect present: achieved.
10. Address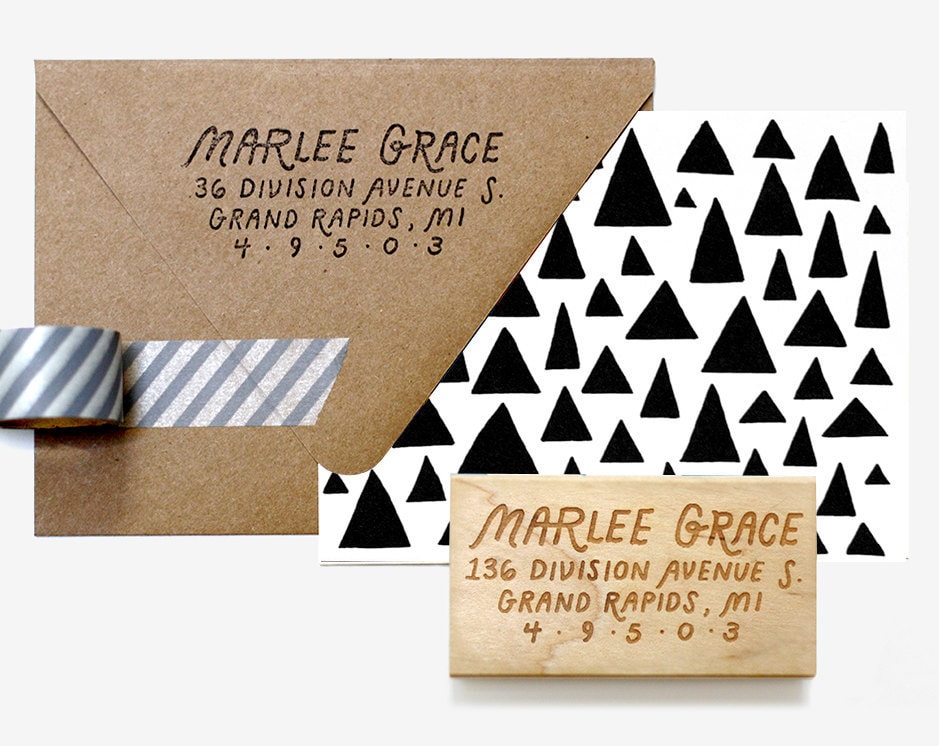 Shop now: Return-address stamp by Worthwhile Paper
Another way to do location is with an address – particularly the
return-address stamp
. This practical approach is perfect for celebrating the purchase of a new home or office.
11. The Moon Phase on the Day You Met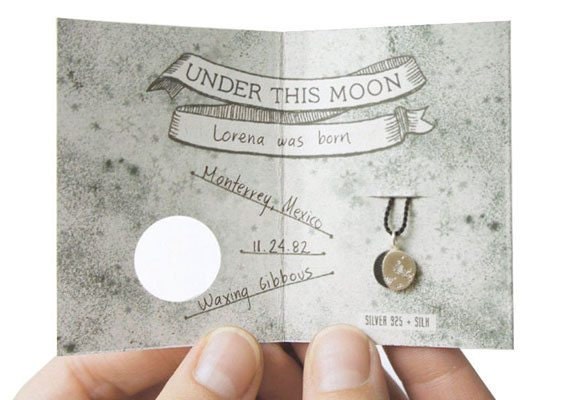 Shop now: Moon phase necklace by Gemagenta
Want to get super romantic? Go with a 
personalized moon phase
. Dreamy!
12. Birthstones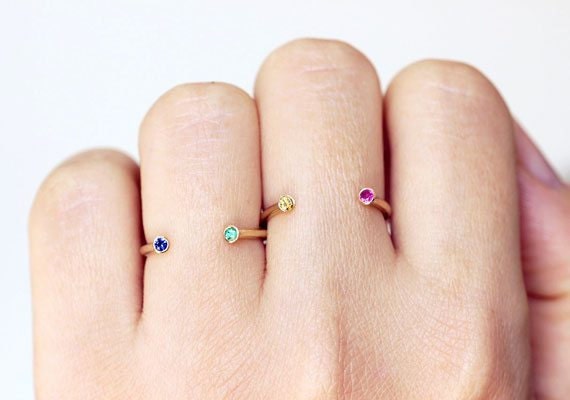 Shop now: Ring by Artemer
Birthstones
are a classic approach to personalization, and with so many
jewelry designers on Etsy
, the possibilities are endless. From delicate minimalist rings to ornate vintage brooches, there's a birthstone piece for everyone on your list. Tip: Order more than one stone to represent partners, children, siblings or friends.
13. Portrait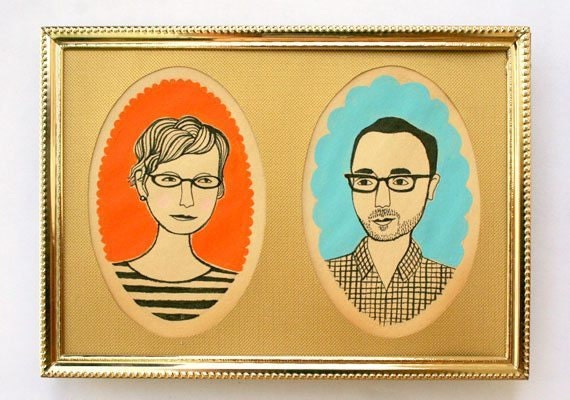 Shop now: Portrait by Jordan Grace Owens
Custom portraits
 offer endless gifting possibilities – family portraits, pet portraits, home illustrations – even paper dolls crafted in their likeness. A word to the wise: Be sure to get your order in early if you have a hard deadline for gifting – these masterpieces take some time to complete.
14. Morse Code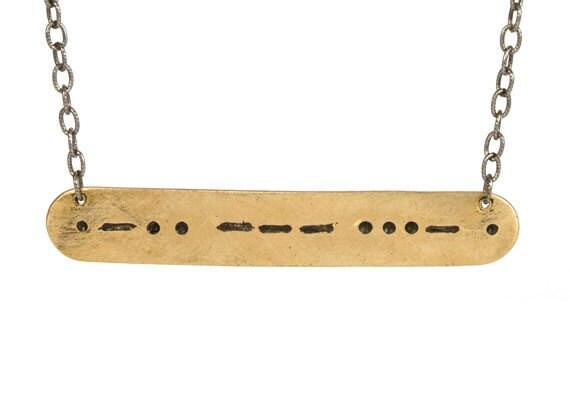 Shop now: Necklace by Betsy and Iya
Did you know that you can get a
piece translated into Morse Code right here on Etsy
? Well, you can! This approach lends itself to commemorating an inside joke, or even saying something like "I love you" for the first time.
15. Sound Waves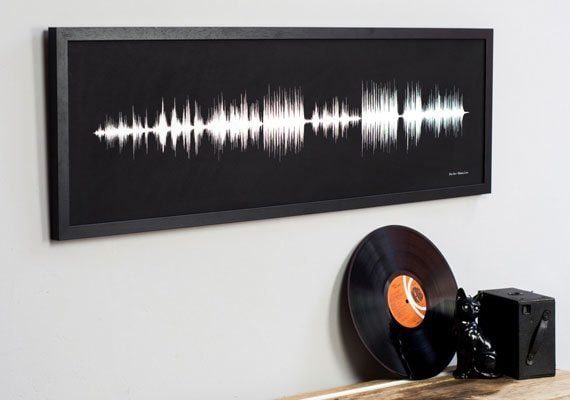 Shop now: Poster by Newton And The Apple
Audiophiles, rejoice!
Custom sound wave posters
documenting all sorts of sounds – from your loved one's voice to their favorite songs – are officially a thing.
16. Map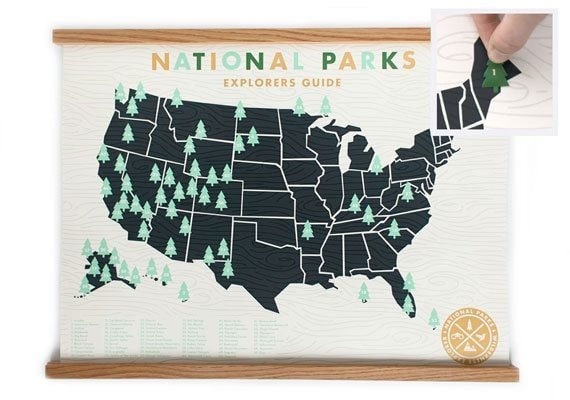 Shop now: Map by Ello There
Add your own personalized touch to a map of your choosing  with stickers to show where you've been – and places you want to go together.
17. Favorite Pastime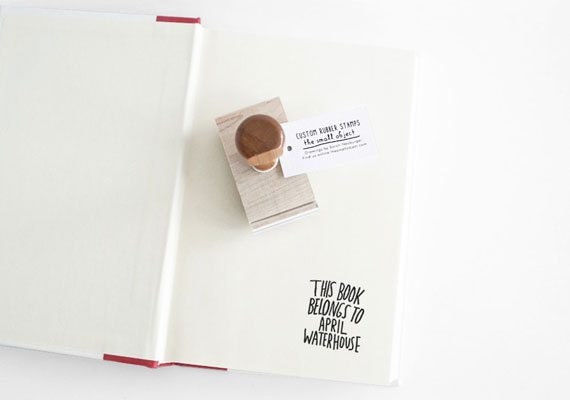 Shop now: Stamp by The Small Object
Buying a present for a hardcore hobbyist can be puzzling, but when in doubt, there's a stamp for that.
"Handmade by,"
"From the Library of"
and
"Baked by"
are the tip of the iceberg when it comes to special-interest stamps available on Etsy.
18. Handwriting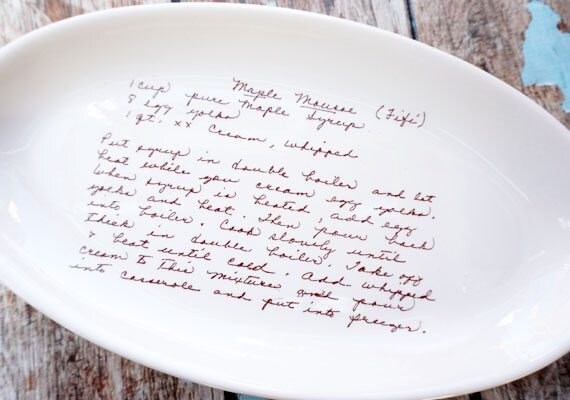 Shop now: Platter by Prairie Hills Pottery
Have a special message for your gift recipient? Put it in writing –
your own handwriting,
to be exact. Another idea: Commemorate a favorite family recipe by having it transferred onto a serving plate or cutting board.
19. Braille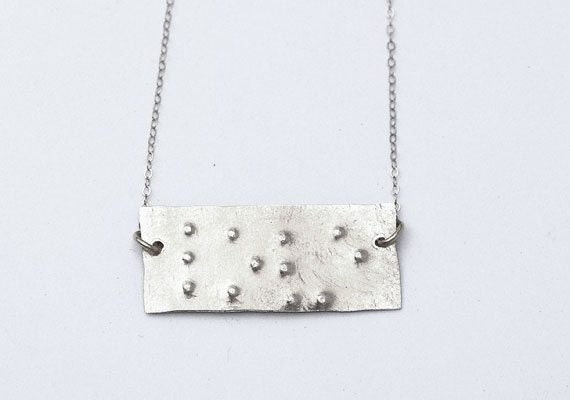 Shop now: Necklace by Make Pie Not War
Have a word or phrase
stamped in Braille
.
20. Fingerprint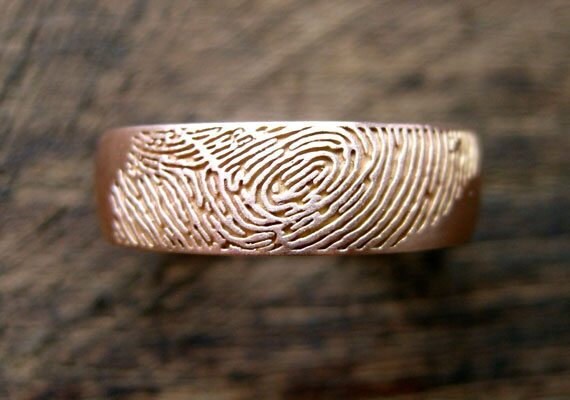 Shop now: Ring by Slowack Jewelry
Take commitment to the next level with a
custom fingerprint engagement ring
. Like your love, no two are alike.
21. Family Tree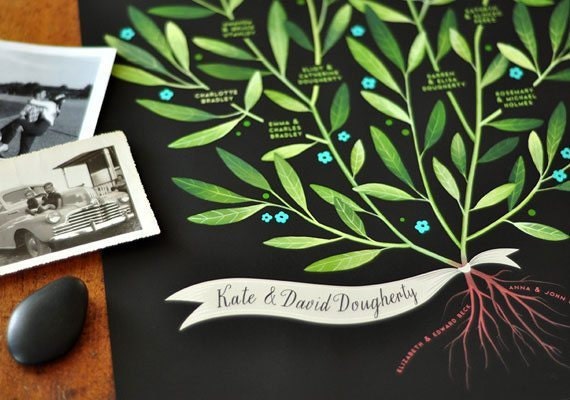 Shop now: Family Tree by Eva Juliet
A custom family tree
will become an instant heirloom.
22. Photo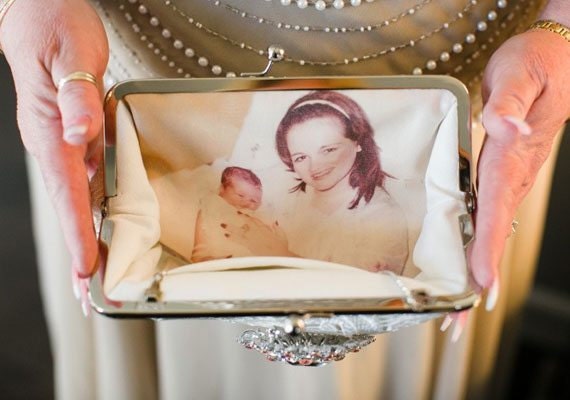 Shop now: Clutch by ANGEE W.
From T-shirts to puzzles, personalizing a gift with a photo memorializes a moment. Pro tip: Be sure you have a high-quality photo so the finished product is crisp and clear.
23. Silhouette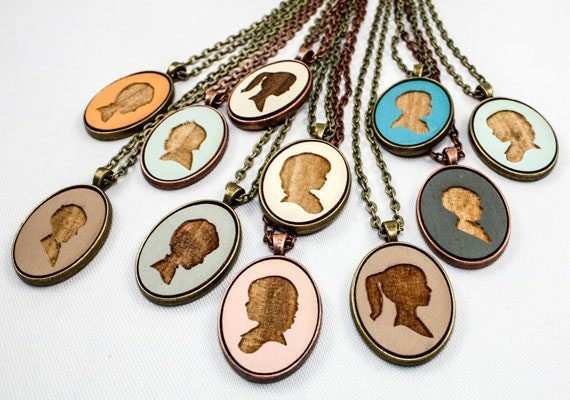 Shop now: Necklaces by Once Again Sam
Save their silhouette for all time with a
custom art or jewelry piece showing the shape of their features
.
What's your favorite way to personalize a gift? Leave your response in the comments.