Lovingly stitched in the tradition of their ancestors, these fiber arts are rich with history—and are key to giving Afghan refugees a fresh start.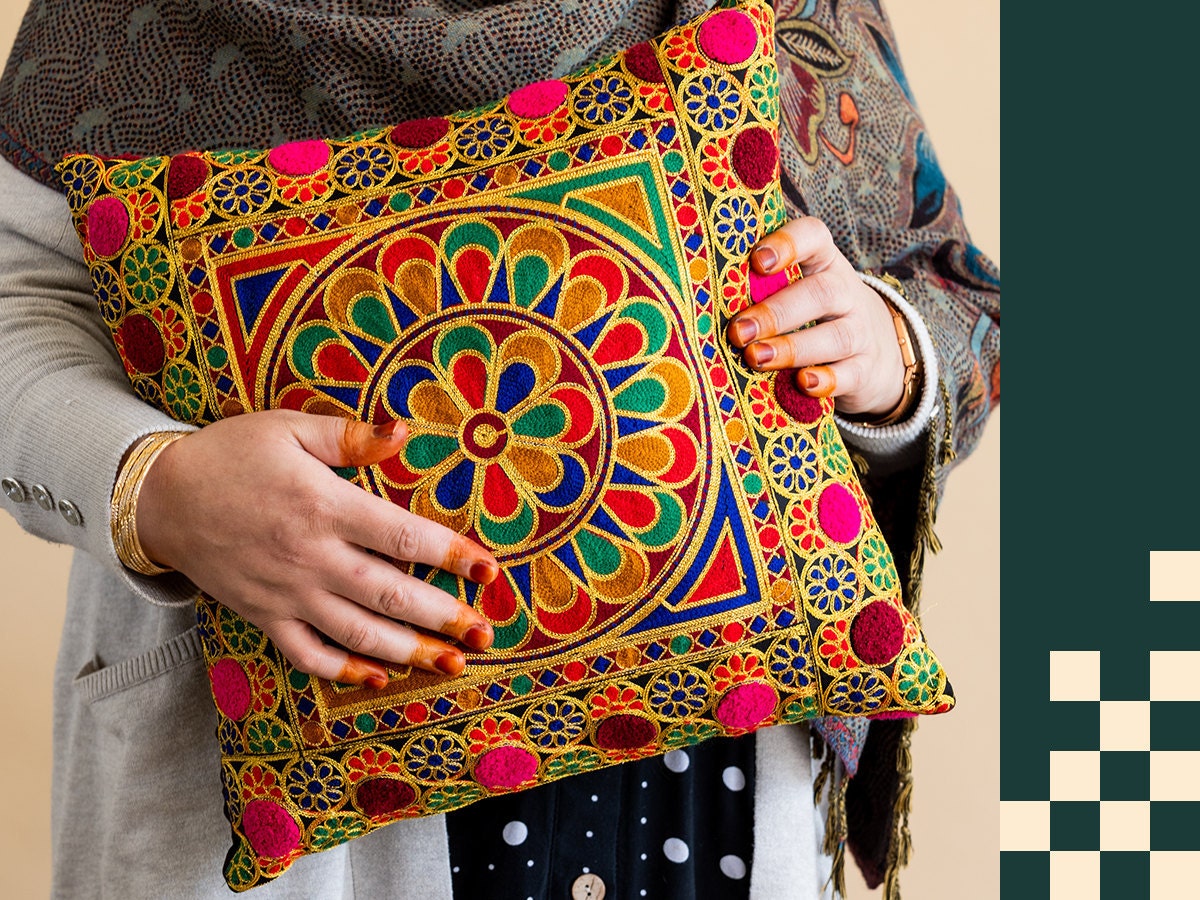 "I remember my mom's house. She had a beautiful table with a runner," recalls needlework artist Fariba Esmaily, owner of Fariba Honar. "Now a table runner is my favorite item to make. It takes a lot of time—I need six or seven hours—but I love it because it reminds me of my country, my mom, my heart."
When we shop on Etsy, it's never just about finding an elegant embroidered throw pillow for the couch or the perfect zippered travel pouch with tassels. We choose to get all our best treasures from independent sellers because we know fully well that every last stitch has an important story to tell.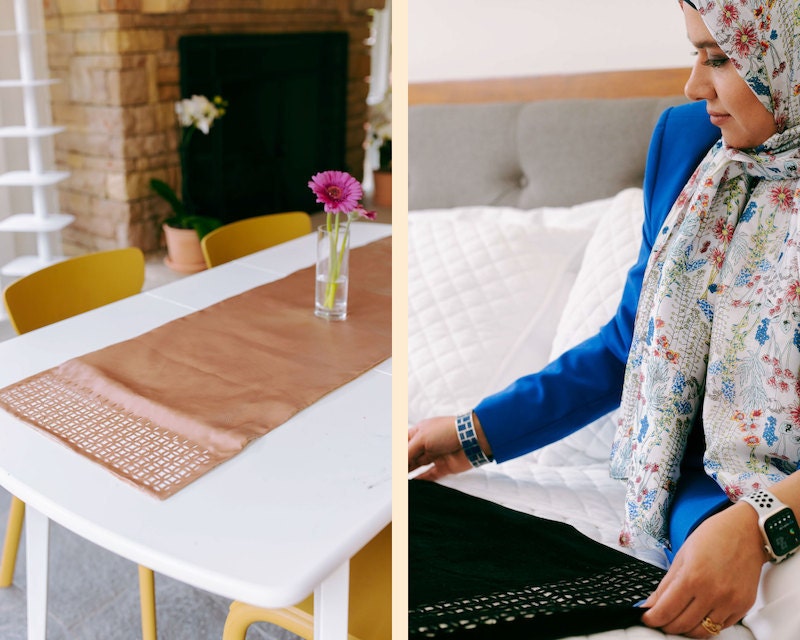 Shop Fariba Honar | Photographs by Hunter Lacey
Today, that story belongs to a small collective of Afghan refugee-owned businesses—a group of over 20 highly talented artisans like Fariba who, with the help of Etsy and our non-profit partner, Nest, have launched their own shops to help rebuild their lives as they resettle across the United States with their families. Displaced by conflict in their home country, many of these refugees possess craft-based skills they can leverage for immediate income, which is very much needed on their new journey.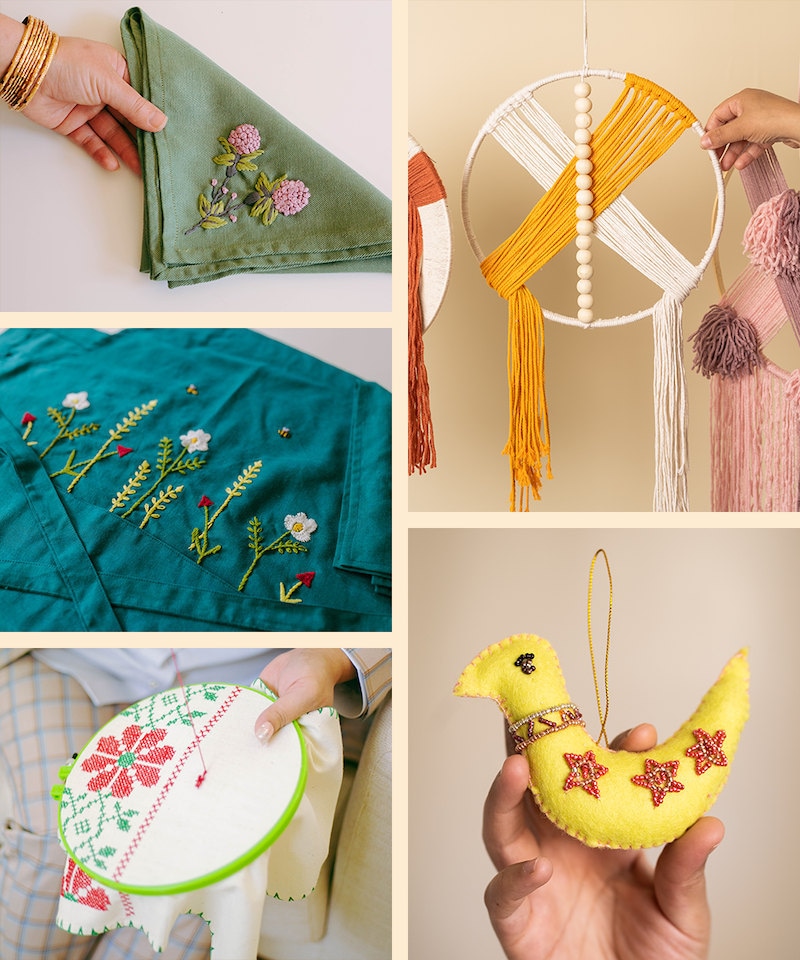 Shop from Afghan refugee-owned small businesses | Photographs by Hunter Lacey and Chona Kasinger
From intricately embroidered table linens and hand-pleated Pastachen pillows to elaborate fringed tapestries, the one-of–a-kind works created by the women of the Afghan Refugee Collective are part of a rich tradition of artistry that comes from generations of needleworkers and years of individually honed technique.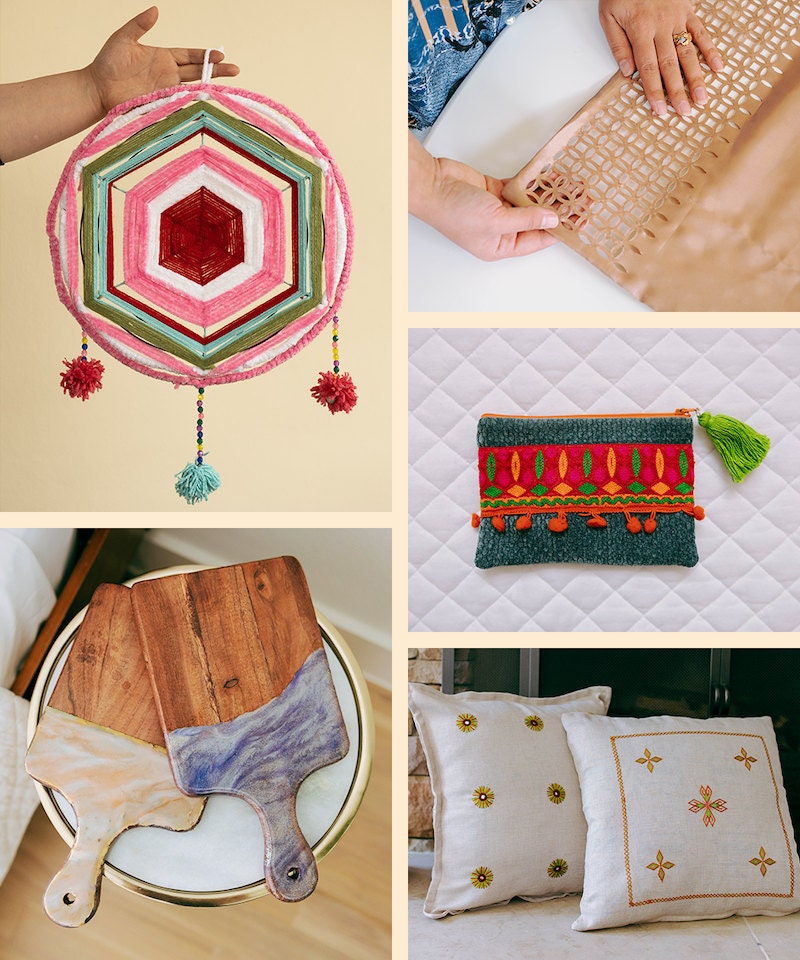 Shop from Afghan refugee-owned small businesses | Photographs by Hunter Lacey and Chona Kasinger
Take textile expert Masooda Meher, whose mother taught her to sew when she was young. "When I crochet, it reminds me of when I was a child," Masooda says. "I forget my problems. It takes me back to my country, and I remember my family." In her shop, Meher DIY, Masooda likes to combine inspiration from her new home and her native country. "I like to use fabric from America and get some ideas from Afghanistan," Masooda says. "I took a small shopping bag, for example, crocheted some flowers on it, and it turned into something new that I've never seen before. That makes me happy."
Now, thanks to this latest maker program—a project of the Etsy Uplift Initiative—when you purchase an original piece from an artist like Masooda, you're not only taking home a distinctive piece full of heritage and history, you're directly supporting a refugee maker's path to creative entrepreneurship, and empowering them for a new beginning.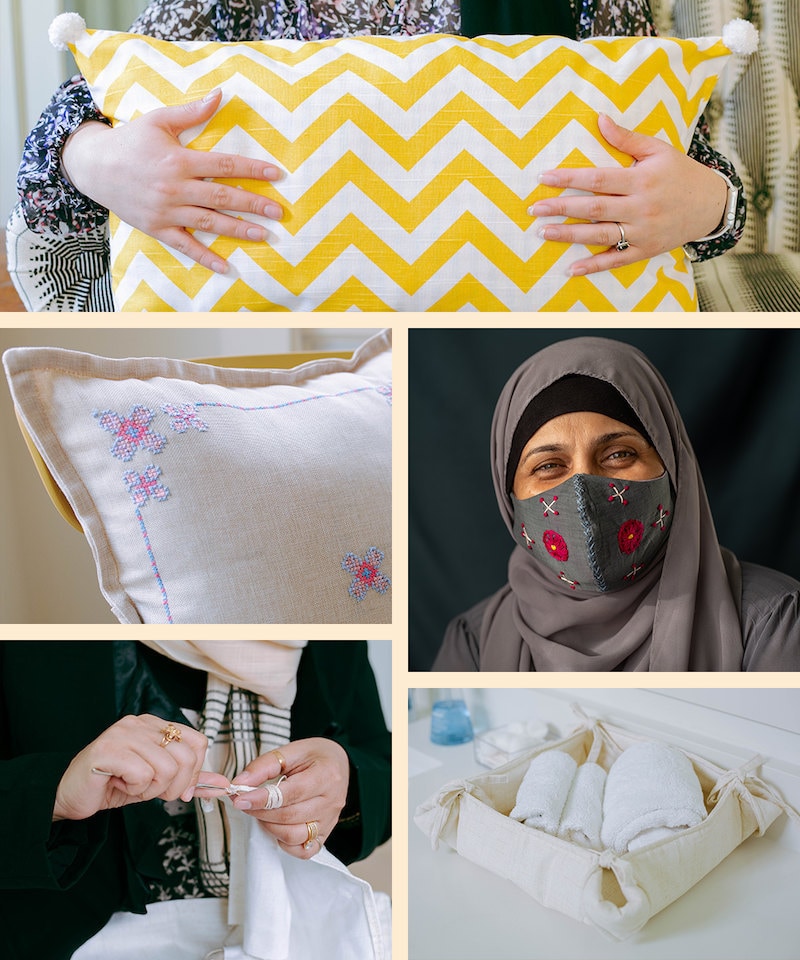 Shop from Afghan refugee-owned small businesses | Photographs by Hunter Lacey and Libby March
"As my business grows, I hope to teach and employ other refugee women to make their own products and support themselves," explains Asila Parwa, owner of the newly opened Asila Design Crafts. "It is my dream to also help support my family who is still in Afghanistan."
Click play to get an inside look at these elaborate handcrafts in action, and hear straight from the sellers about the impact of this opportunity.