Treat someone you love to a handmade gift from one of these standout shops.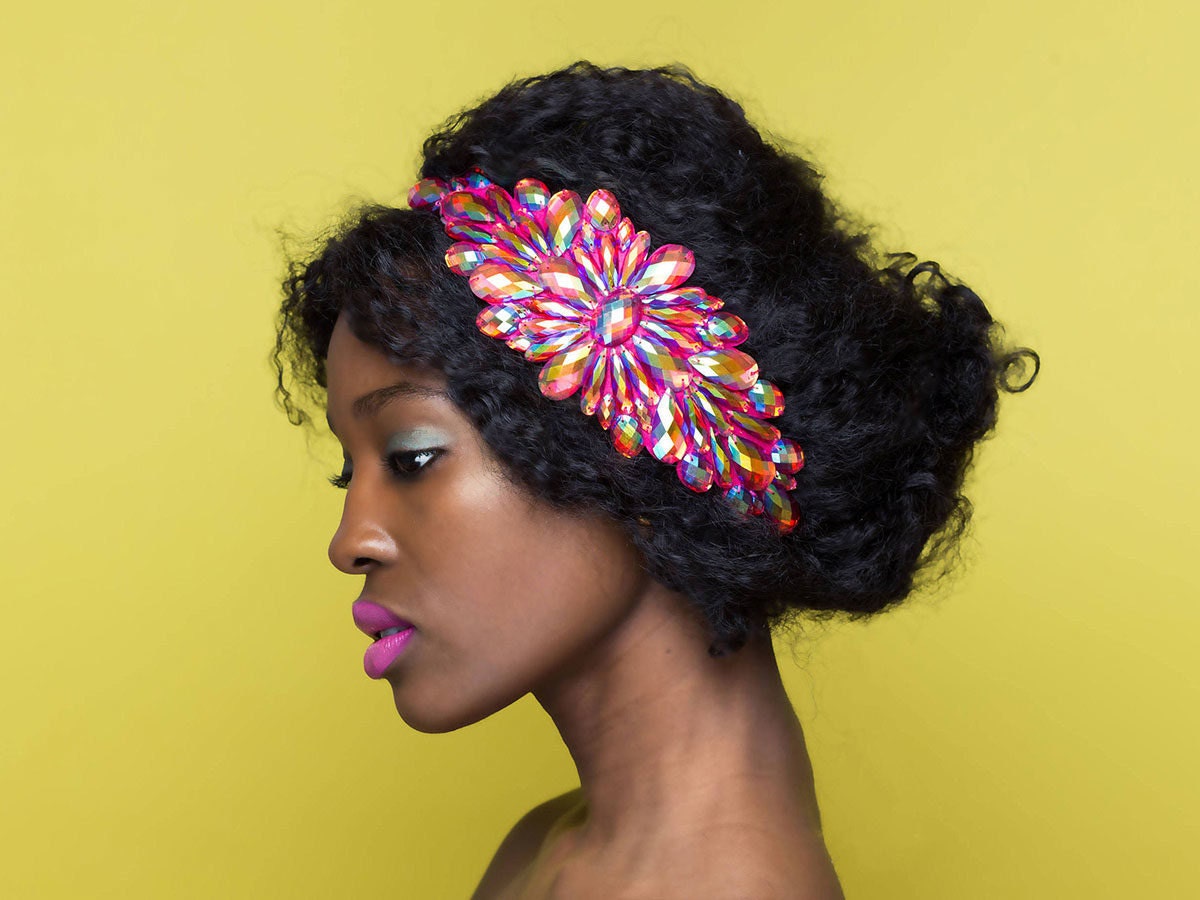 As February 14th inches closer on the calendar, the countdown to Cupid's day starts feeling more and more like a pressure cooker for discerning gift-hunters. Sure, if you're in a pinch, you could go the predictable chocolate-and-roses route—but why not kick the romance factor up a few notches with a handcrafted keepsake that will really make your other half feel like your better half?
Even better: While you're browsing for that perfect something, honor Black History Month by showing some love to Etsy's rich community of black artisans and sellers. Whether your special someone is craving a little cozy time, a wardrobe upgrade, or a gorgeous new piece of jewelry to show off, we've gathered a lovebird-friendly collection of sure-to-please treasures. No matter whose heart you're after, you'll find a gift that will make them fall in love at first sight.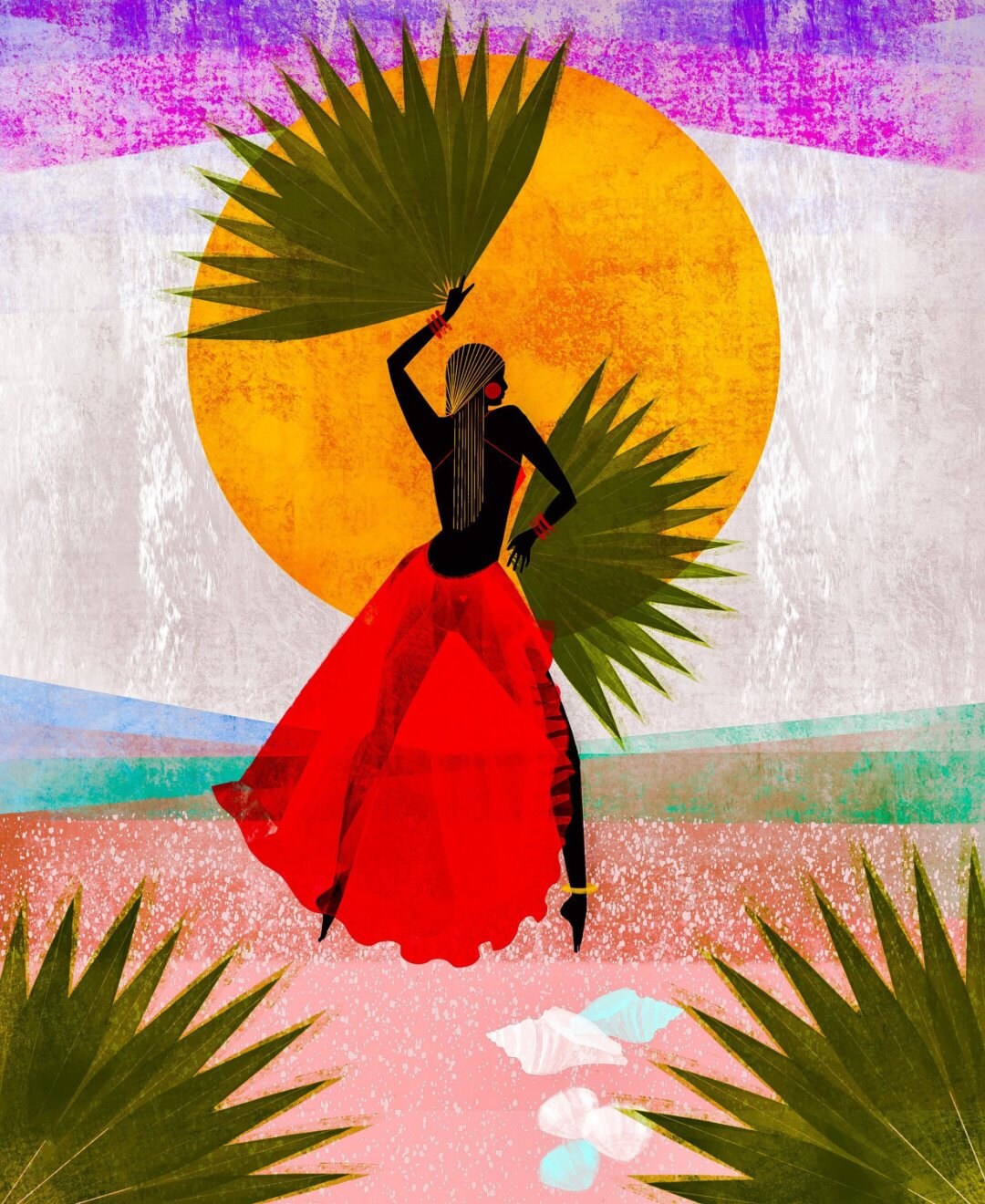 Whisking them away on a tropical V-Day getaway might not be in the cards within the next two weeks, but you can still indulge your favorite wanderluster with this Caribbean-inspired print by Brooklyn-based artist Erin Robinson, aka Brooklyn Dolly. And don't worry about the wrapping—this Parsons-trained designer-by-day has got you covered. She regularly earns raves for lovingly packaging her items in customized tape, stickers, and trimming.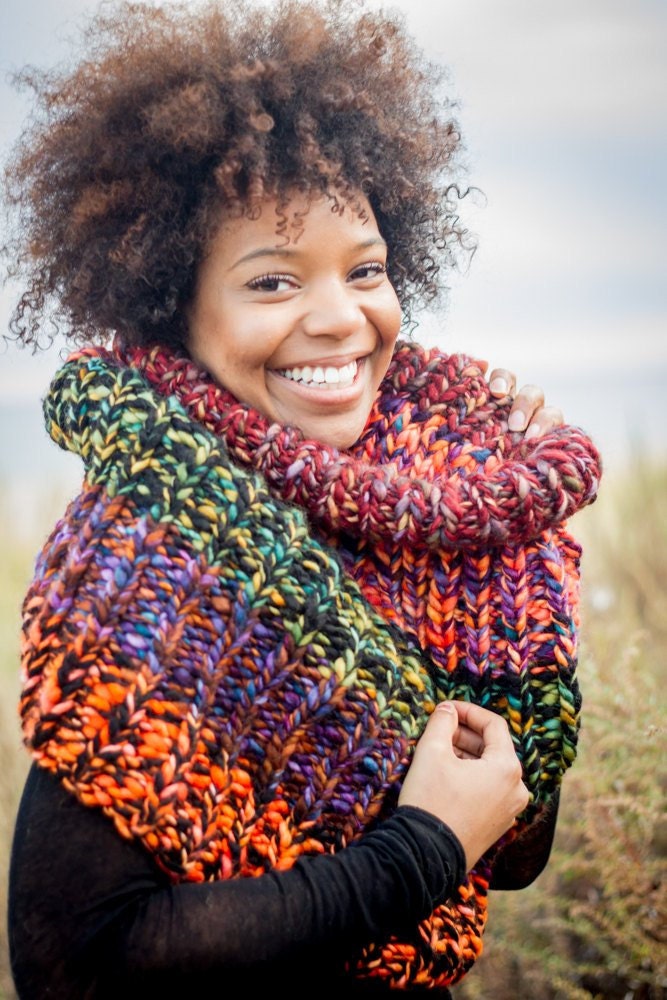 New York knitter and accessories designer Chasten Harmon of Plush Armour fashions her one-of-a-kind creations from luxe fibers like multi-hued merino wool. This roomy, reversible scarf, double-knitted for extra softness, will give your nearest and dearest the warm and fuzzies—literally—whenever they think of you.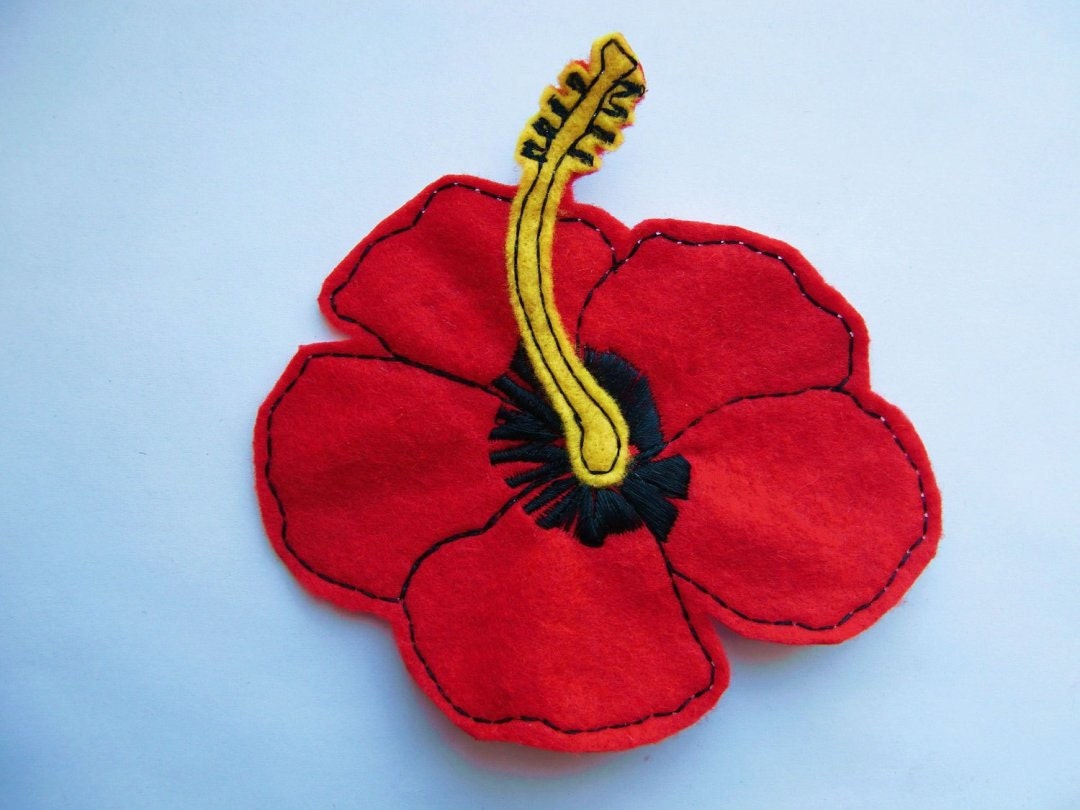 Designer Paulette Jemmott-Wiley was so influenced by the colors and textures of her native Barbados that she relocated her New York City workshop back to her home island, where she operates Dahlia Soleil today. But luckily, her whimsical, spirited, and fuss-free (read: machine-washable and dryable) appliqués are still readily accessible for your V-Day gifting needs. May we suggest a wilt-proof flower or a throwback mix tape embroidered on pink felt?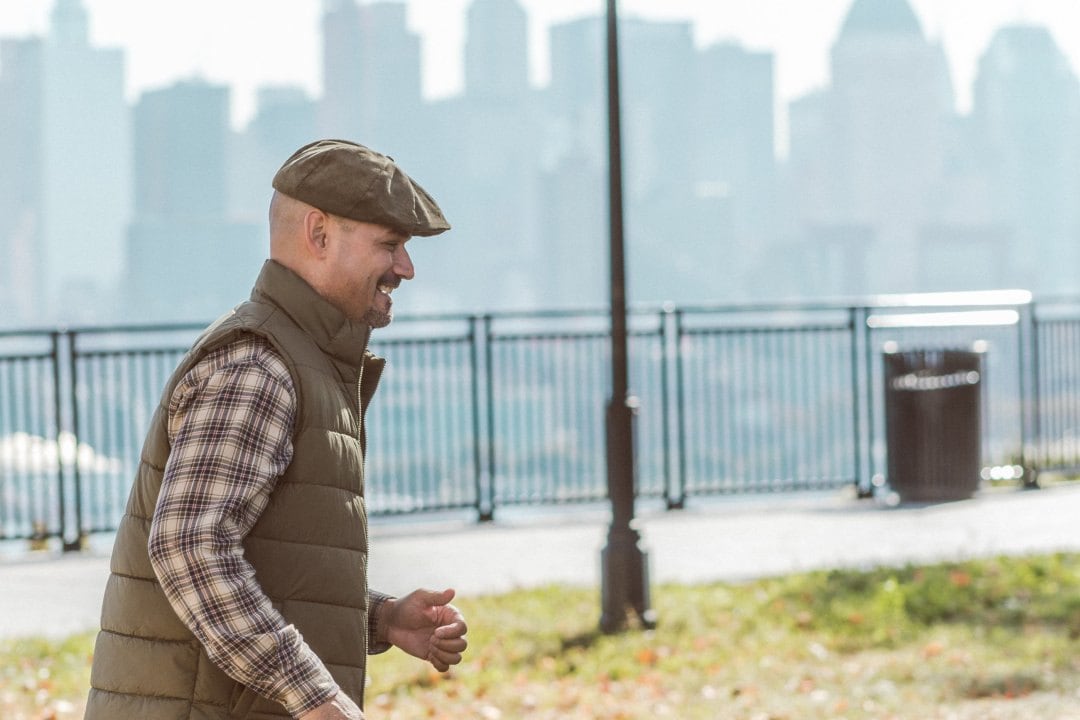 New Jersey-based hat maker and trained costume designer Markisha Velasquez of Junior Baby Hatter has a deep love for vintage that's reflected in her dapper line of newsboy-style caps. For a family-friendly holiday, the irresistible Daddy & Me set includes a topper for Dad, a matching cap for baby (or toddler), and a serious cuteness fix for you.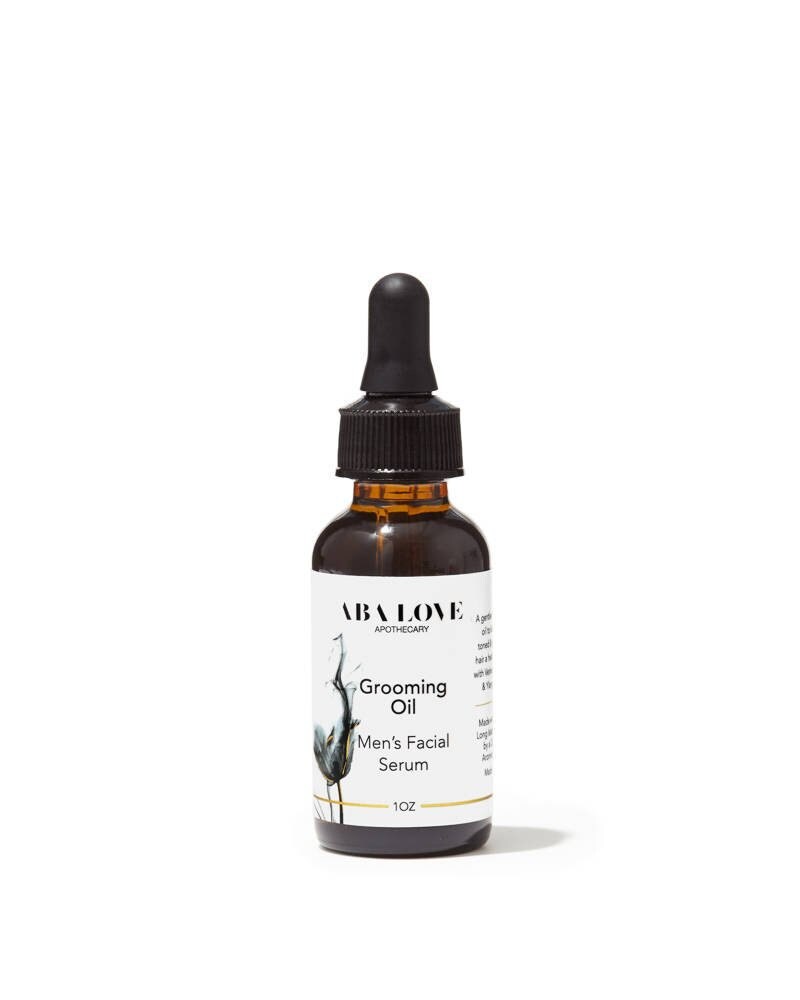 Among aromatherapist Aba Gyepi-Garbrah's treasure trove of aromatic botanical potions, this balm is the gift that keeps on giving. It delivers moisturized, touchable skin and facial hair that both you and your S/O can relish—and since all Aba Love Apothecary products are made sans petrochemicals or parabens, Mother Earth will thank you too.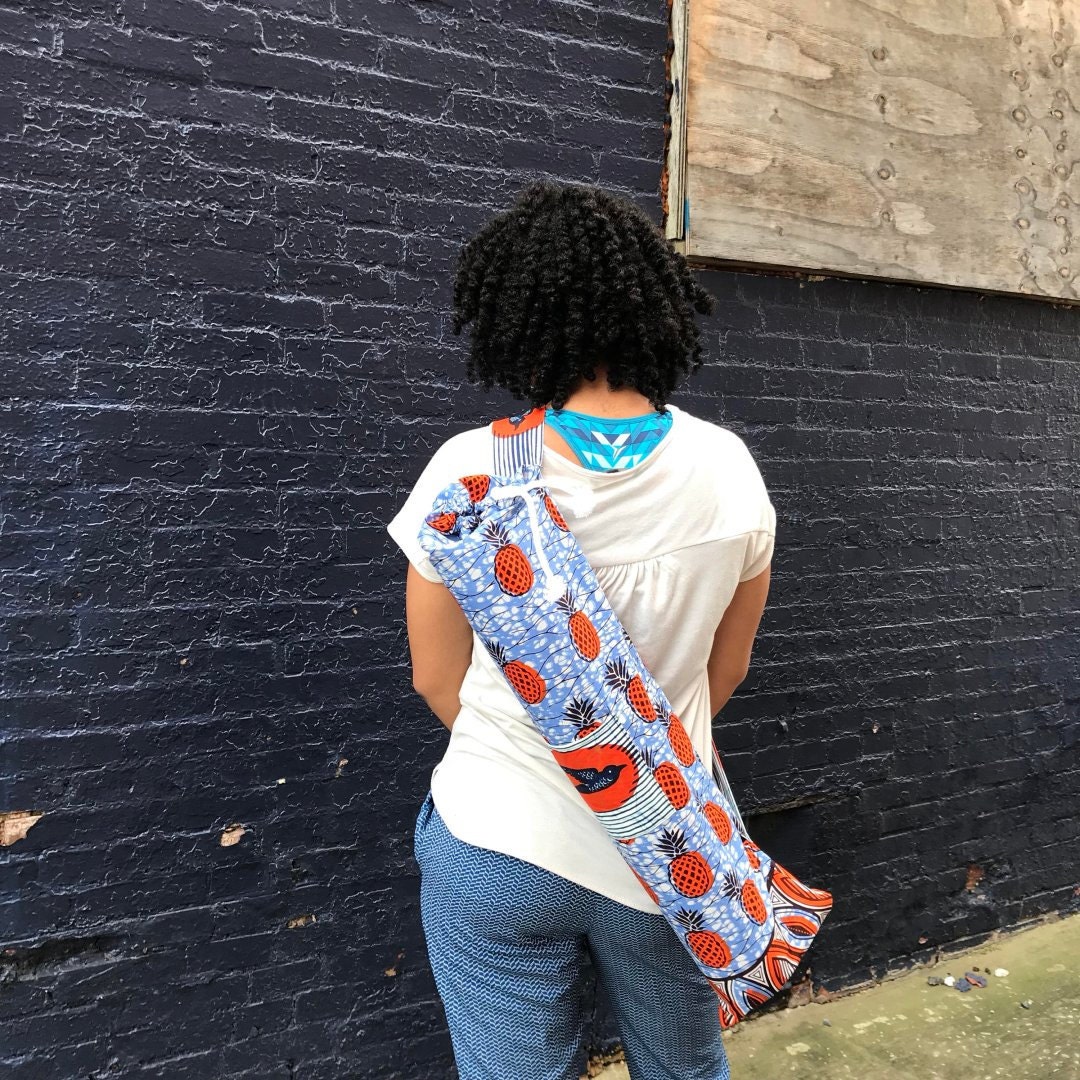 Brooklyn-based human rights worker-turned-designer Nasozi Kakembo of OSxN delivers a blend of comfort, utility, and beauty with her eclectic assortment of textile-driven décor and furniture. Perhaps no item in her shop captures that killer combo quite like this yoga mat holder, with a roomy pocket to hold your pre- and post-gym essentials, and a cheerful pattern—inspired by Uganda's renowned pineapples—to lend some balanced-chakra chic.
Help your main squeeze store—and spotlight—their favorite jewelry and accessories with this one-of-a-kind tray from Baltimore-based shop vintage vogue. Designer Charlotte Cannon hand-paints wood for an effect so striking, the trays can even shine on their own as display-ready art.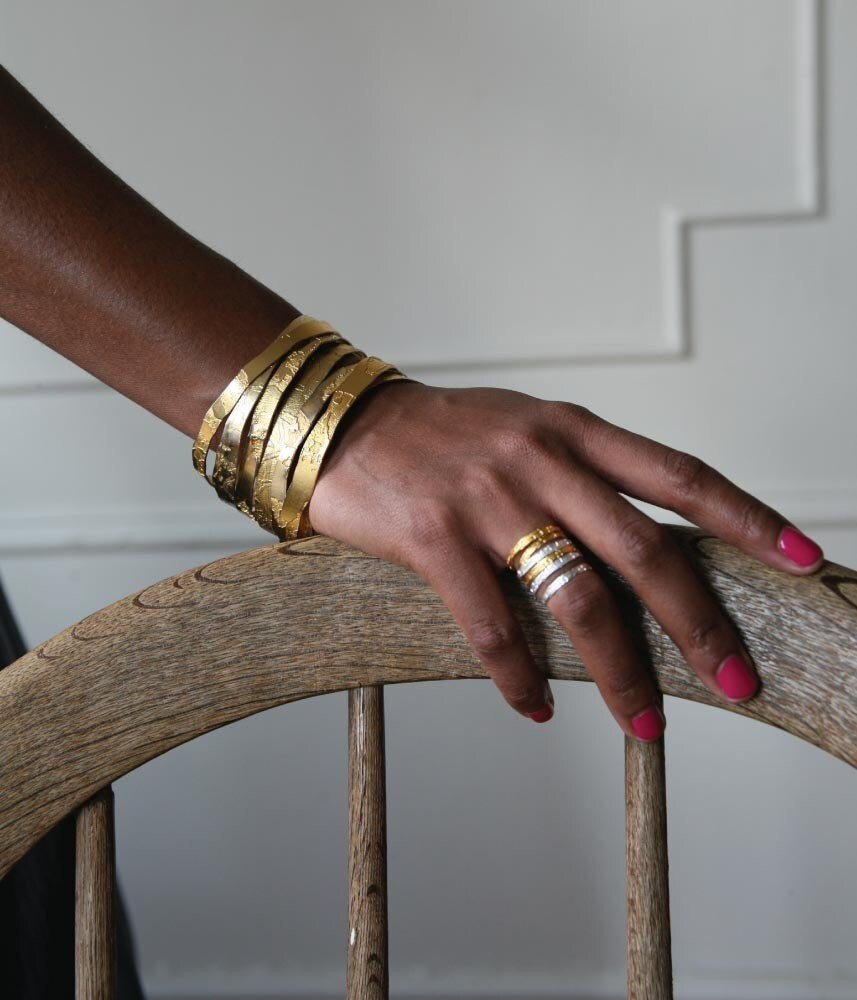 Searching for a way to tell them that they're equal parts strong and beautiful…without the greeting card schmaltz? Lingua Nigra's bangles, forged of brass, individually etched, and then plated in 22 karat gold, more than do the trick. Plus, with bespoke sizes available, each piece can be customized to fit like a dream.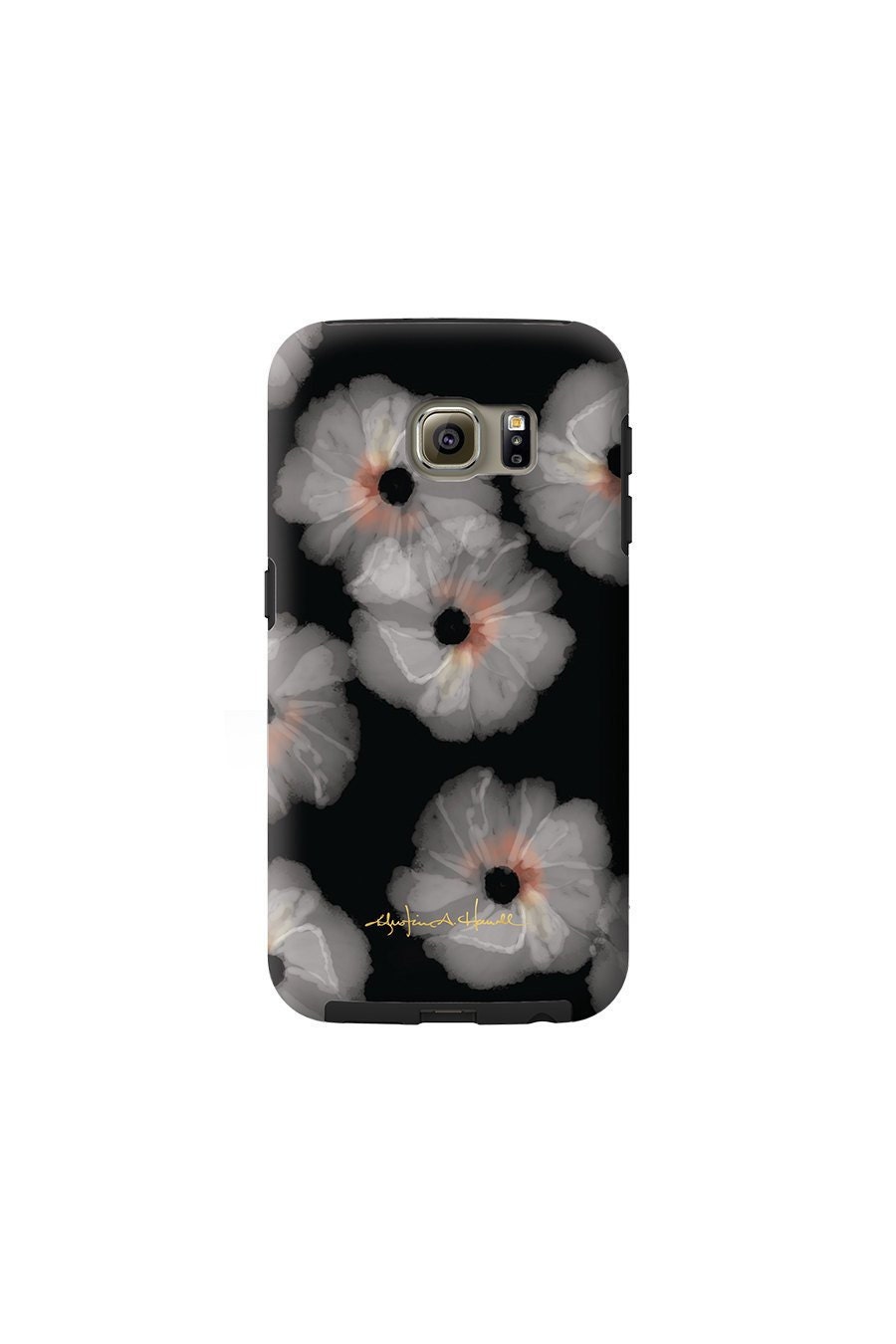 Expect to be showered with adoring texts from the loved one who gets to slip their phone into one of Khristian A Howell's elegant and modern cases (available for a variety of iPhone and Samsung Galaxy models). The gorgeous patterns come courtesy of the illustrator's background as a textile designer for major retail brands, and the construction incorporates protective features like interior padding and impact-resistant plastic.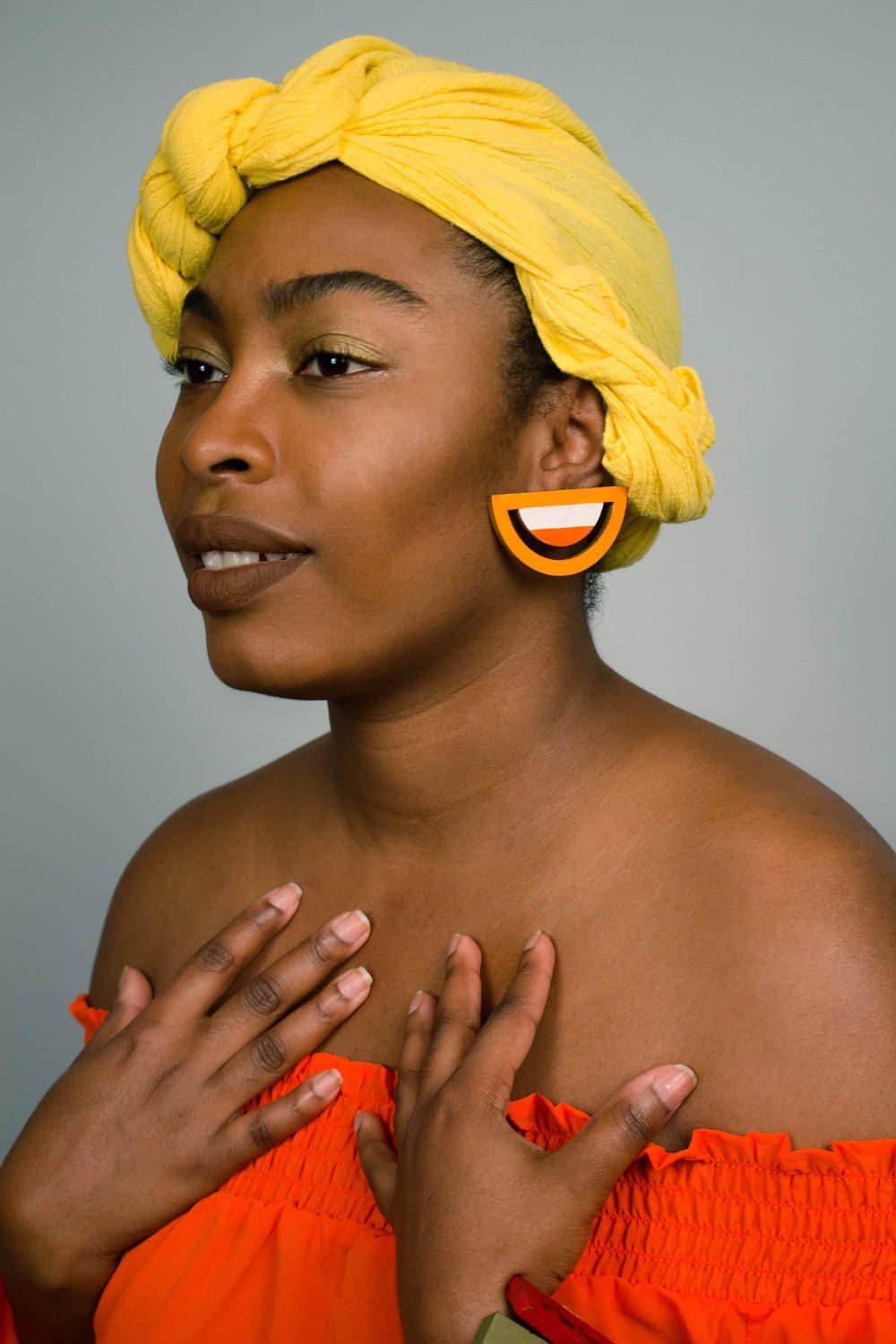 With vibrant geometric shapes and eye-popping color palettes, the Afrocentric custom earrings designed by Miami's Cathy Charles of My Moon Seeds don't just make a statement—they make a style declaration. What's more, they show love to your lobes: no painful tugging, thanks to the lightweight painted wood they're made from.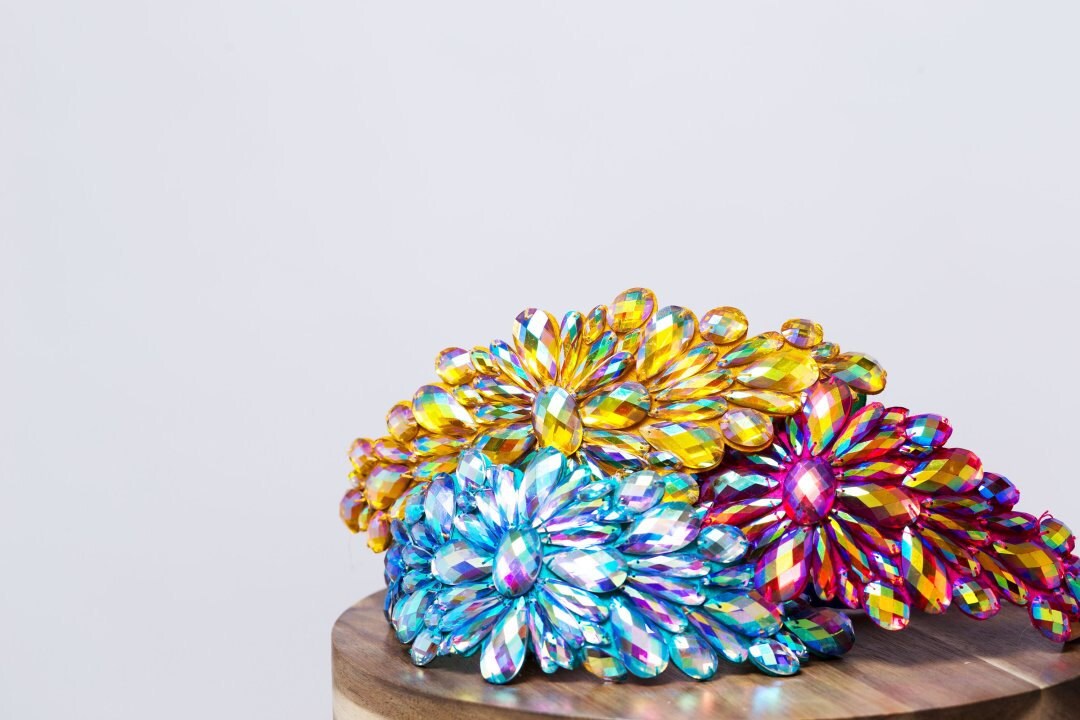 Bronx, NY-based Chanel of Boutique de Bandeaux makes luminous rhinestone headbands designed to instantly elevate any date-night outfit—which makes them the perfect V-Day surprise to present before announcing a reservation at that new dinner spot she's been wanting to try out for weeks.
Looking for more Valentine's Day gift ideas to love? Check out our curated guides to the best Valentine's Day gifts straight from independent sellers.