Make an investment in a piece of Victorian jewelry that's imbued with sentiment and symbolism.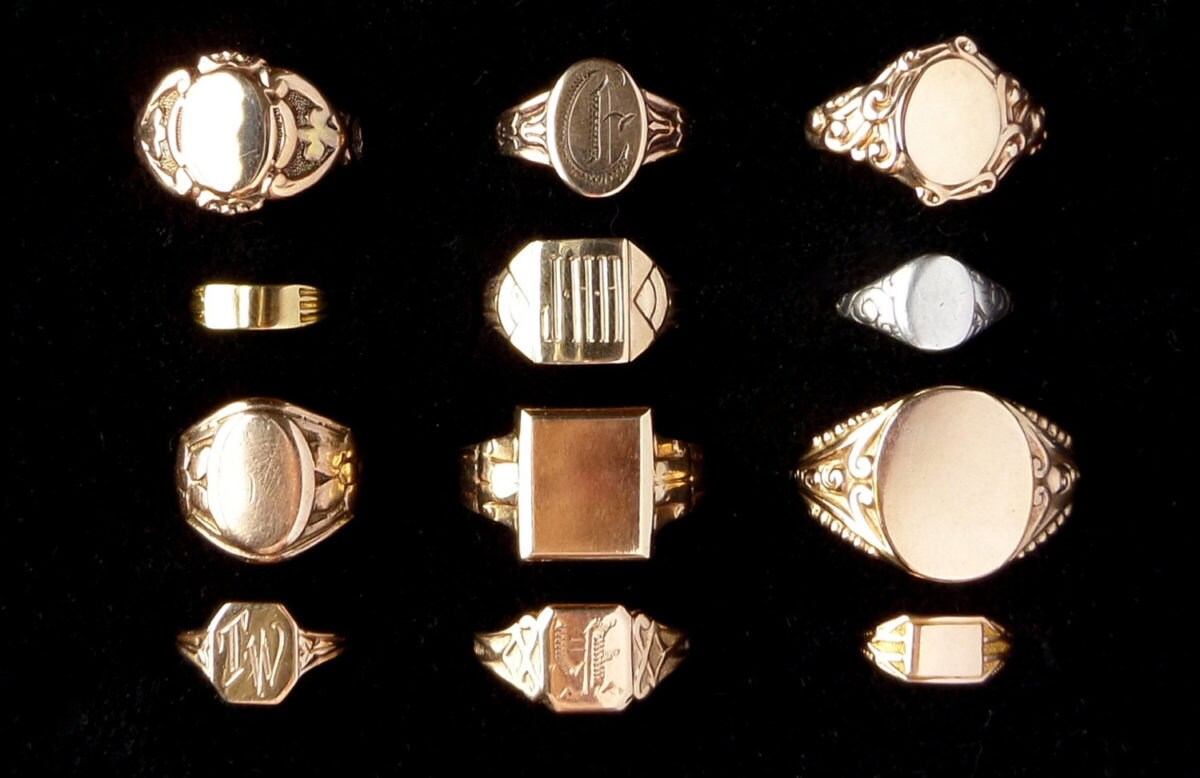 No jewelry collection
would be complete without an 
antique ring
steeped in story and sentimentality —
especially one from the Victorian era
, when almost every piece of jewelry was enriched with symbolic, and often romantic, details. There's a whole language encoded in designs from this period: floral motifs could convey innocent notions like friendship, remembrance, and affection — or a more suggestive message between lovers. 
Acrostic jewelry
 was also popular, with gemstones representing letters spelling out words like REGARD, ADORE, and DEAREST. Etsy is the perfect place to find an
incredible piece of Victorian jewelry
, and there are hundreds of jewelry dealers and individual collectors to choose from. Here are a few favorites.
Antique 18K Yellow Gold Fede Gimmel Ring from Gold Adore, $1245
This highly collectible ring style is called
fede gimmal
—
fede
 for the clasping hands (from the Latin
mani in fede
, or "hands in faith") and
gimmal
, which refers to its two hoops that swivel together to form one ring. These types of rings date back to Roman times and were commonly used as wedding rings. (Today, 1970s replicas are also common — so make sure you deal with a reputable seller if you're hoping for the real thing.)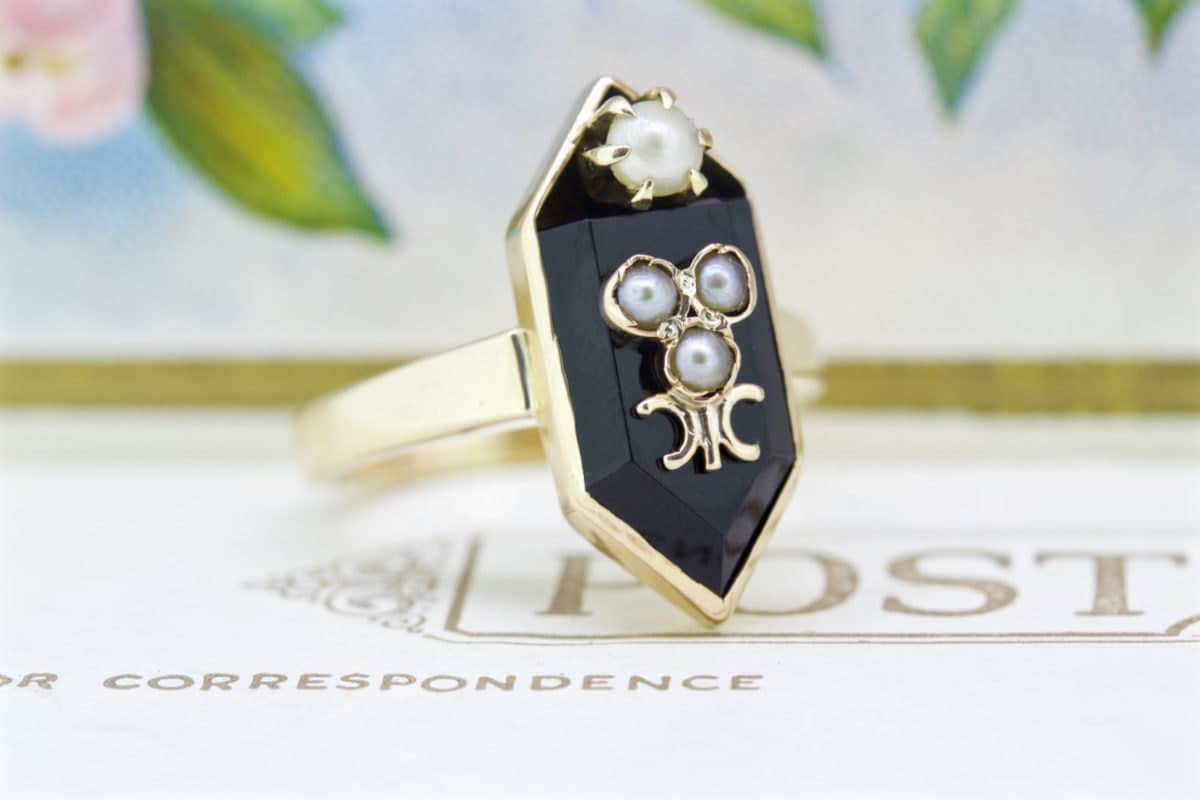 You can't discuss Victorian jewelry without mentioning 
mourning jewels
, which 
became fashionable 
after Queen Victoria's consort Prince Albert died in 1861. Today, these jewels, which may include inscriptions and personal relics such as locks of hair, are considered tokens of remembrance and are hot commodities among their passionate collectors. 
This memorial ring has all the details that make a wonderfully sentimental piece
: black enamel to symbolize mourning, sorrowful seed pearls, and floral motifs.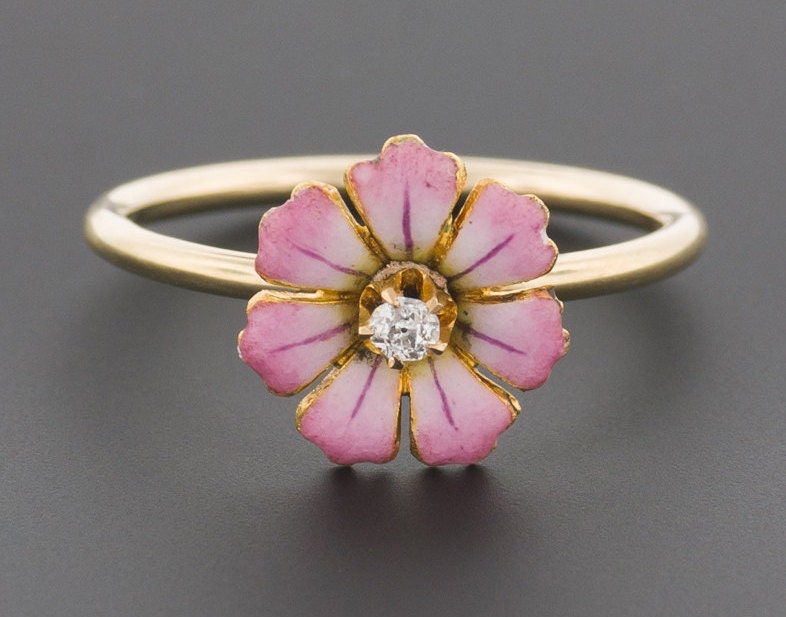 When people talk about flowers having a language of their own during the Victorian era, I always think of these brightly colored enameled flowers, which were often created as brooches (although this one has been converted into a ring). This flower represents a delicate, humble and faithful love, and features a sparkling diamond in its center.
(Related: check out the meaning behind birthstones in this fascinating story.)
Antique Rose Cut and Turquoise Forget-Me-Not Ring from Butter Lane Antiques, $445
A stunning juxtaposition of turquoise and diamonds,
this 18k forget-me-not ring
signifies true love and memories. With its feminine proportions, it would look great stacked atop other meaningful rings or bands.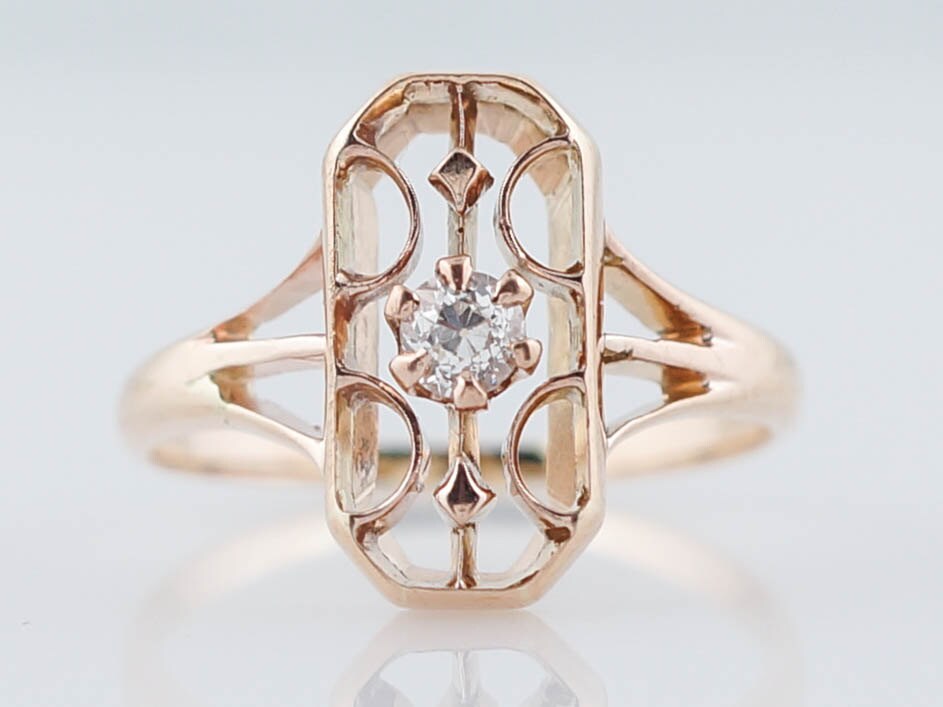 Antique .10ct Old Mine Cut Diamond Ring from Filigree Jewelers, $580
Dainty and delicate are my two favorite words when searching out sentimental rings — descriptors that definitely suit this elegant ring, with its
Old Mine-cut diamond
in the center.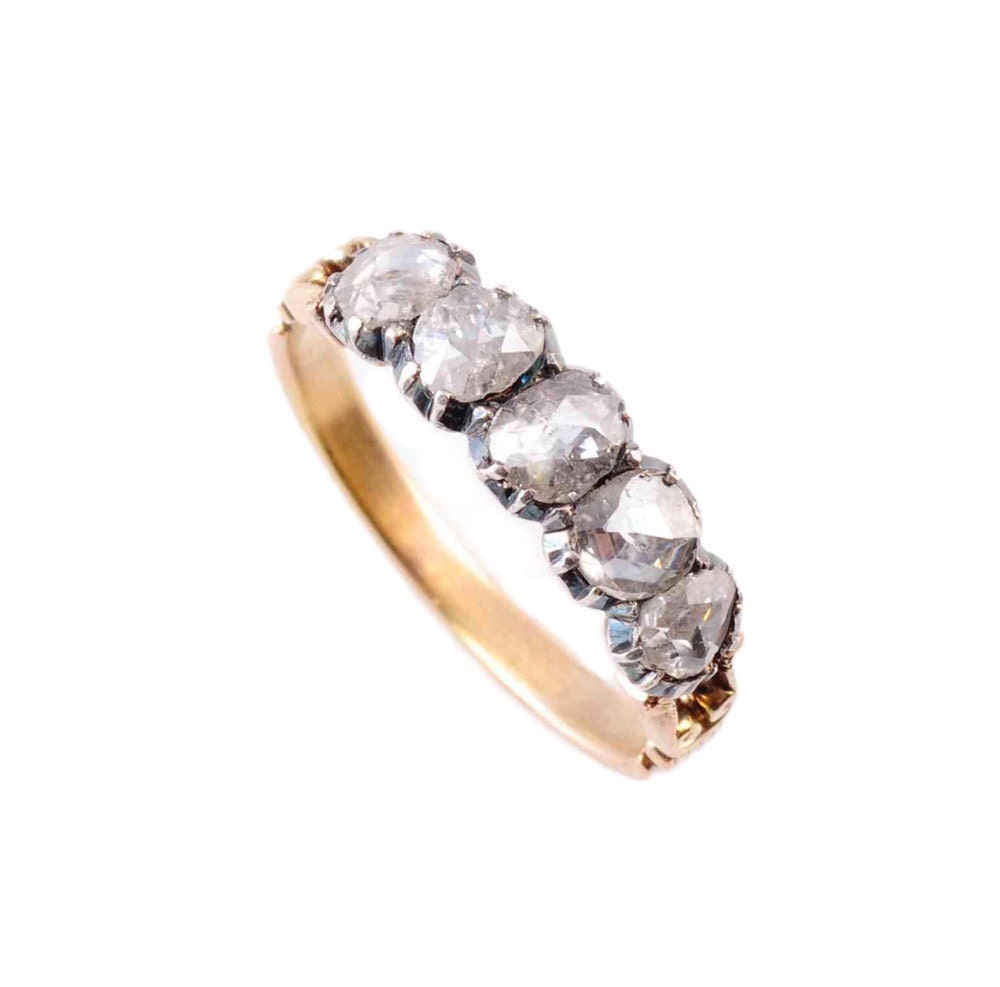 Georgian/ Early Victorian Rose Cut Diamond Half Hoop Ring from Antique Animal Jewelry, $1605
Rose-cut diamonds
— which were widely used in Victorian jewelry — may not have all the flash of contemporary cuts, but this ring still sparkles plenty, thanks in part to its five-stone setting.