by Jackie Buddie
Follow along with our latest video to discover tips for creating your own artful display of sentimental objects and functional accent pieces.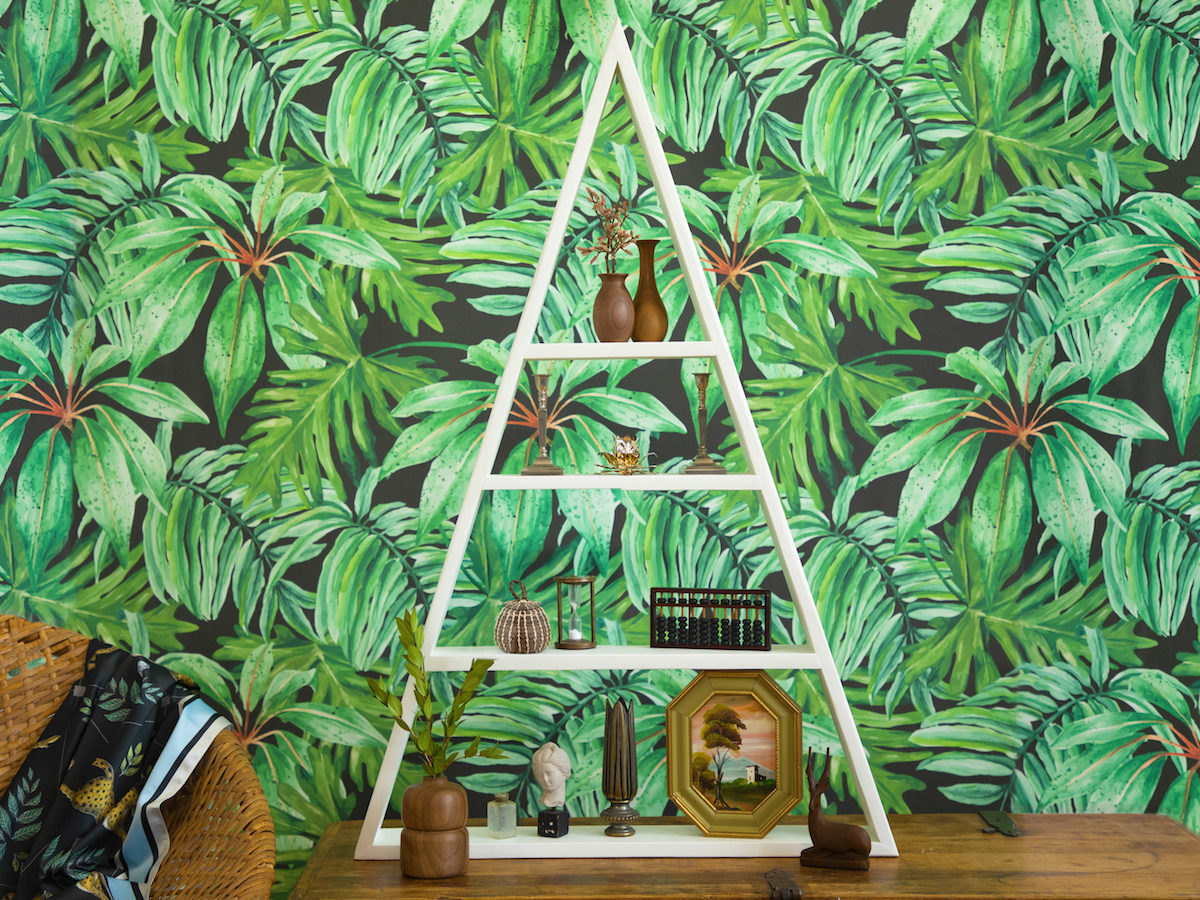 Whether you're filling empty built-ins with books and treasures or decorating a simple set of floating wood ledges, styling your shelves with a collection of handpicked objects is one of the easiest ways to showcase your signature design aesthetic at home. To help you imagine the possibilities, we've dressed up one triangular wooden shelf in three totally unique looks reflecting a range of personalities and tastes, from nature-loving adventurer to youthful creative and avid art enthusiast.
The trick to creating a presentation that's chock full of character but still feels cohesive and curated? Once you've selected a style that speaks to you, layer in on-theme pieces in a variety of sizes, materials, and textures to build visual interest. As you choose which items to exhibit, keep in mind that each one should serve a purpose, be it functional like a vase, meaningful like a hand-cut map of a favorite place, or simply delightful to gaze upon each day, like an elegant brass equestrian statue. Ready to get decorating? Click play to watch the looks come together, then shop the shelves below.
Wild Wonder
Try this if: you own multiple watering cans, the outdoors are your happy place, or a safari sounds nice.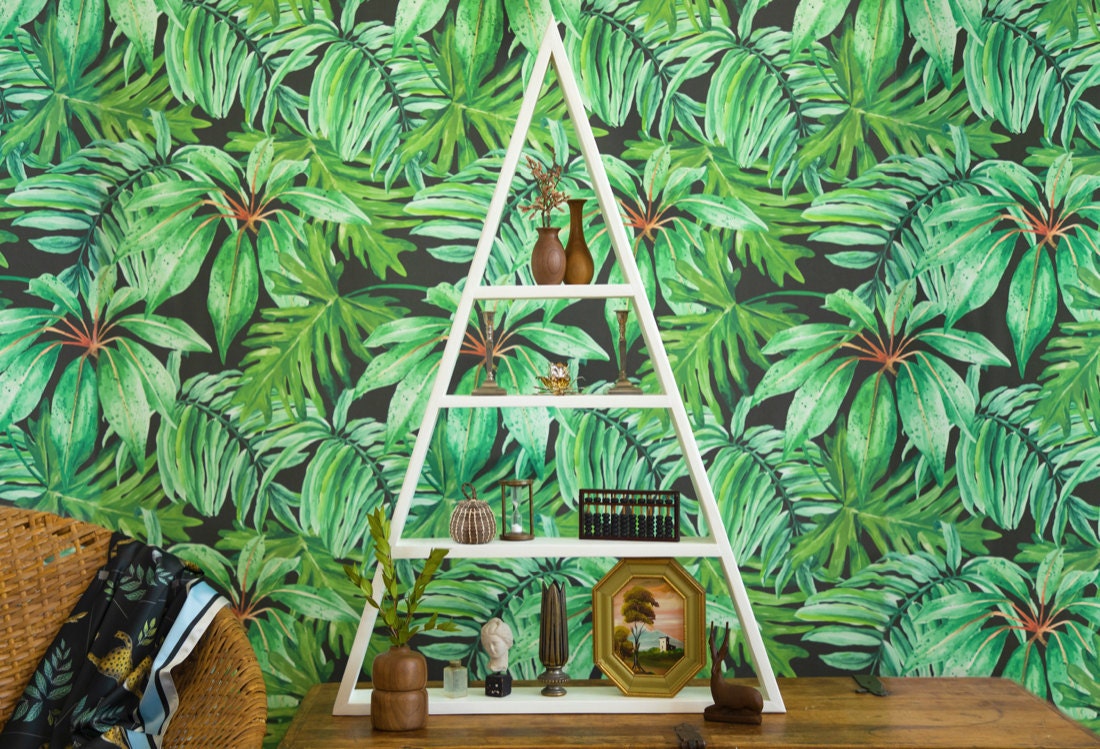 Set against a removable wallpaper backdrop of a lush jungle canopy, this eclectic blend of vintage curiosities and vessels crafted from natural materials gives off serious globetrotter vibes. Wooden bud vases bring touches of the great outdoors inside, while an old-fashioned hourglass and black-beaded abacus lend an air of worldly sophistication to the design. A bucolic oil painting makes a picturesque final touch, adding dimension and height to an arrangement that would be as at home in a remote eco-lodge as a plant-filled urban living room.
Collegiate Cool
Try this if: you roll with a roommate (or two), your bathroom is communal, or your meals are mainly microwaveable.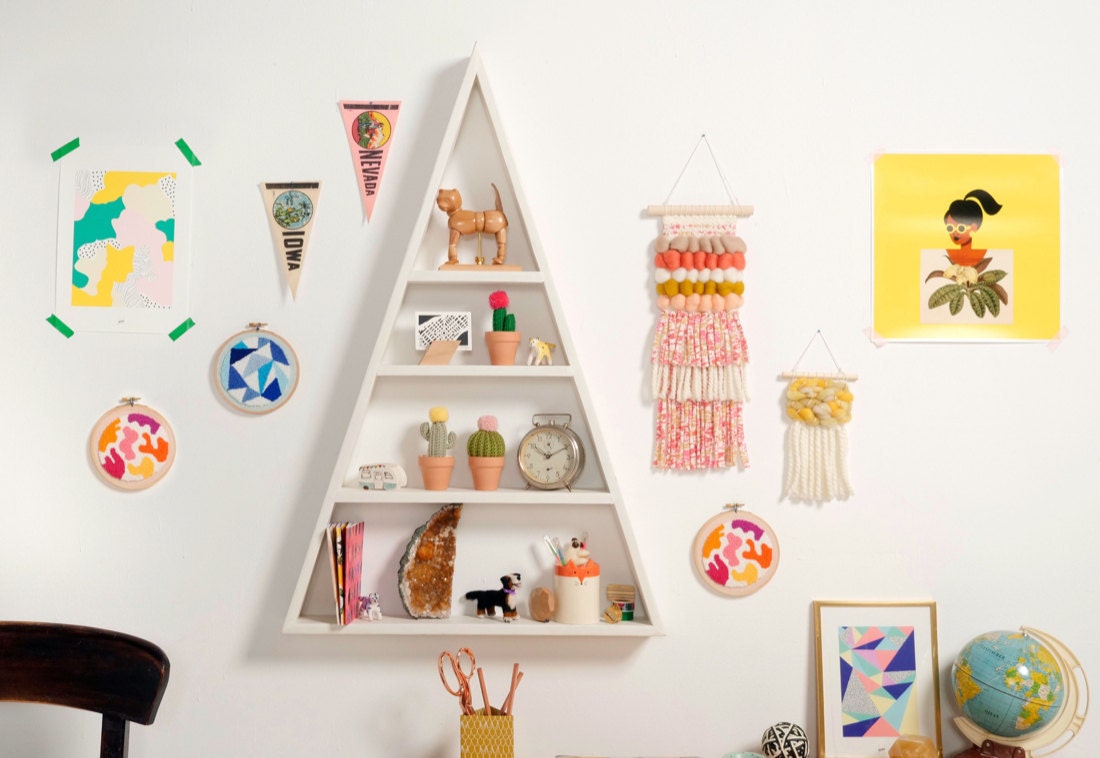 If you're looking forward to your annual return to campus (or just gaze back fondly on your college days) you'll love this stylish shelf—a cheerful mix of fun and function that any bright-eyed coed could get behind. Practical pencil holders, colorful notebooks, and a trusty vintage clock will help all your projects stay on track, while no-maintenance crocheted cacti keep the spirit of sunny summer days alive. Spread the festive energy beyond the shelf and onto your walls with vibrant fiber art and abstract prints sure to stimulate your brain's creative side. Then top it off with a pair of retro pennants and call it your own personal pep rally.
Modern Museum
Try this if: you can't hide your artsy side, you're always collecting, or you love to sit and stare.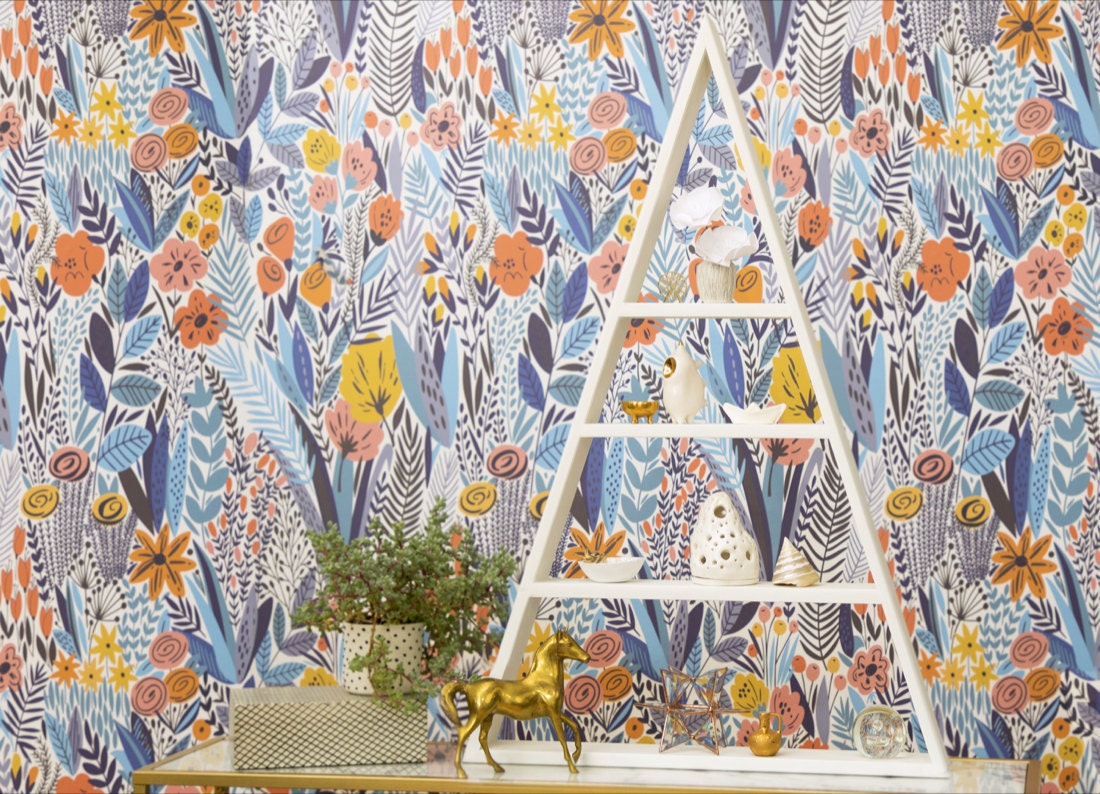 For a presentation that's a touch more refined, transform your shelves into a three-dimensional home gallery with a selection of sculptural pieces in a neutral palette of creams and whites. Offset by high-impact floral wallpaper (the modern, peel-and-stick kind), this polished yet playful setup will have guests musing over its many conversation pieces. Handmade clay trinket dishes and ceramic vases double as functional works of art, while one-of-a-kind candle holders and unexpected alien figurines add elegant, otherworldly appeal. For a dramatic contrast, incorporate sparkling metallic accents, like a vintage brass horse statue and a copper-trimmed glass star.