by Jean Edelstein
One of our favorite interiors influencers, Janea Brown, breaks down how to curate the ultimate eclectic arrangement.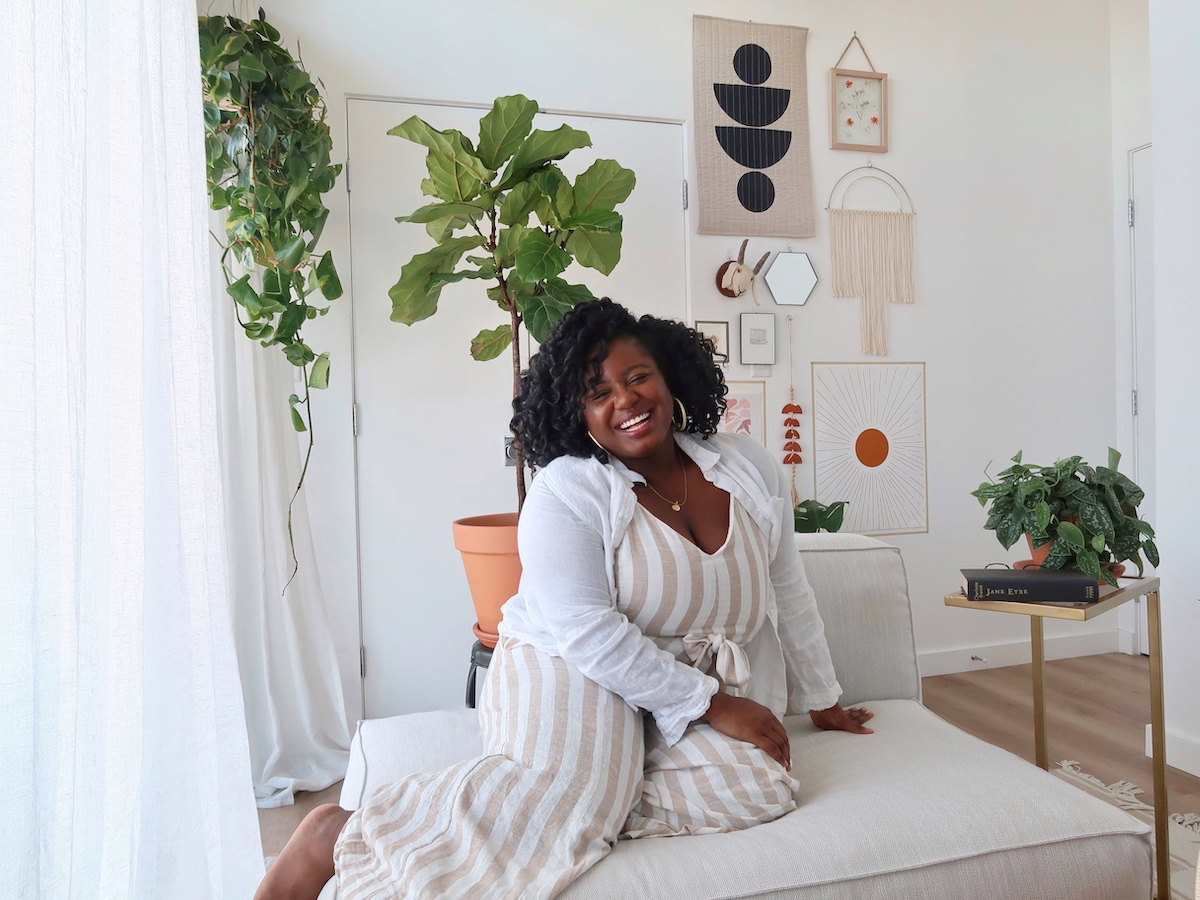 Creating a gallery wall is a great way to pack personality into your living space, an opportunity to curate the best of your collection of art and decor—and, let's be honest, a perfect excuse to collect a few more pieces. At a time when many of us are spending more time at home than usual, we asked Janea Brown, one of our favorite home decor and style influencers, to talk us through the process of building a gallery wall that's both personal and calming.
In her own Los Angeles home, Janea relies on earthy colors and eclectic textures to add a boho vibe, while keeping things light and bright. "It's so important now, more than ever, to make your space somewhere that brings you peace of mind," she says. Click play to watch Janea's gallery wall tutorial, then read on for a cheat sheet of her top curation tips.
Tip 1: Pick a palette 
You don't need all your pieces to be uniform, but sticking to a consistent, complementary color scheme will keep things looking cohesive. "Pick a few colors that go well together," says Janea, who ties her gallery wall together with a mix of neutrals and warm earth tones like burnt orange.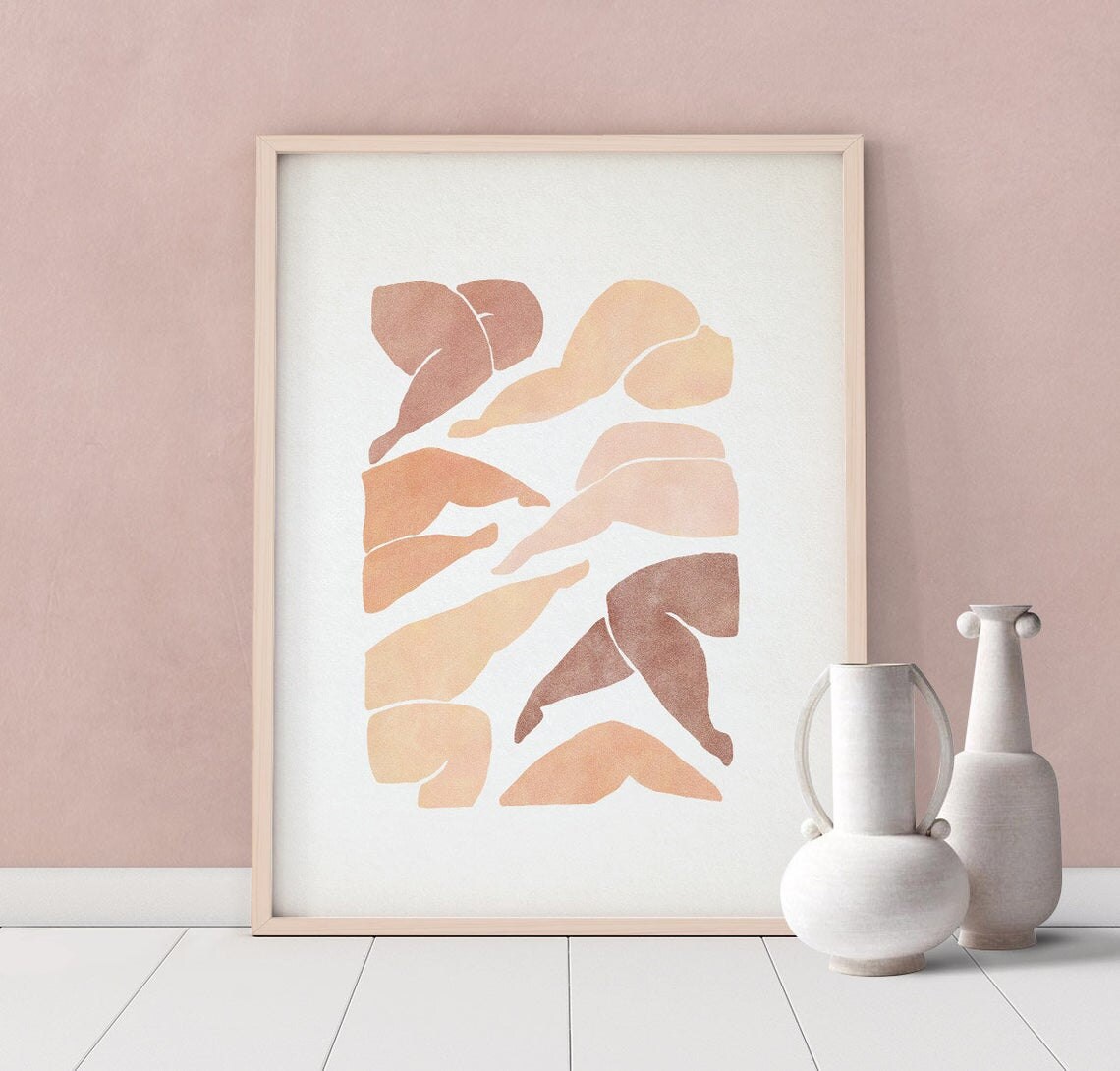 Tip 2: Mix mediums
Variety is key when it comes to assembling an art collection that's expressive and highly personalized. Consider curating a combo of photography, paintings, and prints—and mix and match to your heart's content.
Tip 3: Create dimension
Your gallery wall doesn't have to be 2D. Janea suggests building interest and depth by layering in pieces in a range of shapes, textures, and sizes. To keep things fresh, focus on unexpected finds: Think mirrors, fringe, sculptural pieces. If it can hang on a wall, it can go in your gallery.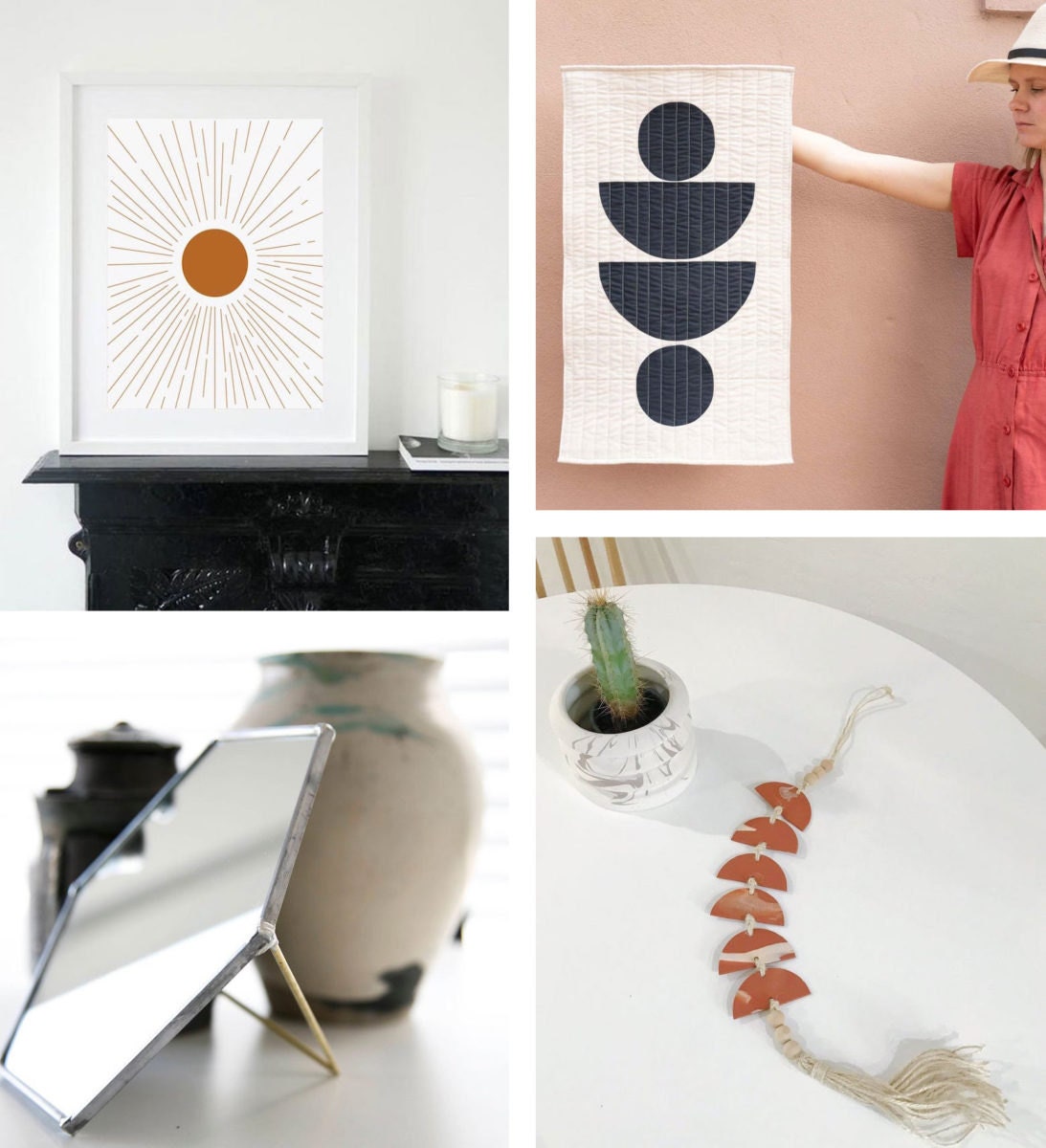 Tip 4: Add something sentimental
It's really all about you, so feel free to mix fine art with beloved mementos. Framed concert tickets, cherished Polaroids, children's artwork: They'll make the wall feel even more personal. "Find some pieces around the house that are sentimental and very special to you," says Janea. Or commission your very own personalized piece on Etsy.
Tip 5: Experiment and have fun!
Take Janea's advice and don't let intimidation get in your way. "Mix your different styles, the different things that bring you joy, and have fun with it," she says. "Just remember there's no need to get overwhelmed by a gallery wall—you can really let your creativity flow."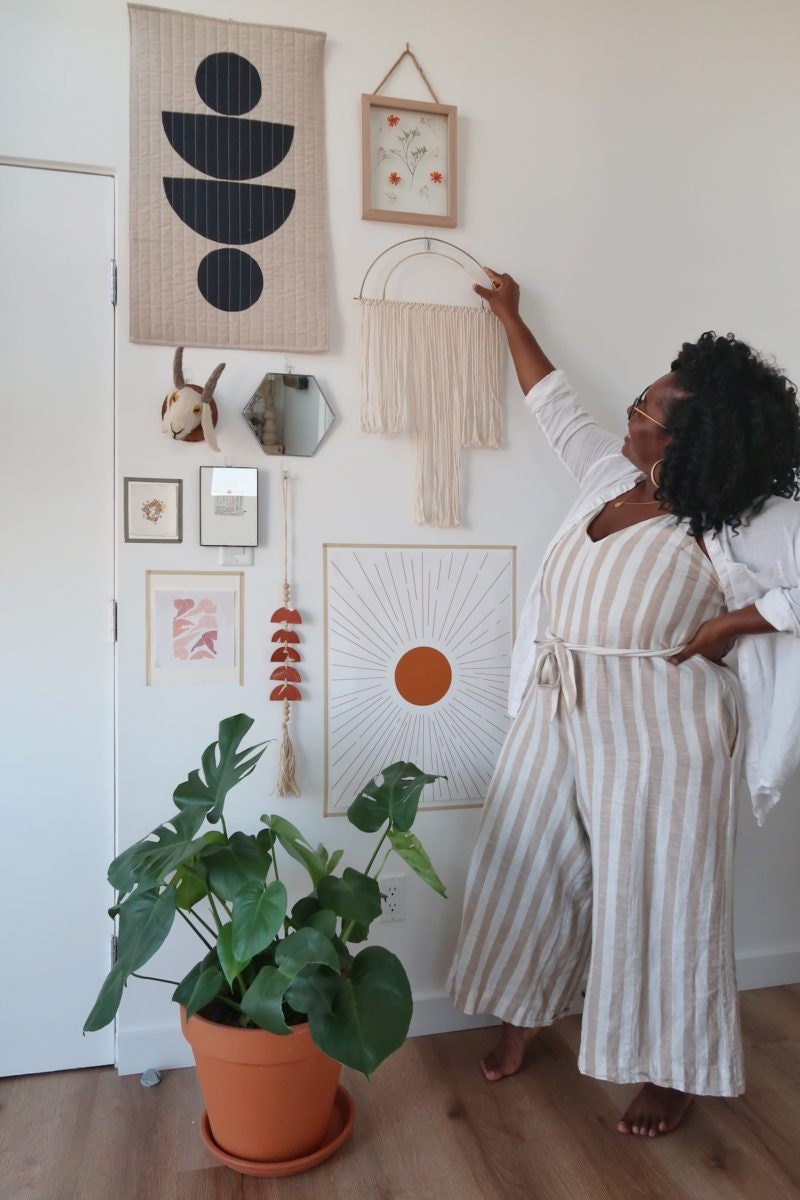 Photographs courtesy of Janea Brown (JnayDaily).