by Jackie Buddie
Modeled after a vintage camper, this DIY birdhouse is the perfect present to keep outdoor enthusiasts busy this season.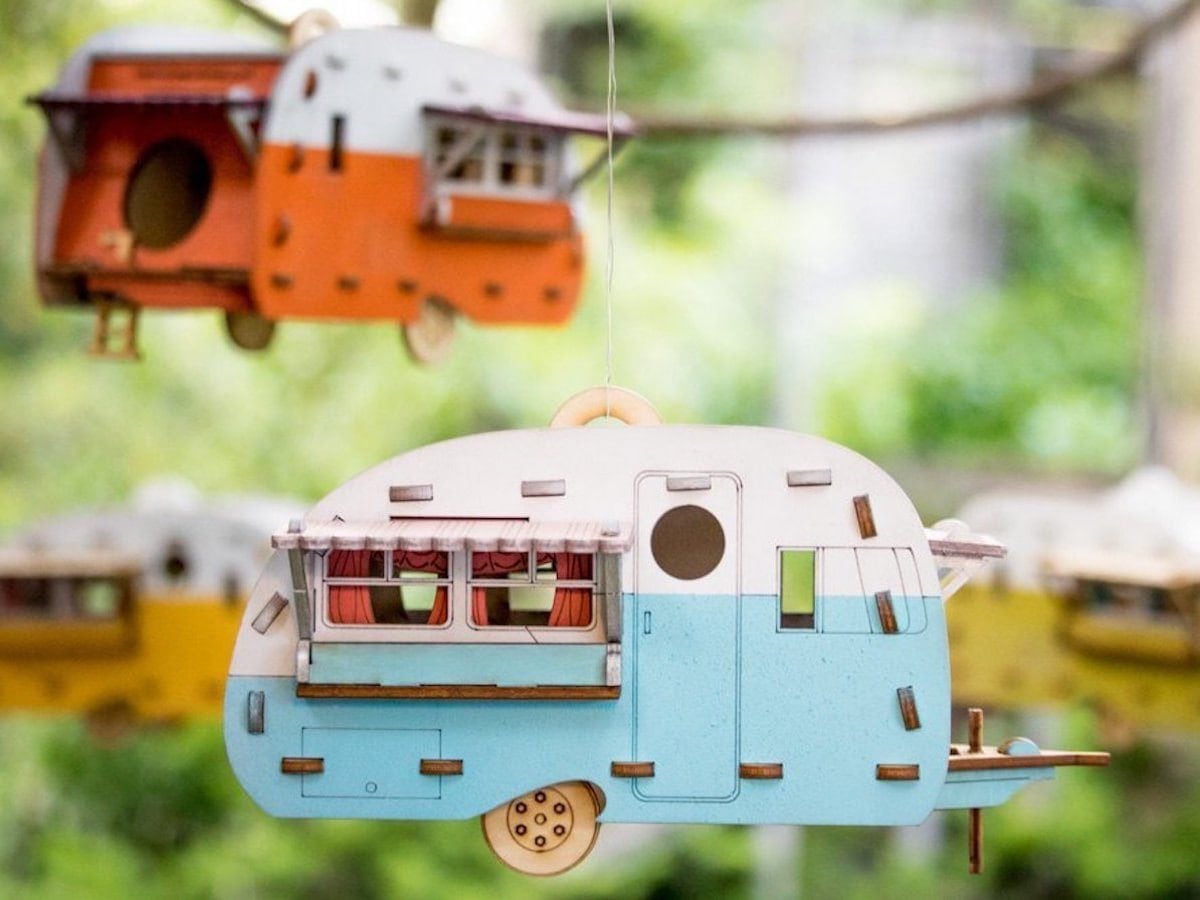 Looking for a one-of-a-kind holiday gift that's guaranteed to delight? In our
30 Days of Gift Ideas
series, we're sharing one high-quality handmade gift each day for 30 days. Check out the full collection, as it builds, on our
30 Days of Gift Ideas page
, and get ready to be inspired. This week's theme: Creativity-sparking gifts
With over 40 wooden parts to piece together and paint—including a spare tire, two flamingos, and a classic Weber-style grill—this retro-inspired
DIY birdhouse
from One Man, One Garage is a clever way to keep restless hands occupied during quiet, snowy days.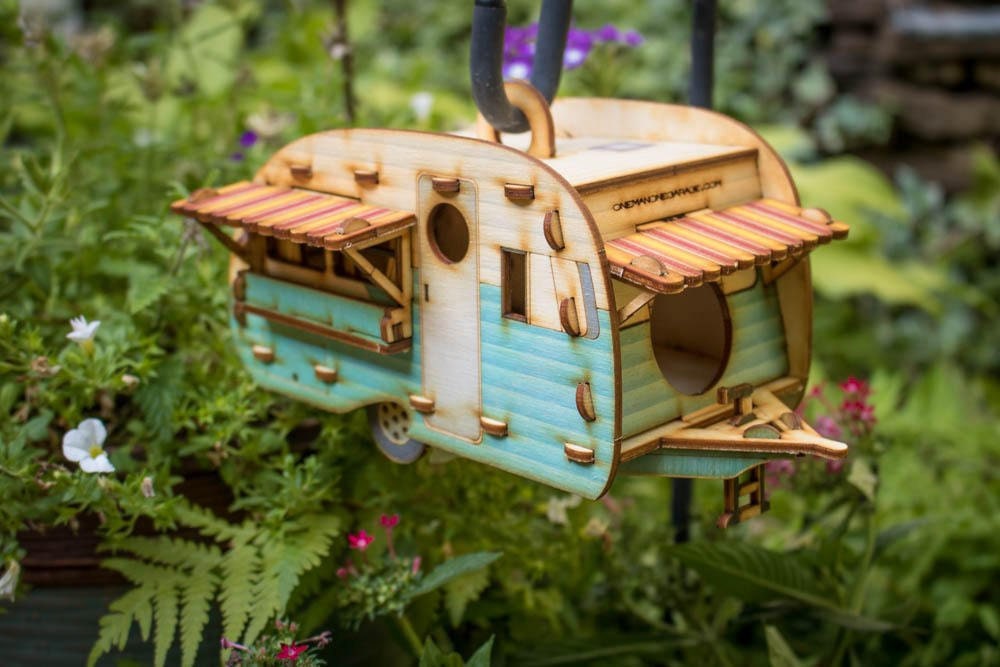 >
Modeled after a 1970s "canned ham" camper, this highly customizable kit is sure to delight any serial putterer with a whimsical, nostalgic side, whether they show off their finished miniature on a display shelf or hang it in a tree to welcome some new feathered friends.
Camper birdhouse DIY kit from One Man, One Garage, $25