These beautifully crafted staples from standout small businesses will elevate any wedding registry.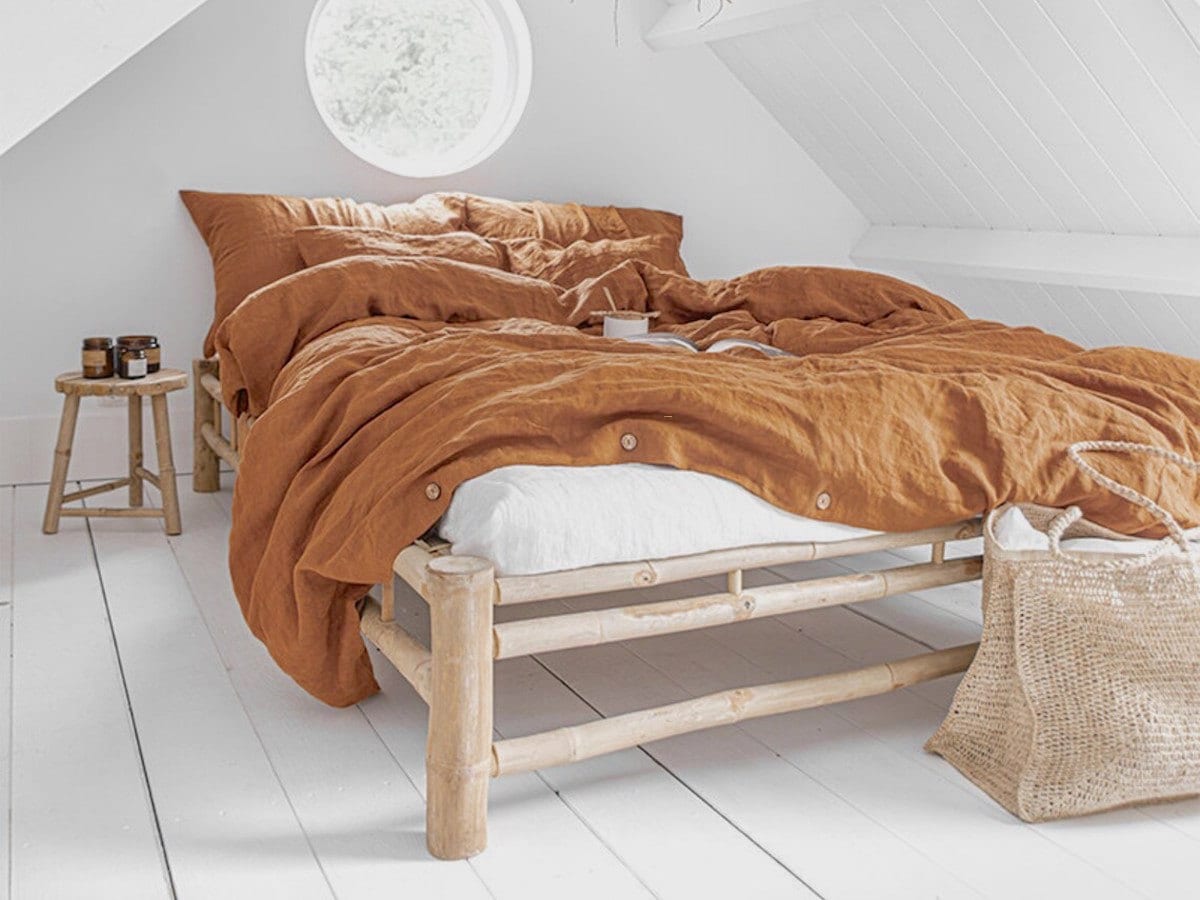 It's all happening. At last the wedding details are falling into place, and all you happy couples out there can finally begin focusing on the forever you want to build together—beginning with a few quality wedding registry ideas. It's an exciting time, and also a great opportunity to get creative. Because much like a wedding, a well-outfitted home can be a beautiful reflection of who a couple truly is. Luckily, when it comes to sourcing stunningly crafted registry items for everyday living, no one does one-of-a-kind quite like Etsy's talented seller community.
Whether you're in the early planning phase, about-to-be-hitched, or even just an enthusiastic guest looking for an inspired gift idea, we've created a handy list of must-have wedding registry items made with extraordinary care and skill, from sturdy ceramic tableware to luxurious bed linens. So join us as—room by room—we walk you through a few of this season's best wedding registry ideas, and discover a gem or two that feels intentional, personal, and extra-special to you.
Want to create an Etsy Registry, but not sure how? We've got you! Click here to learn all about our new-and-improved wedding registry experience and set up your very own Etsy Registry.
Already have your Etsy Registry ready to go? Love to hear it! Skip ahead to see our must-have picks, and start adding gifts to your heart's content.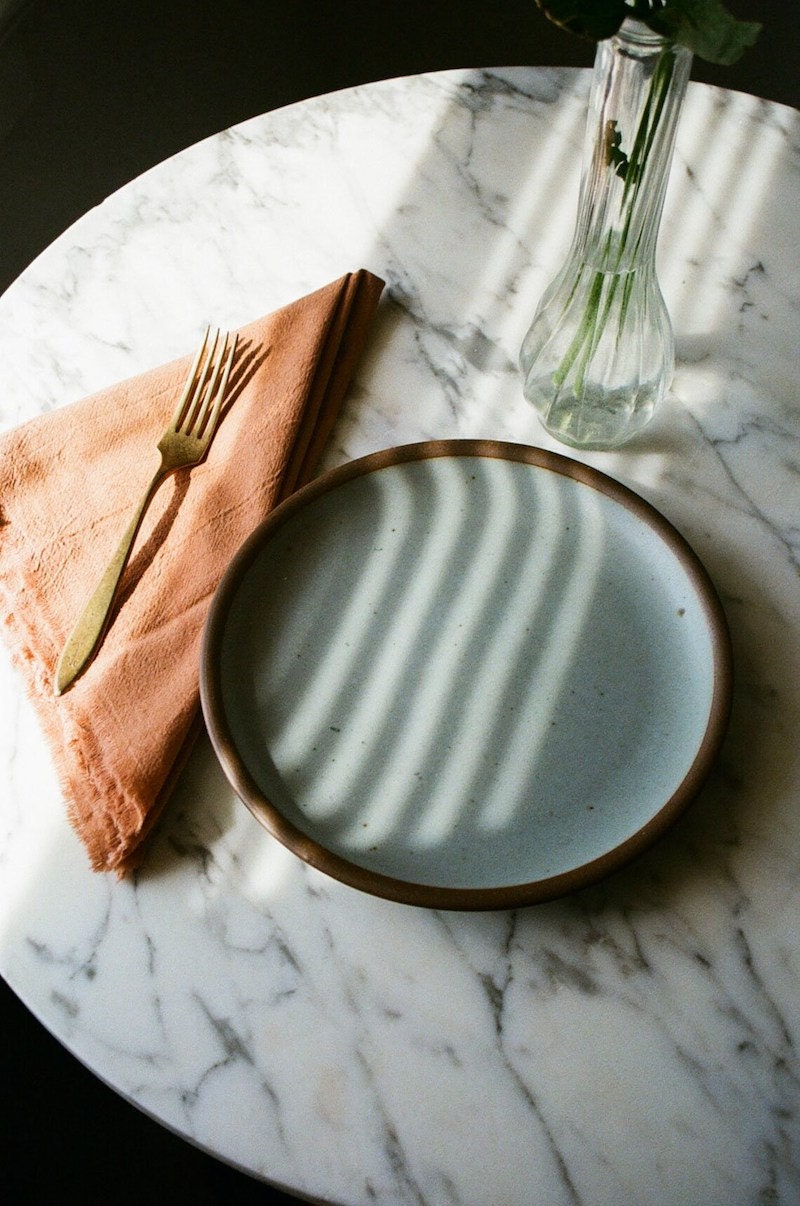 SHOP: Gauze napkins from Rosemarine Textiles, $68 for set of 4.
How to build a wedding registry on Etsy
Giving your guests the best wedding gift ideas is incredibly easy with Etsy Registry. Simply create your very own, personalized registry page, begin adding gift ideas for your guests, share the link, and sit back as they shop for some of the most thoughtful, most unique wedding gifts around.
Need help getting started with your wedding registry ideas? Check out our registry checklist below, then browse our curated collection of wedding registry must-haves compiled by Etsy editors based on brides' feedback, item ratings, and time-tested registry-building tips.
What to put on a wedding registry
Most often, couples include home decor and household items on their wedding registry as they set up their new life together. Whether you're moving into your first home together or refreshing a space to really lean into your one-of-a-kind couple vibe, your wedding registry must-haves will probably include some products for each room in your home. From the bedroom and bathroom to the kitchen and dining room, the best wedding registry ideas are both practical and personal. Think hand-thrown ceramic mugs for your morning cuppa together, a personalized heirloom cutting board you'll prep countless meals on, or a set of sumptuous sheets that only get better with time—just like your marriage.
Wedding registry ideas checklist:
Wedding registry ideas for the bedroom
1. Bespoke bedding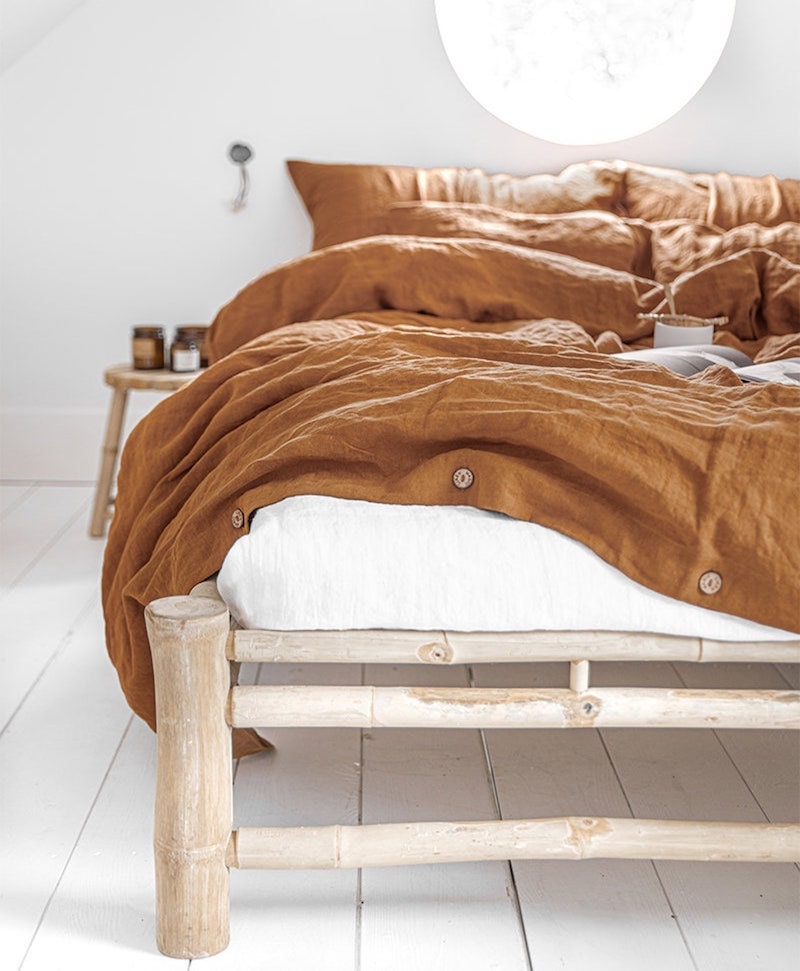 SHOP: Bedding set from Magic Linen, from $210
Newlyweds take note: It's time to upgrade that old sheet set. For the ultimate good night's rest, there's nothing more dreamy than a bed made with smooth, soft linen bedding—particularly when it's crafted to order in the colors and dimensions of your choice. Shop the best wedding registry ideas for slumber-ready bedsheets and luxurious-yet-lived-in duvet covers.
2. Closet organization essentials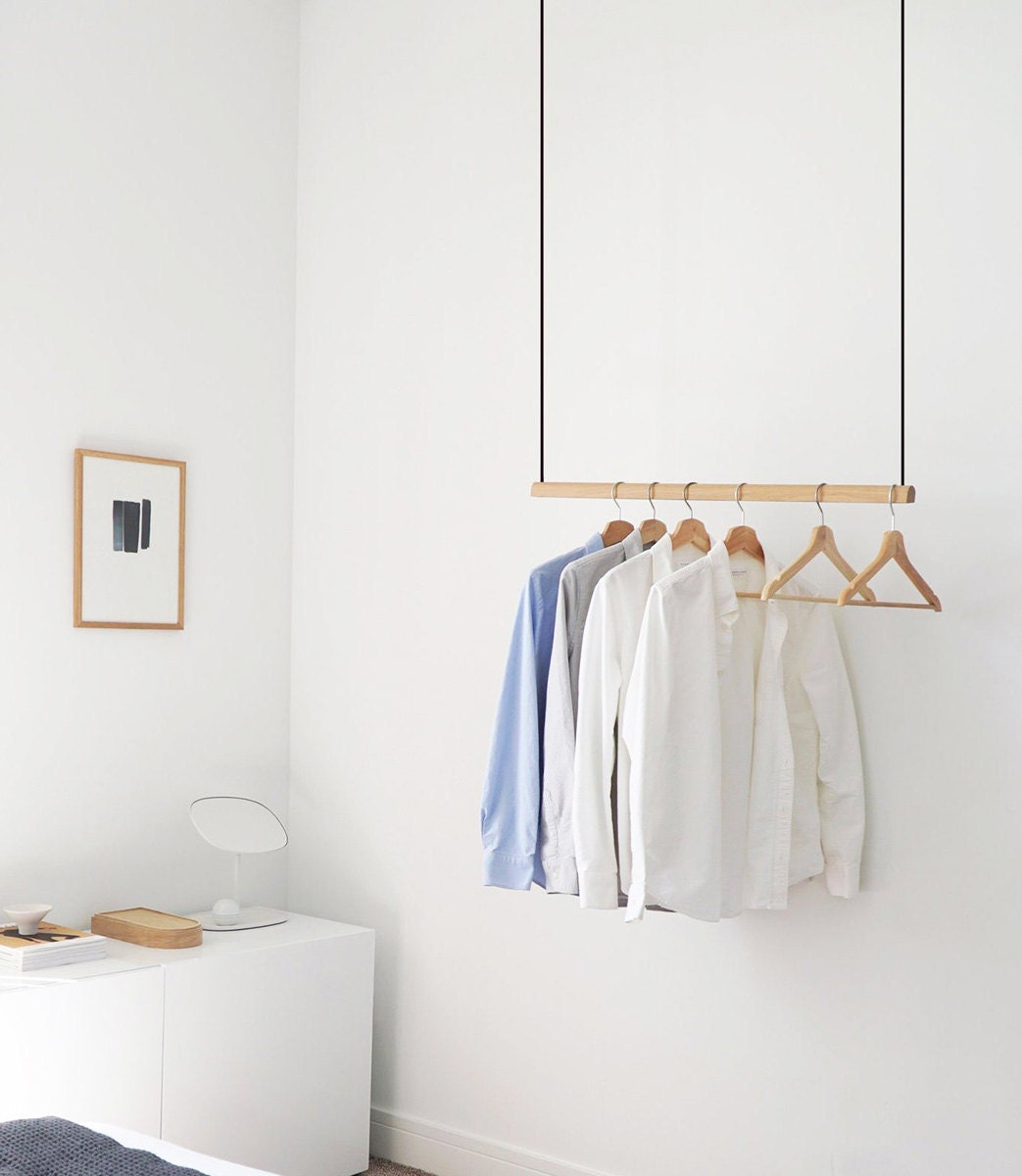 SHOP: Ceiling-mounted clothing rack from KROFT, $83
For those of us not blessed with bountiful closets, suspended clothing racks, floating shelves, and valet wall hooks offer simple, stylish solutions for hanging up freshly pressed Oxfords and summery straw hats. Shop clothing storage.
3. Sleek jewelry holders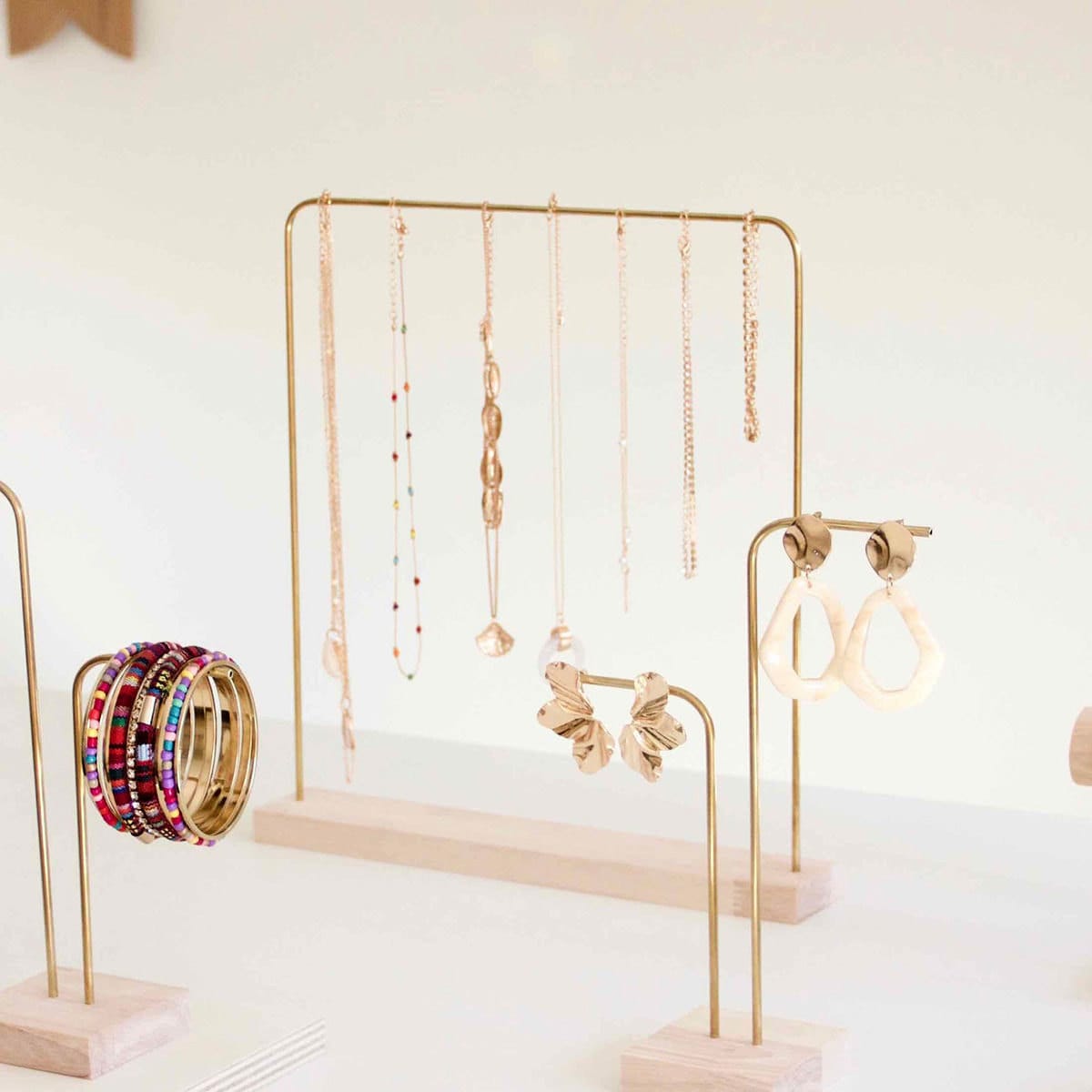 SHOP: Jewelry display from Makk Design, from $38
With minimalist wood and brass jewelry displays, neatly organizing necklaces, earrings, and rings has never been so easy—or so aesthetically pleasing. Shop the best jewelry boxes on Etsy.
4. Natural blankets and pillows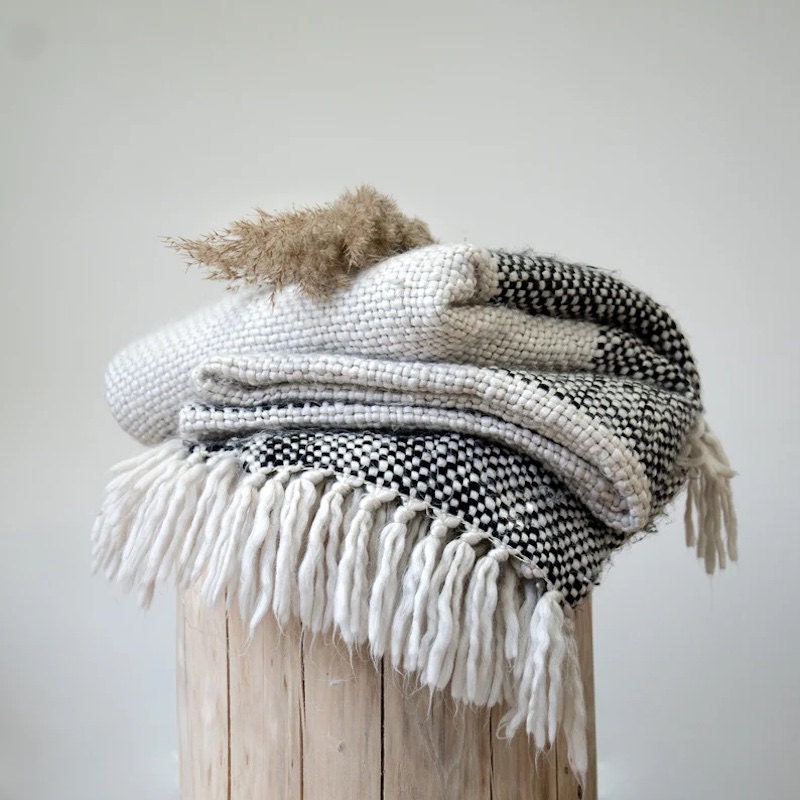 SHOP: Chunky knit throw from Coultura, $70
Who can resist snuggling up among hand-woven throw pillows and textured wool blankets? Go for neutral tones to reinforce the earthy feel. Get started with these picks for the best blankets.
5. A bright laundry bag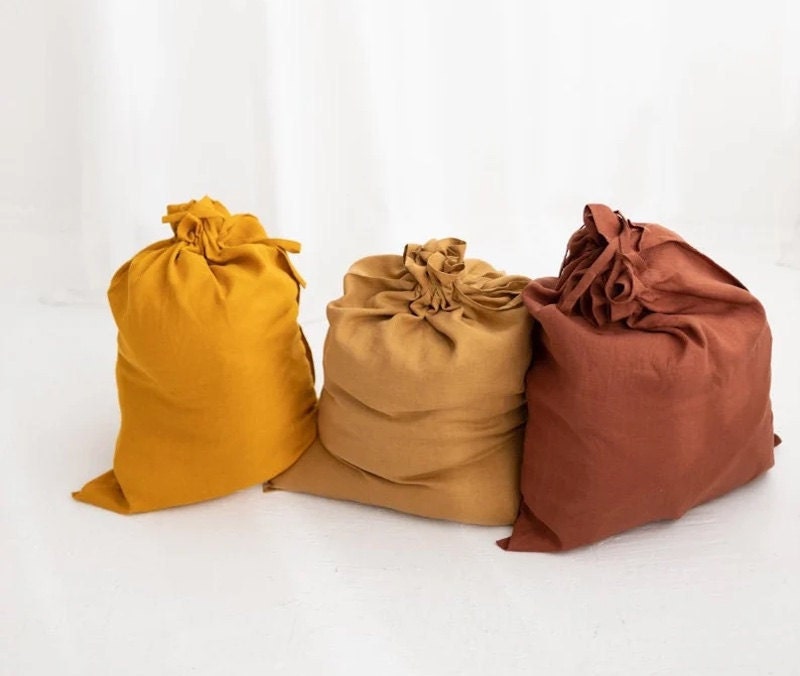 SHOP: Linen laundry bag from Sand Snow Linen, $39
Doing the wash hardly feels like a chore when dirty clothes are stashed in a cheerful linen bag that's easy to tote to the laundry room. Shop laundry bags.
Unique wedding registry ideas for the bathroom
6. Elevated hardware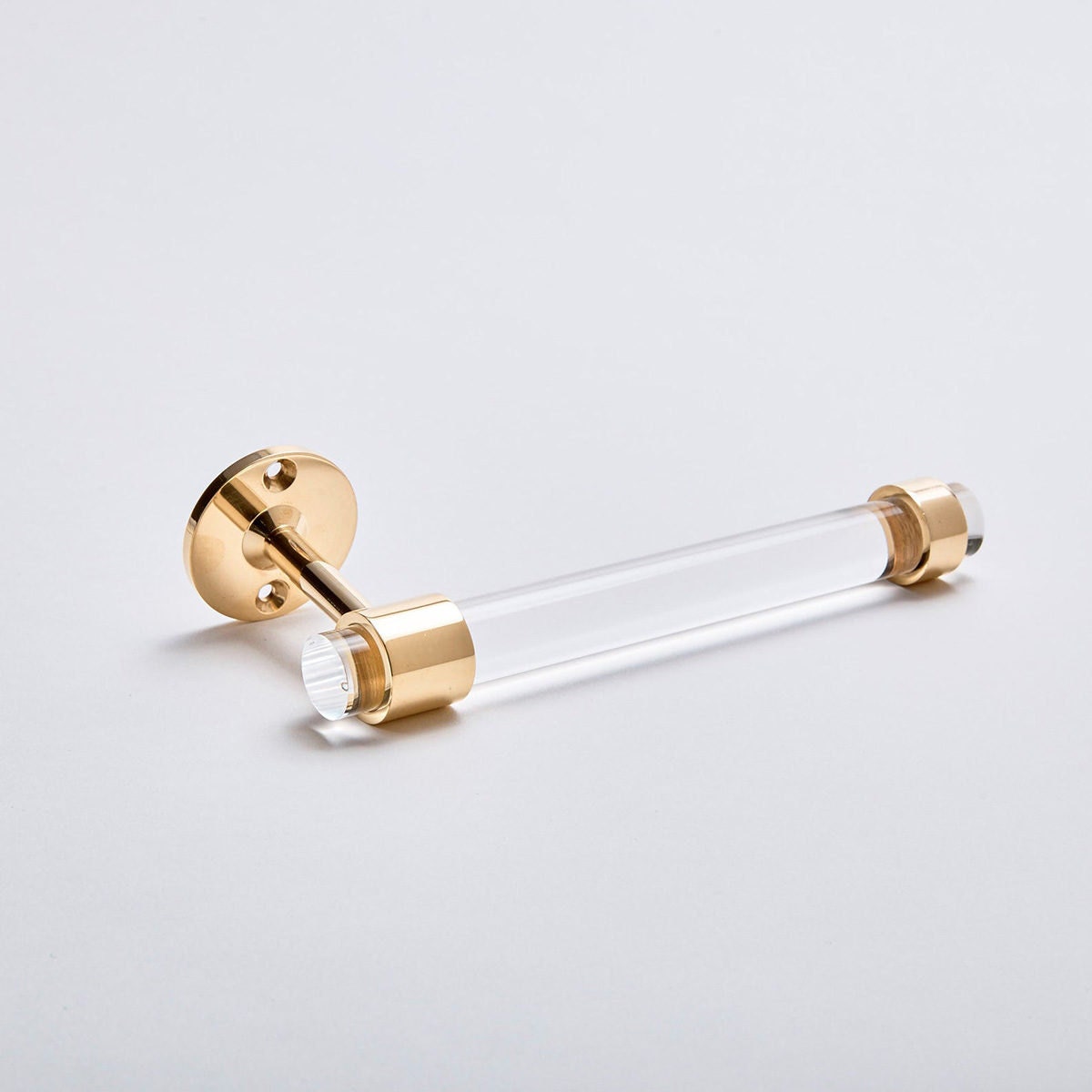 SHOP: Lucite holder from Lux Holdups, from $65
Stylish lucite towel bars, drawer pulls, robe hooks, and door handles are glam enough for a high-end hotel, but accessible enough in price to make the must-have registry list. Not to mention they make for an easy master bath upgrade. Shop lucite hardware.
7. Linen towels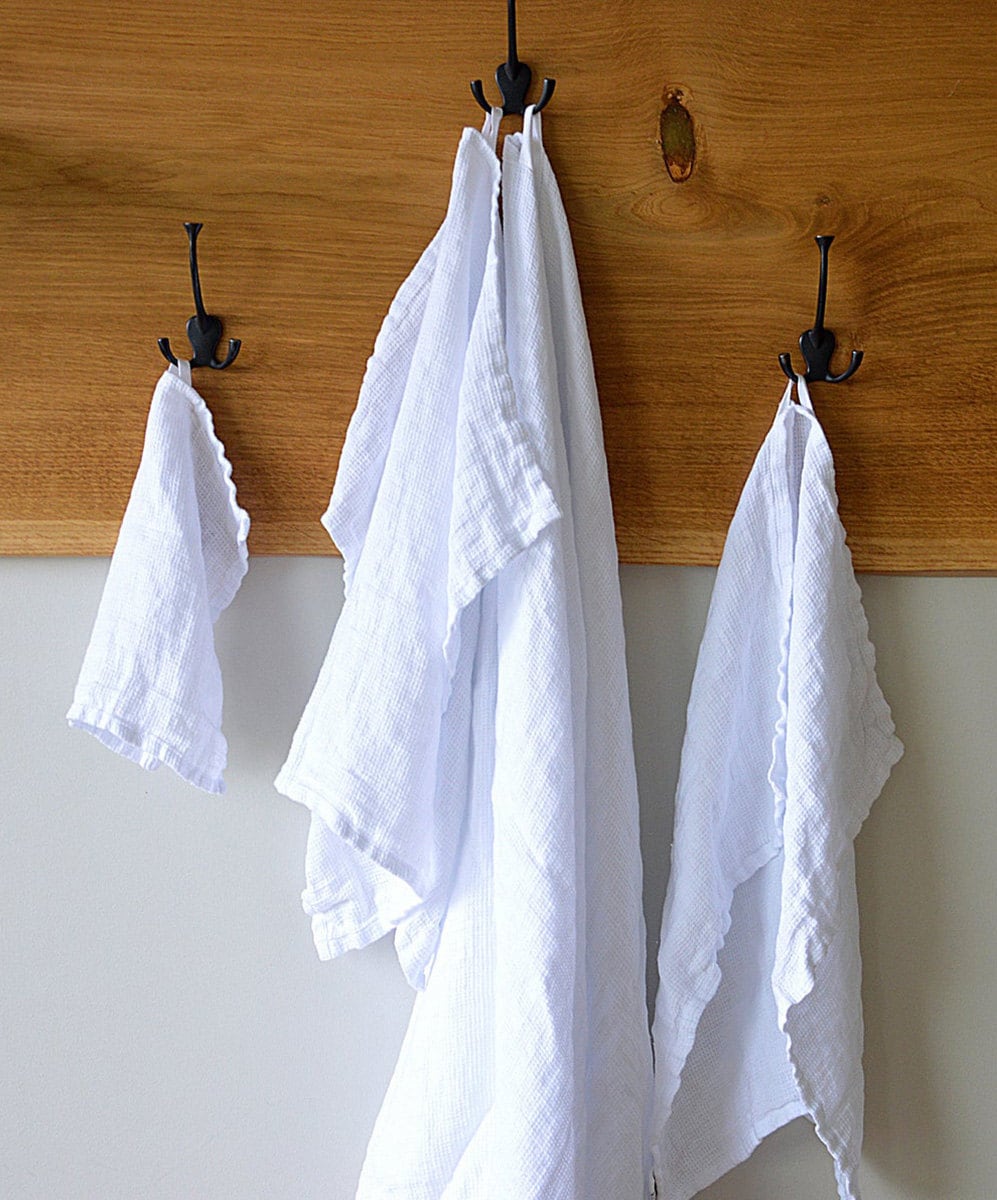 SHOP: Large waffle bath towel from Marupe Linen House, from $19
Unlike the ordinary plush kind, linen bath towels, which are available in medium- and heavy-weight flat-weaves and waffle-textured styles, actually get better with time. Mark off your wedding registry checklist with our picks for the best towels.
8. Hand-poured concrete catchall trays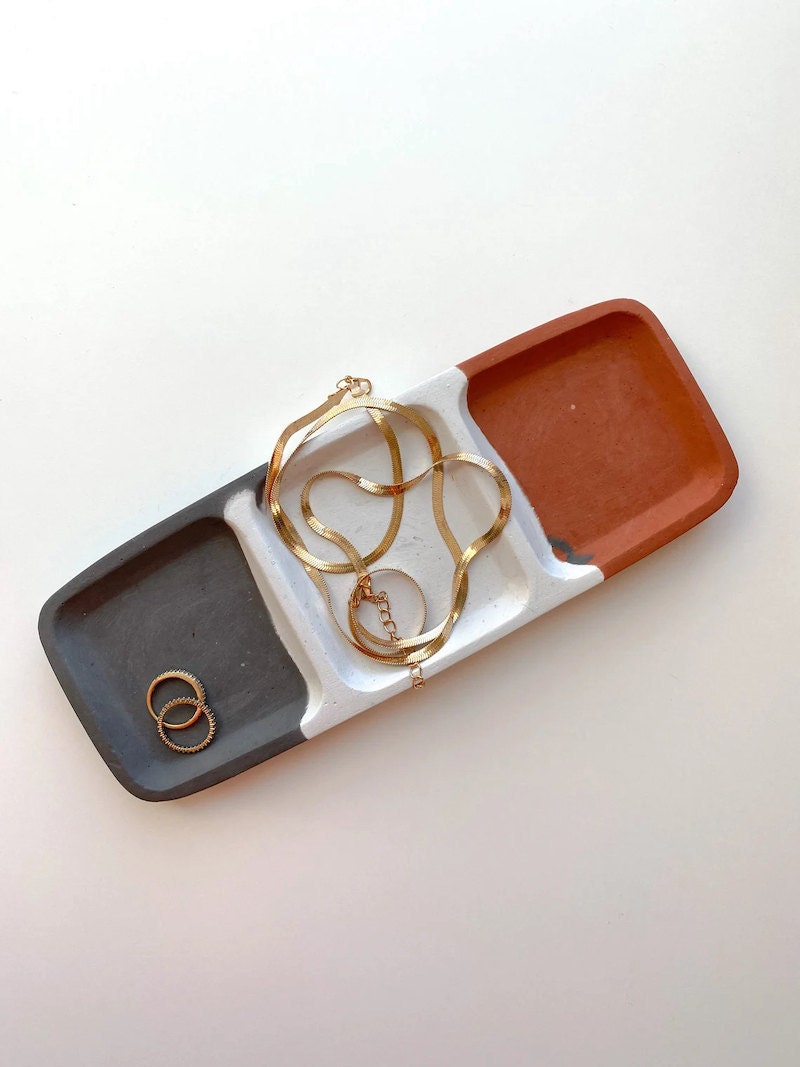 SHOP: Concrete catchall tray from Tara Jayne Designs, $25
Streamline a busy morning routine with modern, minimalist (and topple-proof) concrete trays, which can cover every sink-side necessity from a place to put the soap to a handy spot to rest a watch. Shop unique bathroom soap dishes.
9. A rustic bath caddy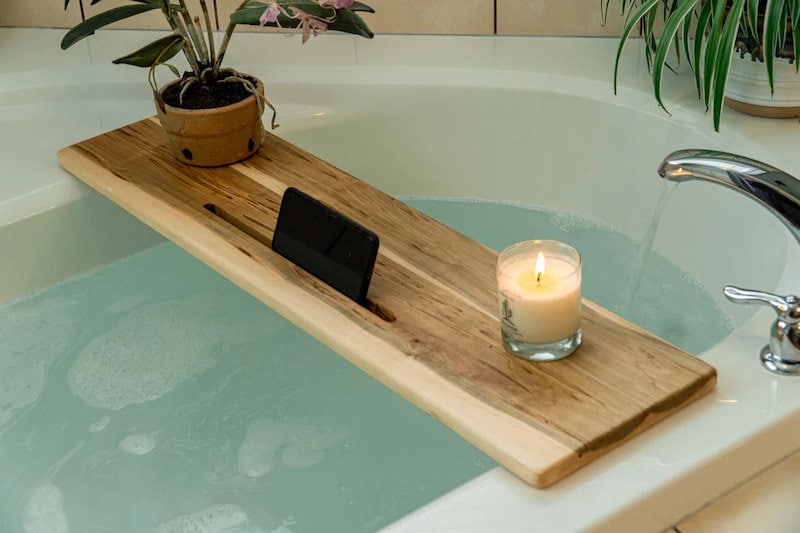 SHOP: Bath caddy from Redhead Woods, from $101
Reclaimed wood bath caddies should come with a word of warning for tub worshipers: May cause pruney skin from indulging in your evening soak for hours on end. Shop tub caddies.
10. Display-worthy storage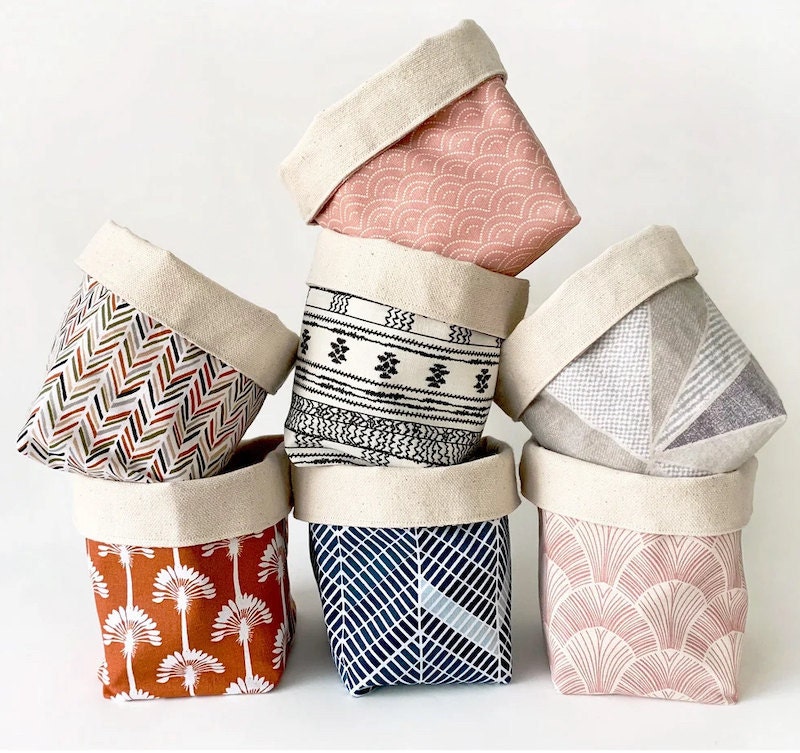 SHOP: Reversible canvas baskets from Apoca Wear, from $7
Perfect for storing bath products and linens in style, these whimsical, all-purpose baskets have simple, playful patterns that reverse to a clean natural canvas if preferred. Shop storage baskets.
Wedding registry must-haves for the dining room
11. Elevated everyday tableware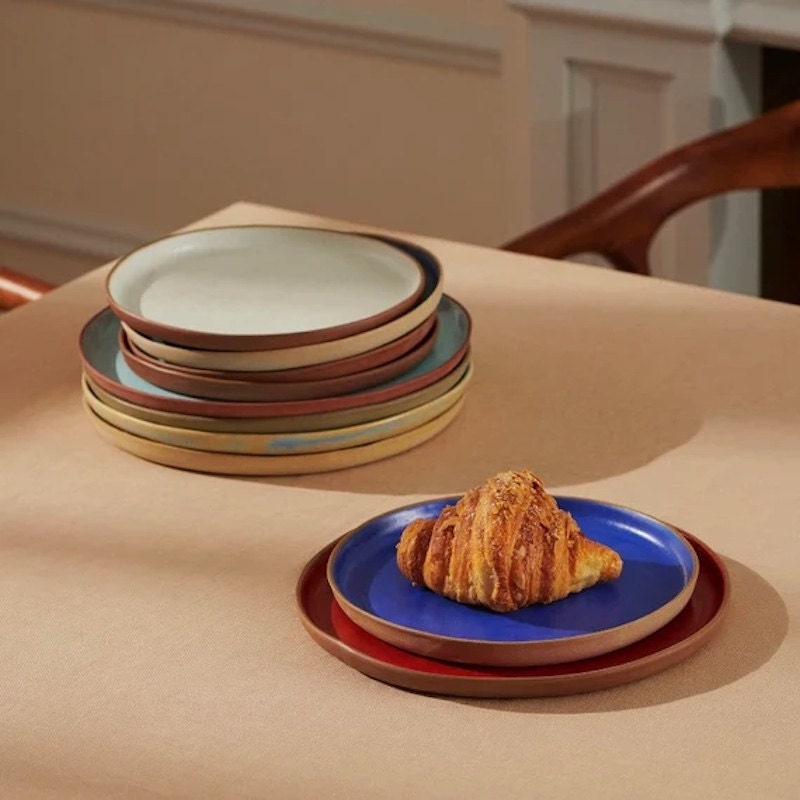 SHOP: Ceramic plates set from Epalladio Ceramics, $83 for two
A set of elegantly understated dinnerware is made even more beautiful with the organic variations, indentions, and shapes that result from the hand-crafting process. Shop ceramic dinner sets.
12. Minimalist serving pieces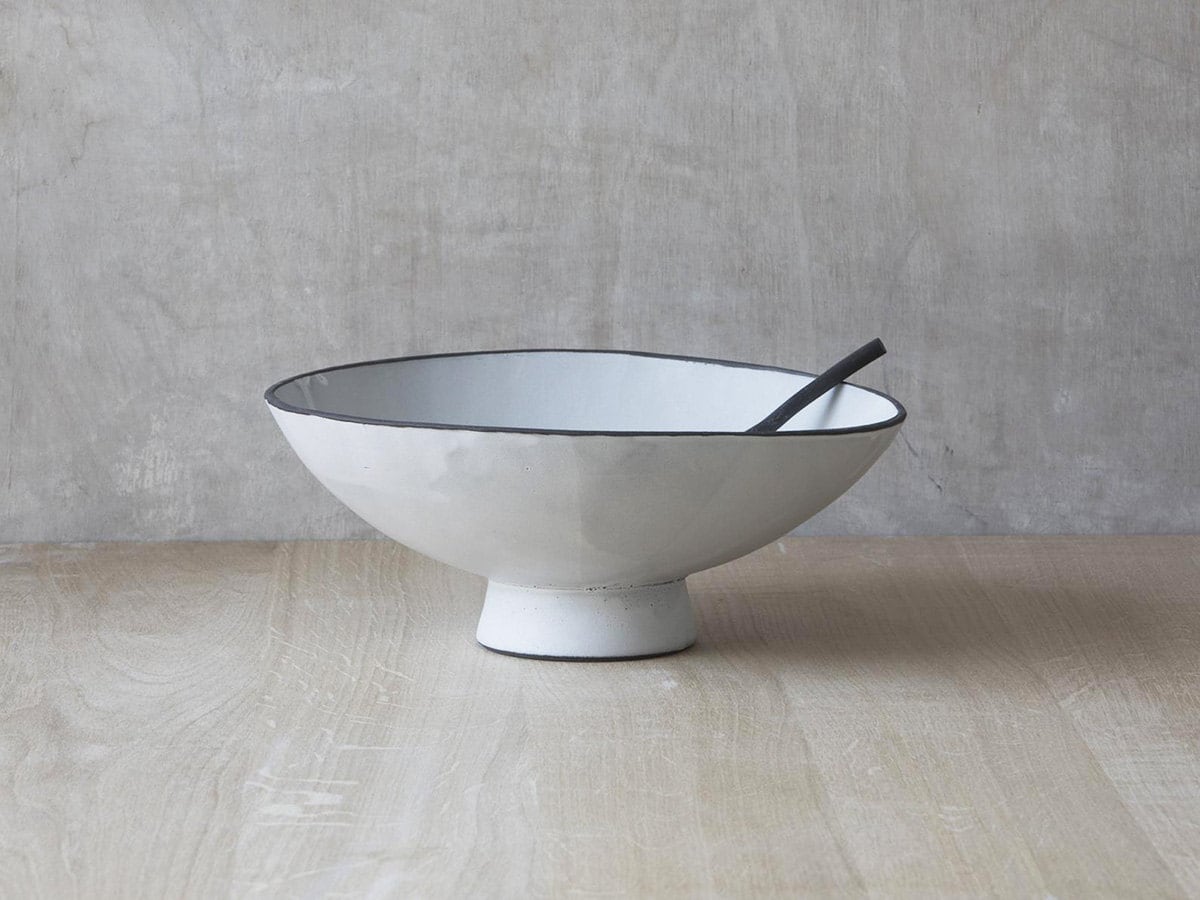 SHOP: Large pedestal bowl from 1220 Ceramics Studio, $145
Handsome, well-made serving bowls, trays, and platters look wonderfully attractive serving fresh fruits and hot soups, but they can also hold their own as a decorative centerpiece. Shop handcrafted serving dishes.
13. Wooden kitchen utensils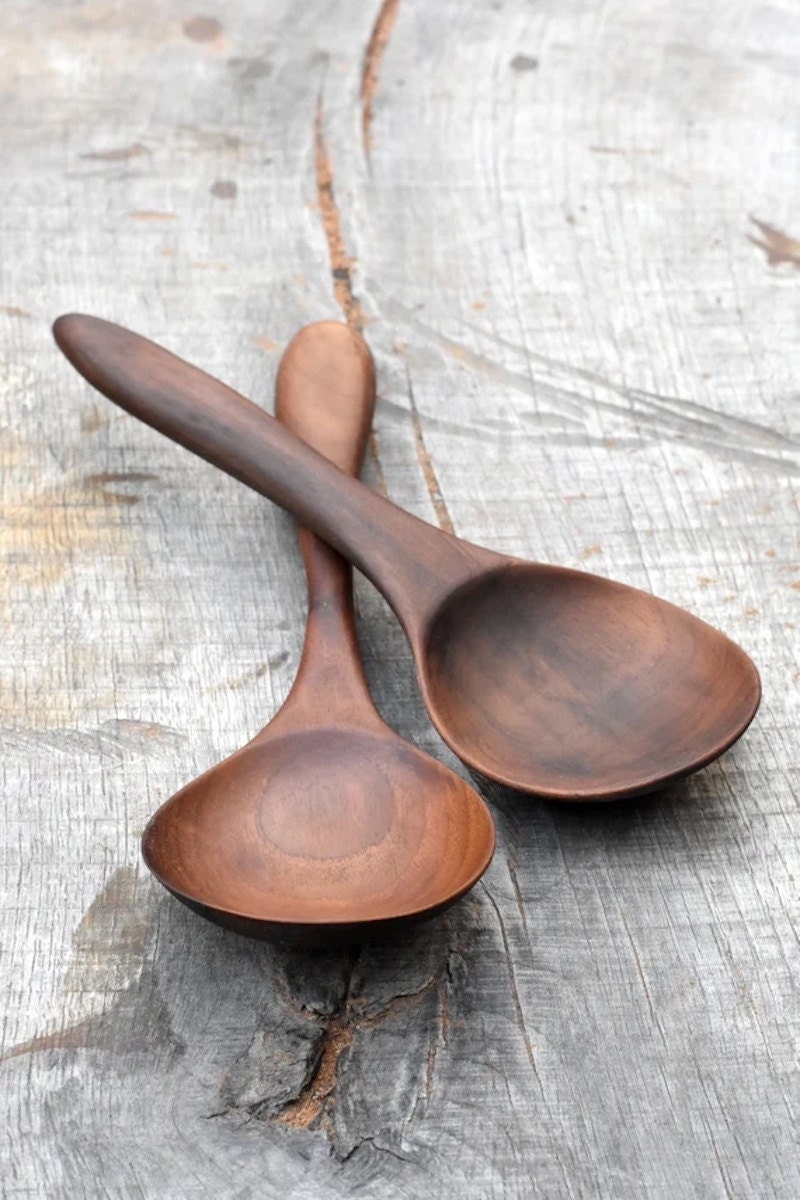 SHOP: Wooden serving spoon from Esen Woodcraft, from $78
There's something extra-romantic about rustic, hand-carved wood utensils that are consciously crafted to be preserved, enjoyed, and admired 'til death do you part. Shop kitchen utensils.
14. Hand-blown glassware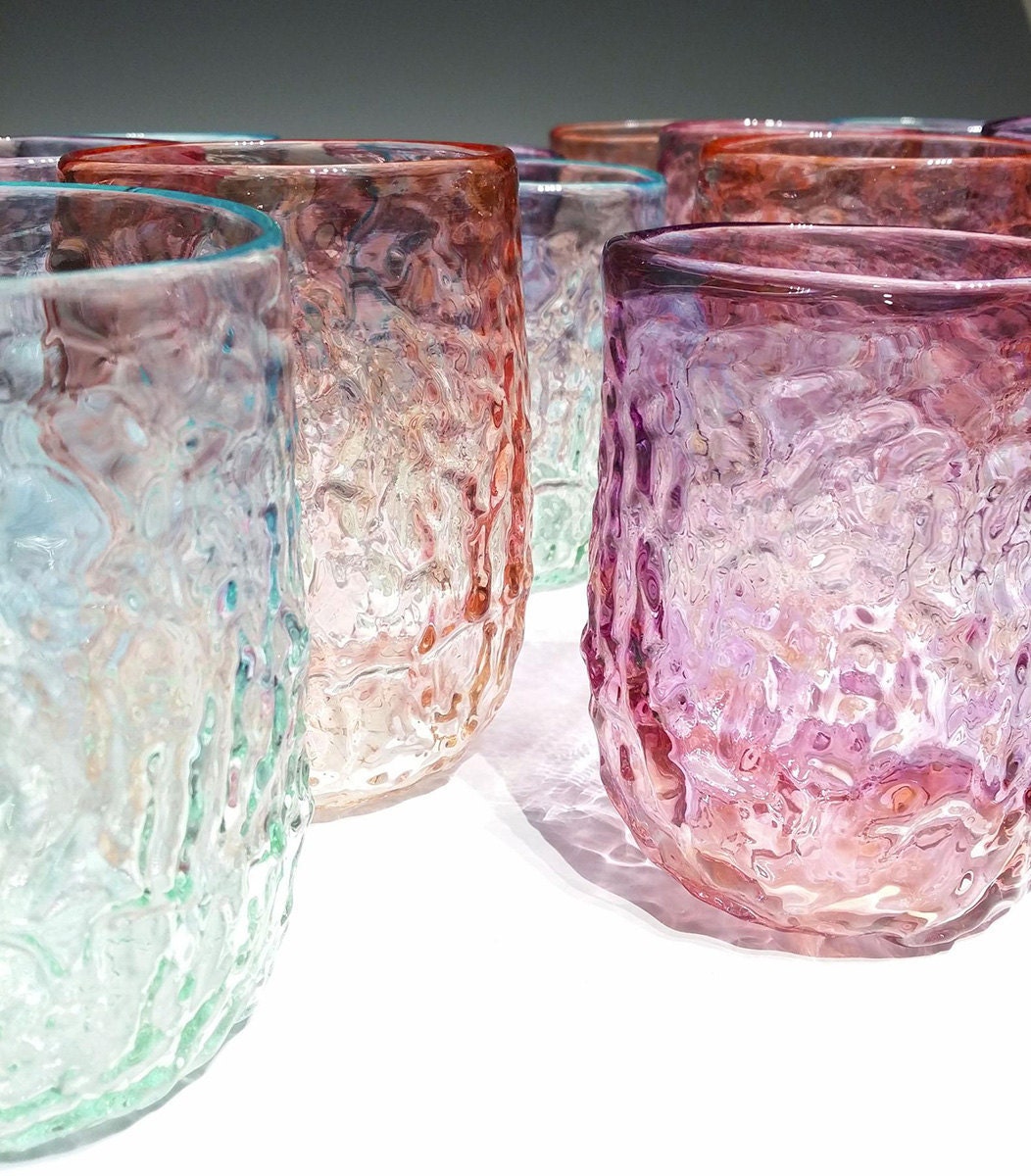 SHOP: Hand-blown glass from Avolie Glass, $35
Whether it's a piña colada or a coconut water, every sip from these two-tone, hand-blown tumblers will stir up relaxing honeymoon vibes. Shop unique glassware.
15. Party plates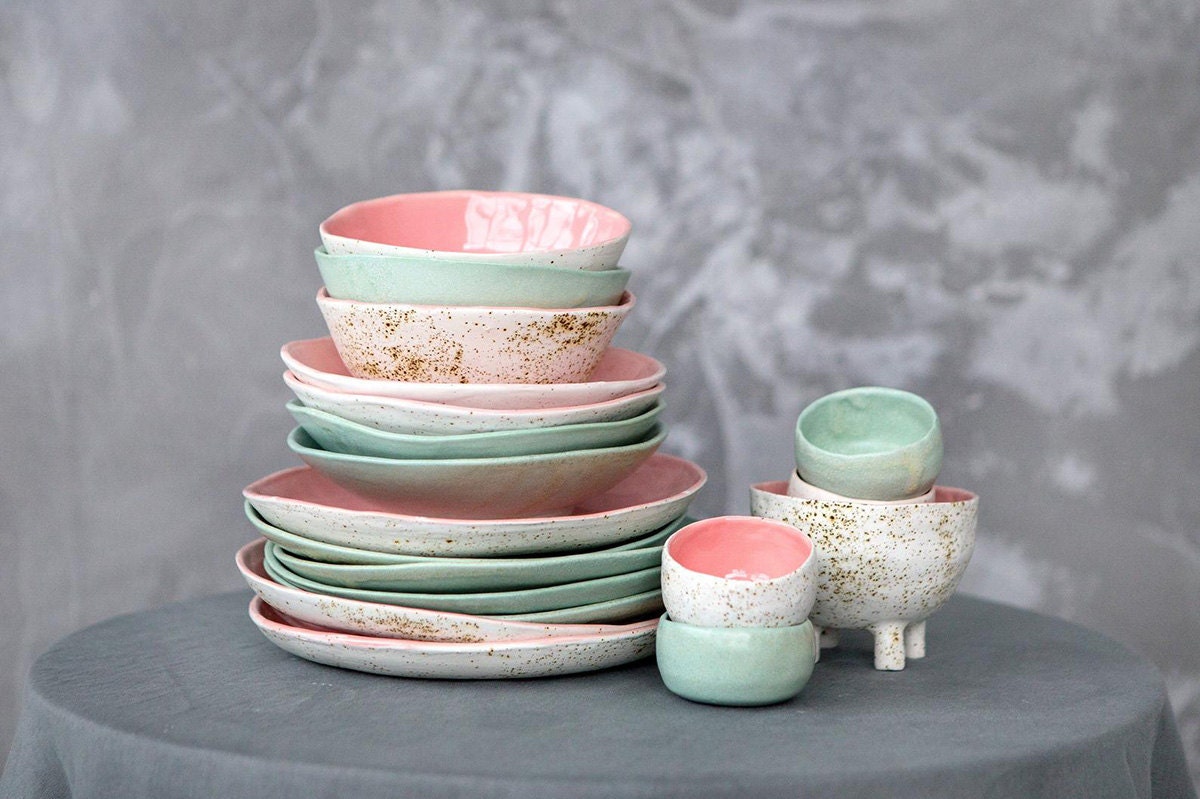 SHOP: Dinnerware set for 4 from Mr. Bowl Ceramics, $680
The "good china" doesn't have to mean the kind that never sees the outside of a cupboard. Case in point? These wedding registry dinner sets, which are perfect for encouraging lighthearted conversation among guests. Shop colorful plates.
16. A vintage bar cart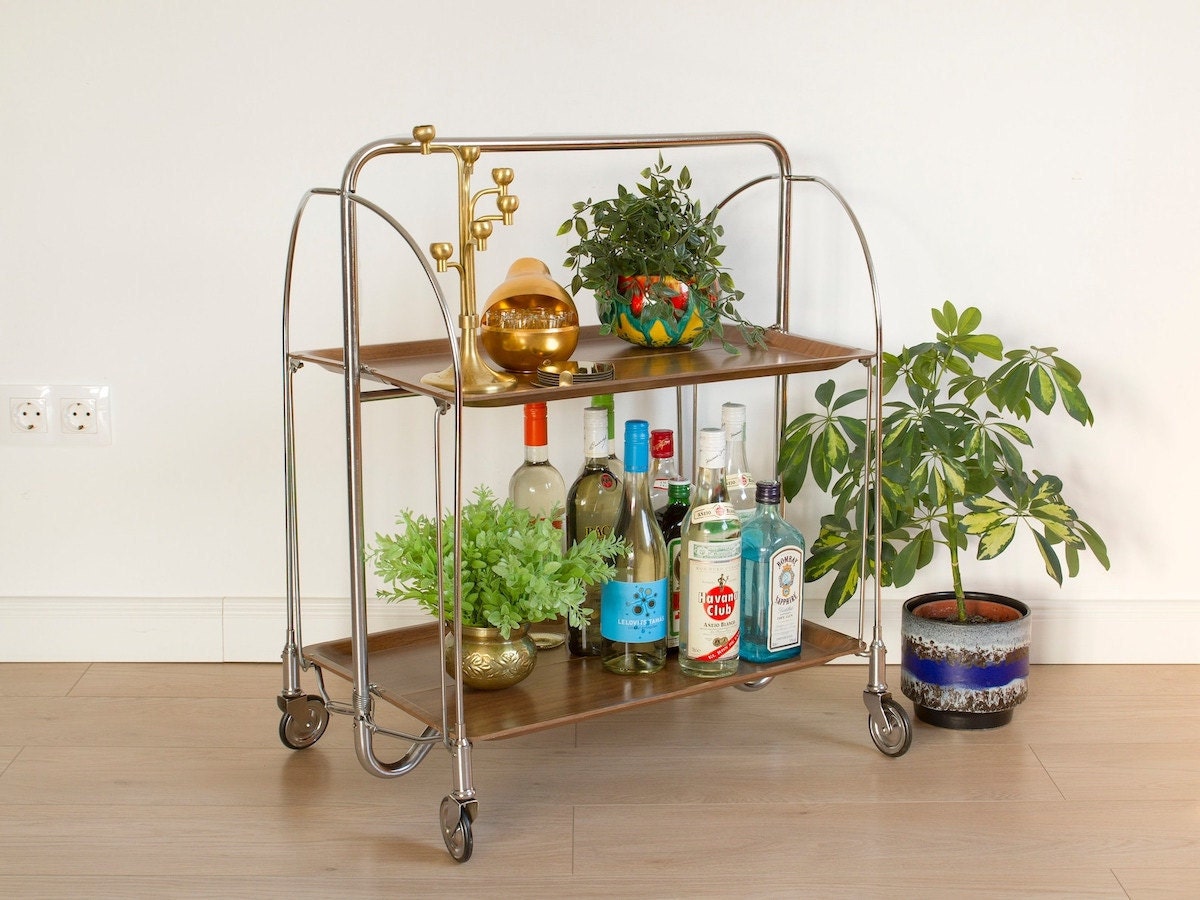 SHOP: Vintage bar cart from RetroCubeHome, $455
Incorporating a few pre-loved pieces into the home is always a classy move for a newly married couple. We're partial to a sharp mid-century bar cart, a small space–friendly solution for the duo who loves to host. Shop more home bar ideas.
17. Chic coasters and trivets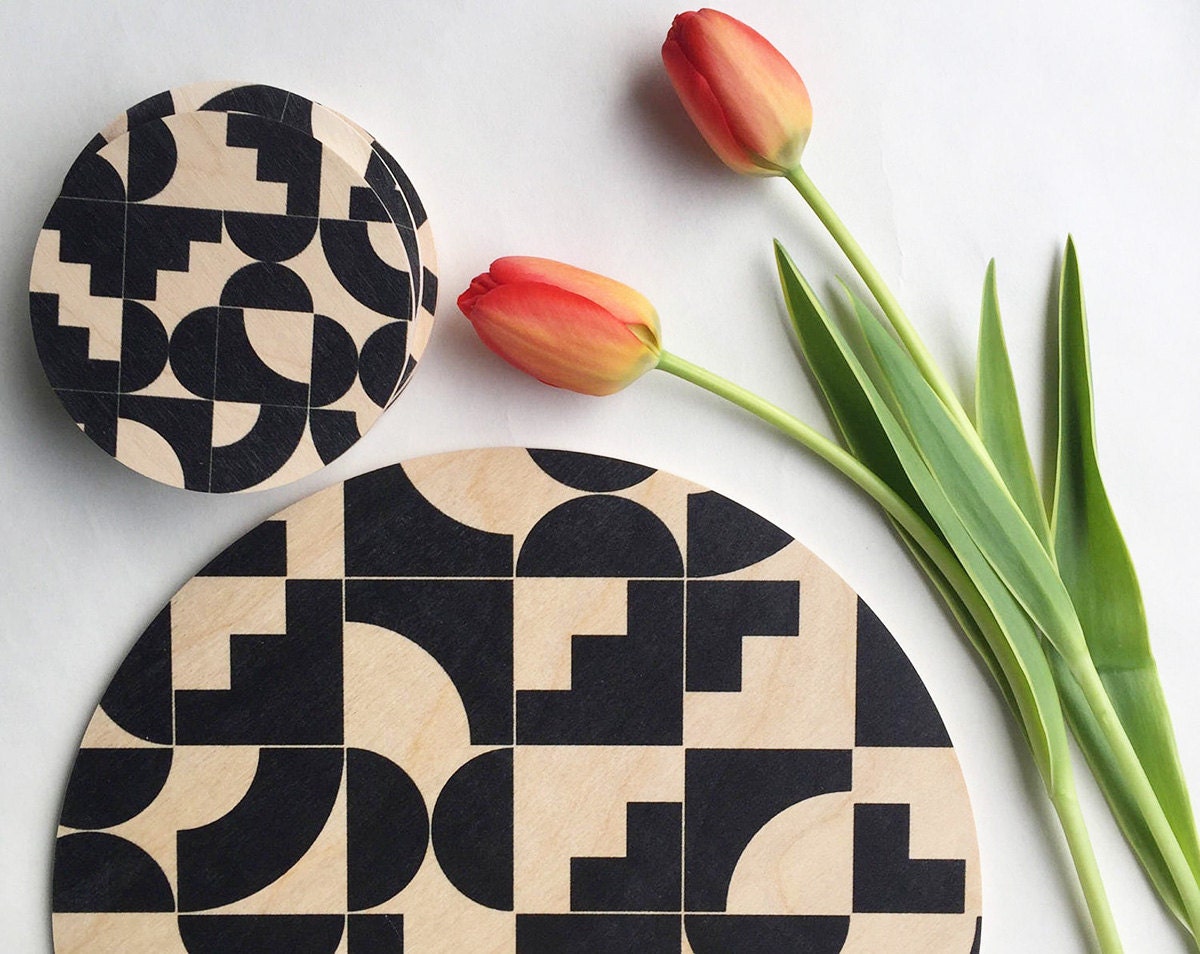 SHOP: Coaster and trivet set from Tramake, $62
Mod wooden trivets and matching coasters will dutifully protect precious tabletops from years of heat stains and water rings (and look good doing it, too). Add coasters to your must-have registry list.
18. Playful patterned table linens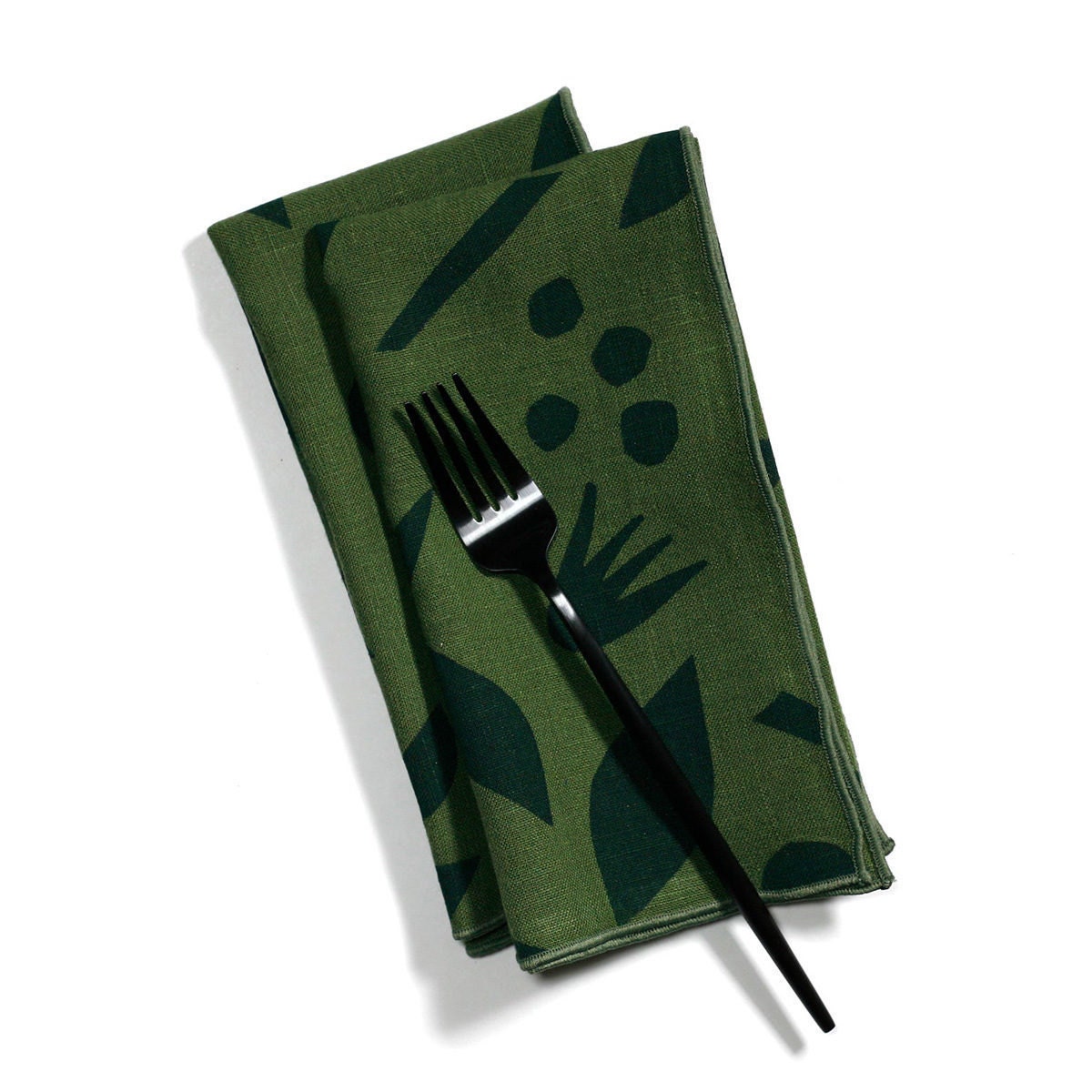 SHOP: Napkin set from Willowship, $36
Geometric cutout shapes on block-printed napkins, placemats, and table runners add a funky, graphic pop to any tablescape. Shop cloth napkins.
19. Sculptural trays and charcuterie boards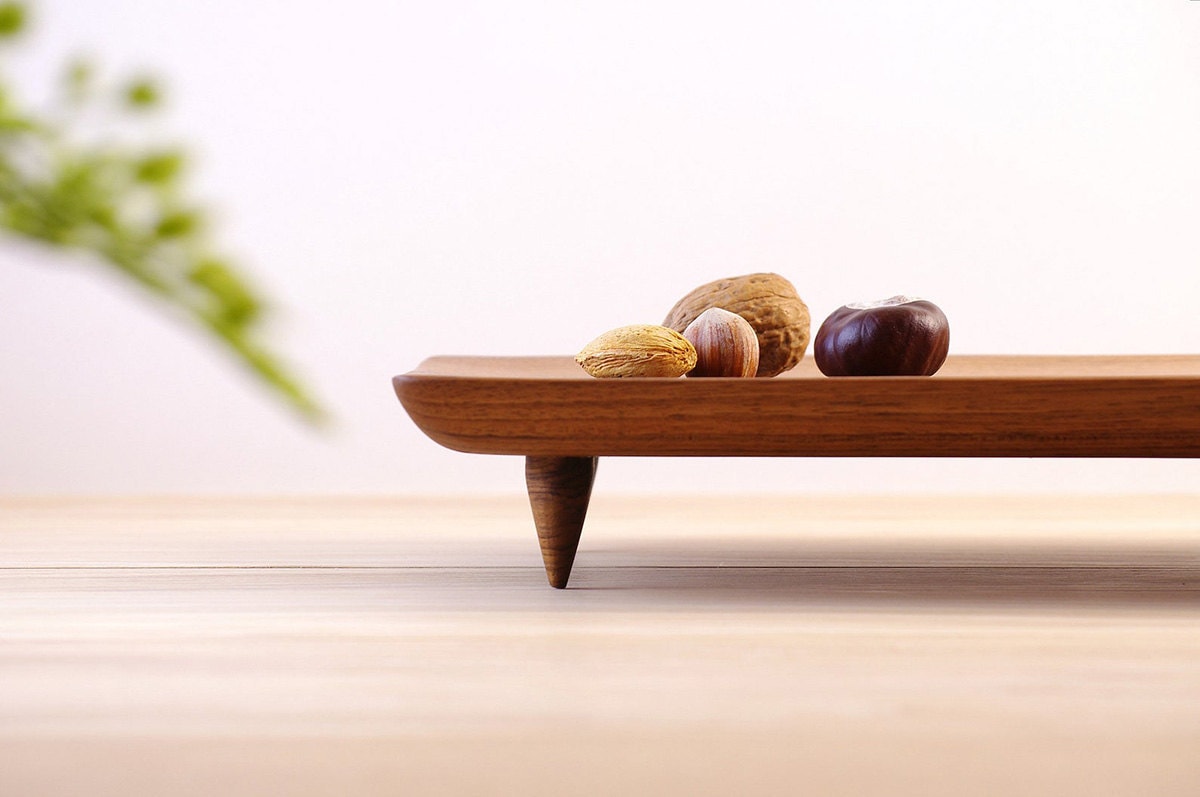 SHOP: Serving board from Michael Vermeij, $130
One easy way to instantly enhance a party spread? Arrange it on sleek handcrafted serving trays, fruit stands, and bread boards. Shop charcuterie boards.
20. Brass bottle stoppers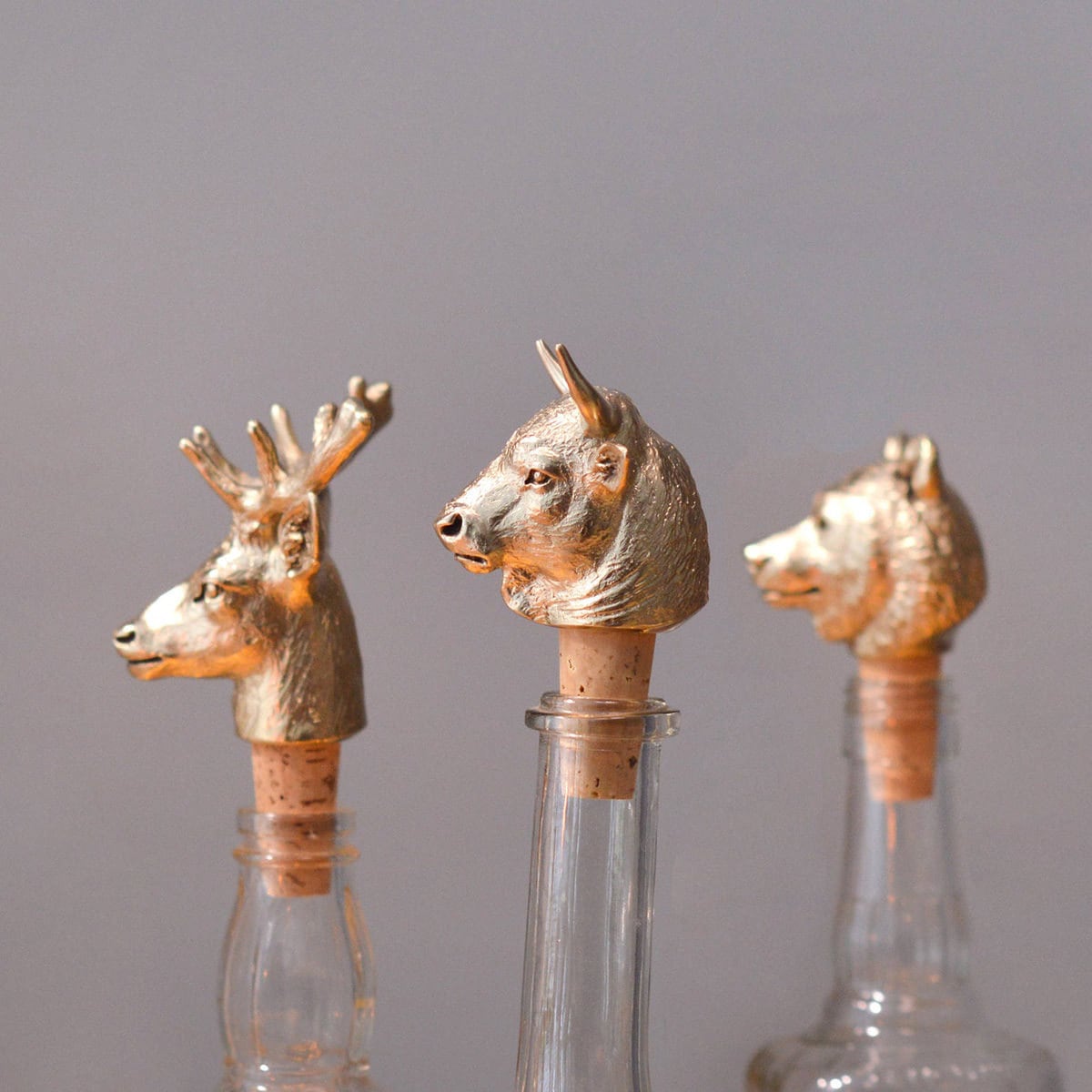 SHOP: Set of 3 brass animal head bottle stoppers from Masterskaya1717, $268
Couples who like to keep the spirits flowing can preserve the good times with statement-making bottle stoppers. Shop more creative home bar ideas for your wedding registry.
Practical wedding registry ideas for the kitchen
21. Cooking essentials with character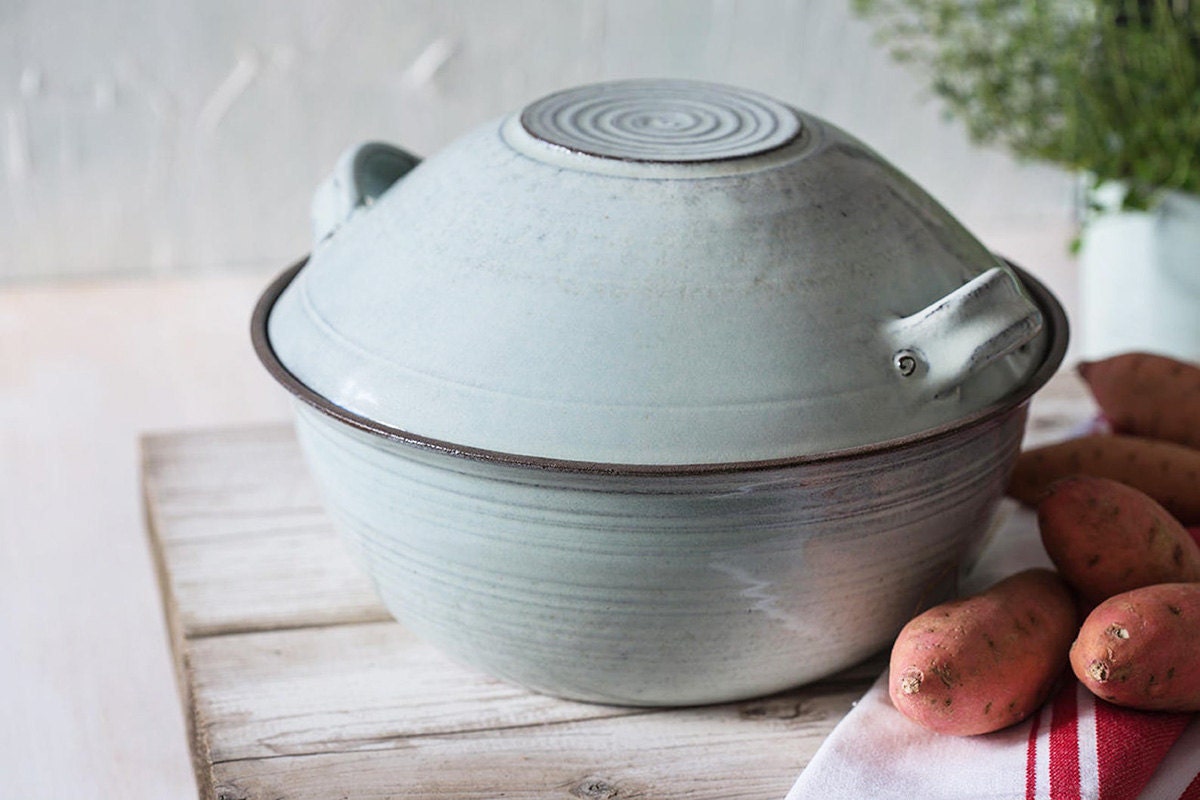 SHOP: Ceramic casserole from Sarit Ceramics, $200
Now's the time to double down on the kind of durable (and dishwasher-safe) bowls, casseroles, Dutch ovens, and serving dishes that will last through many happy years of bread-breaking. Shop bakeware.
22. A slim tablet stand for cooking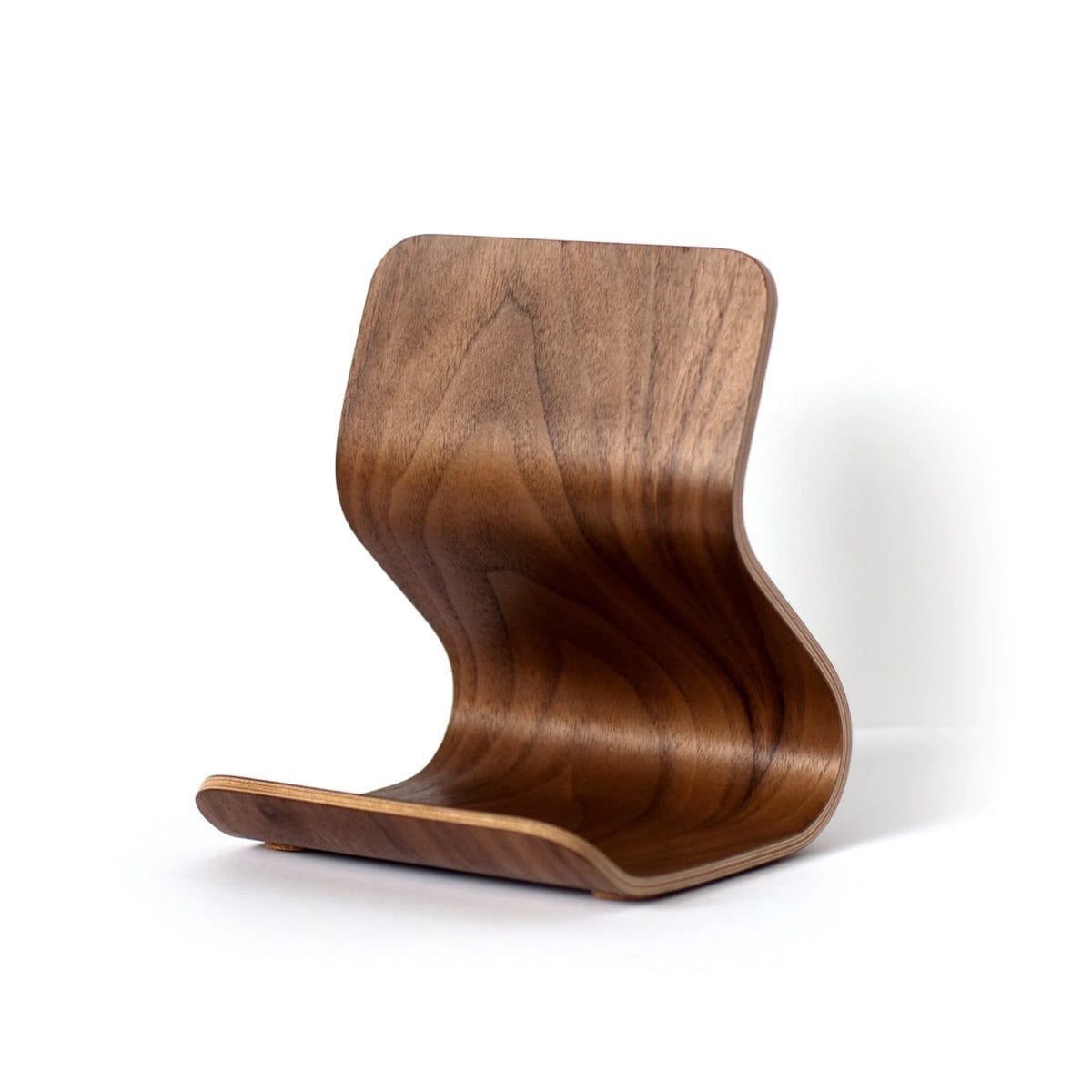 SHOP: Bent plywood tablet stand from Ciseal, $76
For couples who cook up romance by trying new cuisines, a wooden tablet stand with a clean, modern design is the ultimate kitchen assistant. Shop tablet stands.
23. Ceramic containers and more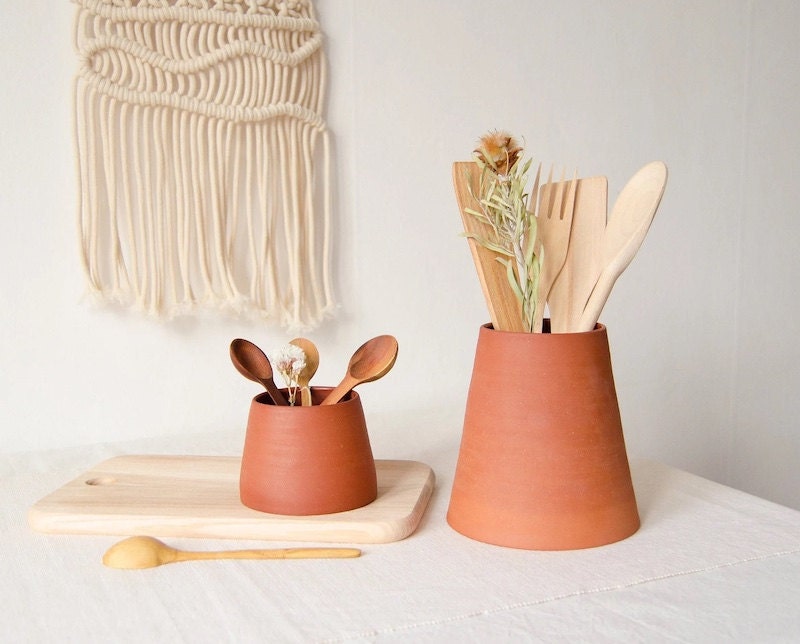 SHOP: Set of 2 utensil holders from Yurt Ceramics, $68
Add some flair to a nice, clean countertop with hand-thrown spice jars, salt cellars, and spoon rests bursting with decorative details. Shop more kitchen ceramics.
24. A custom pie plate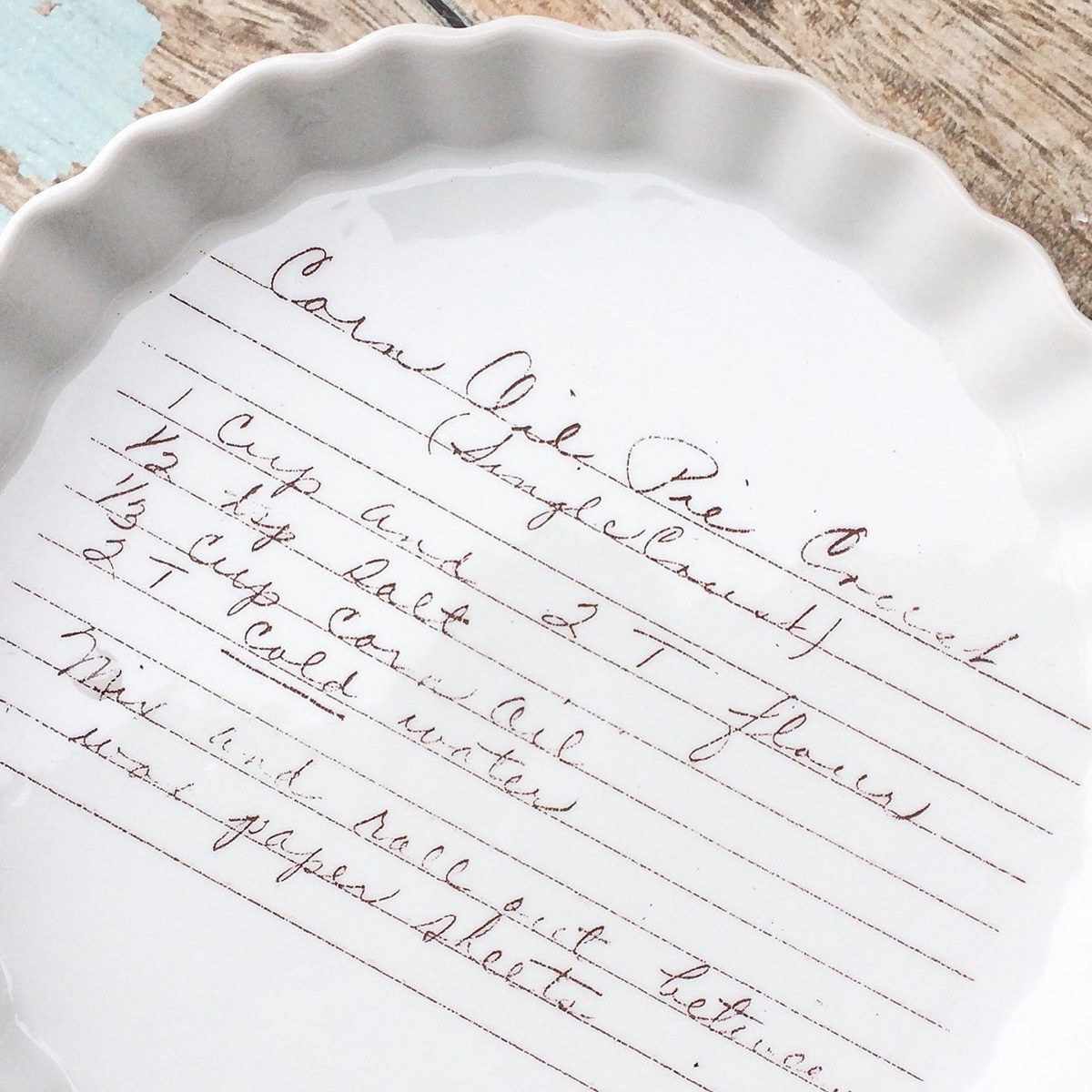 SHOP: Family recipe pie plate from Prairie Hills Pottery
When printed with the original, handwritten recipe of grandma's famous cobbler or cousin Rita's crowd-pleasing quiche, a personalized pie plate is an heirloom in the making. Shop custom recipe plates.
25. A modern mug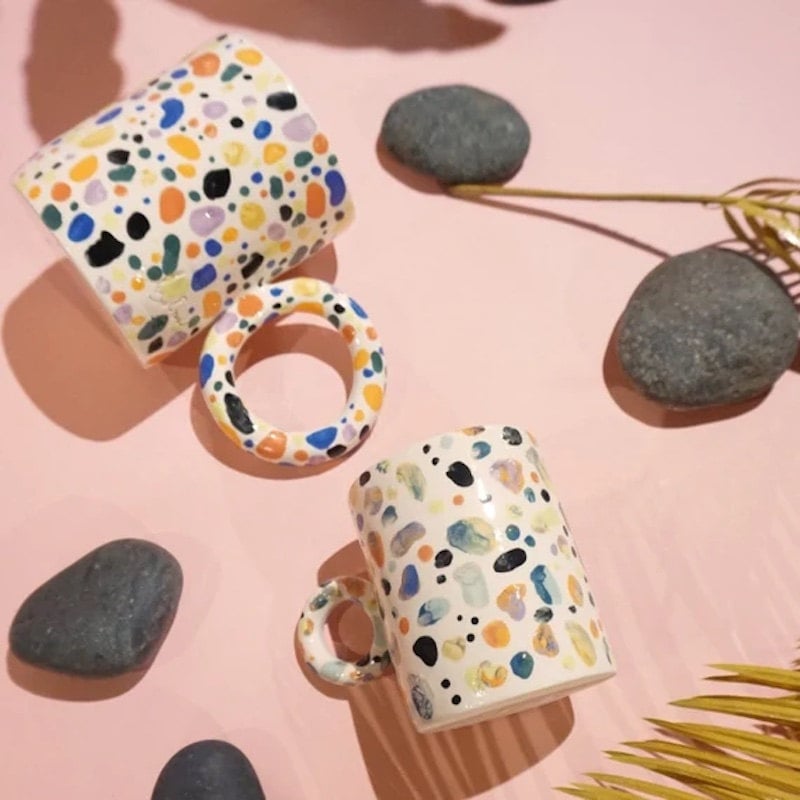 SHOP: Confetti ceramic mug from Lux Eros, $55
From celebratory confetti to modern marble motifs, matching ceramic mugs make married mornings that much better. Add one of these picks for the best mugs on Etsy to your wedding registry.
26. Minimalist kitchen must-haves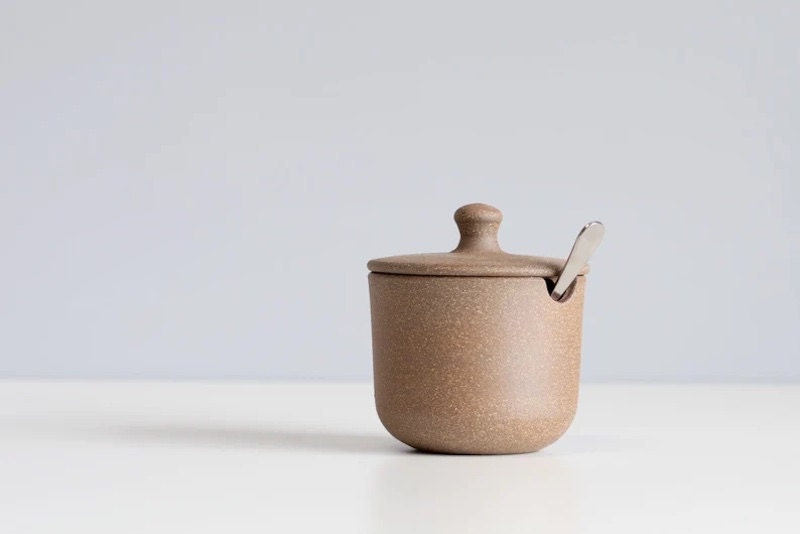 SHOP: Sugar dish from Sawyer Ceramics, $48
For tastes that tend toward the simple and refined, stoneware kitchen pieces in timeless, trend-proof natural tones will do the trick. Shop white canister sets.
27. Illustrated tea towels and kitchen linens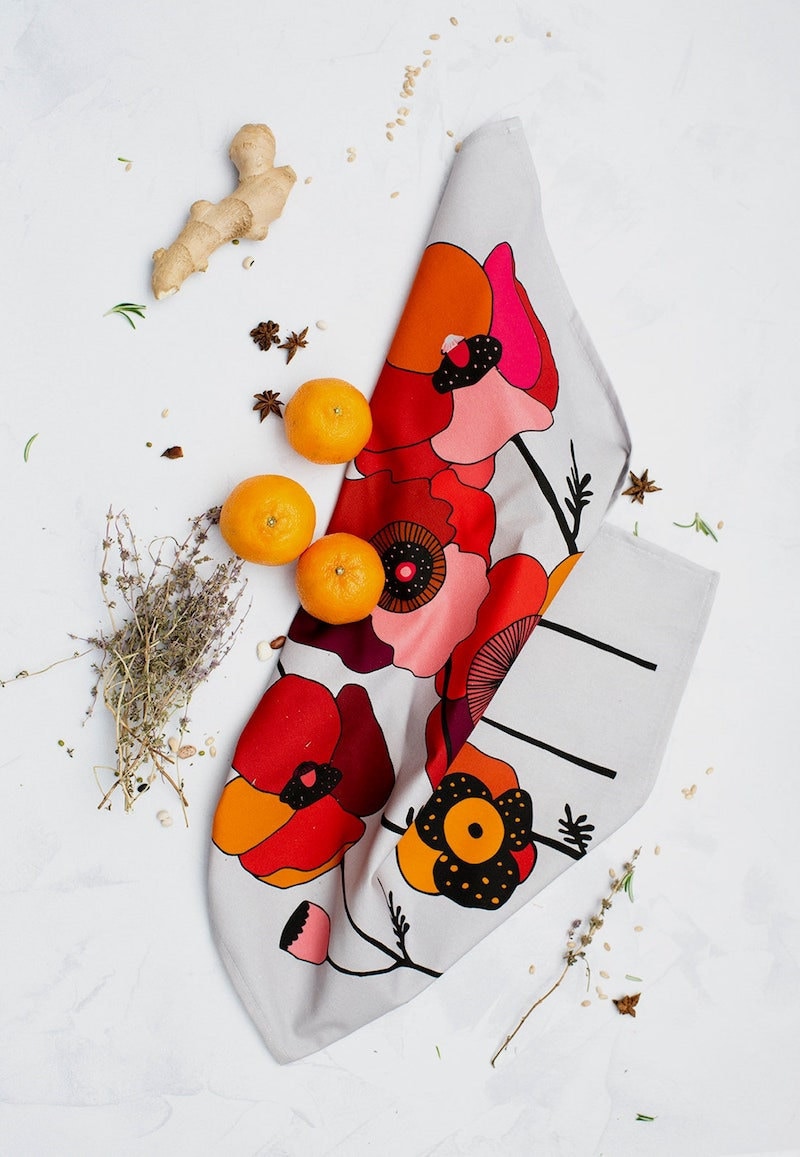 SHOP: Tea towel from Softer and Wild, $15
With kitchen textiles as vibrant and cheerful as these screen-printed styles, couples will find themselves spending lots of extra time at the stove. Browse more cheery kitchen textiles from this shop.
28. Distinctive details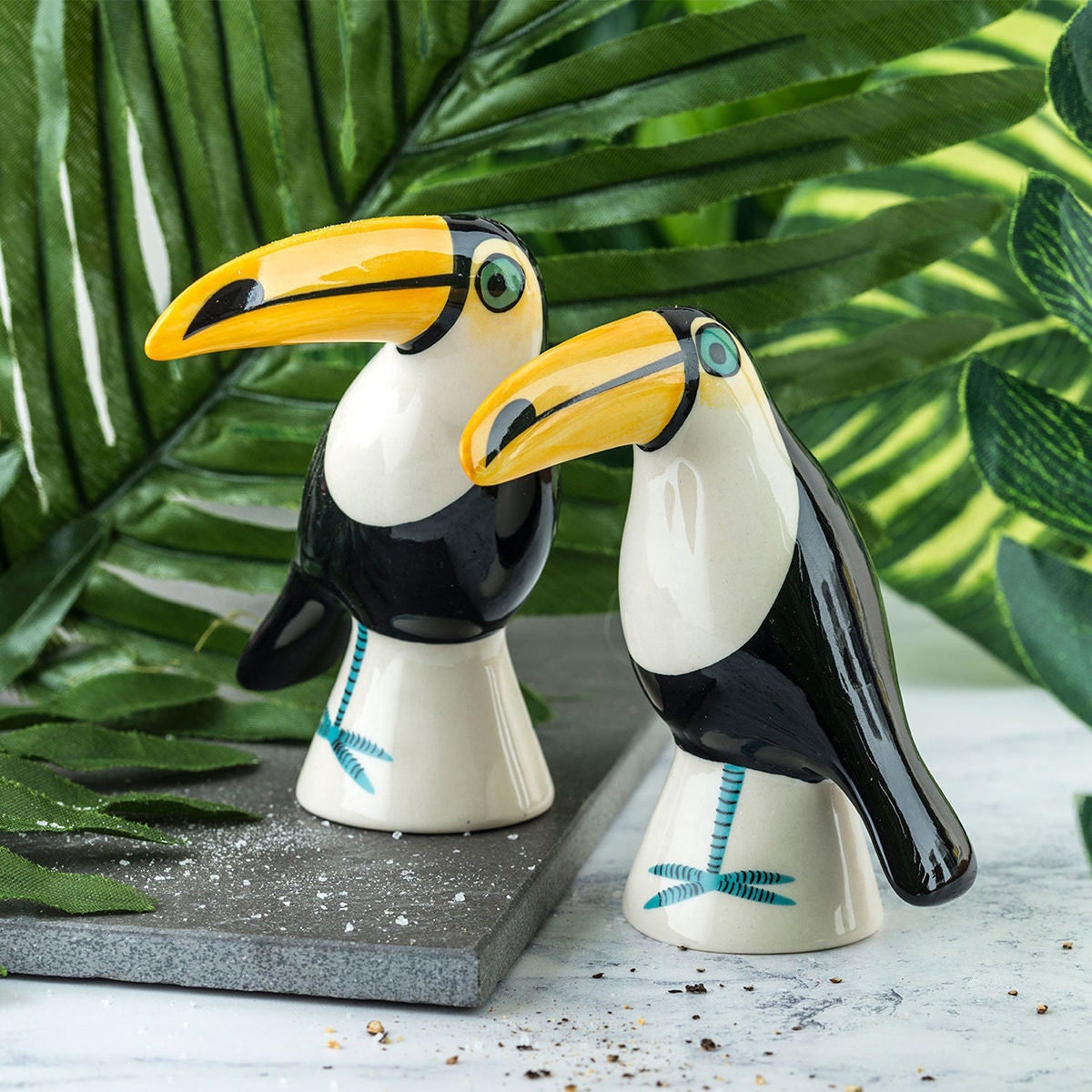 SHOP: Toucan salt and pepper shakers from Hannah Turner, $39
Of all the quirky animal-motif homewares out there (and there are more than you may think), our favorites might have to be these salt-and-pepper shakers, which come in a playful parade of peacocks, puffins, tigers, and toucans.. Shop salt and pepper shakers.
29. Heirloom-quality utensils
SHOP: Measuring spoons from Beehive Handmade, $40
Perfect for whipping up warm memories in the kitchen, heart-shaped spice spoons and embellished pewter spreaders and scoops add a dash of whimsy to everyday home-cooked meals. Shop measuring spoons.
30. Practical cotton totes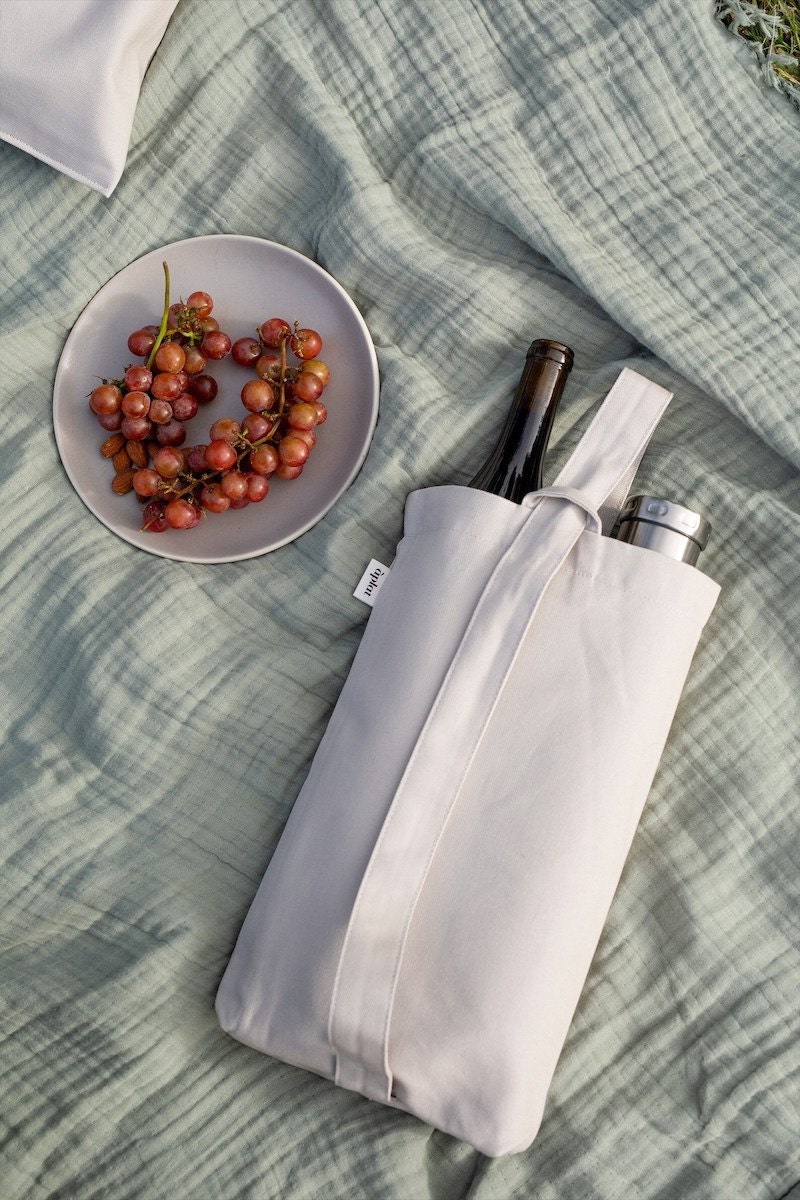 SHOP: Two bottle tote from AplatTote, $60
Reusable cotton totes make an attractive, earth-friendly alternative to tossing wine bottles in a plastic bag—or worse, lugging a steaming casserole dish to and from the picnic between sauce-stained oven mitts. Shop practical-and-pretty tote bags.
31. State-shaped cutting boards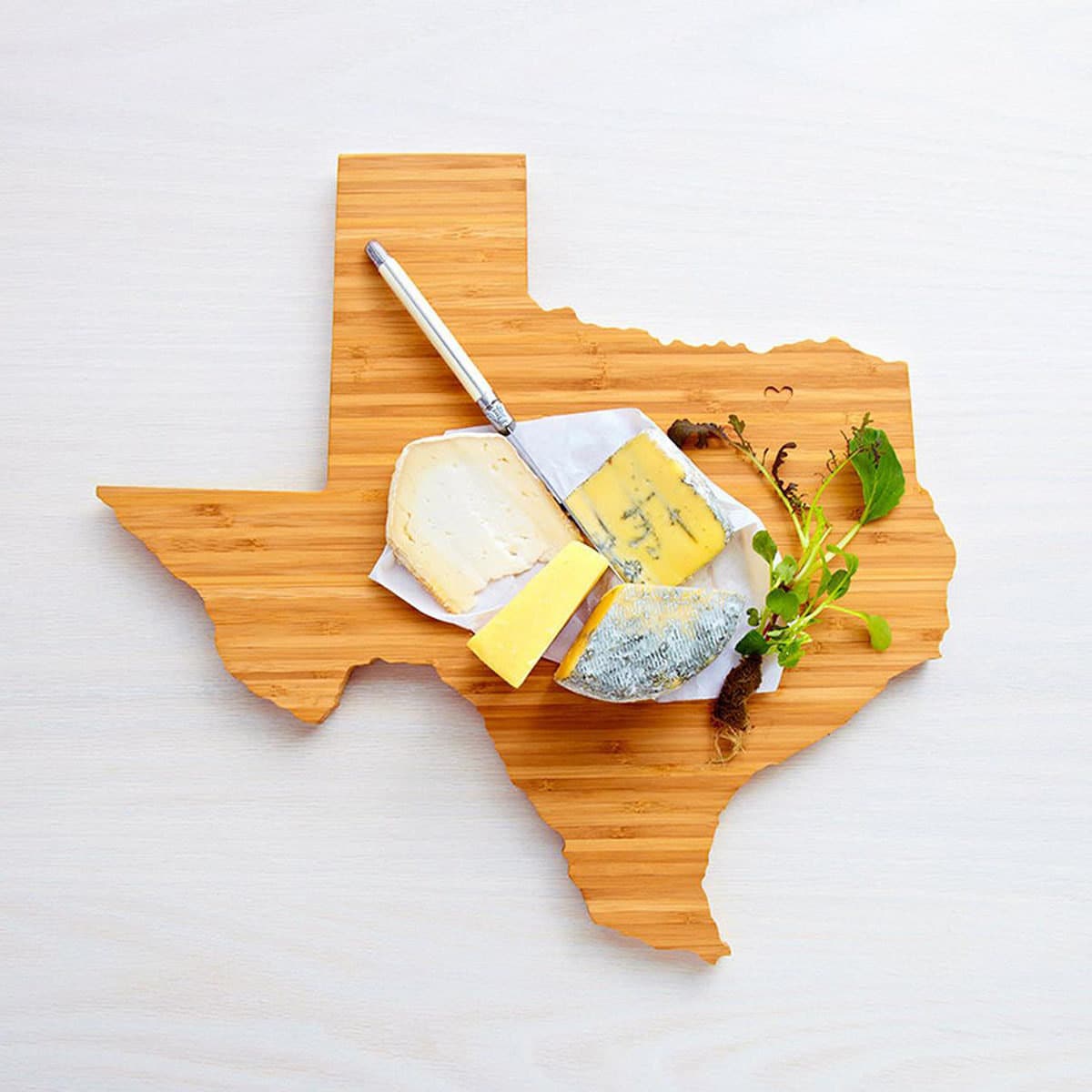 SHOP: Texas cutting board from A Heirloom, from $62
Whether it's the unforgettable place where you got engaged or the beautiful state where you've chosen to put down roots, a laser-engraved bamboo cutting board makes a solid tribute to the locations that have left a lasting mark on you. Shop home state goods.
Home decor wedding registry ideas
32. Modern mirrors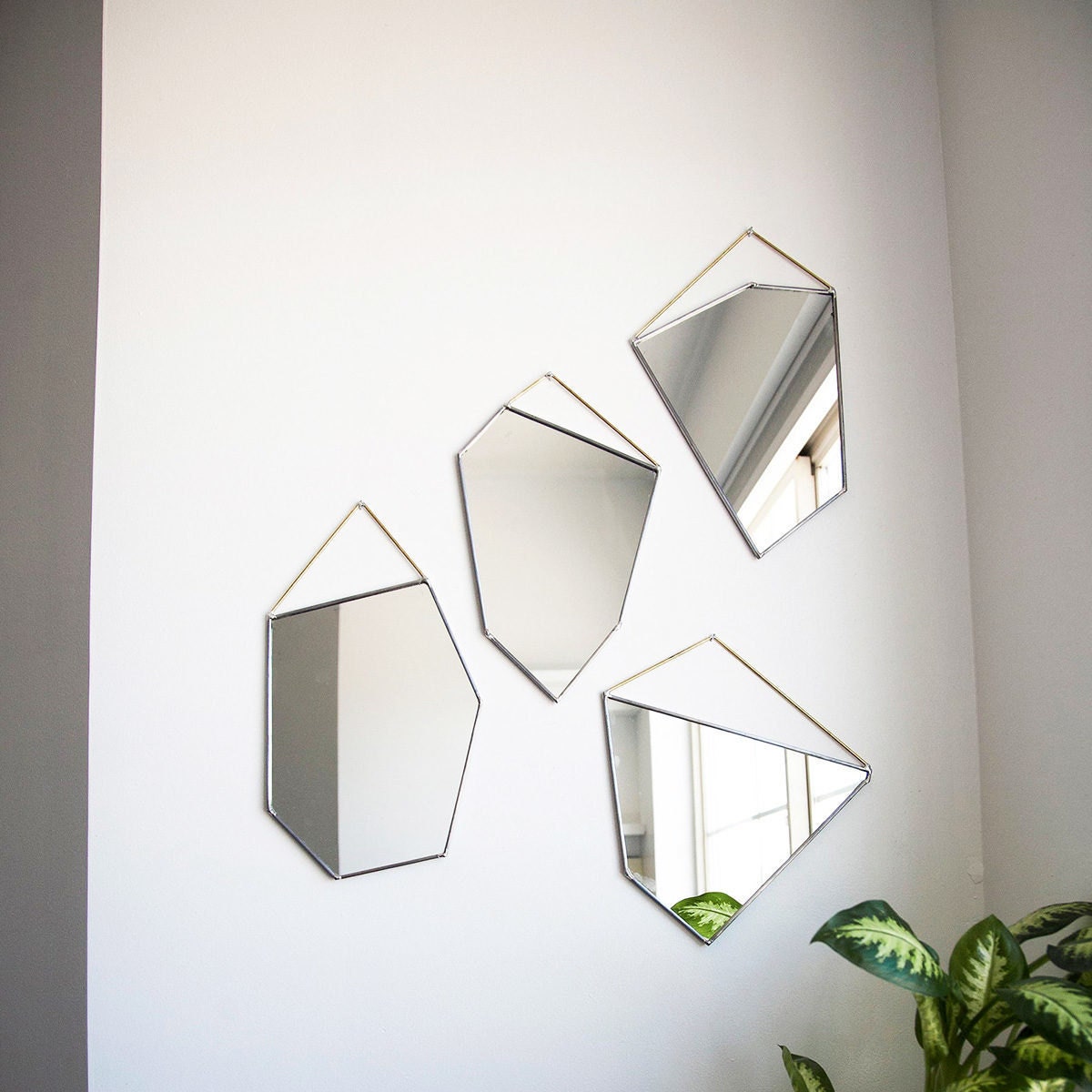 SHOP: Geo rock mirror from Szklo Glass, $85
Handcrafted in simple geometric shapes and embellished with fringe, chain, and brass, these eye-catching mirrors and mobiles are grown-up wall decor with a flirty twist. Shop mirrors.
33. Luxe lighting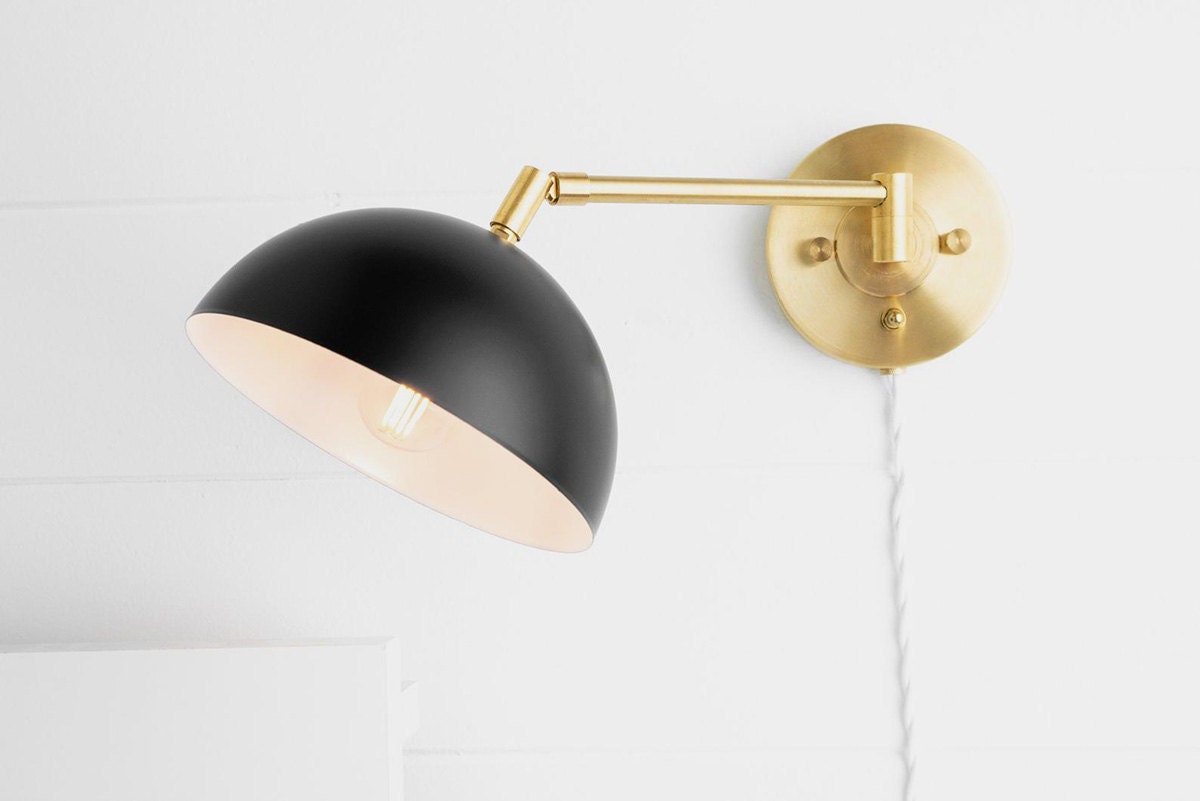 SHOP: Swing arm sconce from Mod Creation Studio, from $155
From sleek matte black sconces to adjustable brass task lamps, mid-century-inspired statement lighting adds a touch of brilliance to any room. Here's how to shop for statement lighting to add to your wedding registry.
34. Sturdy shelving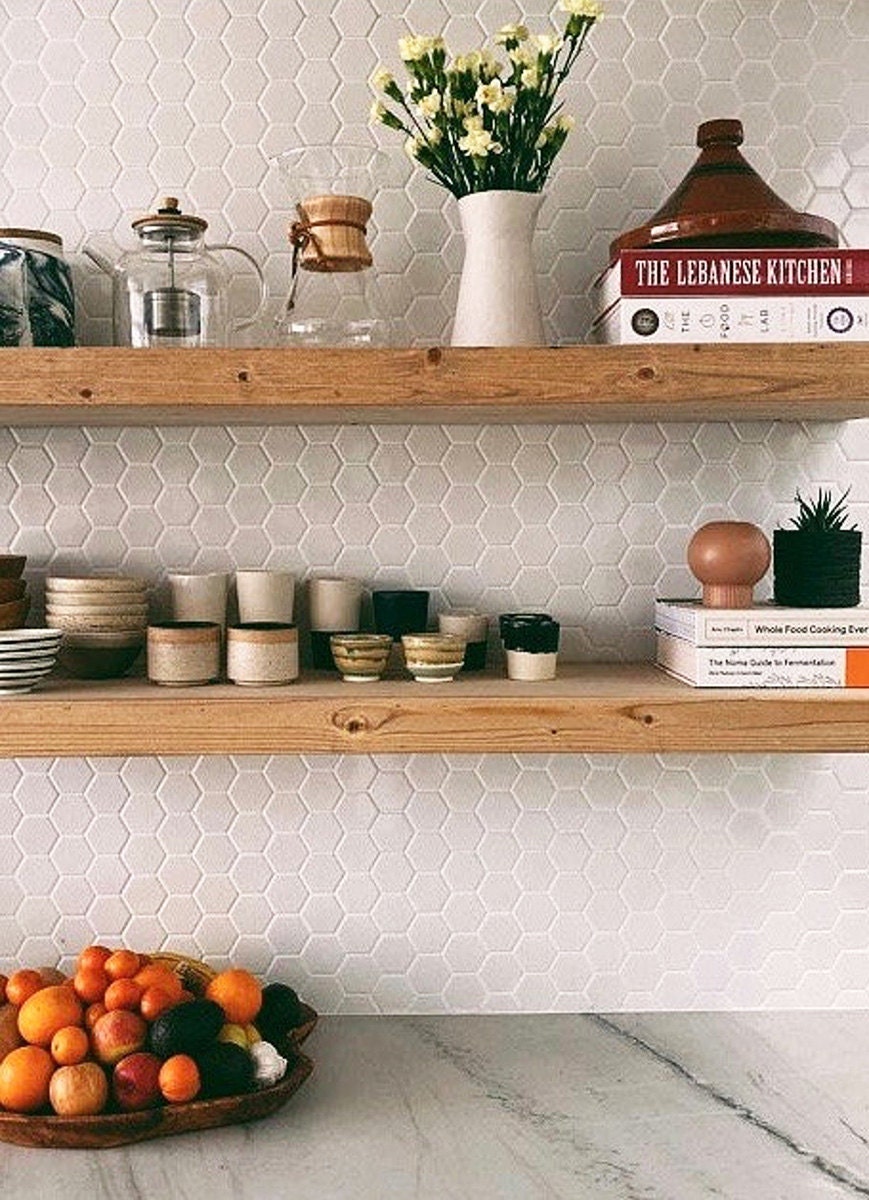 SHOP: Floating shelves from Hurd and Honey, from $36
Wedding day mementos will look particularly charming displayed atop a rustic set of reclaimed wood shelves, sustainably handcrafted and made with love. Get floating shelves ideas.
35. Cozy (and cute!) throw pillows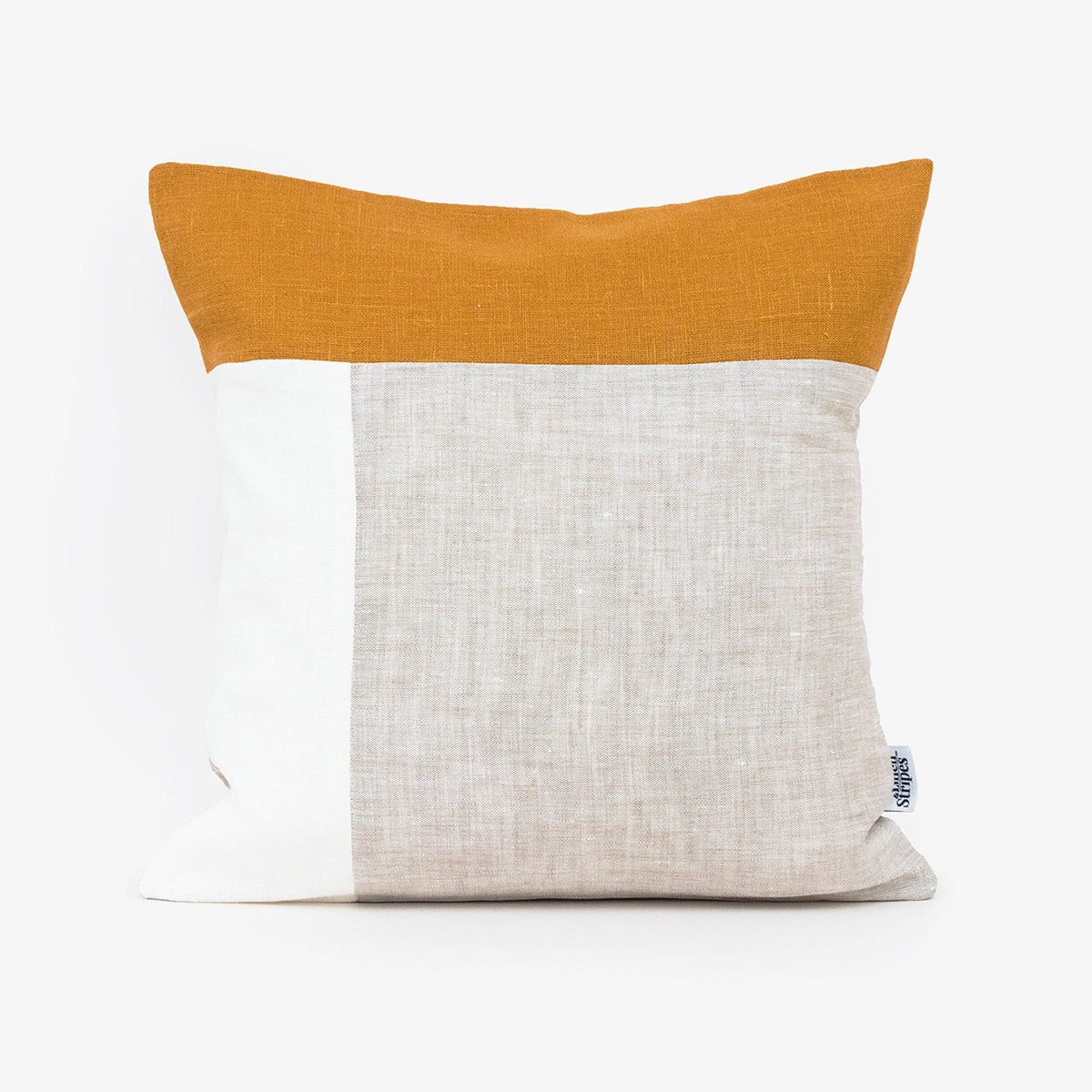 SHOP: Colorblock throw pillows from Linen & Stripes, $53
Bring on the popcorn! Date night at home gets extra snuggly with the assistance of plush accent pillows in solids, stripes, and color blocks. Shop throw pillows.
36. An interactive travel map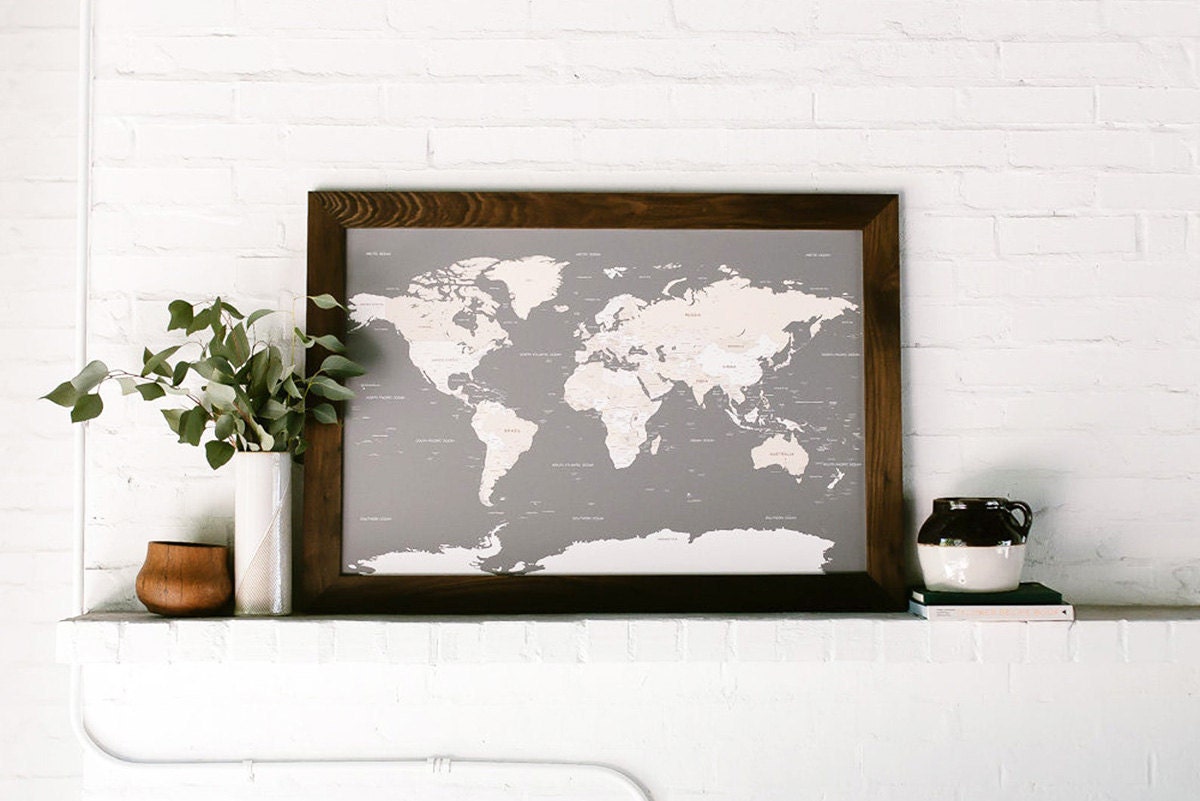 SHOP: Travel map from Wayfaren, from $225
What better way to commemorate embarking on the shared adventure of a lifetime than hanging a handsome interactive travel map and placing the first pin? Shop maps.
Wedding registry ideas for the patio and garden
37. Stylish address plaques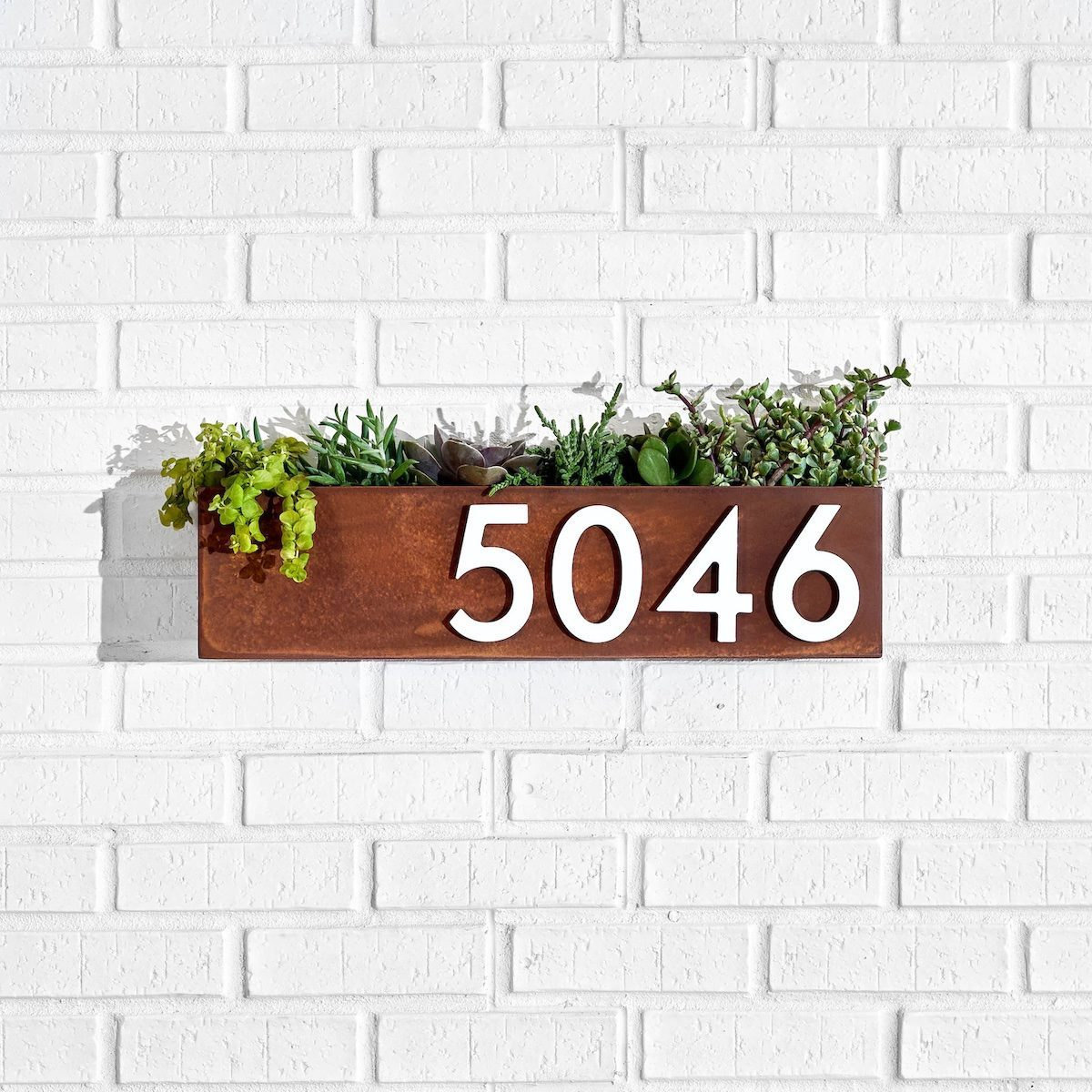 SHOP: Clarkesville planter from Mod Mettle, from $130
A personalized gift is always a nice touch, and nothing says "Welcome home" quite like a darling planter at the front door, customized with magnetic aluminum address numbers. Shop unique house numbers.
38. Stained glass suncatchers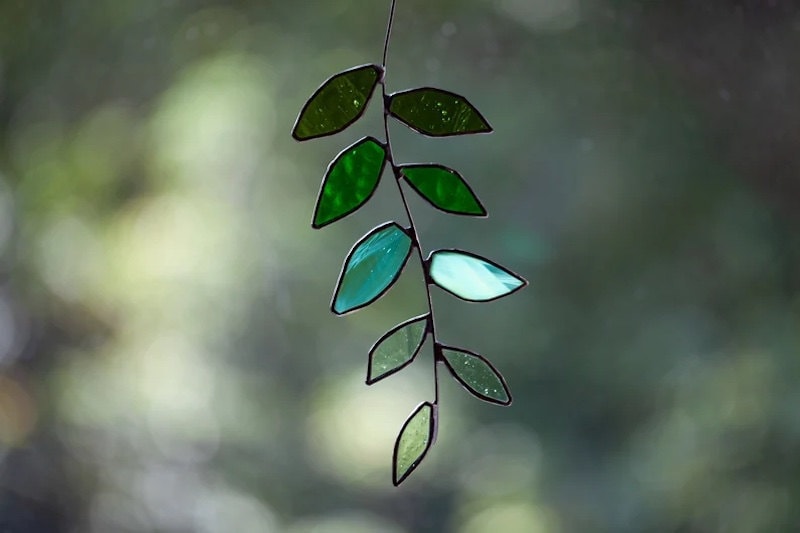 SHOP: Stained glass suncatcher from Glass and Light Studio, $32
Exquisitely assembled from prismatic stained glass, these shapely suncatchers will evoke a sense of wonder every time the light shines through them. Shop more patio decor ideas.
39. A custom door mat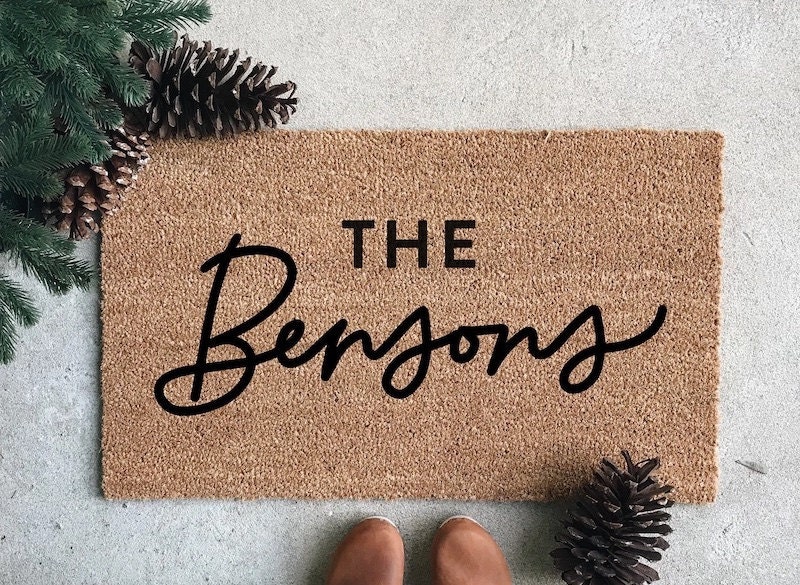 SHOP: Custom door mat from Drift Design Co., $75
An inviting door mat with a custom message effortlessly lays the groundwork for welcoming those first guests. See more of the best welcome mats on Etsy.
40. Hanging planters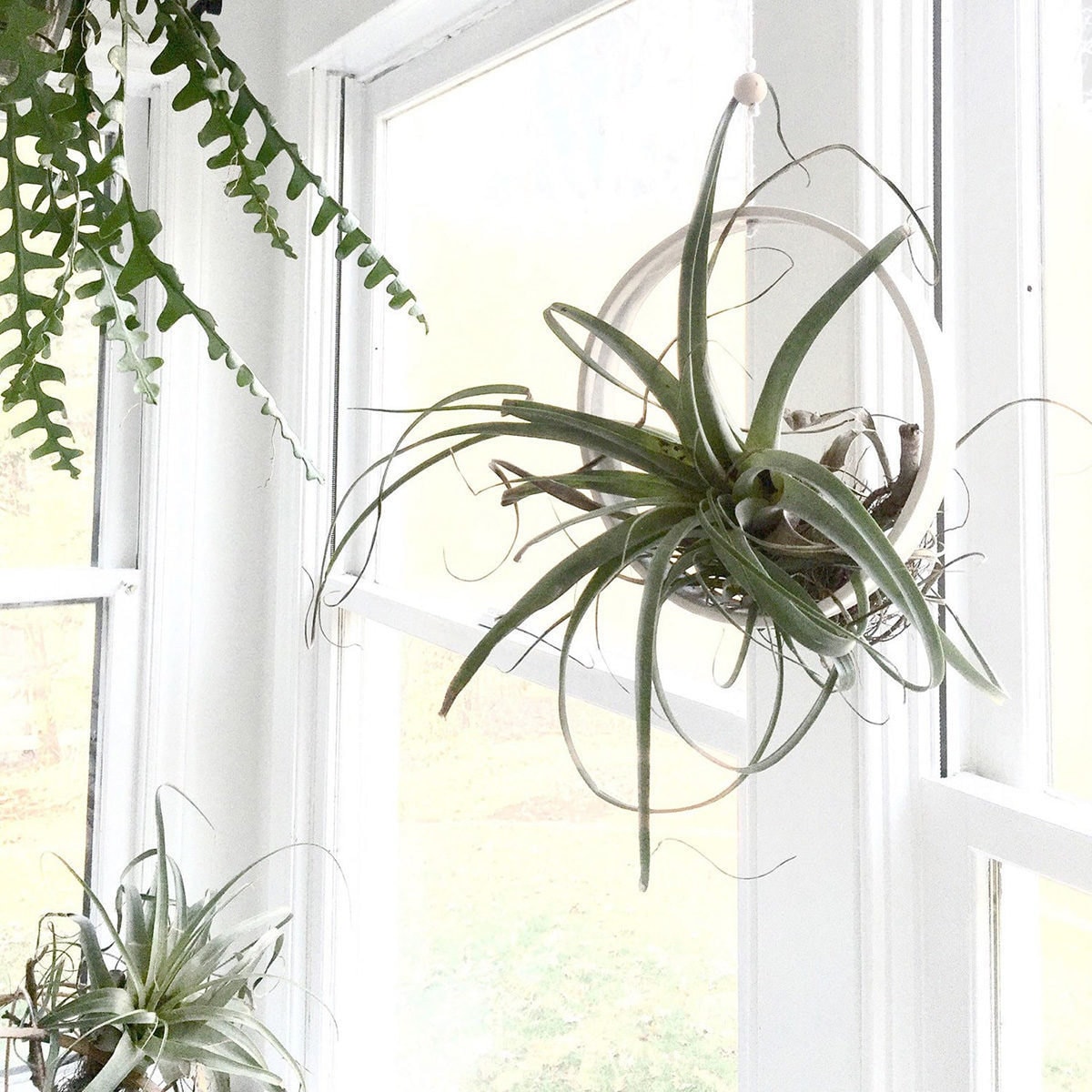 SHOP: Air plant ring from Muddy Heart, $7
Because air plants and cacti deserve nice homes, too, treat them to an assortment of hanging planters and earthy stoneware cradles. Shop planters.
Editor's note: This previously published post has been updated with more of the best wedding registry ideas for couples getting married in 2023.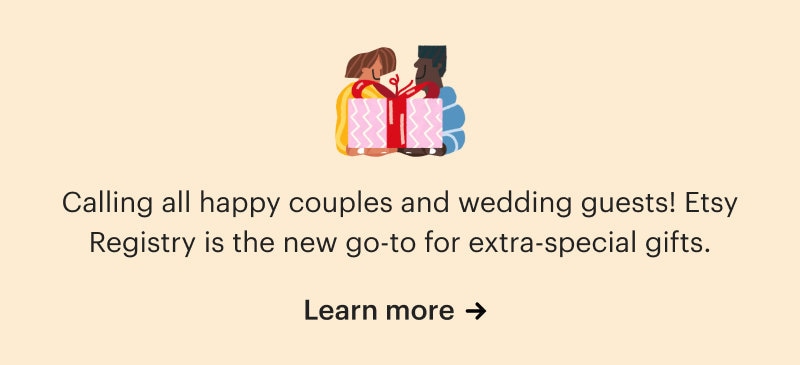 How do we pick these wedding registry ideas?
As Etsy Journal editors and contributors research and curate shopping guides for some of the best-loved items on Etsy, we thoughtfully consider the creativity, customization, and craftsmanship that go into each product. We also consider buyer reviews, item ratings, and customer service, and tap the expertise of our in-house merchandising and trends experts to uncover high-quality finds for every budget. You can find more information about each item in the seller's listing details and can take a look at their individual shop policies and reviews, too.