From bohemian blues to beachy neutrals, Homepolish designer Orlando Soria shows how to get three distinctly dreamy bedroom looks.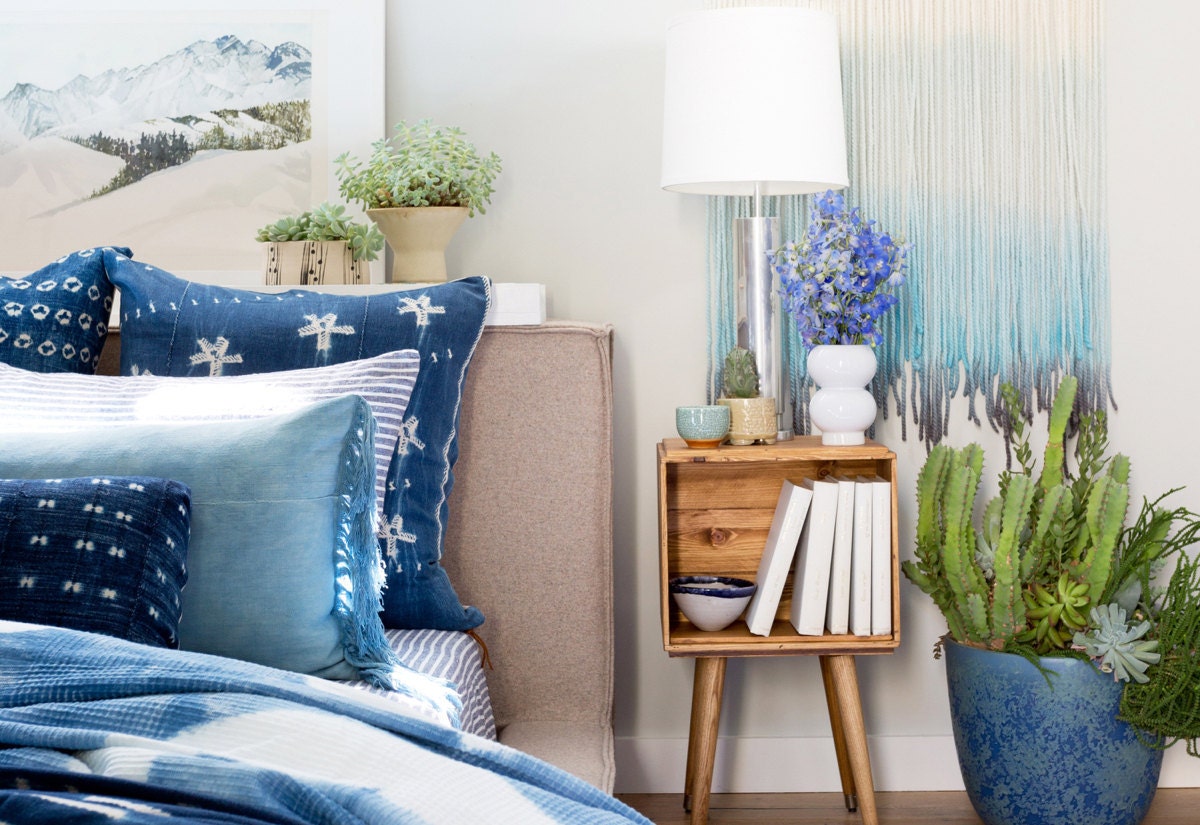 Your nightstand — and what you put in it — is arguably the most personal aspect of your home (and certainly of your
bedroom decor
). Whether your top drawer is streamlined and spare or stuffed to the brim (no judgment!),
it's a quintessentially you territory
. Yet, when outfitting your personal sanctuary, the nightstand is often overlooked in favor of statement pieces like the bed or armoire. Well, not anymore! Today,
Homepolish
West Coast Creative Director Orlando Soria employs three chic decor themes to
breathe new life into every bedroom's shouldn't-be-boring staple
. Using tools like a gorgeous vase, an eye-catching lamp, or a collection of beloved travel souvenirs, styling your bed's best friend should be fun. Let's get started.
Bohemian Blues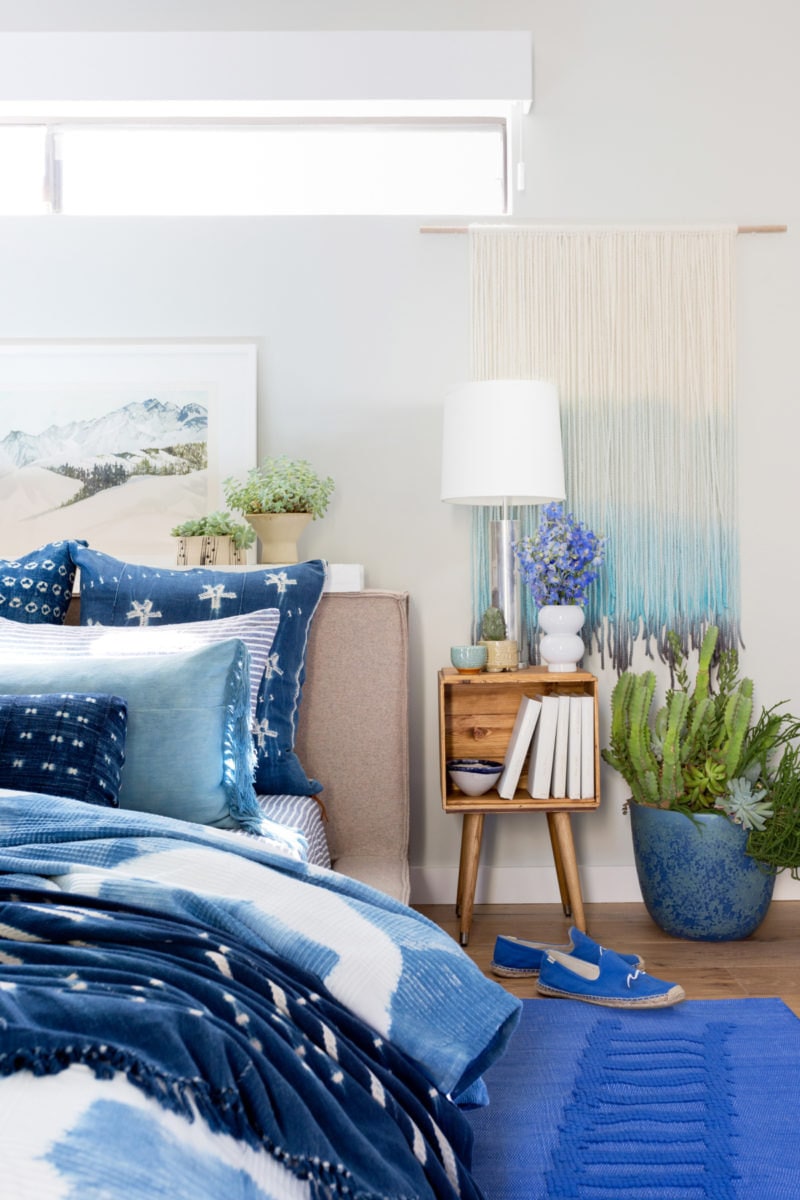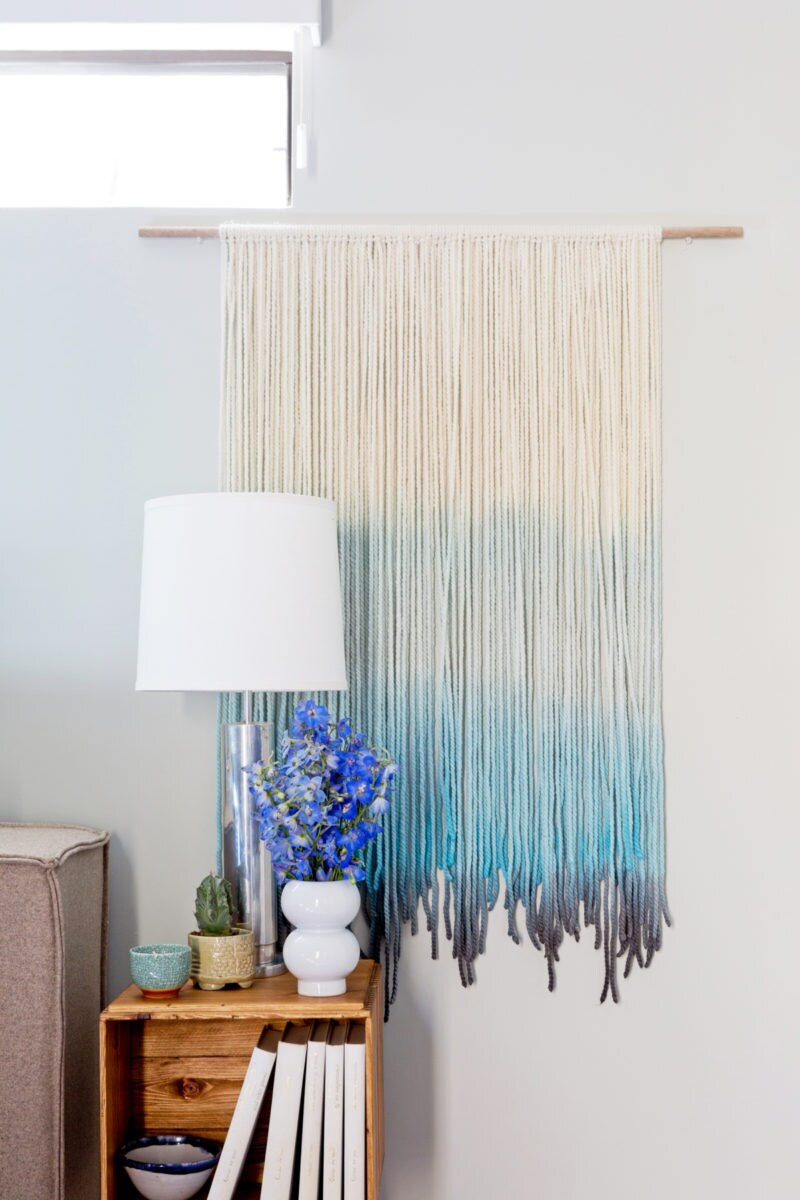 This bedroom look is earthy and soothing, not unlike a visit to Canyon Ranch. Combining
indigo and shibori-dyed fabrics
,
rustic wood accents, and natural stone and concrete objects
 creates a scene that is warm, inviting, and on-trend all at once. The mostly-indigo palette is punctuated by pops of white and grey, for just enough contrast to prevent an oversaturated feeling. Orlando notes, "To create an effortless, 'real' look, it's important to include personal items, such as a framed photo, a tiny figurine you found on vacation, or a collection of smooth rocks from your favorite beach. It makes the styling look more natural and less stuffy."
Memphis Brights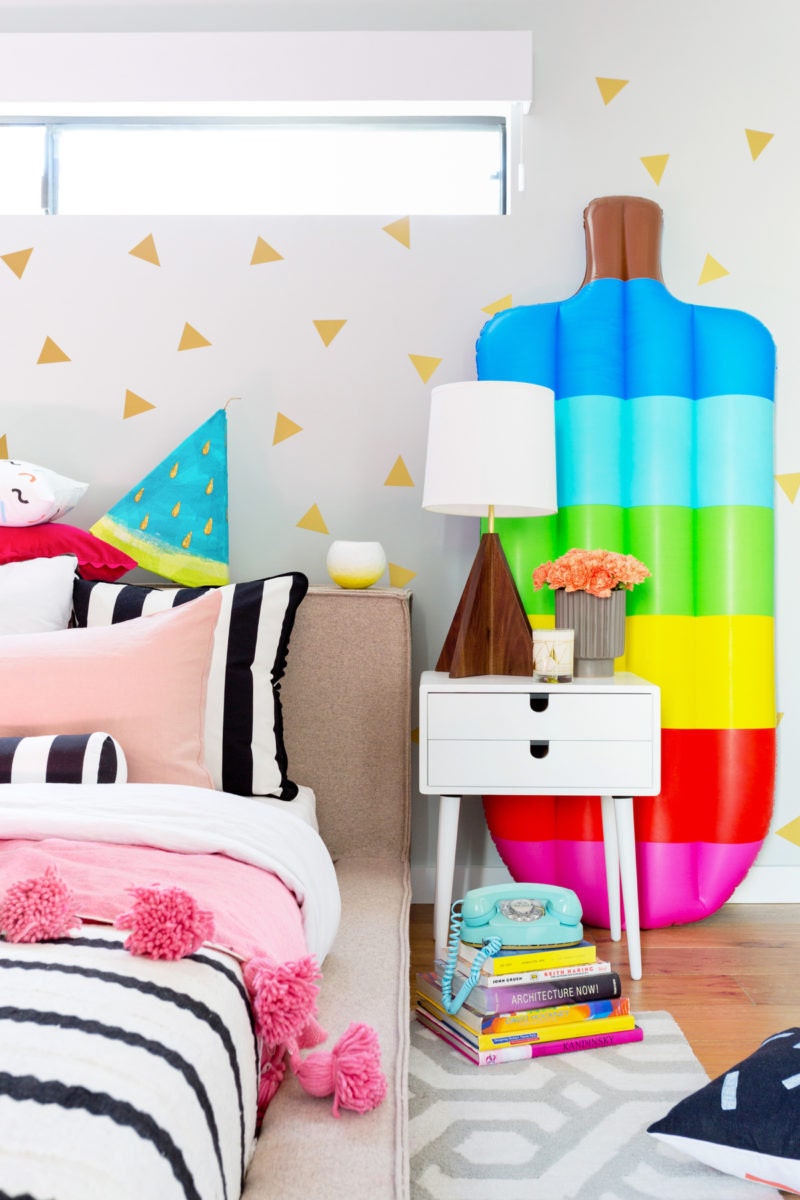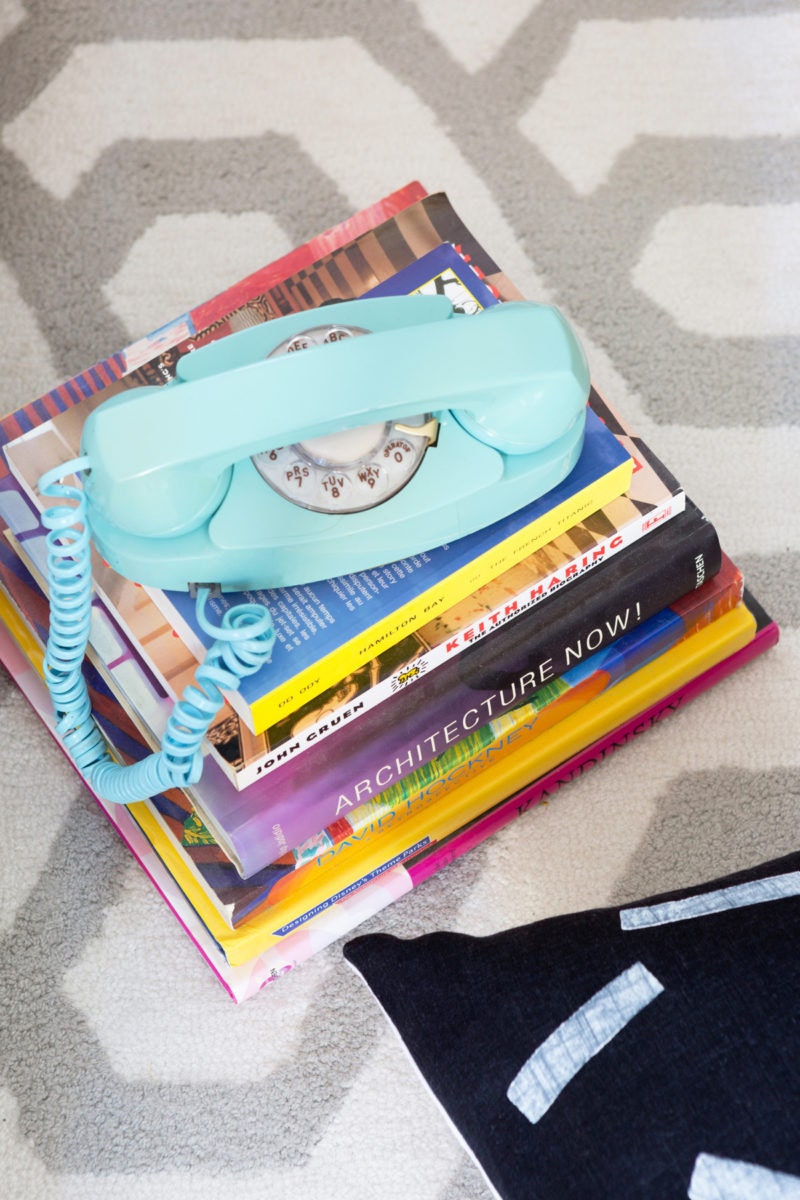 Inspired by the 
postmodern Memphis design movement
, Orlando assembled geometric wall decals, brightly hued textiles, and angular lighting to build an energetic composition of bold colors and shapes. For those who are wary of bringing such a stimulating style into their sleeping quarters, Orlando admits, "Memphis style is loud and not for the faint of heart — but it's a very playful, inventive way of bringing color and pattern into the bedroom. To keep it from being
too
 crazy, opt for a limited palette; that helps create a more sophisticated look."
Beachy Neutrals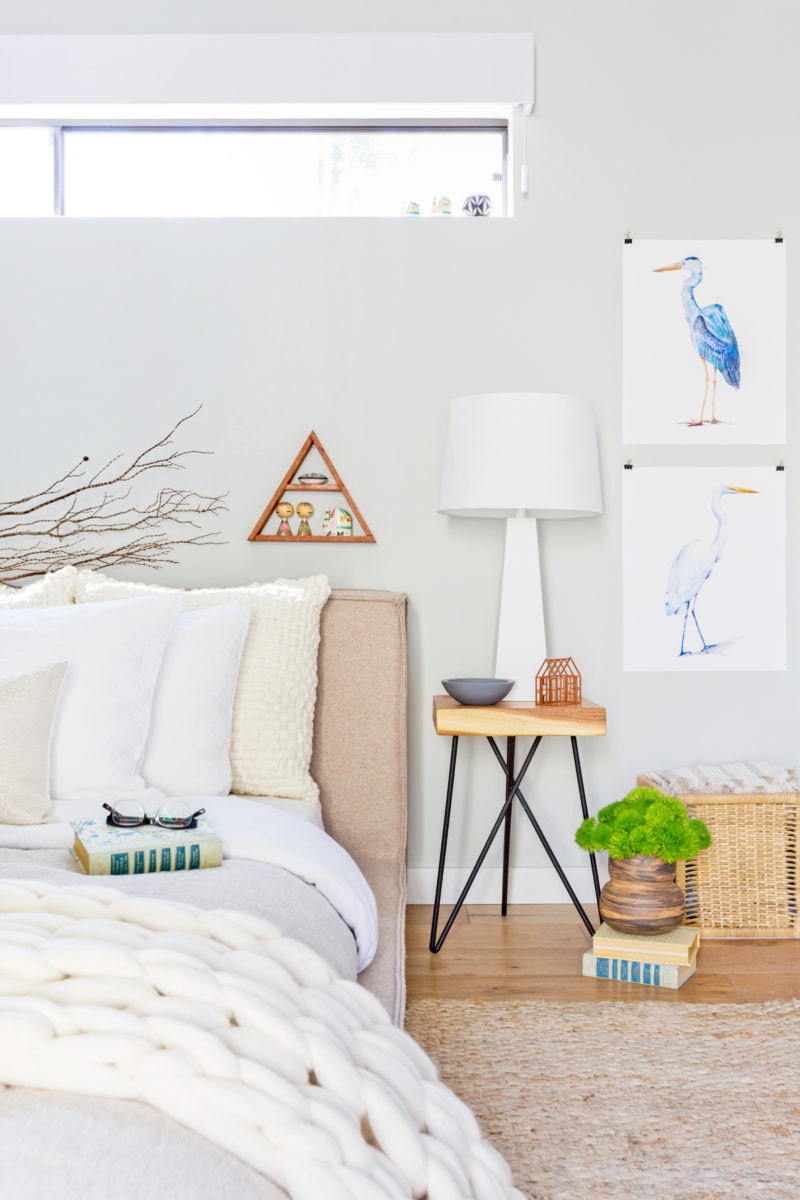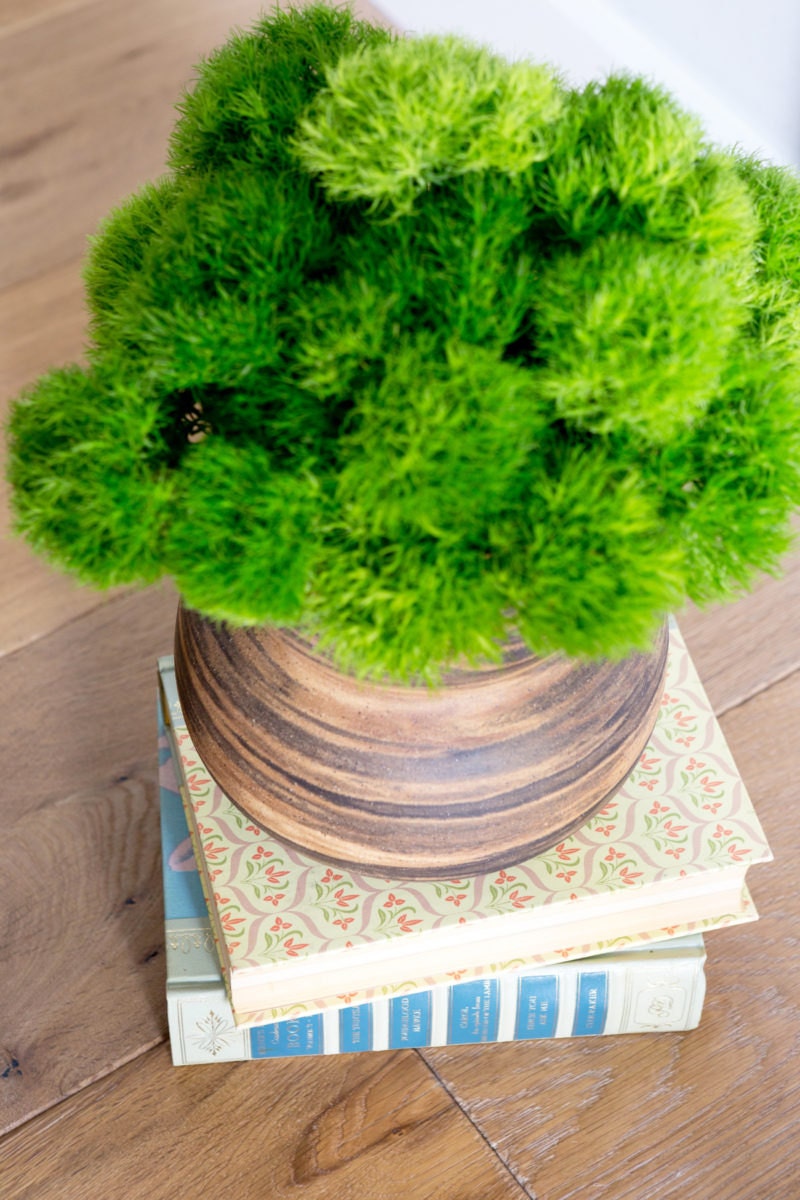 Hello, beach vibes! Working in a color palette inspired by sand and sea, Orlando combined stonewashed linens, chunky knit throws, and natural woods — along with a couple of casually clipped watercolors of wading birds — to create a serene and relaxed retreat. And while the hues in this room are indeed muted, the style statement comes across loud and clear. "Just because something is soft and neutral doesn't mean it has to be boring," Orlando adds. "By adding in a variety of textures and materials, you'll increase visual interest — and still maintain the calming tone."
Photos courtesy of Amy Bartlam.