by Chappell Ellison
After studying 32 middle-class households, a team of researchers have released a book of startling insights into consumer culture.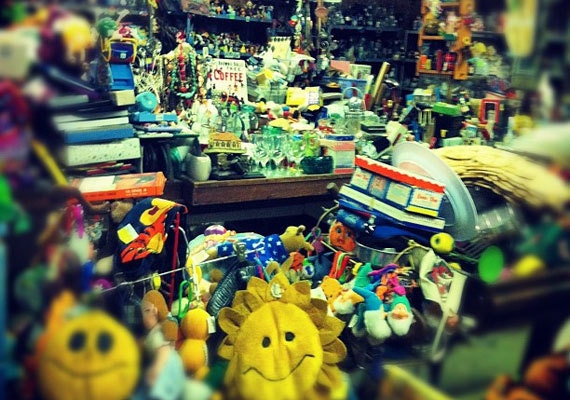 It sounds like the beginning of a bad joke: in 2005, two archaeologists, a linguistic anthropologist and a photographer walk into an average American home. Yet this scenario played out when a unique group of UCLA-affiliated researchers were welcomed into the homes of 32 middle-class families. For one week, the research team analyzed and documented each family's life, looking at how they lived their lives.  After years of research, their findings have been released in a book called
Life at Home in the Twenty-first Century
. Their data points to a troubling trend: according to their findings, the average family is drowning in clutter. "What we have is a time capsule of America," says Jeanne E. Arnold, lead author and anthropologist for the research team. "No other study has been done like this." Photographs in the book reveal garages filled to the ceiling with boxes, old toys, lawn equipment and housewares. In fact, the researchers found that 75% of the houses surveyed had garages so chock-full of stuff, there was no room for a car. In a Boston.com article about the study, stay-at-home-mom Jessica Pohl 
admits to being completely overwhelmed
 by the toys her children have outgrown. According to the researchers, that's not surprising: managing ever-growing volumes of family possessions is actually elevating mothers' stress hormone levels. When it comes to dealing with stuff overflow, most families admit to giving up, a situation that the researchers could only describe as "disheartening." The families in the study will strike a chord with many. Sometimes, it feels like the items in our closets, garages and storage rooms multiply when our backs are turned. It's easier than ever to buy in bulk, or to simply bring home more than intended. One of the greatest challenges of this fast-paced consumer era is to slow down and practice conscious consumption by filling our homes with meaningful items that we love.
Are you stressed by clutter?