by Ashlea Halpern
One globetrotting travel writer's old-book obsession.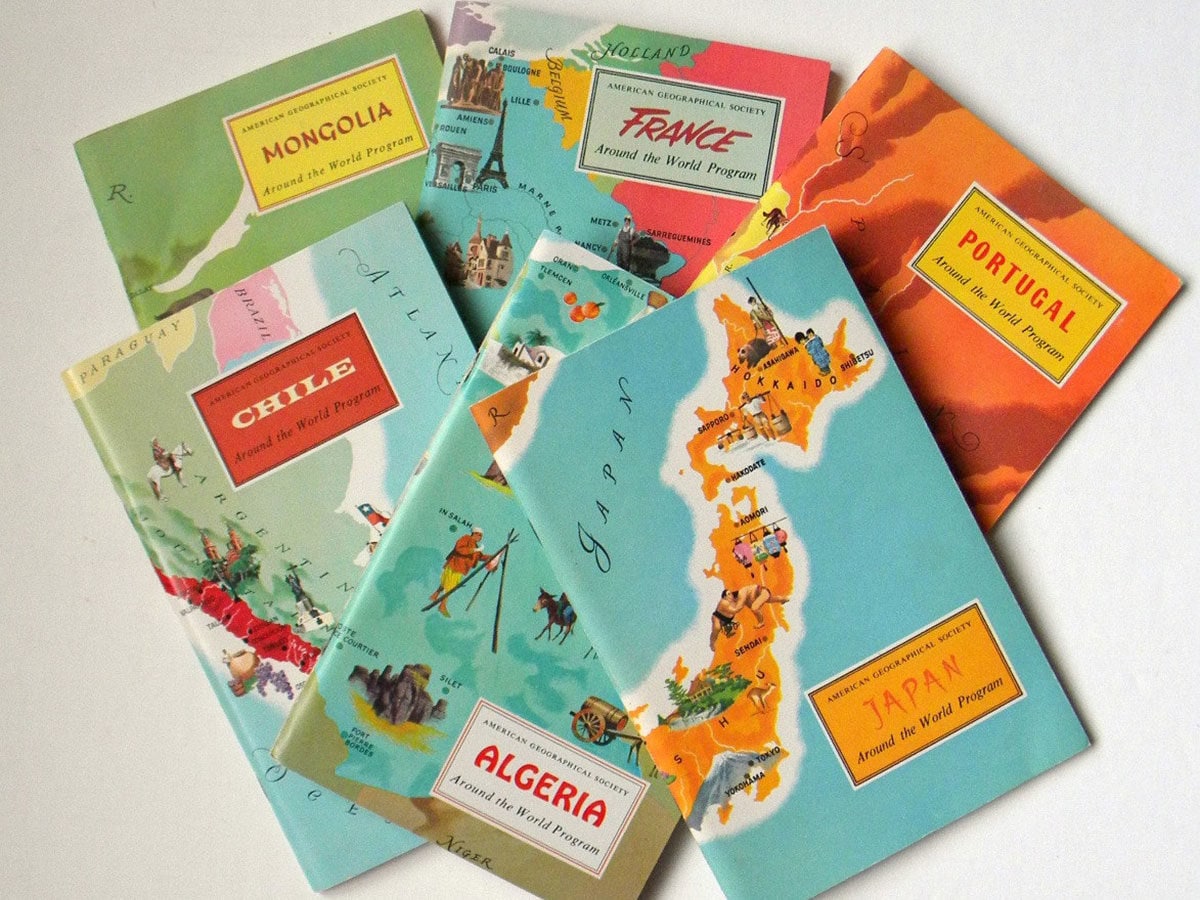 In 2016, I spent more than nine months road-tripping across the United States. By the end of my run, I'd put more than 22,000 miles on my little red hatchback and stacked it to the roof with glorious vintage finds, including a two-tone 1950s
Philco television set
from Oklahoma City, a mid-century metal
bingo cage
from Mesa, Arizona, and a delightfully ugly latch-hook Elvis rug from Louisville, Kentucky. I adore each of these unusual pieces. But my favorite things to rummage for when I'm on the road—which is most of the year, given my job as a travel writer—are
vintage travel guides
.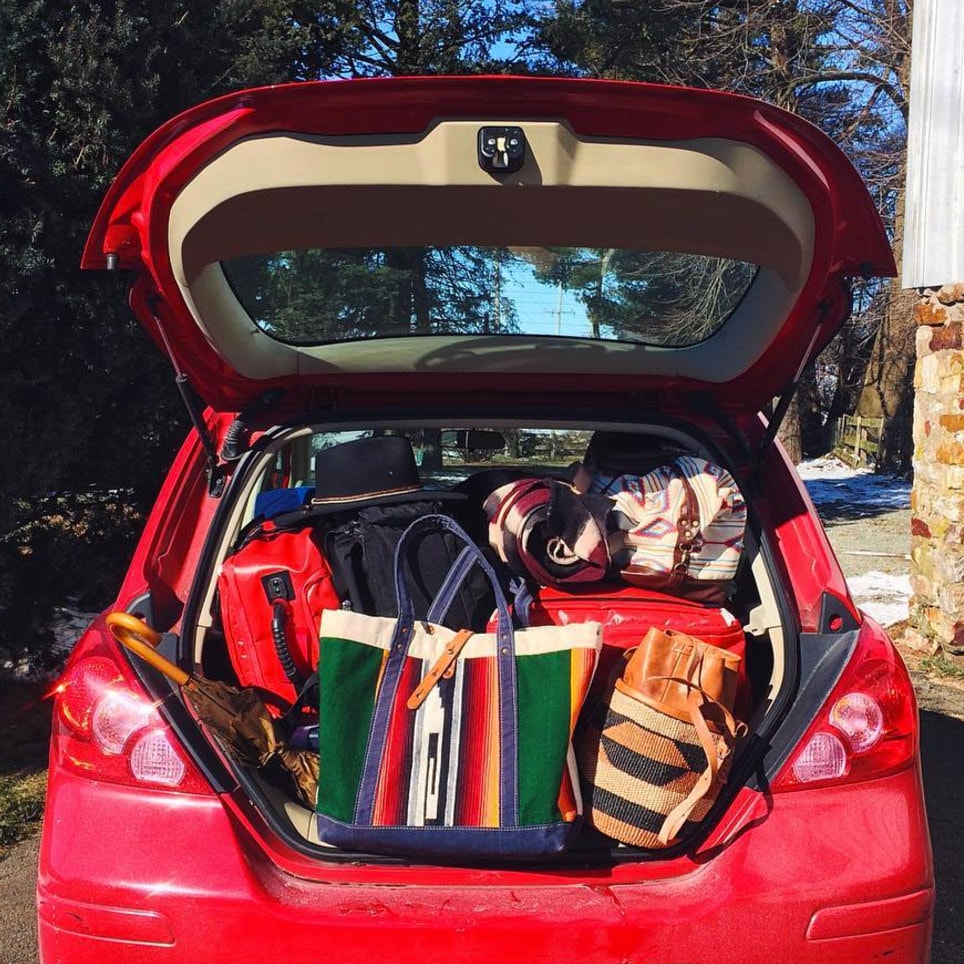 The author's car on the day she began her 2016 cross-country road trip.
I love them because they're chockablock with
colorful maps
, quirky illustrations, throwback photos, and illuminating content. The books often reveal as much about the tourists they target as the
destinations
they cover. They showcase
the fashions of the day
, social norms and customs, and cultural etiquette. Read closer and the fears and reservations of the intended audience often shine through. Will anyone speak English? Is the food going to be terrible? What if I get robbed? Some authors worked hard to demystify cultural differences and debunk stereotypes; others perpetuated them. I once stumbled upon an Australian guidebook from the 1920s that spoke of the country's Aboriginal people in a vile and degrading way. The entry was painful to read, especially since anti-Aboriginal attitudes persist to this day. Passages like these function both as a snapshot in time and a barometer for how far—or not far enough—a society has evolved on issues of race and inequality.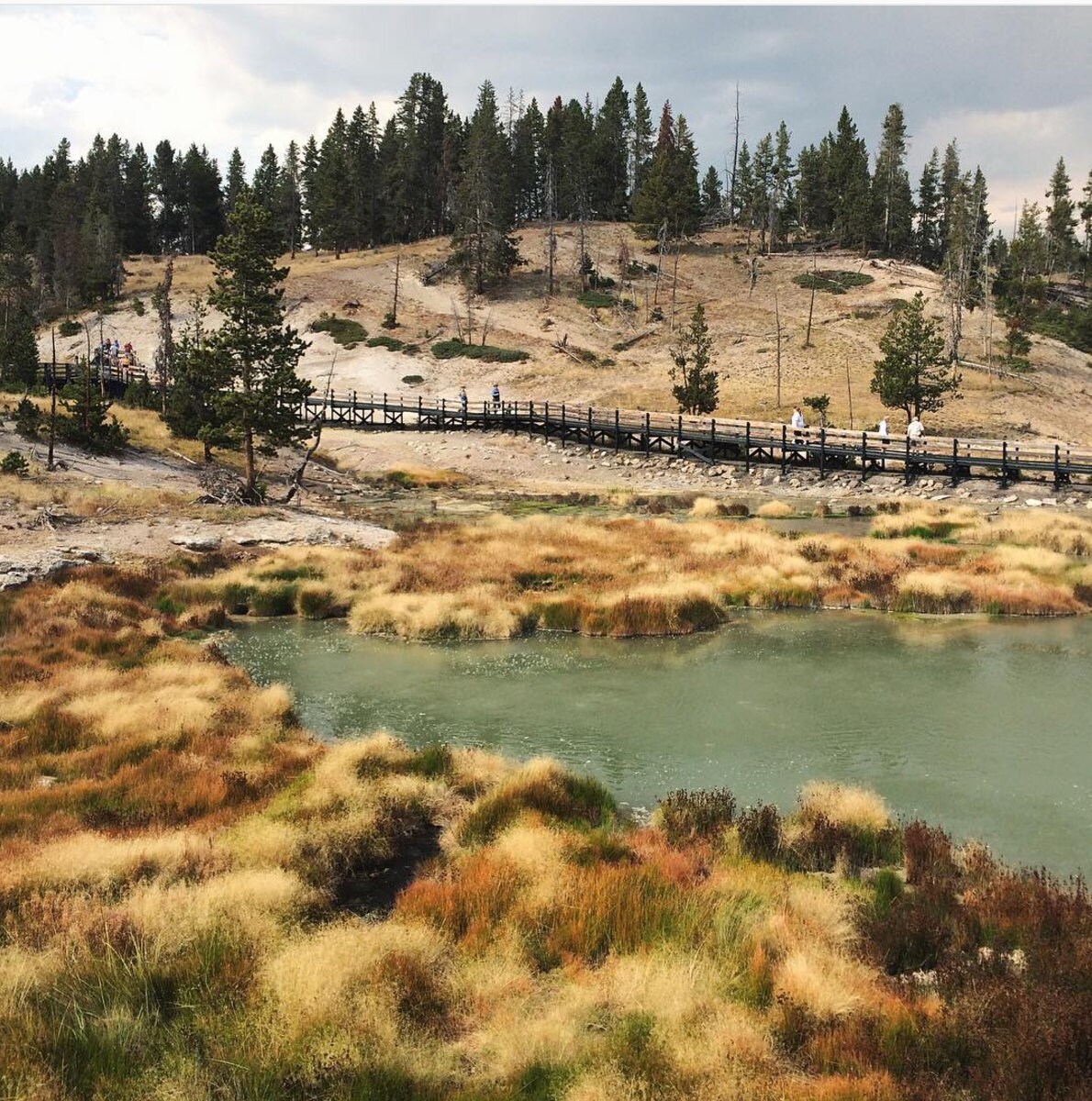 Yellowstone National Park.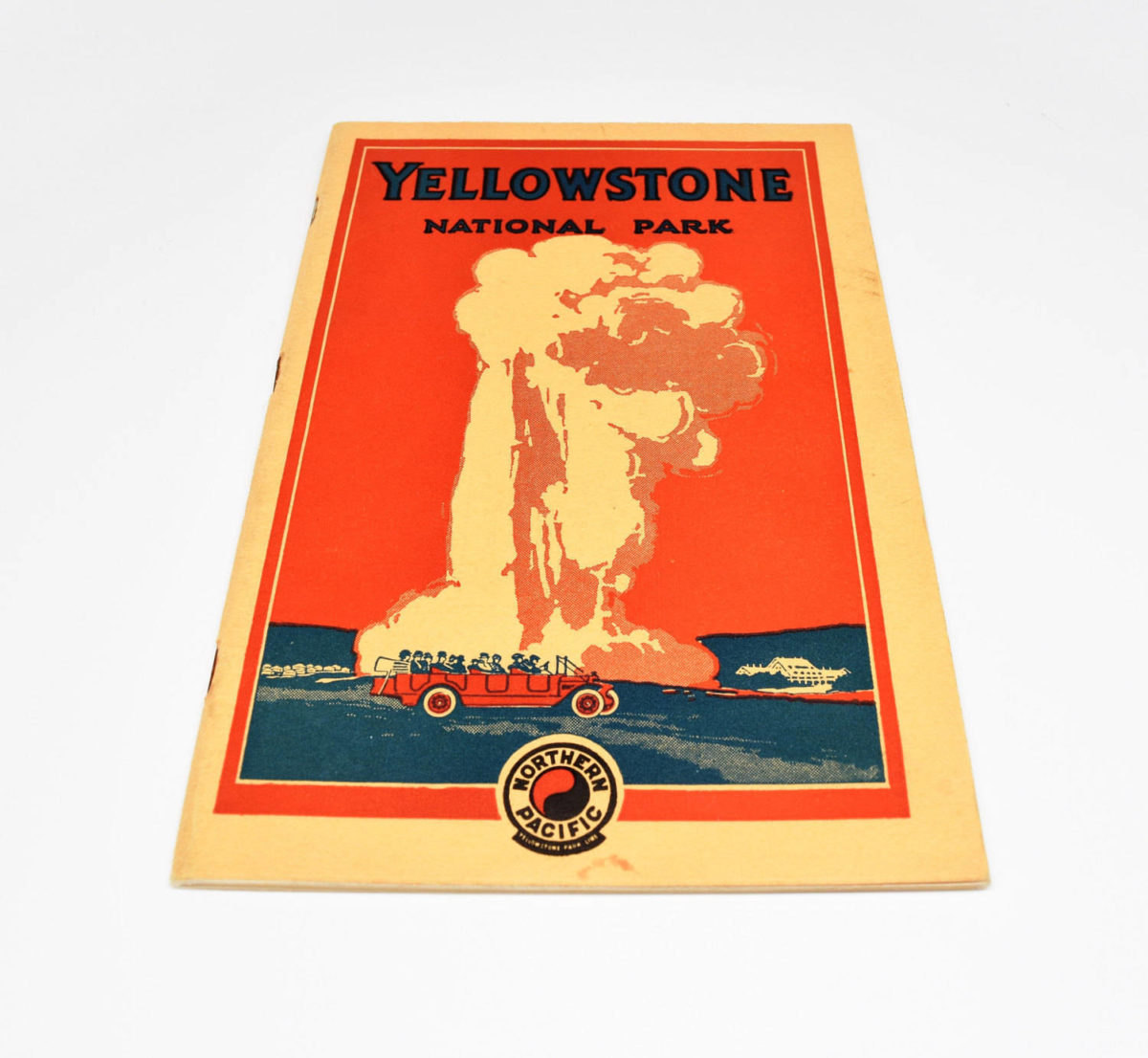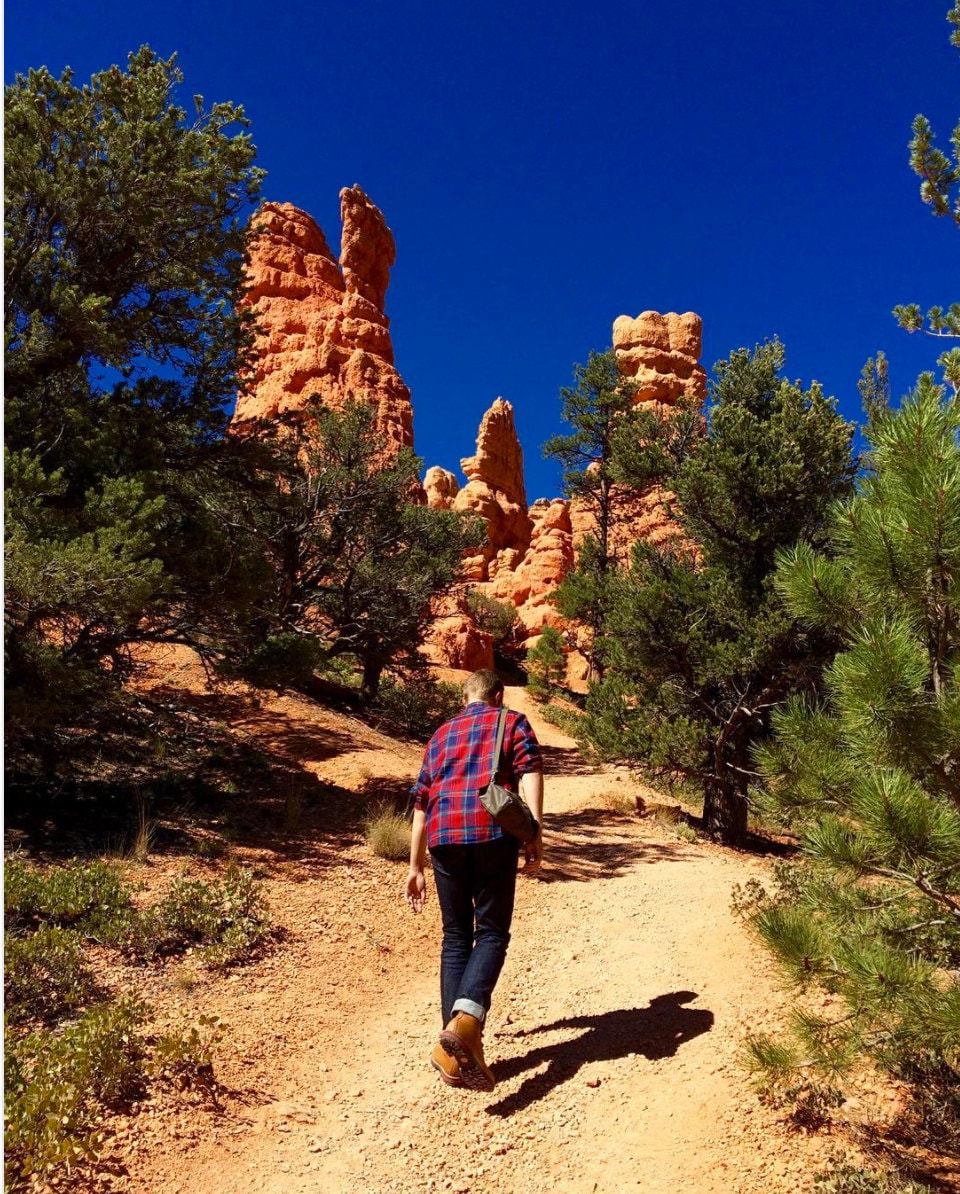 Enjoying uncrowded paths at Utah's Red Canyon.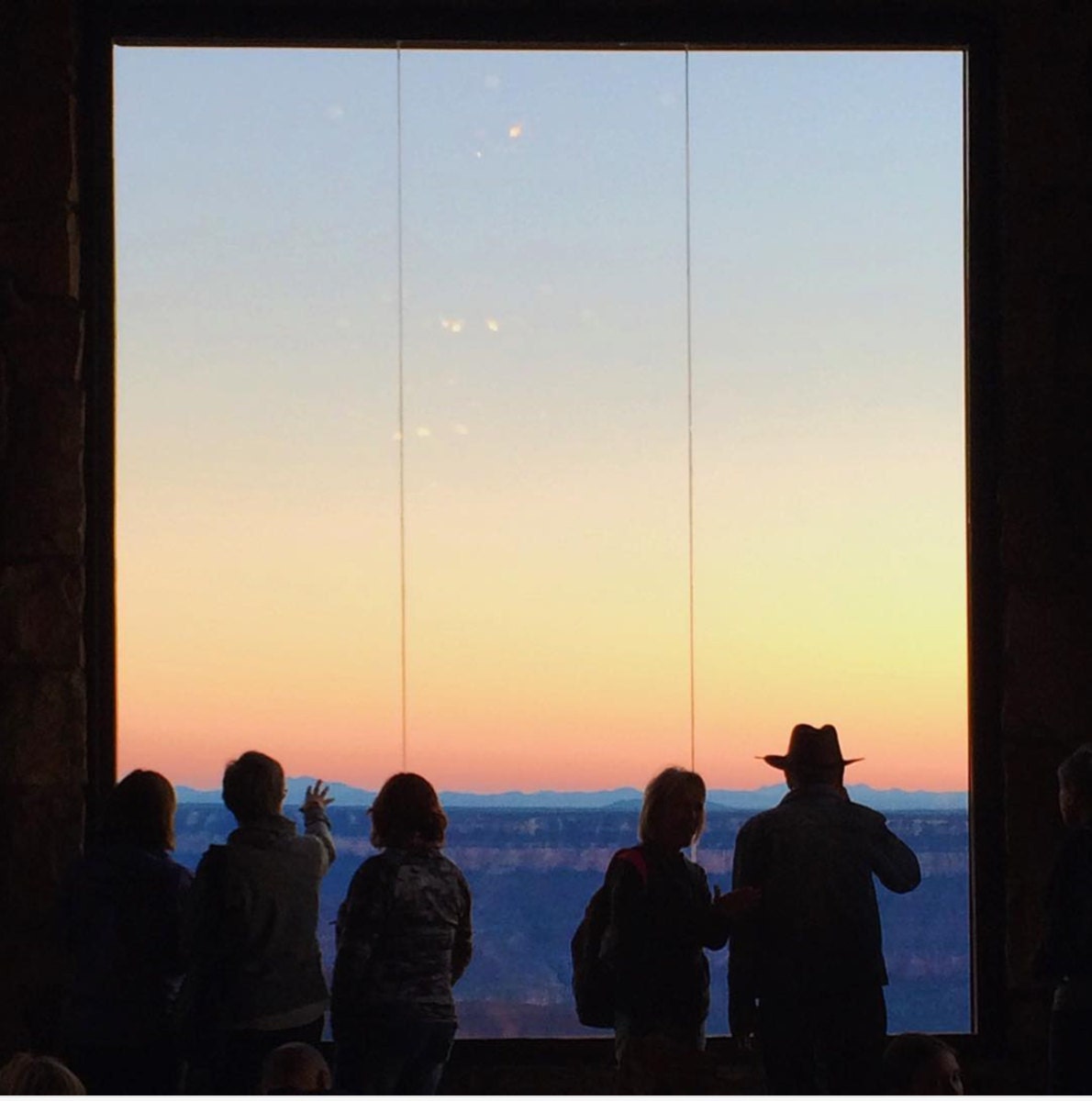 The Grand Canyon's North Rim at sunset.
And so, one of my first stops in any new town is a great used bookstore. You know the kind: dog-eared titles stacked to ceiling, curmudgeons in tatty cardigans hunched over the register, a musty smell that practically knocks you off your feet when you walk in the door. These stores often have terrific travel sections, as well as local/regional history shelves. Looking through these old tomes, you start to get a sense of how certain neighborhoods, cities, and sometimes entire countries evolve over time—for better or for worse. (Take a look at a 1960s travel guide from Afghanistan to see what I mean.) Sometimes the books I buy are as heartbreaking as they are eye-opening. Other titles are quite humorous. Fodor's Woman's Guide to Europe from 1956 was "written by women for women." It includes a big, pink, pull-out shopping map (of course) and advice on dating Frenchmen and buying
perfume
.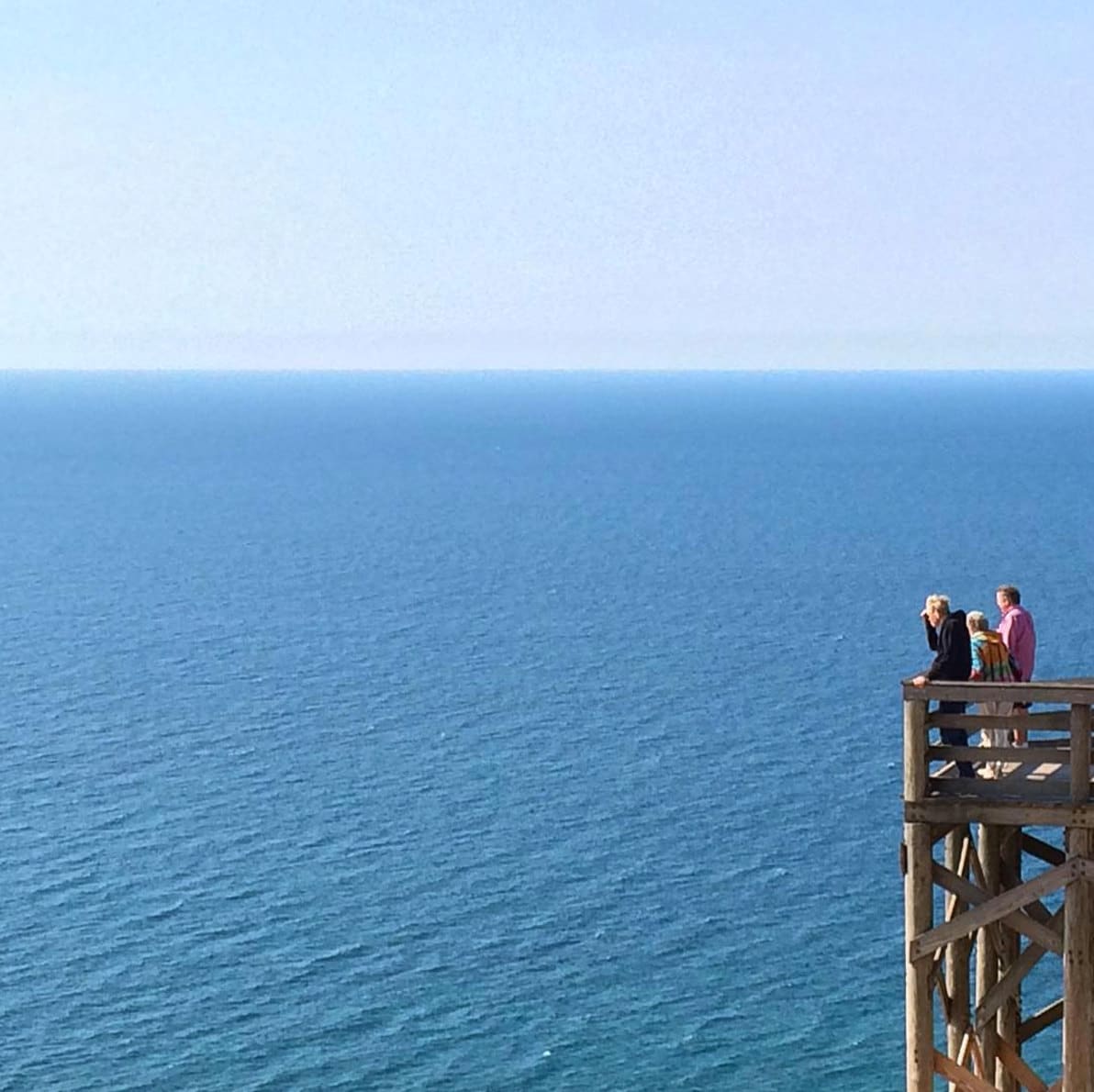 Lake Michigan as seen from Sleeping Bear Dunes State Park.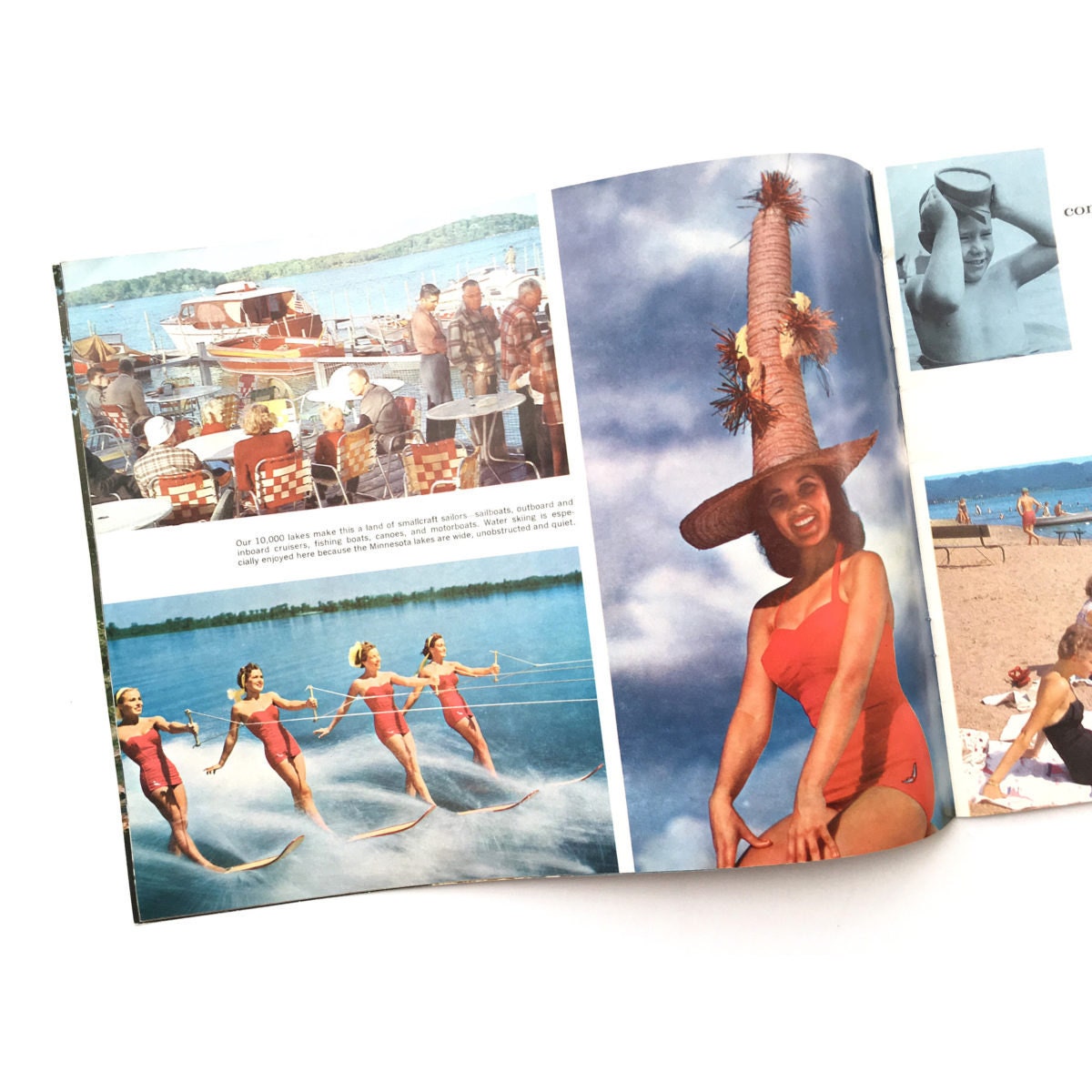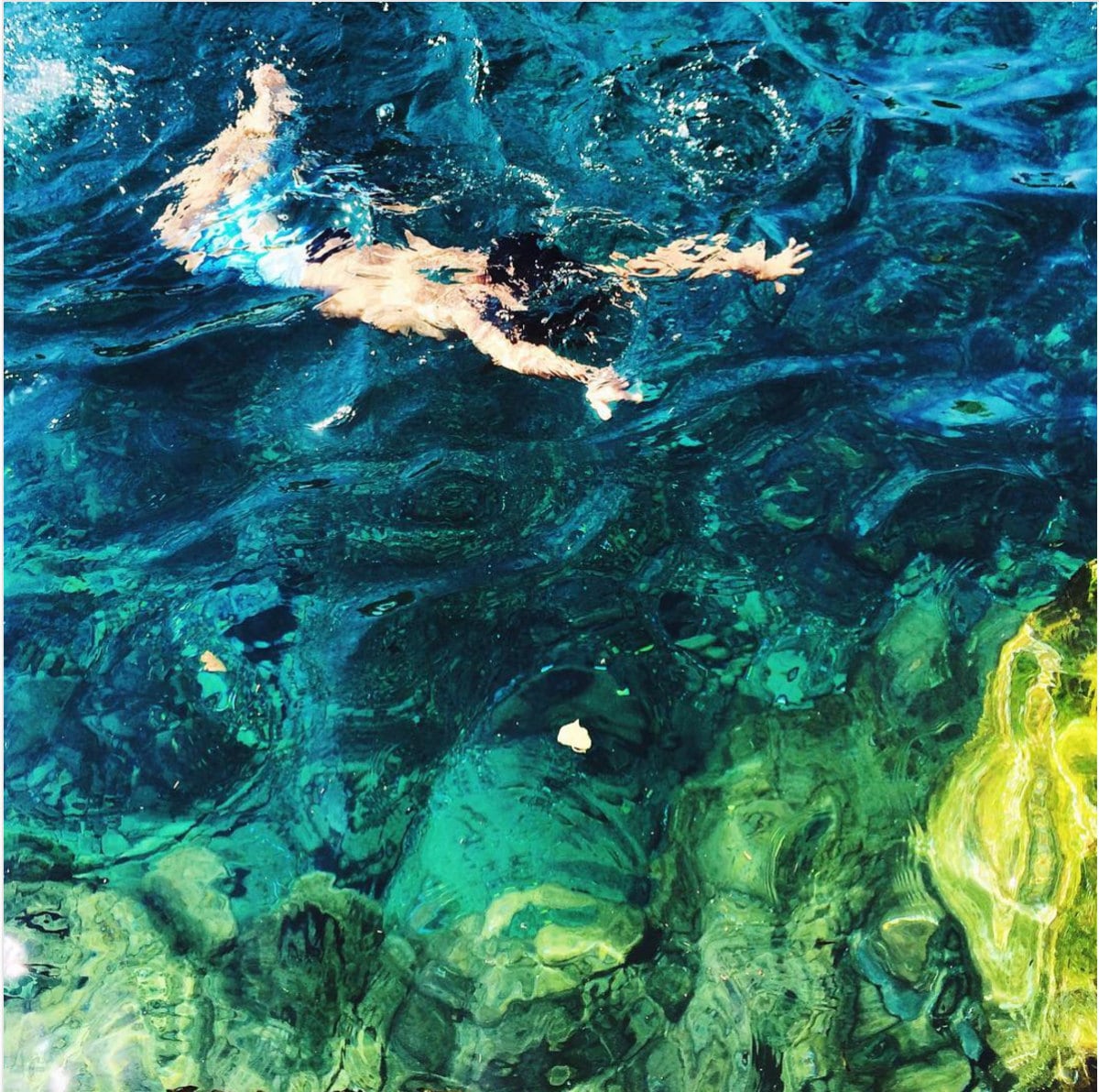 The swimming pool at Balmorhea State Park in West Texas.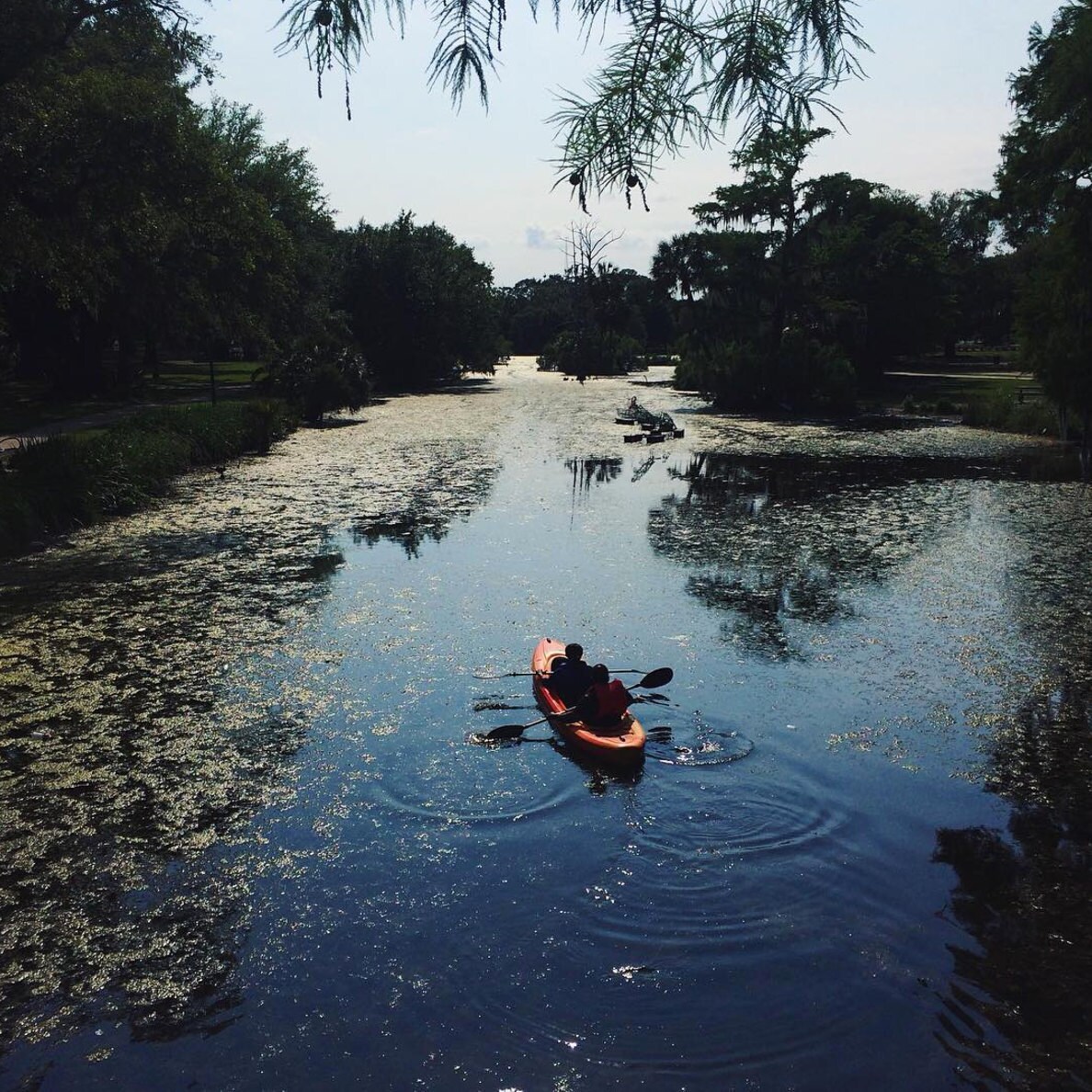 Kayakers in New Orleans' City Park.
One of my greatest scores, unearthed at Mid Mod Collective in Knoxville, Tennessee, was a trio of cool Vista Series guidebooks from the late 1950s and early 1960s. The books covered Denmark, Germany, and Morocco, but there were no hotel listings or pithy café blurbs—only frank assessments of the history and politics of each place, with a little noir-ish art thrown in for good measure. (It's hard to imagine a travel guide today publishing a full-page photo of Sophie Scholl, a White Rose resistance worker beheaded by Hitler at age 22, as this 1959 German edition does.) Far less dark—but damning in a different way—the Danish text waxes lyrically about "the flabby corpulence which characterizes so many middle-aged men and women in Denmark," laying blame on "the orgy of cream which drowns the smallest cakes or sweets" and "177 different kinds of thickly buttered 'sandwiches' heaped with caviar, shrimps, lobster smoked salmon, and so on." (Sounds delicious!) The "Practical Information" section at the back of each book was anything but, relaying macabre statistics on suicide, divorce, and drug addiction.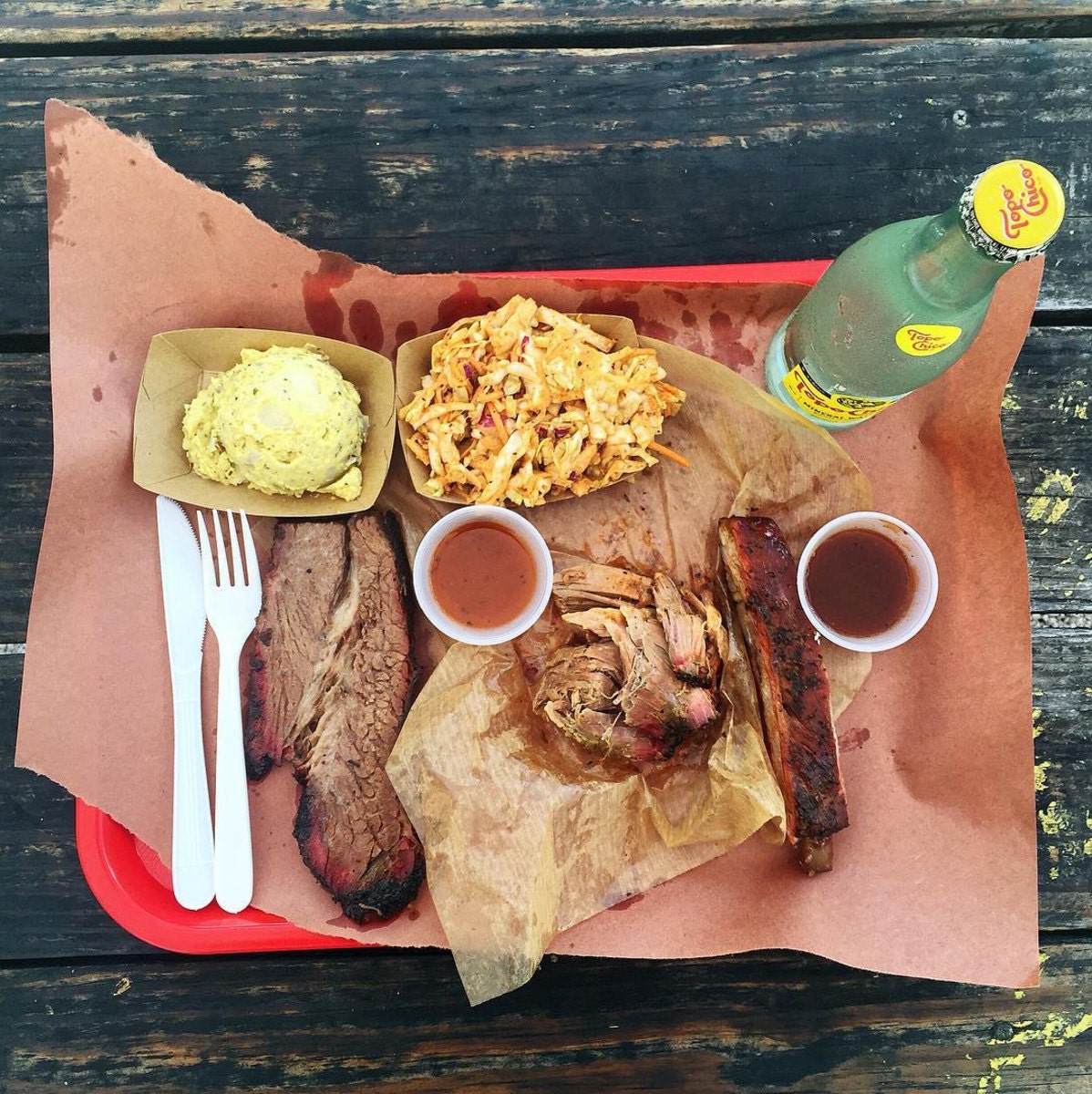 A meal at Austin hotspot LA Barbecue (courtesy
@thereluctanttraveler
).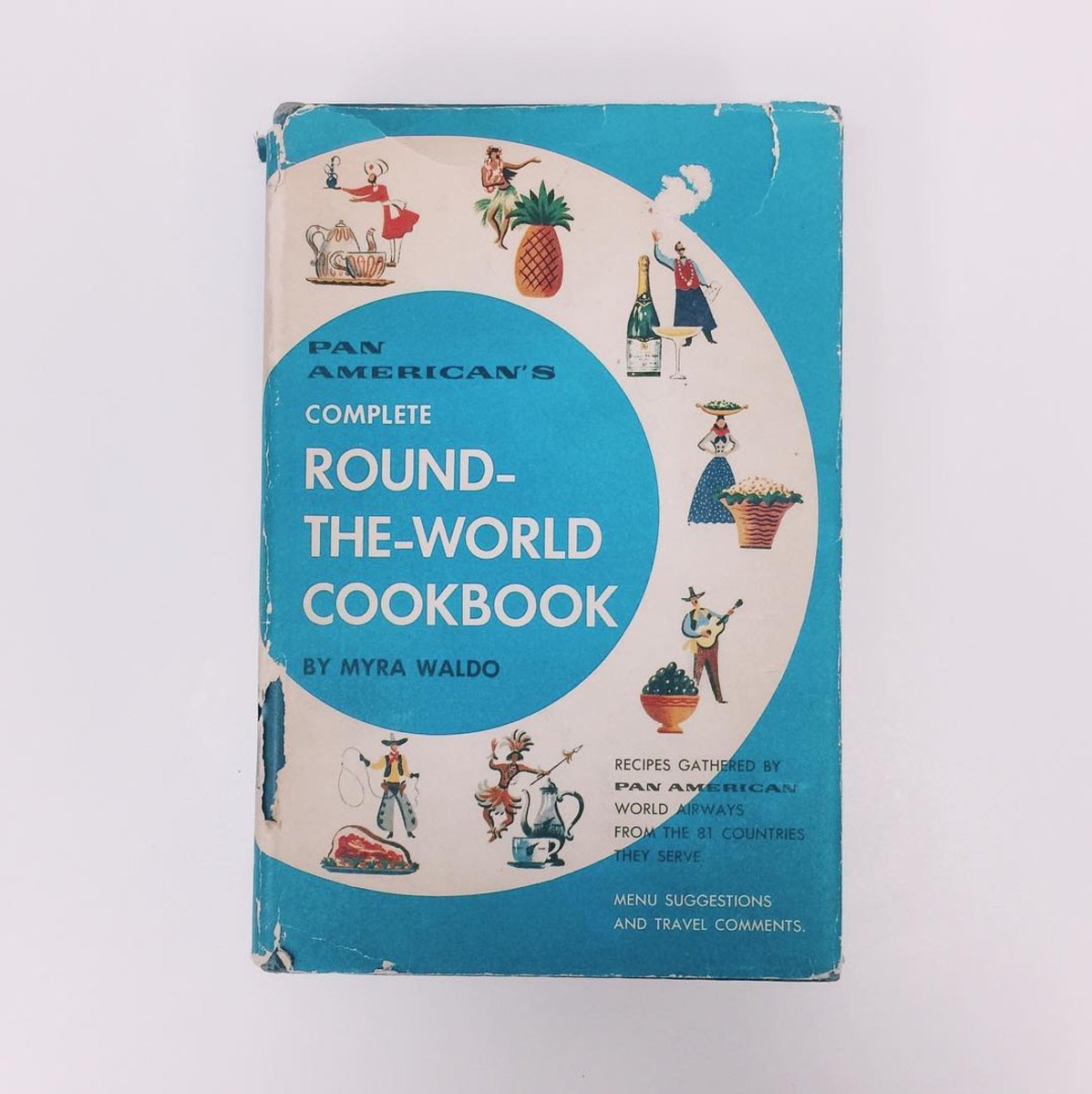 A vintage cookbook by midcentury cookbook editor
Myra Waldo
, acquired while on the road (photo courtesy
@thereluctanttraveler
).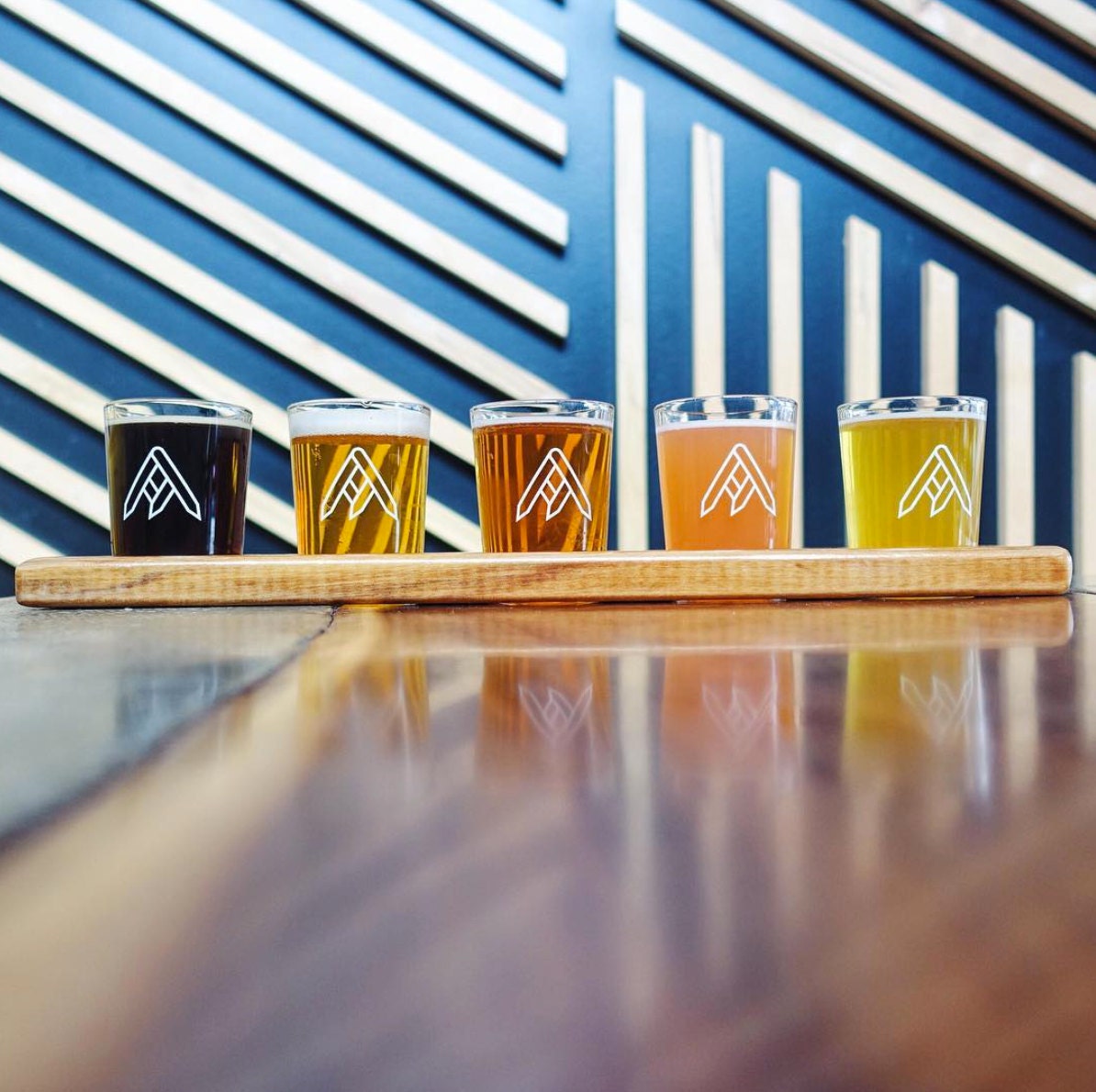 A beer tasting flight at Ratio Beerworks in Denver, CO.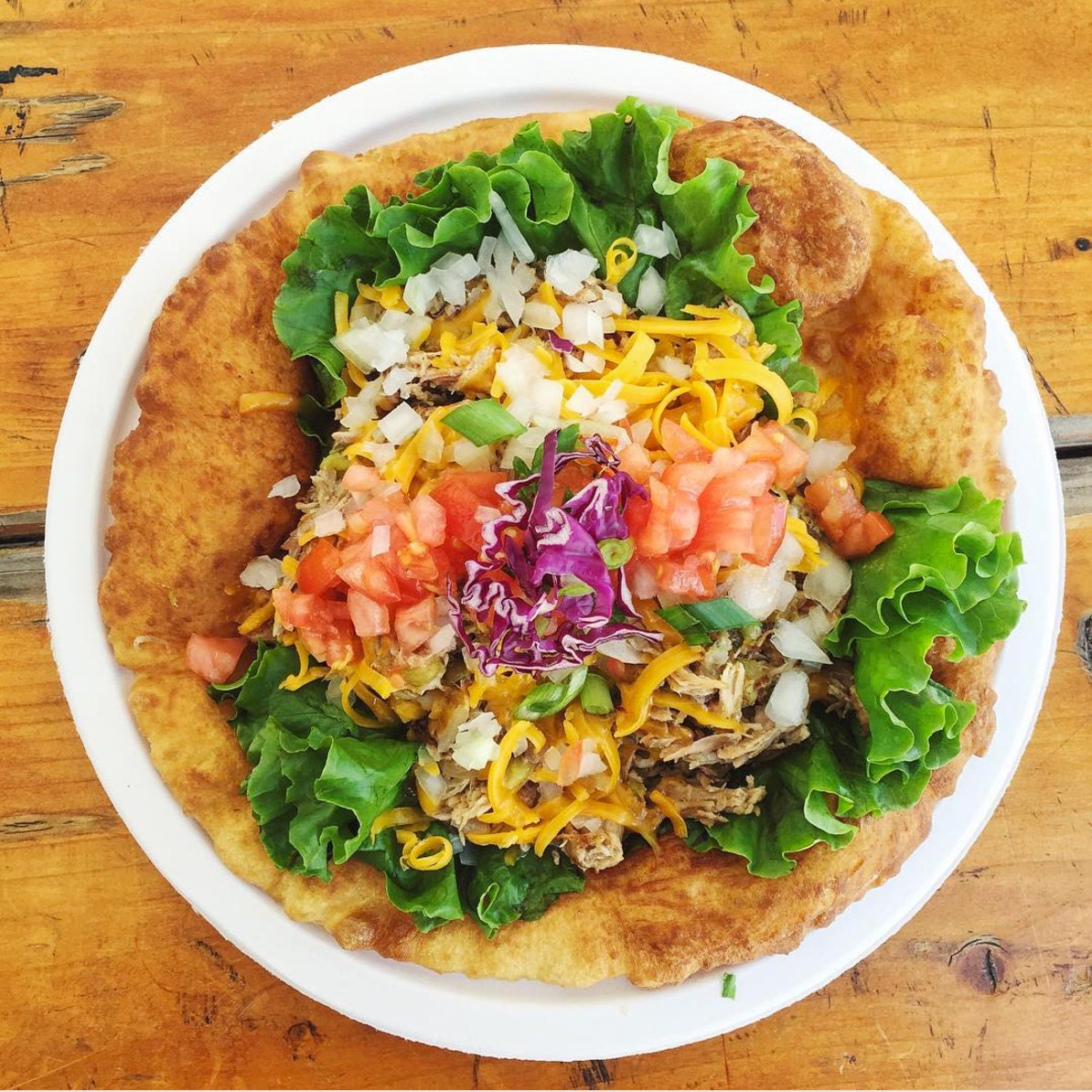 Patio 7's Navajo fry bread tacos in Page, AZ (photo courtesy
@thereluctanttraveler
).
Not surprisingly, some of the most intriguing guidebooks for domestic travelers back in the day were sponsored by advertisers (think AAA, Michelin, or Standard Oil of Ohio). The idea being: Get people on the road exploring their country and they'll burn more gas and rubber! Airlines were also keen to introduce consumers to new destinations. Some of the finest "guidebooks" from the '50s and '60s were issued by
airlines
like TWA and Delta. Cruise handbooks are another goldmine. Up through the '80s, mega cruise lines issued guidebooks to new passengers. They detailed ship amenities and offered sightseeing tips for the forthcoming ports of call.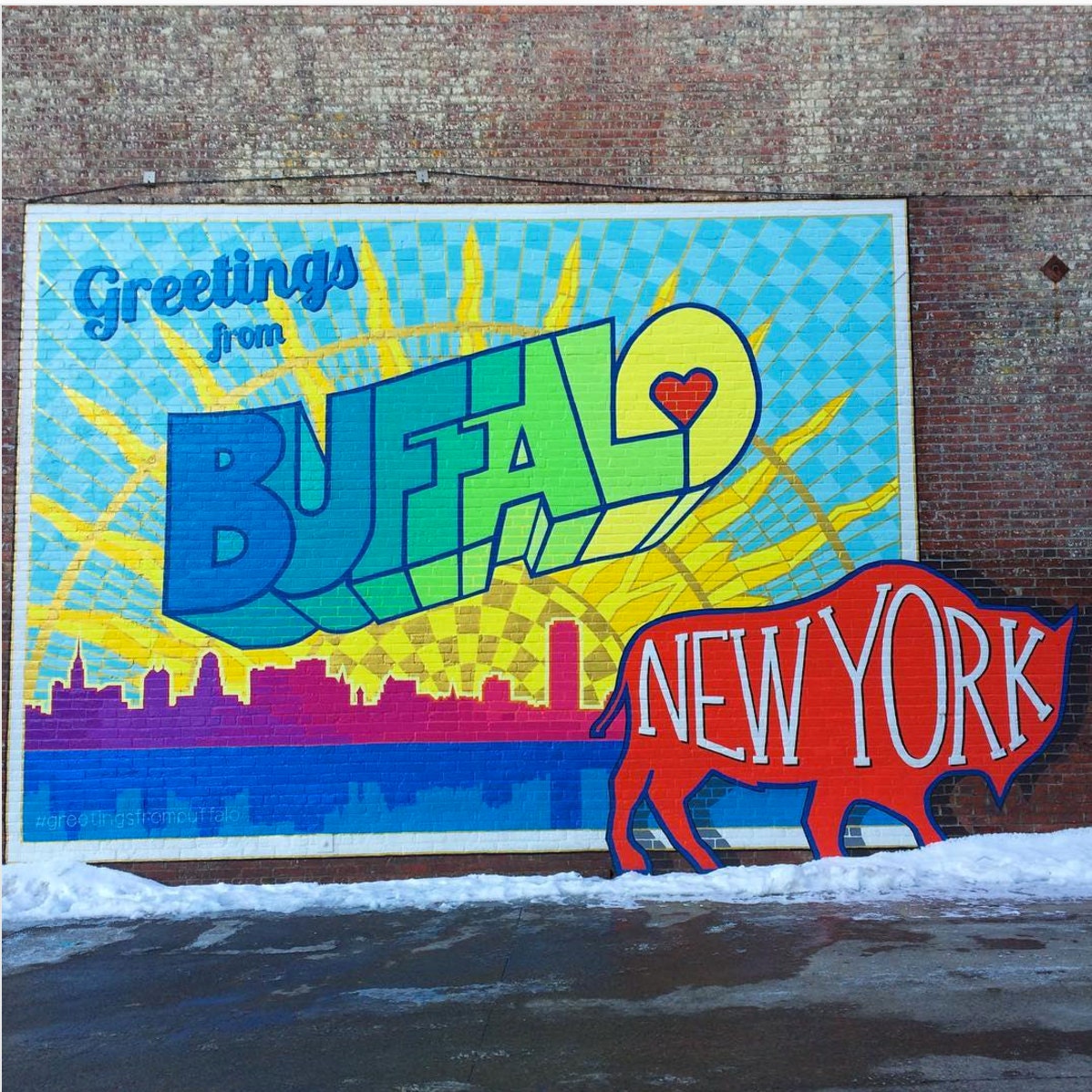 A vibrant mural in downtown Buffalo, NY.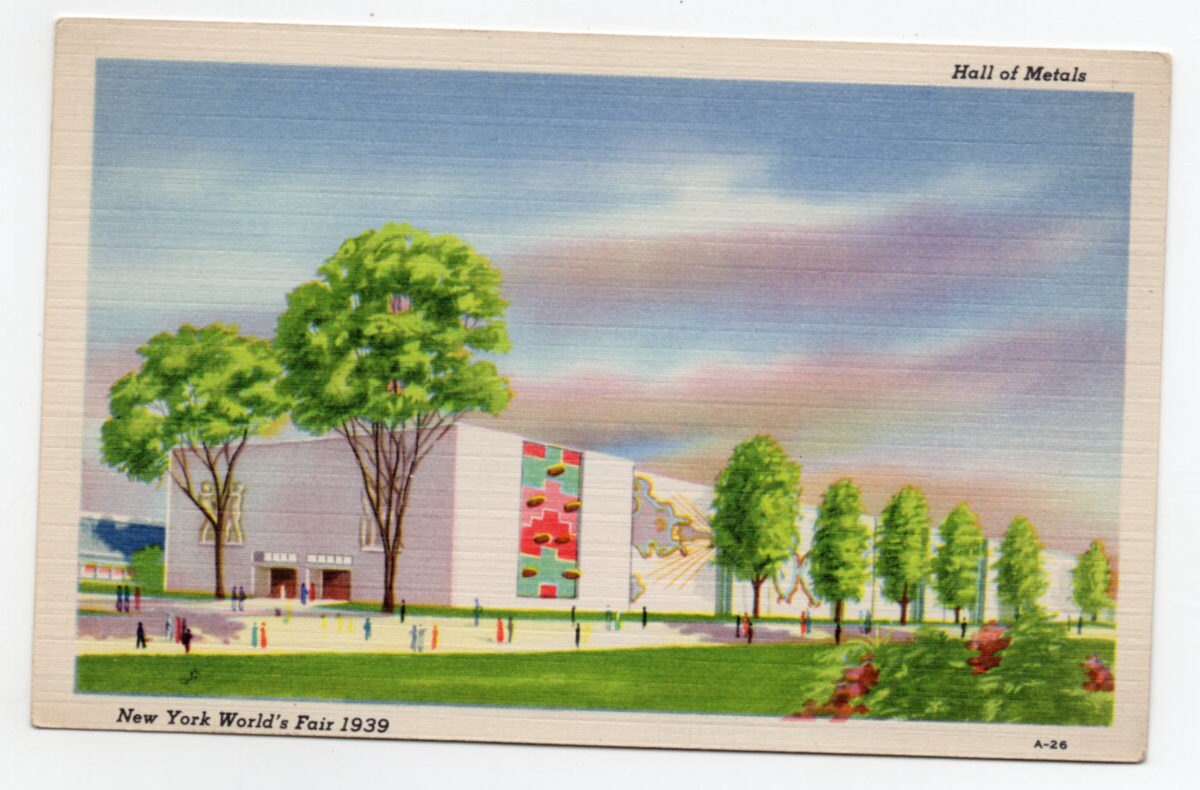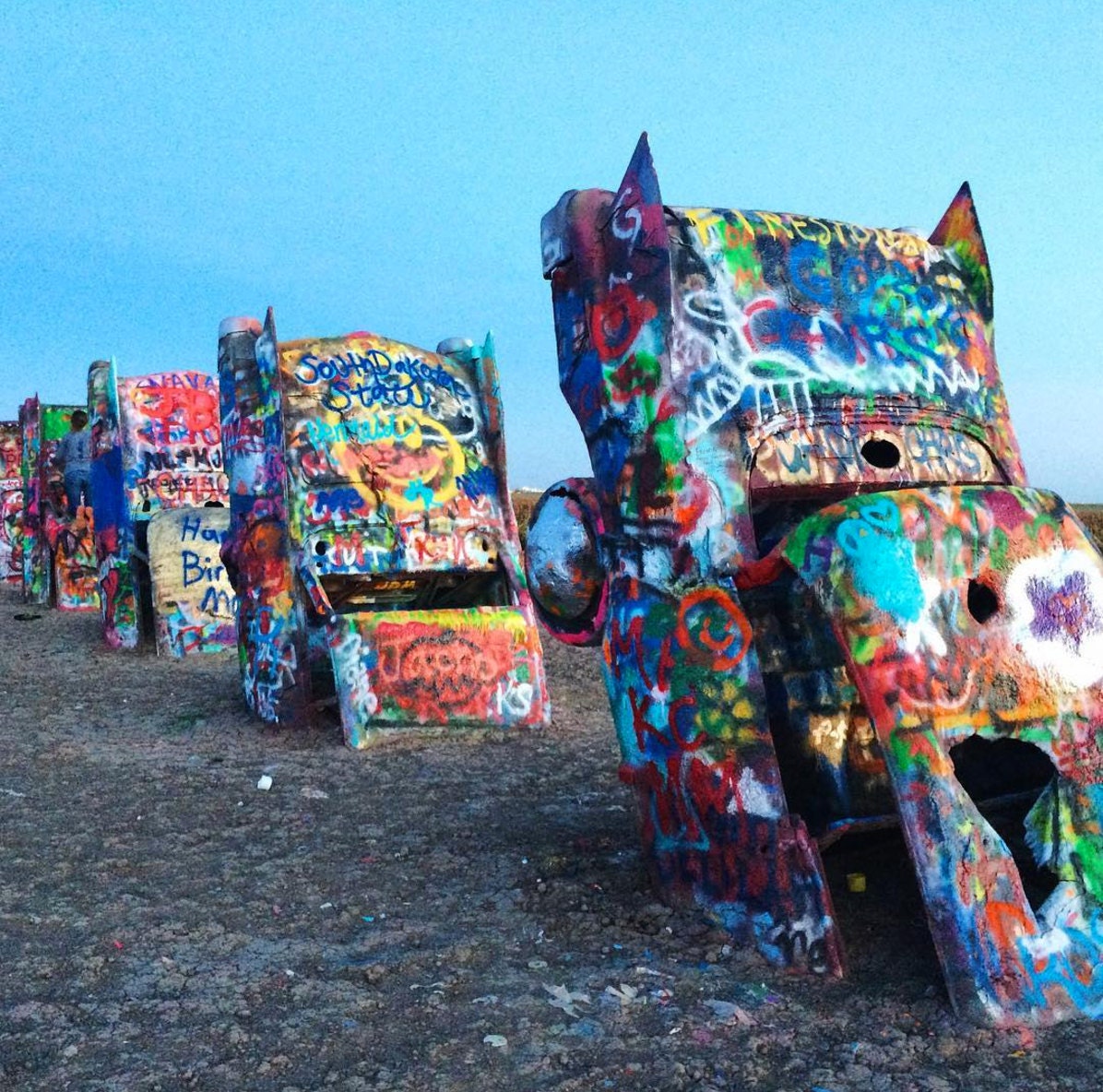 Cadillac Ranch, a public art installation in Amarillo, TX.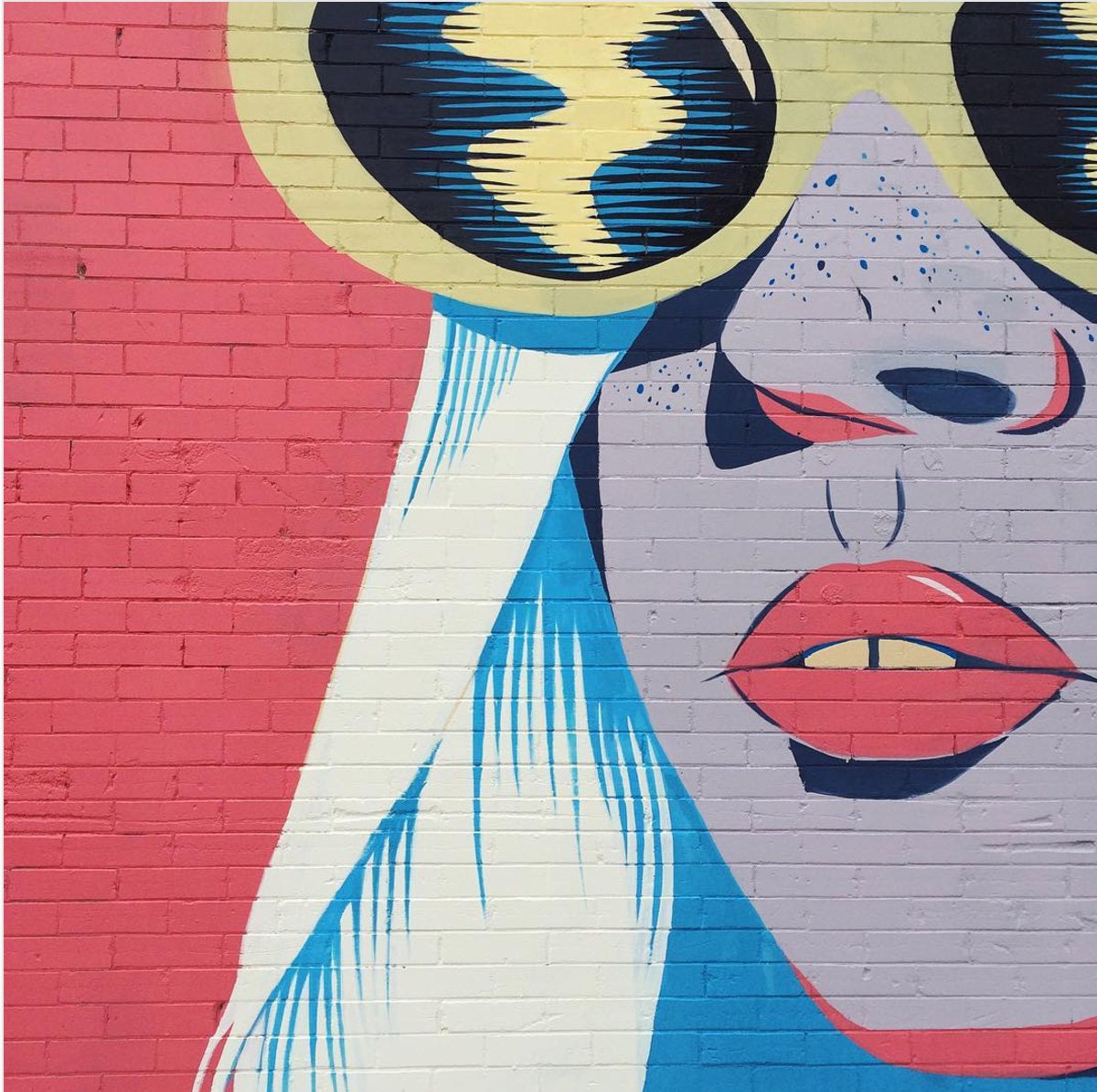 Denver street art by Molly Bounds.
In addition to traditional guidebooks, I also seek out old road maps, vintage atlases, pamphlets issued by tourism boards, and travel magazines (the more niche, the better). I even collect
vintage children's books
about travel. At
Retro Ranch
in Phoenix, Arizona, I snapped up a stack of
1960s/1970s soft-cover travel booklets issued by the American Geographical Society
. The covers were illustrated in happy pastels; inside, the books were packed with maps, pictures, factoids, and stickers. There were dozens in the series, including Surinam (1969), Wales (1970), and Indonesia (1973). At Starrlight Books in Flagstaff, Arizona, I found a pristine copy of
Richard Halliburton
's
Second Book of Marvels: The Orient
, published in 1938. I love it because it's packed with dreamy snapshots of Hindu temples, Egyptian tombs, and untamed Asian jungles. It makes great fodder for bedtime stories, no matter what your age.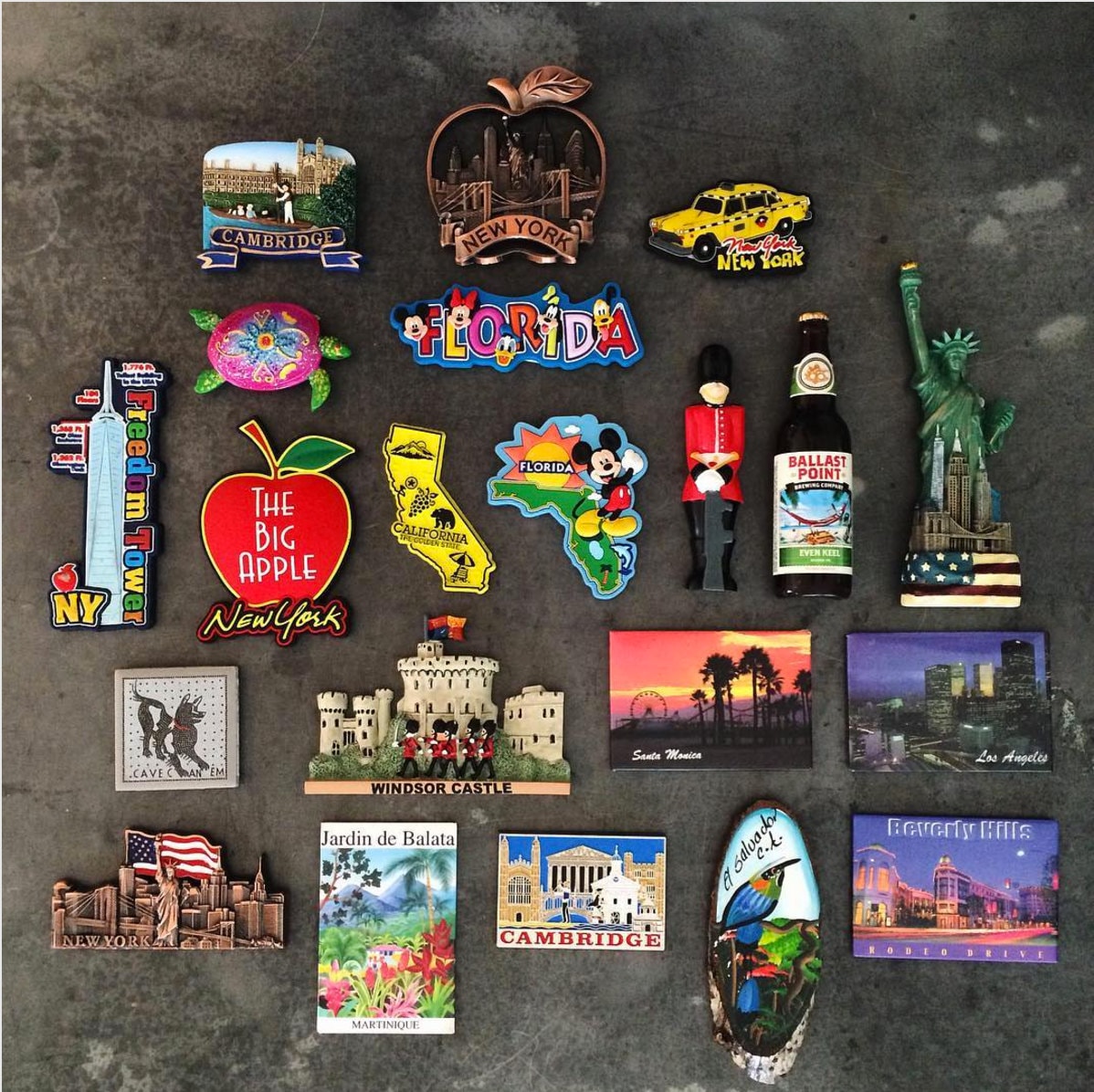 Souvenir travel magnets purchased in bulk at the Unclaimed Baggage Center in Scottsboro, Alabama.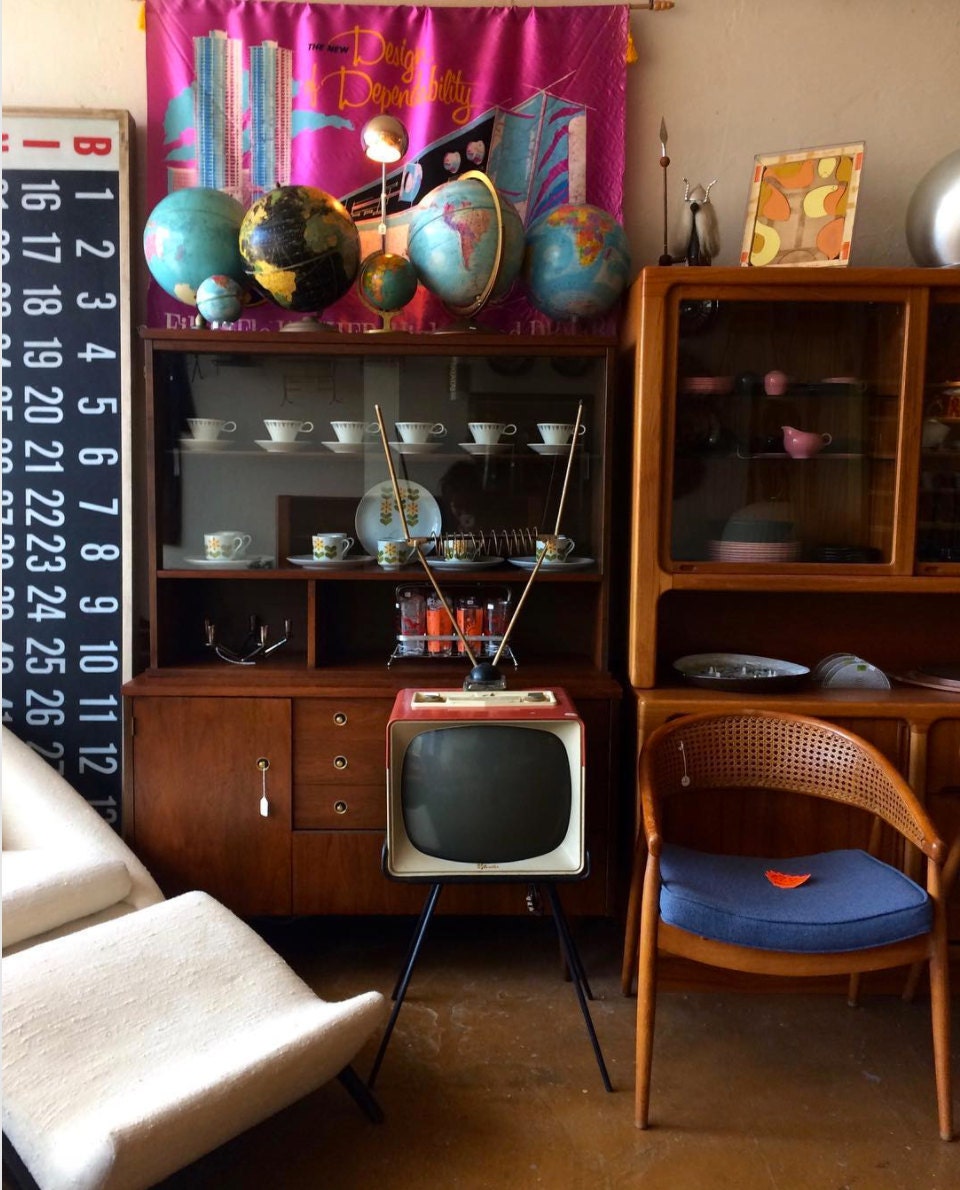 Vintage wares at Oklahoma City shop retrOKC.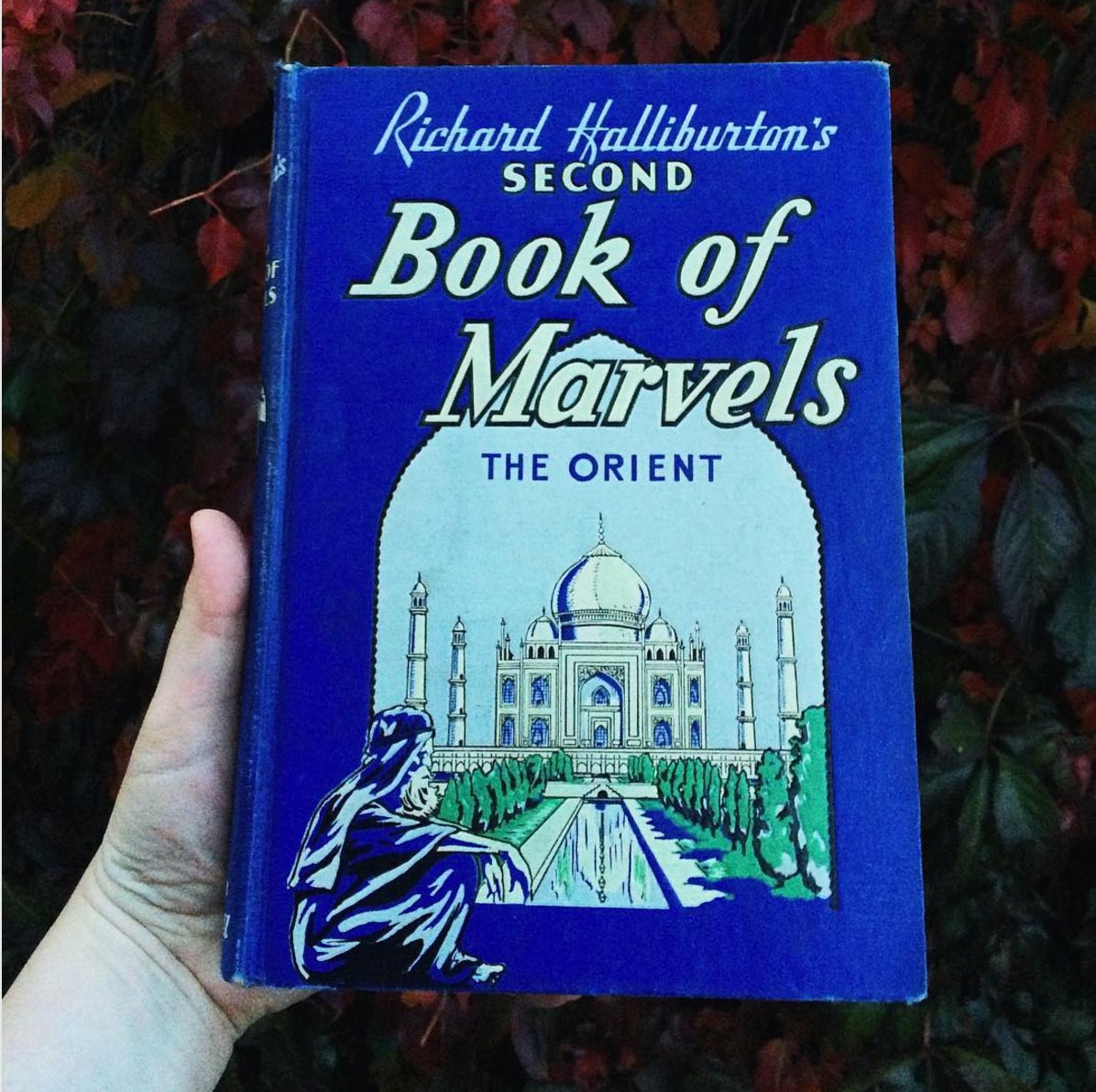 A favorite vintage find at Starrlight Books in Flagstaff, AZ.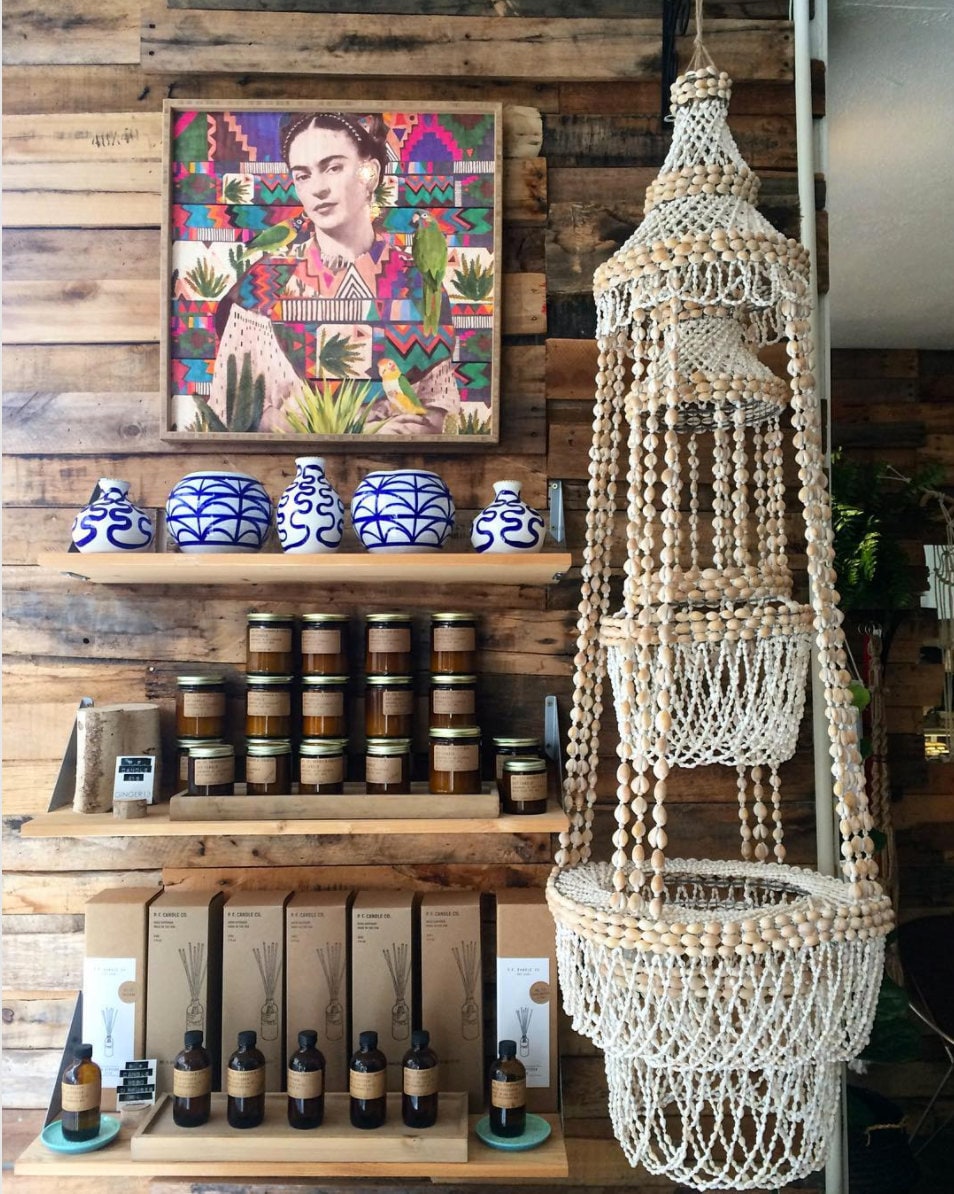 Merch for sale at Ginger 13, an indie boutique in Honolulu's Chinatown neighborhood.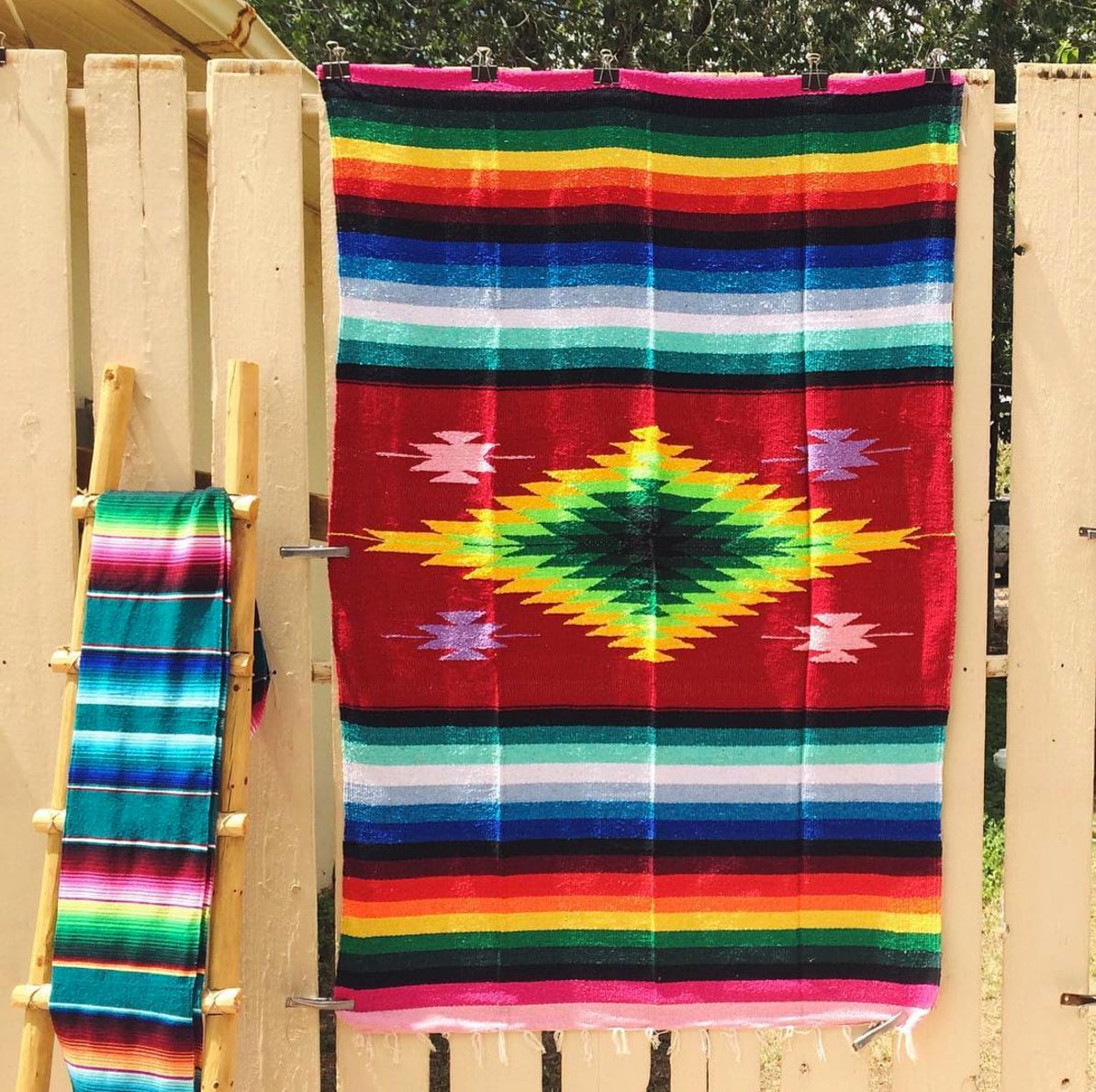 Serapes for sale at Del Sol in Tularosa, NM.
On that first road trip across the States, I reckon I picked up three dozen
vintage travel guides
. There are more in my immediate future. I recently started a new cross-country adventure—New York to Seattle and back—with bookstore pitstops planned in Michigan's Upper Peninsula, Sioux Falls, Fargo, Bozeman, Yakima, Boise, Omaha, Des Moines, Chicago, Detroit, Cleveland, and more. Clearly, I'll need a bigger car.
All location photos by Ashlea Halpern/Cartogramme unless otherwise noted. 
What do you collect? Tell us in the comments.