by Kate Donnelly
Get in the sporty spirit with stylish activewear and accessories inspired by our favorite athletic events.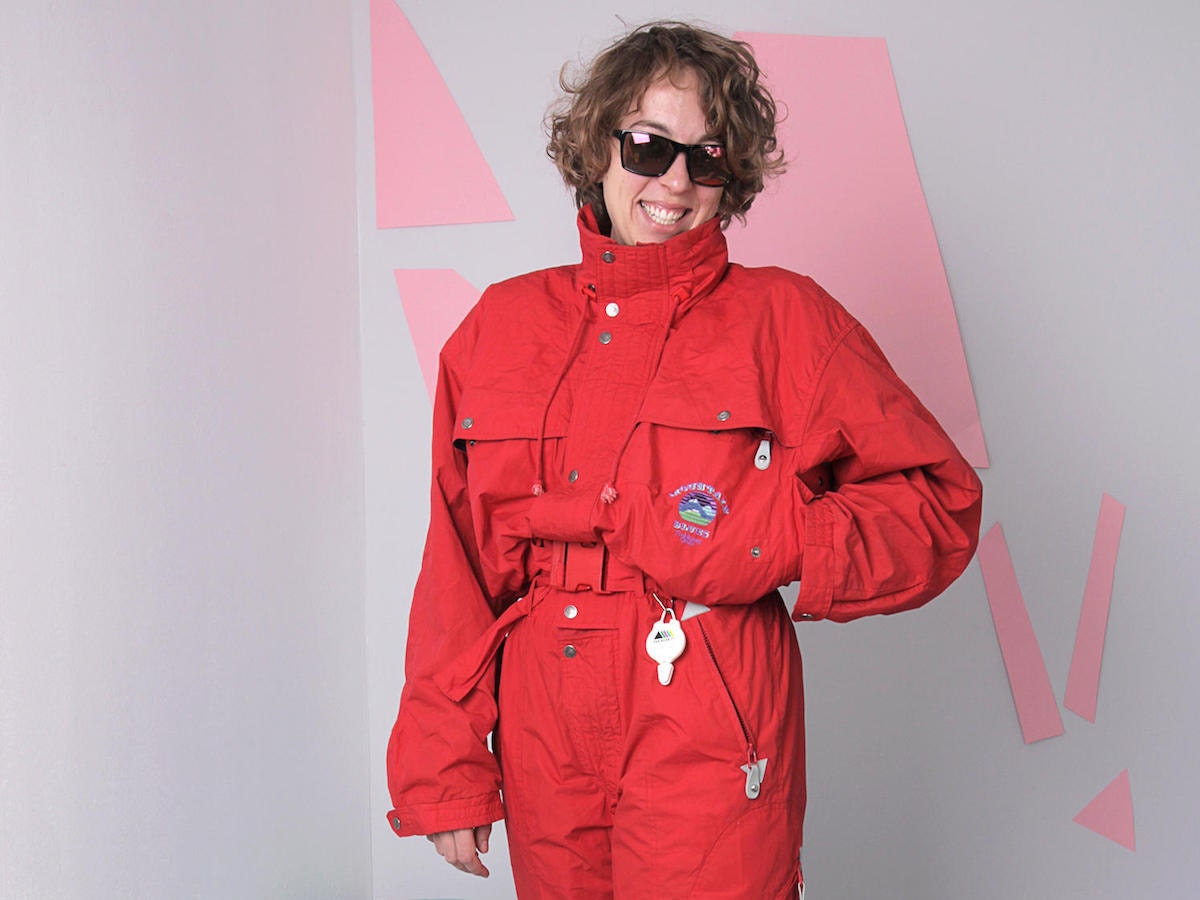 With the holidays solidly behind us and
Valentine's Day
still a few days away, it can feel like early February doesn't have much to offer. But once every four years that changes—and this week, as our favorite athletes gear up to compete in skiing, figure skating, hockey, and more, there's plenty to get excited about. While we'll certainly be glued to our TV sets to see who takes first place in all our must-watch events (hello, curling!), this year we'll also be making time to get in some outdoor activity of our own—or at least channel the fun with winter-ready activewear, outerwear, and snazzy gear and accessories to match. So go ahead: Ditch the basic black puffer and bundle up in a bright retro jacket, an oversize vintage jersey, or a pile of colorful knits brimming with personality. 
Skiing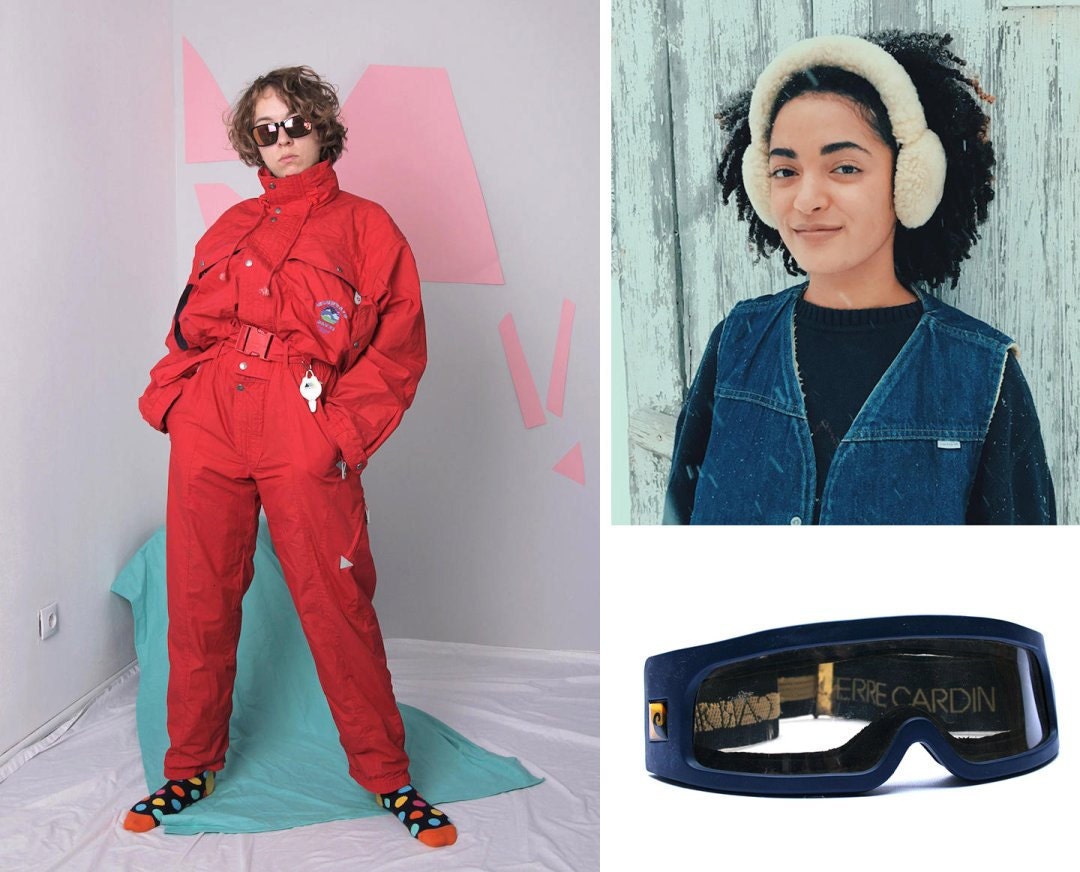 >
Whether you're whizzing your way down a black diamond or just cruising down the bunny slopes, bring the latest in mountain-ready style to this year's ski weekend. For a classic look that screams "pro," start by donning a
throwback one-piece snowsuit
straight out of the '80s. Once you've established a bold base, complete the look with equally cool accessories: vintage French
ski goggles
and authentic
shearling earmuffs
. As for après, may we suggest a cozy fireside sprawl and a mug of hot cocoa?
Hockey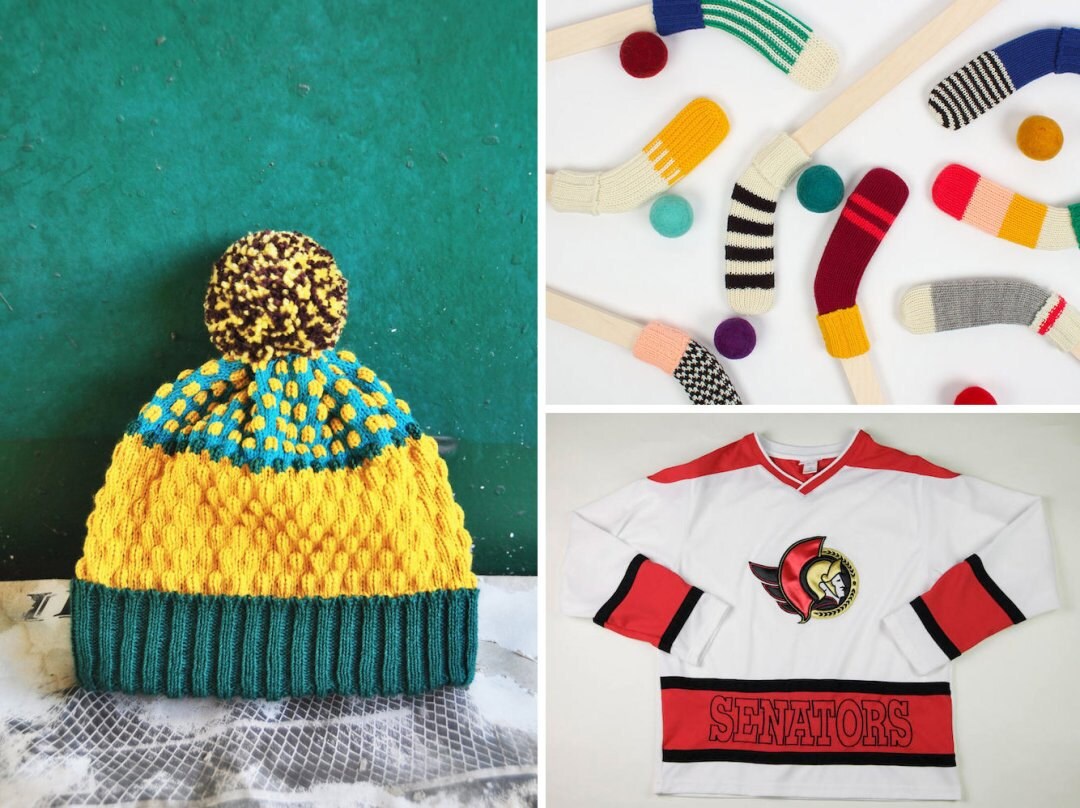 >
Did you know that ice hockey was invented Canada, and the first indoor game was played in Montreal circa 1875? Pay homage to the sport's origins and really look the part with a
vintage Canadian jersey
(because let's be honest, the old-school look never goes out of style). Before you hit the rink, top off your outfit—and keep your head super-warm—with a
playful knitted beanie
, complete with detachable pom. Get the kids in on the fun too with a colorful mini
hockey stick
, made with care in hockey's hometown.
Ice-skating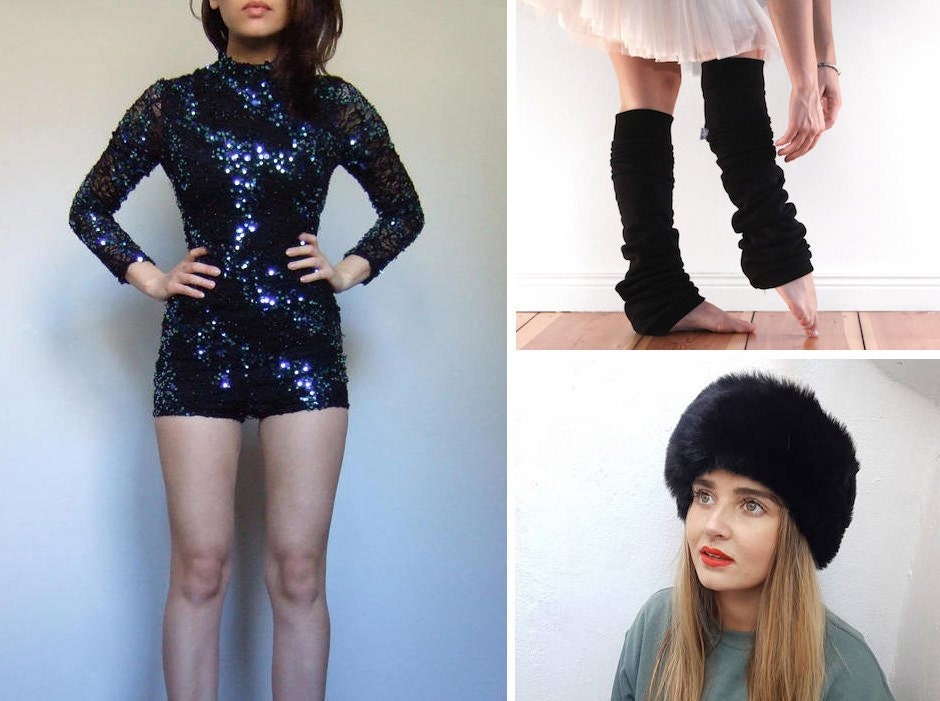 >
So what if a Lutz or triple Axel isn't in the cards for you? Half the fun of figure skating is getting decked out head-to-toe in blingy outfits—even if you're just sliding around the ice trying your best to let go of the wall. Lace up your skates and strut your stuff in a nineties-inspired
sequined bodysuit
that's sure to dazzle the competition, and keep your legs toasty with a pair of chic,
slouchy legwarmers
. The pièce de résistance? A cozy, oversize
faux-fur headband
. Step onto the rink with confidence, because who cares if you slip and fall when you look this cute?
Snowboarding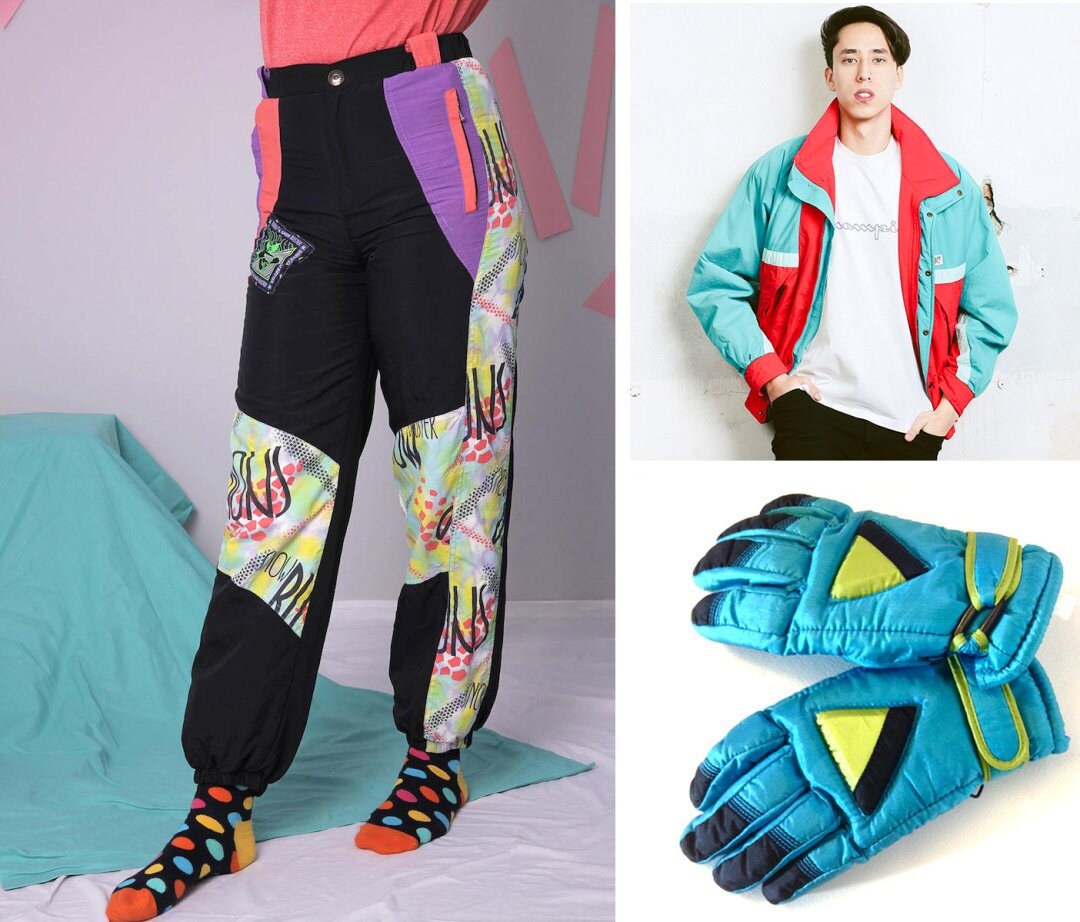 >
Want to stand out while you're shredding the slopes? For an eye-catching fashion statement guaranteed to leave a lasting impression, go all-in on neon '90s snowboarder style with a patterned pair of nylon
snow pants
. But before you "get some air" or gear up for the backcountry, make sure to outfit yourself in plenty of equally colorful layers. For keeping your paws extra-insulated, try a hip pair of
retro gloves
(perfect for making and throwing snowballs between runs), then zip up a
color-blocked vintage jacket
with a hidden hood to keep your whole body warm as you race down the mountain.
Sledding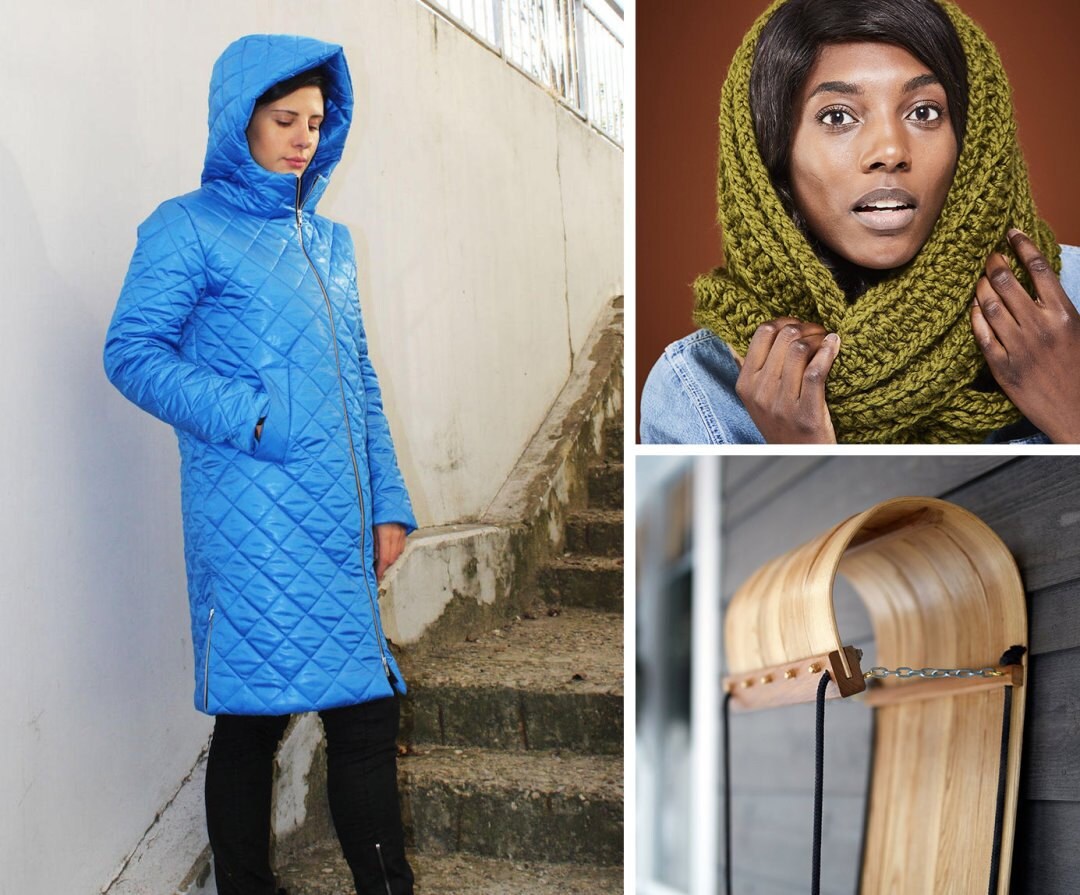 >
If traveling 90 miles an hour in a sled through curvy ice tunnels isn't your thing, you can still embrace the spirit of the sport—and tap into your inner child—with some good old-fashioned sledding. Upgrade your plastic saucer with a
classic wood toboggan
kitted out with brass and leather trimmings. Once you've got your mode of transportation, it's time to don the appropriate outerwear. With the perfect blend of soft wool and acrylic, nothing keeps your head and neck protected quite like a
chunky knit scarf
—and the circle shape means you don't have to worry about loose ends getting caught on your way down the hill. Last but not least, you'll need a sleek,
waterproof winter jacket
, just in case the snow picks up and you're having too much fun to stop.