Straw, wicker, rattan, and raffia—this summer, we're officially obsessed with woven bags.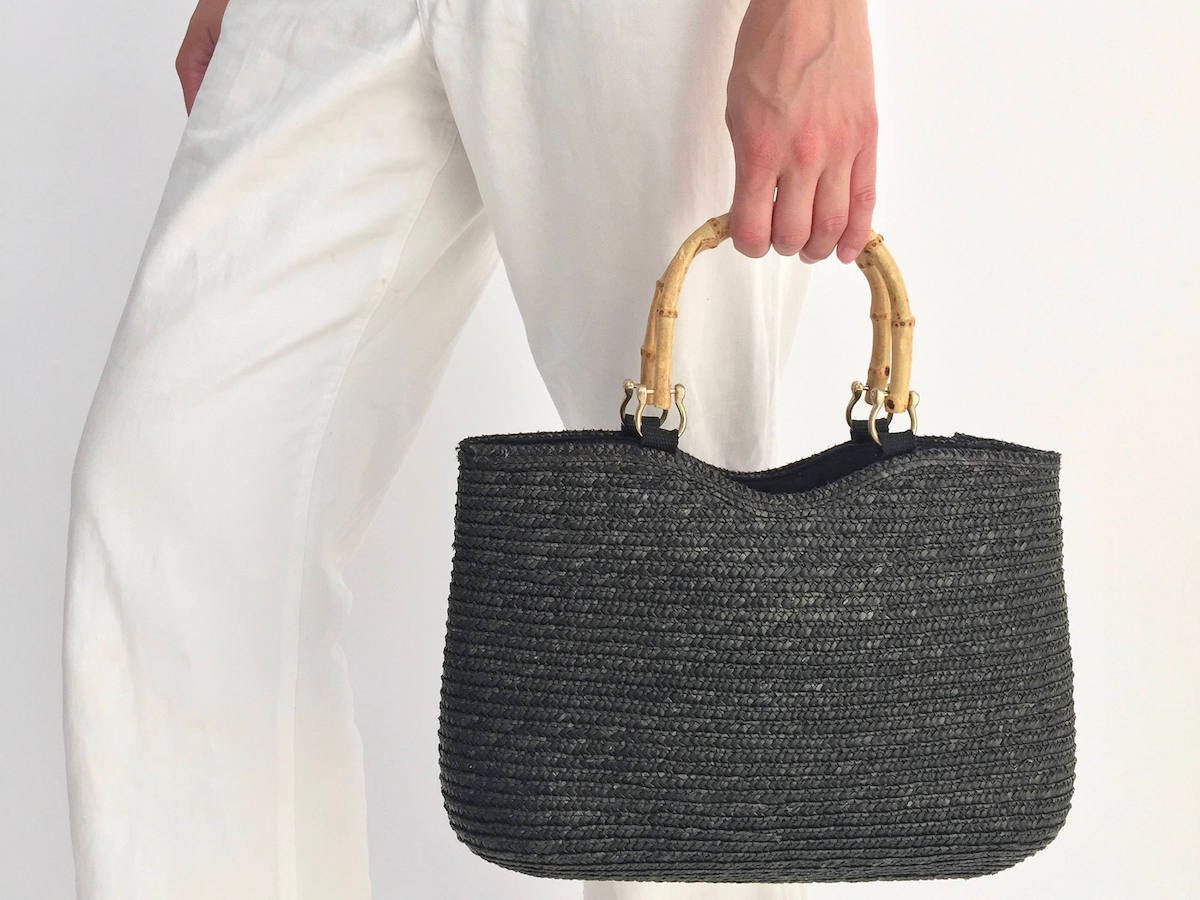 I'll admit it: I like to be ahead of the curve as much as the next girl. There's just something deeply satisfying, something undeniably
cool
, about feeling like one of the very first people to embrace a
soon-to-be-everywhere trend
before it's, well, everywhere. But it's not always possible to be first—sometimes, you fall in love with something at the exact same moment as the rest of the world. It happened to me for the first time in third grade with some exceptional hot pink Tweety Bird high-tops, and again in middle school with a pair of black platform sandals (which, to my great delight,
returned to the scene this season
for another much-deserved moment in the sun). But this
summer
? This was the summer I fell hard for a 
little woven bag.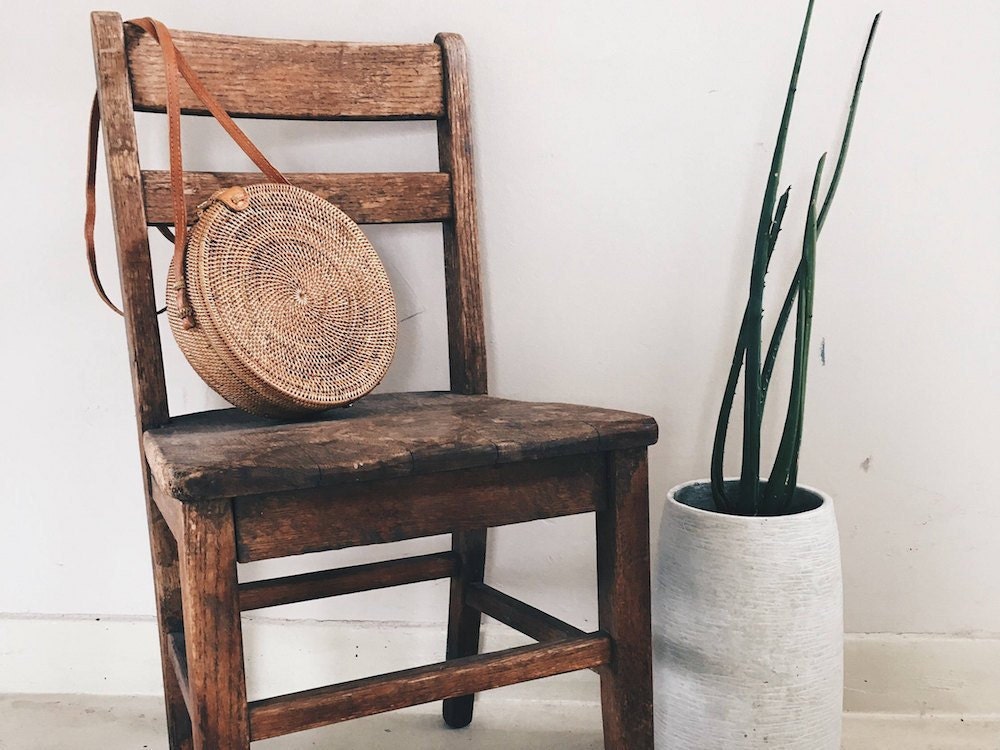 >
It's hard to remember where I saw them pop up first, but if we're being honest, it was probably on Instagram. "Oh, that's cute!" I thought, as I scrolled past a small woven satchel in my feed. And then, 30 seconds later, they were everywhere—a veritable straw explosion. Why so popular all of a sudden? I reached out to Etsy's in-house fashion merchandising expert Kelsey Taylor Hunt to learn more. "This summer we're seeing a huge appetite for pieces made with natural materials, whether it's
linen dresses
, raw stone
druzy jewelry
, or
rattan bags
," explains Kelsey. "Woven bags are the perfect way to add a touch of retro, Riviera-inspired style to your wardrobe." Even better? They're versatile. "Thanks to elevated touches like a leather handle or hand-finished trim, these bags are as at home in the city as they are on the shore," says Kelsey. "They're relaxed and refined at the same time."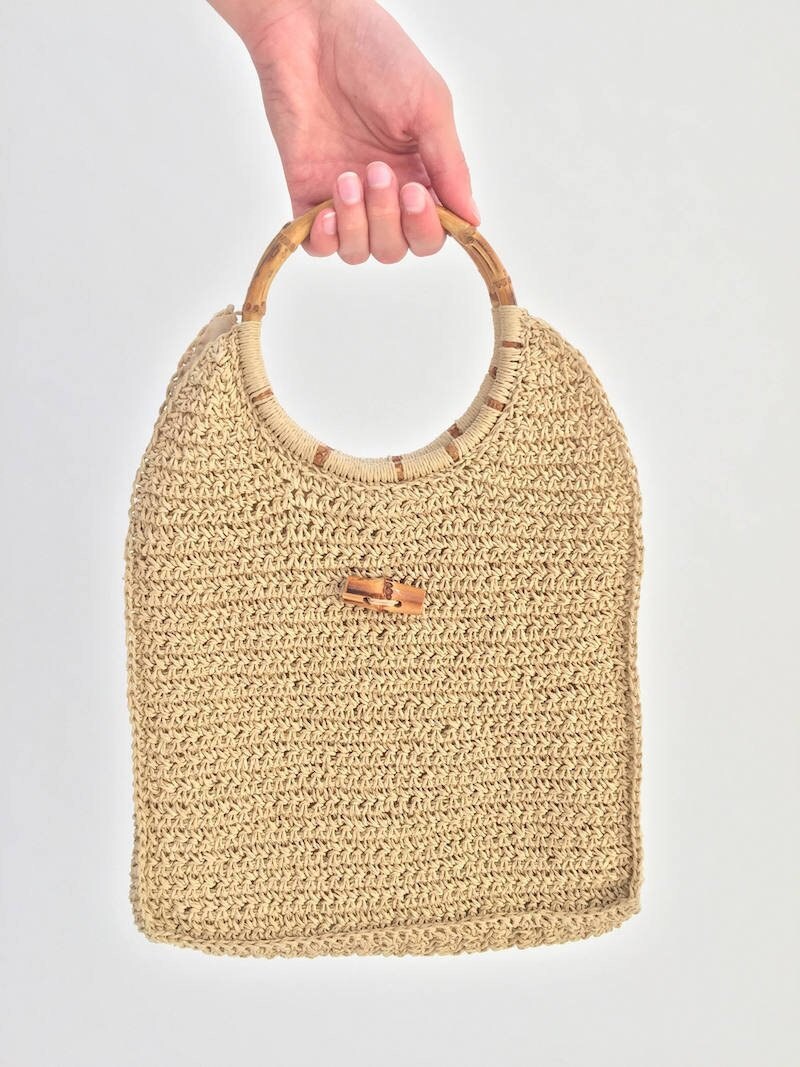 >
The trend confirmed, I was officially torn: There was no doubt I loved the look, but there was nothing remotely original about my desire. If anything, I was late to the game—it was the Tweety Bird sneakers all over again. And yet, there it was: desire, unmistakable and undeniable. Cutting edge be damned—I had to have one. After consulting via text with my high school bestie, who'd recently ordered a
woven bag
of her own, I took the plunge. My heart soared when it arrived on my doorstep a few short days later. Never mind that it smelled a bit like campfire—the reeds, I've learned, are smoked over coconut husks to dry—it was perfect. After a couple days propped in front of an open window, my bag and I were ready for our first public outing: a walk around the block with my other full-blown obsession, my rescue dog, Bo. Sure, I was wearing pajamas, but with my new bag in tow, my confidence was through the roof. I looked good.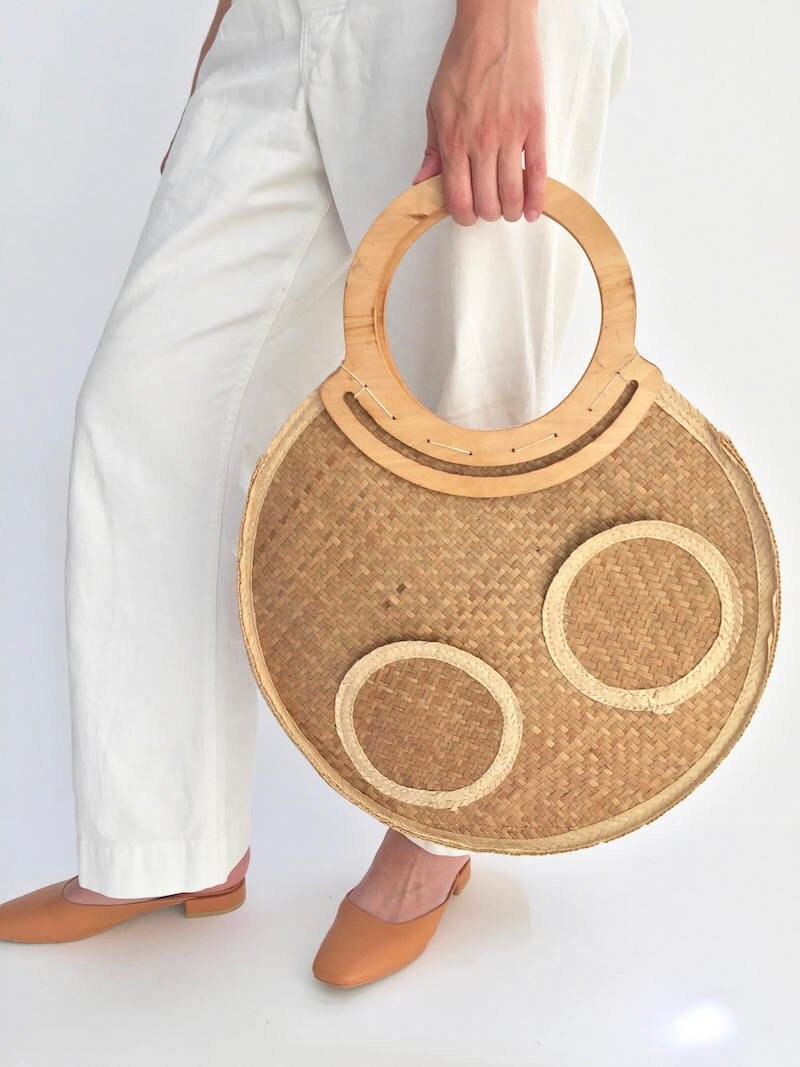 >
Packing for a week-long road trip down the California coast the following month, my beloved straw bag was the very first thing I threw into my suitcase—nestled carefully between stacks of swimsuits and towels, of course. Each morning of the trip, as I got dressed for the day, I was thrilled to discover that no matter what I'd donned—
vintage jean cutoffs
, a
breezy beach cover-up
, something a little nicer for lunch with friends—my trusty woven bag provided the perfect finishing outfit flourish. Together we ate seafood on the pier in Santa Barbara, watched Shakespeare outside in San Diego, and stuffed our faces silly with barbecue in LA. (I even considered bringing it along on a moderately strenuous hike.) Everywhere we went, strangers from all walks of life, from the checkout clerk at the farmers market, to our Airbnb host, to the couple sitting next to us at dinner, went out of their way to praise my new purse.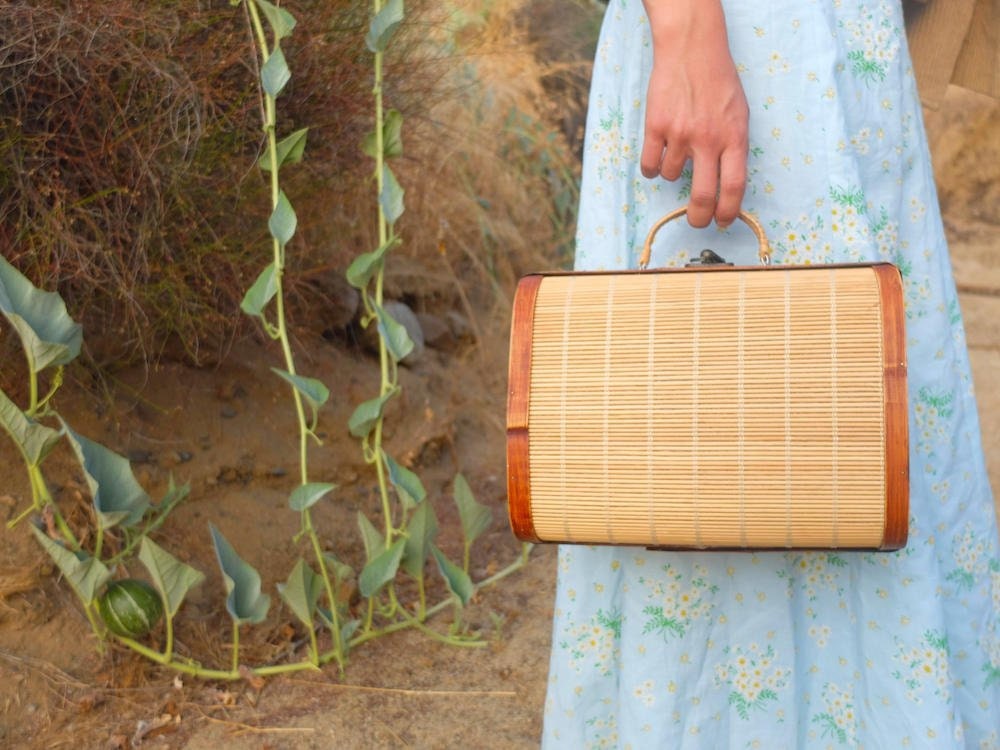 >
By the end of the trip, my little woven bag felt more like an extension of my person than anything else. I'd mastered the art of opening it one-handed (no easy feat with an industrial-grade snap fastener), and knew just how to squeeze my wallet, sunglasses, and mini sunscreen inside without breaking a sweat. On the flight home, it sat loyally (and adorably) at my feet, a spot normally reserved for Bo—I just couldn't bring myself to check it.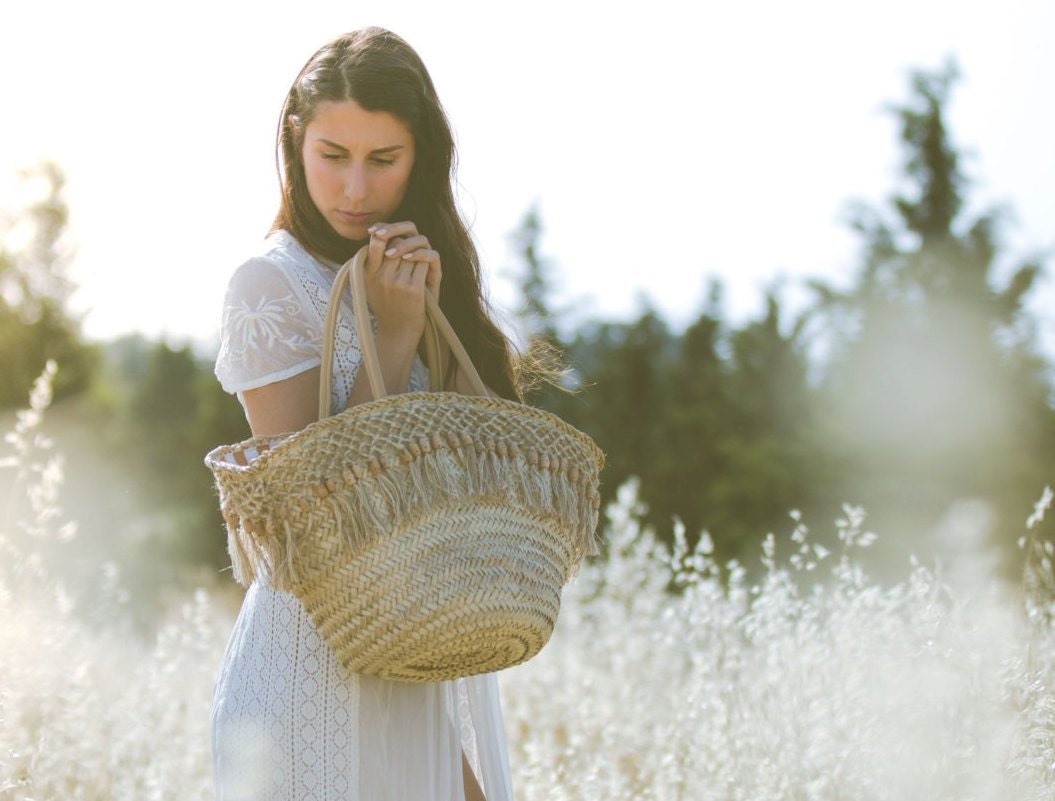 >
It's safe to say I'm obsessed. If there was any doubt, the fact that I don't even care that woven bags are officially everywhere (and that I wasn't even
close
to the first person to hop on this particular bandwagon) confirms my full-blown infatuation. Is it trendy? Sure. Will I love it as ardently next year? Who's to say? Maybe it's a forever love, or maybe it's just for a season. But one thing's for certain: This summer, it's my ride or die.
What are you obsessing over right now? Tell us in the comments.