by Valerie Rains
Get inspired with a look back at four Etsy seller stories that moved us—and you—in recent weeks.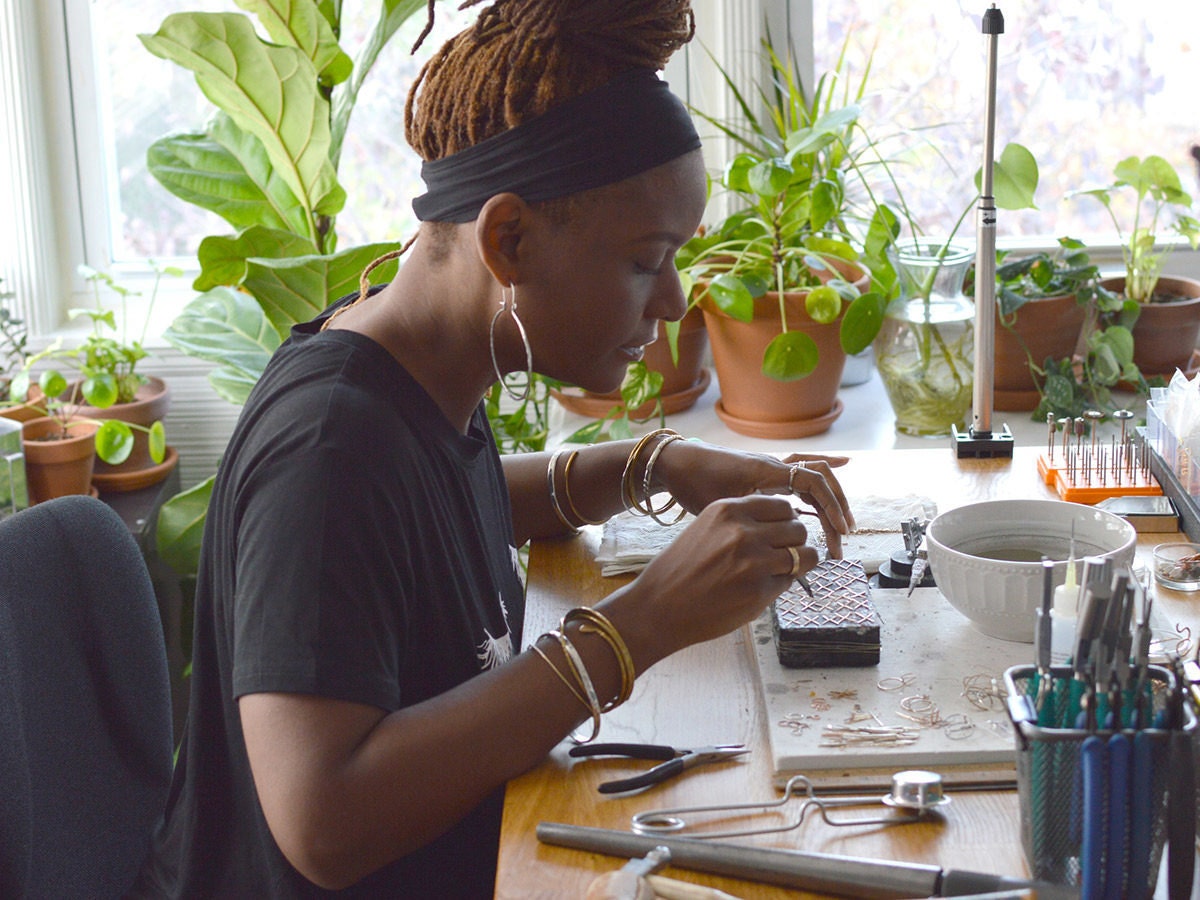 Every week on
the Etsy Journal
, we share a fresh in-depth story about one of the talented makers or creative collectives who fill our marketplace with its distinctive blend of delightful, unique goods. We discover how (and where, and when) they work, what inspires them, and what gives their products their own indelible one-of-a-kind stamp. And while each one of these interviews is equally special, surprising, and impactful, there are always a few features that get our community talking even more than usual.
Today, we're celebrating, and resurfacing, some of those recent standout seller stories, selected from across our top categories—in case you missed them the first time. Which one speaks to you?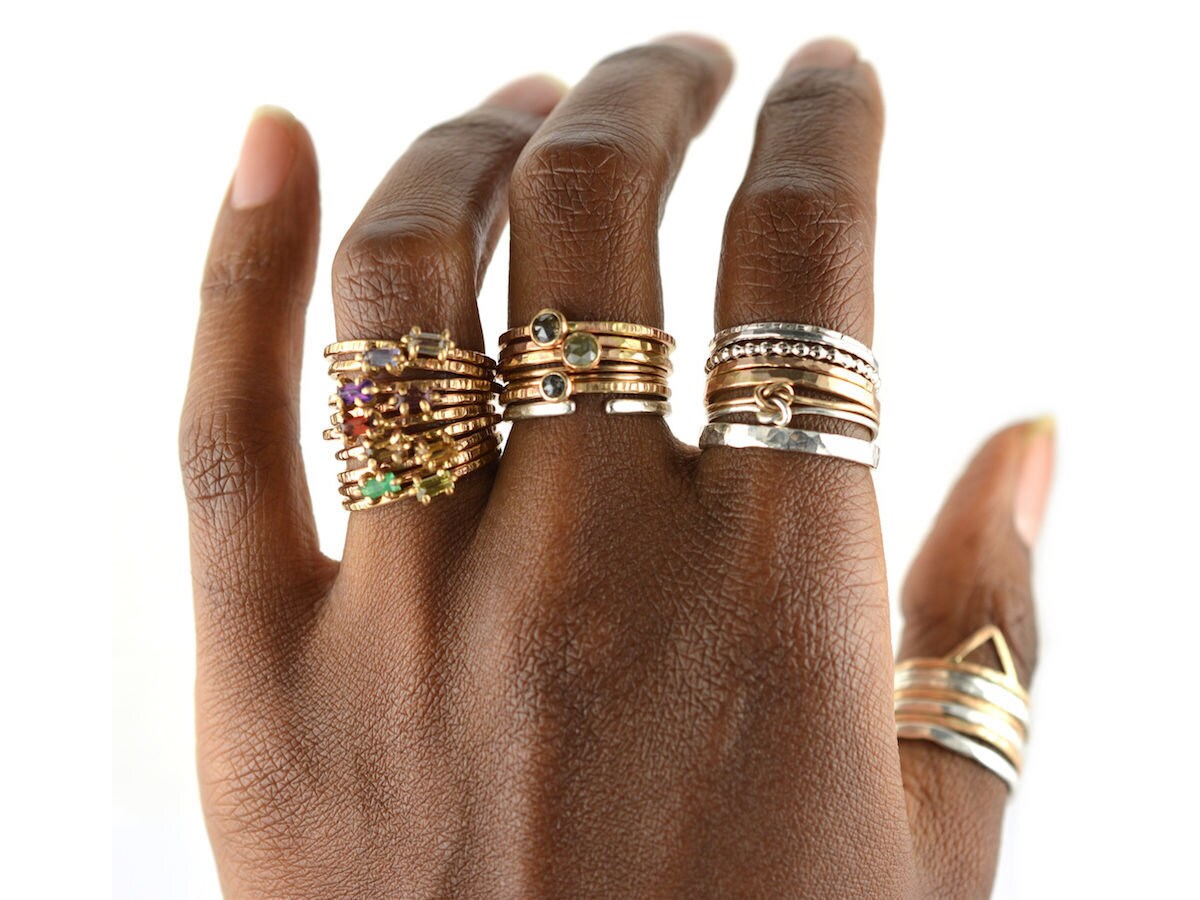 Given how much the Etsy community loves
stacking rings
, it's no surprise that one of this season's most-shopped Etsy Journal maker interviews was with New York City designer Nadirah Bostick, whose eminently collectible line of "delicate jewelry for everyday wear,"
Aquarian Thoughts
, is heaven for jewelry lovers who prefer to pile on accessories by the dozen. "When it comes to mixing, I say the more the merrier. If you mix the metals and styles, and each one is something you're really attracted to, then it's meaningful. It tells its own story," Nadirah says. Want more proof that a carefully layered jewelry look can amount to more than the sum of its parts? 
Read the full story about Nadirah's approach to design.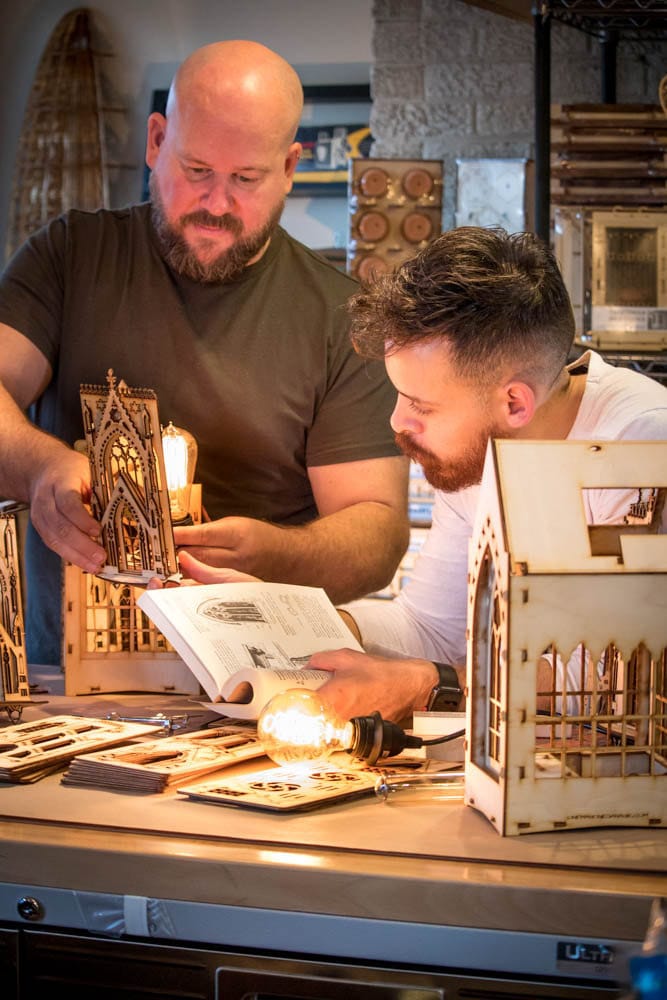 Nevermind the name. The two (yes, two) men behind the Nashville-based laser-cut design shop
One Man, One Garage
are worlds away from the caricature of the solitary tinkerer hidden away in his workshop. Sure, Marcus Williams and SJ Stone put in plenty of hours in their garage laboratory, designing and fabricating original laser-cut kits that assemble into lamps, birdhouses, planters, and more, but just as often, they're out in the world, talking shop with other makers and getting to know their customers at pop-up markets and street fairs all around Nashville. And their designs, too, are meant to encourage interaction between the folks who purchase (or receive) them. "One of the things that makes me happiest is hearing how our designs encourage families to spend time together," Marcus says. "We design a gift, but that's just one piece of the puzzle. The other piece is the quiet time, where a couple people can sit down and make something together. We love the idea that you're gifting some of your time in addition to thoughtfully finding a perfect, unique item."
Read more of Marcus and SJ's story.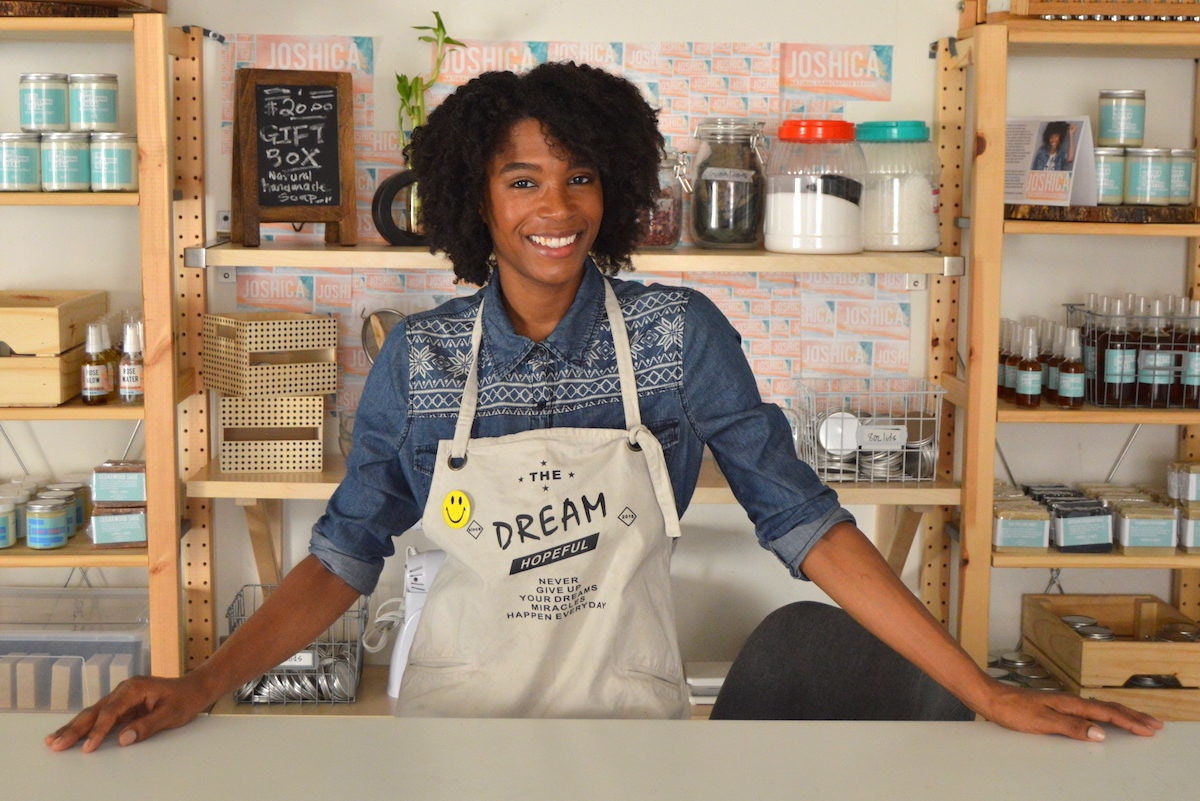 It's hard to say exactly why Joshica Kiah's story struck such a chord with Etsy Journal readers. Maybe it's her heartwarming journey of finding self-love and acceptance by embracing her natural "kinky, curly" hair—and developing an all-natural line of products to help it look and feel its best. Maybe it's her gorgeous, undeniably eye-catching packaging. Or maybe it's Joshica's sunny, can-do attitude, which shines through in her words and photos. Whatever the reason, there's no doubt our interview with the Los Angeles maker behind eco-friendly bath and beauty line 
Joshica Beauty
hit home for shoppers, collecting more than its fair share of comments. "I can definitely relate to the pressure to alter your naturally curly hair," wrote one reader. "Congratulations on making the big leap!" And that—Joshica's ability to connect with and relate to women around the world through her products—might be the answer, after all.  "Joshica Beauty is more than just a brand," explains Joshica. "It's about loving my natural hair and encouraging curly-haired women like me to love their natural hair and to love themselves, too." 
Get inspired by Joshica's story.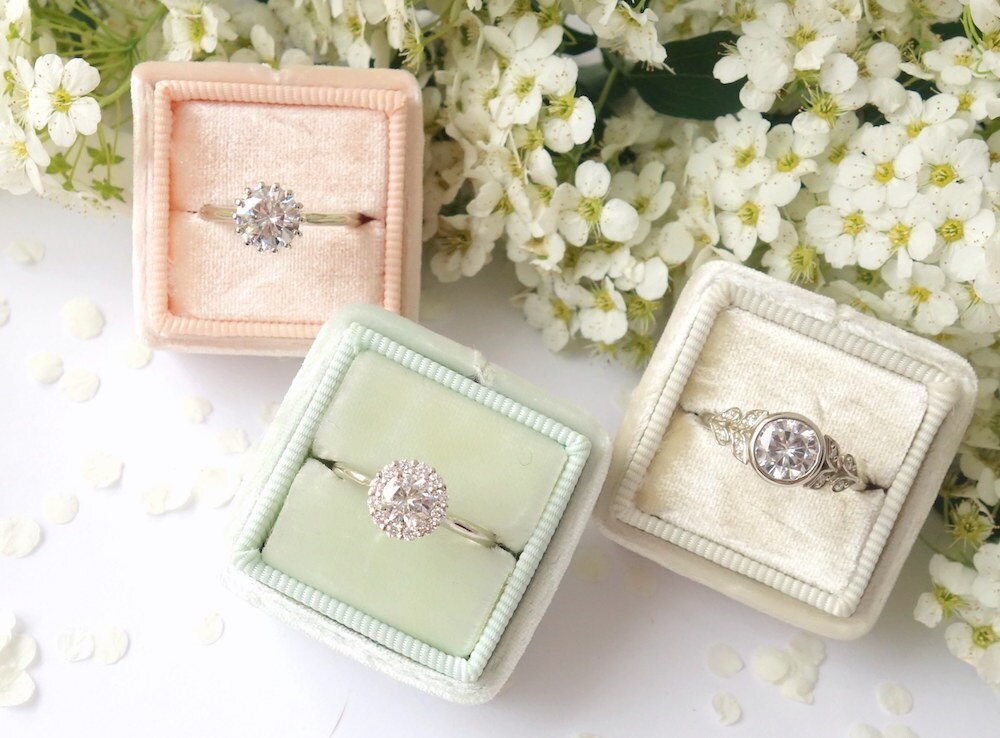 Sometimes innovation means learning to embrace your natural beauty, and sometimes it means bringing cutting-edge technology (3D printing, CAD) into a historically high-touch, hands-on process like fine jewelry making. That's exactly what Canada-based designer
Kate Szabone
tried with her nature-inspired jewelry business—to beautiful, and still exquisitely handcrafted, effect. "It's really exciting to work with technology that combines the old and the new," says Kate. "There are certain things you're always going to do the same way, like casting, but these tools make the processes much more efficient."
Read more about how Kate combines timeless techniques with modern technology
.