We've consulted the star charts and hand-picked the most one-of-a-kind birthday gift ideas for every personality in the galaxy.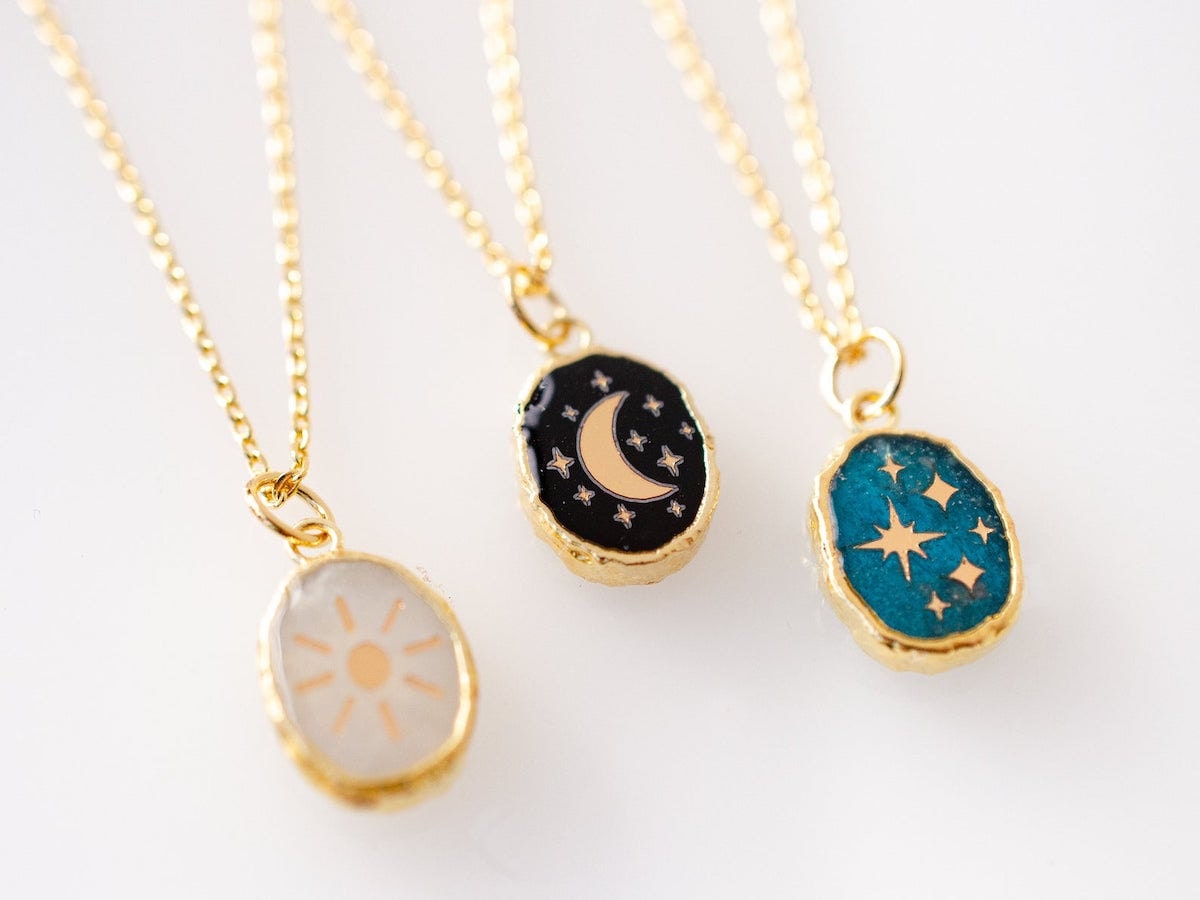 We've all been there: You set out on a quest to find a one-of-a-kind birthday gift that feels custom-crafted for your favorite auntie, little bro, or best friend—and before you know it you're 26 tabs deep in an online shopping sesh. If this sounds familiar, then count your lucky stars, because we've got just the astrological assist to help you deliver guaranteed birthday bliss to anyone celebrating another lap around the sun. From exciting new DIYs for adventurous Aries to calming candles for Cancer, each creative birthday gift in this stellar batch is hand-picked to make any zodiac sign feel like the most popular birthday babe in the universe. So go ahead and snag a present or two, and maybe even one for you—we won't tell! (Ahem, looking at you, Leo).
Pampering birthday gifts for Taurus (April 20–May 20)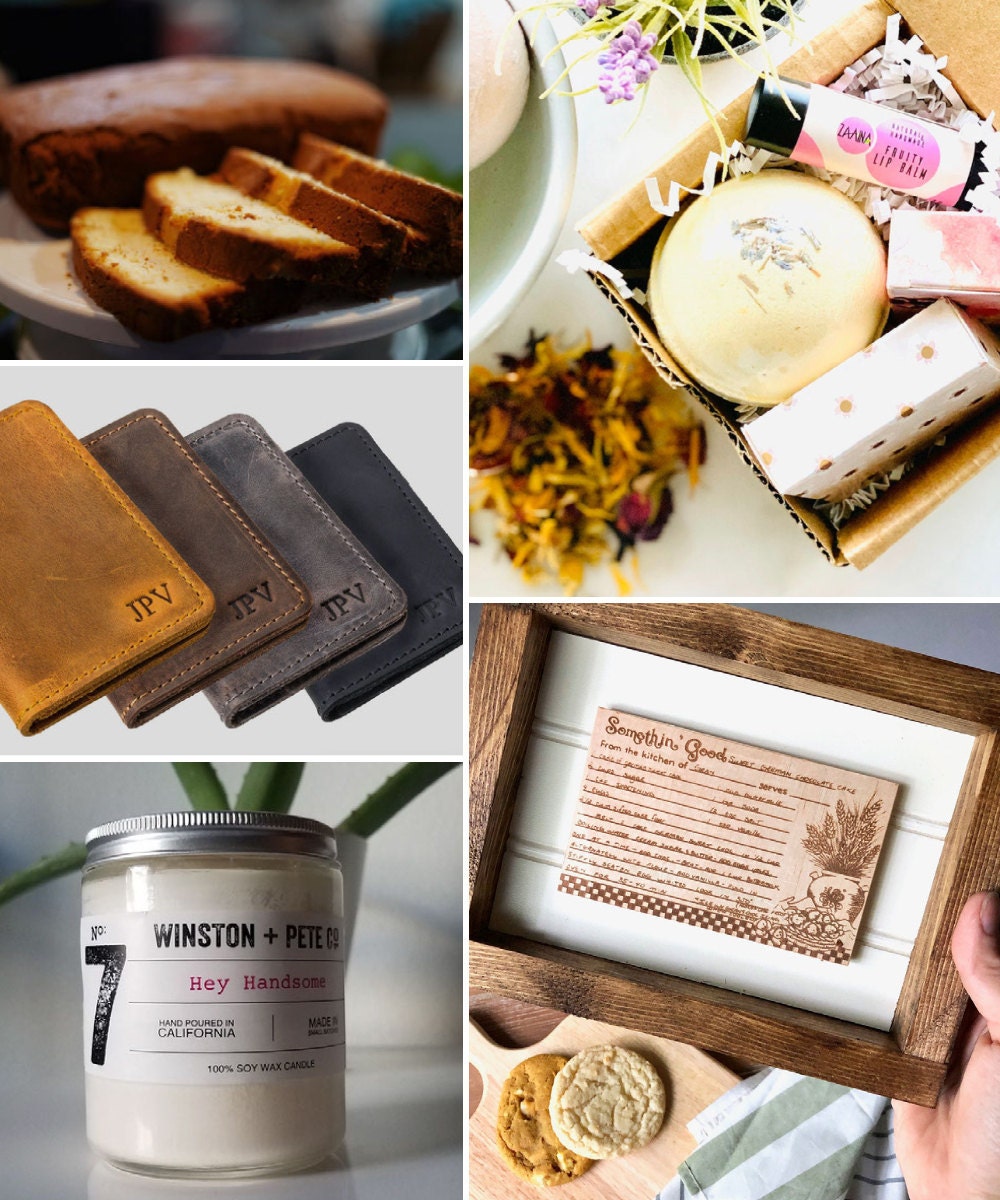 Taurus is most content when relaxing at home in all the classic ways—taking a long, spa-inspired soak surrounded by candlelight, or relishing in a well-loved recipe for homemade pound cake. Spoil them with fully-stocked self-care kits and nostalgic soy wax scents, like rustic teak tinged with subtle spice and orange zest. And because they appreciate the tried-and-true, Taurus will also adore any traditional birthday gift with an elevated personal twist, like a monogrammed leather wallet.
One-of-a-Kind birthday gifts for Gemini (May 21–June 20)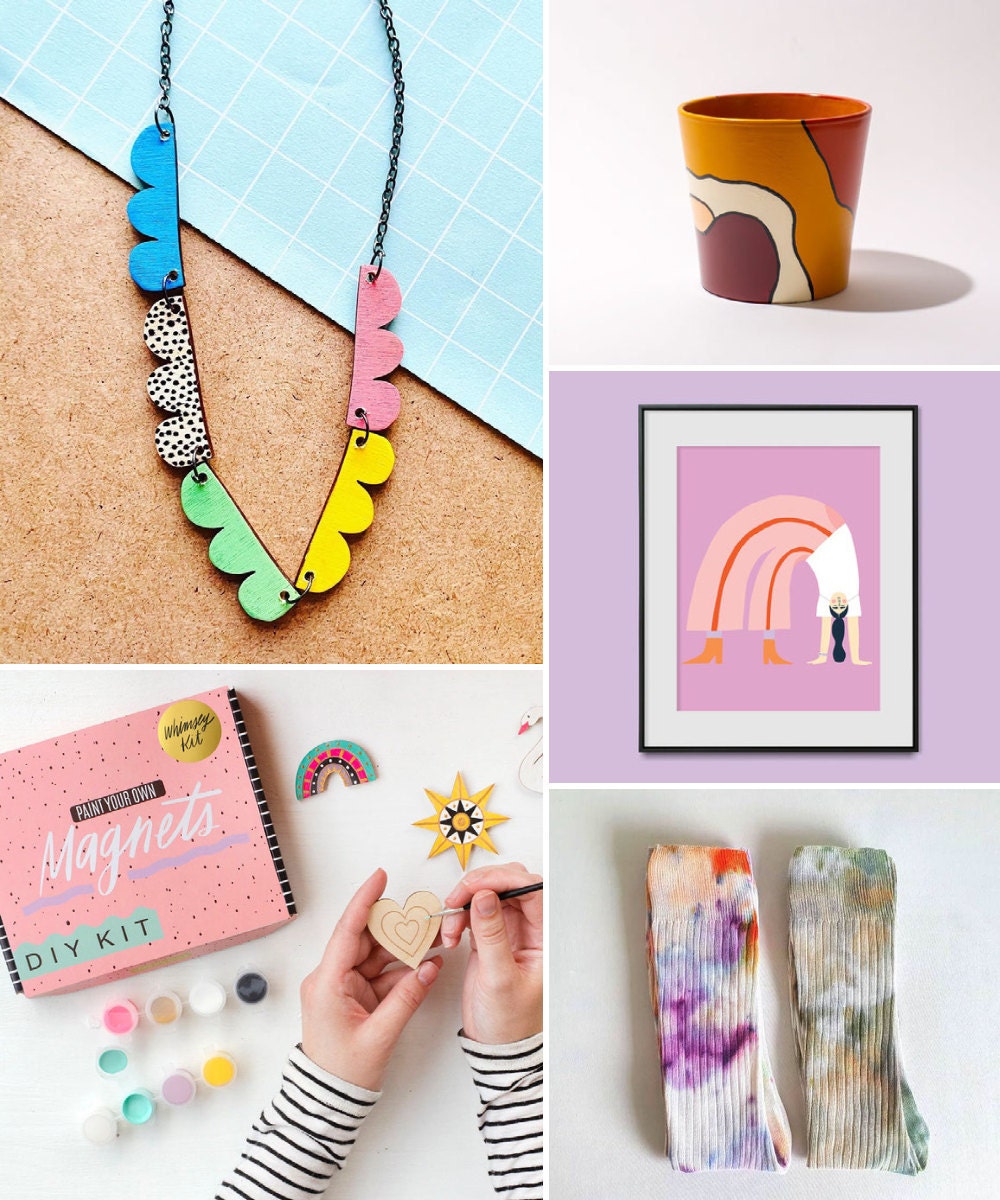 It's all about energy for lively Gemini, so opt for festive presents that dial their birthday celebration up to eleven. Jazzy abstract jewelry in big, statement-making shapes will make them feel like the star of the Zoom party, and colorful pots will add a pleasing pop of sunshine to their succulent setup. One more hot tip: Gemini simply can't resist a conversation-starter. Our gab-worthy go-tos? Playful illustrated prints and trendy tie-dye accessories.
Wholesome birthday gifts for Cancer (June 21–July 22)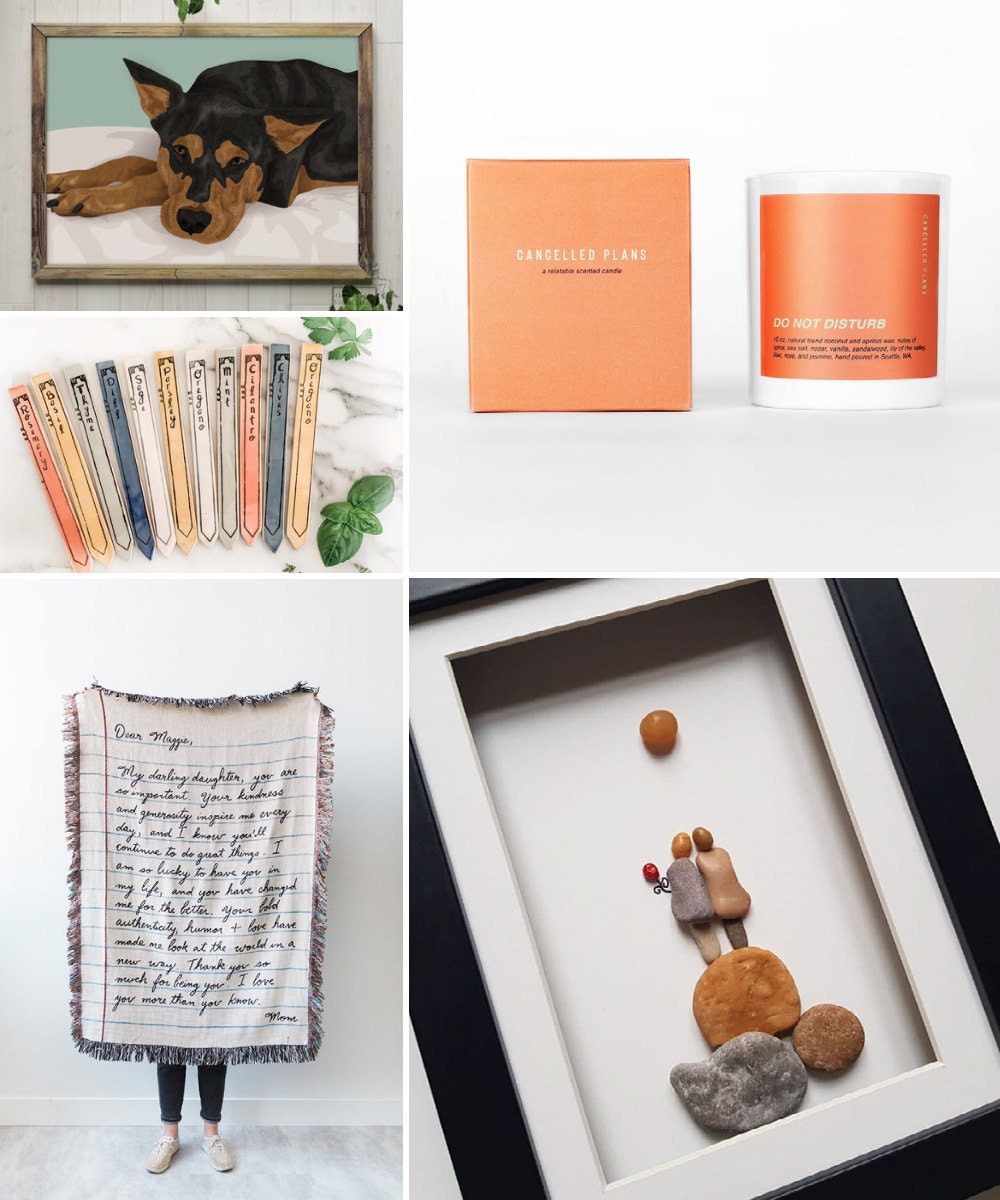 For everyone's favorite homebody, a few extra-special nesting essentials are in order: a custom hand-written letter blanket that'll wrap them in your warm wishes, a "Do Not Disturb" candle for cultivating calm—even precious ceramic plant markers for tending their windowsill gardens. And one guaranteed way to Cancer's sentimental heart? A personalized portrait of their cherished pet, who showers them with licks, lap snuggles, and unconditional love.
Unique birthday gifts for Leo (July 23–August 22)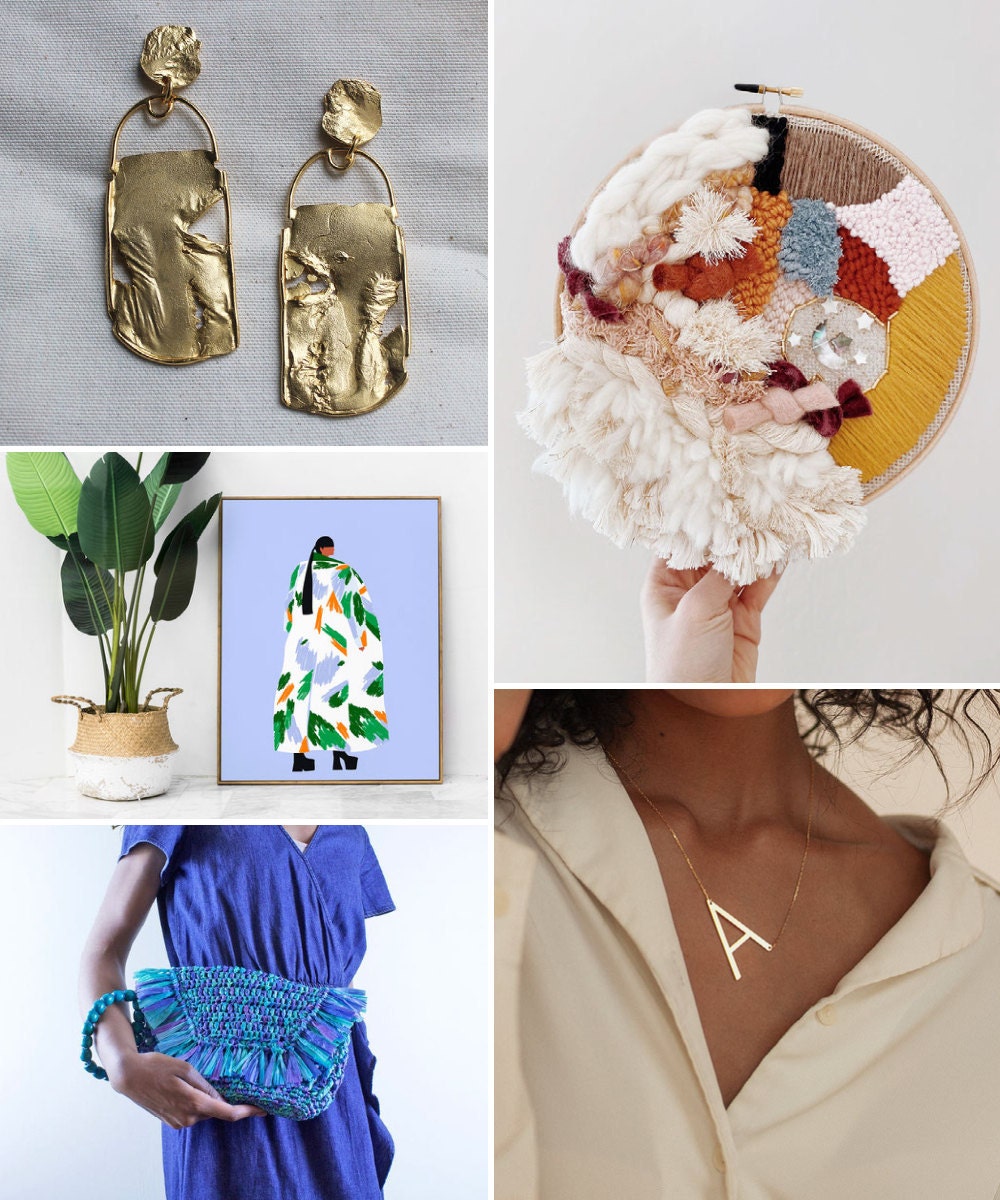 Let's face it: Leo loves a good dose of drama, so it's go big or go home when it comes to sourcing the most creative birthday gifts for these lively lions. An oversized initial pendant is the perfect reminder that this day is all about them, while edgy reticulated gold earrings make a stylish statement that commands everyone's attention. Or if you want to impress them with wow-worthy wall art, just make sure you choose a boldly-patterned piece that can hold its own on their expertly arranged gallery wall, like a vibrant punch-needle tapestry.
Soothing birthday gifts for Virgo (August 23–September 22)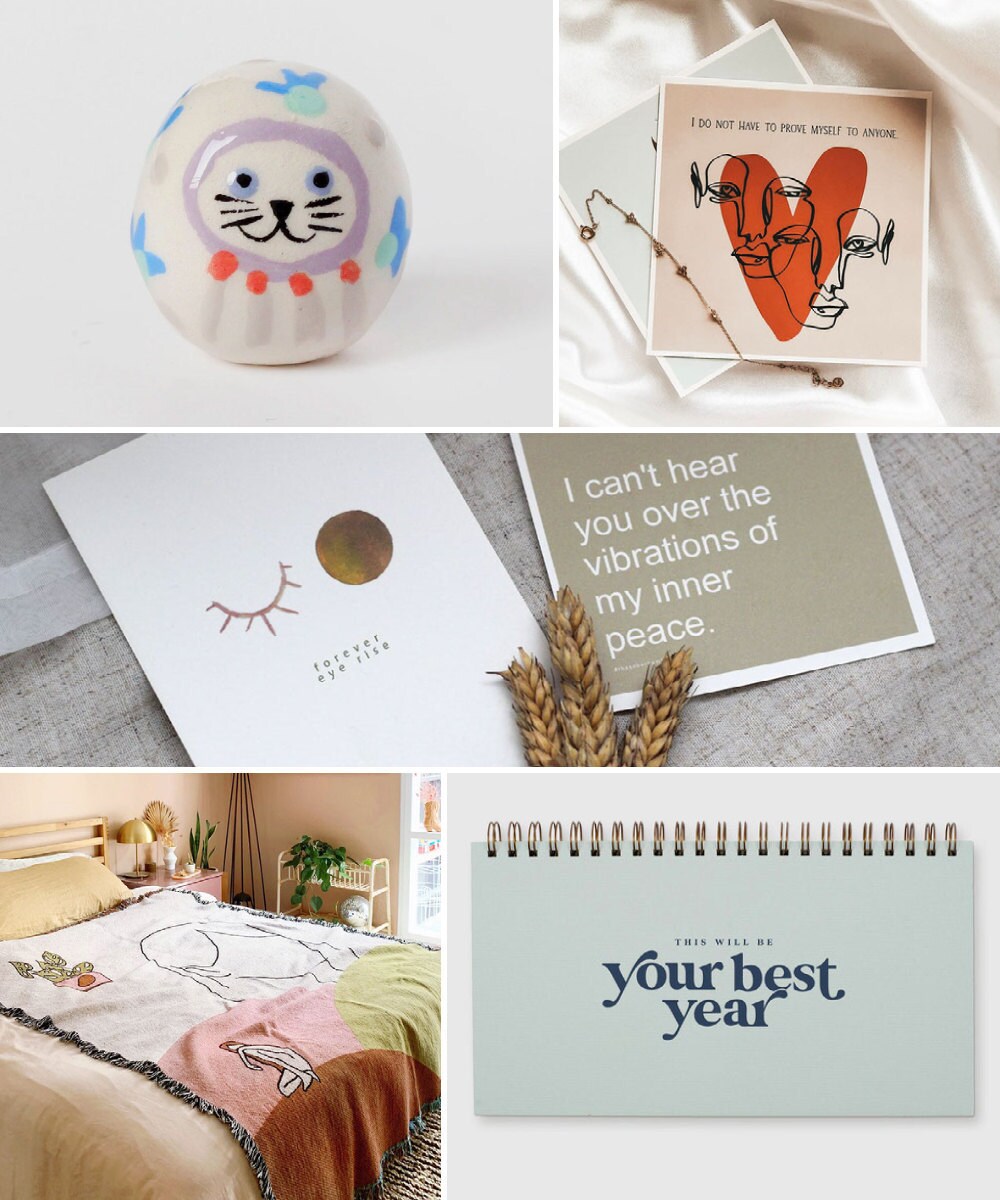 Chances are the Virgo in your life could use a little self-love nudge, so equip for this hyper-organized sign with some transformational TLC. Positive affirmation cards will help them look on the bright side, while tiny desk-side totems channeling inner peace will keep them calm no matter what their busy week throws their way. And at the end of a long day, a cozy throw celebrating serenity and sisterhood will soothe their overactive minds to sleep.
Luxe birthday gifts for Libra (September 23–October 22)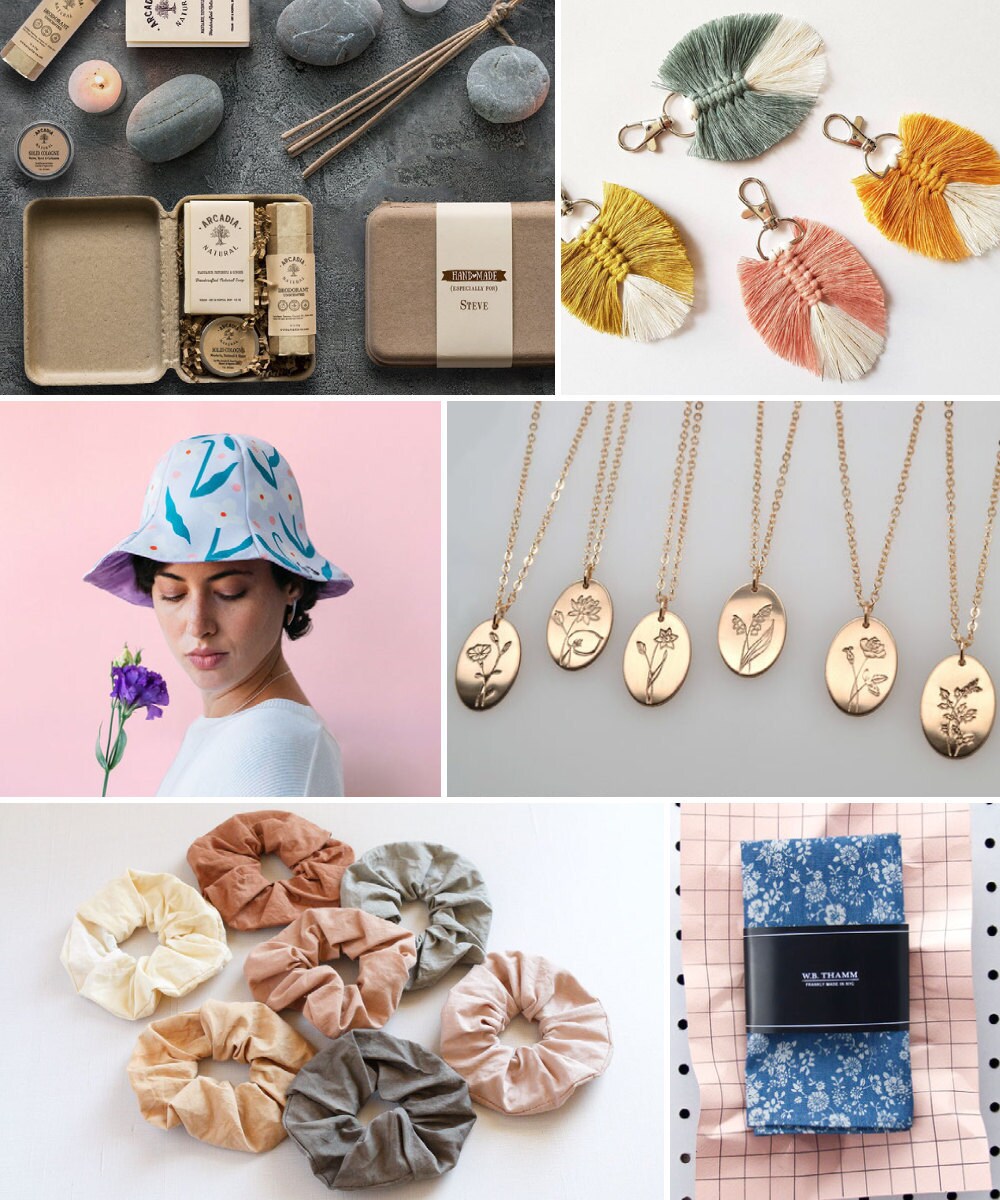 Libra loves all the fine little things in life—romantic palettes, luxe textures, and, of course, anything flowery—so they'll swoon over soft scrunchies in earthy pastel hues, feathery fringed macrame keychains, and blossom-splashed bucket hats. As for the fellas? Charming pocket squares with an all-over floral print and customizable cologne kits will help them present themselves with that extra touch of polish they so crave.
Snazzy birthday gifts for Scorpio (October 23–November 21)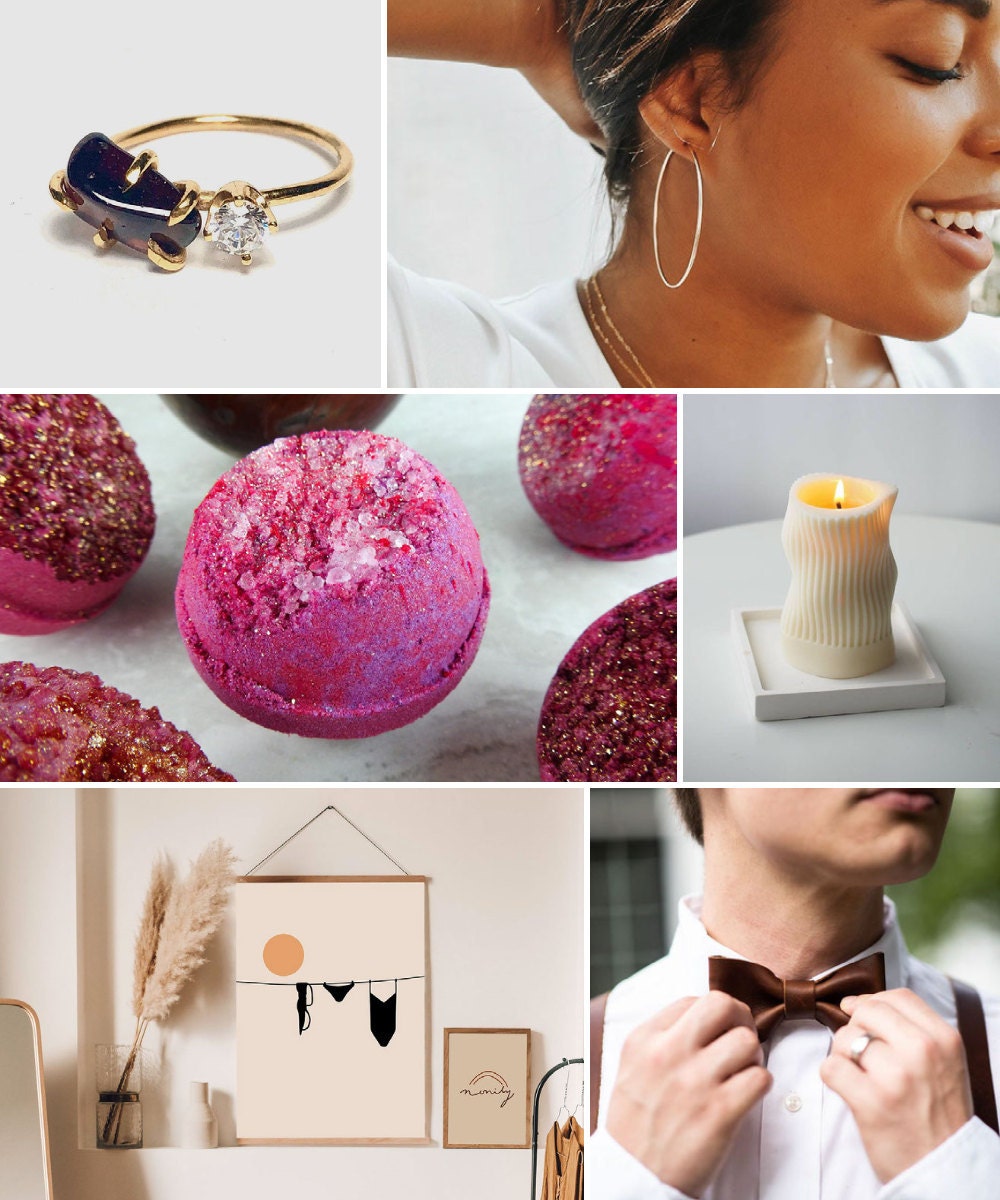 If the Scorpio you know feels like a bit of a beautiful mystery, don't fret. Go for a birthday gift that matches them in raw magnetism. Think sizzling bath bombs shaped like geodes, stunning sculptural candles, dark gemstone-studded rings, or any one-of-a-kind design with a surprising edge. And if all else fails? You can't go wrong with a little leather. Monogrammed cufflinks always look sharp—and boy-oh-boy can Scorpio rock a leather bowtie. 
Playful birthday gifts for Sagittarius (November 22–December 21)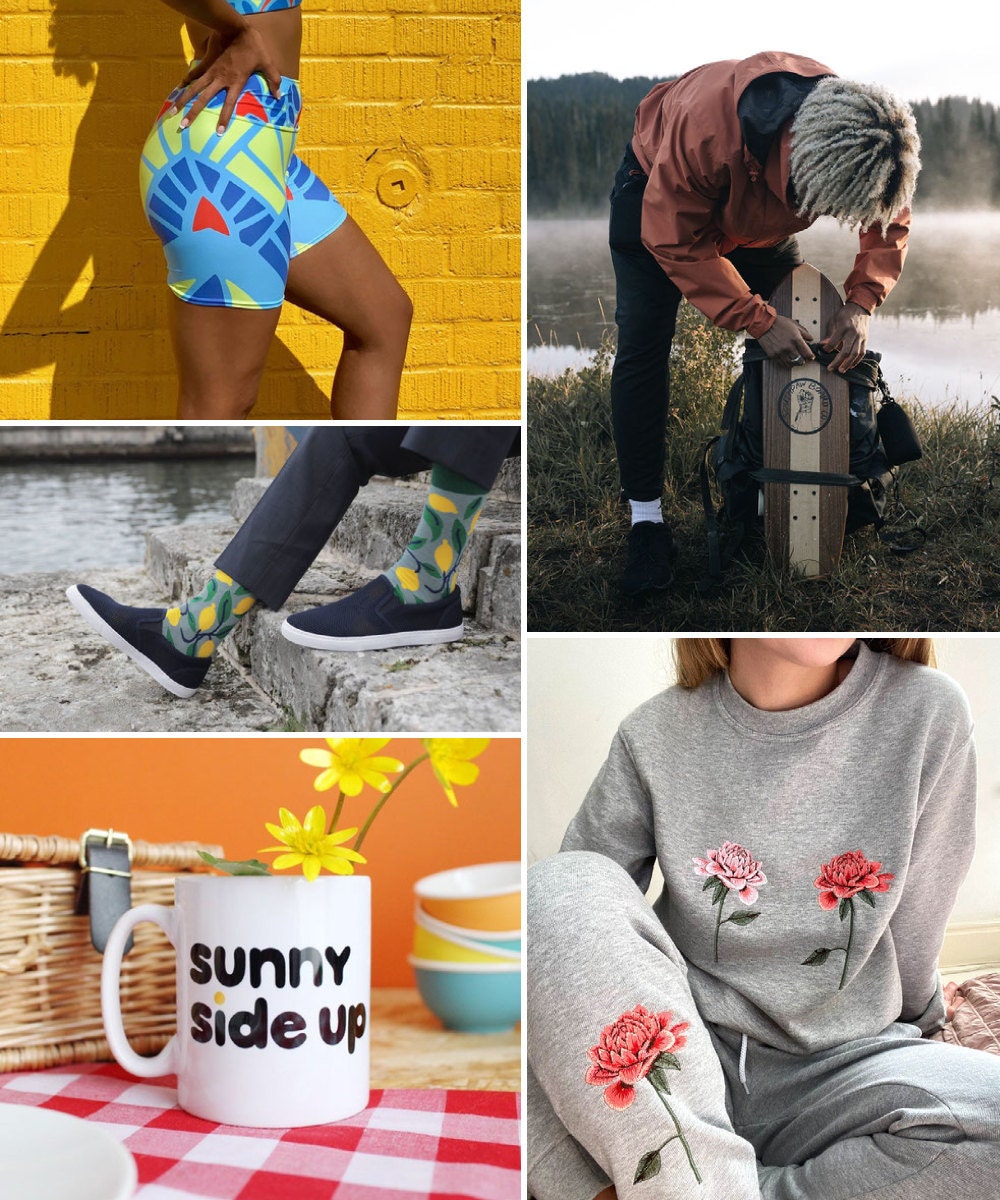 Always the life of the party, Sagittarius might be the most fun to pick out a creative birthday gift for. This sporty sign is all kinds of active, and will look fantastic hamming it up on a handmade skateboard, or doing sun salutations in eye-catching neon exercise shorts. Staying good humored is their superpower, so a silly, "sunny side up" mug (with complementary egg illustration on the reverse) is right up their alley, too.
Classic birthday gifts for Capricorn (December 22–January 19)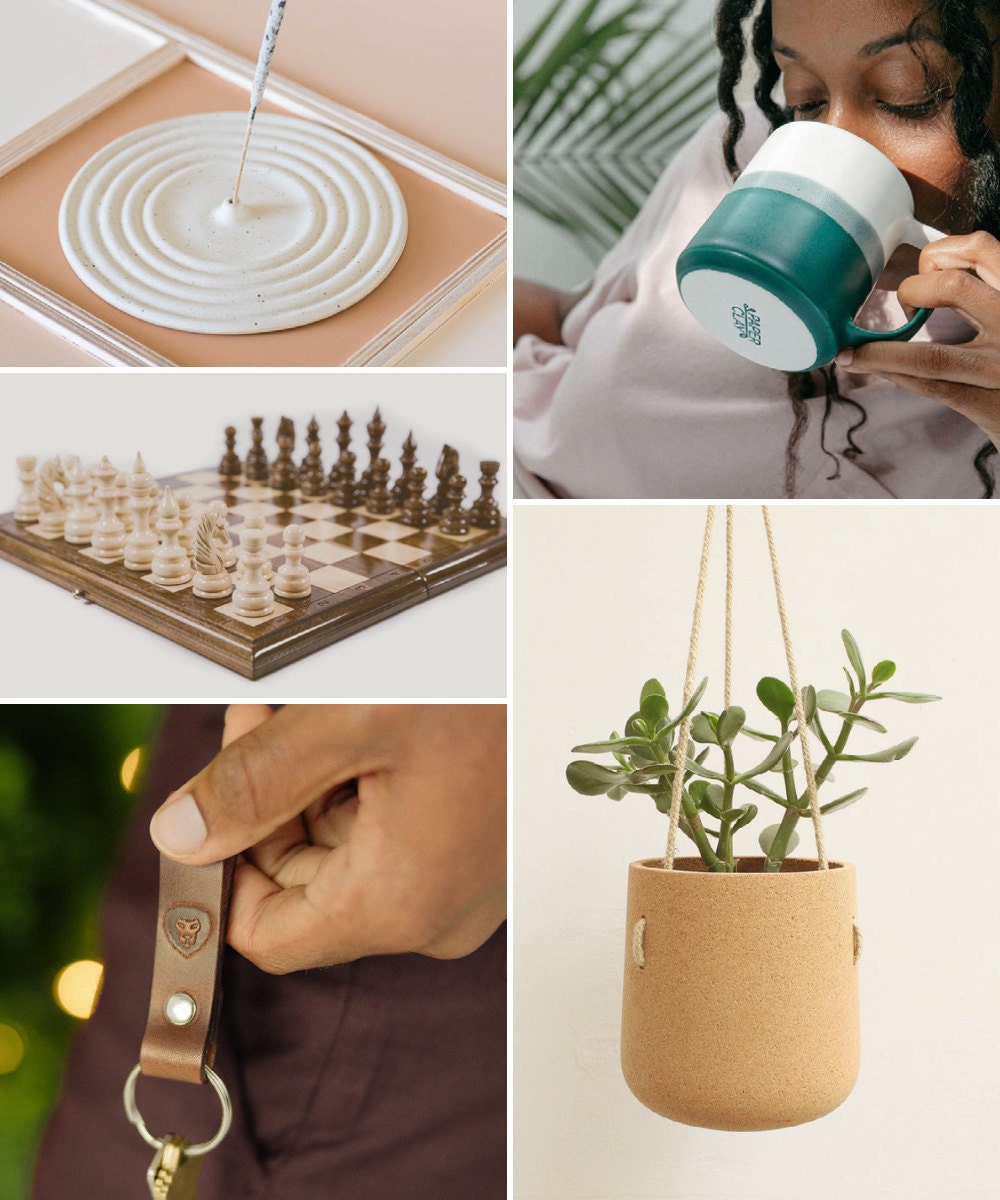 Cool, calm, and collected Capricorns are sticklers for practicality, which explains their love for expertly crafted, built-to-last pieces. Whether it's a hand-stamped leather keyring, a flawlessly chic ceramic incense holder, or a smooth and sturdy carved cork planter, the functional gifts you pick for them should always exude quality. And for the highly disciplined Capricorn competitor, an exquisite wooden chess set is sure to win them over. 
Edgy birthday gifts for Aquarius (January 20–February 18)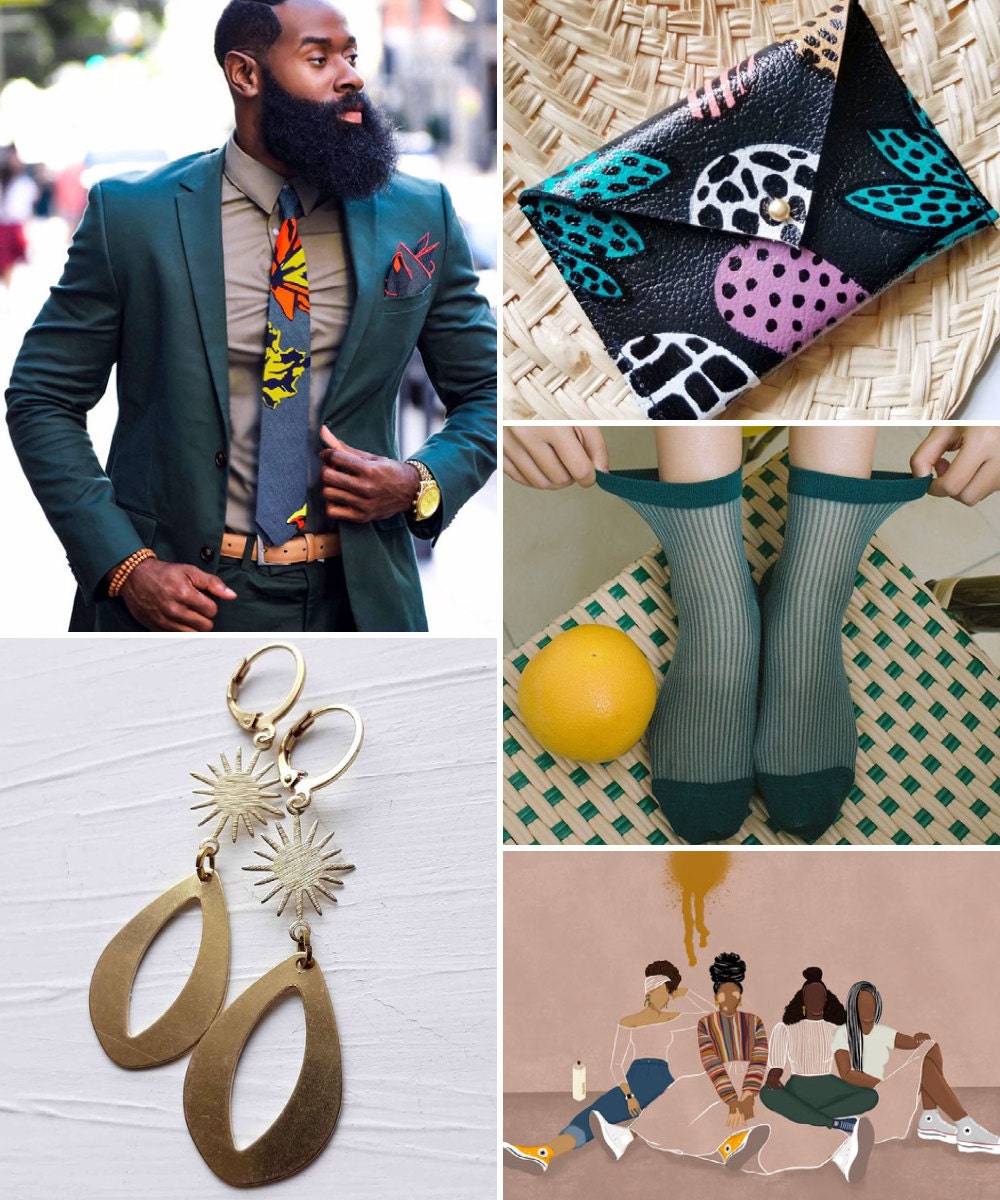 A conventional birthday gift simply won't do the trick for an offbeat Aquarius, who takes great pride in cultivating their signature look. Encourage them to embrace their own eccentric style with head-to-toe outfit enhancers packed with personality, from patterned neckties full of pizzazz to snazzy see-through socks. And for the rebel Aquarian who's your reliable sidekick in mischief? Surprise them with a frame-worthy print that shows off your fierce, free-spirited friendship.
Dreamy birthday gifts for Pisces (February 19–March 20)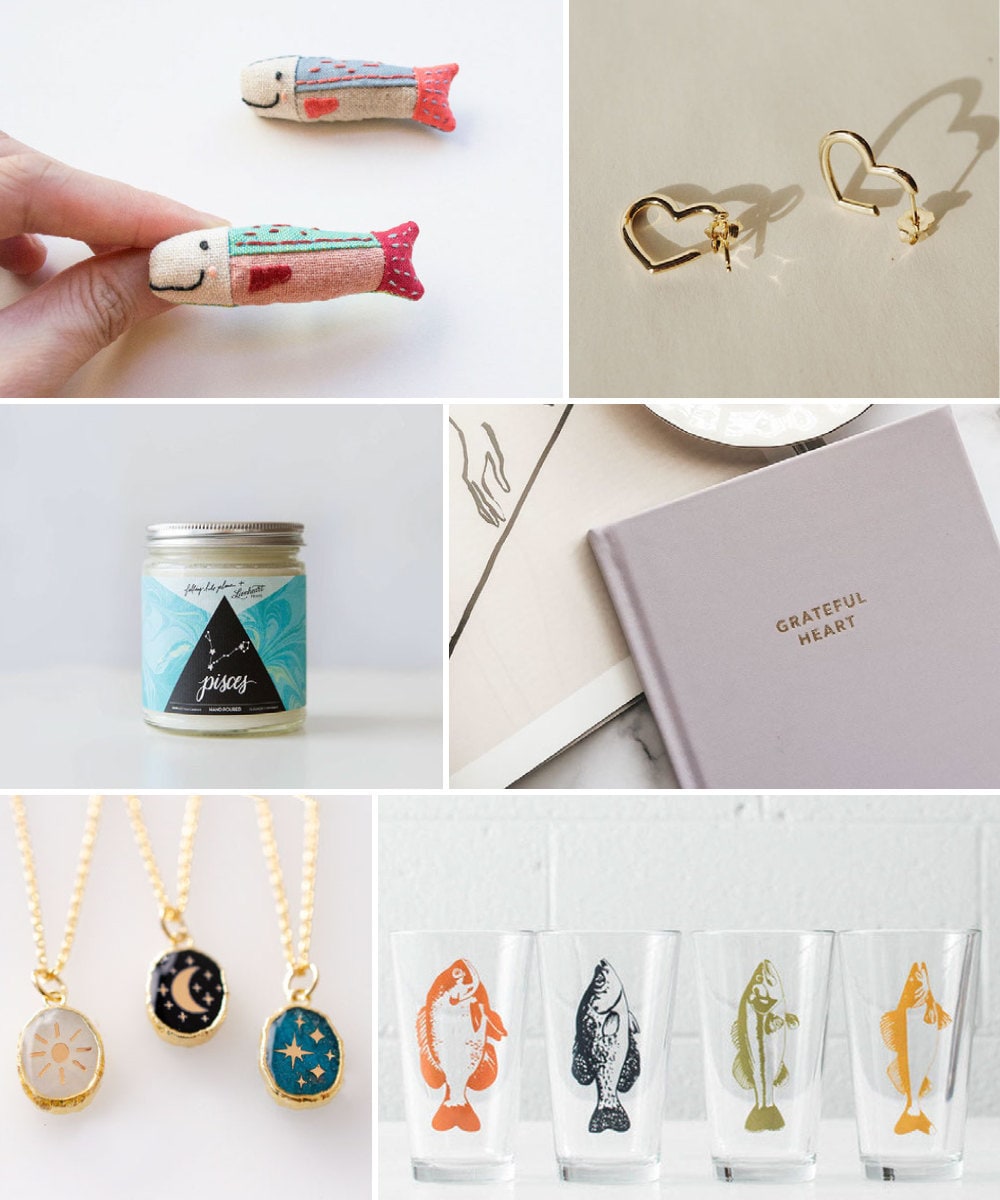 One surefire way to charm the sensitive Pisces in your life? A thoughtful pick-me-up that's as intuitive and sweet as they are. A vegan leather gratitude journal filled with meditative prompts will give them plenty of space to express their feelings, while a romantic pair of heart-shaped studs is the perfect fit for the sign that famously wears theirs on their sleeve. And if you really want to see them smile, a fish-themed set of pins or pint glasses are on-the-nose in a whimsical way this water sign will definitely appreciate.
Creative birthday gifts for Aries (March 21–April 19)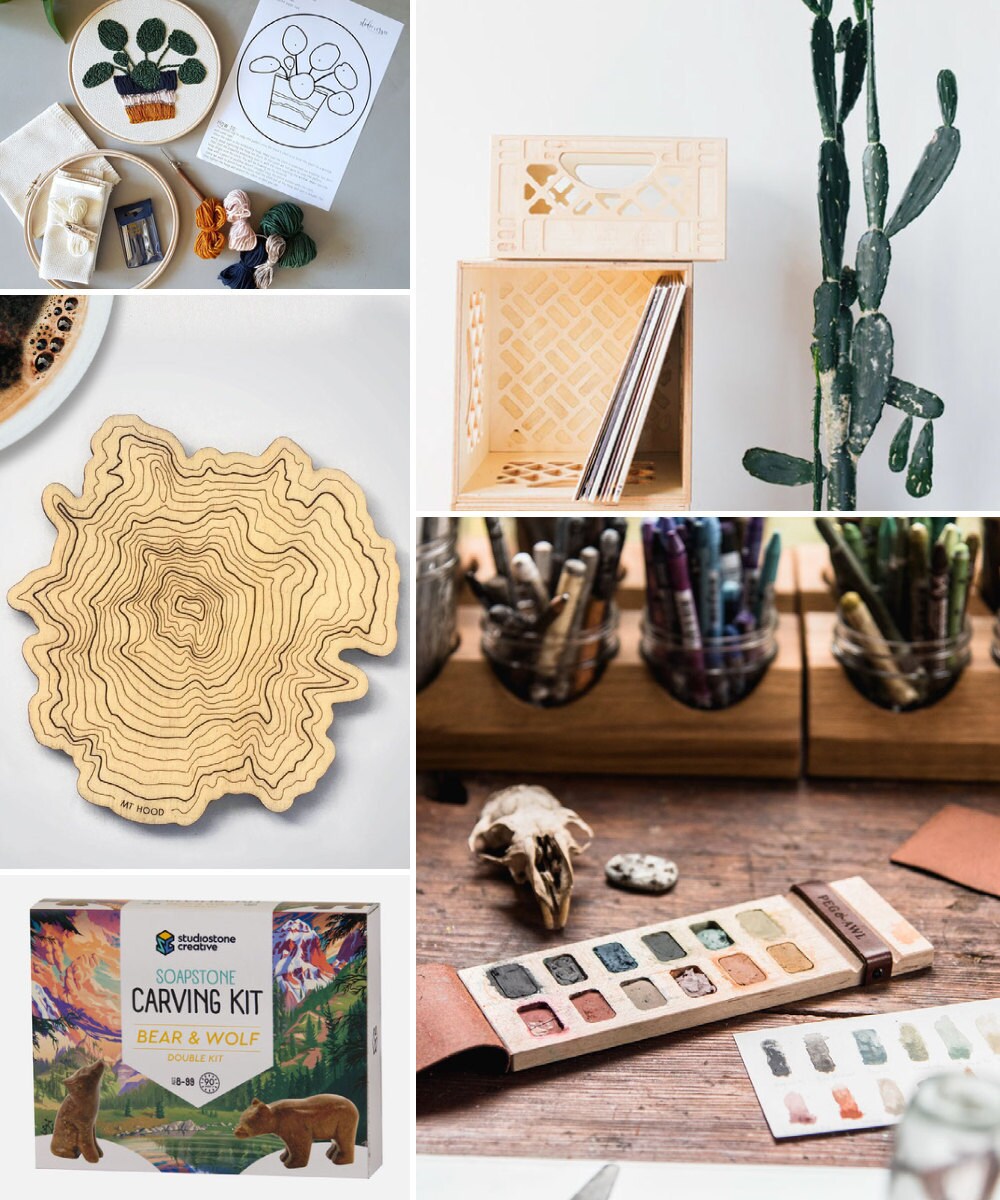 As for Aries, this feisty fire sign loves to keep busy, so set them up with a stimulating activity. Whether it's the joy of discovering a new pastime like soapstone carving or the freedom of facing a blank canvas with nothing but a set of watercolors and some confidence, a hands-on DIY project will let them explore with ease. And if your Aries is not exactly the crafty type, not to worry—any innovative birthday gift will satisfy their pioneering personality. Our top pick? Topographic wood slice coasters inspired by intrepid mountain hikes.