From bold, colorful prints to dramatic macrame wall hangings, these one-of-a-kind decor picks are destined for your home gallery.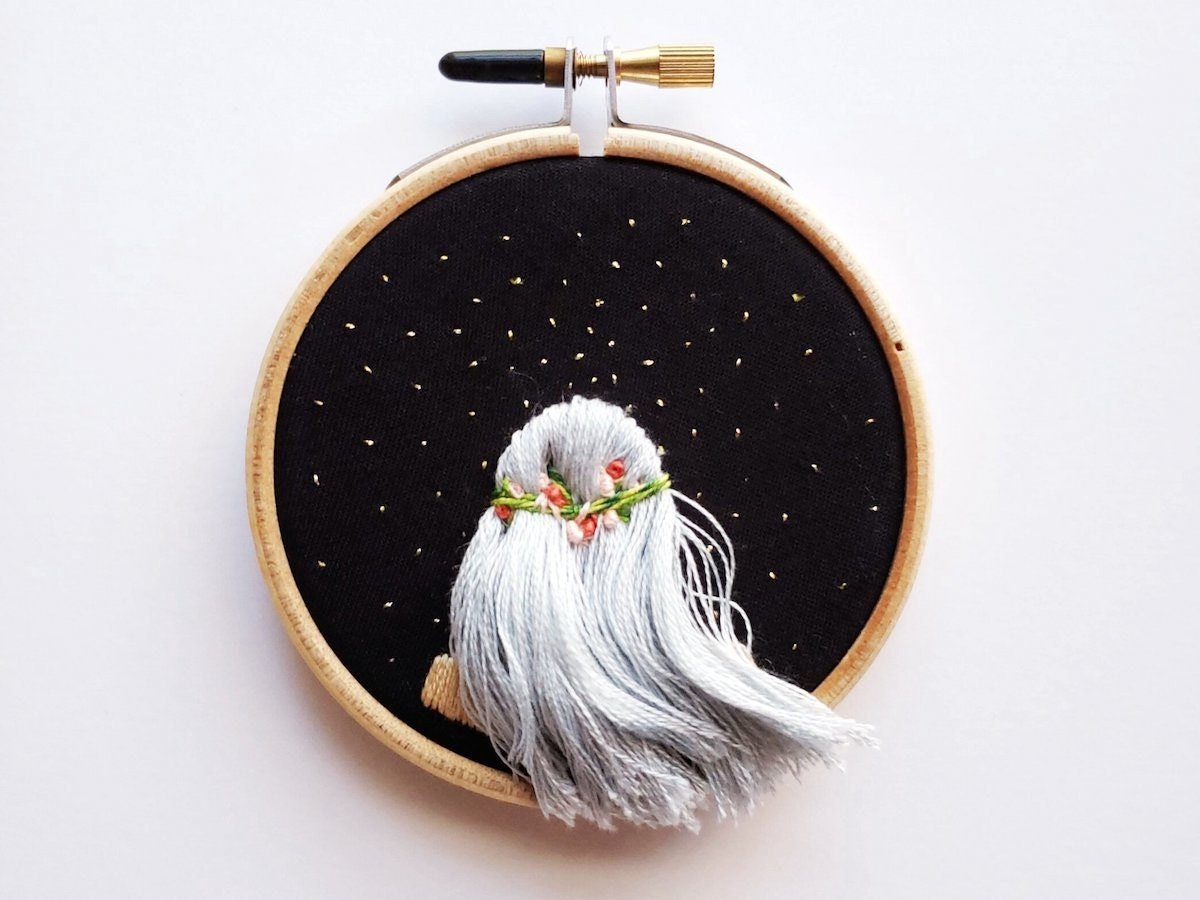 Depending on your personality, shopping for
art
can feel like a magical, self-affirming experience or an intimidating project, and sometimes you just wish you could get a nudge in the right direction.
Tapestry
or
photo print
?
Needlepoint
or
mosaic
? If you've been waiting for a sign to help you decide, why not look to the stars?
Aquarius (Jan 21–Feb 19)
>
A
print
of this vibrant, hand-drawn digital collage from The Pairabirds will inspire ultra-stylish Aquarius to be her most unapologetically fabulous self. (Plus, it's like a self-contained master class in pattern mixing.) 
Pisces (Feb 20–Mar 20)
>
Dreamy Pisces could gaze all day at the light and rainbows scattered by this whimsical half-moon tassel mirror from Szklo Glass, letting their imagination run wild with romantic reflections.
Aries (Mar 21–Apr 20)
>
What's the perfect way for confident Aries to channel all that creative energy? A
DIY mosaic kit
from Love Mosaic Studio, which rewards their pioneering spirit with a stained glass masterpiece they can proudly display.
Taurus (April 21–May 21)
>
You can count on Taurus to stay committed to tried-and-true styles, and this
made-to-order monogram
from Moody Green puts just enough of a modern spin on a classic motif and medium.
Gemini (May 22–June 21)
>
Youthful Geminis are not afraid to make a colorful statement—and just as quickly change their minds. These super playful, totally re-stickable
desert confetti decals
from The Lovely Wall allow them to do just that.
Cancer (June 22–July 22)
>
For sentimental Cancer, there's truly no place like home—and no artwork can capture their warm nostalgia for a beloved abode like one of Peggy and Kate's 
custom watercolor and gouache house portraits
.
Leo (July 31–Aug 21)
>
Leave it to fearless Leo to go big with a
dramatic macrame tapestry
. This hand-knotted showstopper from Teddy and Wool comes in trendy ombré tones that are guaranteed to get a conversation flowing organically.
Virgo (Aug 22–Sep 23)
>
Each smooth, ceramic shape in this
elegantly framed piece
from Alma Artisan is hand-formed and fired, then meticulously arranged into a neat spiral that will appeal to Virgo's perfectionistic tendencies, while subtly soothing her worry-prone mind.
Libra (Sept 24–Oct 23)
>
No sign loves a touch of romance—or a bouquet of flowers—more than Libra, so she'll be utterly smitten with the air of polished femininity this peony and dahlia-adorned
hoop wreath
from 1st Street Finds will add to her entryway.
Scorpio (Oct 24–Nov 22)
>
There's undeniable power in a black and white image, and this
photographic print
from Meraki Brooklyn, shot on a sexy Paris side street, has a magnetic intensity that will be a major draw for any edgy Scorpio.
Sagittarius (Nov 23–Dec 22)
>
For good-humored Sagittarians, a set of sunny posters—like these
modern graphic printables
from Modea Prints—is a daily reminder to keep spreading the good vibes wherever they go.
Capricorn (Dec 23–Jan 20)
>
With their signature penchant for practicality and appreciation for precision craftsmanship, conservative Capricorns will see the value in a versatile, and painstakingly produced, black and white piece like this 
intricate papercut banana leaf
 from Jessica Baldry.