Infused with dill and chile flakes in a vinegary brine, these pickles are not unlike a classic dill in their savory crunch and face-puckering sour.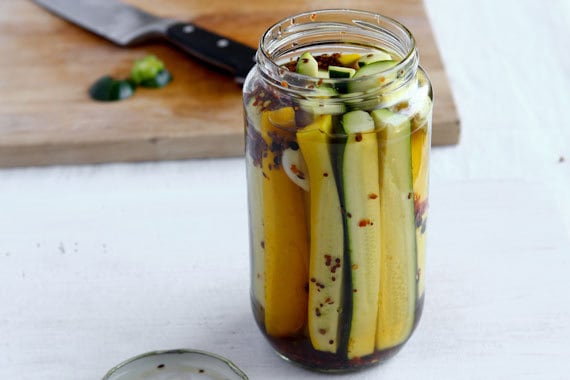 My step-grandmother Mary Ann grew up with a family of twelve on a farm in rural Tennessee. Their modest home, located at the western edge of the Appalachian mountains, was part of a tiny community called Possum Trot. In fact, she and her sisters wrote a book about the food they grew up eating, 
Pioneer Cooking in Possum Trot
. The details of their daily life are classic Americana. Lacking electricity, the family's perishables were stored in a milk box cooler in a nearby creek. There were well-seasoned
cast iron pots and pans
of all stripes, the daily chores of milking and wood gathering, biscuits for breakfast every day, cake on Sundays, mounds of salted pork, and of course, many pickles and preserves. This resourceful family preserved foods from springtime all the way into fall, as varying crops peaked. While there aren't any recipes for pickled zucchini in
Pioneer Cooking
, it's very much in the spirit of my grandmother's childhood to preserve zucchini: this is, after all, the time of year when we find ourselves with such a surplus of summer squash that it's easy to grow weary of the vegetable.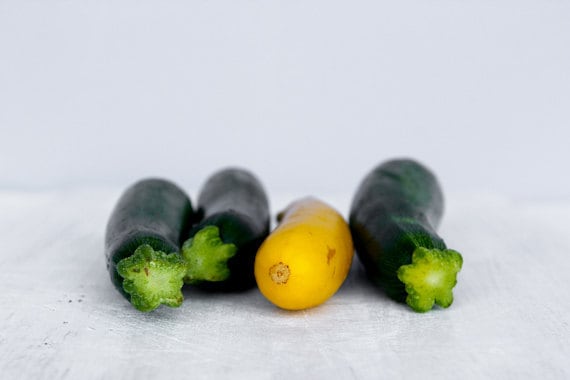 These pickles are a great answer to the annual zucchini conundrum. Infused with dill, a handful of spices and chile flakes in a vinegary brine, they're not unlike a classic dill pickle in their savory crunch and ability to pucker a face. The heat from the chile is palpable but not overwhelming; those with a taste for face-numbing heat might want to add more chile flakes. Because these are quick pickles (also called refrigerator pickles), they should be stored in the fridge. However, they'll keep for a long time in there — a couple months, at least. You can also use this brine with any vegetable you'd like. Happy pickling!
Spicy Zucchini Pickles
1 pound zucchini (or any summer squash) 2 cups white vinegar 1 cup water 4 garlic cloves, lightly smashed 2 tablespoons sea salt 1 tablespoon dill seeds 2 teaspoons red pepper flakes 1 teaspoon black peppercorns 1 teaspoon coriander seeds 1 teaspoon mustard seeds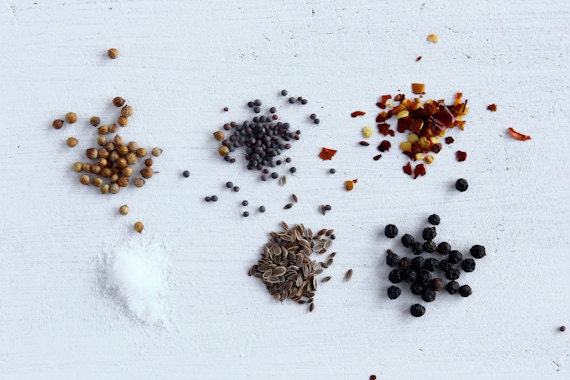 Trim the ends off zucchini and slice lengthwise into quarters. Bring vinegar, water, salt and spices to a boil. Simmer for five minutes, then remove from heat. Thoroughly sanitize and rinse the jar you'll use and keep it filled with hot water until you're ready to use it. Pack the zucchini snugly in the jar. Tuck the garlic cloves in. Pour the hot brine over the squash. Let the jar sit, uncovered, until it has cooled, about an hour. Cover and refrigerate. They should keep for a couple of months, if not longer.