16 ounce VEGAN Solid Dish Soap CUBE
Handmade

Dispatches from a small business in

Canada
There was a problem calculating your postage. Please try again.
234 reviews
5 out of 5 stars
Loading
It's finally here!!! The mail took forever because.....2020. I'm pretty sure it was lost at my local post office for a month. The seller was amazing though, and offered to resend my order, but I decided to wait it out. And it was SO worth the wait. I love this soap! The lemongrass smells strong and heavenly. The orange and clove is a little more subtle, but just as delicious. It lathers well, leaves my hands feeling (and smelling) great, and cleans my dishes right up without any residue. I'll be ordering again when it runs out, but this block of soap is huge! (but not so big that it doesn't fit just right in my standard-sized soap dish). Oh! and there were little freebies in my package-trial deodorant and shampoo bar. If you're considering ordering, do it!
I love this block! I already know it's going to last a long time, and it's super cool to use! 10/10 recommend this! shop
Gaaaahhhh!!! I love this shop!! Incredible products and adorable extras. Couldn't be a bigger fan if I tried! Thanks love!!!!
Thank you so much for the fast delivery despite your family emergency. I didn't expect to have it so early, but I'm glad to receive it. Can't wait to try your ecologic products. Hope your family get well soon xxxxx
Disclaimer: Sellers are responsible for following applicable laws and regulations, including properly labelling and disclosing the ingredients of their cosmetics and personal care products, as applicable. Etsy assumes no responsibility for the accuracy or contents of seller's labelling or listing. Always read labels, warnings, directions and other information provided with the product before using it. If you have any questions, or are concerned about potential allergens or other ingredients, message the seller. See Etsy's Terms of Use for more information.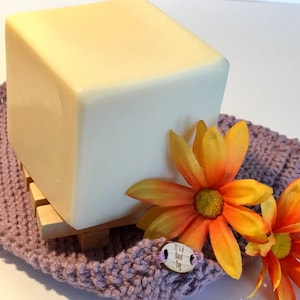 Browse collections for more inspiration