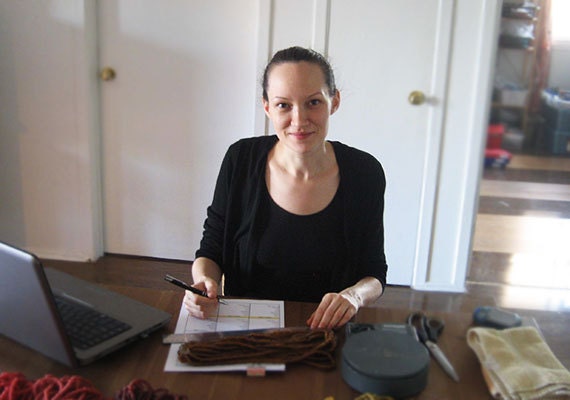 Each and every bead in Craft Supplies shop Yuki Designs tells a story as rich as its color palette. Shop owner Karine lives in Quebec, Canada, and takes annual trips to Indonesia in pursuit of unique items. Her passion for travel, artist's eye, and jeweler background come through in every detail.
Once told by a teacher that she would never make it as an artist, Karine left art school and worked a series of jobs for 16 years before working on her Etsy shop full time. "Finding Etsy came as a great surprise and blessing to me after a series of heartbreaking failures and disappointment," she says.
Here's her story in a nutshell: In 2006 Karine quit her day job and invested all her savings into living in Indonesia for a year to paint and start a new jewelry line. "Unfortunately, the project turned sour and, long story short, I lost almost all of it. I returned home full of debt and despair," she says.
With the goal of selling her old personal stock of beads, paying off debts, and moving on, Karine started her Etsy beads shop with no long-term plans. She found, however, that "a little more passion and ambition came with every order" and when she least expected it, "the spark came back!"
Your shop has a cohesive look. With dozens of listings, how do you tie together your brand?
Although I use many suppliers, I made the decision to specialize in one area — Indonesian beads and jewelry elements — and sell only beads that I love and would use myself. I try to choose props and backgrounds that are in harmony with the items and my personality.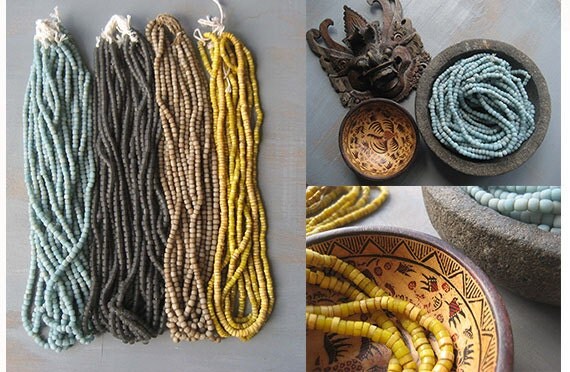 What inspires you?
Art, architecture, archaeology, history, cultures, food, fashion, nature, and the jewelry that my customers make. But my main inspiration has always been my travels. At age 21, I decided to travel abroad to South East Asia. During that time, I discovered the wonderful arts, crafts, and people of Indonesia. I was amazed that all these beautiful beads were not widely available back home.
What did you do for work prior to becoming a full-time seller?
I worked as a video store manager, in a coffeehouse, as a government property tax agent, an office clerk for the Cirque du Soleil, and a contract office clerk for several companies. These experiences have played a big part in how I run my business today and helped me acquire valuable skills. Contract work taught me how to adapt to different work environments, odd work schedules, and uncertainty, something I often encounter in my own business.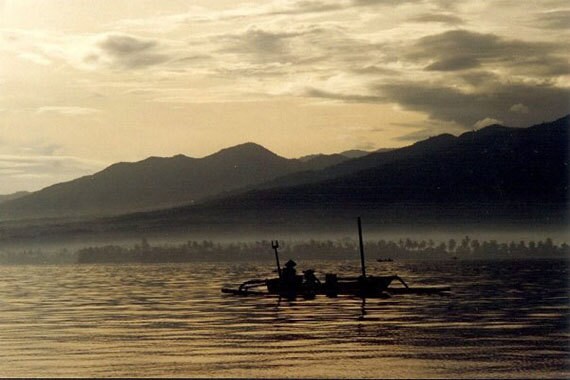 Was there a tipping point when you decided your Etsy shop could be a full-time job?
After a year of operating my shop part time, I felt my day job was getting in the way of expanding my business. At only 30–40% of what I really wanted to make and still in the early stages of reinvesting most of my revenue, I decided to take the leap anyway. I knew this was the only way I could fully focus my attention and work on my shop, take time to analyze my expenses and profit, and increase sales to the level I needed it to be. Taking this kind of financial risk can be stressful and may not be an option for everyone, but I was content with my decision mainly because I felt it was a necessary one.
What challenges have you faced as a Craft Supplies seller?
Selling supplies requires a good sense of organization and discipline, which was a major challenge for me at first. You have to keep accurate, systematic records of purchases, expenses, and inventory.
My yearly trips to Indonesia bring their own challenges as well. For example, items made from shells must go through the Bureau of Fisheries and Aquatic Resources of Indonesia to get a special certification in order to prove that they are not made from endangered species. There are many small steps that I must complete before the supplies actually gets shipped out to the customer.
How do you manage your inventory and decide what and how much to stock?
I assign a classification code to each supply and label it with all the basic information: origin, supplier, code, quantity, weight, and year of purchase. I also use color-coded labels to group the items and identify them faster. I count and confirm the quantity of each item when they are received and do an inventory count at the end of each fiscal year.
Knowing what and how much to buy is something that I've slowly learned with time. Rather than having large quantities or a regular inventory, I have chosen to concentrate on diversity and changing the inventory often.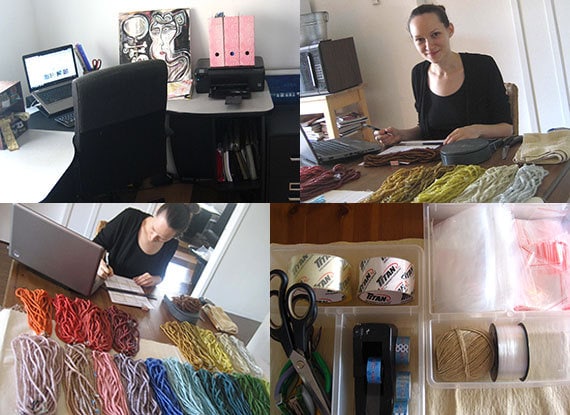 What policies have you instated that help your business run smoothly?
Being precise and strict with shop policies helps reduce stress. I'm always careful not to take on more work than I can handle and always overestimate my processing and delivery times. That way, I have a margin to work with if I have a sudden surge in sales, a big wholesale order, I need to take a sick day, or just need time for myself. If I see an increase in sales that would lead me to go over 9–10 hours of work a day for more than two days in a row, I put the shop on Vacation Mode.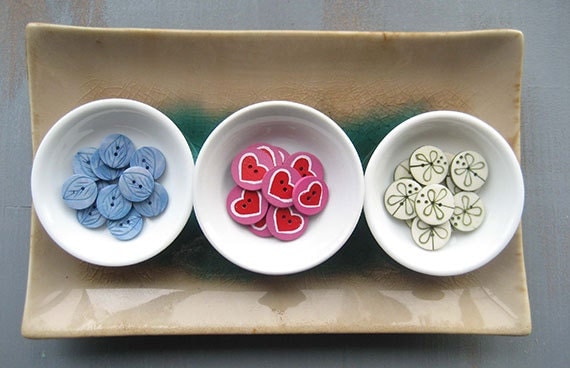 What info or details are important for buyers?
I use my beading experience and questions from buyers to guide me in writing listing descriptions. Depending on the item, I include details such as origin, size, quantity available, material used, hole size, color, how it's made, if it was treated or dyed, if it contains lead/nickel/cadmium, if it has a protective lacquer, and if it's light or heavy.
The photos serve two purposes. They must be dynamic and aesthetically inviting, but must also provide facts and information as well. I try to use three to five photos for each item. It's important to show different angles and perspectives since the buyer is unable to feel, rotate, and touch the items physically. All this information can help the buyer to forge a mental image of the product which ultimately sets the buyer's expectations.
What do you love about selling supplies?
Selling supplies allows me to surround myself with what I love and lets me share this with others. I also get to support Indonesian family-owned businesses. When you are running your own business, nothing is set in stone. The business can evolve and change in accordance with me. Even though there are things I cannot control as a retailer, having my own business makes me feel that my career is in my own hands. For me, that is truly a great achievement.
Do you think about quitting your day job to run your Etsy shop full time, or would you prefer to work a day job while running your shop? Share your thoughts in comments.