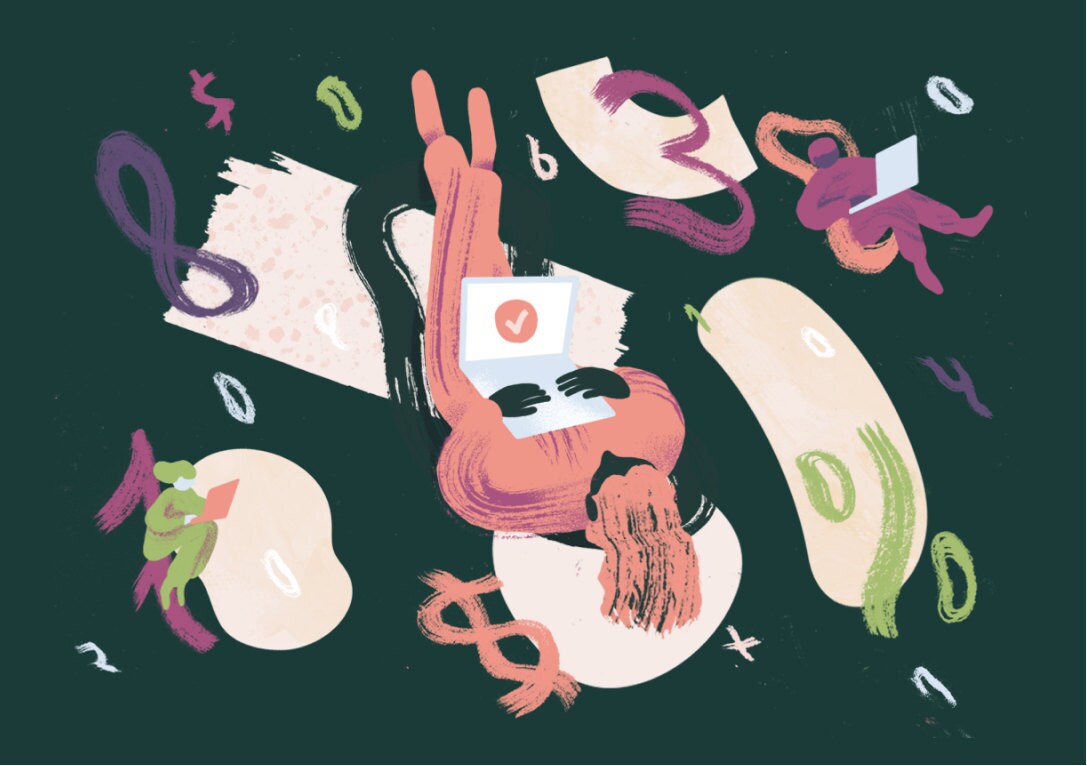 Assisted Serendipity - Fostering Peer to Peer Connections in Your Organization
It happens at every growing company - one day you pass someone in the hallway of your office and have no idea whether they work with you, or if they're just visiting your office. You used to know just about everyone at your company, but you're growing so fast and hiring so quickly that it's hard to keep up.  Even the most extroverted of us have a hard time learning everyone's name when offices start expanding to different floors, different states, and even different countries.
One way to combat this problem is to give employees a means of being randomly introduced to each other.  We've already written a bit about culture hacking using a staff database, and the tool we're open sourcing today takes advantage of this employee data that we make available within the company. The tool that we're releasing is called Mixer. It's a simple web app that allows people to join a group and then get randomly paired with another member of that group. It then prompts you to meet each other for a coffee, lunch, or a drink after work.  If the person you get paired up with is working remotely, that's not a problem -- just hop on a video chat.  This encourages people who may not work in the same place to stay in touch and find out what's going on in each other's day to day.  The tool keeps a history of the pairings and attempts to match you with someone unique each week; it's possible to opt in or out of the program at any time.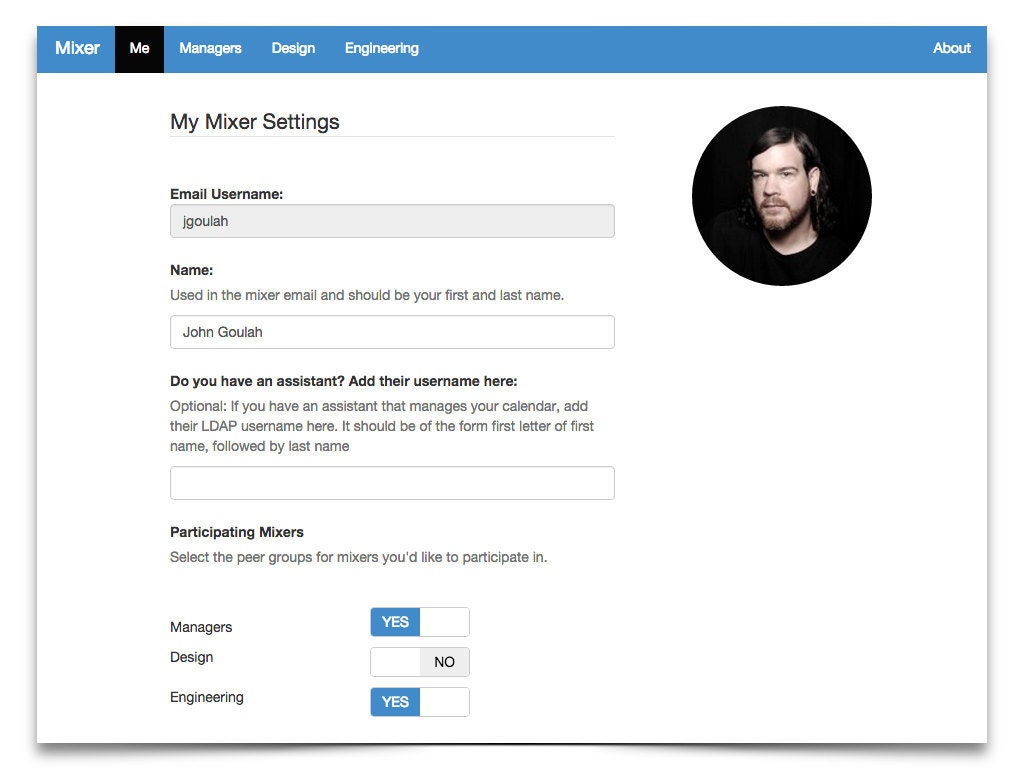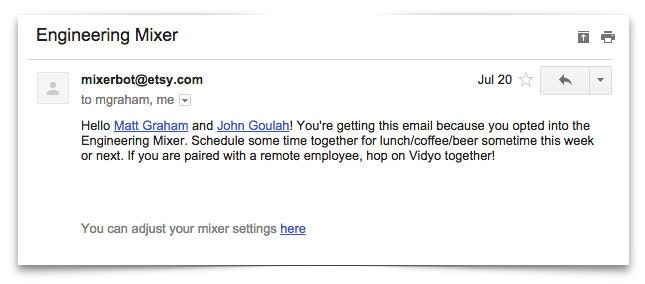 A lot of managers believe in the value of regular one-on-one meetings with their reports, but it is less common to do so with peers. At Etsy, these meetings between peers have resulted in cross-departmental partnerships that might not have otherwise surfaced, on top of providing an avenue of support for folks to work through difficult situations. These conversations also generally strengthen our culture by introducing people to their co-workers. Other benefits include learning more about what others are working on, brainstorming new collaborative projects that utilize strengths from a diverse set of core skillsets, and getting help with a challenge from someone who is distanced from the situation. Mixer meetings both introduce people who have never met and give folks who know each other a chance to connect in a way they might not have otherwise made time for.
As your company grows, it's important to facilitate the person-to-person connections that happened naturally when everyone fit in the same small room. These interactions create the fabric of your company's community and are crucial opportunities for building culture and fostering innovation. Our hope is that the Mixer tool can help you scale those genuine connections as you continue to see new faces in the hallway.
Find the Mixer code on Github