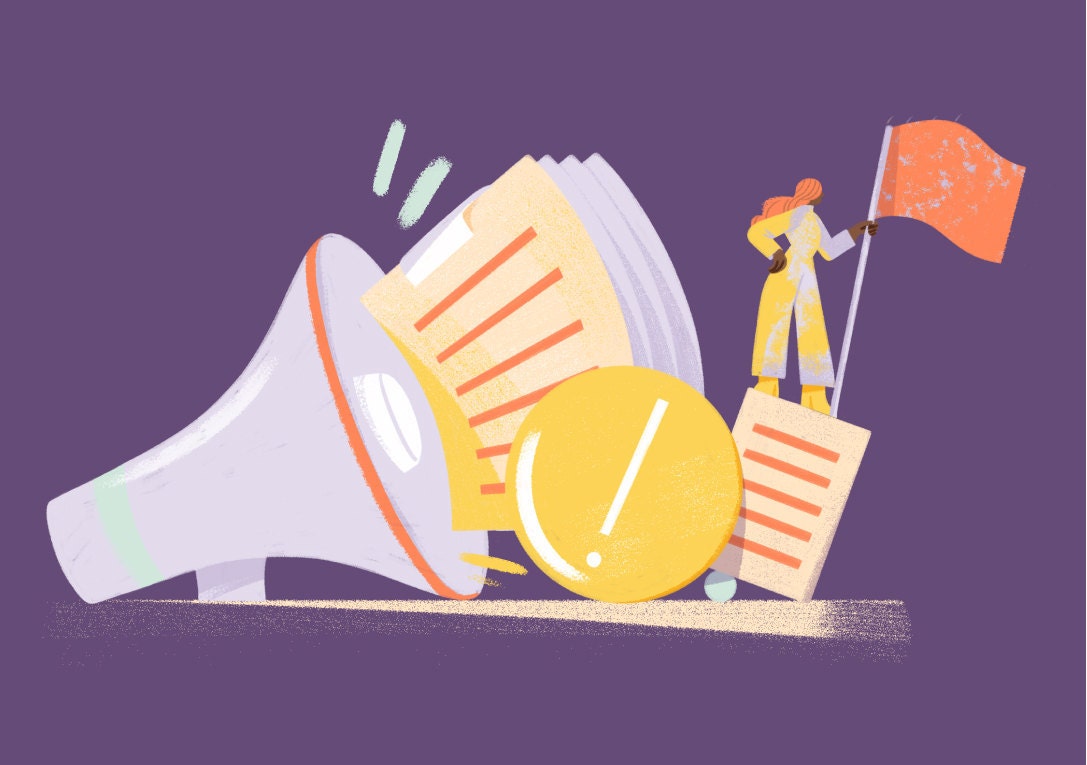 June 2012 Site Performance Report
Hello! We're relocating our series of site performance reports from the Etsy News Blog to its new home here on Code as Craft.  We'll continue to regularly share our performance numbers here while allowing ourselves to go into a bit more depth. You can find the previous report here.
Performance from Your Perspective
In the last performance report I introduced front-end performance and described two new metrics that we would be looking at when measuring overall site performance - the time for a visitor to see any content at all ("time to start render") and the time until a page had downloaded and processed all the components required to be fully displayed and interactive ("time to document complete").
We use a publicly available tool called WebPagetest to measure how a visit to Etsy.com looks in a real web browser from various locations around the world. Let's take a look at the results of some of these tests.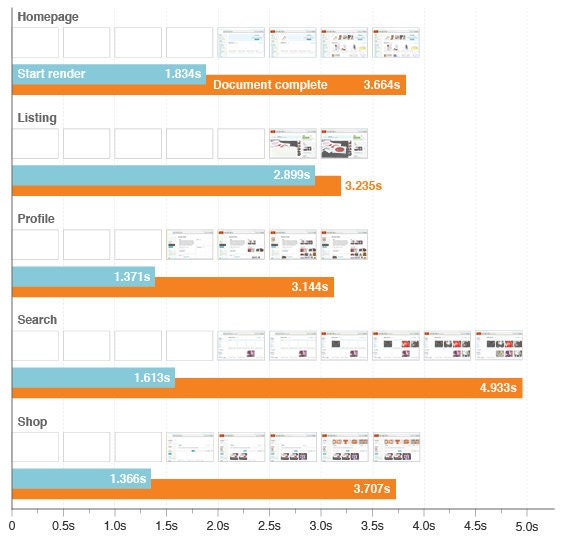 All of these tests were run at the same time on the same day (Thursday, June 28), using Internet Explorer 8 from Dulles, Virginia over a DSL connection as a signed-in Etsy member. It should be noted that because these are single measurements they are more prone to variation than aggregate measurements like our server-side times.  I chose these results to share because they had load times closest to the median of all the tests, but it's not unusual to see significantly different results from test to test.
The most surprising result here is how long it took for listing pages to show any content. This finding wasn't in line with previous measurements we had taken (including the example shown in the previous post), so we did a bit of investigation and found a recent change that was delaying page rendering for Internet Explorer users, with some visitors seeing a blank white page for nearly three full seconds before any content appeared in the browser.  We were able to optimize the page and cut the time to show content to Internet Explorer users in half, measuring at around 1.5 seconds in a recent test.
This is an example of how we'll be using WebPagetest and other front-end performance measurement tools here at Etsy to keep pages feeling snappy for all of our visitors. We consider all of these results a starting point, and will be working hard to shrink them just as we've been doing with the server side times.
Update on Server-Side Times
The median and 95th percentile times for core pages, Tuesday June 26, 2012: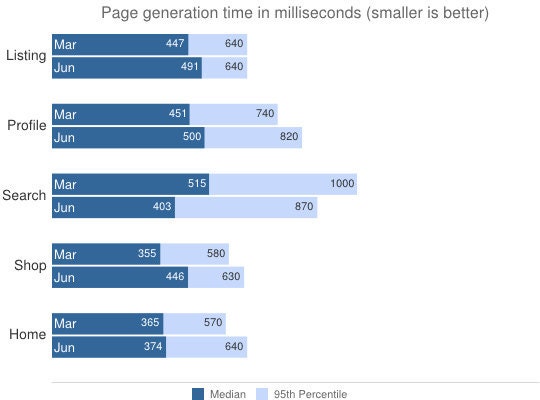 The big news here is the improvement of search performance where the median times dropped by 20% since the last update. The search team dug deep to make these gains, and they're not done yet. And of course we'll continue to look for opportunities to improve in all areas of the site.
Another change from last update is in what we measure - from now on we'll be looking at the median (50% experienced a faster response, 50% slower) instead of the average. We believe this more accurately describes the experience of a typical Etsy visitor.
Links to WebPagetest results: