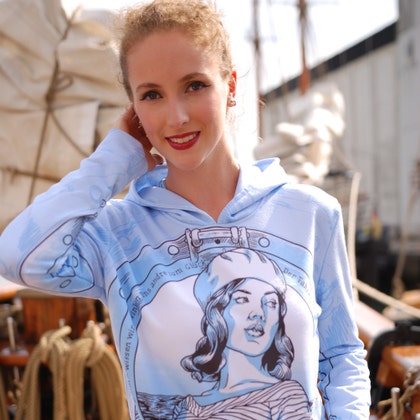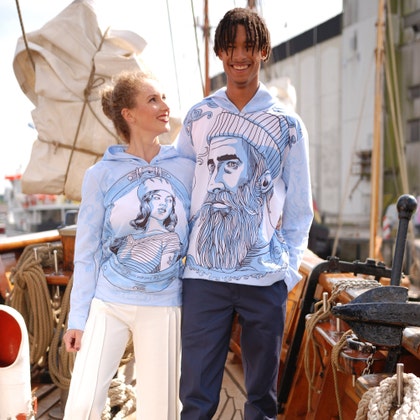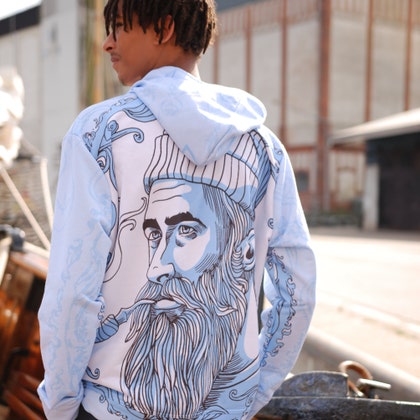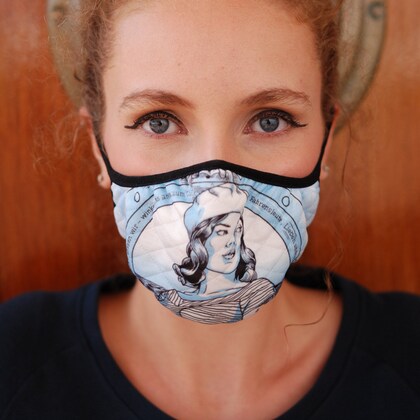 Announcement Der rote Faden, der sich durch alle unsere Entwürfe zieht, ist die Individualität und natürlich der rote Faden selbst, der in unseren Artikeln immer wieder auftaucht.

Wohlfühlen beginnt schon beim Einkaufen: Sie suchen per Mausklick aus und
wir liefern in wenigen Tagen. Passgenaugikeit und Qualität ziehen sich übrigens - wie ein roter Faden - genauso durch unsere Arbeit wie Liefertermintreue und das gewisse Etwas, das in unserem Design steckt.


Lassen Sie sich überraschen, wie bunt ein roter Faden sein kann - bei Fadenrot!
Announcement
Der rote Faden, der sich durch alle unsere Entwürfe zieht, ist die Individualität und natürlich der rote Faden selbst, der in unseren Artikeln immer wieder auftaucht.

Wohlfühlen beginnt schon beim Einkaufen: Sie suchen per Mausklick aus und
wir liefern in wenigen Tagen. Passgenaugikeit und Qualität ziehen sich übrigens - wie ein roter Faden - genauso durch unsere Arbeit wie Liefertermintreue und das gewisse Etwas, das in unserem Design steckt.


Lassen Sie sich überraschen, wie bunt ein roter Faden sein kann - bei Fadenrot!
Alles bestens. Habe mich auch sehr über die zusätzliche Postkarte gefreut!!

Tolle Fee! Ich liebe diese Motive einfach. Fast zu schade zum verschicken, habe vorsorglich 2 bestellt ;-)

superschöne Leggings , leider für mich viel zu lang.Anfrage nach Beinlänge wurde leider nicht beantwortet, Hab sie trotzdem bestellt werd sie nun verschenken. :-(((

Ein Híngucker, peppt jedes Outfit auf.

Nice colours and quality. Stayed on skin and looked great for several days

Alles wie erwartet und schnelle Lieferung, lieben Dank!

Ich liebe ihn!
Das Motiv ist mein Liebstes der Serie, nur leider gefiel mir die rote Grundfarbe des im Shop dargestellten Hoodies nicht. Gar kein Problem: "Schreib einfach dazu, dass du ihn in schwarz haben willst." war die Antwort. Und hier ist er: Super bequem und genau so, wie ich ihn haben wollte! 1000 Dank!

Der Herbst, schöne Karte. Hat alles bestens geklappt

Alles prima. Schnelle Lieferung. Bin zufrieden

Alles bestens! Der Winter ist mein Favorit bei den Jahreszeiten Karten
Wenn das Küstenkind den roten Faden spinnt. Das Fadenrot Modelabel wurde sesshaft
Menschen, die Einkaufen wieder als Erlebnis empfinden möchten, die Spaß am Schauen und Interesse an der Geschichte, der Idee hinter der Kleidung haben sind die Zielgruppe der fantasievollen Mode für Frauen, Männer und Kinder sowie Accessoires und Schmuck. Das Markenzeichen von Fadenrot sind märchenhafte und farbenfrohe Drucke verschiedene Themen - Dolce Vita, Tiny Blütenschön, die Goldenen Zwanziger - um nur einige zu nennen. Daneben erfreuen sich die maritimen Kollektionen bei den Fans großer Beliebtheit. Ob lässige Ringelshirts, Sommerkleider mit Ankermotiven oder kuschelige Sweater mit Seemannprints – hier ist für jede Nixe und jeden Seebär etwas dabei. Die Teile lassen sich bestens kombinieren für den All-Over-Küsten-Style oder setzen einzeln Akzente, die sofort an Meer und Strand denken lassen. Was nicht verwundert, ist doch Firmengründerin Anka Carls, als Stralsunderin, selbst ein waschechtes Küstenkind.
"Ich liebe es mich aus der Fülle wunderbarer Stoffe für einen zu entscheiden um daraus ein Kleid oder ein Oberteil nach eigenen Vorstellungen zu kreieren. Das ist wie einer Entdeckung einen Namen zu geben!" beschreibt sie ihren kreativen Drang, der allen Produkten den besonderen Charme verleiht.
Bisher konnte man Fadenrot Mode primär online kaufen, seit vielen Jahren im Sommer-Store auf der Insel Hiddensee oder seit 2017 in Hamburgs erstem Fashiontruck, einem liebevoll umgebauten Lieferwagen, der als mobiler begehbarer Laden unterwegs ist.
Jetzt wird Fadenrot erstmalig sesshaft und "Bei Frau Fadenrot" feiert am 14. September Eröffnung. Neben der eigenen Mode, dem Schmuck und Home-Accessoirs ziehen noch befreundete Designer mit in eine Koffer-WG in den sie ihre kreativen und ungewöhnlichen Produkte präsentieren.
"Bei Frau Fadenrot" findet in der Caspar-Voght-Straße 90
Shop policies
Last updated on
January 29, 2013
Allgemeine Käuferinformationen im Fernabsatz und elektronischen Geschäftsverkehr einschließlich AGB
Anka Carls - Fadenrot
1. Geltungsbereich
2. Vertragspartner
3. Kundendienstzeiten
4. Zustandekommen des Vertrages/Korrektur von Eingabefehlern
5. Preise und Versandkosten
6. Zahlungsarten
7. Lieferung, Lieferbedingungen
8. Transportschäden
9. Speicherung des Vertragstextes
10. Gewährleistung/Garantie
11. Haftung
12. Schlussbestimmungen
1. Geltungsbereich
Diese Allgemeinen Geschäftsbedingungen gelten für alle Verträge zwischen uns und unseren Kunden im Shop Fadenrot auf der Plattform
www.etsy.com
, soweit nicht etwas anderes vereinbart oder gesetzlich zwingend vorgeschrieben ist.
2. Vertragspartner
Der Kaufvertrag kommt zustande mit Anka Carls, Marienthalerstraße 163 a, 20535 Hamburg.
3. Kundendienstzeiten
Sie erreichen den Kundendienst für Reklamationen, Beanstandungen, Fragen und Hinweisen:
Montag bis Freitag, von 9.00 Uhr bis 12.00 Uhr unter
Telefon: +49 (0)40 288 006 33
Telefax: +49 (0)40 288 006 34
Email: a.carls@fadenrot.de
4. Zustandekommen des Vertrages
Die Produktabbildungen im Online-Shop stellen eine Aufforderung zur Abgabe eines Kaufangebotes dar. Einzelne Produkte können durch Klicken des Buttons "Warenkorb" in den Warenkorb gelegt und durch die Löschfunktion ggf. wieder entfernt werden. Eingabefehler können vor Abschluss des Bestellvorgangs jederzeit mittels der üblichen Tastatur- und Mausfunktionen korrigiert werden. Durch Eingabe der persönlichen Daten und Klicken des Buttons "Kaufen"/"Submit Order" im abschließenden Schritt des Bestellvorganges wird eine verbindliche Bestellung der im Warenkorb enthaltenen Waren abgegeben. Nr. 4 der etsy-AGB enthält zusätzliche Regelungen.
Die Bestätigung des Eingangs der Bestellung erfolgt unverzüglich nach deren Absenden per Email. Dies stellt noch keine Vertragsannahme dar. Die Annahme des Vertrages erfolgt vielmehr durch Versand einer Auftragsbestätigung per Email oder durch Auslieferung der Ware innerhalb von fünf Tagen. Sollten Sie die Auftragsbestätigung oder Warenlieferung nicht binnen fünf Tagen (bei Lieferungen in das außereuroäische Ausland innerhalb von 10 Tagen) erhalten, sind Sie nicht mehr an Ihre Bestellung gebunden. Eingabefehler können vor der endgültigen Abgabe des Angebots durch Überprüfen der zusammenfassenden Bestellübersicht erkannt und nach Betätigung des "Zurück"-Buttons des Browsers auf der vorherigen Seite korrigiert werden.
5. Preise und Versandkosten
Die auf den Produktseiten angegebenen Preise sind Endpreise. Sie beinhalten die gesetzliche Mehrwertsteuer und sonstigen Preisbestandteile.
Die Versandkosten sind von Ihnen gesondert zu tragen. Die genaue Höhe der entstehenden Koten werden im Bestellvorgang mit angezeigt und sind unter dem Link "Versandkosten" in der Tabelle der Versandkosten abzulesen.
Bei Lieferungen außerhalb der EU können zusätzlich Zollgebühren und Steuern anfallen. Einzelheiten hierzu entnehmen Sie bitte:
http://ec.europa.eu/taxation_customs/index_de.htm
Detailinformationen zur Einfuhrumsatzsteuer erhalten Sie unter:
http://auskunft.ezt-online.de/ezto/Welcome.do
Informationen über die Einfuhrbestimmungen in die Schweiz finden Sie unter:
http://xtares.admin.ch/tares/login/loginFormFiller.do
6. Zahlungsarten
Sie haben folgende Zahlungsmöglichkeiten:
- PayPal
- Kreditkarte
- Etsy Gift Card
Während des Bestellvorgangs werden Sie auf die PayPal-Seite weitergeleitet. Sie haben dort die Möglichkeit, vor Abschluss der Bestellung die Zahlung vorzunehmen.
Soweit Sie per Kreditkarte zahlen, werden vor Abschluss des Bestellvorgangs Ihre Kreditkartendaten abgefragt. Nach deren Eingabe fahren Sie im Bestellvorgang fort.
Bei Zahlung über eine Etsy Gift Card müssen Sie die Kartennummer während des Bestellvorgangs bereithalten und bei Aufforderung in das dafür vorgesehene Kästchen eintragen. Der Betrag wird Ihrer Bestellung gutgeschrieben.
7. Lieferung, Lieferbedingungen
Die Lieferung erfolgt auf dem Versandweg an die von Ihnen angegebene Lieferanschrift.
Die Lieferzeit entnehmen Sie bitte den Angaben bei dem jeweiligen Produkt.
8. Transportschäden
Wird Ihnen einmal ein Artikel geliefert, der offensichtliche Transportschäden aufweist, so reklamieren Sie diese bitte sofort beim Zusteller und setzen uns davon in Kenntnis. Sollten Sie dies nicht tun, hat es keinerlei Konsequenzen für Ihre gesetzlichen Gewährleistungsrechte, dies dient lediglich dazu, uns die Durchsetzung etwaiger Ansprüche gegenüber dem Transportunternehmer zu erleichtern.
9. Speicherung des Vertragstextes
Durch die Druckfunktion Ihres Browsers haben Sie die Möglichkeit, den Text selbst zu speichern. Die AGB können Sie jederzeit auf dieser Seite einsehen. Nach Abschluss der Bestellung werden Ihnen die Bestelldaten und die AGB einschließlich der Widerrufsbelehrung und des Widerrufsformulars per Email übersandt.
10. Gewährleistung/Garantie
Die Gewährleistung erfolgt nach den gesetzlichen Bestimmungen.
Wir geben keine eigenen Garantien für unsere Produkte. Regelmäßig gewähren die Hersteller Garantien auf ihre Produkte, die meist 24 Monate gültig sind. Die Details hierzu entnehmen Sie den Garantiebedingungen des Herstellers, die der Warenlieferung beigefügt sind. Ihre Gewährleistungsrechte gegenüber uns werden hierdurch nicht eingeschränkt. Sie können uns daher bei Mängeln der Sache unabhängig von der Inanspruchnahme der Herstellergarantie im Rahmen der gesetzlichen Gewährleistungsbestimmungen jederzeit in Anspruch nehmen.
11. Haftung
Wir haften uneingeschränkt für Schäden aus der Verletzung des Lebens, des Körpers und/oder der Gesundheit. Ferner haften wir im Fall des Vorsatzes oder grober Fahrlässigkeit bei arglistigem Verschweigen eines Mangels oder in allen anderen gesetzlich geregelten Fällen.
Bei der Verletzung einer wesentlichen Vertragspflicht ist die Haftung bei leichter Fahrlässigkeit auf den vorhersehbaren, vertragstypischen Schaden begrenzt. (Eine Vertragspflicht ist wesentlich, wenn sie für die betroffene Partei einen so erheblichen Nachteil zur Folge hat, dass ihr im Wesentlichen entgeht, was sie durch den Vertrag hätte erwarten dürfen.)
Bei der Verletzung unwesentlicher Vertragspflichten ist die Haftung auf Vorsatz und grobe Fahrlässigkeit beschränkt.
12. Schlussbestimmungen
Es gilt das Recht der Bundesrepublik Deutschland. Die Regelungen über das UN-Kaufrecht finden keine Anwendung. Gegenüber Verbrauchern gilt diese Rechtswahl nur insoweit, als Ihnen dadurch nicht günstigere Bestimmungen des Rechts des Staates, in dem sie ihren gewöhnlichen Aufenthalt haben, entzogen werden. Die Vertragssprache ist deutsch.
Sollte eine Bestimmung dieser Allgemeinen Geschäftsbedingungen unwirksam sein, so bleibt der Vertrag im Übrigen wirksam. An Stelle der unwirksamen Bestimmung gelten die einschlägigen gesetzlichen Vorschriften.
Copyright:
www.abmahnschutzbrief.de
Stand: Februar 2019
Accepted payment methods
Accepts Etsy Gift Cards and Etsy Credits
Returns and exchanges
I gladly accept returns and exchanges
Contact me within: 14 days of delivery
Ship items back within: 30 days of delivery
I don't accept cancellations
But please contact me if you have any problems with your order.
The following items can't be returned or exchanged
Because of the nature of these items, unless they arrive damaged or defective, I can't accept returns for:
Custom or personalized orders
Perishable products (like food or flowers)
Digital downloads
Intimate items (for health/hygiene reasons)
Questions about your order?
Please if you have any problems with your order.
Returns and exchange details
Widerrufsbelehrung
Widerrufsrecht
Sie haben das Recht, binnen vierzehn Tagen ohne Angabe von Gründen diesen Vertrag zu widerrufen. Die Widerrufsfrist beträgt vierzehn Tage ab dem Tag, an dem Sie oder ein von Ihnen benannter Dritter, der nicht der Beförderer ist, die letzte Ware in Besitz genommen haben bzw. hat.
Um Ihr Widerrufsrecht auszuüben, müssen Sie uns

Anka Carls
Marienthalerstraße 163 a
20535 Hamburg

Tel.: +49 (0)40 288 006 33
Fax: +49 (0)40 288 006 34
Email: a.carls [!at] fadenrot.de

mittels einer eindeutigen Erklärung (z. B. ein mit der Post versandter Brief, Telefax oder E-Mail) über Ihren Entschluss, diesen Vertrag zu widerrufen, informieren. Sie können dafür das beigefügte Muster-Widerrufsformular verwenden, das jedoch nicht vorgeschrieben ist.
Zur Wahrung der Widerrufsfrist reicht es aus, dass Sie die Mitteilung über die Ausübung des Widerrufsrechts vor Ablauf der Widerrufsfrist absenden.
Folgen des Widerrufs
Wenn Sie diesen Vertrag widerrufen, haben wir Ihnen alle Zahlungen, die wir von Ihnen erhalten haben, einschließlich der Lieferkosten (mit Ausnahme der zusätzlichen Kosten, die sich daraus ergeben, dass Sie eine andere Art der Lieferung als die von uns angebotene, günstigste Standardlieferung gewählt haben), unverzüglich und spätestens binnen vierzehn Tagen ab dem Tag zurückzuzahlen, an dem die Mitteilung über Ihren Widerruf dieses Vertrages bei uns eingegangen ist. Für diese Rückzahlung verwenden wir dasselbe Zahlungsmittel, das Sie bei der ursprünglichen Transaktion eingesetzt haben, es sei denn, mit Ihnen wurde ausdrücklich etwas anderes vereinbart; in keinem Fall werden Ihnen wegen dieser Rückzahlung Entgelte berechnet.
Wir können die Rückzahlung verweigern, bis wir die Waren wieder zurückerhalten haben oder bis Sie den Nachweis erbracht haben, dass Sie die Waren zurückgesandt haben, je nachdem, welches der frühere Zeitpunkt ist.
Sie haben die Waren unverzüglich und in jedem Fall spätestens binnen vierzehn Tagen ab dem Tag, an dem Sie uns über den Widerruf dieses Vertrages unterrichten, an uns zurückzusenden oder uns zu übergeben. Die Frist ist gewahrt, wenn Sie die Waren vor Ablauf der Frist von vierzehn Tagen absenden. Sie tragen die unmittelbaren Kosten der Rücksendung der Waren.
Sie müssen für einen etwaigen Wertverlust der Waren nur aufkommen, wenn dieser Wertverlust auf einen zur Prüfung der Beschaffenheit, Eigenschaften und Funktionsweise der Waren nicht notwendigen Umgang mit Ihnen zurückzuführen ist.
Ausschluss des Widerrufsrechtes
Das Widerrufsrecht besteht nicht bei Verträgen
- zur Lieferung von Waren, die nicht vorgefertigt sind und für deren Herstellung eine individuelle Auswahl oder Bestimmung durch den Verbraucher maßgeblich ist oder die eindeutig auf die persönlichen Bedürfnisse des Verbrauchers zugeschnitten sind,
- zur Lieferung von Waren, die schnell verderben können oder deren Verfallsdatum schnell überschritten würde,
- zur Lieferung versiegelter Waren, die aus Gründen des Gesundheitsschutzes oder der Hygiene nicht zur Rückgabe geeignet sind, wenn ihre Versiegelung nach der Lieferung entfernt wurde,
- zur Lieferung von Waren, wenn diese nach der Lieferung aufgrund ihrer Beschaffenheit untrennbar mit anderen Gütern vermischt wurde,
- zur Lieferung von Ton- oder Videoaufnahmen oder Computersoftware in einer versiegelten Packung, wenn die Versiegelung nach der Lieferung entfernt wurde.
 
Muster-Widerrufsformular
Soweit Sie den Vertrag widerrufen wollen, füllen Sie bitte dieses Formular aus und senden es an uns zurück:
Angaben des Verkäufers:
Anka Carls
Marienthalerstraße 163 a
20535 Hamburg

Fax: +49 (0)40 288 006 34
Email: a.carls [!at] fadenrot.de

Hiermit widerrufe ich den von mir abgeschlossenen Vertrag über den Kauf der folgenden Waren/die Erbringung von Dienstleistungen:

Anzahl Artikelname ………………/…………………………………….


Bestelldatum ……………………………………………………….


Bestellnummer ……………………………………………………….


Ware erhalten am ……………………………………………………….


Gesamtpreis der Ware …………………………………………………EUR


Persönliche Angaben des Käufers

Vorname, Name ……………………………………………………….

Straße und Hausnummer ……………………………………………………….

PLZ und Ort ……………………………………………………….



…………………………………………………………………………………………………………..
Datum, Unterschrift
Additional policies and FAQs
Impressum

Anka Carls
Marienthalerstrasse 163a
Fadenrot
Hamburg 20535
Deutschland

a.carls [!at] fadenrot.de
Privacy
Datenschutzerklärung für Etsy-Angebote
Mit der nachfolgenden Erklärung informieren wir Sie über die Verarbeitung personenbezogener Daten und über die Ihnen zustehenden Rechte bei Nutzung unserer Etsy-Angebote.
1. Definitionen
Diese Datenschutzerklärung basiert auf der Datenschutz-Grundverordnung (DSGVO). Hier werden u. a. folgende Fachbegriffe verwendet: personenbezogene Daten, betroffene Person, Verarbeitung, Einschränkung der Verarbeitung, Verantwortlicher, Empfänger, Dritter, Einwilligung, Profiling. Informationen, wie diese Begriffe i. s. d. DSGVO zu verstehen sind, erhalten Sie unter
http://www.abmahnschutzbrief.de/dsgvo
.
2. Name und Kontaktdaten des für die Verarbeitung Verantwortlichen
Diese Datenschutzerklärung gilt für die Datenverarbeitung durch:
Verantwortlicher: 
Firmenangaben
3. Erhebung und Verarbeitung personenbezogener Daten, Zweck der Verarbeitung
Im Rahmen Ihrer Registrierung auf der Handelsplattform Etsy wurden Sie bereits vom Plattformbetreiber über die Erhebung und Speicherung Ihrer personenbezogenen Daten sowie über die Art und den Zweck derer Verwendung informiert. Die Datenschutzerklärung von Etsy können Sie jederzeit unter
https://www.etsy.com/de/legal/privacy/?ref=ftr
einsehen. Über diese Daten hinaus erheben wir keine weiteren personenbezogenen Daten. Gegenüber Etsy haben Sie bereits in die Weitergabe Ihrer Daten an uns zum Zweck der Vertragsabwicklung eingewilligt. Wir speichern die von Etsy an uns übermittelten personenbezogenen Daten.
Diese personenbezogenen Daten werden ausschließlich für die Zwecke der Bearbeitung Ihrer Bestellungen einschließlich der Rechnungslegung und somit ausschließlich zum Zweck der Durchführung des Vertragsverhältnisses erhoben, verarbeitet oder genutzt.
Die gesetzliche Grundlage zur Verarbeitung Ihrer Daten findet sich in Art. 6 Abs. 1 S. 1 lit. b DSGVO.
Die gesetzliche Aufbewahrungspflicht beträgt aufgrund von steuer- und handelsrechtlichen Aufbewahrungs- und Dokumentationspflichten 10 Jahre.
4. Weitergabe personenbezogener Daten
Ohne Ihre ausdrückliche Einwilligung erfolgt eine Weitergabe Ihrer Daten an Dritte nicht. Ausgenommen hiervon sind die im Rahmen der Vertragsabwicklung beteiligten Dienstleistungspartner, wie z. B. das mit der Zahlungsabwicklung beauftragte Kreditinstitut und das mit der Lieferung beauftragte Logistik-Unternehmen. Der Umfang der übermittelten Daten beschränkt sich hierbei auf das erforderliche Mindestmaß.
Die gesetzliche Grundlage zur Weitergabe Ihrer Daten ist Art. 6 Abs. 1 S. 1 lit. b DSGVO.
See this Seller Handbook article for a sample privacy policy you can customize for your shop.