HeimatKinder is taking a short break
Reviews
No reviews in the last year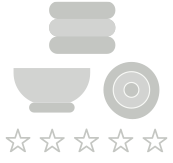 Shop policies
Last updated on
April 12, 2012
Returns and exchanges
Rückgaberecht für Verbraucher

(Verbraucher ist jede natürliche Person, die ein Rechtsgeschäft zu einem Zwecke abschließt, der weder ihrer gewerblichen noch selbständigen beruflichen Tätigkeit zugerechnet werden kann)

Rückgabebelehrung

Rückgaberecht für Verbraucher

Sie können die erhaltene Ware ohne Angabe von Gründen innerhalb von 14 Tagen durch Rücksendung der Ware zurückgeben. Die Frist beginnt nach Erhalt dieser Belehrung in Textform (z. B. als Brief, Fax, E-Mail), jedoch nicht vor Eingang der Ware beim Empfänger (bei der wiederkehrenden Lieferung gleichartiger Waren nicht vor Eingang der ersten Teillieferung) und auch nicht vor Erfüllung unserer Informationspflichten gemäß Artikel 246 § 2 in Verbindung mit § 1 Abs. 1 und 2 EGBGB sowie unserer Pflichten gemäß § 312g Abs. 1 Satz 1 BGB in Verbindung mit Artikel 246 § 3 EGBGB. Nur bei nicht paketversandfähiger Ware (z. B. bei sperrigen Gütern) können Sie die Rückgabe auch durch Rücknahmeverlangen in Textform erklären. Zur Wahrung der Frist genügt die rechtzeitige Absendung der Ware oder des Rücknahmeverlangens. In jedem Fall erfolgt die Rücksendung auf unsere Kosten und Gefahr.
Die Rücksendung oder das Rücknahmeverlangen hat zu erfolgen an: 


HeimatKinder
Susann Koschmieder
Böckhstrasse 26
10967 Berlin
Germany

Rückgabefolgen

Im Falle einer wirksamen Rückgabe sind die beiderseits empfangenen Leistungen zurückzugewähren und ggf. gezogene Nutzungen herauszugeben. Bei einer Verschlechterung der Sache und für Nutzungen (z.B. Gebrauchsvorteile) die nicht oder teilweise nicht oder nur in verschlechtertem Zustand herausgegeben werden können, müssen Sie uns insoweit Wertersatz leisten. Für die Verschlechterung der Sache und für gezogene Nutzungen müssen Sie Wertersatz nur leisten, soweit die Nutzungen oder die Verschlechterung auf einen Umgang mit der Sache zurückzuführen ist, der über die Prüfung der Eigenschaften und der Funktionsweise hinausgeht. Unter "Prüfung der Eigenschaften und der Funktionsweise" versteht man das Testen und Ausprobieren der jeweiligen Ware, wie es etwa im Ladengeschäft möglich und üblich ist. Verpflichtungen zur Erstattung von Zahlungen müssen innerhalb von 30 Tagen erfüllt werden. Die Frist beginnt für Sie mit der Absendung der Ware oder des Rücknahmeverlangens, für uns mit dem Empfang.

Ausschluss des Rückgaberechtes

Das Rückgaberecht besteht nicht bei Verträgen zur Lieferung von Waren, die nach Kundenspezifikation angefertigt werden oder eindeutig auf die persönlichen Bedürfnisse zugeschnitten sind oder die auf Grund ihrer Beschaffenheit nicht für eine Rücksendung geeignet sind oder schnell verderben können oder deren Verfalldatum überschritten würde, zur Lieferung von Audio- oder Videoaufzeichnungen oder von Software, sofern die gelieferten Datenträger von Ihnen entsiegelt worden sind sowie zur Lieferung von Zeitungen, Zeitschriften und Illustrierten (es sei denn, dass Sie ihre Vertragserklärung zur Lieferung von Zeitungen, Zeitschriften und Illustrierten telefonisch abgegeben haben).

Ende der Rückgabebelehrung

Bitte beachten:

Senden Sie bitte, soweit möglich, die Ware nicht unfrei sondern als frankiertes Paket an uns zurück. Gern erstatten wir Ihnen auch vorab die Portokosten. Vermeiden Sie bitte Beschädigungen und Verunreinigungen der Ware. Senden Sie die Ware bitte möglichst in Originalverpackung mit sämtlichem Zubehör und mit allen Verpackungsbestandteilen an uns zurück. Soweit Sie die Originalverpackung nicht mehr besitzen, sorgen Sie bitte zur Vermeidung von Transportschäden für eine geeignete Verpackung.
Die vorstehenden Modalitäten sind keine Voraussetzung für die wirksame Ausübung des Rückgaberechtes
Shipping
All items will be custom made for you. Therefore I will need approx 7 days to sew it and send it off to you.

DELIVERY ADDRESS:
I will use the address provided by Etsy as delivery address. Please make sure that it is the right one. In case you want me to send it somewhere else, please get in touch.

SHIPPING generally takes 3- 4 days within Germany, 5 to 8 days within Europe and 8-20 days outside of Europe.

CUSTOMS: Please note that you are responsible for all custom fees or issues that might occur.

Bestellungen innerhalb Deutschlans werden als Maxibrief versand. Solltet ihr versicherten Versand wünschen, meldet Euch bitte bei mir.